Block 290 is an urban mixed-use building in Portland's Northwest Slabtown District. It covers a full block and offers both apartments and townhomes, all over ground floor retail with underground parking. Central to the project, however, was a required public square, which influenced the entire design of the building.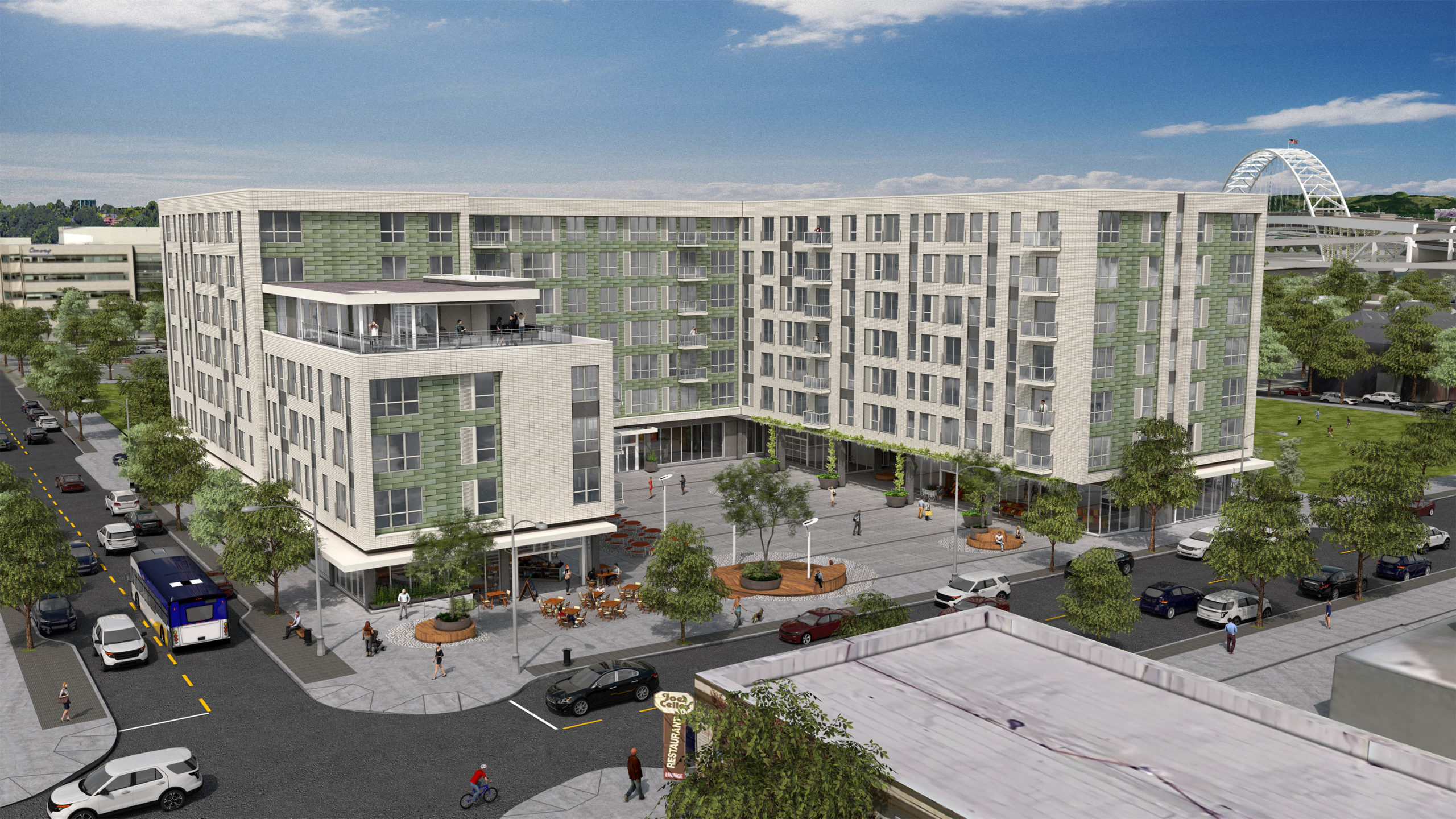 Part of the Con-way master plan, Block 290 is central to the redevelopment of the neighborhood. The comprehensive master plan detailed stipulations for a public square on the site as well as a festival street for the future. The developer also needed a workable program—room for 200 units, amenities, and retail space. Additionally, there were height restrictions. The LRS design team used these various limitations to their advantage, designing the Block 290 building into a pillar of the neighborhood.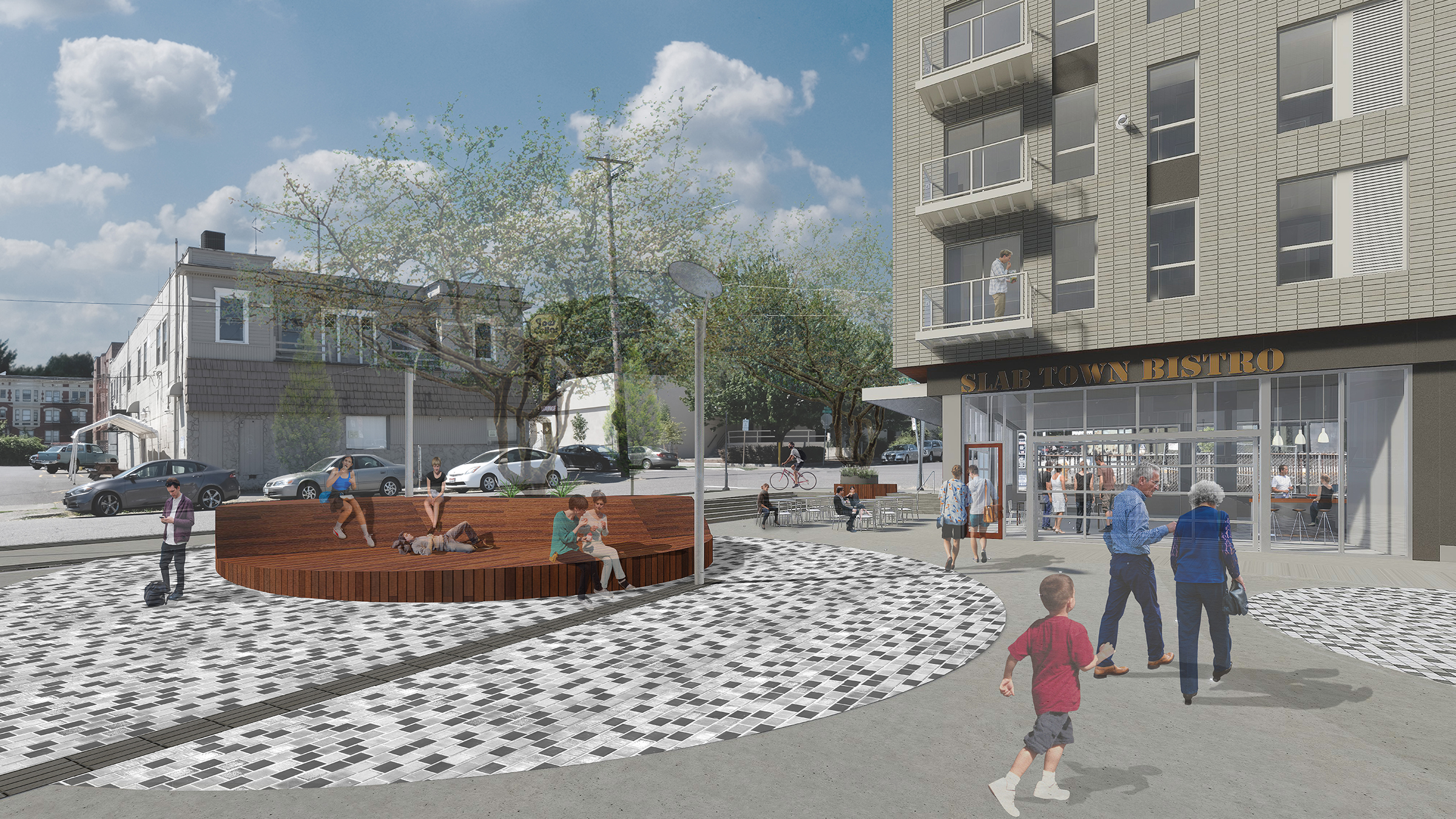 The U-shape of Block 290 was modified extensively to create a unique and neighborhood-appropriate building. The building masses are broken into different volumes of varying heights, with alterations in the façade articulation through setbacks and different materials. Balconies and canopies break up façades, adding visual interest to the building form.
By stepping down and back, the volume also accommodates additional seating and gathering areas for both the public and residents. A set back roof deck allows additional light into the square, while the building's southern orientation keeps the plaza well-lit throughout the year. The two corner plazas fronting the intersection of NW 21st Avenue and NW Raleigh Street also provide the opportunity for spill-out retail, creating visual interest to further enhance and activate the pedestrian experience.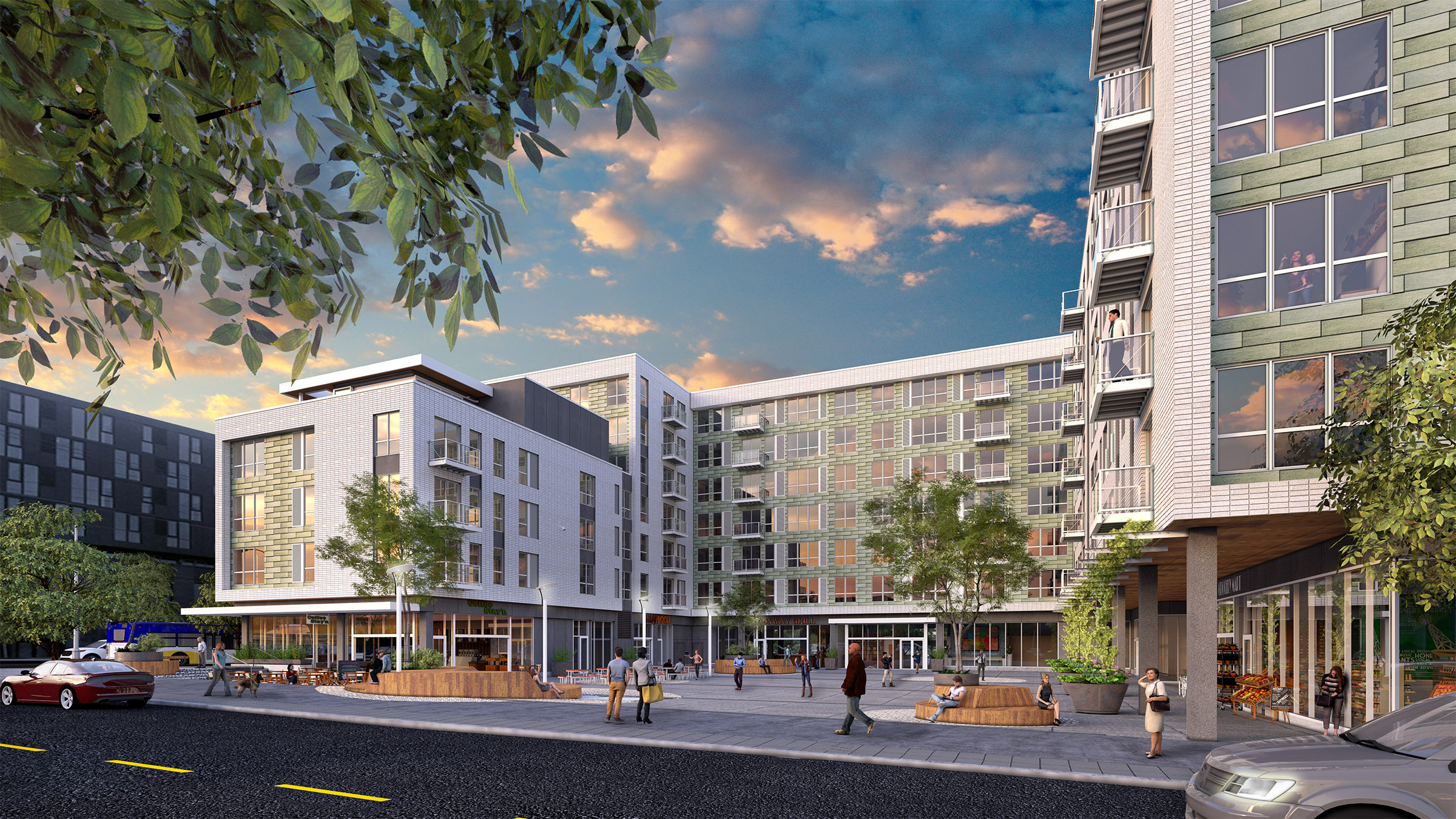 The building volumes reflect the transitional area, with the tallest building components located at the north end, transitioning to shorter expressions to the south, toward the pedestrian accessway. The "tube" and "frame" style for the building breaks down the scale while playful carve-backs create visual respites through careful massing.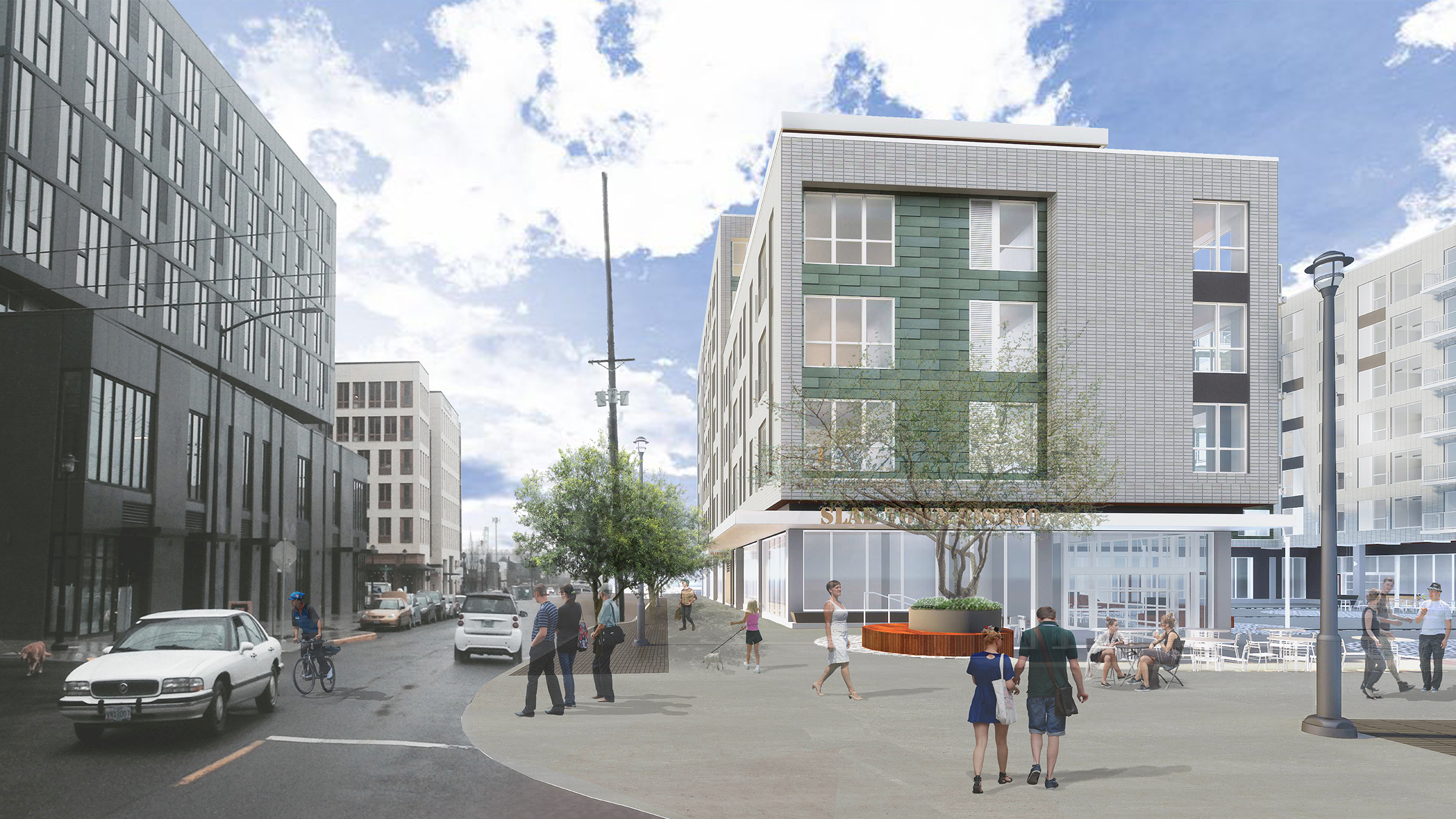 Early in the project, the design team determined that high-quality materials reflecting both the history of the location and the future of the neighborhood were very important. A decidedly brick composition, Block 290's interplay between masonry, zinc, and glass create subtle verticality for the seven-story building. Nearby traditional buildings are referenced with Block 290's masonry, and the building's contemporary form and glass composition complements the adjacent Q21 Apartments and other forthcoming projects in the area.
Planned to complete in 2021, Block 290 will become a vital addition to this burgeoning northwest neighborhood.