Happy Valley, Oregon
Happy Valley Retail Center
Happy Valley Crossroads East will feature six buildings and excellent visibility and access from main roads. Located in an expanding commercial and residential area, the project was planned at the forefront of the design.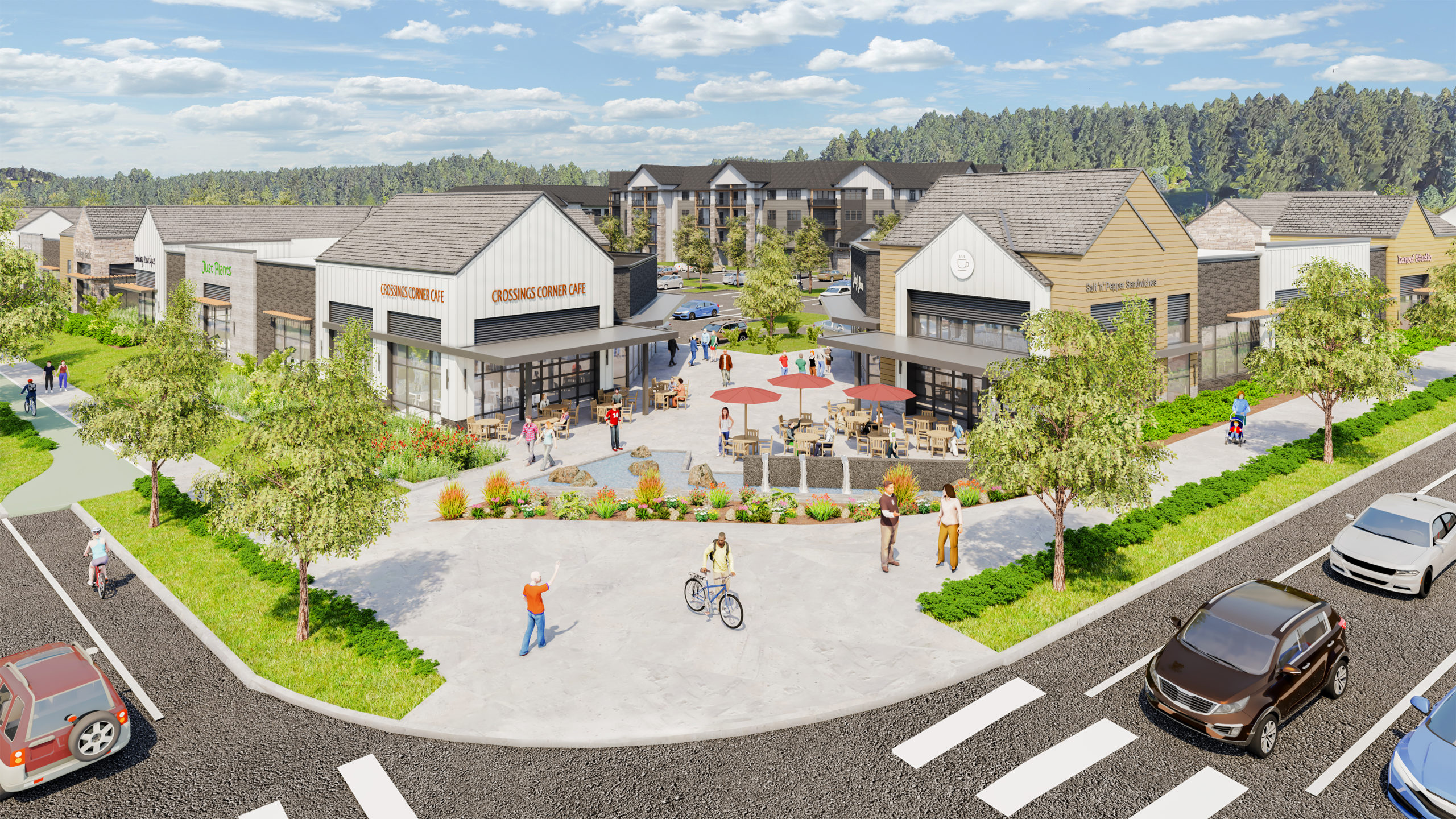 The Happy Valley Crossroads East Retail Center is a simple, modern interpretation of a farmhouse designed for economic flexibility. The project team studied gable forms and window proportions and expanded these residential dimensions to fit the context of a retail experience. Straightforward forms and natural finishes comprise the six buildings. Board-and-batten siding and brick and stone accents make the sizable development inviting and approachable.
Just as important as the buildings are the spaces between them. The design team created courtyards, fire pits, a pavilion, and a water feature. These spaces act as "outdoor rooms" framed by the surrounding buildings, creating unique indoor/outdoor experience for visitors of the center.