Estimated completion year:
2020
Features:
Seismic Category IV Resilience
Currently in the midst of programming with NW Natural Gas, LRS is working to upgrade and/or replace existing Resource Centers on sites in Oregon and Washington. This includes preforming a seismic retrofit to risk category IV: immediate occupancy, as well as demolition to the existing office building to provide a durable resilient structure, and safe environment to employees.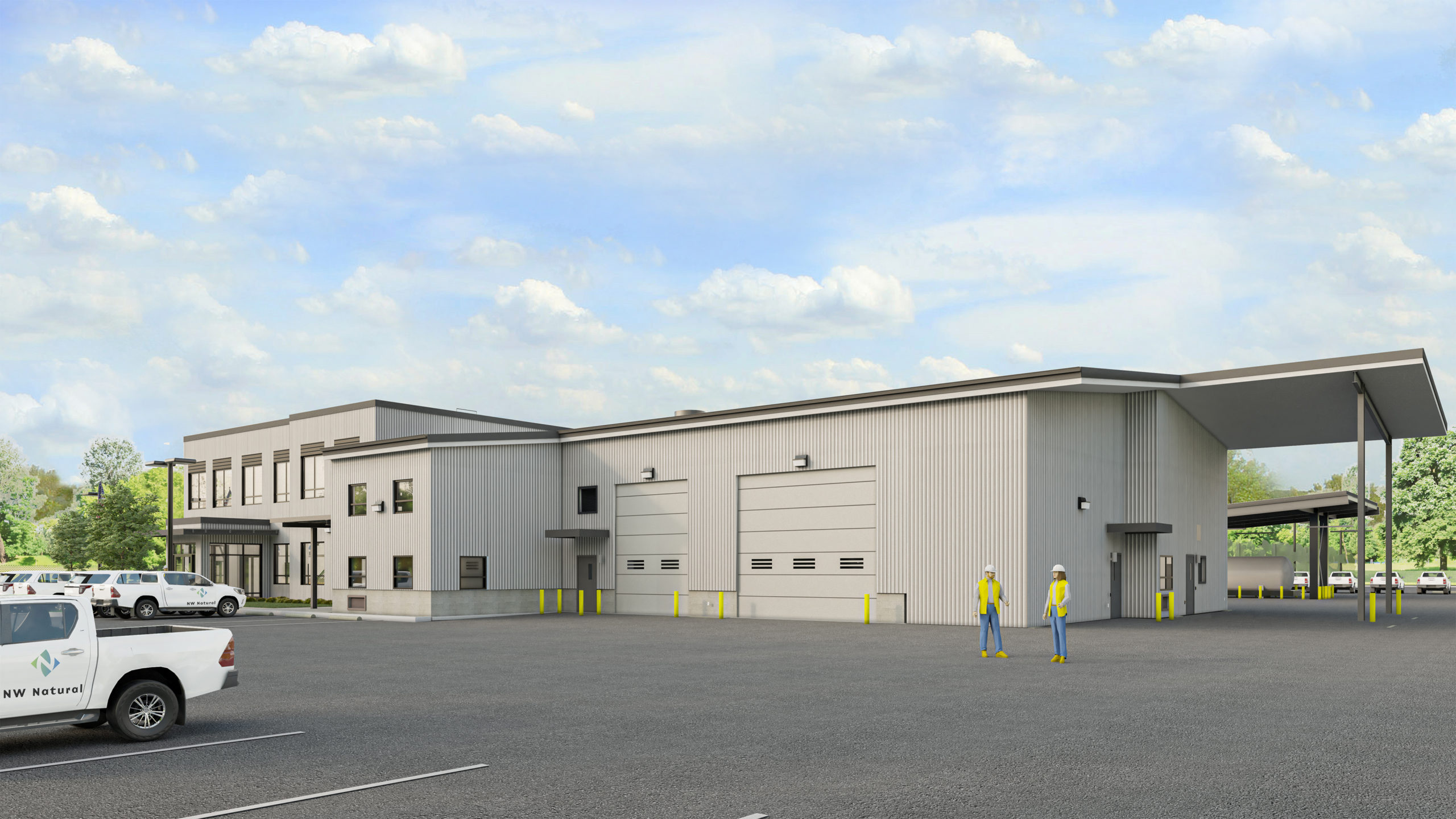 After determining it was more cost-effective to tear down the original building, the team used the opportunity to incorporate an open floorplan in the new space. The increased square footage allows for design flexibility while working in program adjacencies.
To accommodate the site program function, most staff parking and vehicle parking needed to be onsite. Circulation was considered for both parking vehicles, and truck turning radius. The team carved into the existing boulders of the berm on the backside of the property, repurposing them in the landscape around the perimeter, creating additional space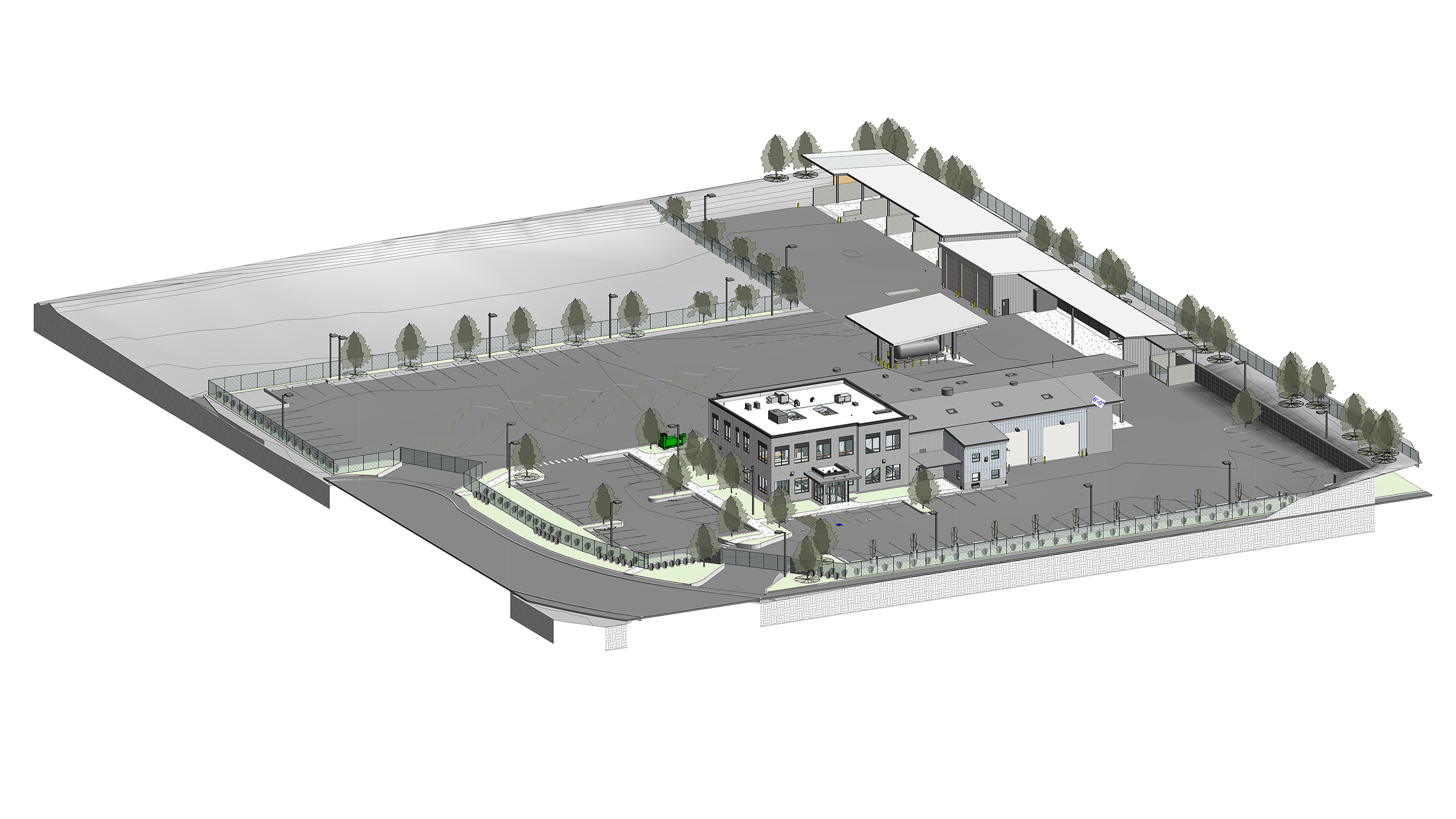 Resilient metal panels were chosen for the exterior of the office building while the thermoplastic polyolefin roof provides durability. Exposed black brace cross frames highlight the buildings structural components. Designing with employee wellness in mind, bigger windows were added to bring in more natural daylight opportunities. Industrial sky lights allow for additional interior lighting into the space.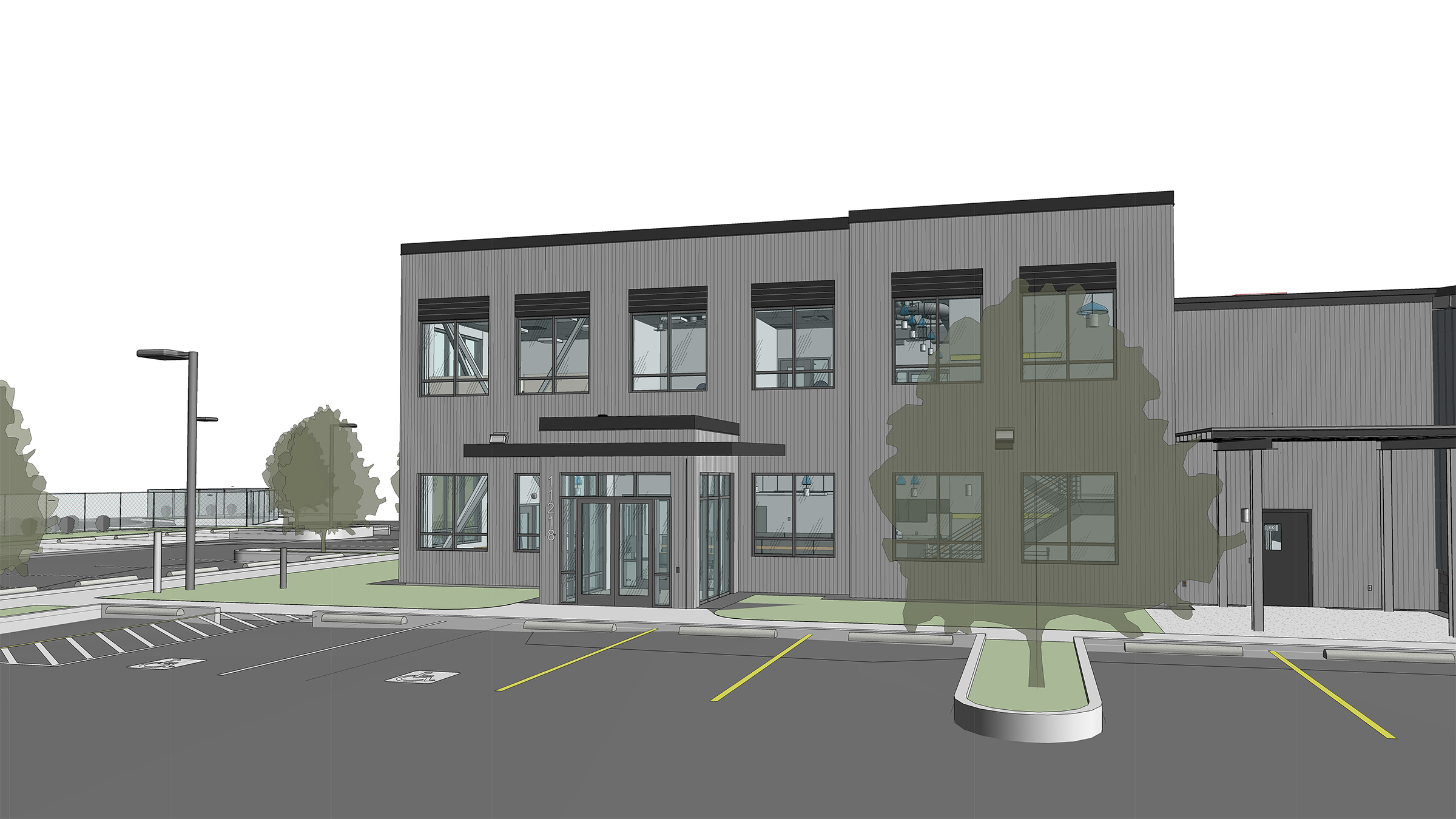 Other site improvements include paving reconfiguration, new motorized vertical pivot driveway gates at the entrance, and secured perimeter fencing. Additionally, compressed natural gas slow fill stations, and an above ground compressed natural gas compressor are included in the redesign.