Hillsboro, Oregon
Washington County Event Center
A project 20 years in the making, the Washington County Event Center is the cumulation of extensive master planning and community building. Rooted deep in heritage and history, the design of the building draws inspiration from a combination of contextual forces intrinsic to the site.
LRS partnered with Washington County to create a master plan for the fairgrounds. The needs of the community were varied and the Event Center, an early milestone for the plan, needed to accommodate those while also acting as a revenue source for the county.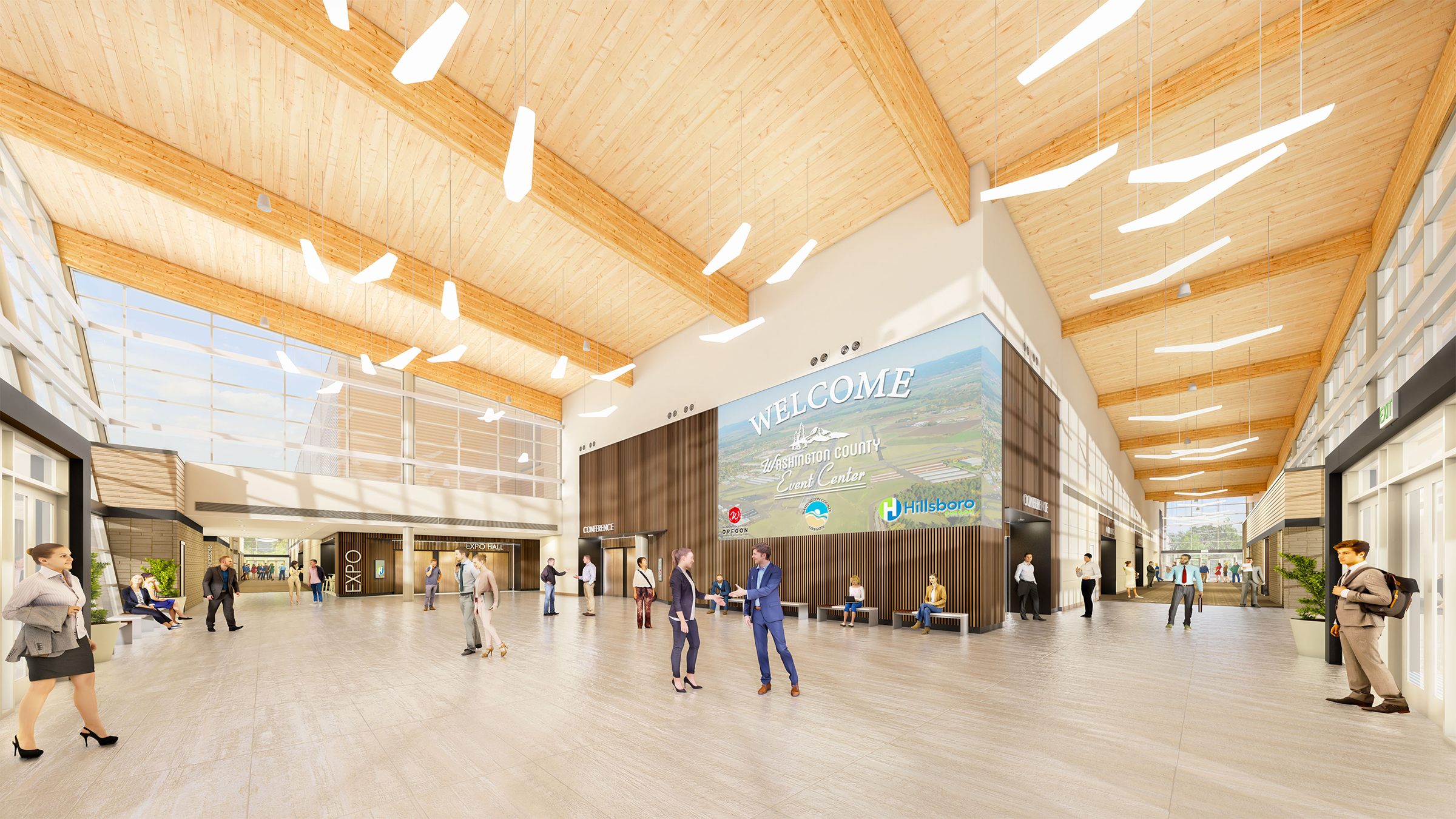 The Event Center provides space to accommodate a wide range of activities and events. The building highlights the 40,000 SF exposition hall adjoining a state-of-the-art conference suite. Additionally, the space features a commercial kitchen, concessions, private service corridors, and office space.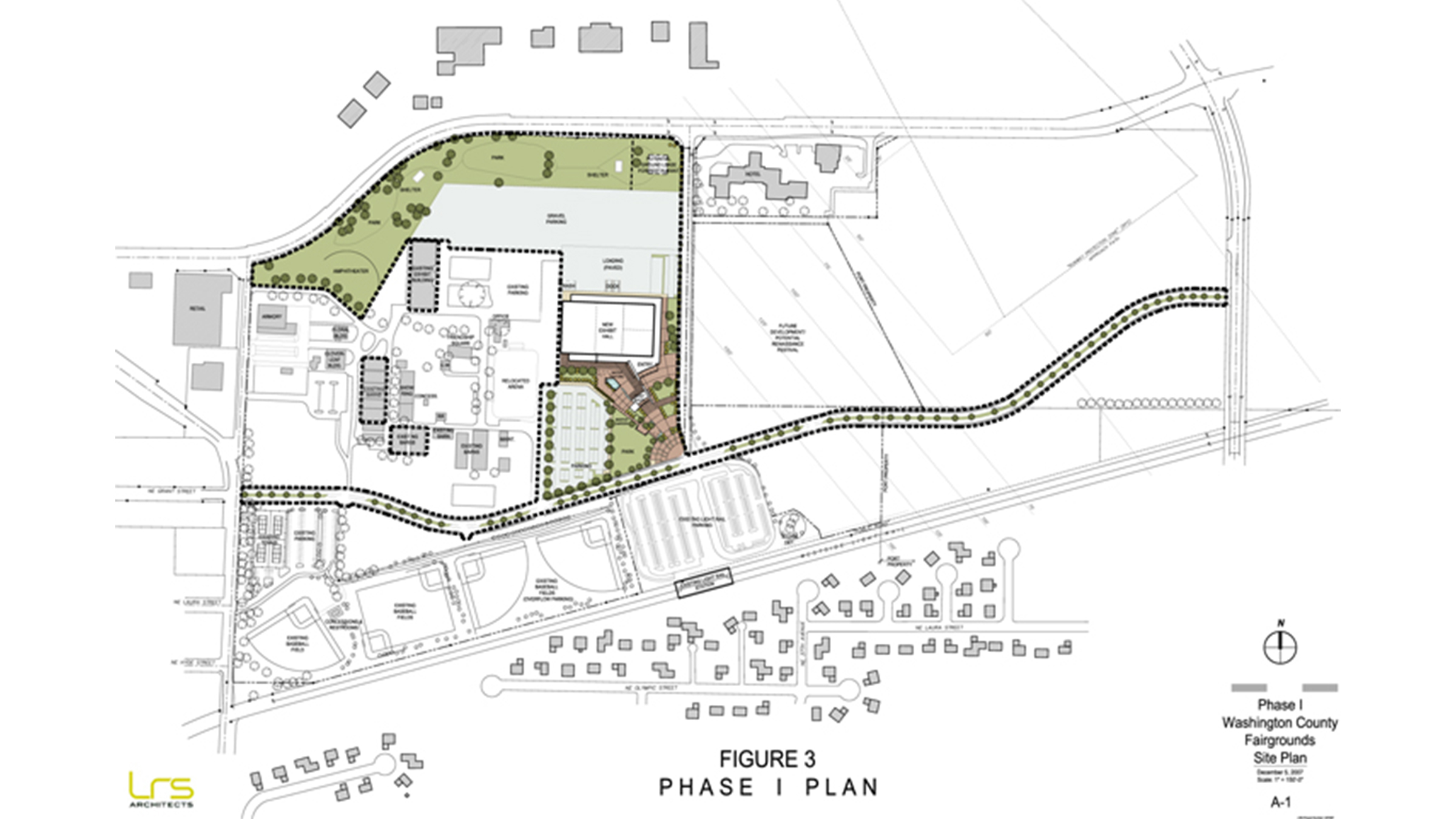 Oriented toward the nearby light rail station, the Event Center focuses on ease of accessibly and traffic flow for large events. The building houses three main entrances, with designated drop off areas, and parking lots to the north and south. Walkways connect the Event Center to the existing Fairgrounds, seamlessly integrating the space.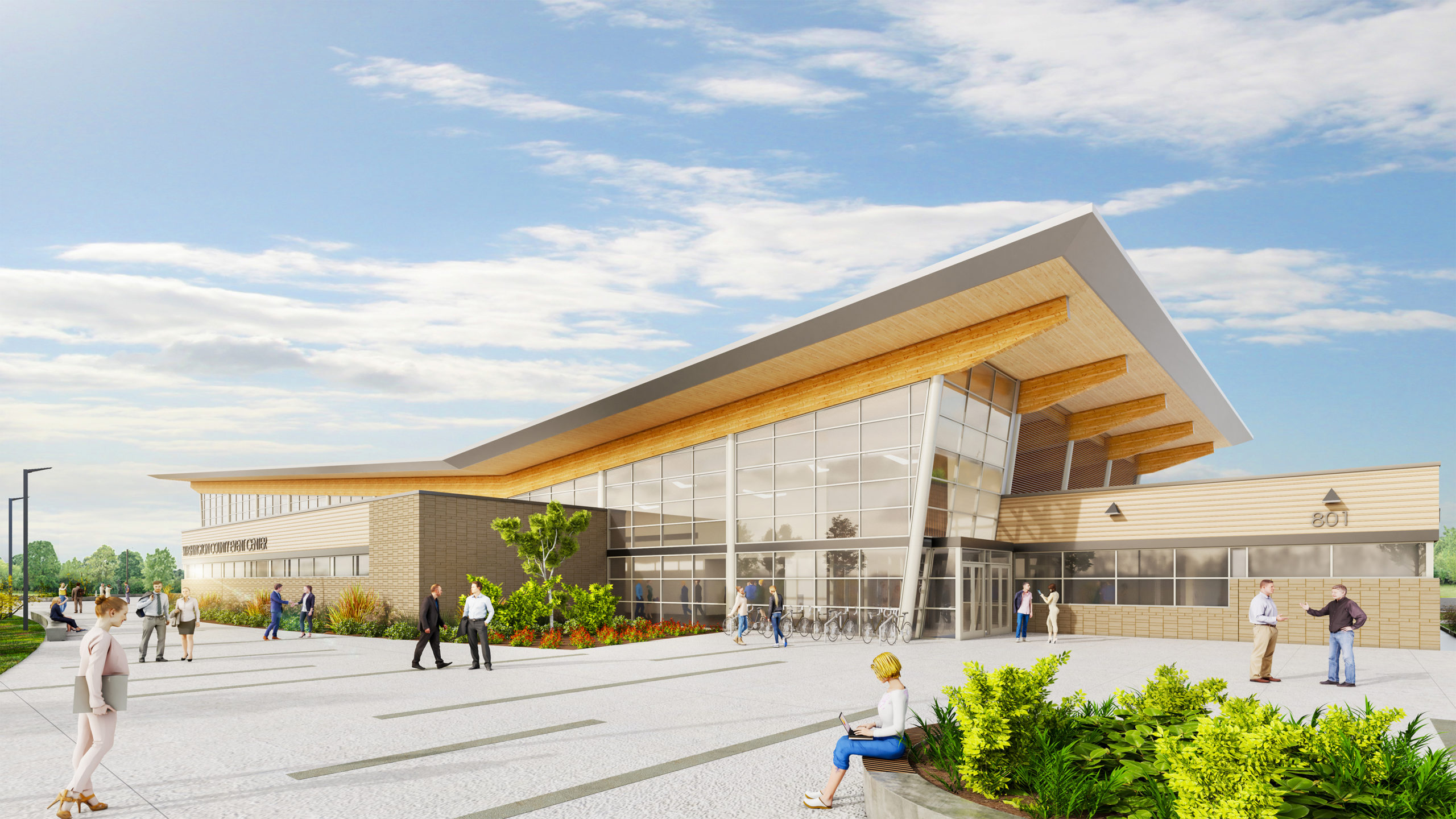 Wing-like butterfly forms on the roof mimic proximity to the nearby airport, while the silhouette mirrors the profile of the costal range. Cross-laminated timber (CLT) reflects the rich timber heritage of the area, reminiscent of the wood planks that spanned the road from Portland, Oregon to Hillsboro in the 1800s.