Construction cost
$23.5 million
Setting the stage for renewed growth in the city's historic downtown core, the Hillsboro Civic Center spans three city blocks and a light rail line. The centerpiece is the City Hall with attached commercial and retail space forming the edge of a large outdoor plaza, while affordable apartments are located on adjacent blocks.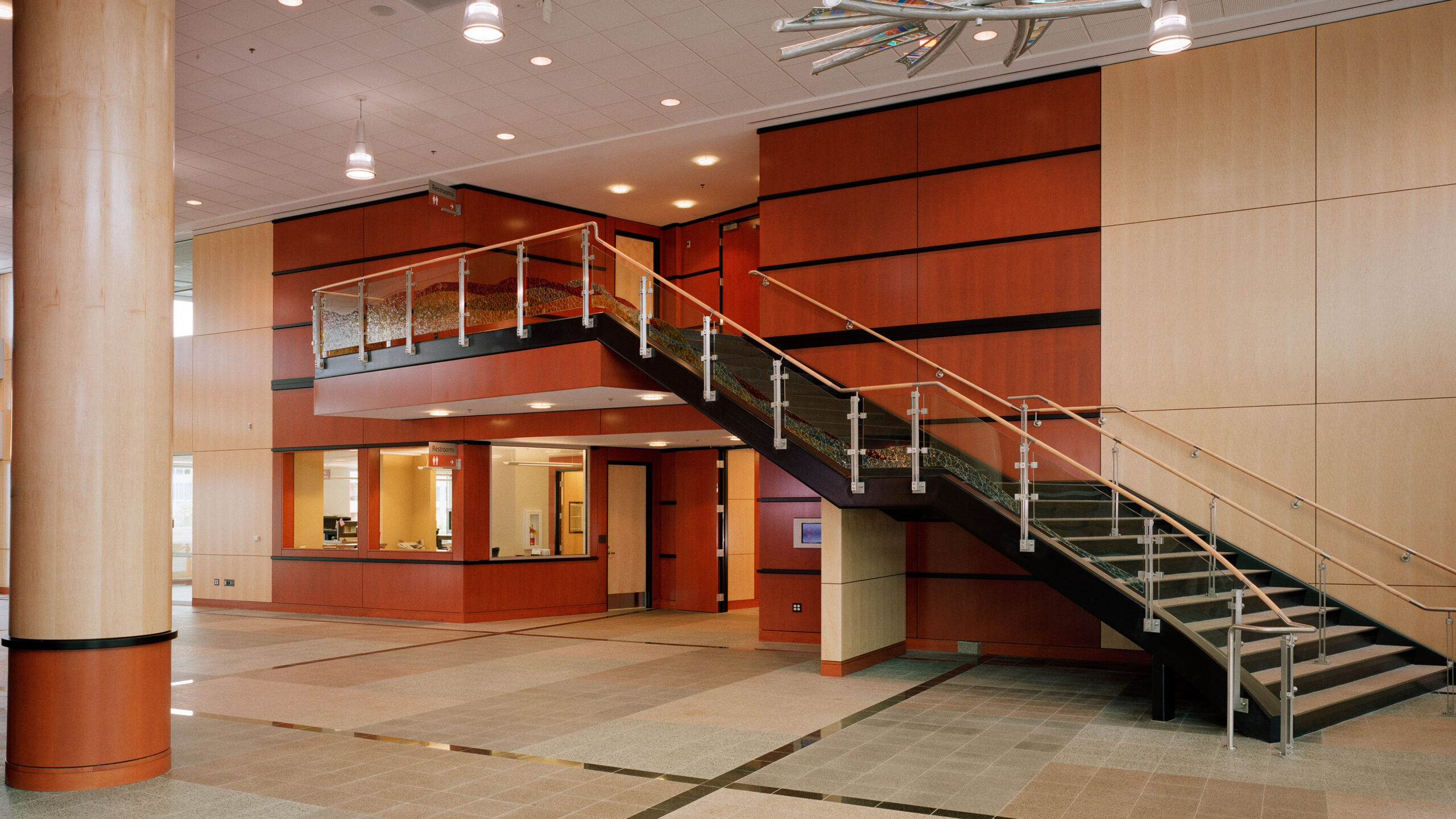 LRS teamed with a local developer and contractor, to create the design that won an open competition for the Civic Center.  As part of the staged competition, the team met frequently with staff, stakeholders and residents to help guide the vision of the new Civic Center. After 18 months of public meetings and presentations, the design evolved into an open and inviting community center.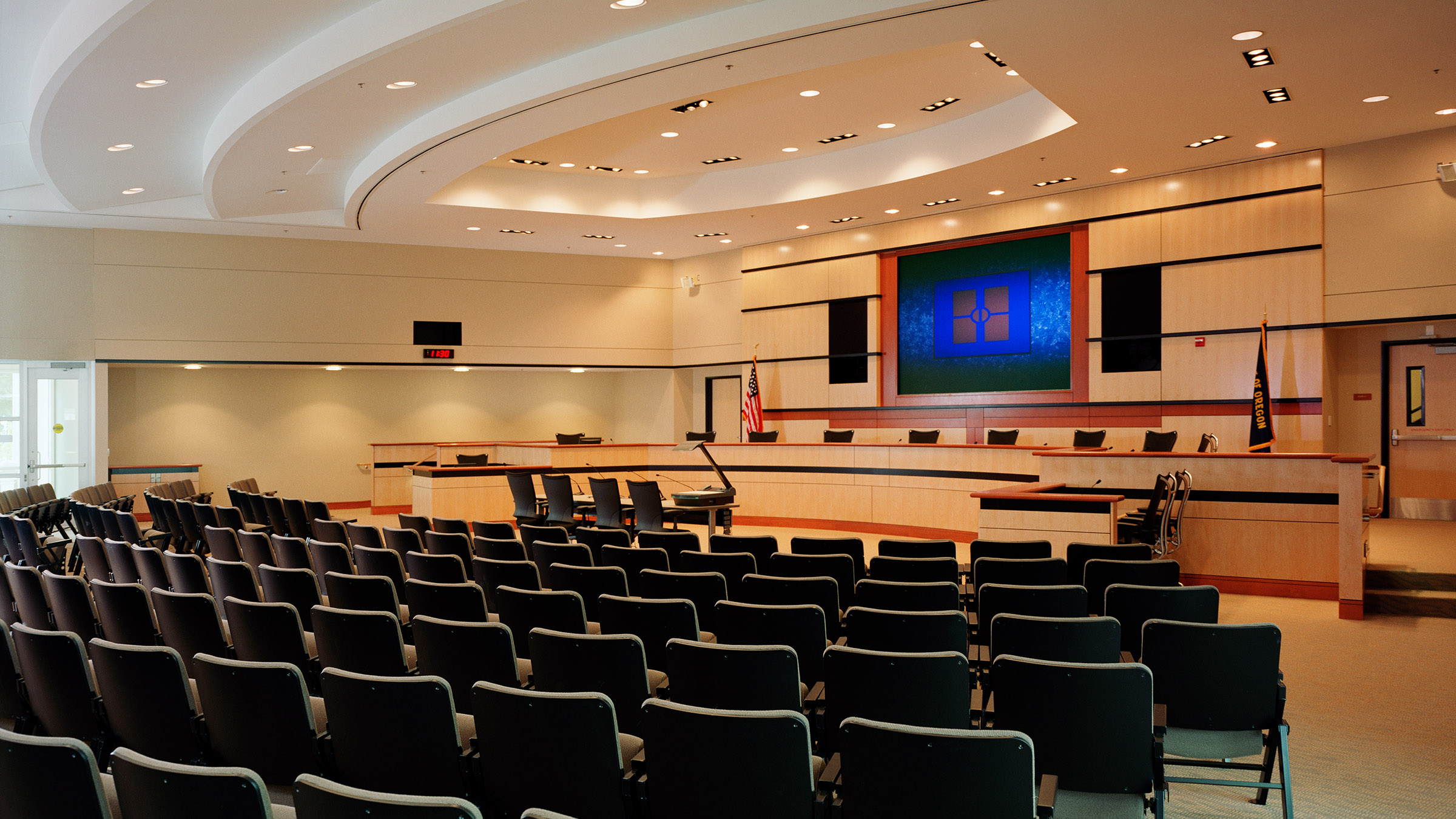 The plaza in front of the City Hall building welcomes the public with an interactive fountain and a large space for outdoor events and seating. A large glass window expanse on the north facade reflects the historic giant sequoias across the street. The west elevation faces Hillsboro's traditional main civic corridor, with a formal and symmetrical composition featuring grand stairs and a grand curved portal. The distinctive facades are all unified with banded brick accents.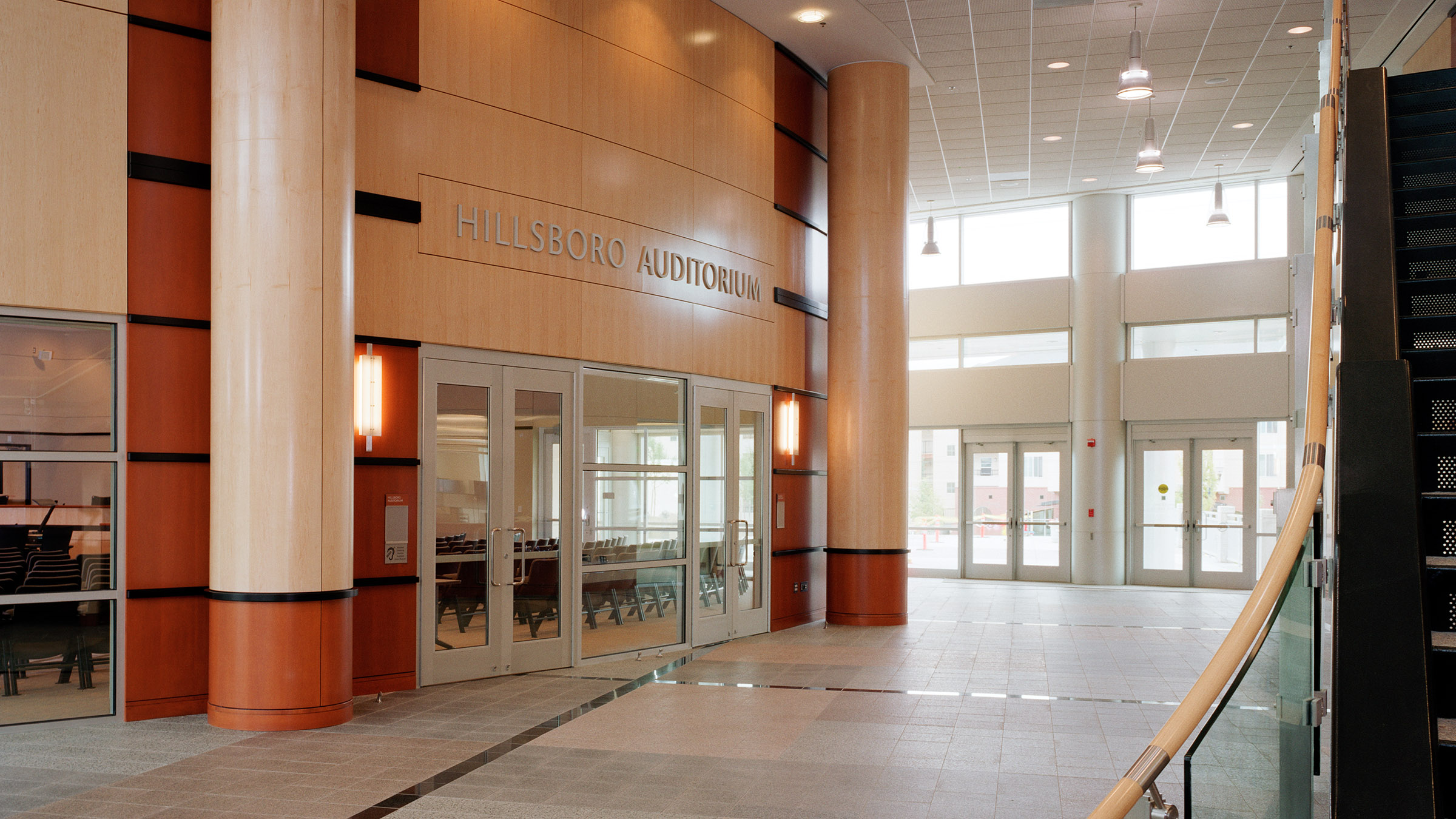 Brick was chosen for the exterior of the City Hall for durability and to evoke a sense of permanence. Large window areas provide a sense of transparency into the interior, and wonderful views out for the staff. Interior finishes include warm wood paneling and stone flooring in a pattern that reflects the agrarian grid of the community's farm fields, with accent lighting to highlight the public spaces.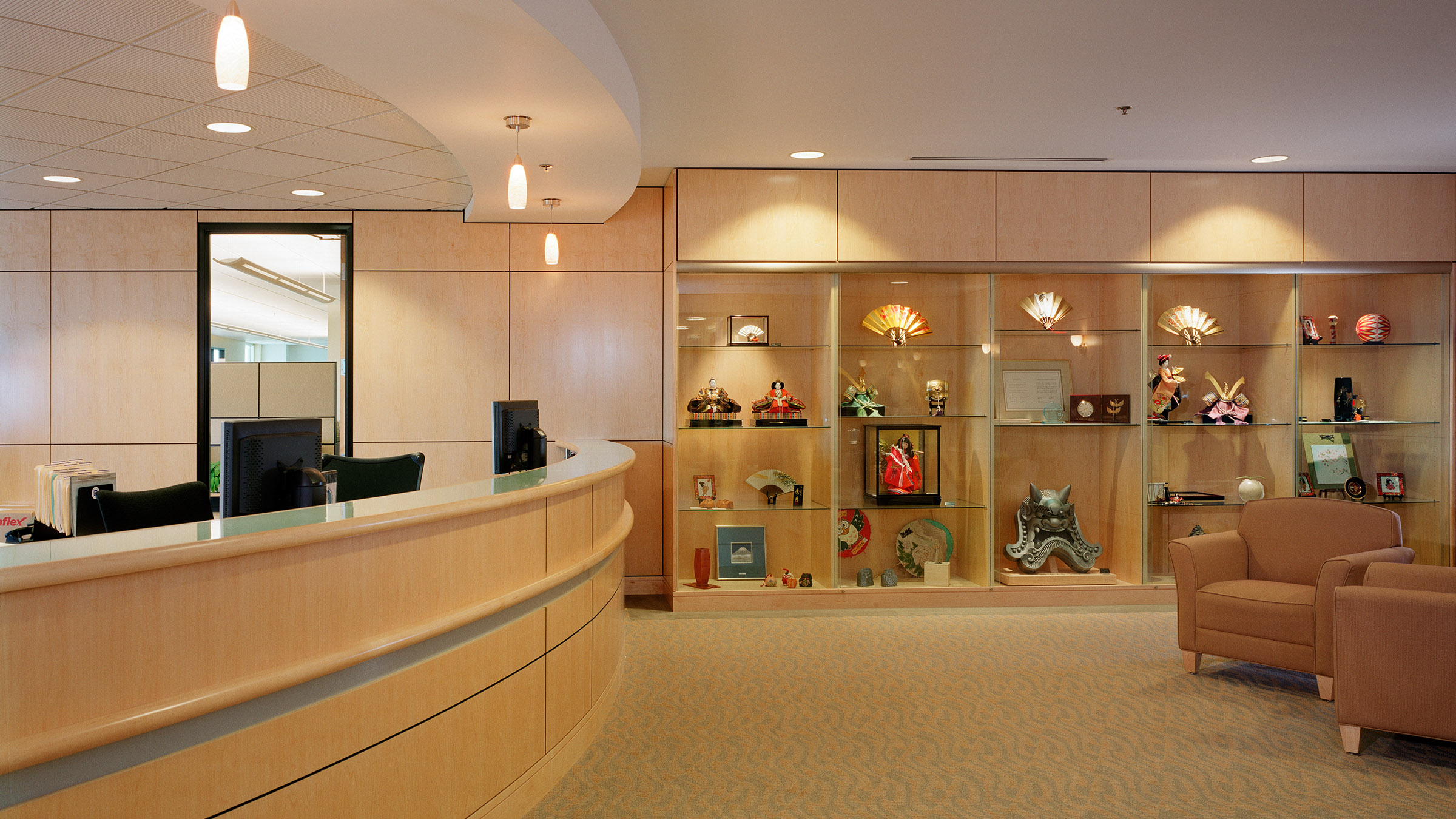 The Hillsboro Civic Center was the first LEED Gold City Hall in the United States due to its outstanding sustainable elements and systems.  Materials include recycled carpet and low VOC-emitting paints, sealants, and adhesives. Low-emissivity glass reduces heat gain-loss, and a dynamic filtration mechanical system ensures a healthy indoor environment.
Oregon Excellence in Concrete 2007 Winner