We're a passionate group. We believe in innovation, collaboration, and the people who make both possible.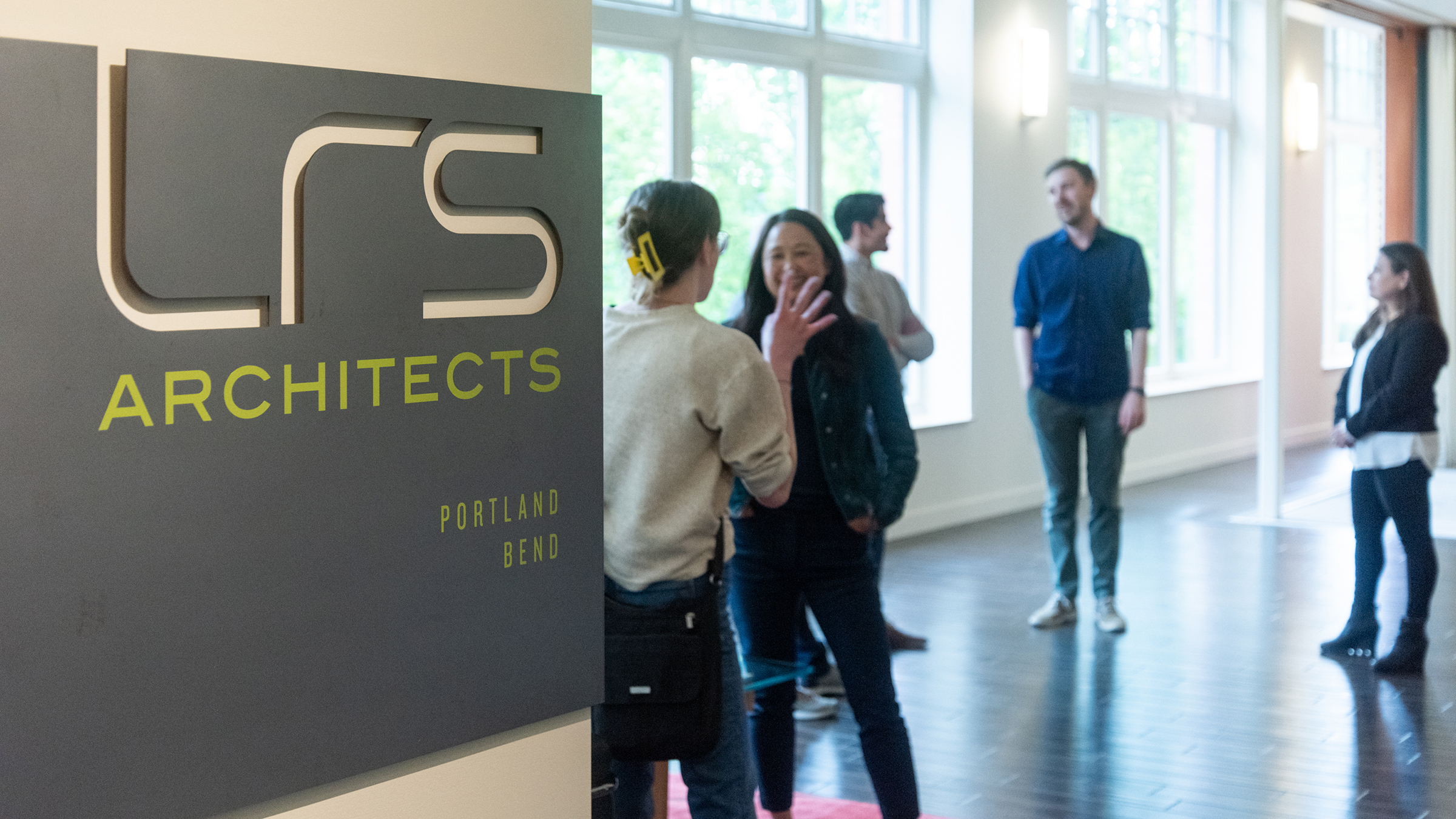 Our office is alive with big personality, never-say-die problem solving, and respect that stitches us all together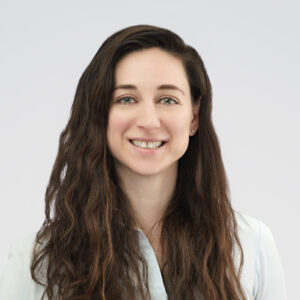 Adina Tudorache
Adept at both senior living and commercial office projects, Adina is praised for her strong work ethic, BIM skills, and collaborative spirit. Outside the office, she is an amateur filmmaker and has an incredible throwing arm.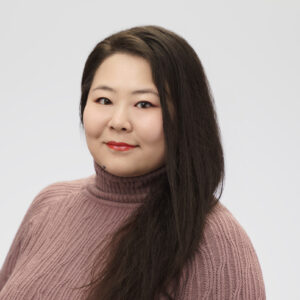 Aileen Hao
LEED Green Associate
Aileen is currently working in our Senior Housing Studio on assisted living and memory care projects. An early bird, Aileen is often at hard at work before most of us have had our first cup of coffee! When she isn't at LRS, she can often be found brushing up on her Japanese or testing a new recipe.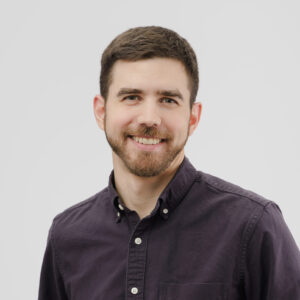 Alex Karel
Associate
Licensed Architect, NCARB Certified
Hailing from a family of scientists, Alex is a data-driven designer who likes distilling design challenges and solutions to their fundamental principles. His creative problem solving is demonstrated in the variety of projects he's completed, including tenant improvements, renovations, and new construction. But his creativity doesn't end there—if he isn't solving design problems, you can usually find him in the kitchen, cooking up meals for family and friends.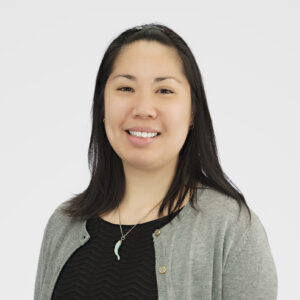 Alice Voong
Licensed Architect, LEED AP BD+C
Alice knew she would pursue a career in architecture after drafting up floor plans with a T-square, scale, and triangles in high school math class. A dependable team member, she works as a job captain in the retail studio, but prior to LRS, worked on multifamily housing projects in Seattle and ground-up construction/ remodels for Nordstrom full-line stores. Alice enjoys project workflow and the comradery aspect of teamwork where everyone supports one another. Fun fact – before moving to Portland, she volunteered at the Seattle Animal Shelter for about seven years in the critter room, pairing animals with potential adopters for their forever homes.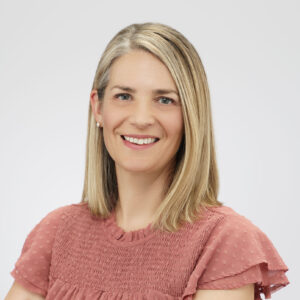 Amalia Mohr
Principal
NDCIQ Certified
A great communicator who facilitates productive discussions among multiple project partners, Amalia's communication skills and passion for design have led her to become an advocate for her clients. In 2017, Amalia established change management services at LRS, bringing together her passions for workplace strategy and human interaction within the created environment.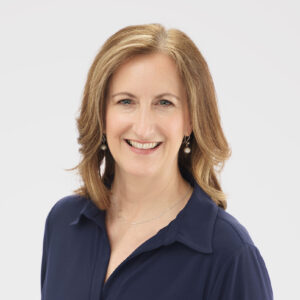 Amy Hjelte
Associate
CSI, CCS, and CDT Certified
Known as the leader of the specification group, Amy provides exceptional value to clients as a technical resource. Her efficiency and "see it, own it, solve it, do it" attitude lends itself to her ability to maximize situations. A native Oregonian, Amy enjoys being outdoors, digging in the sand, and hiking Oregon's scenic areas.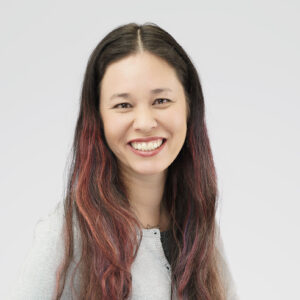 Amy Smith
Associate
Licensed Architect, NCARB Certified, LEED Accredited Professional BD+C
Amy's affinity for watching bad movies hasn't influenced her work as an architect or project manager, but her passion for design technology has. With a thorough knowledge of building and accessibility code, Amy is a well-rounded and knowledgeable project partner.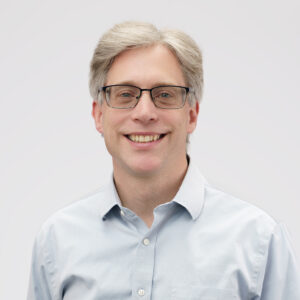 Benjamin Riemer
Licensed Architect
A versatile architect, Ben is prized for his problem-solving abilities. He excels in the inclusion of project teams to bring about organized and detailed documentation. Ben's ability to understand design concepts results in a balanced and cohesive final project.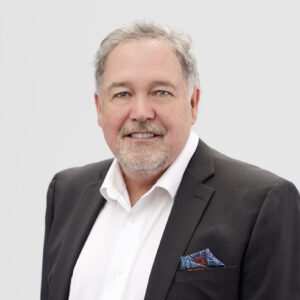 Bob Boileau
Director of Urban Design + Planning
Licensed Architect and Planner, AIA, AICP, NCARB Certified, LEED Accredited Professional BD+C
Bob's devotion to the Northwest begins with his appreciation of Oregon wines and microbrews and ends with his design of award-winning pedestrian/transit-oriented developments that will continue to impact the lives of Northwesterners for generations. A natural problem solver, Bob approaches design by striving to deeply understand the underlying opportunities of a project. In addition to his project work, Bob is a celebrated speaker at national conferences and continues to plan dynamic communities nearby and overseas.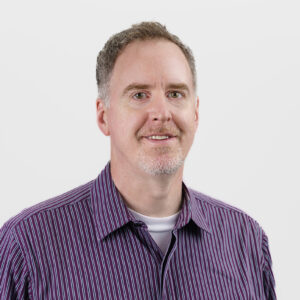 Brian Dueltgen
Licensed Architect
Brian's diversity of interests spans both inside and outside of the office. A semi-professional musician, he plays a wide variety of musical genres, or can be found hiking outdoors with his family and Labrador Retriever. Professionally, his skills range from contracts to programming to design, BIM modeling, and construction-phase activities.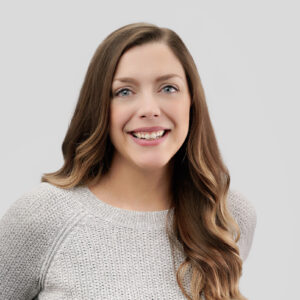 Britney Hale
NDCIQ Certified
An interior designer, Britney enjoys space planning and test fits the way some enjoy a jigsaw puzzle. She loves seeing how her problem solving and organizational skills are used to make people's daily lives better. When not at LRS, she's an adventurous eater who loves hiking with her dog and cooking with friends and family.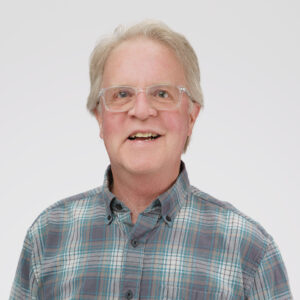 Bruce Barton
Associate
Licensed Architect in Washington
Bruce has over 25 years of architectural experience and enjoys assessing a project's needs and optimizing design and space allocation. A former coach for his children's soccer teams, Bruce is also particularly skilled at conflict resolution and problem solving.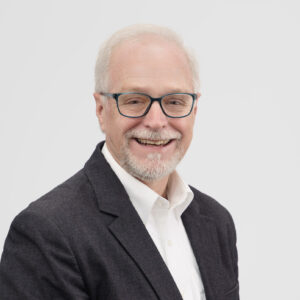 Byron Balogh
Senior Associate
Licensed Architect, NCARB Certified
Byron's architectural and design experience spans multiple markets, including the retail, hospitality, and automotive sectors. His passion for design starts with taking complex project challenges and finding unique solutions. But Byron's creativity does not end there. An avid musician, Byron might be found playing Buddy Holly when he's not in the office.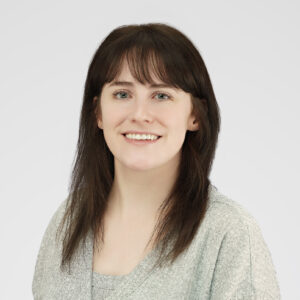 Caitlin Hutton
A talented designer, Caitlin works in the Commercial Studio, focusing mainly on tenant improvement projects. She enjoys learning about the psychology of spaces and working in a team setting. Her artistic capabilities span outside the office, making and consuming art in her spare time as well as playing an assortment of instruments such as the drums, piano, and ukulele.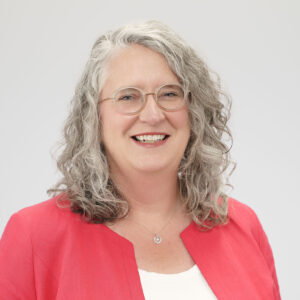 Calista Fitzgerald
Associate Principal
CSI and CDT Certified, Green Globes Professional
Calista assembles successful project teams and has a remarkable ability to keep a project on time, on budget, and consistent with a client's vision. She facilitates communication between the entire project team including contractors, architects, consultants, and developers to ensure a seamless process and a beautiful result.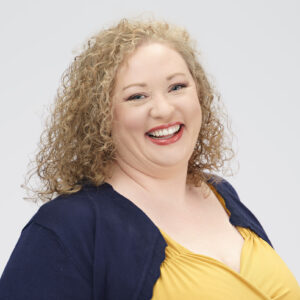 Chantel Lindquist
A billing specialist with a sunny personality, Chantel has strong attention to detail and the ability to communicate with all types of people. She is an avid cook who makes her own pasta and enjoys traveling and spending quality time with friends and family.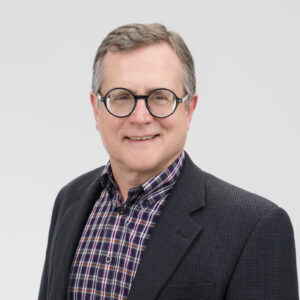 Chuck Archer
Principal
Licensed Architect in Washington
Having worked for and designed Life Plan Communities, Chuck brings a comprehensive understanding of senior living—along with an exceptional sense of humor—to each of his projects. When not at the office, Chuck is usually found on a mountain, in a tent, or behind a camera.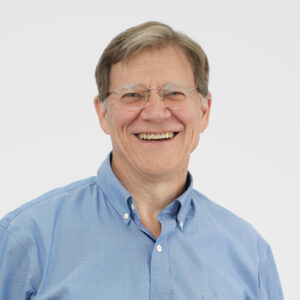 Chuck Halling
Associate
Licensed Architect, LEED Accredited Professional
Detail-oriented and inquisitive by nature, Chuck leads the Quality Assurance of all our projects. He takes a multifaceted approach, tackling challenges from many angles and seeking out advancement in building technology for innovative solutions. When not at the office, Chuck spends time with his family and plays drums in several jazz groups.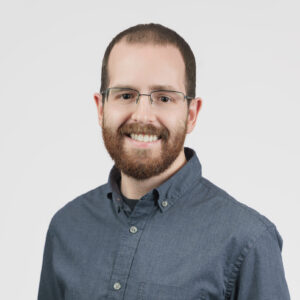 Cody Clark
Cody is part of our architectural staff where he helps develop projects and create drawings for permitting. His experience includes commercial, residential, and mixed-use projects. Cody enjoys the process of making, whether its physically, like woodworking, or digitally like drafting and 3d modelling. A self-proclaimed "bird nerd", in his free time he enjoys photographing birds. He enjoys nature and admiring wildlife and has so far photographed over 50 species of birds.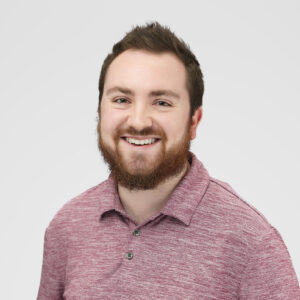 Colton Groves
Colton's greatest personal achievement is biking 100 miles in support of curing Multiple Sclerosis. His strong values, such as caring deeply for others and making a difference, translate into his architectural career. An advocate for sustainability, he is passionate about projects that will create a societal impact.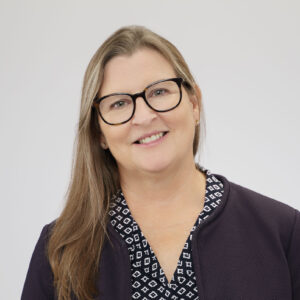 Cynthia Schuster
Senior Associate
Licensed Architect, NCARB Certified
One of the office's biggest Duck fans, Cynthia has been with LRS since 2000. She is adept at determining constructability issues for all types of projects and processing project information. Over the course of her career she has become a specialist in early planning and land use review, as well as an expert in health licensing, building code, and accessibility.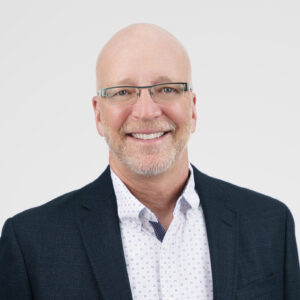 Dan Purgiel
Managing Principal
Licensed Architect, NCARB Certified
Dan has the unique ability to integrate a client's vision and goals with design concepts and technical design. An expert in senior living regulatory development, coordination, and compliance, Dan has presented at numerous industry conferences and consulted in numerous states.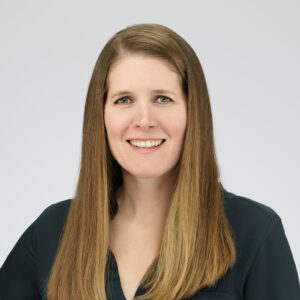 Darcie McConnaha
Associate
A graduate of the University of Oregon, Darcie is a true Oregonian who enjoys camping and exploring the coast. As a project manager, Darcie prioritizes communication and attention-to-detail to create remarkable workplaces.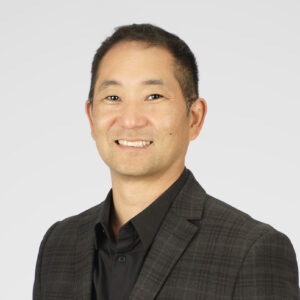 Dean Masukawa
Senior Associate
Dean is an avid cyclist, fly fisherman, and enjoys exploring the outdoors that Oregon has to offer. This discipline and curiosity has shaped his communication and project management approaches. Receptive and devoted team member, the design process centers in responding to clients and contacts.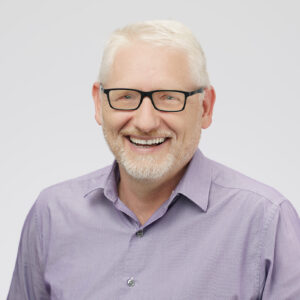 Denis Rahmanovic
Denis' enthusiasm for architecture is hard to hide: outside of the office, he applies his skills to various home improvement and remodeling projects. Working primarily in the Senior Living and Multifamily Housing Studios, he is known for his formidable envelope detailing and Revit skills.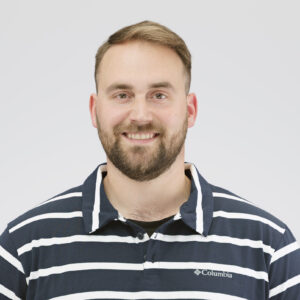 Derek Markee
Licensed Architect
A project architect, Derek has a strong understanding of how buildings and systems go together. His knowledge of the intricacies of Revit, allow him to create comprehensive and well-developed drawing sets. When he's not kayaking, swimming or weight lifting, he's camping and barbequing with his dogs in tow.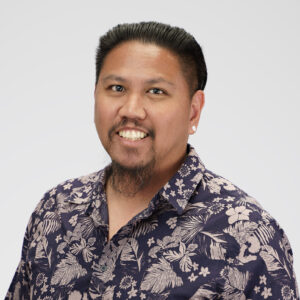 Desmond Amper
Desmond specializes in Workplace projects where his faculty with every kind of design tool, from foam core to augmented reality, are put to liberal use. He unplugs by being a great dad to his two young children and trying to make it to the gym.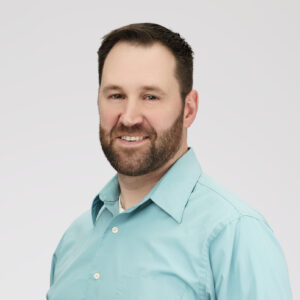 Dustin Carlson
Dustin works in our Senior Living Studio where his detailing and SketchUp skills are put to liberal use. When he's not behind his sit/stand desk exercising his mind, he can usually be found out running, skiing, hiking or cheering on the Ducks.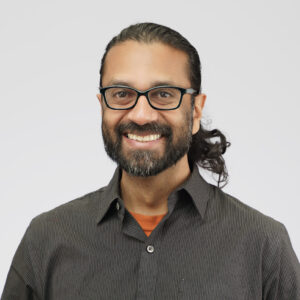 Eeshoo Rehani
LEED Accredited Professional
Eeshoo, an architect in the Commercial Studio, brings a comprehensive view to integrating sustainable technologies in the design and construction for all of his projects. His innovative solutions and unmatched attention to detail elevate his projects. Outside the office, you usually can find him on a bike, in his garden, or hanging out with family.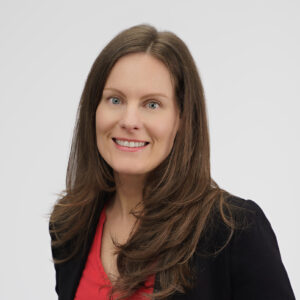 Emilie Le Garf
An interior designer, Emilie specializes in multifamily and senior living projects. She is an enthusiastic space planner and problem solver. When she's away from the office, she likes to travel, snorkel, and try new things.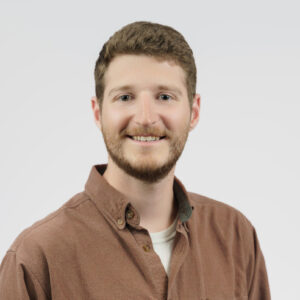 Eric Kern
A recent University of Colorado Boulder graduate, Eric works as a project staff member, specializing in drawing production and consultant coordination. He enjoys experiencing other cultures (grew up abroad in England and Australia) and how the spaces we design influence human interaction. Eric spends most of his free time outside mountain biking, skiing, paddle boarding, hiking, camping, and backpacking – he's done it all!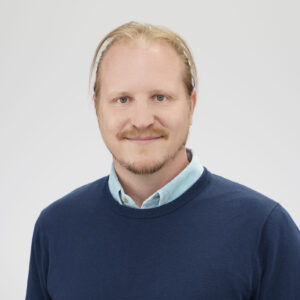 Eric Oliver
Eric is a designer and REVIT specialist with a construction background and a passion for architecture's seemingly infinite creative challenges and problem-solving opportunities. Inspired by his grandfather, who designed and built his own home, Eric was interested in construction from a young age and learned that most projects and creative endeavors are possible if you have the courage to try. Eric loves the opportunity to work as part of a team to solve problems and generate unique design solutions, and he brings an enthusiasm for learning to each of his projects. Outside of work, Eric enjoys spending time with his dogs, gardening and cooking, collecting vinyl records and vintage clothing, and is a life-long bowler.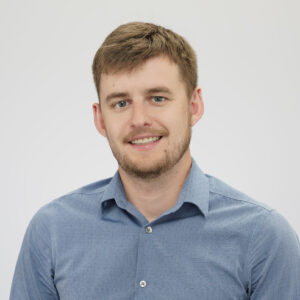 Forrest Perkins
Inspired by his architect godmother, undying love for Legos, insatiable curiosity, relentless drive, and passion for building strong communities, Forrest thrives in project environments that require collaborative and innovative ideas to achieve client goals. His fun-loving nature and concerted communication skills bridge the gap between clients and design teams, fostering an environment of collaboration that drives success with project objectives and design cohesion. His architectural background spans multi-family, adaptive reuse, prefabrication, and affordable housing projects. Forrest's career began painting houses, pouring concrete and framing single family homes in Vermont. From there, he worked in various parts of the country, including Vermont, Massachusetts, and Oregon. In his free time, Forrest enjoys camping, hiking, skiing, softball, and concerts.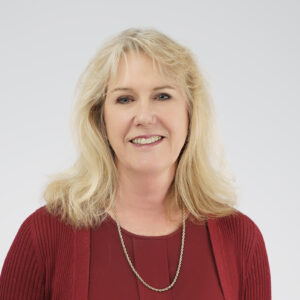 Gail Sargent
Licensed Architect, NCARB Certified, LEED Accredited Professional
A project manager and architect with a passion for historic preservation, Gail focuses on commercial and civic projects. Her ability to navigate complex code and land use regulations enables her to effectively work with building officials. When not wrangling projects, you can find Gail exploring, rafting a wild river, or flipping a house.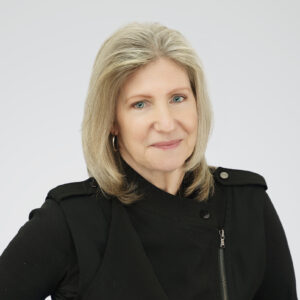 Gillian Frances-Vinton
A flexible project coordinator, Gillian is skilled at both getting things done quickly and easily connecting with people. She enjoys learning new things and collaborating with teammates. When not moving projects along, Gillian enjoys yard work, walking, reading, arts and crafts, as well as spending quality time with friends.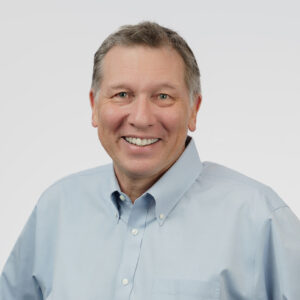 Greg Mitchell
Associate Principal
Greg expresses meaning through architecture by joining place with vision. His experience includes numerous office campuses and headquarters, multifamily housing, retail, and manufacturing projects across the Northwest.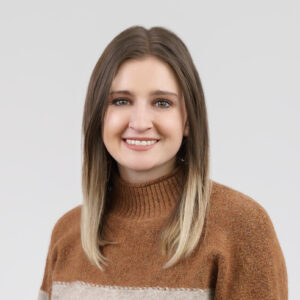 Harmony Byrne
Harmony is a strong multi-tasker whose love of people and outgoing personality help maintain administrative coherence and communication lines between design teams and clients. As the firm's Portland Office Administrative Support Specialist, she is passionate about supporting her team members and finding efficient ways to simplify their workload, fostering a culture of collaboration and support. In her spare time, Harmony enjoys kayaking, hiking, camping, skiing, and cooking. As a native Missourian, Harmony roots for the St. Louis Cardinals and St. Louis Blues.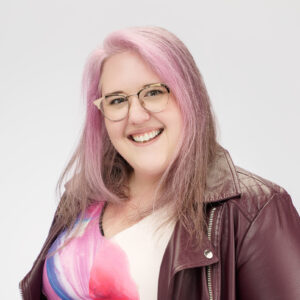 Hayley Blair
Hayley is a talented interior designer, specializing in the workplace environment. A natural multitasker, she loves juggling several projects and meeting with clients to discuss design ideas. When not at LRS, Hayley may be found in the kitchen concocting delectable delights, or out with friends and family with a cold drink in hand.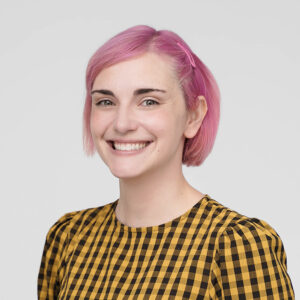 Hayley Wilson
With a background in writing and book publishing, Hayley is an earnest believer in the power of storytelling to connect people, places, and things. As a proposal specialist in LRS' marketing department, she loves learning about the stories behind each project and creating opportunities to celebrate her teammates' capabilities. Hayley is an avid reader, and her hobbies include thrift shopping, exploring new restaurant patios, writing short stories, and repeat-bingeing her favorite TV shows and music videos.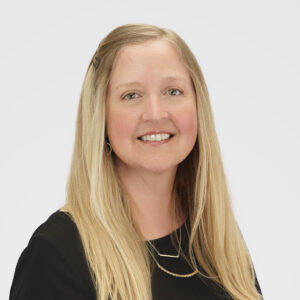 Heather McGrath
Heather, an interior project manager, uses her communication and interpersonal skills to build and lead teams to exceed project goals. Well versed in document production, she uses a proactive approach to coordinate with consultants and vendors. Outside the office, her passions include running distance races, mountain biking, and traveling.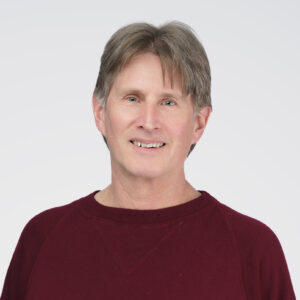 Ian Broomfield
Licensed Architect in Illinois, LEED Green Associate
A team player, Ian works to ensure that intentions and ideas are well represented and followed through to completion. He brings decades of architectural experience, well acquainted with the challenges encountered during complex construction projects. Ian spends his leisure time guitar in hand, learning music theory and exploring jazz chords.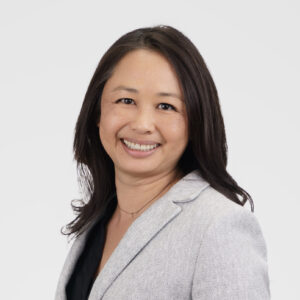 Janice Sanada
Managing Principal
Licensed Architect, NCARB Certified, LEED Accredited Professional
Janice is an exceptionally detailed communicator and polymath whose curiosity and wonder lead her to new places—both in work and play. Like many Pacific Northwesterners, Janice enjoys exploring the great outdoors, visiting our lakes and rivers, and spending time with her family. A Senior Living principal since 2013, Janice's client-centric approach, thought leadership, and problem-solving abilities continually inspire her team.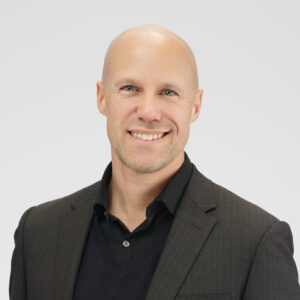 Jason Tand
Senior Associate
LEED Accredited Professional BD+C
An avid hiker, backpacker, and cyclist, Jason is a LEED Accredited Professional whose passion for sustainability and resilience has guided his projects as well as policy for the LRS Sustainability Committee. He has completed projects across Portland, but it's his work and volunteer presence in Portland's Central Eastside that has truly added to the vibrancy of the revitalized community.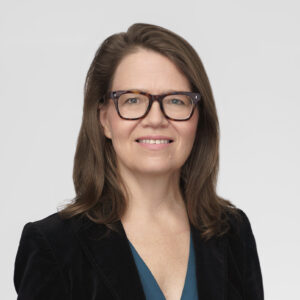 Jenny Baines
Nature is the foundation of inspiration for Jenny, a senior interior designer at the firm. Jenny loves designing interior spaces that positively impact people and connect them with the surrounding environment. As a former business owner, she worked in high-end residential design, retail, and hospitality for over two decades; she understands the need to provide high-quality design and execution to solve client problems. Her attention to detail and listening skills bridge the gap between clients and the design team to establish a cohesive and thoughtful execution. She has worked on projects throughout the U.S., including high-profile projects in New York and Oregon. Jenny enjoys a collaborative work culture that provides active mentoring and pushes young designers forward in their careers. Outside the office, Jenny likes to travel. She also enjoys exploring the great outdoors with her sons and dog, Ginsburg, and is passionate about cheering on Liverpool FC, knowing that you'll never walk alone.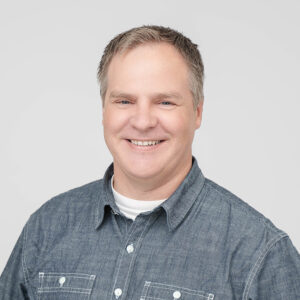 Jesse Emory
Jesse is a versatile architect with a drive for fact-finding, organizing, and delving into the details of complicated buildings and processes. A team player with a "big brother" spirit, he invests in the success of those around him. Jesse values communication, seeking out others' experiences and embracing the sharing of knowledge and lessons learned, especially from difficult project experiences. He considers mentorship to be one of his important roles as an architect, and is most proud when he sees his team members grow in their careers and abilities. Outside of the office, Jesse enjoys home improvement projects, documentaries, travel, and outdoor adventures including hiking, rafting, and mountain biking.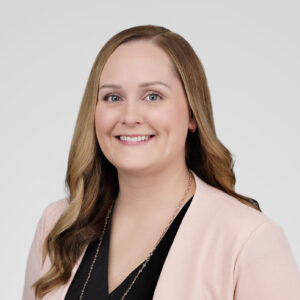 Jewel Kayfes
Business Development and Marketing Director
The firm's Business Development & Marketing Director, Jewel brings 14 years of leadership combined with a strategic and creative mindset that helps foster a collaborative work environment. Her focus is on brand awareness and revenue growth while meeting long and short-term client and partner goals. Jewel's marketing approach and passion stem from Albert Einsten's quote, "Creativity is intelligence having fun." She takes great pride in creating persuasive and engaging marketing materials with a high return on investment while implementing cohesive communication policies that increase engagement and brand visibility. She is a past President and National Delegate of CREW Portland and a current member of SMPS Oregon.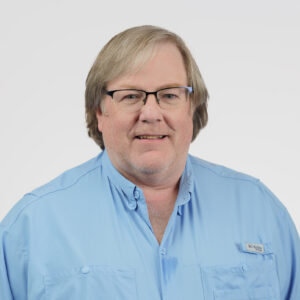 Jim Landin
Director of Bend
Licensed Architect
Exposed to architecture at a young age, Jim's appreciation for the trade grew after visiting his father's projects that were under construction. These experiences inspired his career; today, he serves as the Co-Director of the firm's Bend office. Jim jokes that during his 40 years as a practicing architect, he's designed a goat barn with a milking parlor and cheese cellar for an artisan cheesemaker, a 7-story luxury hotel, and everything in between. He enjoys the collaborative nature of design and construction, where he can interact with people possessing diverse skill sets and solve complex issues. Jim has designed over 500 affordable housing units in Oregon and is inspired by residents who tell him their home is the nicest one they've had. He prioritizes listening to a client's needs and implementing design elements that exceed expectations. Outside of work, Jim enjoys spending time outdoors and embracing nature. Every September, you can find him harvesting lavender from his field. Not only is he a talented architect, but he also has the nicest-smelling boots at the firm!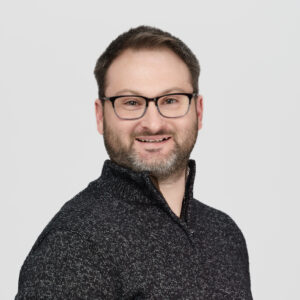 Joe Bosnar
Joe is a leader of the LRS Facilities Team, ensuring our offices are stocked and well-lit. He also supports the Senior Living Studio with his well-developed organizational and communication skills. When he's not designing buildings, he's building things out of wood at home, or he's outside golfing, fishing, boating, and riding motorcycles.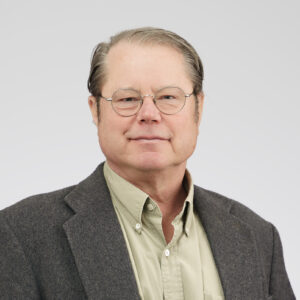 John Williamson
Licensed Architect
King of dad jokes, John is an accomplished project manager, working on a wide range of projects. He enjoys working closely with stakeholders from design concept through construction to ensure project success. When John is not at LRS he enjoys skiing in the winter and mountain biking and hiking in the summer.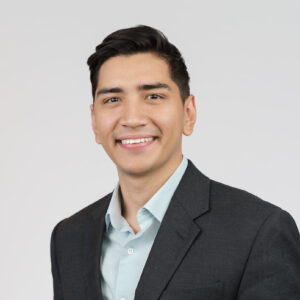 Jonathan Rivera
Jonathan believes that architecture solves social and political problems and can make the world a better place. Driven by an unrelenting passion for improving the world through architectural design, Jonathan's hunger to learn, strong work ethic, and collaborative mindset make him a standout designer and team member. As a native of Mexico, Jonathan spent several years designing bioclimatic, sustainable construction projects in Baja California Sur before moving to the U.S. from Mexico to work at LRS Architects. As one of the firm's architectural designers, he conducts building/zoning code research, SketchUp/Revit modeling, and client presentations detailing design processes. Before joining LRS, Jonathan helped design various social architectural projects, including multifamily and low-income housing. He actively participated in various architectural competitions in Mexico, winning one during his collegiate years. Jonathan loves technology, video games, and computer building outside of work. He enjoys snowboarding, martial arts, hiking, skateboarding, and playing guitar.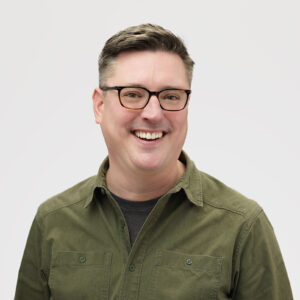 Joshua Cansler
Human Resources Manager
Human Resources Manager
Josh is our HR and Payroll specialist whose approachability, service-orientation, and calm demeanor make him an asset. When he's not taking care of our employees, you can find Josh in his garden or bowling a few frames.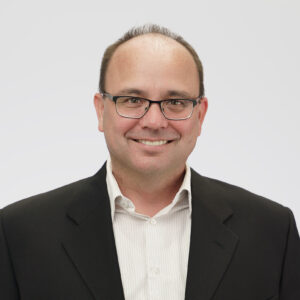 Julio Cristian Rocha
Senior Associate
Licensed Architect, LEED Accredited Professional BD+C
Julio's expressive application of form and structure convey his discipline and design vision. A graduate of California Polytechnic University, San Luis Obispo, Julio approaches each project from a humanist angle, elevating composition, light, and material.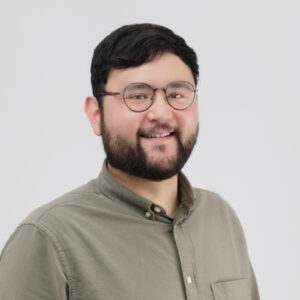 Kai Miyajima
Kai grew up in Japan and originally earned a BFA in illustration but was inspired to go back and study architecture after learning about early 20th-century art movements. A project staff member, he helps create documents and edit drawings. Kai is passionate about natural building, building from waste, and cultivated materials. In his free time, he enjoys nature – exploring the mountains, learning about the geology and flora of the Pacific Northwest, and taking care of his houseplants.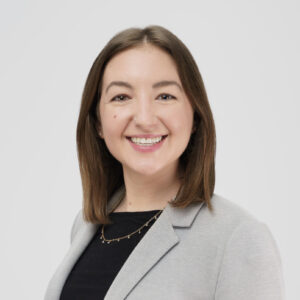 Katherine Holly
Katherine is an interior designer in the Workplace studio, with experience designing tenant improvements for commercial and civic clients. Driven by a passion for creating spaces where people feel welcomed and valued, she approaches design with compassion and curiosity. She is a team player who loves to collaborate and problem-solve, and has a particular affinity for space planning. Katherine has always enjoyed art and design, challenging herself to explore and learn new creative skills – her newest hobbies include wooden spoon carving and baking treats from freshly-foraged ingredients.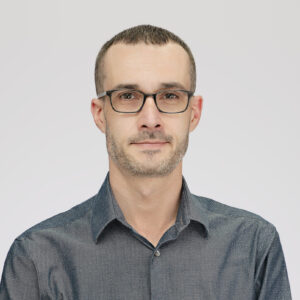 Keith Randolph
A project manager for the Senior Living Studio, Keith's background spans multiple markets and sectors. His strengths lie in detailing, codes, and research, as well as coming up with novel solutions to design problems. Keith's passions include music and audio, photography (collects film cameras), books, and movies.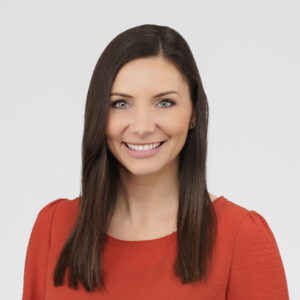 Kelsey Loverro
Associate
NCIDQ Certified
An organized and creative designer, Kelsey works on a variety of projects. She enjoys that her colleagues are eager to collaborate and share ideas, creating a team-oriented environment that allows everyone to produce their highest level of work.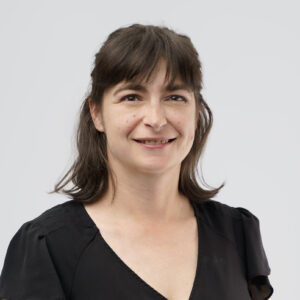 Kelsy Laughnan
Associate
Licensed Architect, NCARB Certified
Kelsy enjoys home improvement projects and international travel, and she brings her sense of discovery and determination to her work. Kelsy has experience with every phase of a project, from proposal to grand opening. Her creative problem solving and communication skills make her an excellent project manager for complicated senior living projects.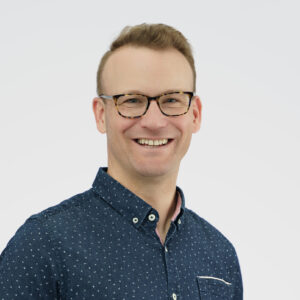 Kevin Schneider
Associate
Licensed Architect, NCARB Certified, LEED Green Associate
Kevin brings big-picture mentality and positive energy to his work. His strong visualization skills enable him to picture all moving pieces of a project, along with the cause and effect of each specific element. Kevin is passionate about mentoring and encouraging the development of skill sets, and when he's not in our offices he's usually out hiking with his wife and dog, Benson.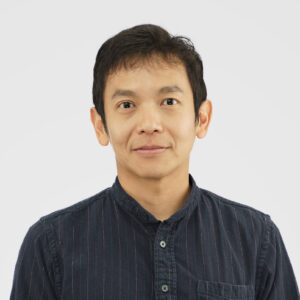 Kian Giap Teh
Licensed Architect, LEED Accredited Professional
Giap's graphic and conceptual design skills are put to work regularly in the Senior Living studio. Giap also enjoys spending time with family, fishing, traveling, and camping.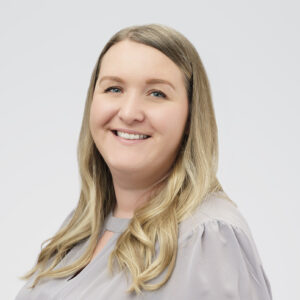 Kimberly Jackson
Kimberly is a part of the LRS Workplace Studio. She enjoys working in a team-focused environment and collaborating with her coworkers. Outside of the office, Kimberly is a beer connoisseur and loves to try new local breweries. She also spends her time traveling and discovering vintage stores.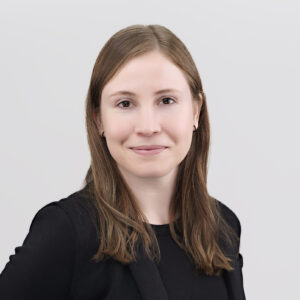 Leanne Drake
Leanne works in the senior living studio as an interiors job captain, but her experience spans a range of project types from housing, civic, education, and retail. A balanced designer, she possesses the unique ability to switch from detail-oriented to big-picture thinking. Leanne enjoys obsessing over user experience to make designs both seamless and intuitive. She is passionate about finding nuance and trying to understand complexity, sometimes which takes shape in connecting with new people to understand a different perspective or other times learning context to better understand history. Outside the office, she works as a hospice volunteer, and her favorite things include writing, hiking, local history, meditation, and hanging out with her cats.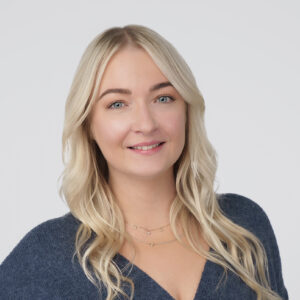 Lera Shcheglova
Lera works with the Civic Studio. She enjoys the variety her job offers, from working on Revit to creating renderings and diagrams. When she's not at the office, she's usually found on a mountain skiing, camping, or foraging for fungi.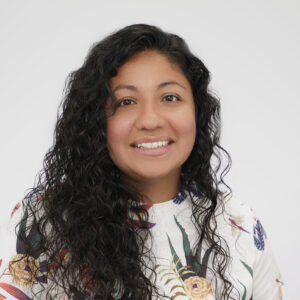 Leticia Lopez-Cushnie
A BIM Management Specialist, Leticia is a driven, adaptable, and innovative professional. She is drawn to the unexpected and innovative nature of design. She has a passion for creative collaboration in which each team member showcases their abilities, providing clients with solutions for complex problems. She enjoys working on various projects simultaneously and interacting with dynamic teams and clients as they collectively solve new challenges. Leticia firmly believes we can achieve social equality and harmony through the built environment. She enjoys cooking with her husband, where her Mexican background and his British background fuse to create the most delicious meals!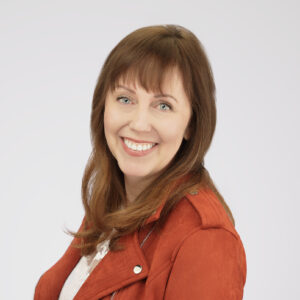 Lisa Sneddon
NCIDQ Certified
Lisa's background in the senior living industry enhances her interior design abilities. Her empathy and understanding for residents inspire her unique project approach and enable her to connect with her clients on a personal level. When not in the office she's usually found exploring Portland or making new friends.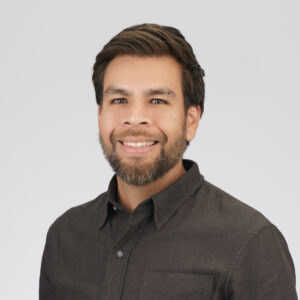 Luis Rodriguez
An avid jogger, hiker, and loyal Oakland A's fan, Luis's active lifestyle compliments his hardworking and reliable professional mindset. Luis's architectural influence, inspiration, and passion come from contemporary architectural work including projects by architect Daniel Libeskind amongst others. His architectural experience spans single & multi-family, high-end retail & commercial, interiors & furniture design, K-12 schools, higher education, and automotive dealership projects in California, Oregon, and Washington. His pleasant personality and team mindset allow him to seamlessly interact with designers, engineers, and contractors to fulfill and achieve project goals. Out of the office Luis enjoys embracing the outdoors and finding adventures wherever he can with his small family.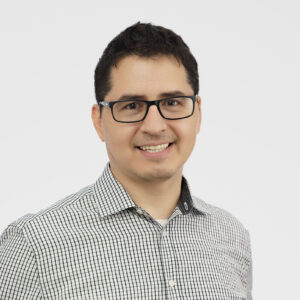 Manuel Macias
Manuel is a part of our architectural staff working on various projects in the Senior Living Studio. His expertise in Revit makes him a valuable team member during construction documentation phases. In his free time, Manuel loves to go hiking and spend time at the beach.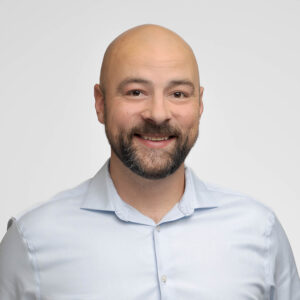 Mark Luke
Mark is a seasoned business development professional with a background in the tech industry and a passion for connecting people and ideas. Based in Bend, he is LRS' Marketing Manager for the Central Oregon region, focused on growing our firm's network and building vital relationships with partners and collaborators across the industry. Whether it's a fresh marketing brochure, an innovative system to streamline tasks and data management, or a relationship with a new client, Mark loves the opportunity to be creative and build towards the big picture. Outside of the office, he enjoys woodworking, camping, kayaking, mountain biking, and snowboarding with friends and family.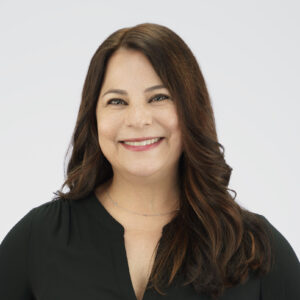 Mary Fierros Bower
Senior Associate
Licensed Architect, NCARB Certified, LEED Accredited Professional BD+C
Dedicated to mentorship and collaboration, Mary is a patient and communicative leader. She refines her creative process based on the needs of the end-user, resulting in the satisfaction and loyalty of many clients.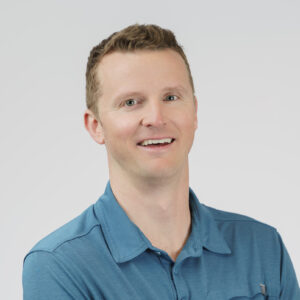 Mathew Dreska
Associate
Licensed Architect, NCARB Certified, LEED Green Associate
Driven by an unquenchable thirst for knowledge, Matt strives to learn something new daily. As a Project Architect, Matt's thoughtful designs and collaborative mindset help create spaces centered on the end-user experience and maximum use of space. With an extensive catalog of project types in his background, Matt's adaptability and receptive design approach ensure client needs are exceeded, team collaboration is encouraged, and projects stay on track. Matt enjoys sports and the outdoors with hobbies such as soccer, skiing, softball, and hiking.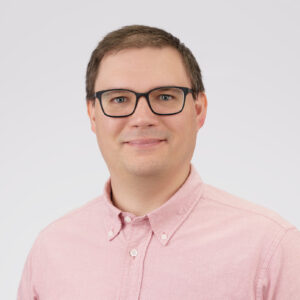 Matthew Salazar
Skyscrapers and urban landscapes filled Matthew's childhood imagination, fostering his innate passion for architecture and design through drawings and Legos. As a BIM Manager at the firm, Matthew helps guide the firm's BIM standards and Revit content while solving complex problems. He enjoys taking to people, learning more about them, and establishing a personal connection that helps guide his design philosophy and deliver results on each project. As a self-proclaimed information sponge, Matthew constantly follows the trends and evolution in architecture and implements new technologies into his practice. Matthew has also retained many facts about geography and pop culture –invite him to your next trivia event! A frequent traveler, he and his wife have almost completed their goal to travel to each state.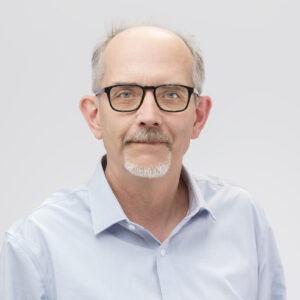 Michael Roberts
Senior Associate
Licensed Architect
Michael enjoys learning a project's story before designing spaces to express it. Specializing in adaptive reuse and historic renovation, Michael leads teams in commercial office and multifamily housing projects. His in-depth knowledge of code complications and certification processes have established him as a Portland-area expert.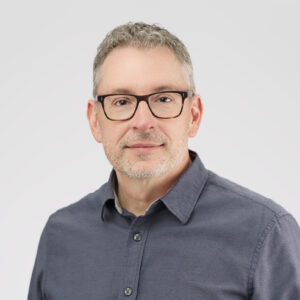 Michael Stanner
Licensed Architect, NCARB Certified, LEED Accredited Professional BD+C
Michael is a creative project architect and a thorough problem-solver with a background in various project types. His expertise includes all aspects of the architectural process including design development, preliminary code research and planning approval, and construction documents. When not at his desk, he's usually found biking, hiking, gardening, and sketching.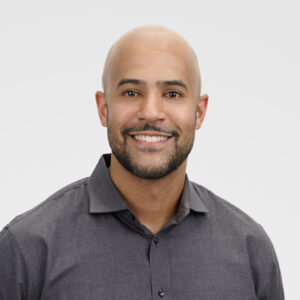 Michael Woodbury
Mike loves creating welcoming environments for seniors—he's definitely picked the right career! An avid sportsman, Mike enjoys doting on his children and camping with his family and friends.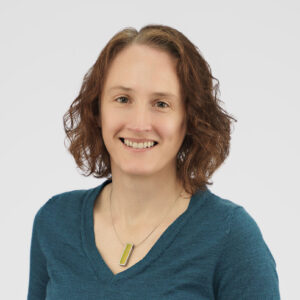 Michelle Rea
Licensed Architect, LEED Accredited Professional
Michelle enjoys snowboarding, hiking, and rooting for her beloved St. Louis Cardinals. A project architect, Michelle is also a thorough and detail-oriented problem solver.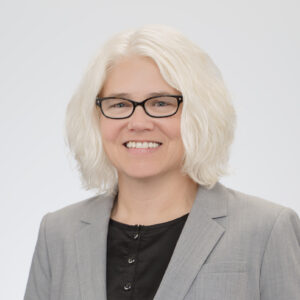 Michelle Startt
Managing Principal
Licensed Architect, NCARB Certified
Star Wars fan and board game enthusiast, Michelle promotes storytelling throughout the design process. She encourages her staff to take risks and explore innovative solutions, keeping her team motivated and energized. With years of experience as an architect and project manager, Michelle is the principal of the Interiors Department and the Office + Workplace Studio, leading a team of talented architects and interior designers in a variety of pursuits.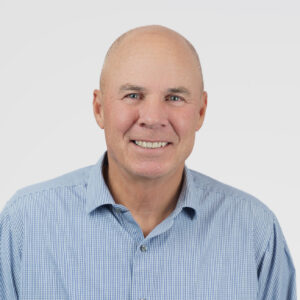 Mike Gorman
Director of Bend
Licensed Architect
Mike grew up building forts and tree houses which lead to his passion for building and architecture. He co-directs the Bend office and has worked on a variety of project types throughout his architectural career such as corporate business parks, R&D facilities, multifamily housing, restaurants, industrial buildings, and schools. Mike's construction experience enables him to put together solid construction documents that are easier and less costly to construct. He is passionate about client success and creating both exceptional projects and architecture.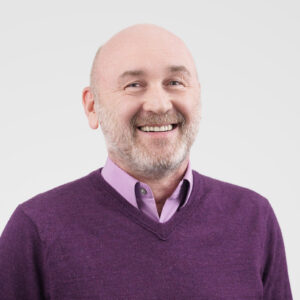 Milan Velimirovic
Milan is a job captain known for his precision. An avid hiker and explorer, Milan also enjoys classical music and jazz, and watching the latest Masterpiece series.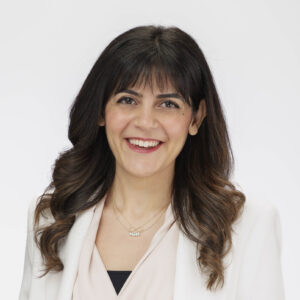 Mira Boumatar
Associate
Mira is a resourceful member of the Civic Studio. She integrates technology into her design process and is one of the leaders in our virtual reality programming. Her knowledge and poise make her an invaluable asset to the team.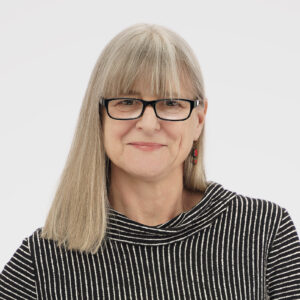 Monica Jones
Associate
Licensed Architect, LEED Accredited Professional, CSI, CCS, and CCCA Certified
Monica is an architect and project manager who focuses on specification writing. Her solid research skills and detail orientation, combined with her substantial experience, are sought after by our project teams. When she's not writing specs, Monica delves into music, movies, bookstores, and cafes, and enjoys taking long hikes with family and friends.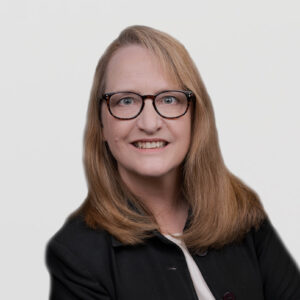 Nancy Dodge
Director of Business Operations
Nancy, the Director of Business Operations, oversees the financial planning, accounting, project administration, front office, and human resources of the firm. Her extensive experience includes management in advertising accounting and software consulting for AE firms. When not in the office, Nancy enjoys time at the family cabin on the Trask River.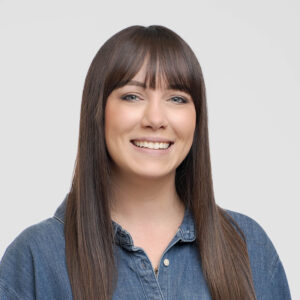 Natalie Johnson
With a finance background and a lifelong enthusiasm for architecture and interior design, Natalie ensures the LRS Bend office has everything it needs to run smoothly and have fun. As an administrative support specialist, she assists principals and staff with their day-to-day needs on a wide range of activities in addition to supporting the human resources, billing and accounting, and insurance departments. With a positive attitude and a collaborative, creative spirit, she is also instrumental in planning and coordinating events on behalf of the Bend office. Outside of the office, you're most likely to find Natalie outdoors – she enjoys hiking, snowboarding, surfing, and camping, and recently picked up fishing.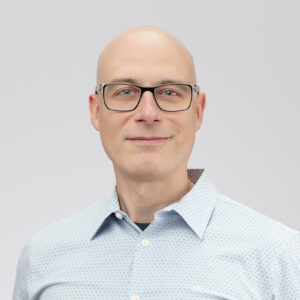 Nathan Monger
Licensed Architect, NCARB Certified
Nathan has an extensive background in office and retail design, where his detailed eye and creativity are often put to liberal use.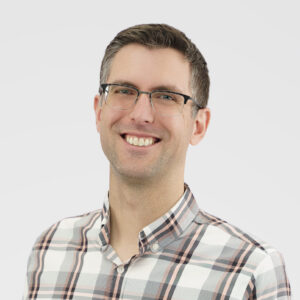 Nicholas Carpenter
Licensed Architect in Washington, NCARB Certified
Nick is a registered architect in Washington and a member of our Senior Living Studio. A passionate cycler, camper, and gardener, Nick's varied interests reflect his adaptability and creativity.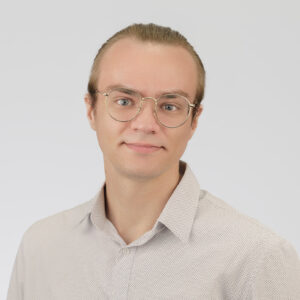 Nick Paventy
Nick thrives in challenging environments that push him to improve his professional knowledge and provide unique solutions for client problems. He is detail-oriented and driven to pursue solutions to complex challenges. As a designer, his responsibilities revolve around drafting, document production, and Revit modeling.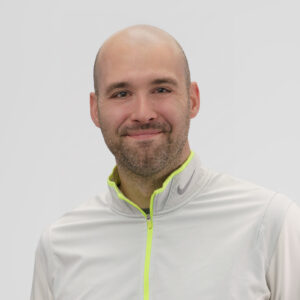 Patrick Fisher
Licensed Architect
Patrick works in our Senior Living Studio where his speed and facility with Revit are assets to his projects. When he's not at LRS, Patrick referees soccer games, hikes the Gorge and Cascades, and enjoys microbrews—though not all at once!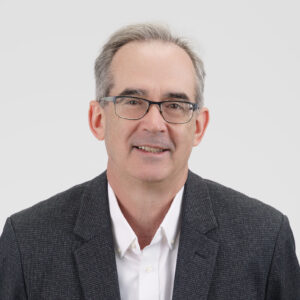 Paul Boundy
Managing Principal
Licensed Architect, NCARB Certified
With more than 25 years of experience, Paul has an intuitive ability to work through the intricacies of programming and planning for public agencies, maintenance and service facilities, and office buildings. His dedication to timelines and budgets make him the perfect leader for the LRS Civic Studio.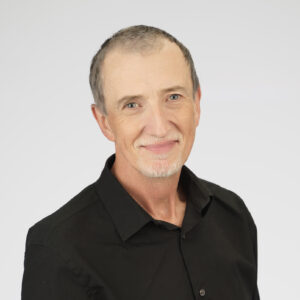 Paul Jeffreys
A British native from York in northeast England, Paul is an Oxford-educated, award-winning designer with an extensive background in multi-phase urban commercial and residential development and adaptive reuse projects. His career spans over two decades of working on various urban and architectural projects in the U.K. and the U.S. As a senior designer, Paul leads a collaborative team who engages with consultant teams, contractors, and clients to create innovative design solutions that exceed expectations. Paul prides himself on his communication skills, insightful design choices, and interpersonal skills that build strong relationships with clients, stakeholders, and team members. His greatest achievement was when he transitioned from an enjoyable and successful architectural career in the U.K. to an equally enjoyable and successful career in the U.S. One of the first projects Paul worked on in the U.S. was a 12-story transitional/previously homeless housing and a clinic project for a non-profit organization. To this day, this remains the most rewarding project! Out of the office, Paul enjoys running, rowing, backpacking, hiking, traveling, and taking on do-it-yourself projects at home.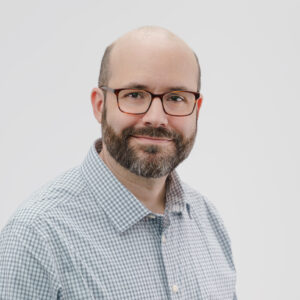 Paul Kurth
Paul is an avid reader and painter and infuses his creativity into his projects. His integrity, humor, and love of teamwork make him an excellent job captain for the Auto Studio.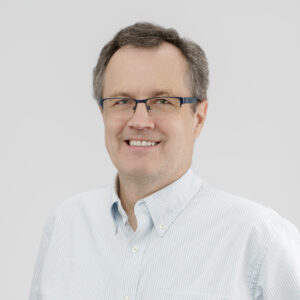 Peter Dixon
Licensed Architect
Peter is a construction manager with a range of project experience. A collaborative teammate, he has an easygoing approach. Outside of the office, Peter enjoys walks in Mt. Tabor and supporting the theatre.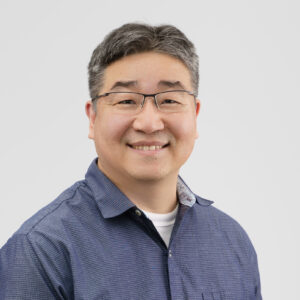 Peter Kim
Peter is passionate about helping others. A project manager in our Interiors Department, Peter enjoys solving space issues and educating clients—his favorite part of his job is hearing from clients and end-users that a space he worked on provided them with a wonderful environment.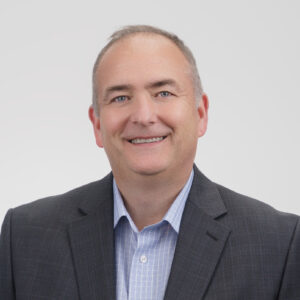 Ray Yancey
Principal
Licensed Architect, NCARB Certified
Ray finds inspiration in traveling and seeking new experiences, which can inform some of the work he does on commercial, religious, and senior living projects. His greatest strength is the ability to balance design considerations with technical requirements throughout the design process.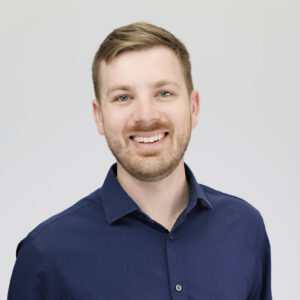 Ryan Craney
Licensed Architect
An architect in the Commercial Workplace studio, Ryan recently completed his Master of Science in Digital and Material Technologies degree from the University of Michigan. He enjoys collaborating with others and is passionate about using his knowledge of emerging technologies in the industry to make good design more accessible to our local communities. Ryan's newest hobby is playing disc golf, but you can also find him on a hiking adventure to support his landscape photography habit, or at home cooking complex dishes.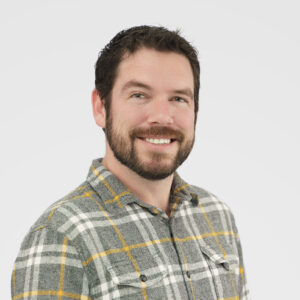 Scott Grady
Scott is our in-house rendering specialist who works on everything from mixed-use high-rises in China to domestic city block developments of retail, housing, and office projects. An expert at breaking down complex scopes of work into individual elements, Scott has mastered a variety of design aesthetics. When he's not behind his computer screen, you can usually find him at Home Depot, or working on a project with the tools he brought home from his last visit.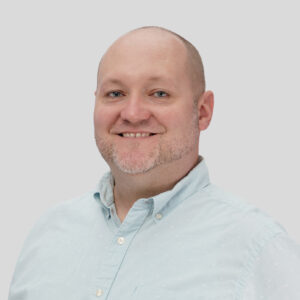 Sean Parmenter
Sean works on documentation and design development for the Senior Living Studio. A Southern California native, Sean plans to explore Portland and its surroundings with his family—and visit local breweries in the process!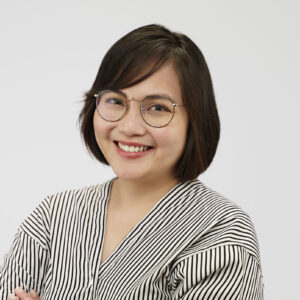 Shane Abuel
An enthusiastic interiors staff member, Shane splits her time working on office interiors and tenant improvement projects. As a kid, she enjoyed decorating and moving stuff around her dollhouse and designing homes on the SIMS computer game, triggering her future career in interior design. Fascinated with how things are built and made – Shane enjoys seeing the project and design constructed and erected in real life and enjoyed by end-users. Outside the office, she spends her free time traveling, exploring new places, photography, and discovering new food. Fun fact – Shane has lived in four different countries – the Philippines, Saudi Arabia, Singapore, and the US!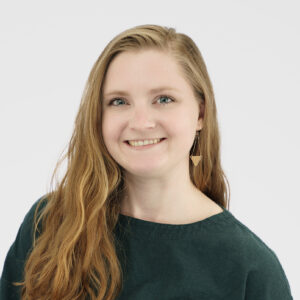 Shannon Hines
Passionate about continuous improvement, Shannon is an adaptable team member who works on project documentation for both the Housing and Civic Studios. Outside of work, you can find her traveling, hiking, and snowboarding, or at home binge-watching TV and movies with her boyfriend and dog, Brooklyn.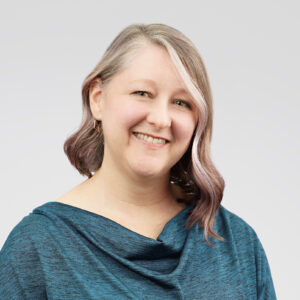 Shannon McDonald
LEED Green Associate
Shannon is a collaborative designer with strengths in solving unique design problems and organizing new projects. A member of our Senior Living Studio, Shannon also enjoys hiking, crafting, and watching movies.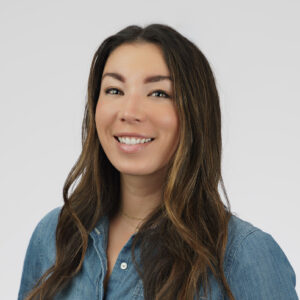 Shirley Bircher
The daughter of an architect, Shirley has followed her father's path of creativity and expression. Her strengths include schematic design, design development, and client interaction. In her free time, you'll find Shirley on the ski slopes and mountain bike trails, or strumming her acoustic guitar and snuggling her dog, Charlie.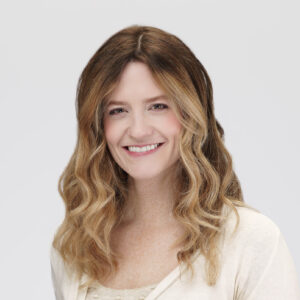 Skye Woodhouse
Licensed Architect
A history buff with a penchant for writing, Skye works in our Civic Studio and is passionate about finding elegant solutions to complicated design challenges.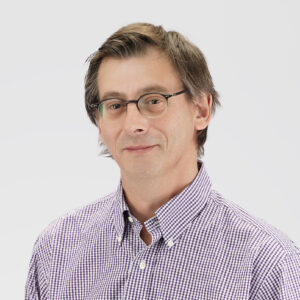 Spencer Deinard
Licensed Architect
Spencer's planning and design expertise are assets to our Multifamily Studio, where he is a project architect.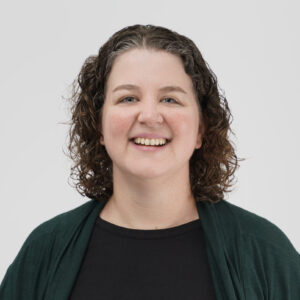 Stacy Bengtson
NCIDQ Certified, LEED Accredited Professional ID+C
From jumping out of planes to exploring new places, Stacy's sense of adventure is endless. An accomplished interior designer, she enjoys the fast-paced environment of workplace and tenant improvement. Her detail-oriented approach and adaptability allow her to easily navigate projects from beginning to end.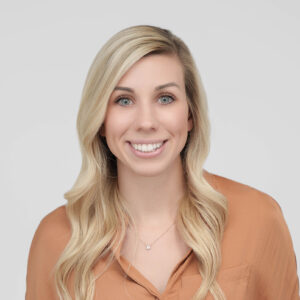 Stephanie McCuaig
A creative and organized marketing team member Stephanie leads social media planning and content strategy. Outside the office, she enjoys home renovation projects and exploring the PNW – running, hiking, and paddleboarding with her fiancé and dog, Nala.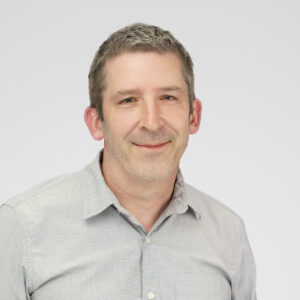 Steve DeMonte
Licensed Architect, LEED Accredited Professional
Steve is an adaptable designer who supports the Senior Living Studio through drawing and CA skills.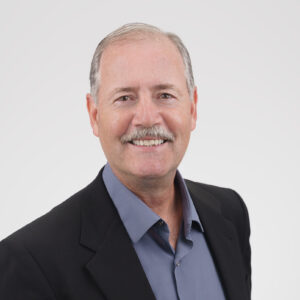 Steve Mileham
Senior Principal
Licensed Architect, NCARB Certified
Steve has always been personable, strategic, and driven—whether delivering a new project or hitting volleys on the tennis court. His friendly presence in the office comes with energy and humor, which has made him a dynamic designer and exceptional leader for over thirty years.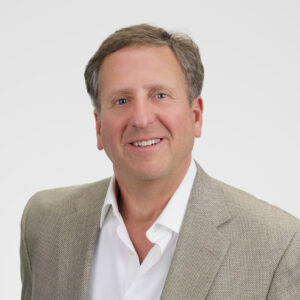 T. Paul Frank
Senior Principal
Licensed Architect, AIA, LEED Accredited Professional
A visionary design leader, Paul guides projects across several studios. His leadership brought international recognition to LRS. His sense of design is always contextually sensitive, timeless, and detailed.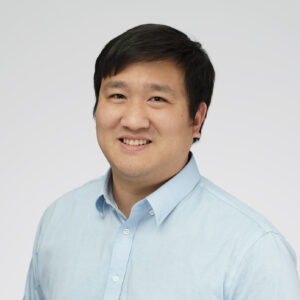 Tim Niou
Licensed Architect
A renaissance man, Tim is a talented photographer, a passionate guitarist, and a sports buff. His adaptability and enthusiasm translate well to his project work, where he takes on a variety of tasks. A member of our Senior Living Studio, Tim excels throughout the design process.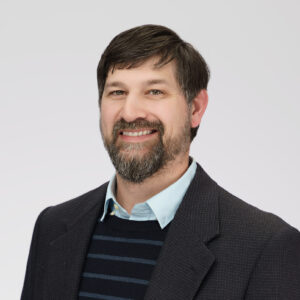 Todd Knudson
Todd is a skilled multitasker in our Office and Multifamily studios.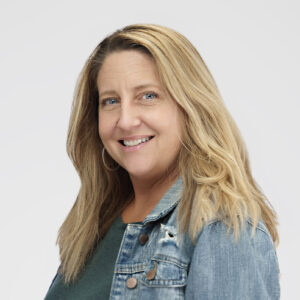 Tracy Bellman
Tracy's vivacious personality and sense of humor go far at LRS. Her get-it-done work ethic and collaborative style are an asset to everyone, but particularly in our Civic Studio, where she ensures deadlines are met and submittals are logged. When she isn't herding cats at LRS, you can find Tracy with her friends and family or jetting off on a tropical vacation.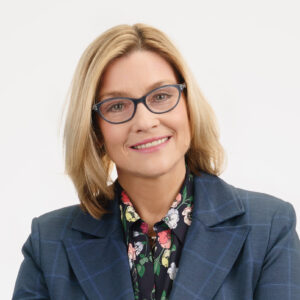 Trish Nixon
President, Managing Principal
Licensed Architect, NCARB Certified, LEED Accredited Professional
Managing Principal and President of LRS Architects, Trish oversees multifamily and affordable housing projects. She is passionate about sustainability and is the founding principal of the LRS Social Responsibility Committee, which works to create a more diverse and inclusive industry. When she's not leading committees or helping the community, Trish enjoys spending time with her three dogs and planning her next national park trip.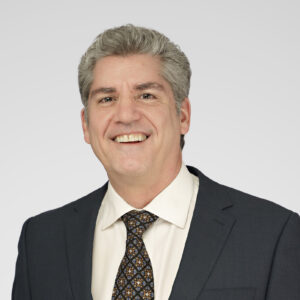 Wayne Goeas
Licensed Architect, LEED Accredited Professional BD+C
Wayne is a project architect and project manager in our Civic Studio. He enjoys working through design solutions with clients, coordinating with sub-consultants, and managing design teams.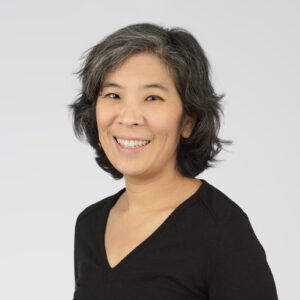 Yvonne Ng
Yvonne is a versatile interior designer who draws on her background in both architecture and interiors to advocate for a holistic approach to design. Yvonne believes that buildings become better places when they are designed from inside out and outside in, and she gives a deep consideration to how each detail interacts harmoniously with the whole. An excellent problem-solver, she thoroughly enjoys generating unique design solutions, drawing and working out a good design detail, and exploring how materials interact, transition, and align with one another. Outside of work and raising her two young children, Yvonne loves drawing, watercolor painting, and spending time in nature.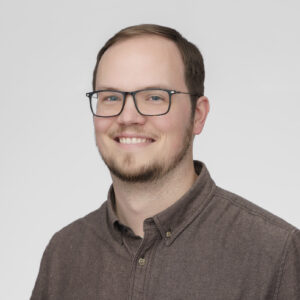 Zachary Freund
Licensed Architect
Zach supports our commercial office and adaptive reuse work. When he is not behind his desk at LRS, he enjoys time with family in Portland or Denver.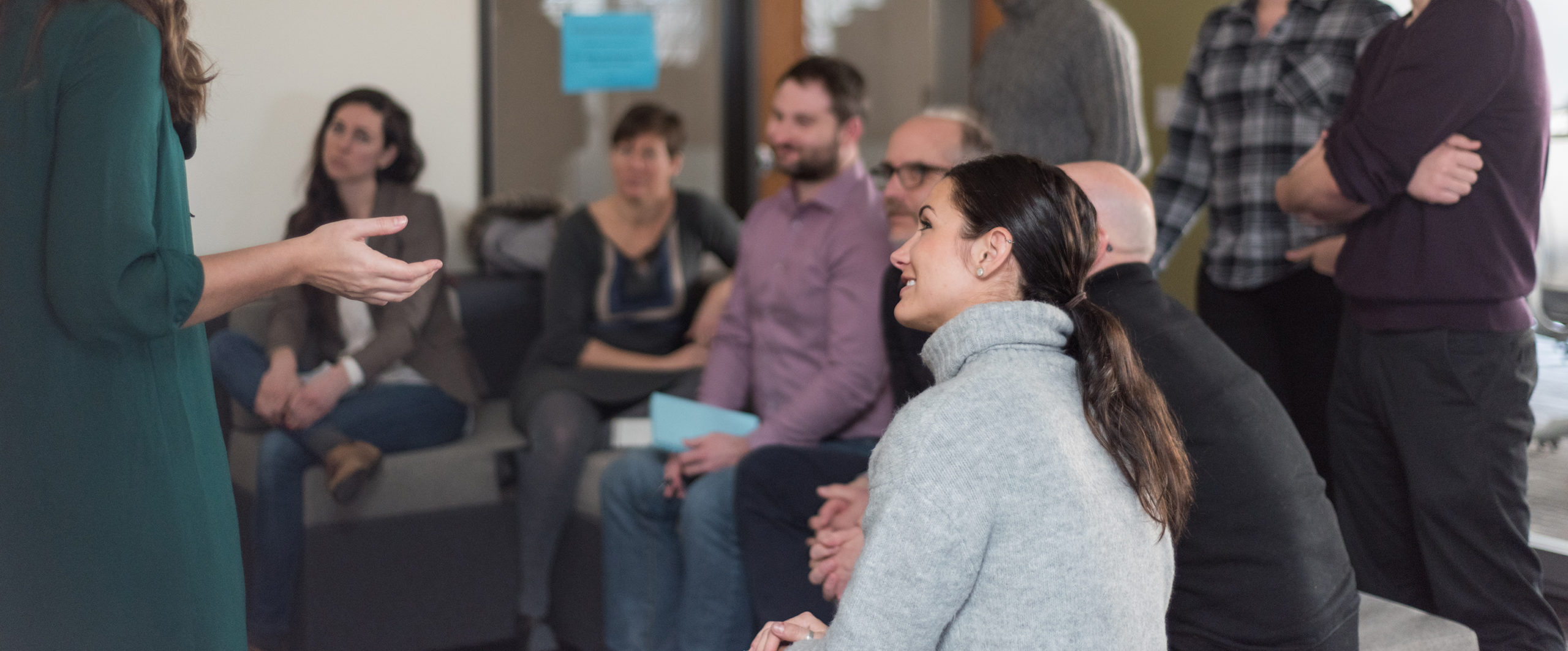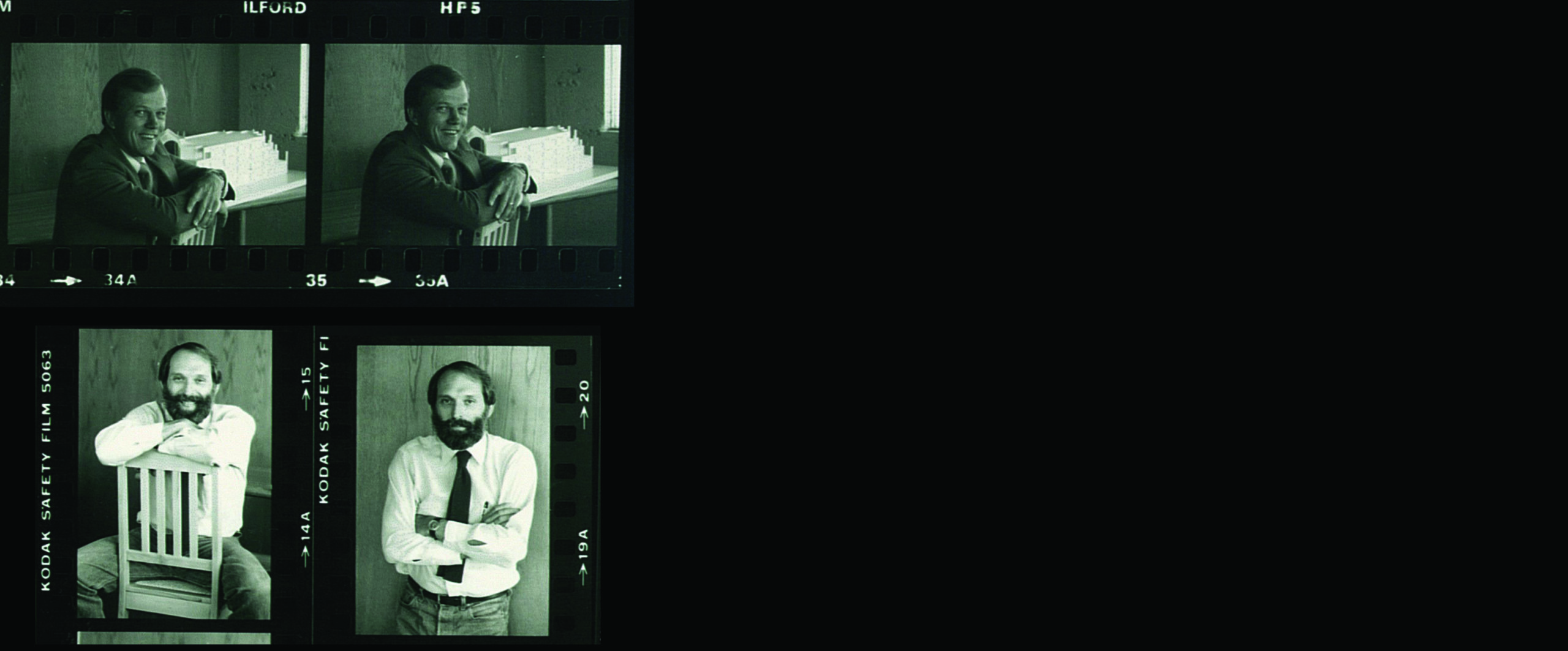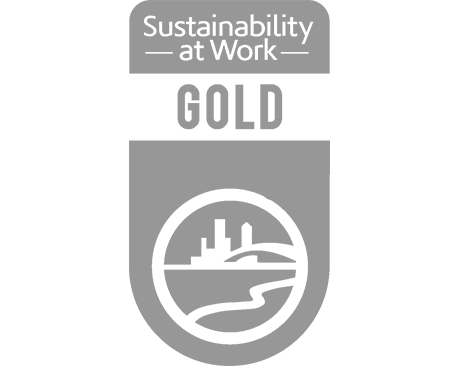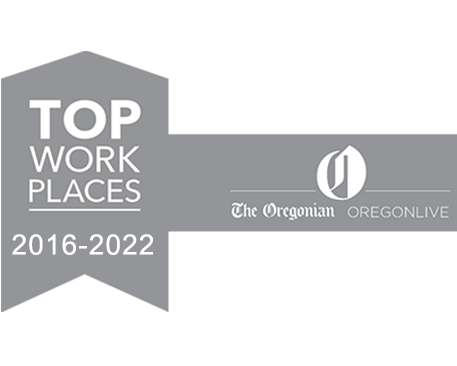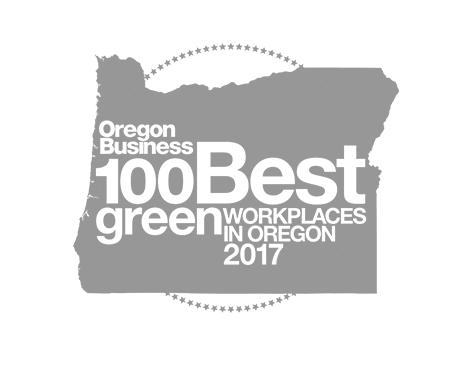 ---
We're a unique bunch. See just how we stand out.
We're high above industry average, but architecture is an infamously homogenous industry. At LRS we value diversity, strive for equity, and celebrate inclusion.
Female
This is a testament to the wonderful crew we've cultivated! We're all in it for the long haul.
5+ years
Our projects are all over the country and our staff travels all over the world. Some of the great places they've been: Reykjavik, Beijing, London, and Madrid.
Travelers
We're headquartered in the Pacific Northwest, so it's no surprise that our folks love exploring the mountains, beaches, deserts, and craters the area has to offer.
Outdoorsy