Services
SD - CA
Interior design
Space planning
The Public Works and Operations Facility in Hillsboro, Oregon sits on a 16-acre site with 4-acres allotted for future development. The city needed to expand its operations to accommodate growth, but they also wanted the building to become a gateway for the north industrial area.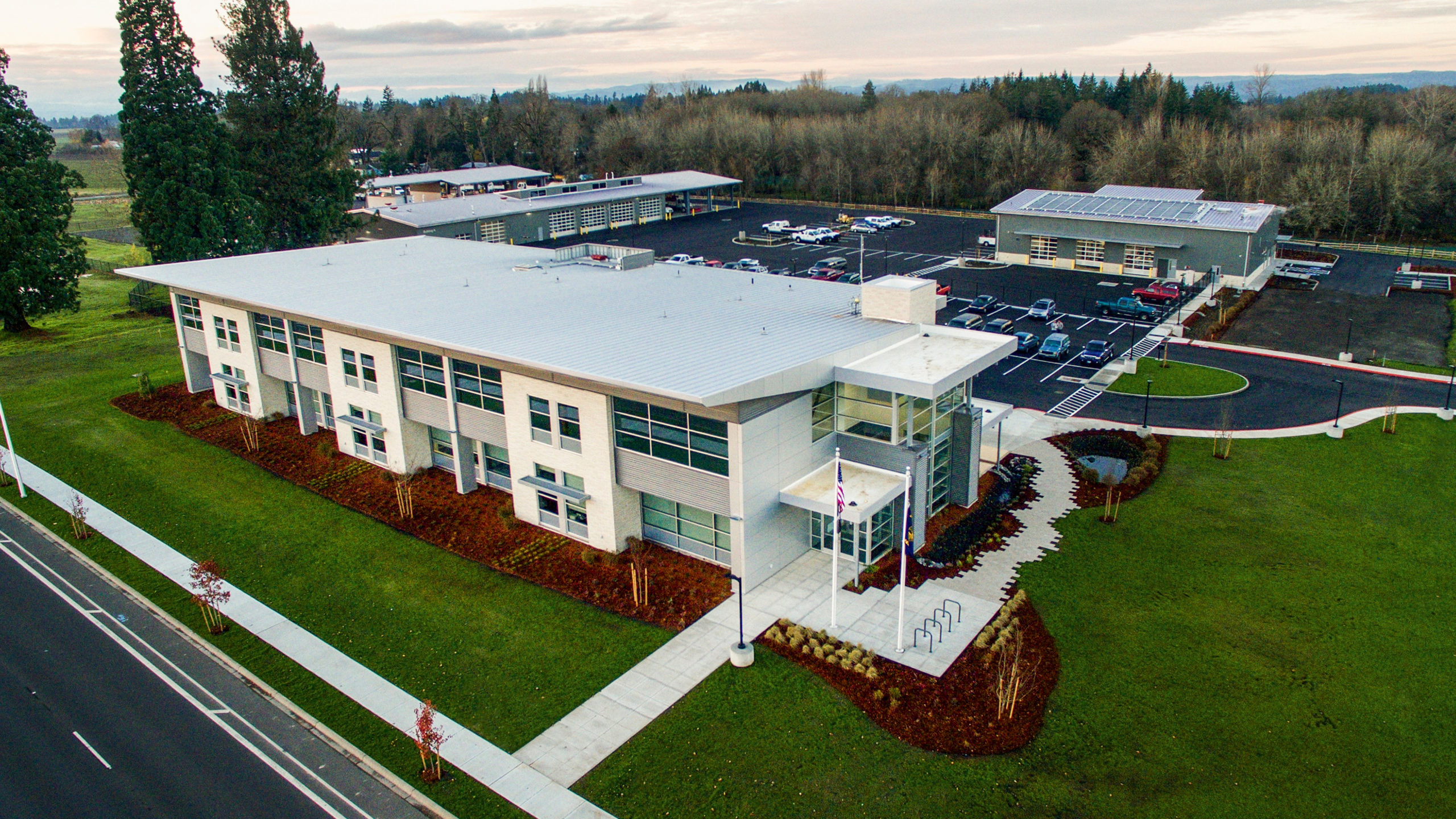 Like most public works projects, the main objective of the Hillsboro project was to maximize usable space on a strict budget. The LRS design team responded to the challenge by creating a sustainably designed, durable, and flexible building that also reflected the aesthetic priorities of the community. The project team followed a detailed LEED checklist developed during schematic design.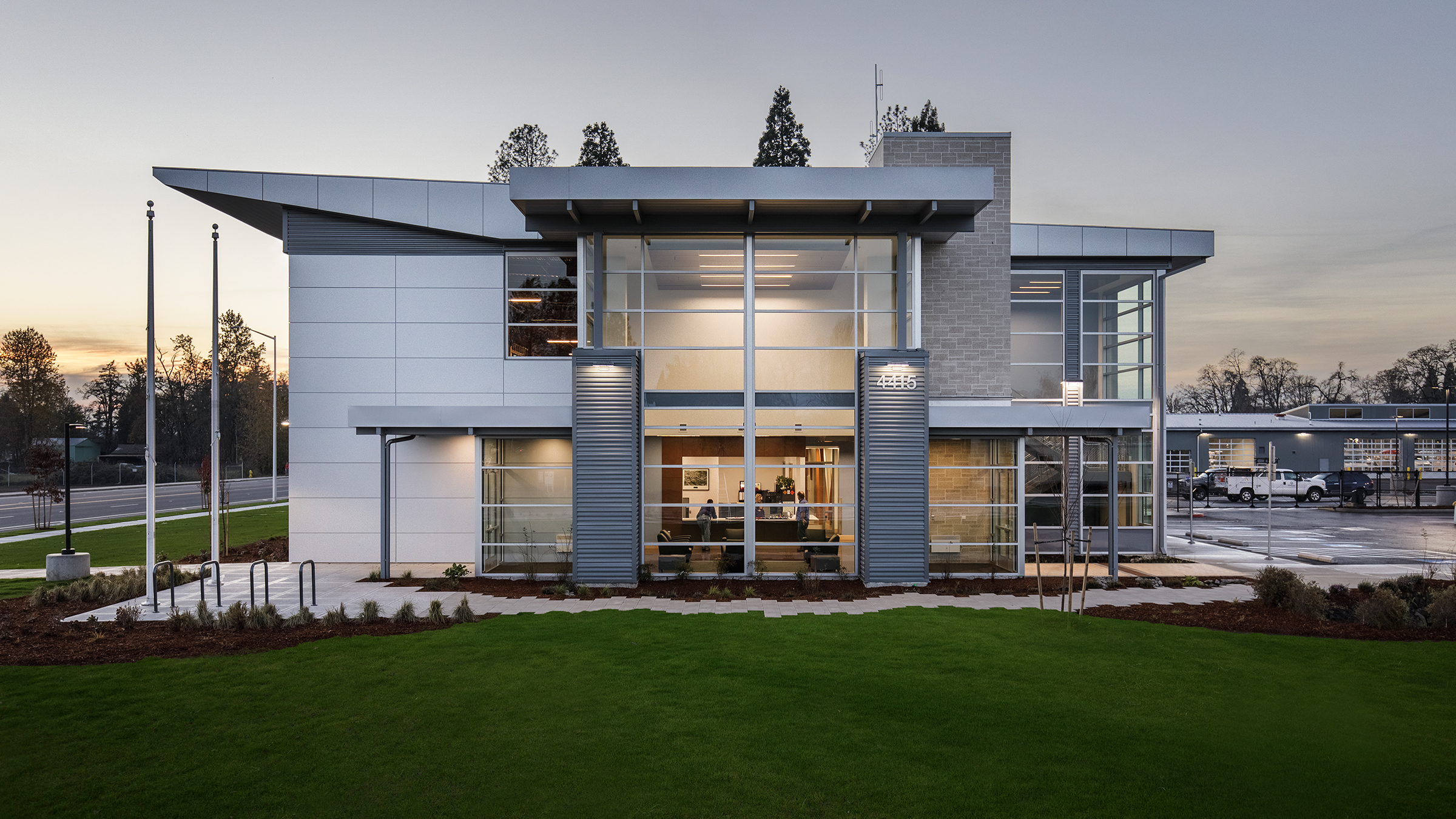 In addition to the typical design strategies of daylighting, energy management, and on-site storm water management, several new design features were implemented on the site. Covered materials storage provides longevity. Long vehicle storage spaces accommodate various sizes of equipment.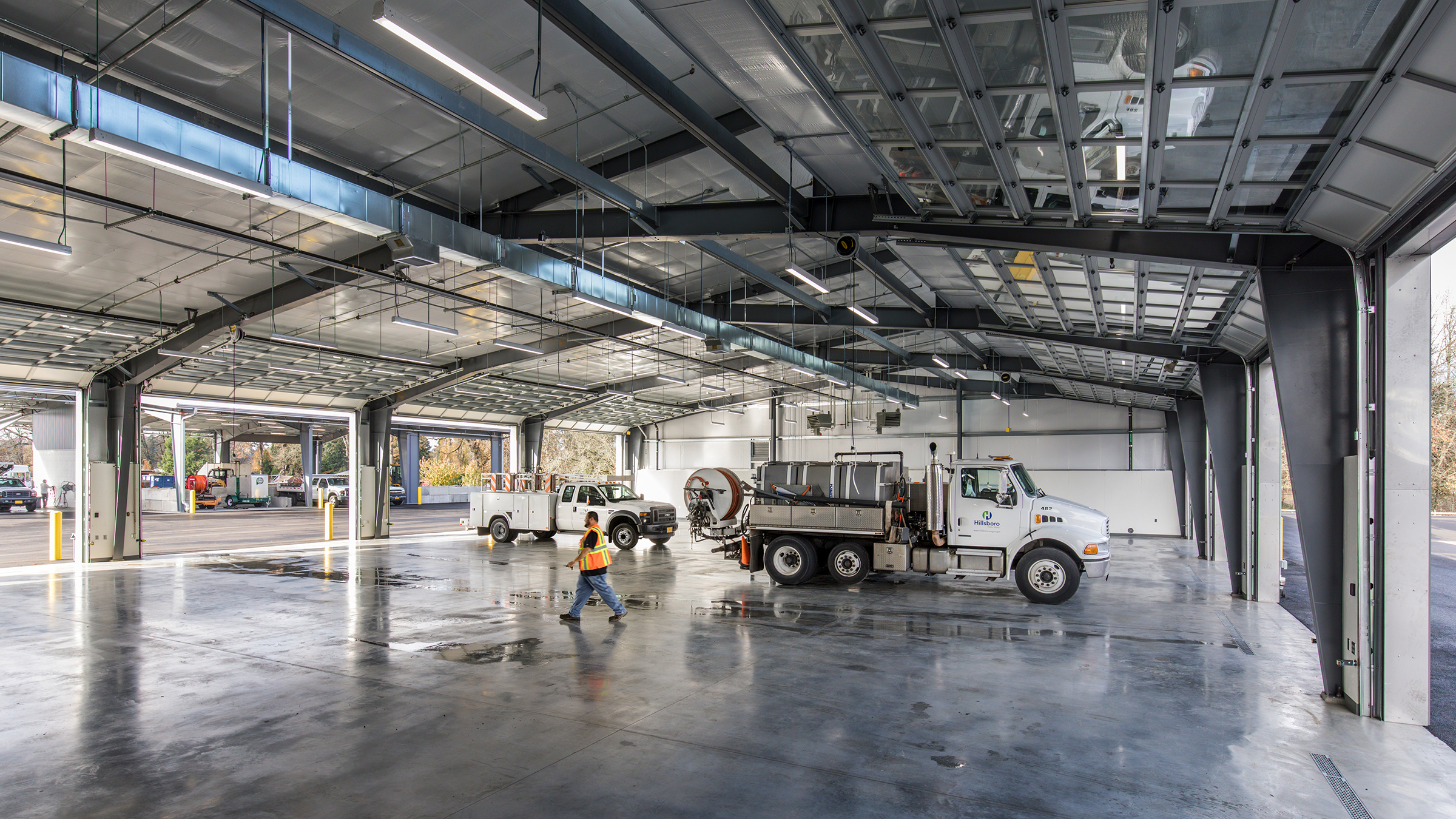 Adjacent to the Hillsboro airport, the winged roof of the Hillsboro facility mimics the wings of a plane. The building's modernist form incorporates glass to allow ample daylighting for workers, and is complemented by a double-volume lobby.
The new campus, designed to accommodate future growth of a bourgeoning city, provides an epicenter for managing Hillsboro's infrastructure.