Services
SD – CA
Interior Design
Space Planning
The Public Works Operations Facility of Lake Oswego was designed to replace a 50-year-old facility that could no longer support the needs of the community. Tasked with maximizing space and durability, the deign team created a facility that exceeds expectations of flexibility, safety, and resilience.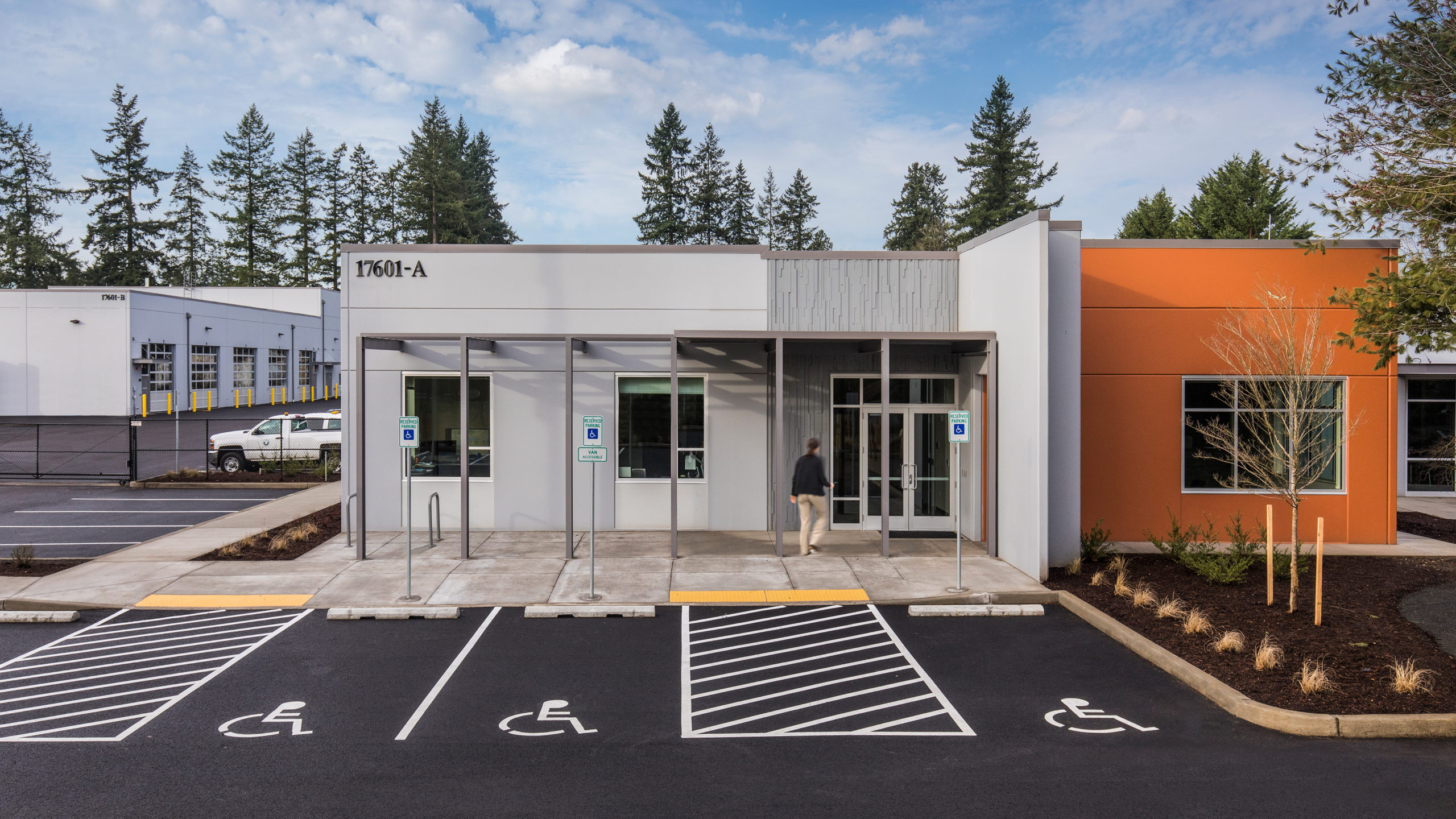 Following the provided master plan, the design team began planning the project on the same site as the previous facility. The project was phased, allowing the old building to remain operational. Two new concrete tilt-up buildings, a vehicle storage building, and a decant facility were added to the site.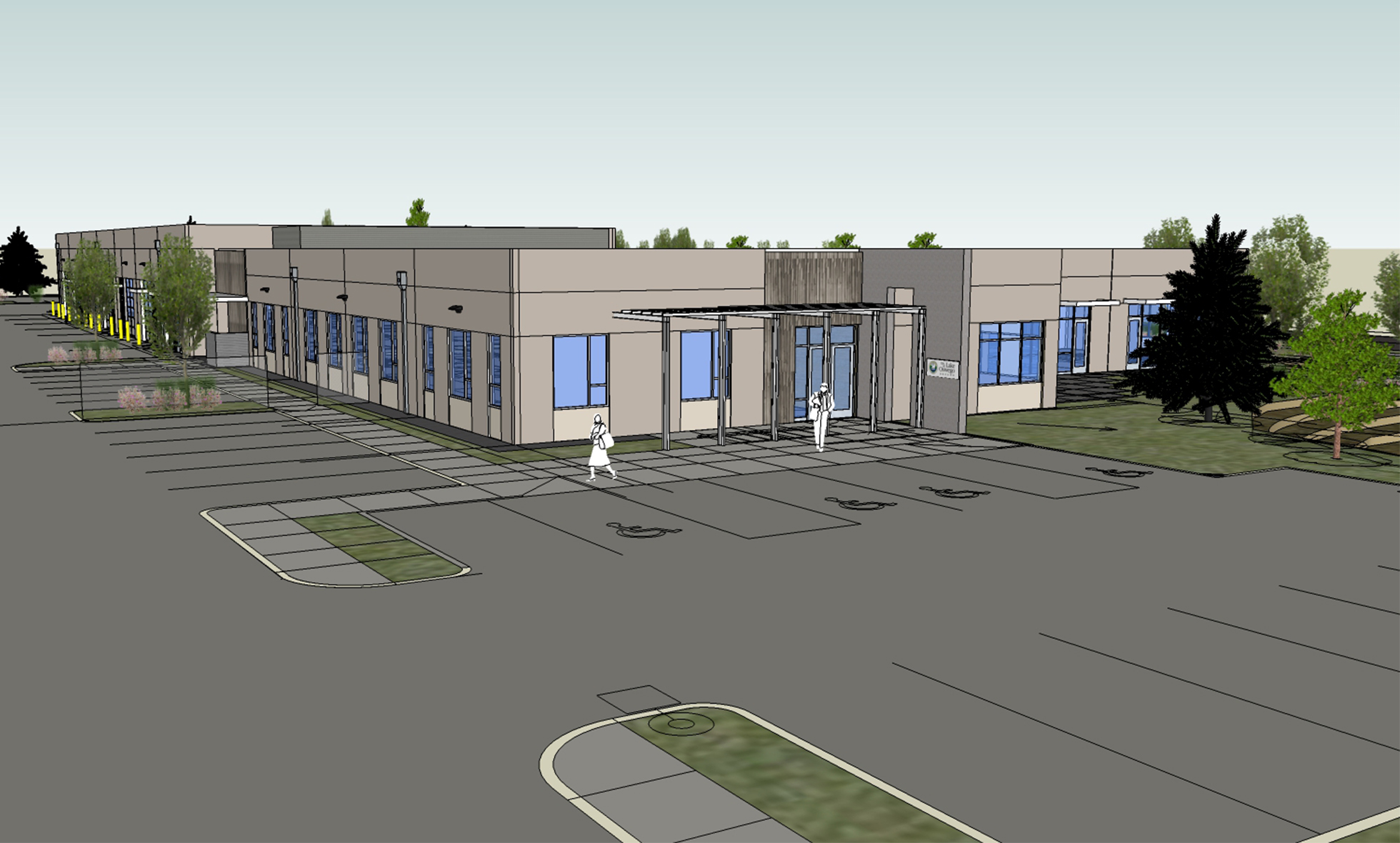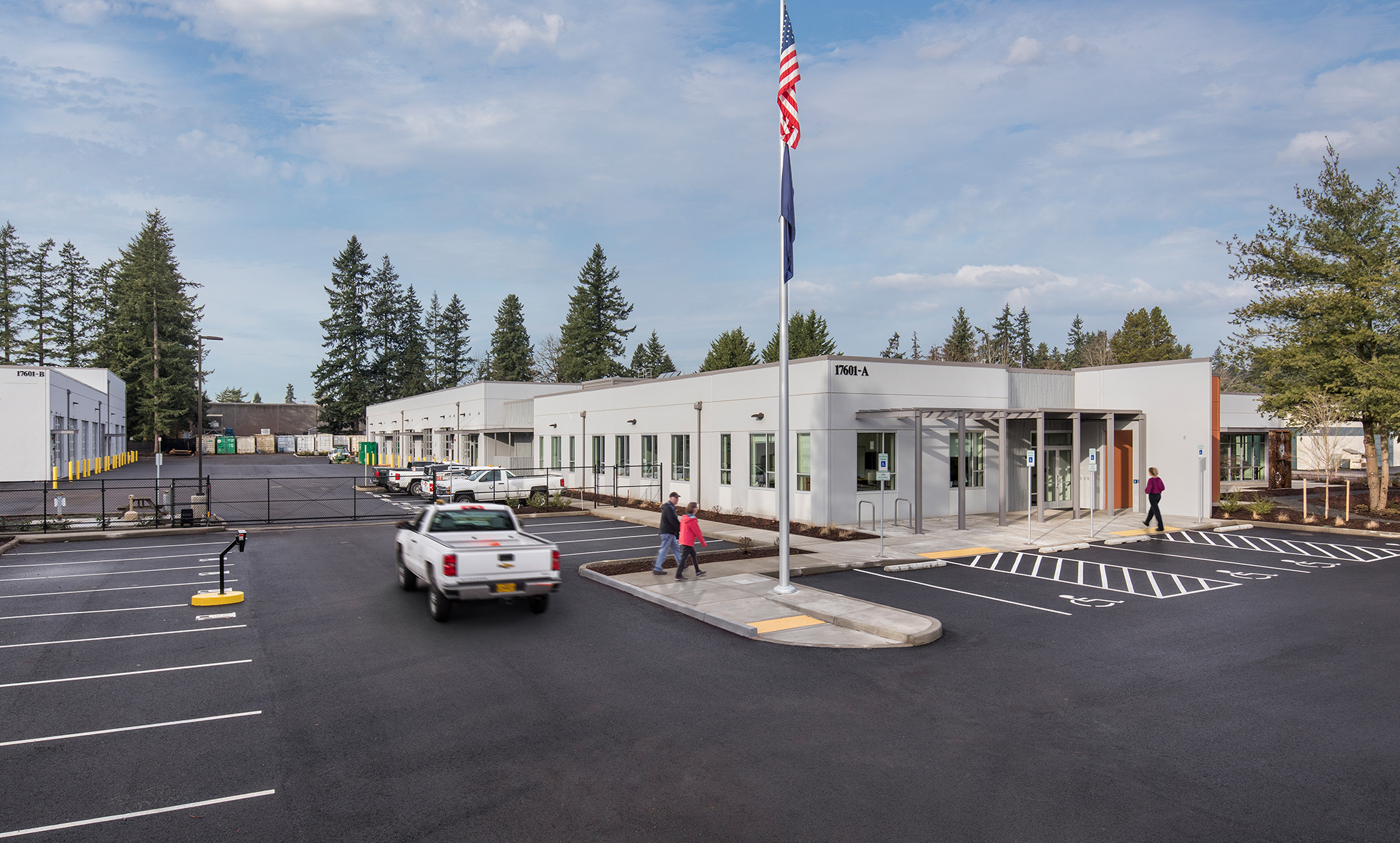 The design for public works facilities is primarily centered on the effectiveness of end-users and maintenance of material. In particular, circulation patterns and the evolution of use were crucial. Keeping these factors in mind, the design team created large, open spaces that allowed maximum flexibility. Concrete floors provide durability while water resistant material and carpets were placed in working areas. Extra heat and ventilation was channeled into the drip room.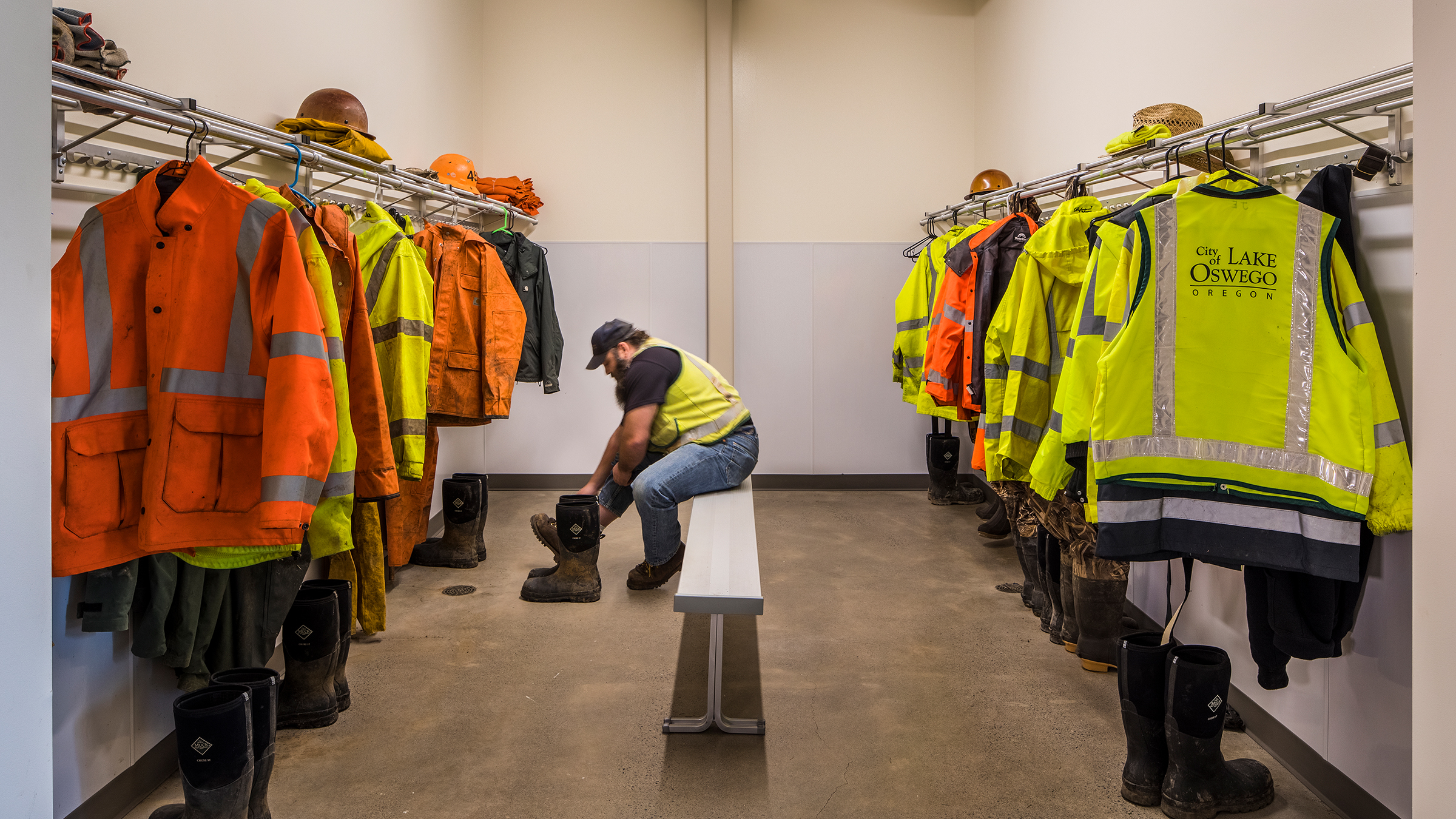 To create a greater connection to the community it serves, the public works facility also includes local artwork installations around the site.