Gresham, Oregon
Multnomah County East County Courthouse
Features
LEED® Gold certified
Rainwater harvesting
Eco-roof
Radiant heat floor
Practically, The Multnomah County East County Courthouse was designed to replace an inefficient existing courthouse. But the design concept grew beyond efficiencies and practicalities to express the strength of a community, the dignity of a courthouse, and the transparency of the justice system.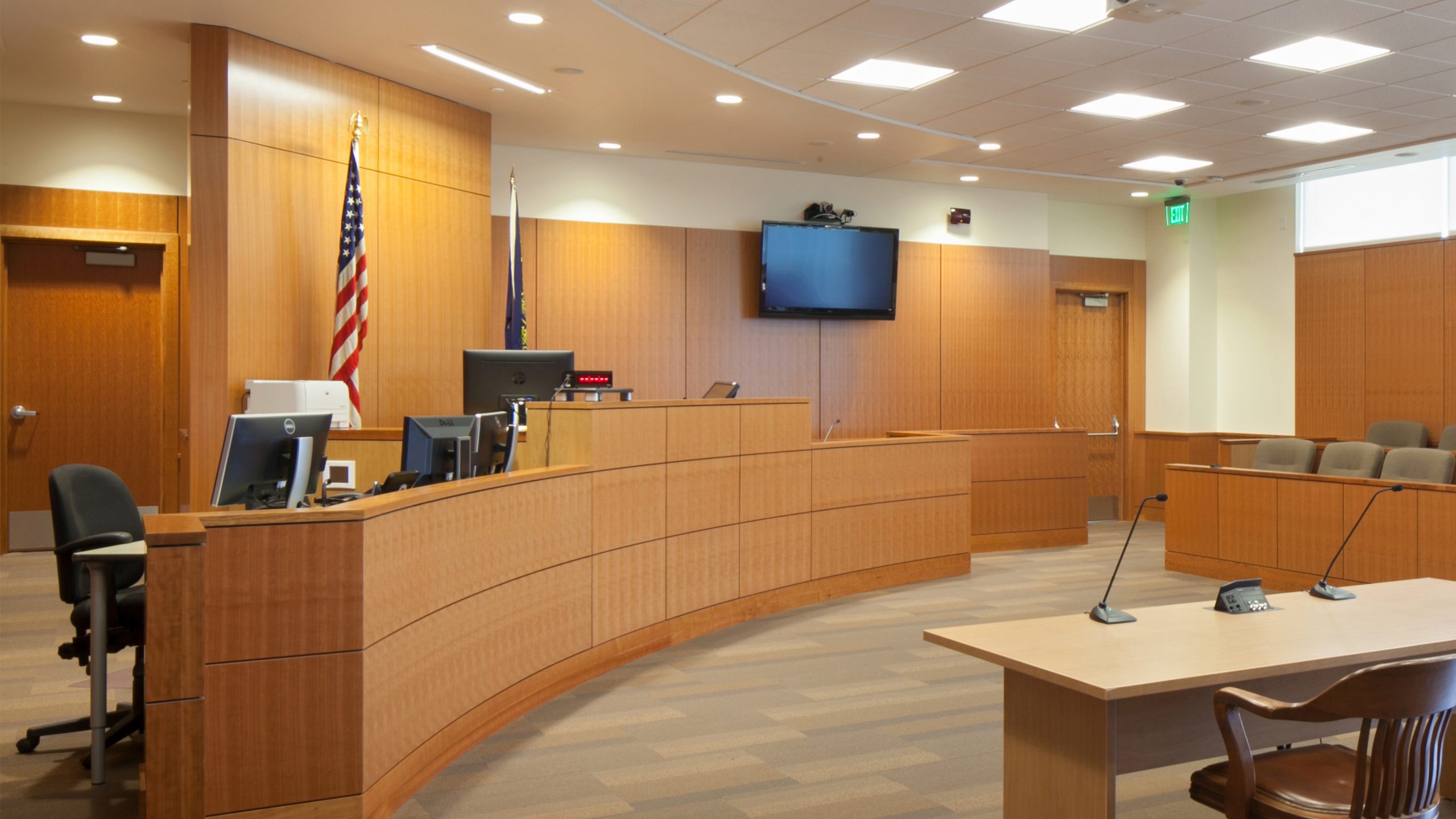 The complex houses two courtrooms, judges' chambers, jury facilities, security check-ins, attorney offices, and more, but the design of the courthouse centers on transparency and ease of movement. The covered entrance has a heated floorplate to melt ice and ample room for queuing. The high-volume courtroom—primarily used for minor traffic violations and civic disputes—is located on the ground floor, while the two additional courtrooms were placed upstairs.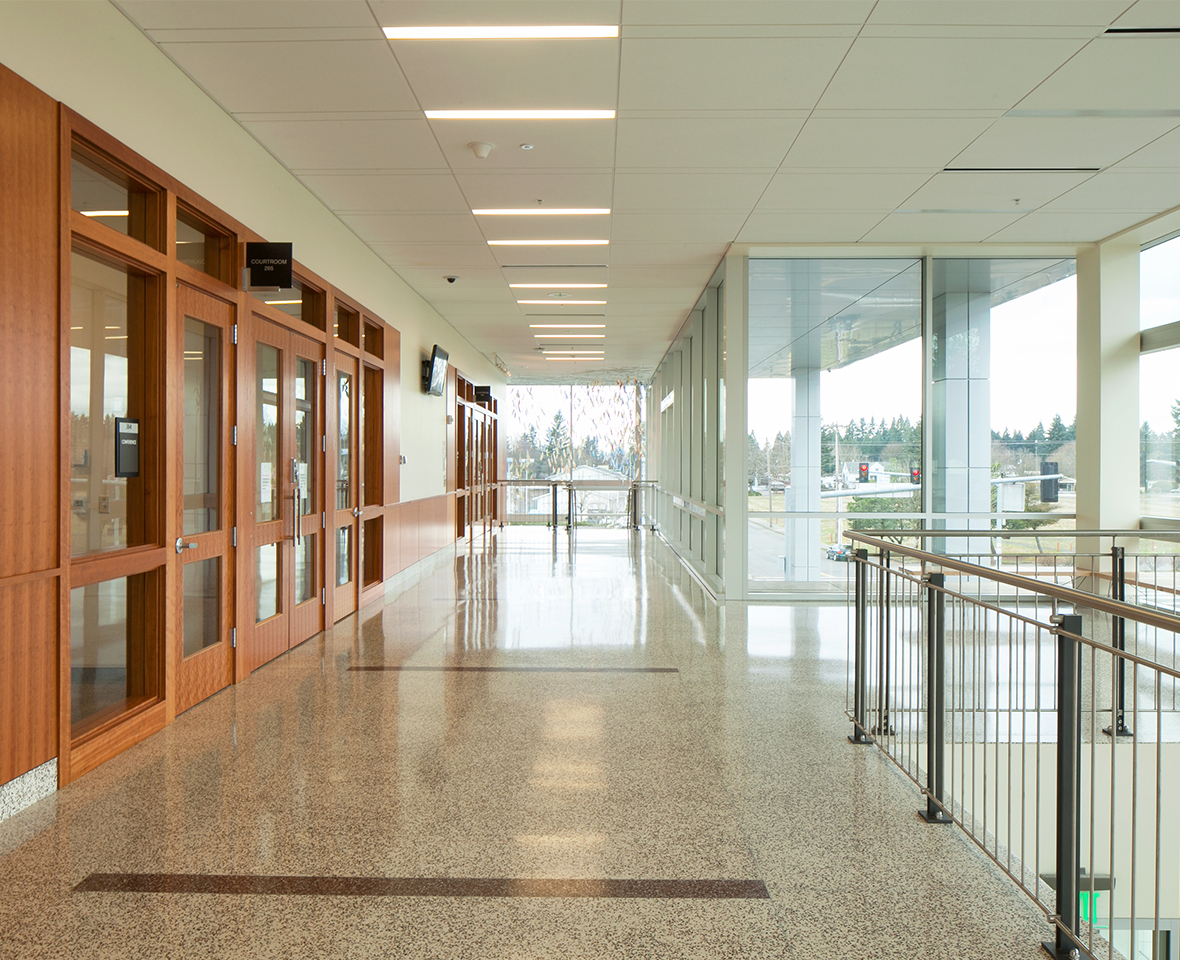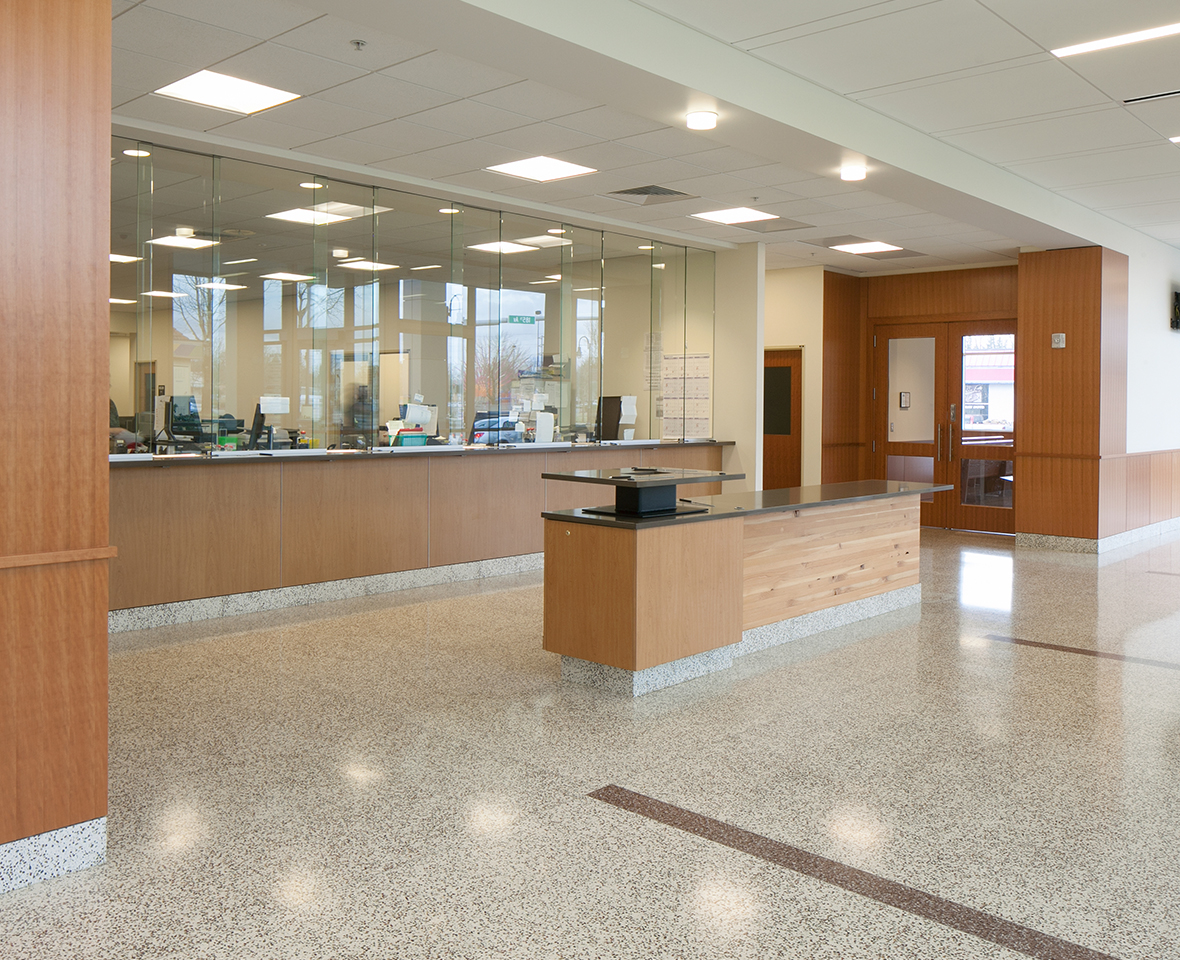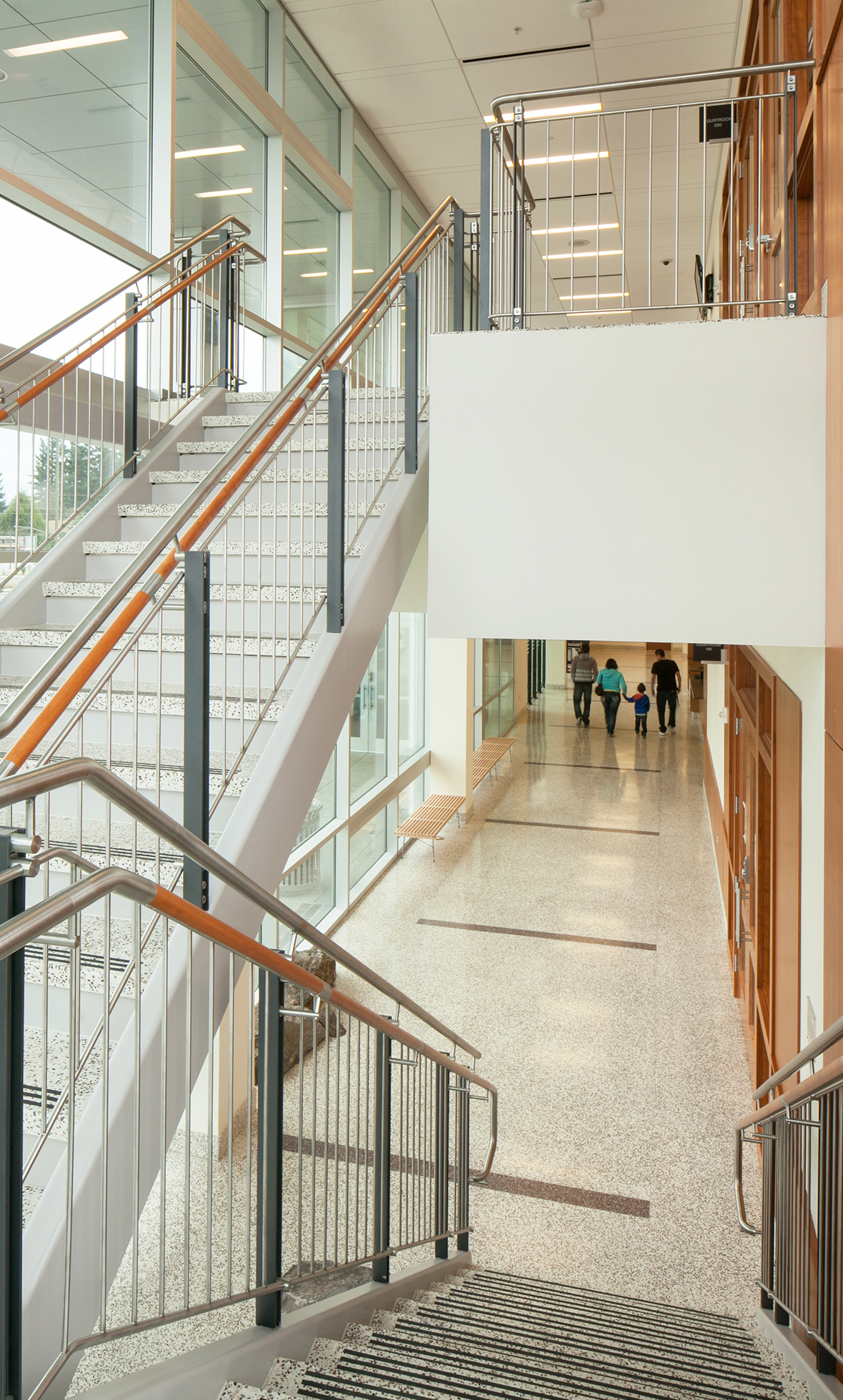 The façade is composed of brick to complement other county buildings, stone to emphasize the importance of the building, and bullet-resistant glass to express transparency and security. The Regional Arts Council provided artwork for the exterior and interior, integrating a wide range of art styles to reflect the diversity of artistic disciplines and points of view within the region.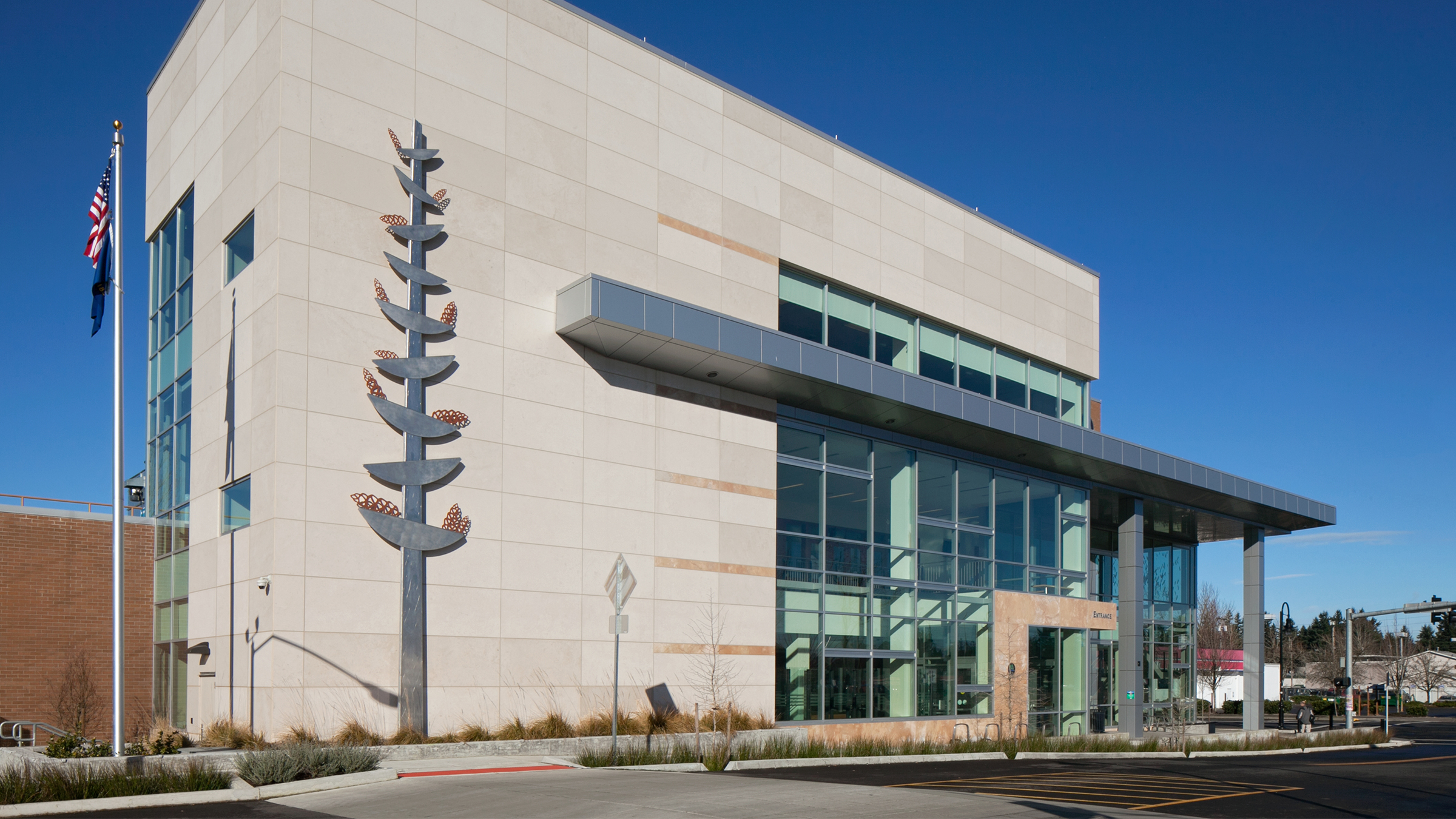 A last-minute change of program required a 4,000-square-foot addition to the basement. The design team needed to accommodate a newly relocated data center, which also meant revising the heating and cooling systems. The building is primarily cooled through treated well-water, a more sustainable cooling system. All the pump and treatment equipment was located in the project's basement. An air conditioner was added to the building to compensate for the data center's heat output, and it can be easily moved to the roof should the building expand in the future.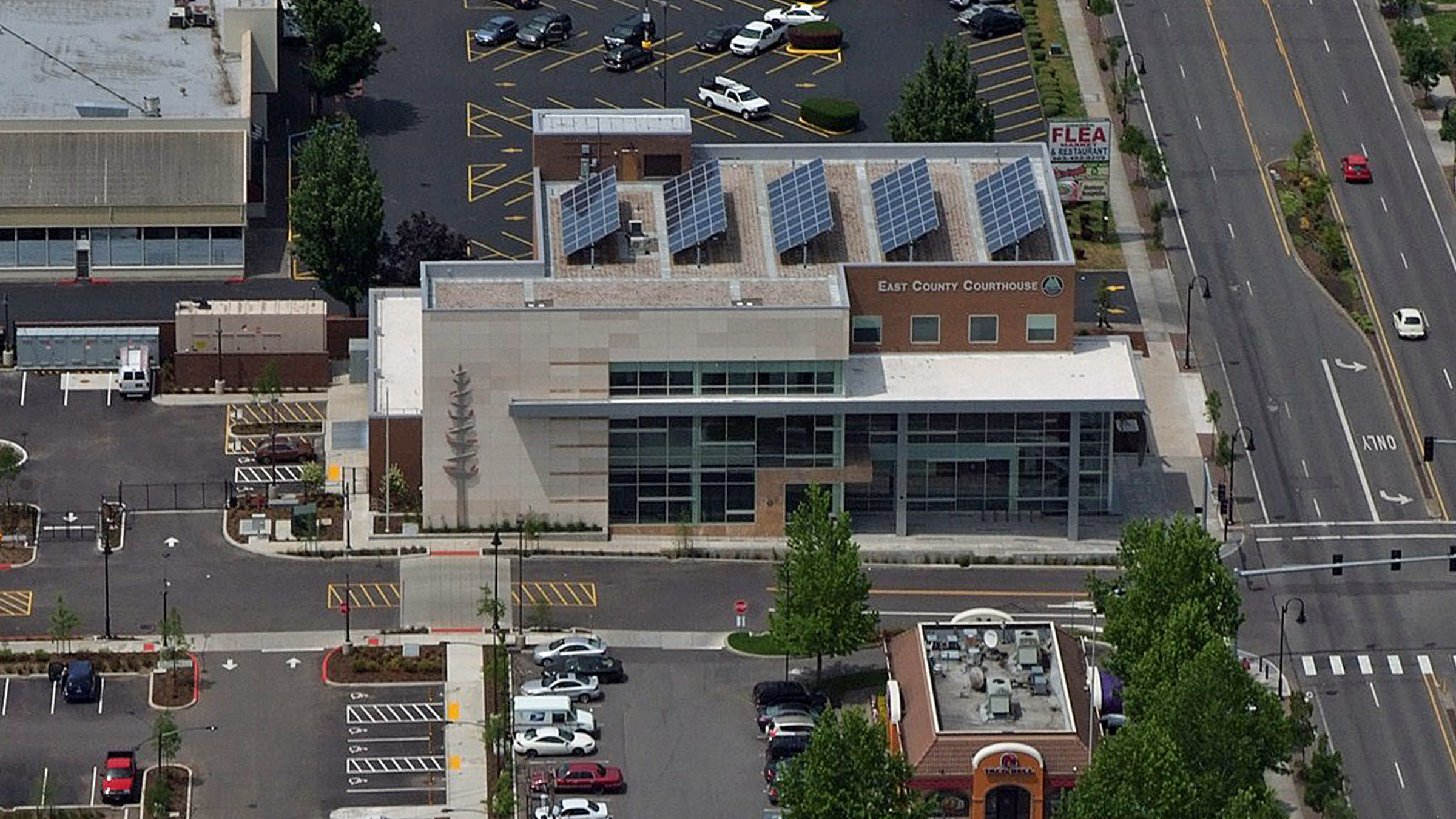 Sustainability was a driving factor for the design from the outset of the project. The building incorporates a variety of sustainable design features, including eco-roof and photovoltaics, open loop ground source heat pump, and long-life induction lamping at the exterior light fixtures. As a result of these sustainable design decisions, the courthouse achieved LEED® Gold certification and meets the Architecture 2030 energy challenge.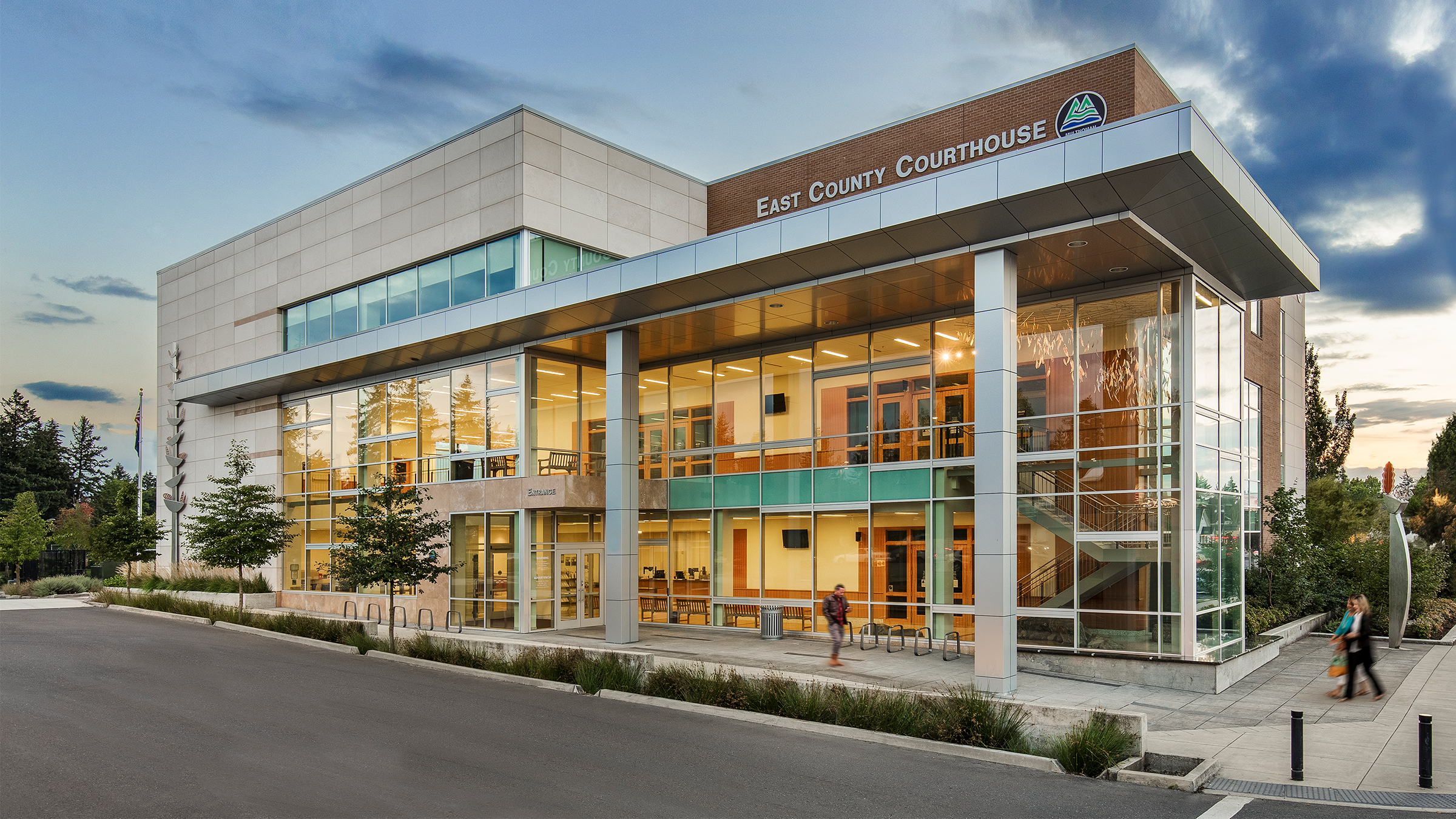 2013 Hammurabi Award – Masonry and Ceramic Tile Institute of Oregon, Award of Merit for Design and Use of Masonry