Newport, Oregon
Northwest Public Utility Company Newport
Features
Seismic Category IV Resilience
Continuing partnership with a Northwest public utility company for Western Oregon and Southwest Washington, the LRS team was brought on to design buildings that would support their highly-technical and critical functions. LRS designed the Newport, Oregon control building to help safely provide reliable service for the next 25 years.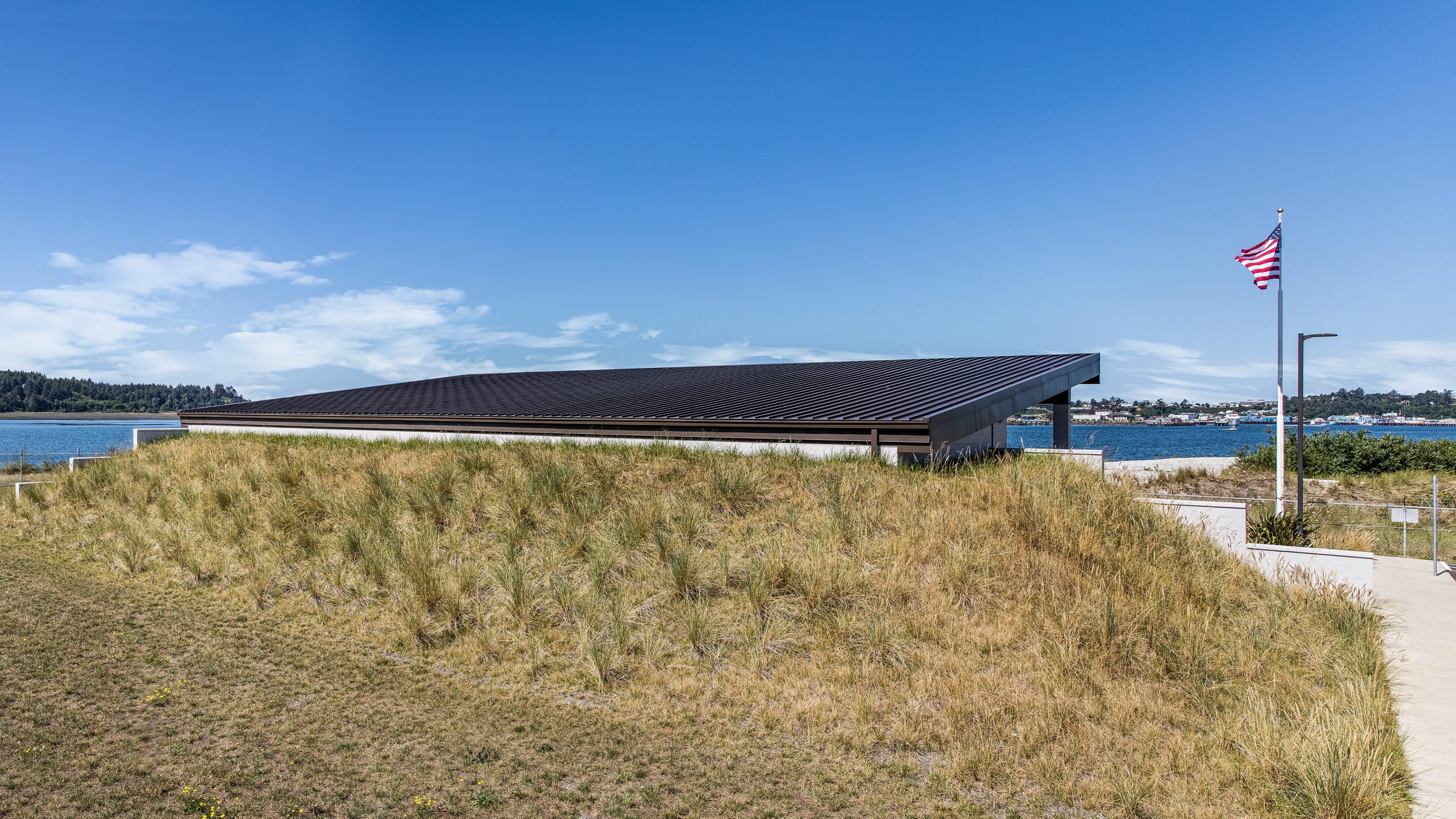 The new building is a blast-resistant, purpose-built control room for operators to manage the plant. Located along the Oregon coast, the team had many internal and external considerations before designing the space. Marine-grade exterior finishes were selected for their low-maintenance performance in coastal regions.
Situated on a portion of the property where liquefaction is a concern, the new single-story building includes fully grouted CMU exterior walls and a 12" concrete lid. Ground improvements mitigate potential liquefaction induced displacement and floor to ceiling hurricane windows both provide daylighting and enhance blast resistance.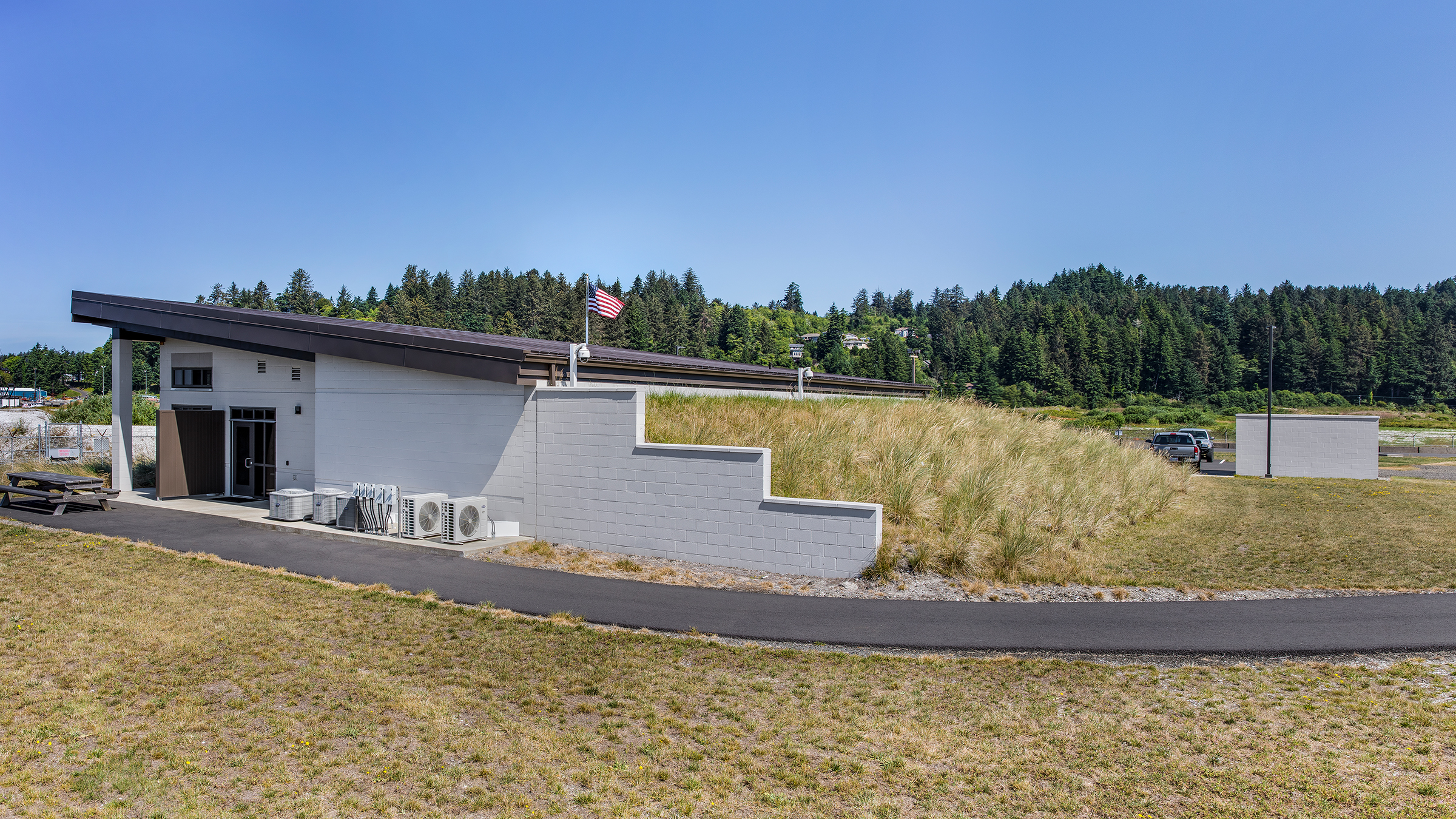 The design team worked closely with a third-party blast consultant to create the safest building possible for employees. The bunker-like structure protects occupants during control testing and blasts, and blast-resistant glass met the stringent criteria required of the project.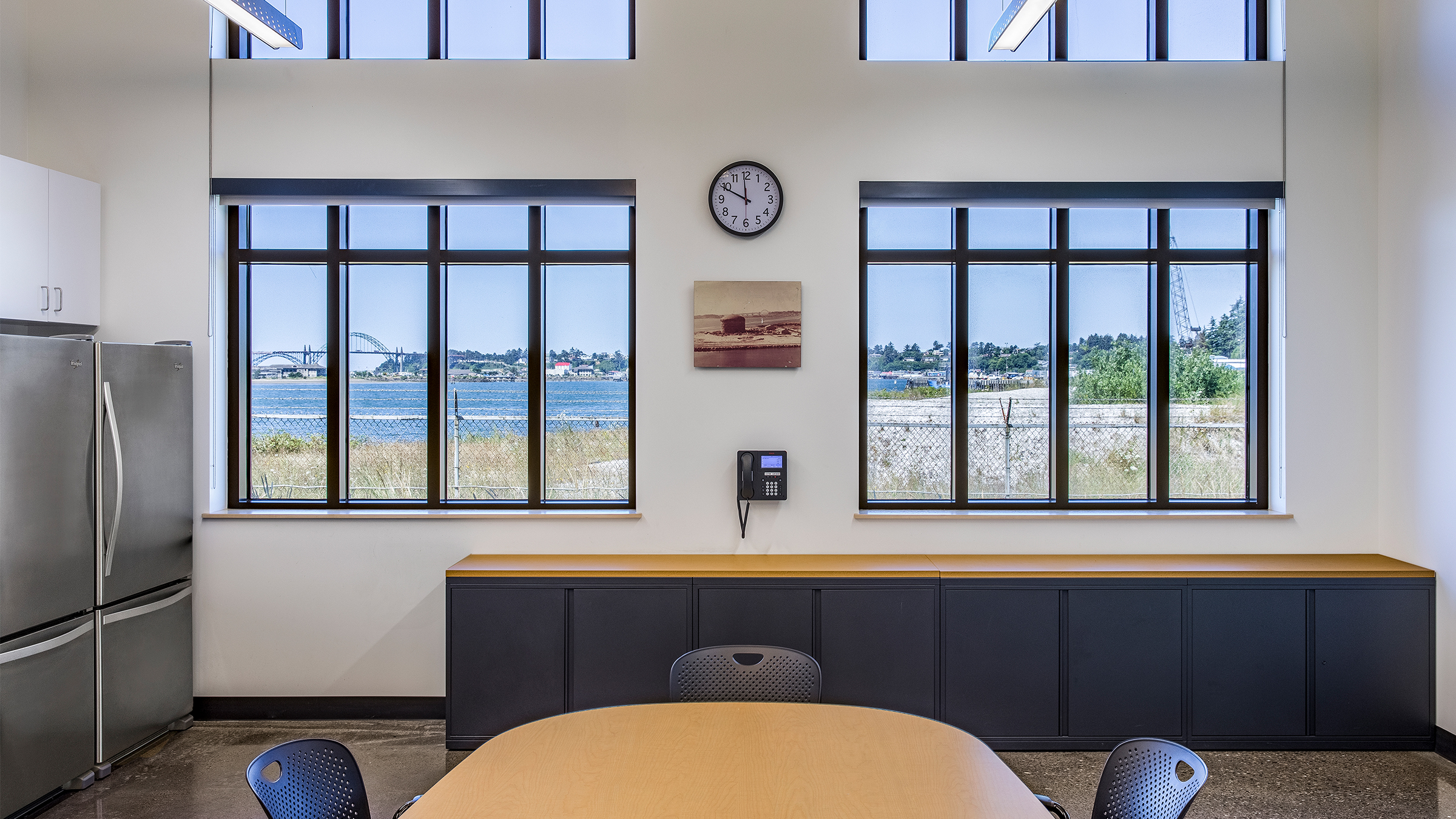 Though it is a building designed for function first, people still occupy the space. The design team prioritized employee wellness by creating a clean, supportive space for staff. Floors are composed of polished concrete and blast-resistant windows line the eastern exposure, bringing in natural light.