Portland, Oregon
Northwest Public Utility Company Portland
Features
Seismic Category IV Resilience
Currently working to upgrade the Portland site for a Northwest public utility company, the team is replacing the existing Resource Center. This includes a complete demolition of the existing office space, seismic retrofit to risk category IV, new two-story storage building designed to category II, and centralized storm water facility.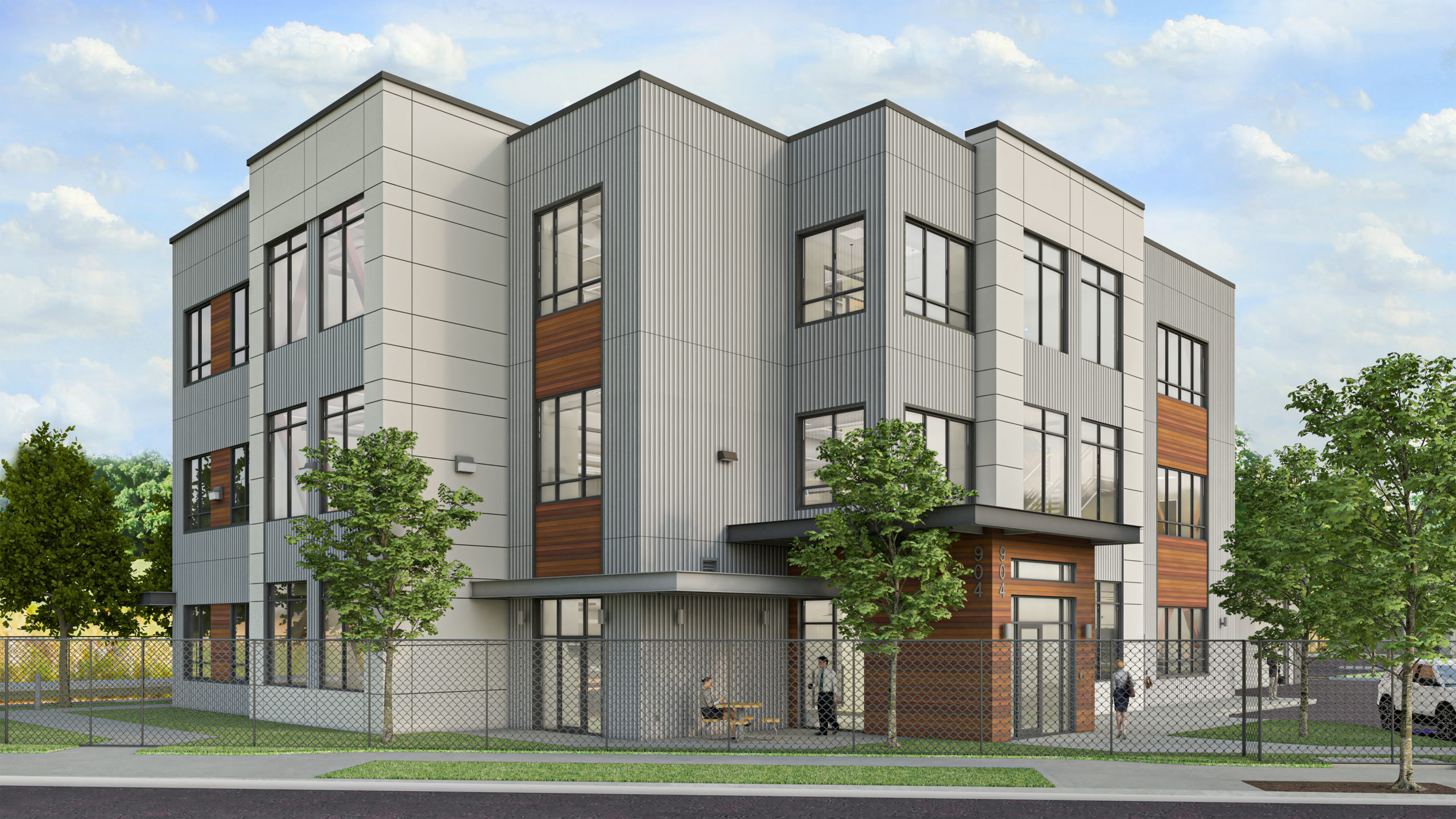 With the demolition of the previous two-story building, the now three-story building was subject to additional code requirements. This meant certain fire-rated materials needed to be used. In addition, the driveways off 9th Avenue required adjustments with traffic engineers before approval. Located next to railroad tracks and the Light Rail line, noise was a concern.
The team worked with an acoustical engineer, making the façade toward the train tracks more acoustically robust. To deter vandalism, select exterior materials and finishes were chosen.
Drawing inspiration from the surrounding neighborhood, the design team chose an industrial aesthetic. Aluminum longboard warms up the exterior façades, and the wood tones are worked into the interior space. Structural cross bracing highlights the long bay windows, which were selected to provide natural light for employees. A thermoplastic polyolefin roof with skylights provides additional lighting into the office space.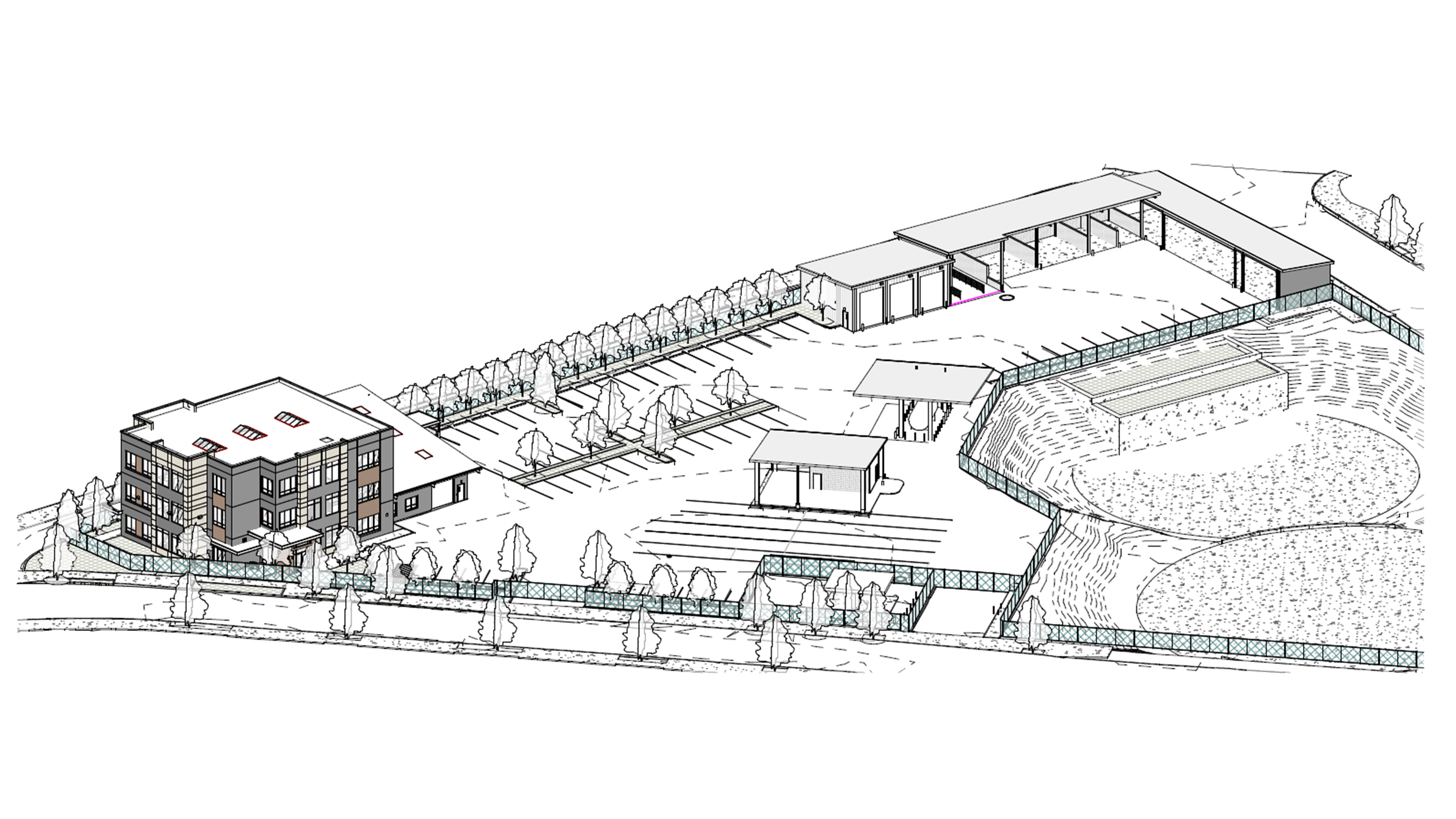 Site circulation and reconfiguration of parking are other upgrades for the Portland site. The new design also includes the addition of compressed natural gas slow fill stations, a fueling tank and canopy, and covered pipe storage metal sheds.