Hillsboro, Oregon
Wingspan Event & Conference Center
A project 20 years in the making, the Wingspan County Event & Conference Center is the culmination of extensive master planning and community building. Rooted deep in heritage and history, the design of the building draws inspiration from a combination of contextual forces intrinsic to the site.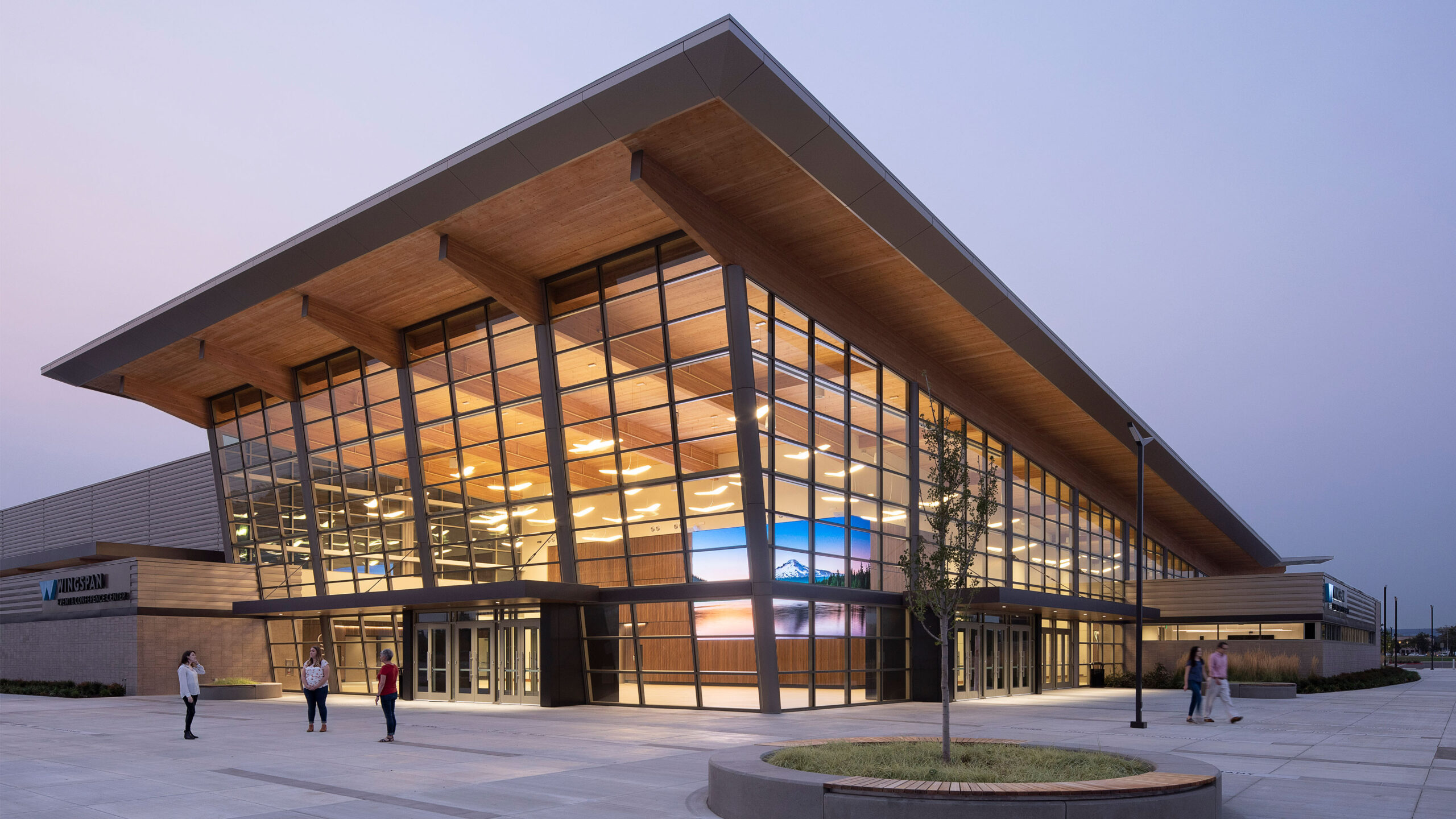 LRS partnered with Washington County to create and update the master plan for the County fairgrounds. A new Event Center was identified as the primary need in the master plan for the community, to address a wide range of civic demands while also providing a reasonable revenue source for the county.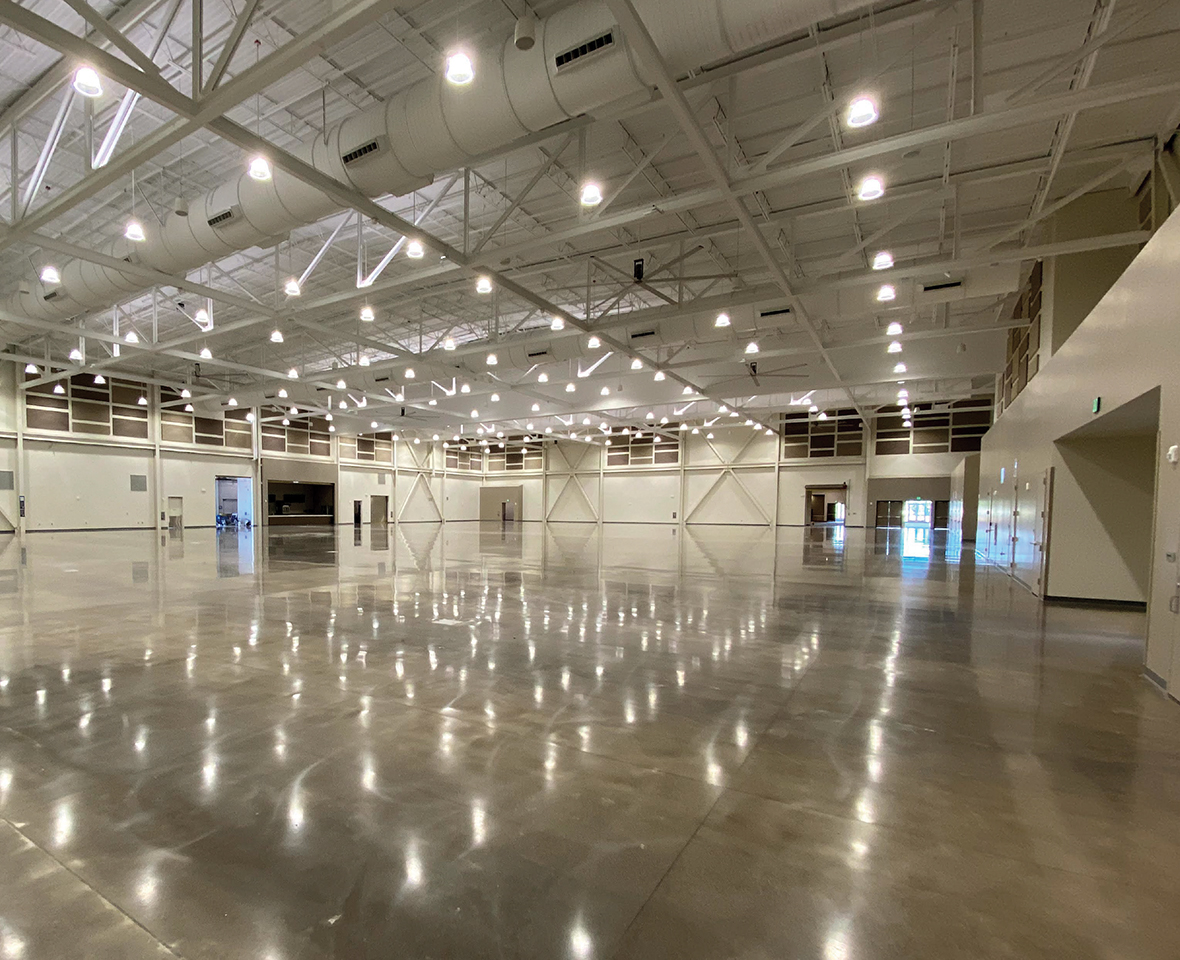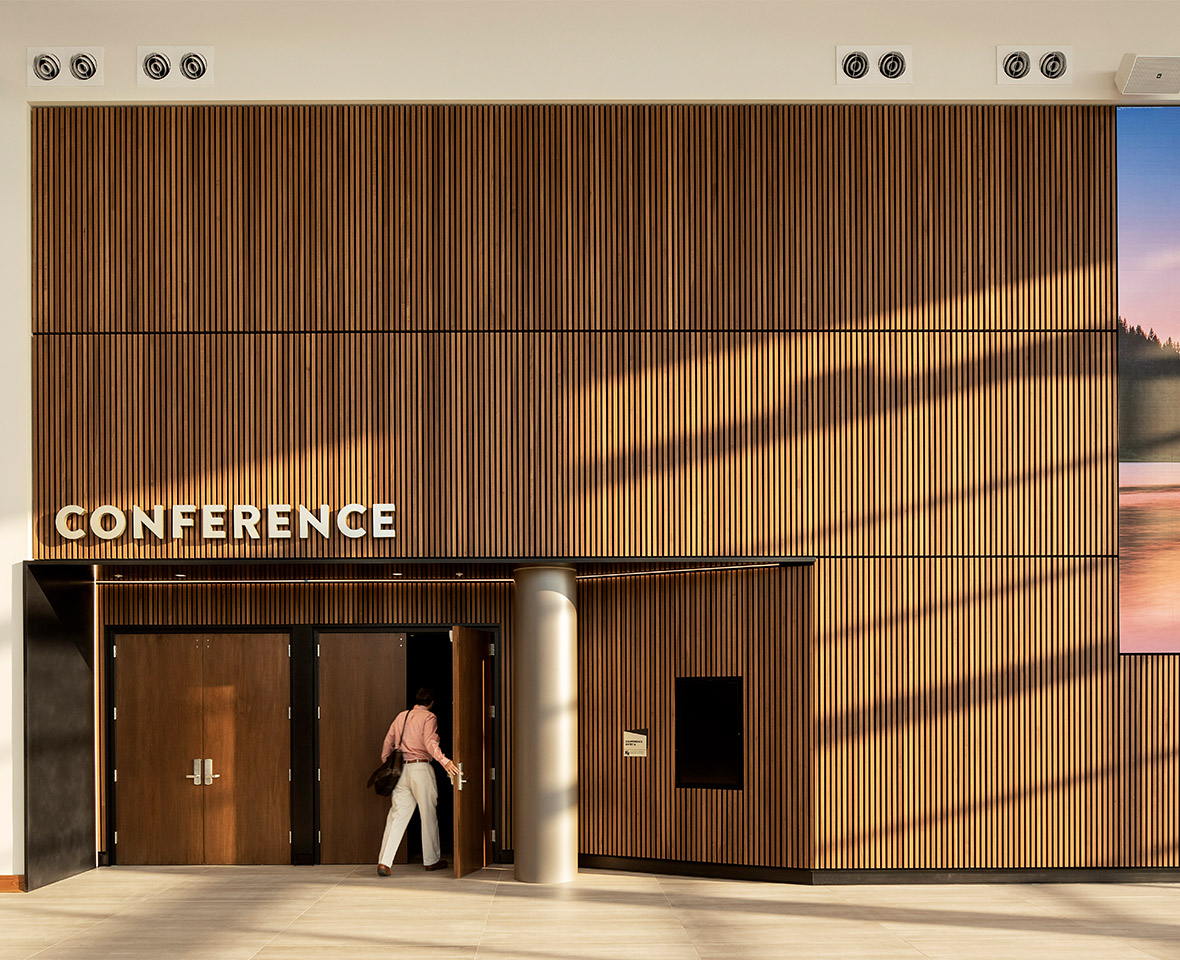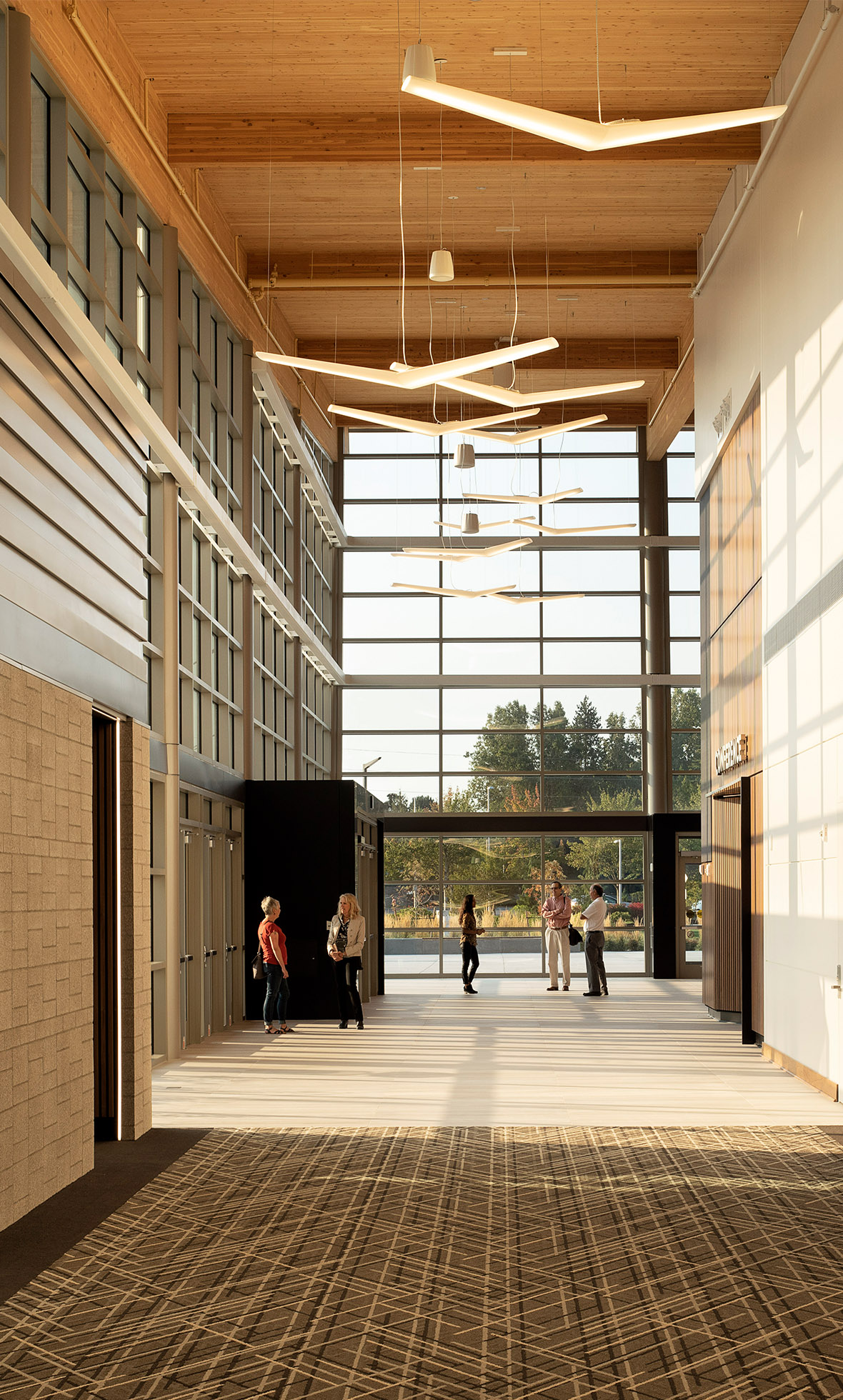 The Event & Conference Center was designed with flexibility for a wide range of activities and shows, and with the capability to be expanded in the future. The 40,000 SF exposition hall connects with a state-of-the-art banquet and conference suite to allow for one combined event or separate meetings. Both areas are served by private service corridors leading to a commercial kitchen.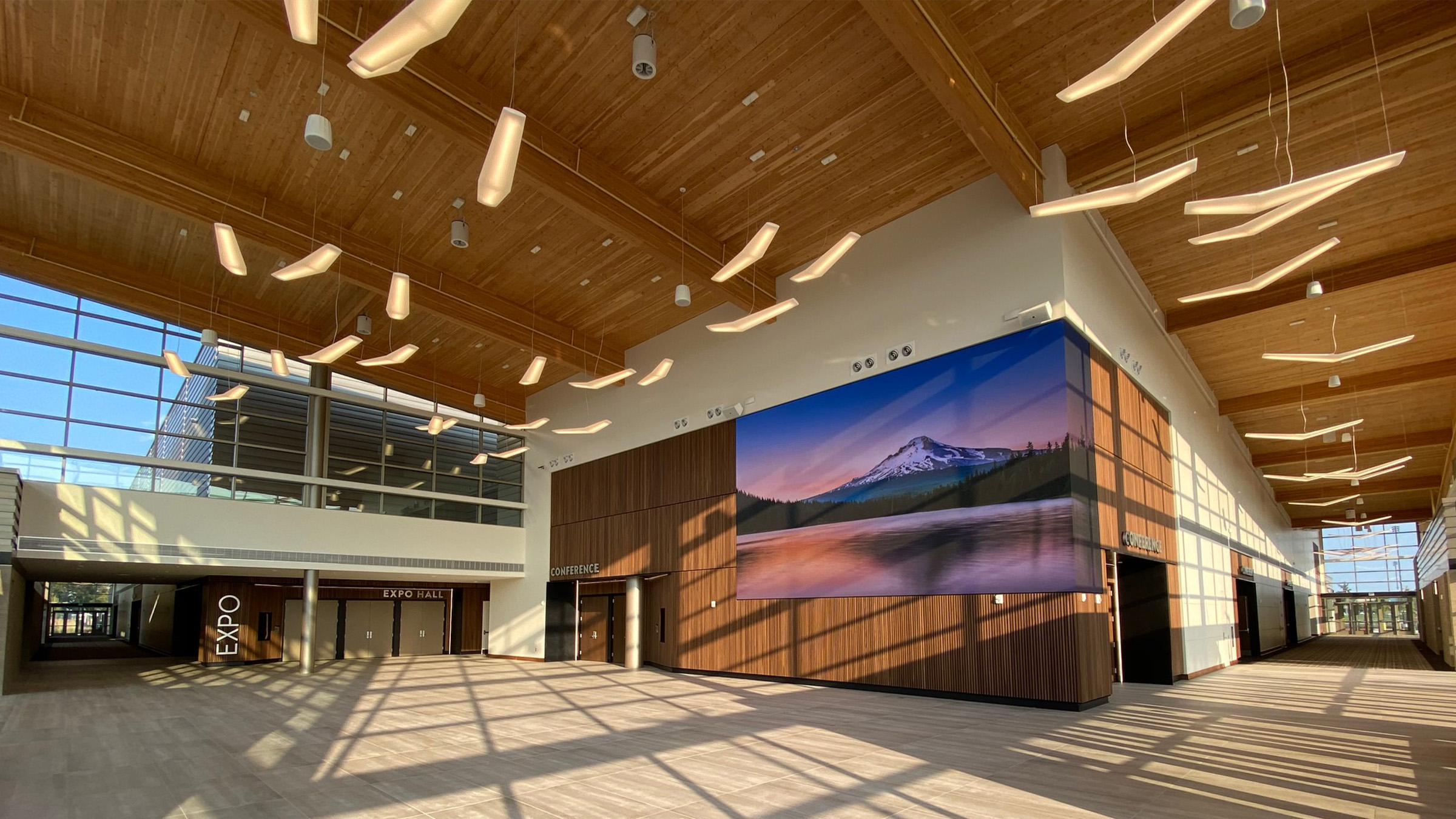 A soaring lobby space can serve as breakout area or even a separate event space, and features a 40' long, high-resolution video screen to showcase the beauty of the County. The building also hosts multiple meeting rooms, concessions stands, and management office space.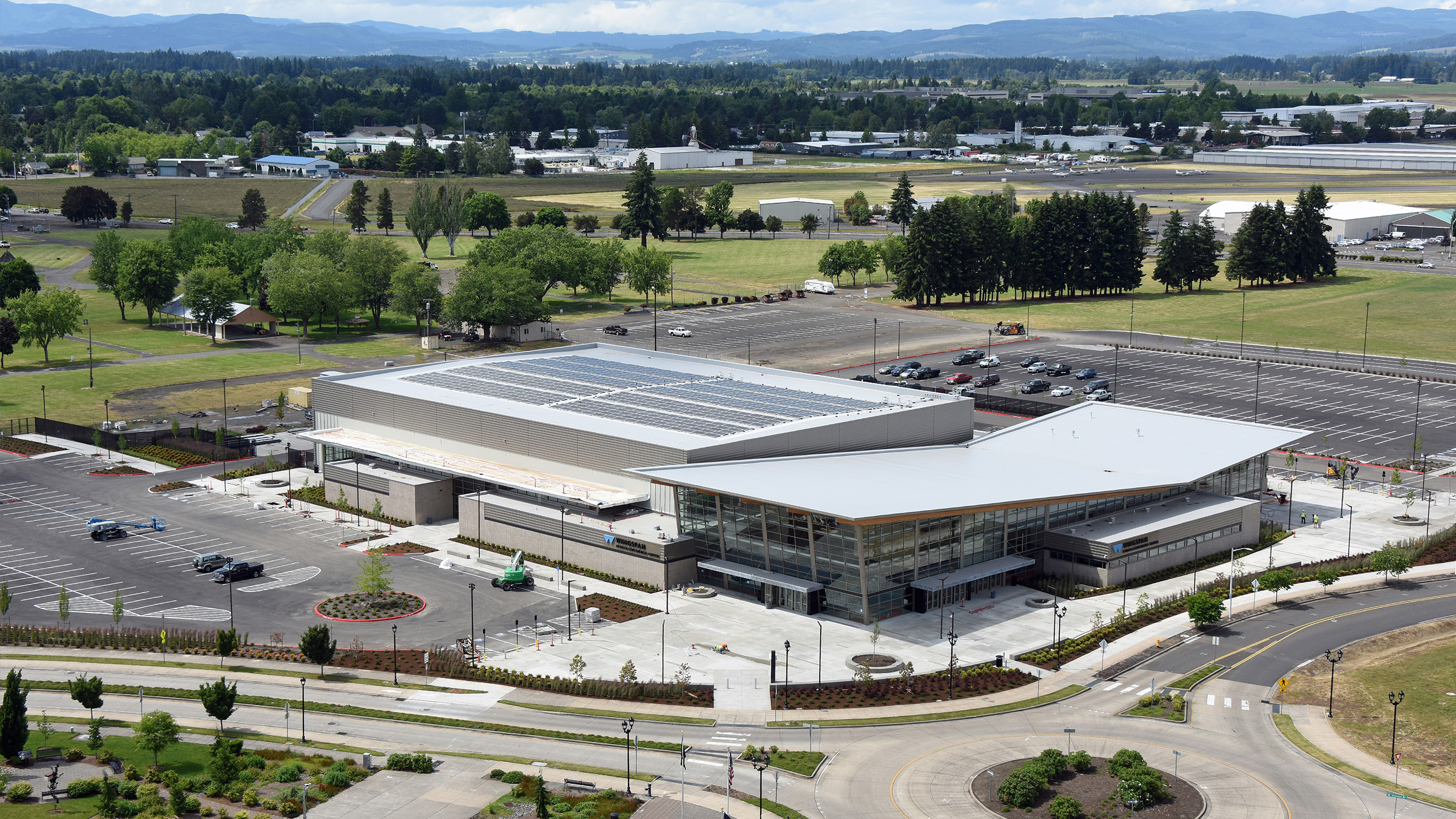 The main lobby entry is oriented to face the nearby light rail station. A spacious public plaza welcomes visitors and is designed to host outdoor displays and markets in conjunction with events inside. The site layout provides easy traffic flow with multiple access points, parking distributed to both the north and south, and a dedicated drop-off lane for transit and ride-share vehicles. Additional building entries are oriented towards both parking lots and towards the fairgrounds to the west.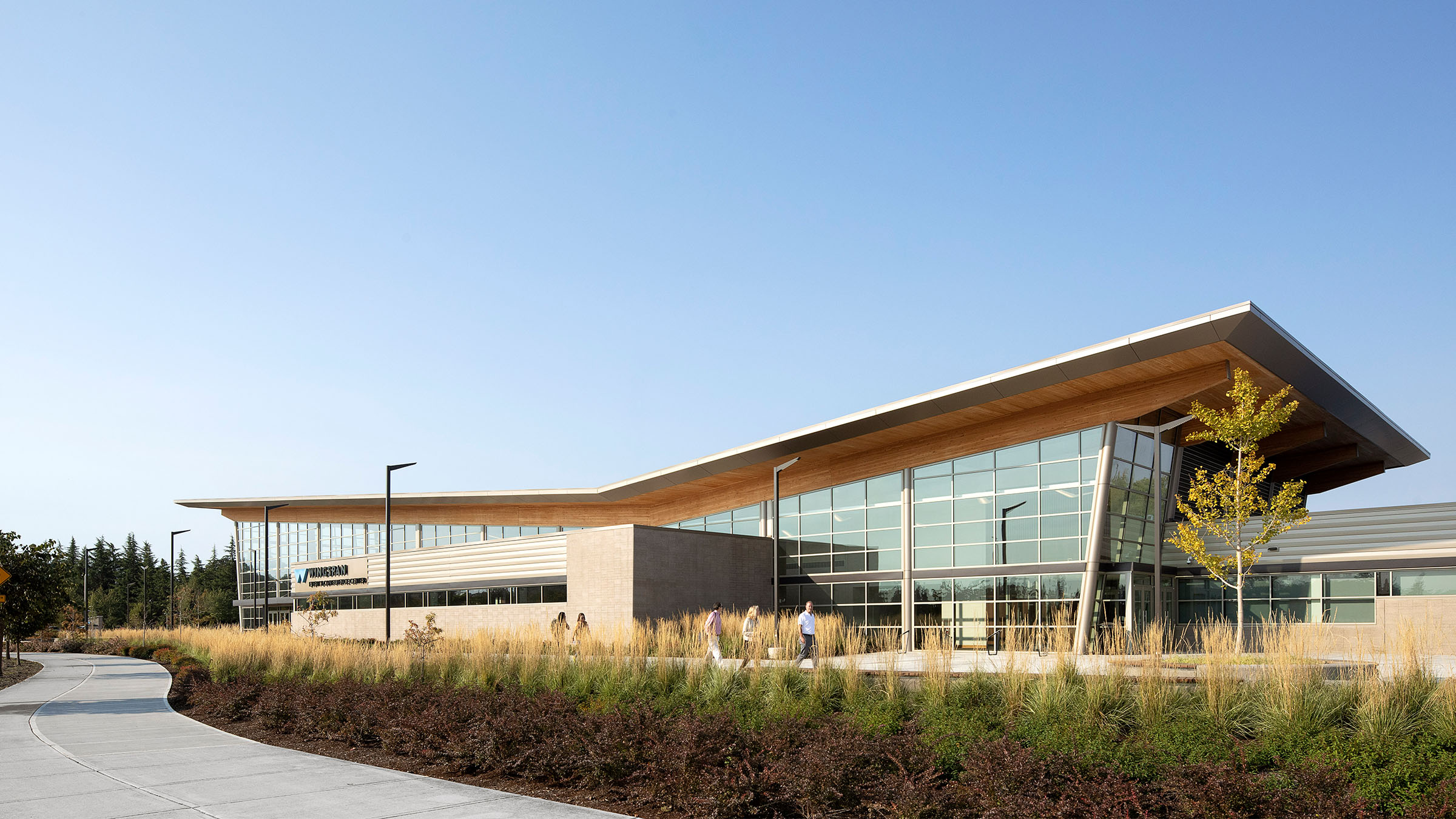 The wing-like "butterfly" form of the main roof was inspired by the building's proximity to the Hillsboro airport, and mirrors the profile of the coastal range nearby.  Cross-laminated timber (CLT) reflects the rich timber heritage of the area.  Distinctive "planks" in the plaza, inscribed with the cities in the County and their mottos, symbolize the wood planks that formed the original road from Portland, Oregon to Hillsboro in the 1800s.