Wood Village, Oregon
Wood Village Municipal Building
Construction cost
$6 million
The new Wood Village Municipal building, located on a park site in the heart of Wood Village, OR, is intended to better connect city staff with the surrounding community. The client's goal was to create a great place for both the daily employees and the greater community.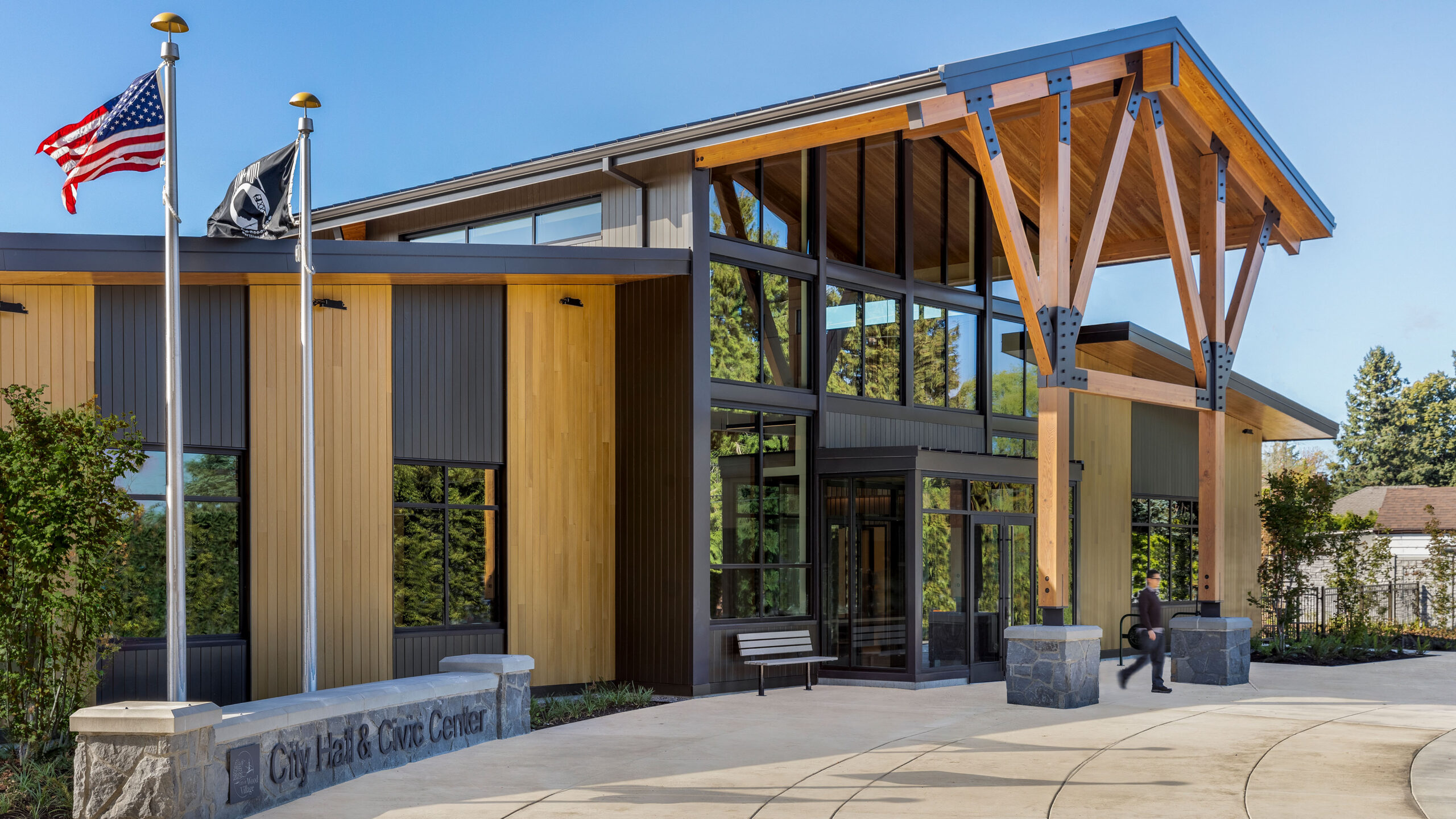 Flexibility and community were key driving factors for the design. The building features a center hall that is intended for flexible use, alternating between a council chamber and community event space. The center hall offers a variety of seating options and places for those waiting to plug in their devices. The new building also incorporates modern, bright open office space for staff with the ability to grow with the City's future needs.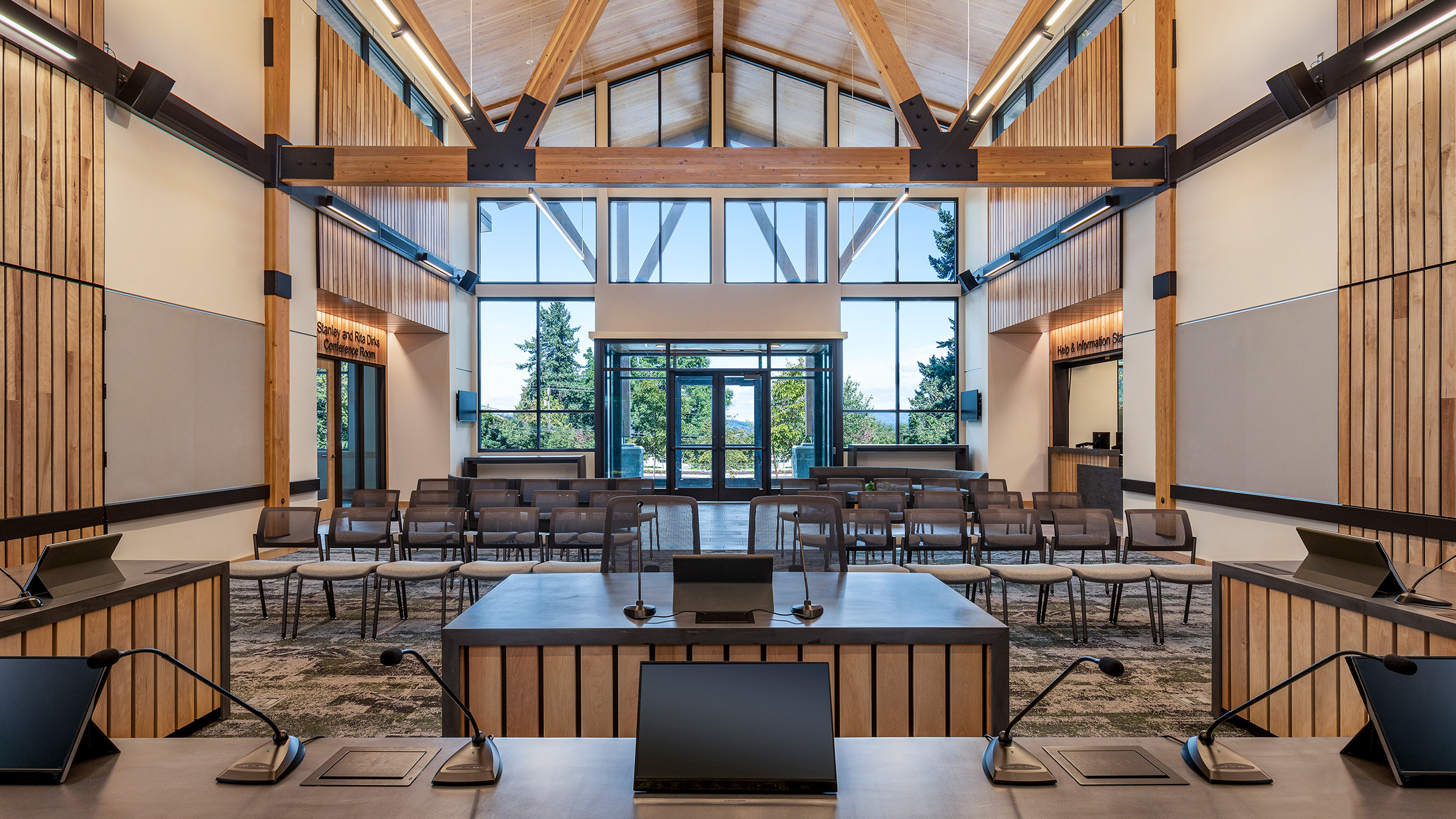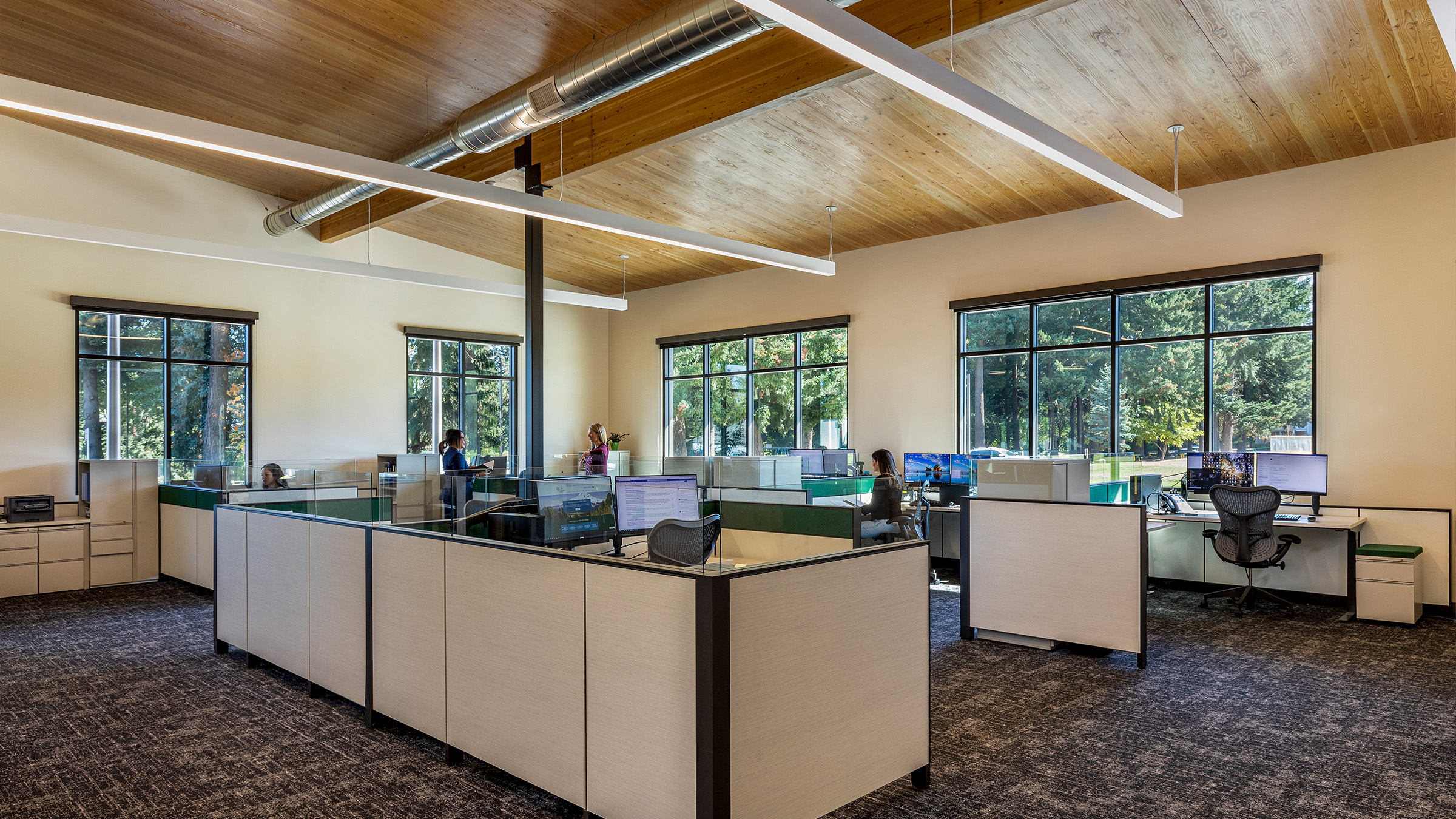 The interior is a large volume designed to feel impressive, but not overwhelming. The contrast in colors and orientation of elements aesthetically break down the large volume to an appropriate human scale. A mix of materials were chosen to balance one another and enhance the building's comfortable and welcoming environment. Authentic wood materials such as exposed cross-laminated timber (CLT) and wood panel walls bring warmth into the space. Clerestory windows and bright surfaces allow diffused light to fill the space, further enhancing the hall's striking appeal. The selection of materials that are both timeless and durable ensure the building will be appreciated for years to come.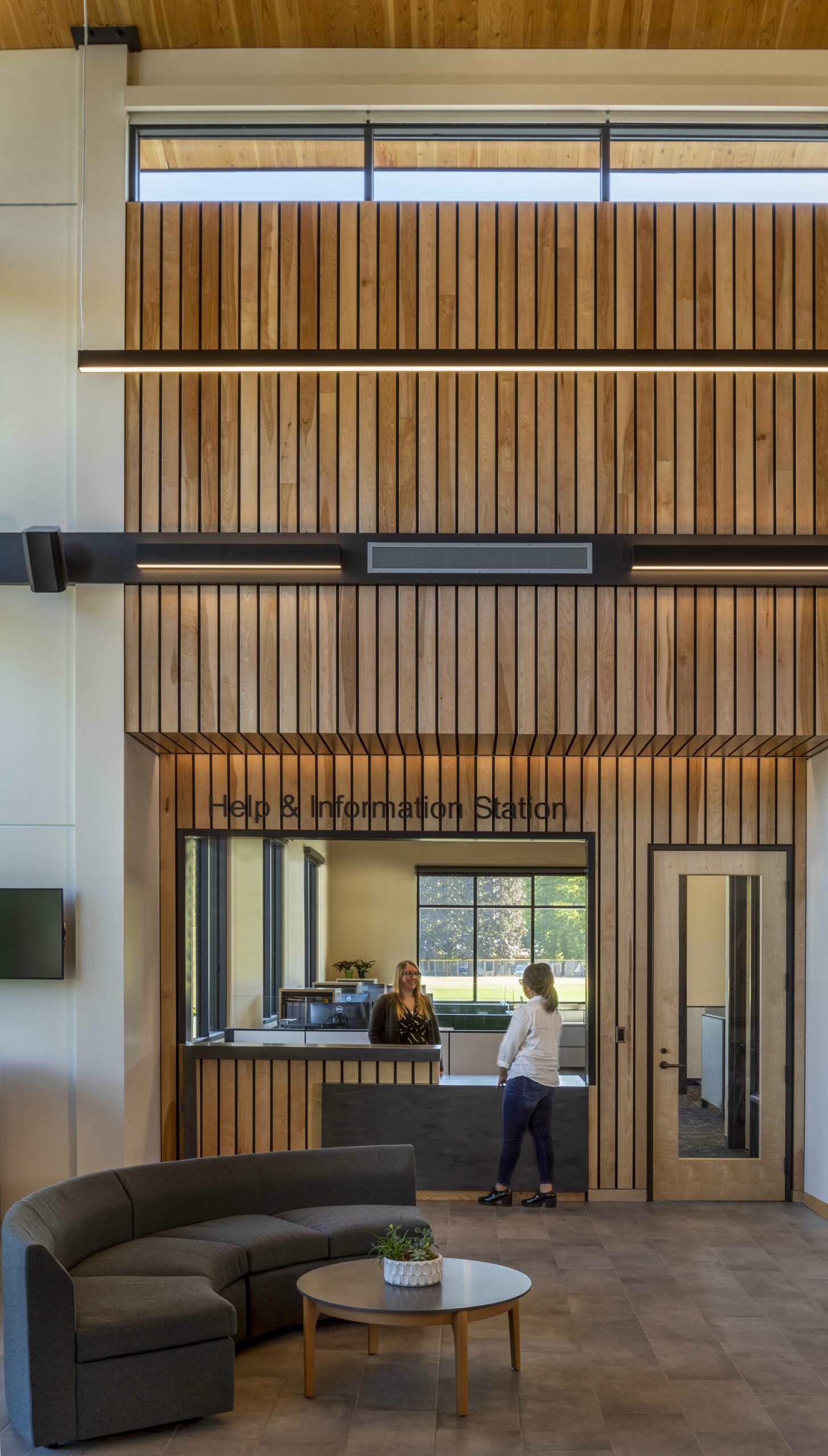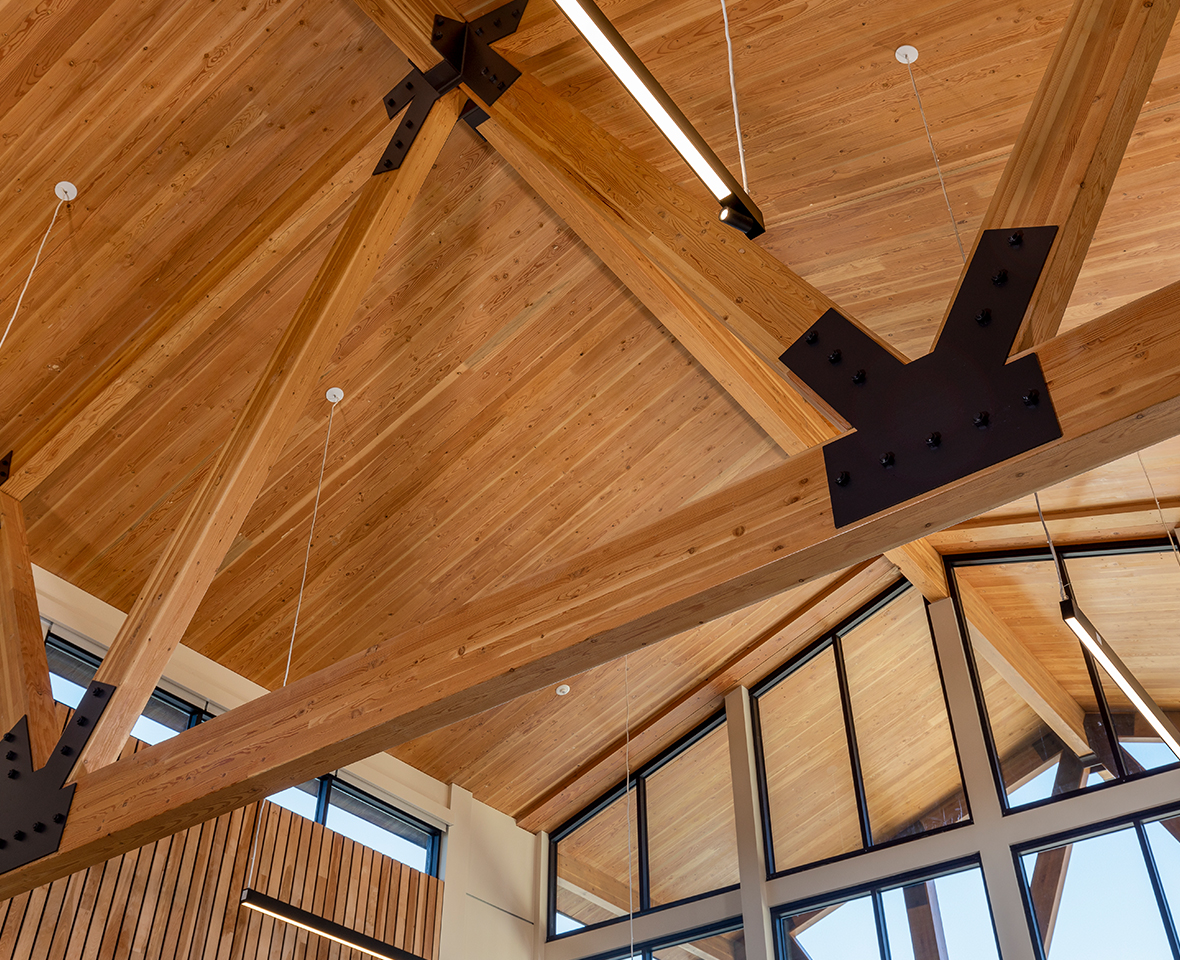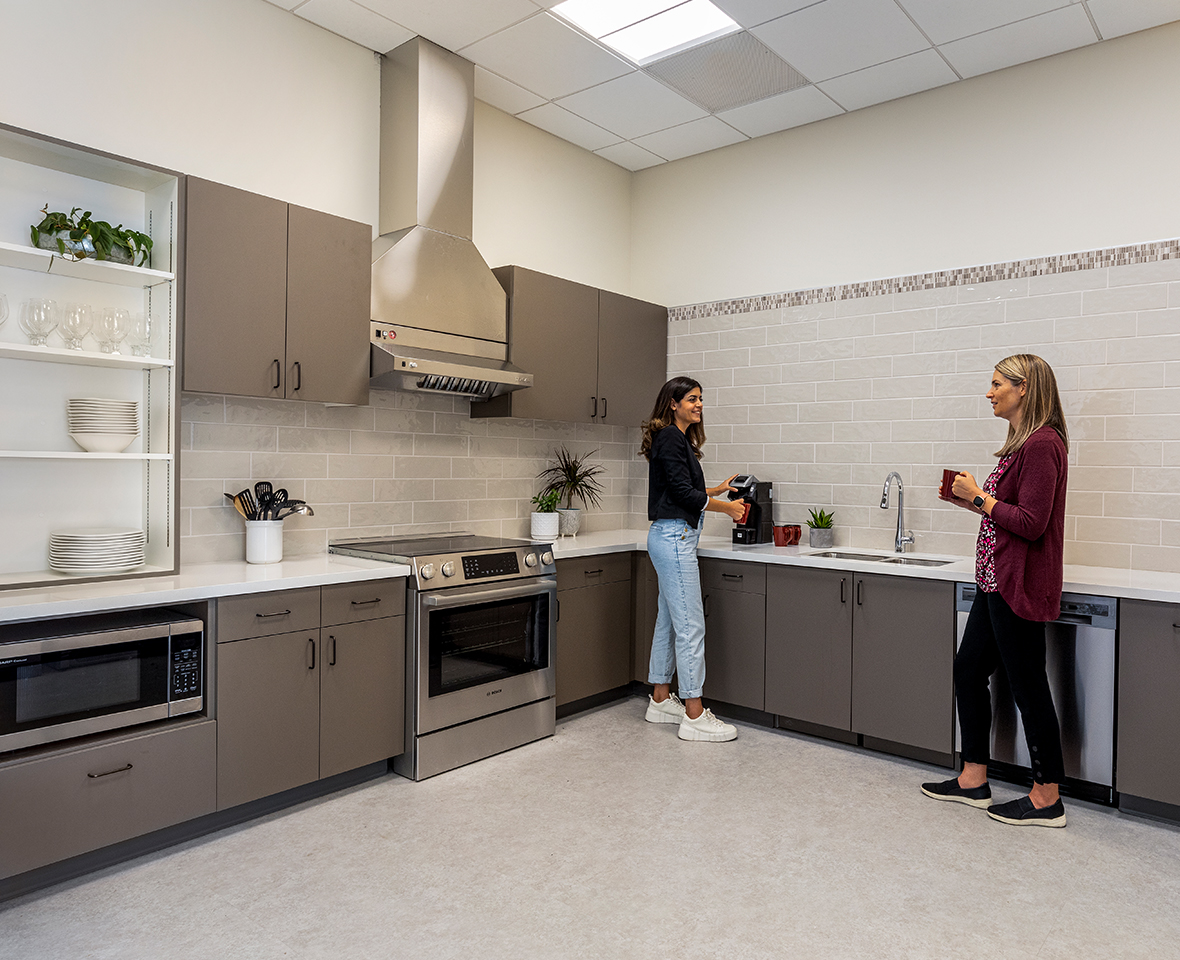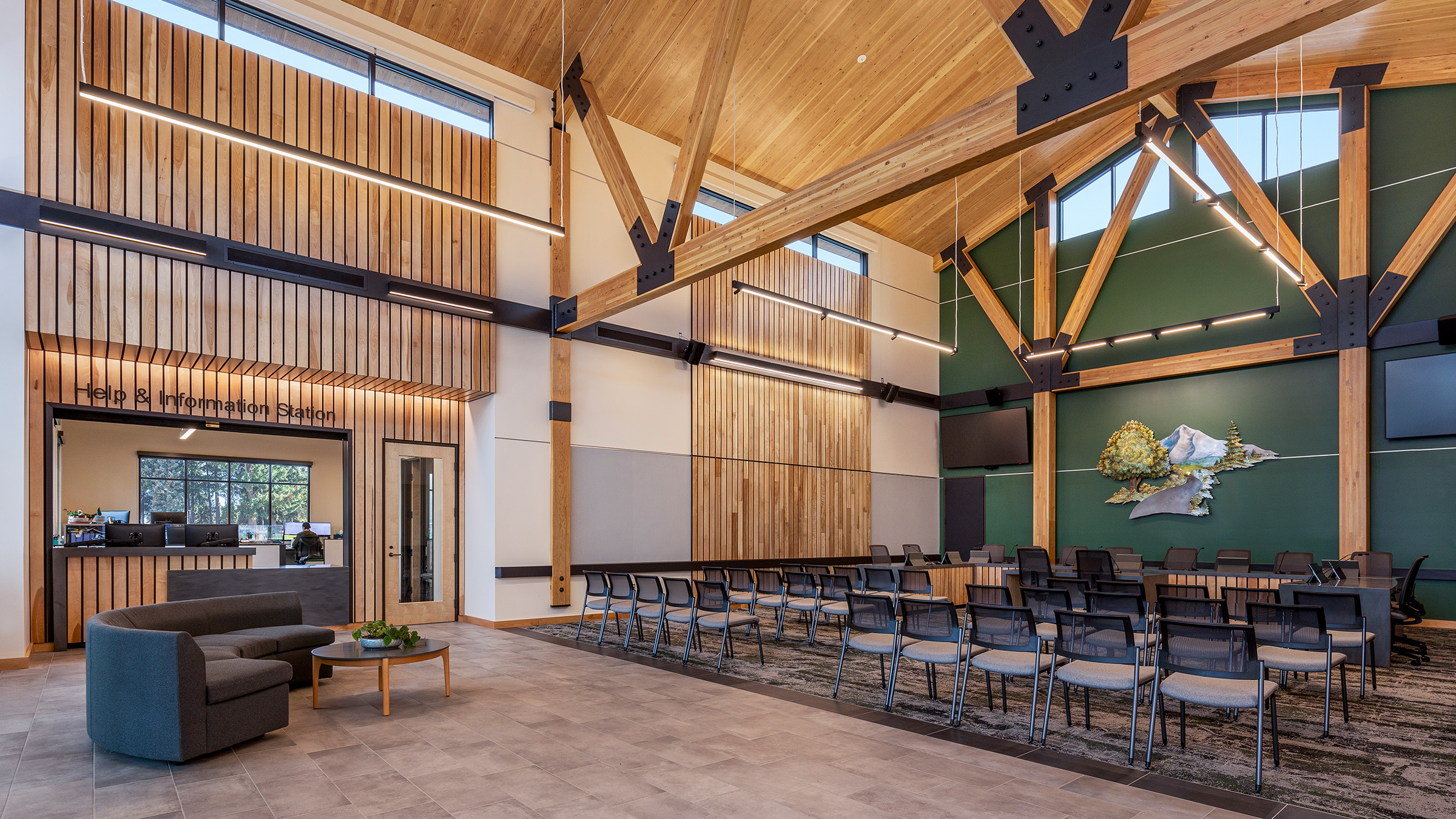 The building is oriented in a way that allows for views back to the park. With a large outdoor plaza, the building's surroundings provide an added layer of community. It features a water structure/ splash pad and provides a new home for the City's farmer's market further activating the existing park site.