Unit type
Market-rate
Independent living
Features
Mass timber (CLT)
At over 700,000 square feet, the Amberglen project in Hillsboro, Oregon is one of the largest cross-laminated timber (CLT) projects in the United States. Amberglen consists of two market-rate apartment buildings and one independent living building on an eight-acre parcel, with a planned fourth licensed care building on the remaining land. As the design architect, LRS sought to unify the three buildings and express the sense of community integral to the project.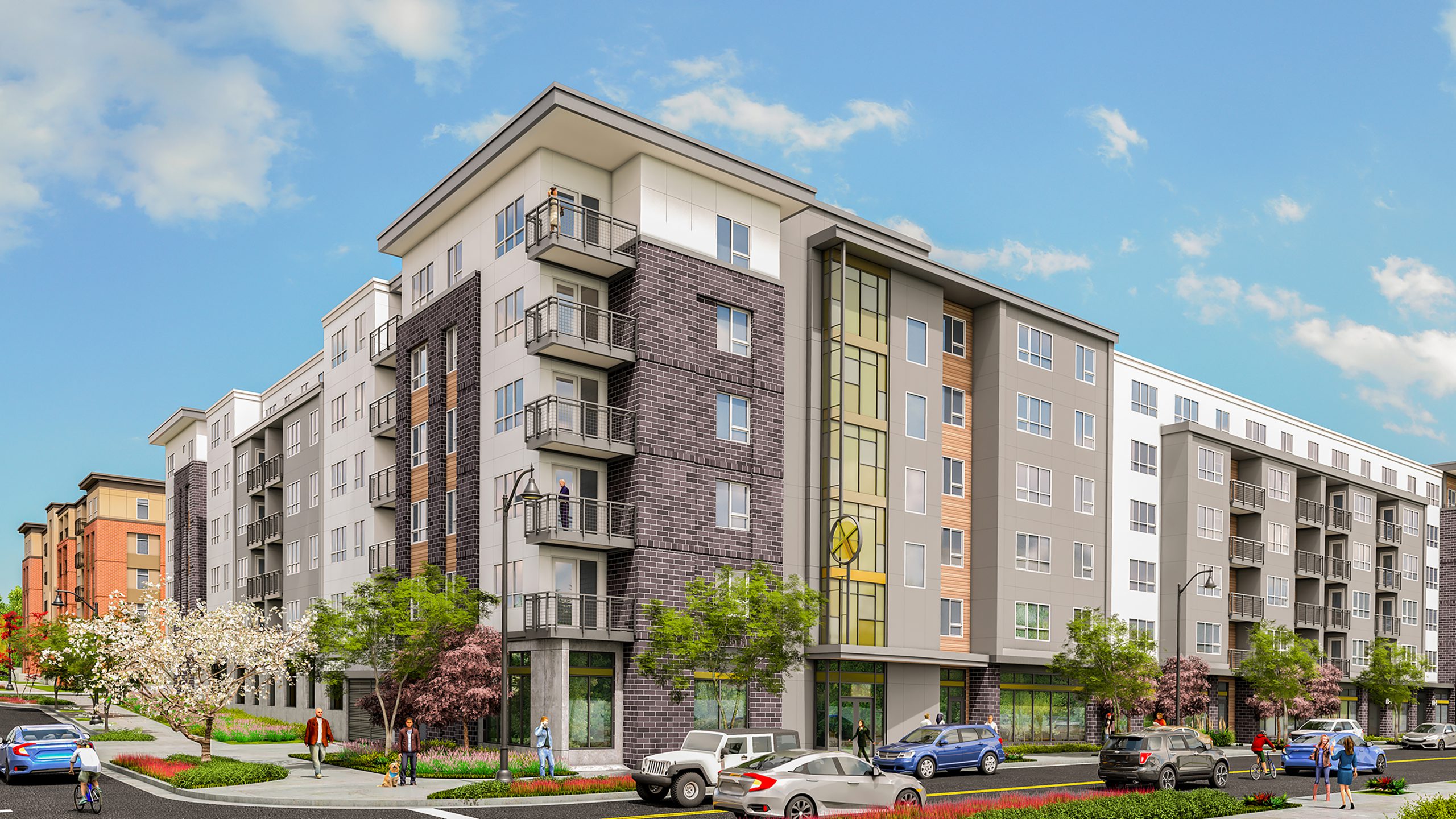 Each building extends to the property line. Because of the city's density requirements and the determined programming for the project, the team had to find creative ways to introduce community spaces. A pedestrian-oriented "green street" runs alongside the buildings in the center of the site, encourages street-level activity in a centralized location. Additionally, the Independent Living building overlooks a pocket park perfect for community gathering.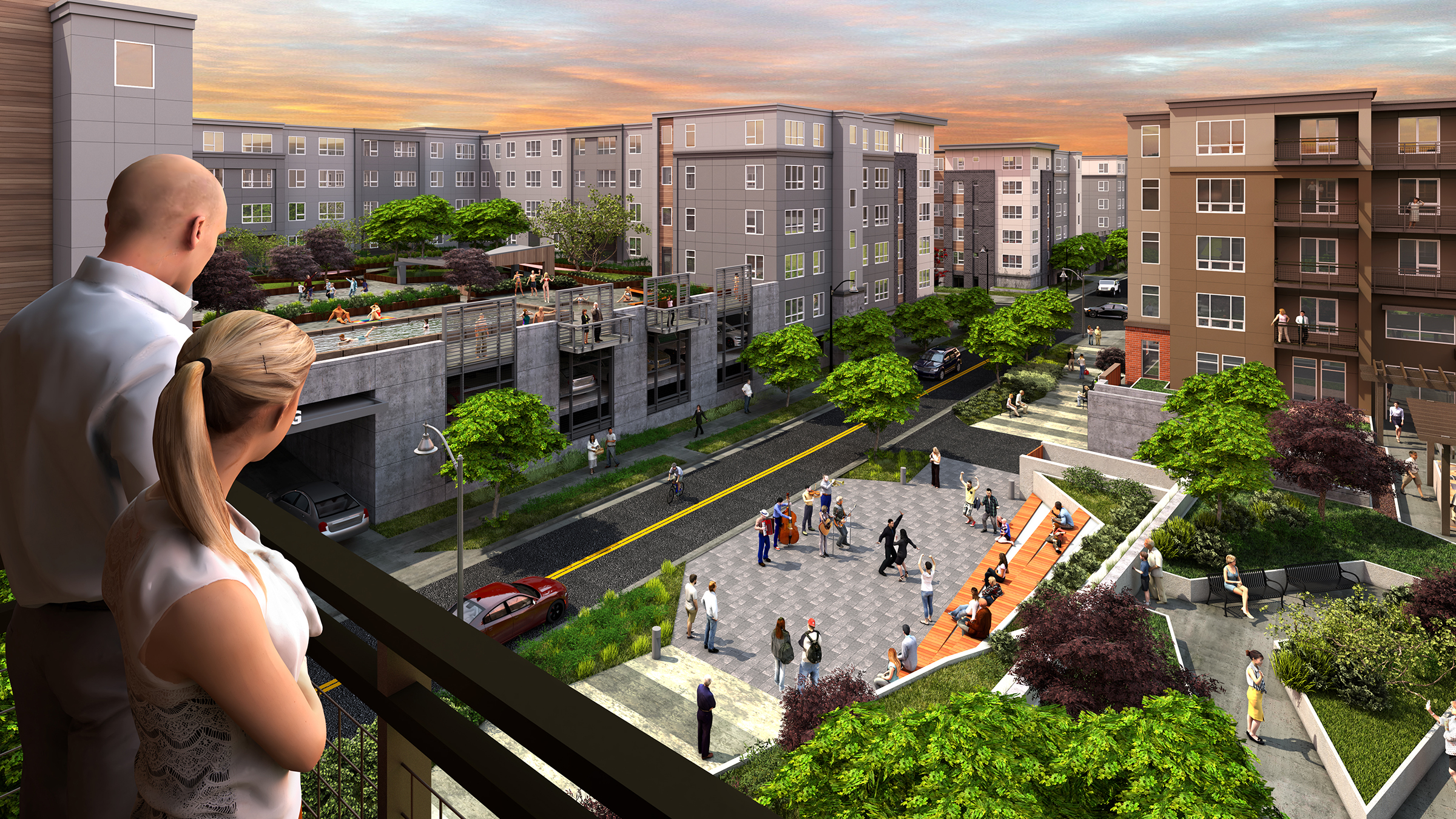 More transitional than its contemporary market-rate neighbors, the U-shaped Independent Living building visually stands apart. Red brick and textured concrete complement the warm wood recesses on the market-rate buildings.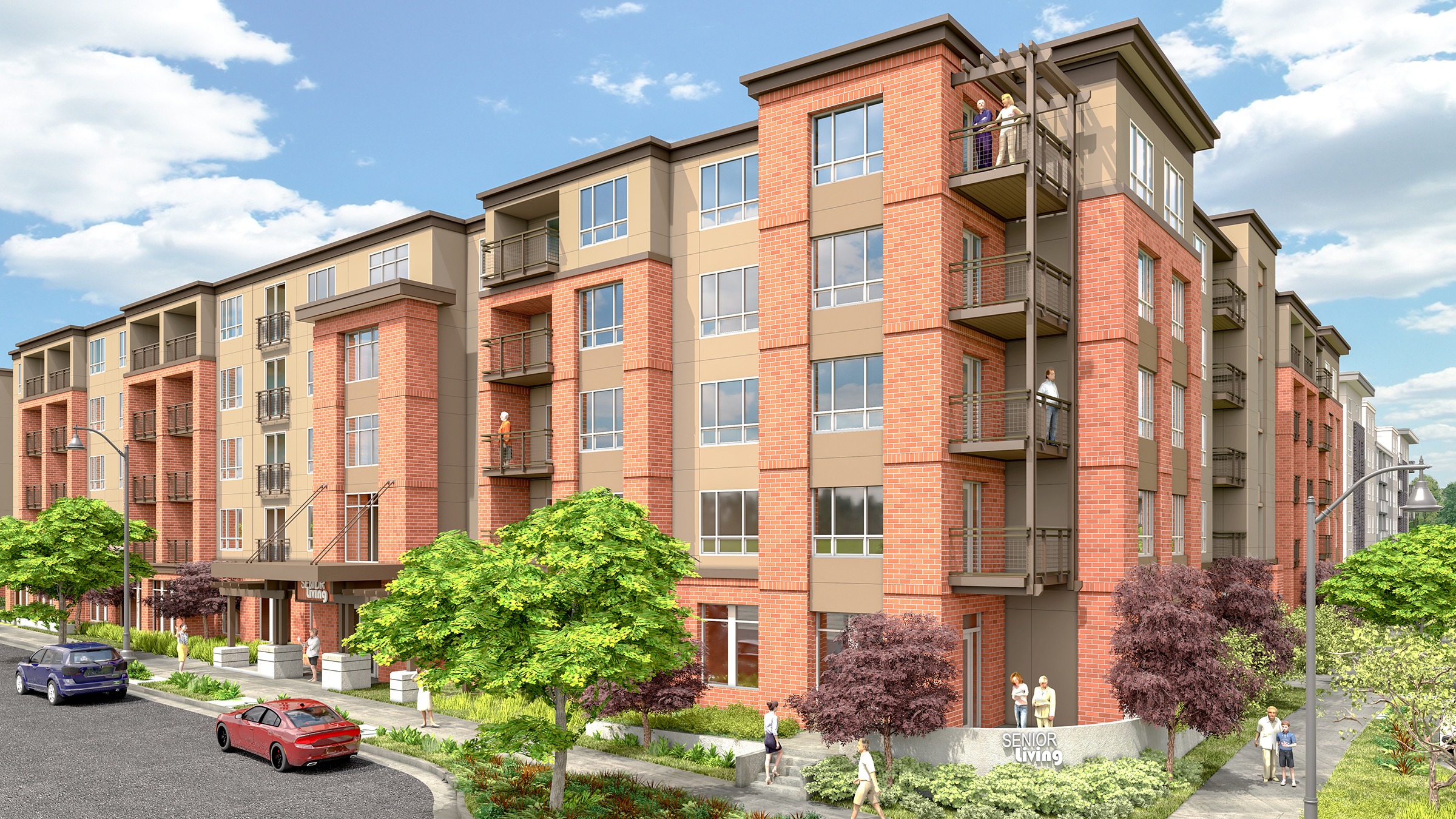 Seniors at Amberglen will not only have access to a variety of luxury amenities—including an indoor pool, salon, and chef-prepared meals—but will also become members of a larger, more diverse community—an intangible but well-documented benefit of intergenerational communities.