Portland, OR
Parkview at Terwilliger Plaza
Completion year
Fall 2023
Unit type
Independent Living
Parkview at Terwilliger Plaza is a new high-rise building that adds 127 Independent Living apartments to the existing three building senior living campus. Consisting of one- and two-bedroom apartments, the new building provides space for up to 250 residents.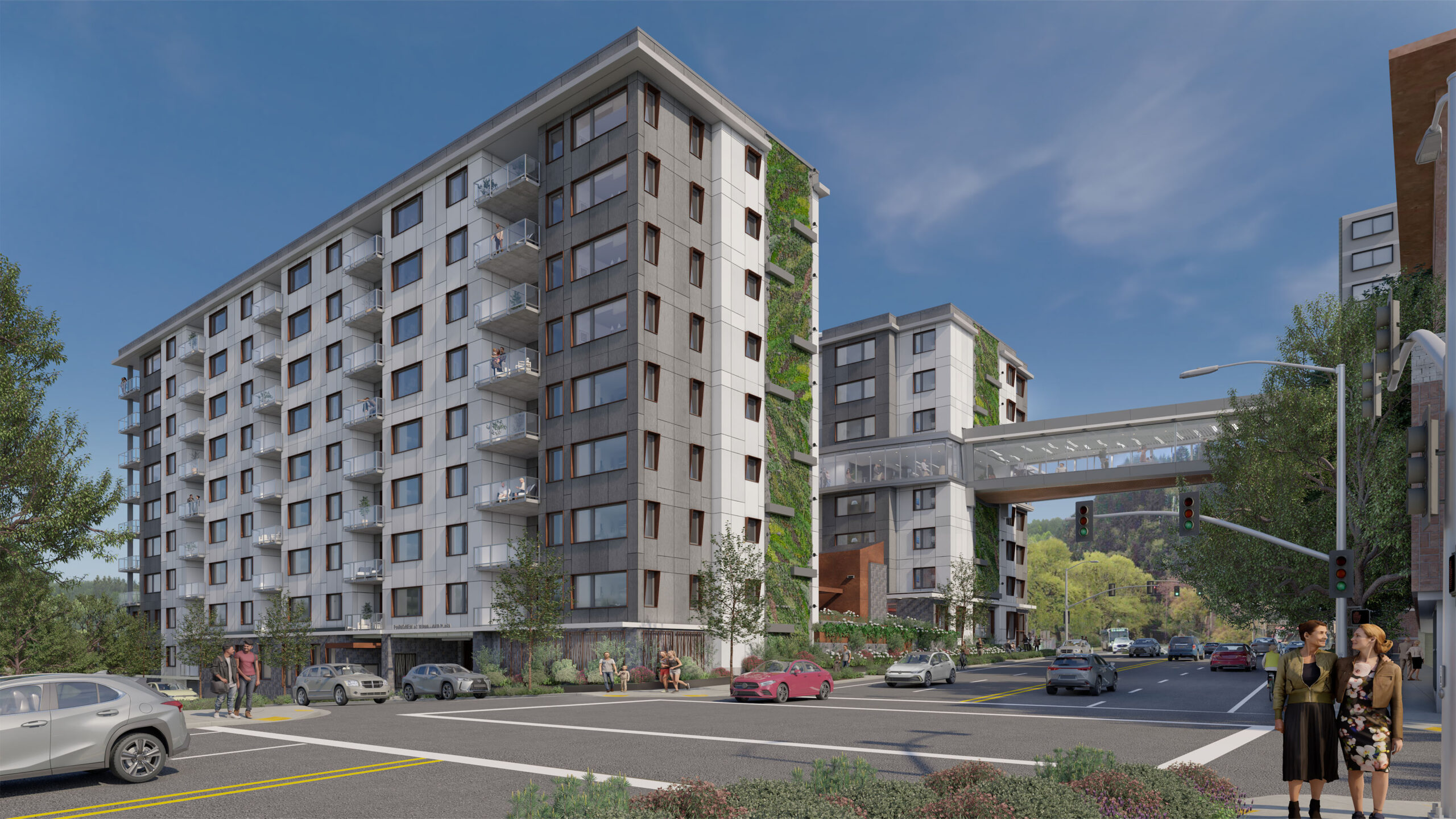 With residents dispersed throughout the buildings on campus, the goal of the project was to encourage resident movement throughout the campus, and provide plenty of opportunities for residents to gather and socialize. A skybridge connector, designed to ease movement through the campus, doubles as an artist gallery, responding to community building goals and supporting the residents' passionate interest in fine art.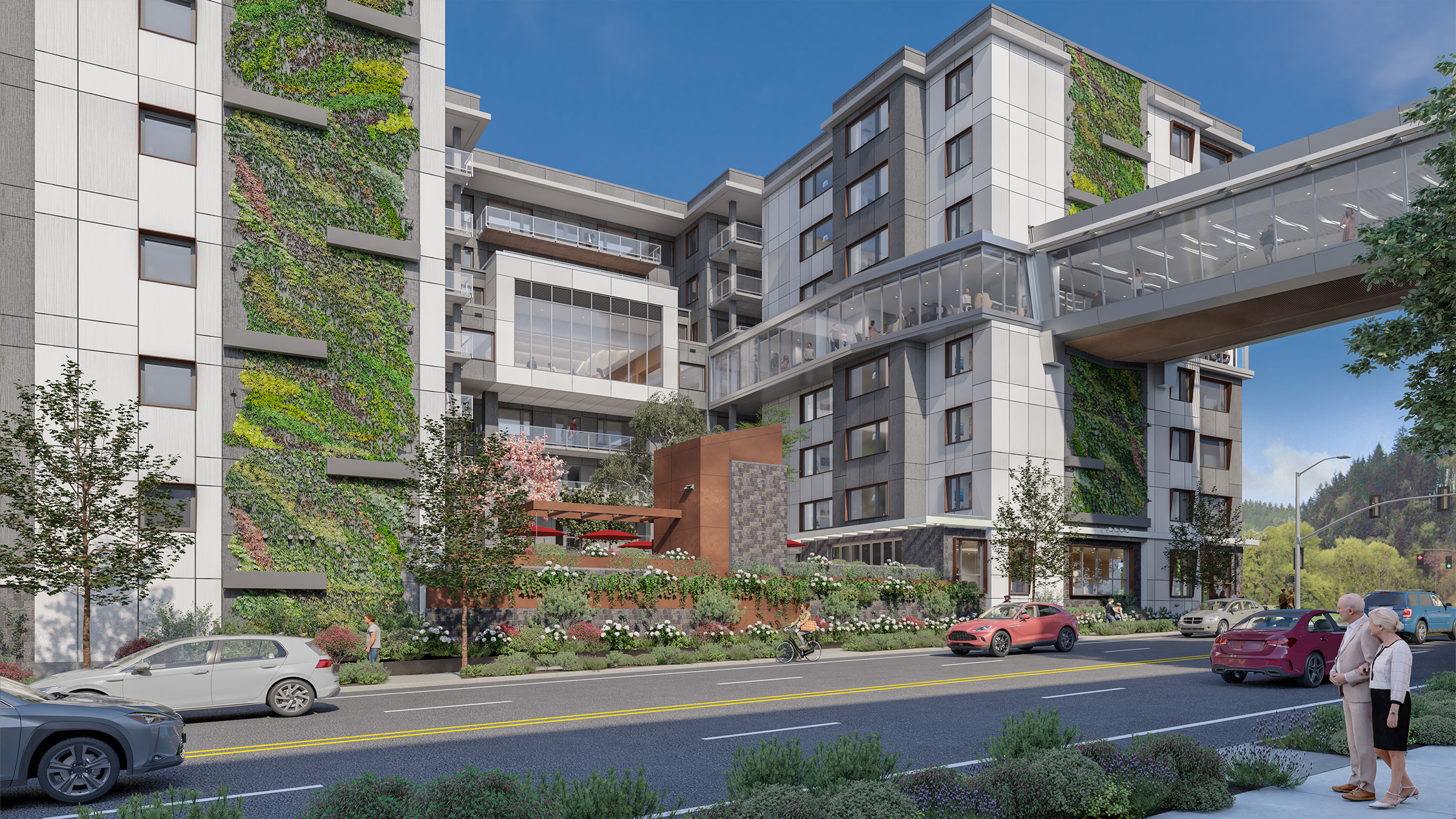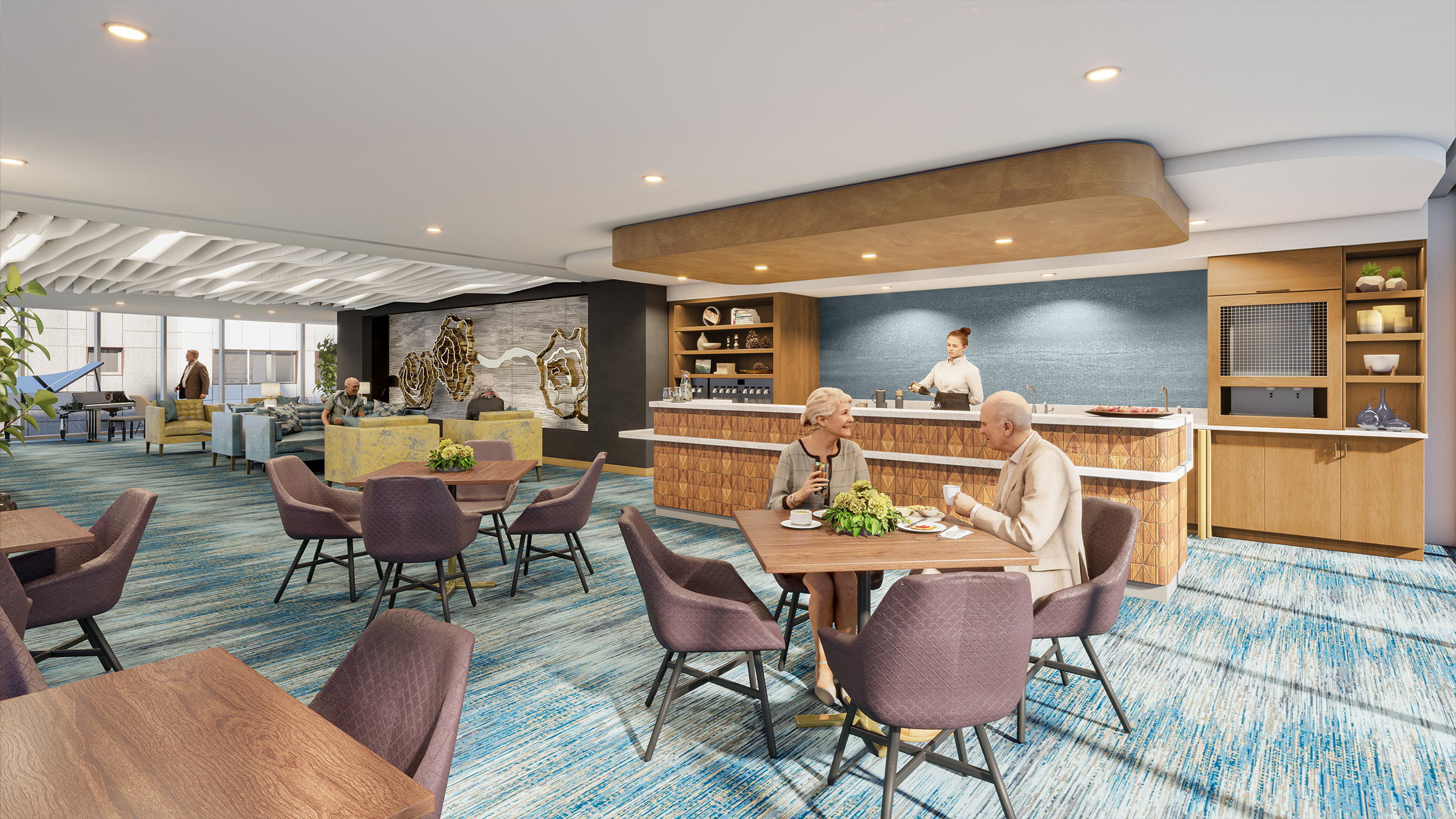 All amenity spaces are designed to promote socialization. A variety of multipurpose rooms, public living rooms, lounges, sunrooms and lobbies provide spaces of various sizes located throughout the building. The building's U-shape creates an outdoor courtyard and amenity space while providing a stunning park view of the adjacent Terwilliger parkway hills, expansive views of downtown, and grand views of the mountains to the East. A landscaped rooftop provides additional space for gatherings.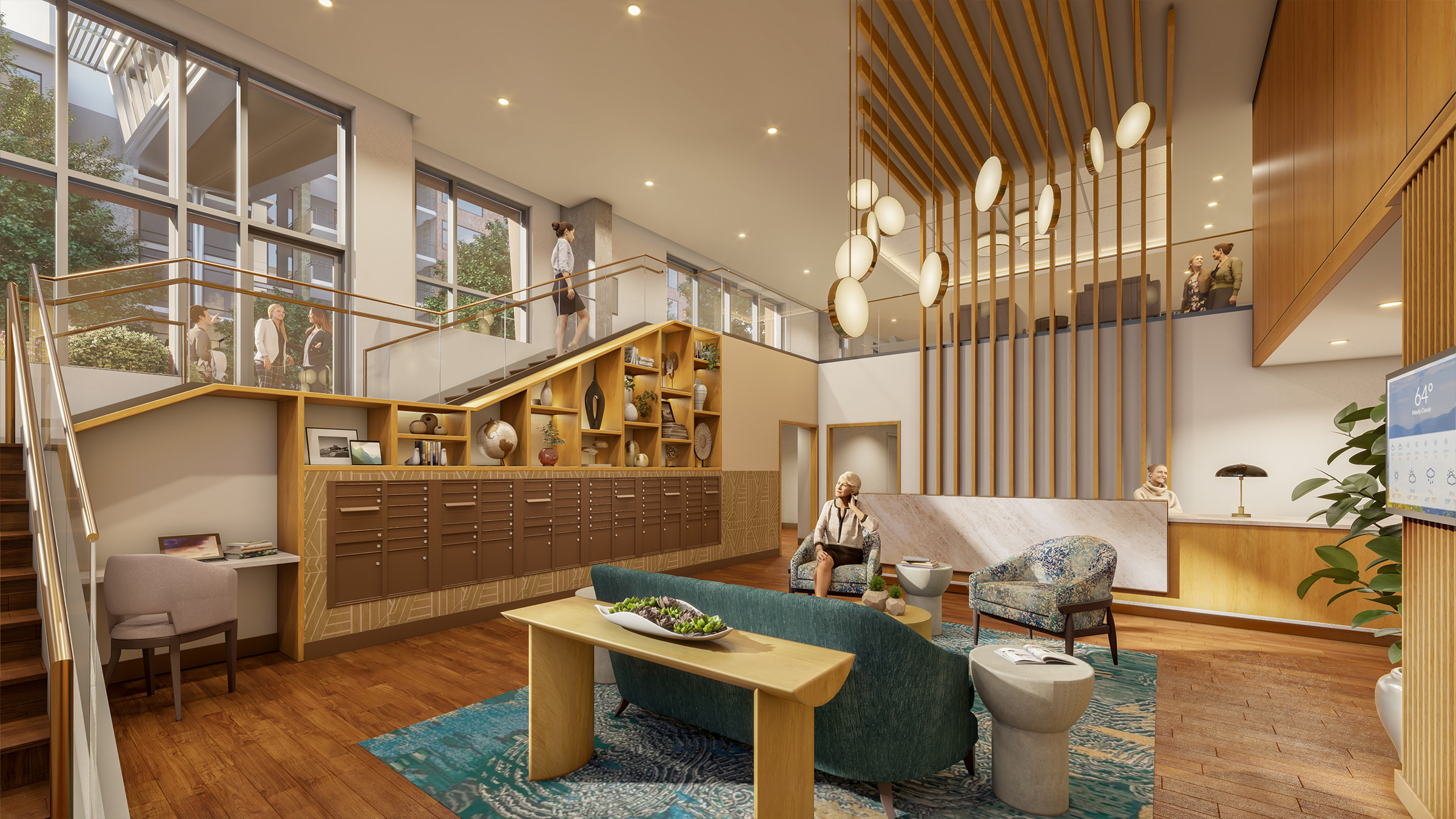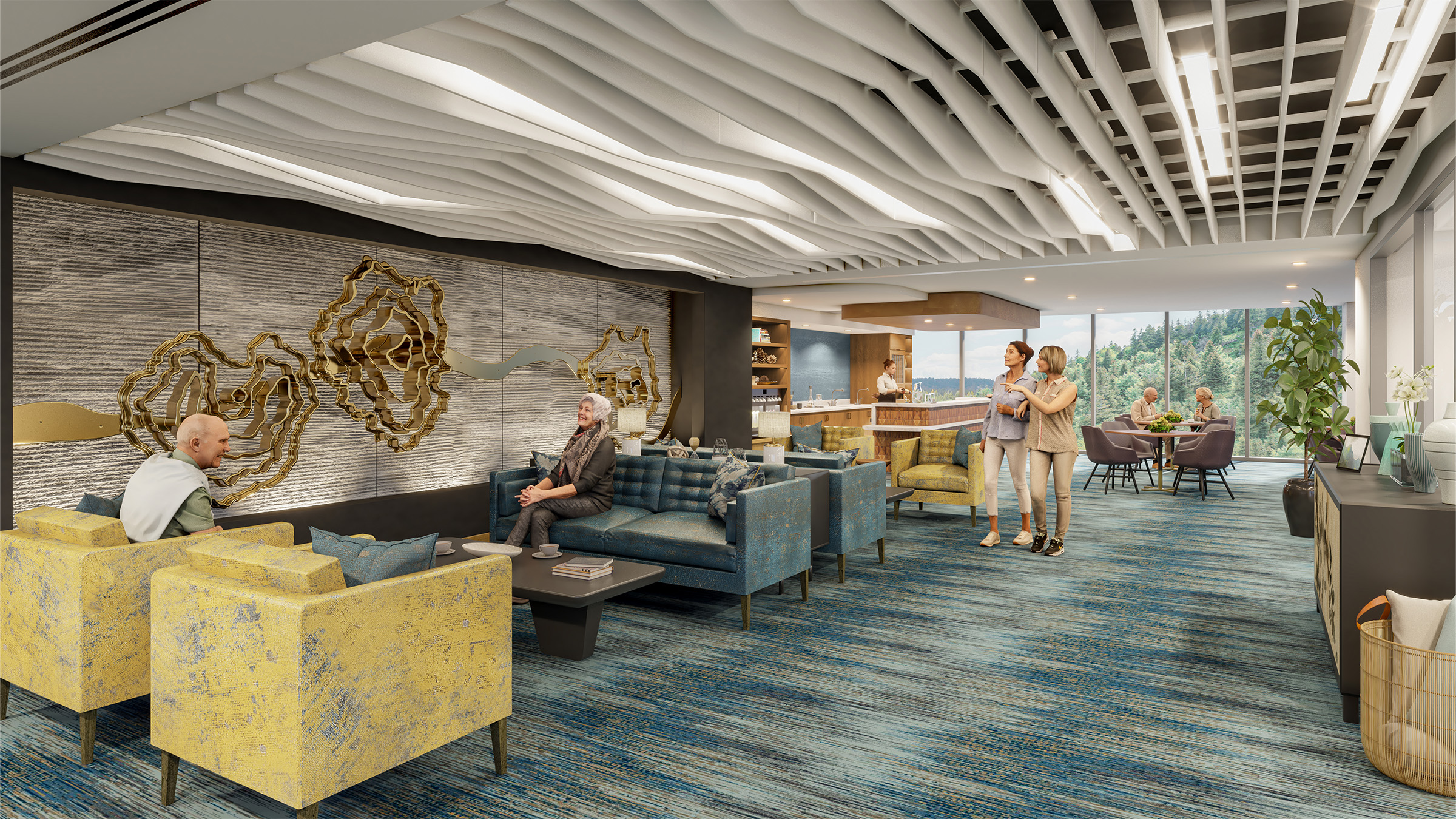 The design team created three distinct palettes for the Members to select from to customize their homes. One palette is a glamorous and modern take on the classic Art Deco movement, one celebrates the earthy tones and textures found in the Pacific Northwest, and the third is cool and crisp and reminiscent of the beauty of Mt. Hood. Biophilia is present throughout through the use of natural materials, texture and colors. All units have large balconies and are positioned with expansive windows to provide copious natural light and some of the best views Portland has to offer.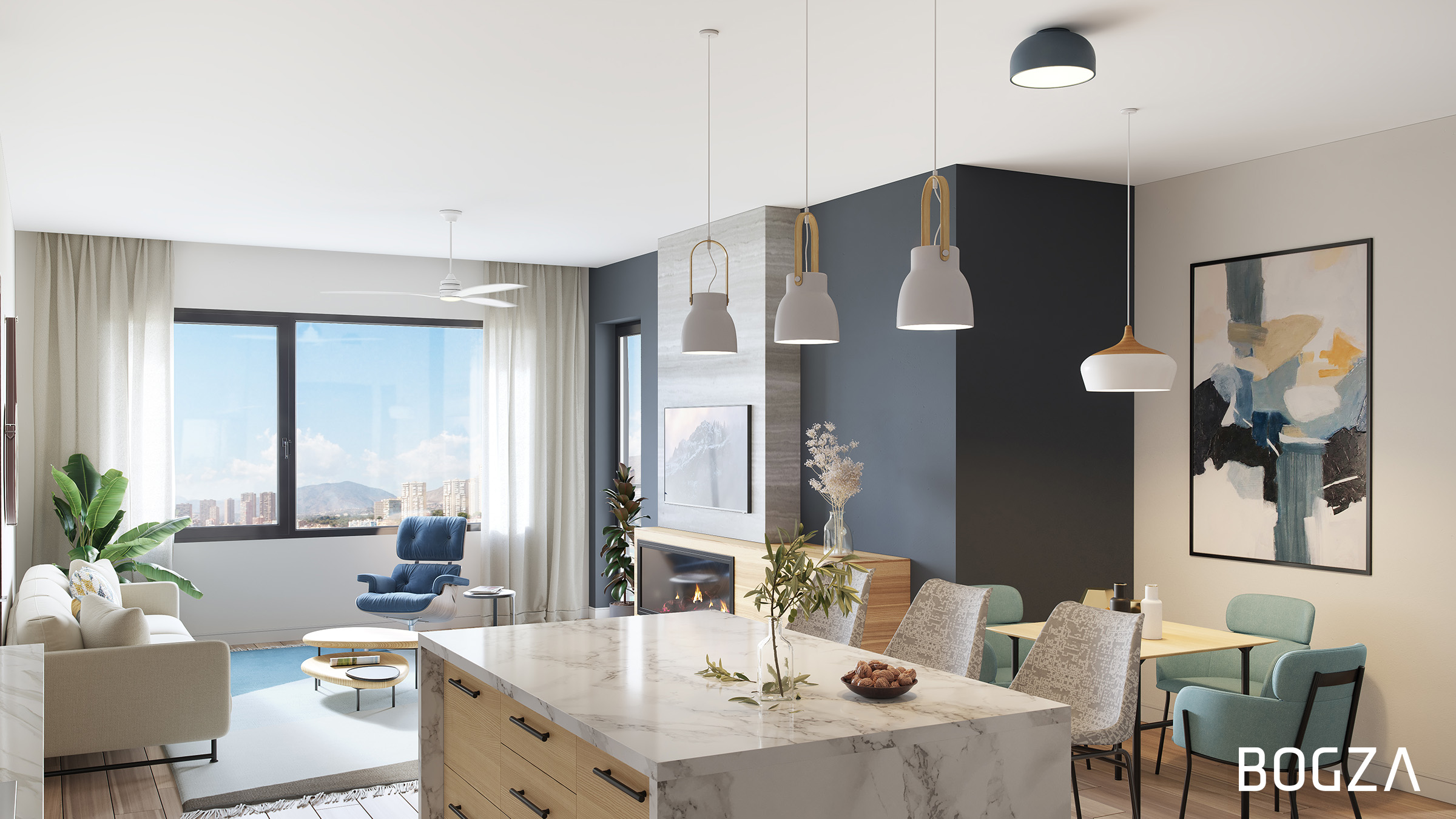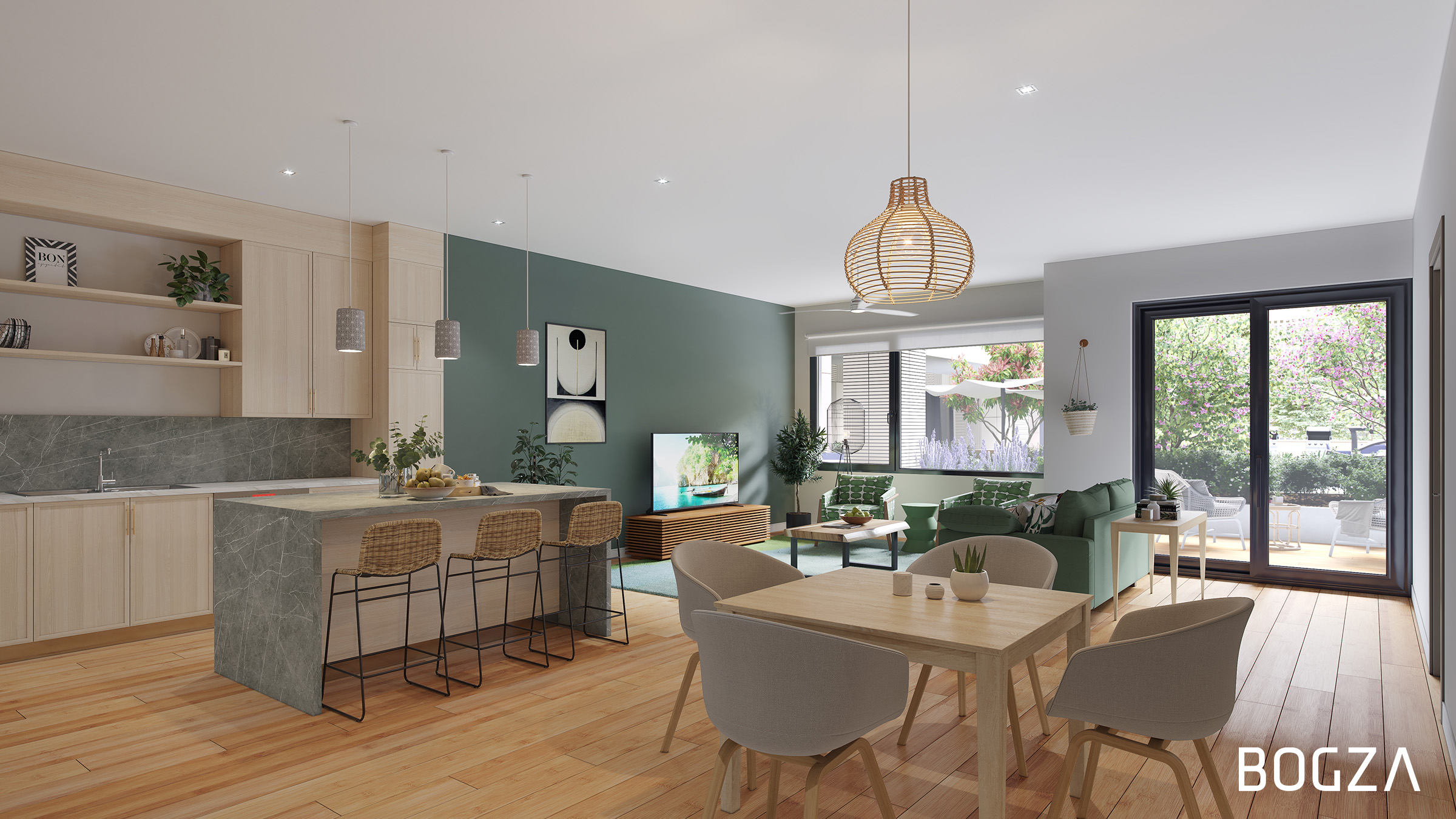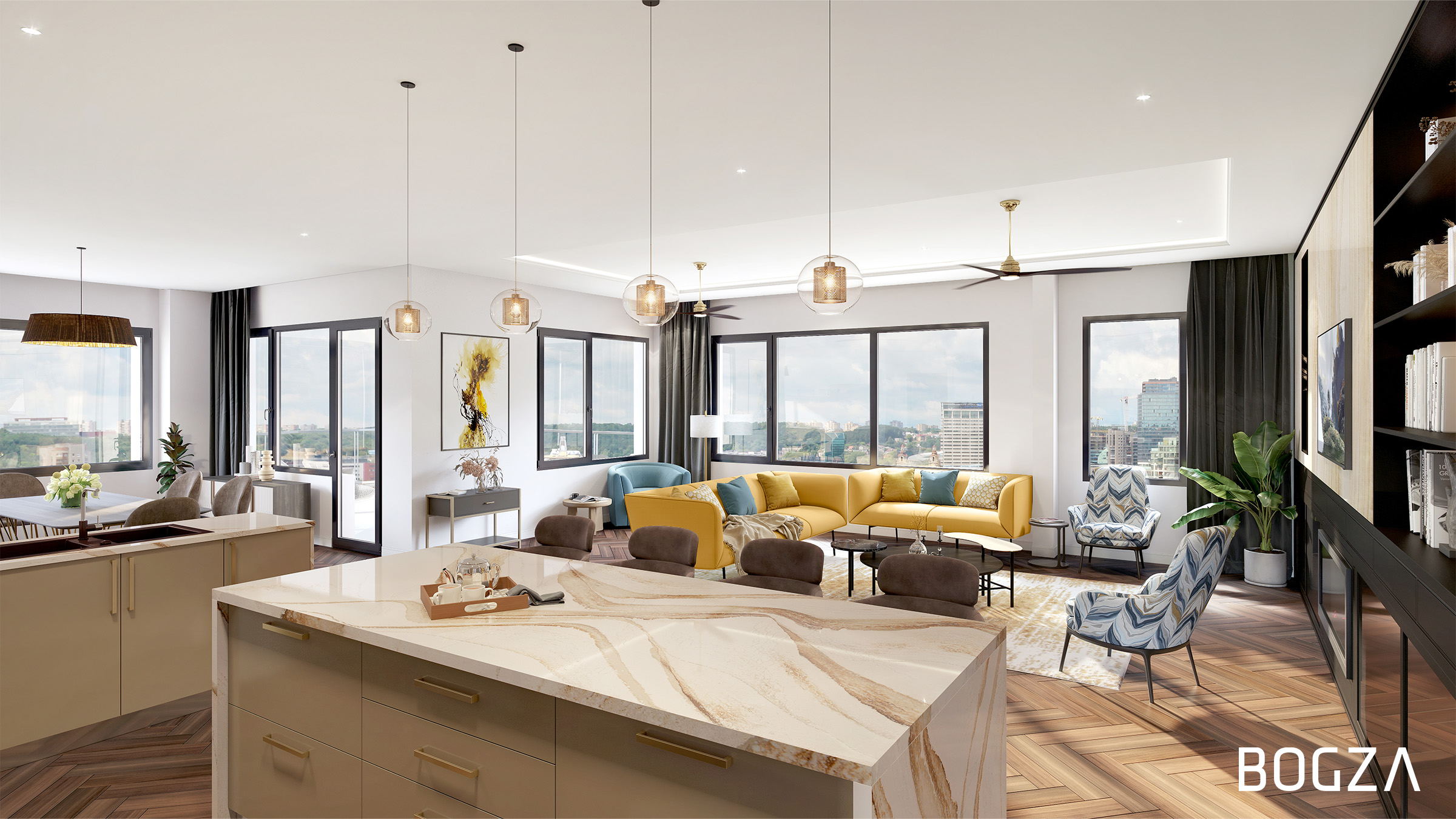 Designed for Passive House© Certification, this high energy efficient building is projected to use fifty percent less energy than current energy compliant buildings. The design also includes 100% continuous preconditioned fresh air circulation and will result in interior spaces that are substantially more healthy, quiet and thermally comfortable than conventional buildings. The building includes green living roofs, green living walls and solar panels.