Completion date
2019; Phase 1
2023; Conversion
Project Type
Master Planning
Independent Living
Memory Care
Nursing
The historic Tudor-style Franke Tobey Jones campus boasts mature landscaping with views of Puget Sound. The community aimed to support its successful operational programs with a state-of-the-art built environment that respects its remarkable history. This project consists of two separate buildings nestled into the existing campus, completing the first phase of the master plan. The nursing and memory care building invests in an innovative healthcare environment for its residents. The apartment building provides needed homes and parking for the community.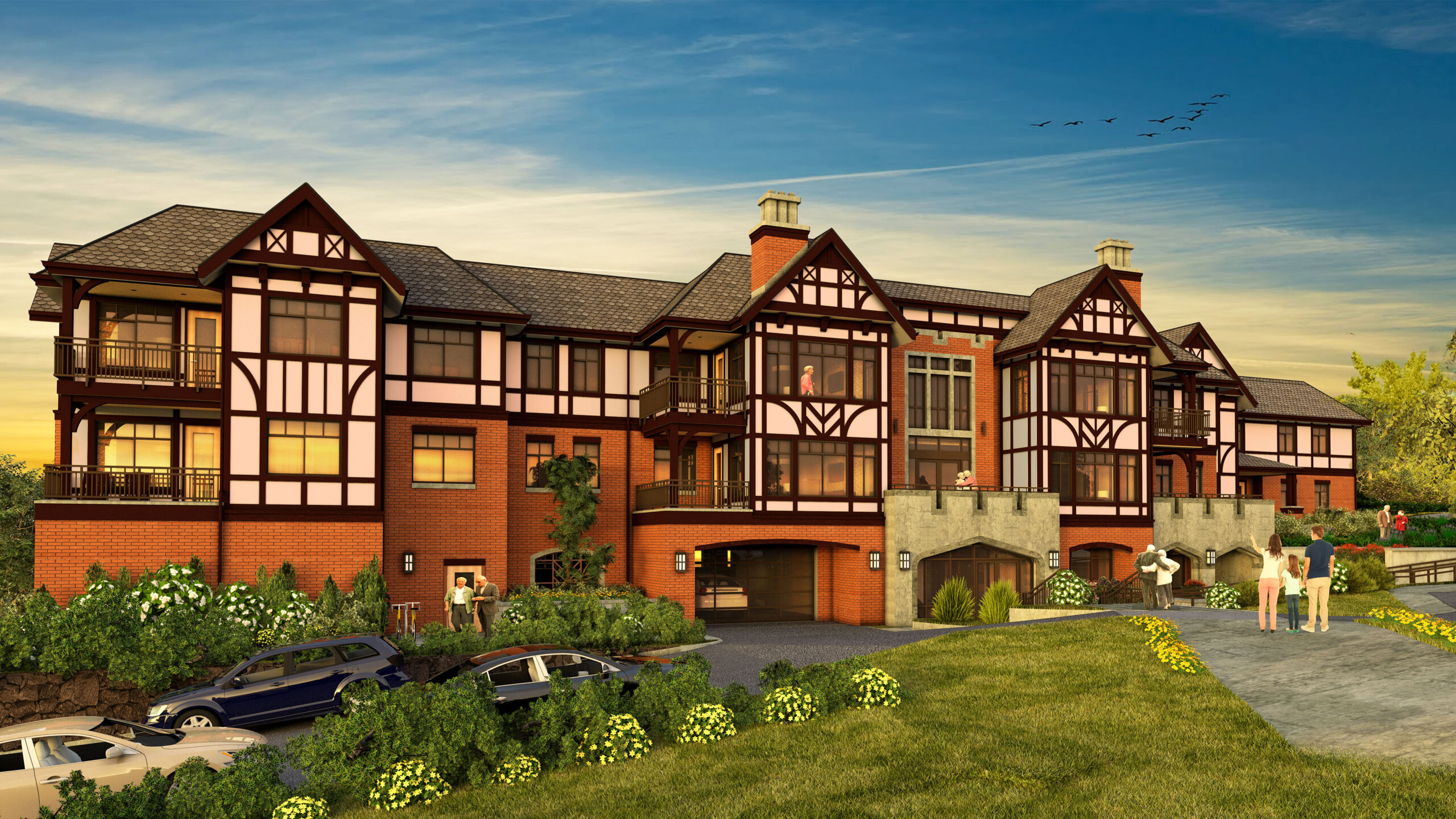 The two-story healthcare and memory care building sets into the property's natural slope, minimizing height and enhancing the character of the building. Using the site's natural grade, the upper and lower floors directly access the grade and offer multiple secure outdoor courtyards and gardens.  Several courtyards and outdoor rooms promote wellness, access to daylight, and various activities. Each healthcare neighborhood has a dedicated serving kitchen, providing meals throughout the day and accommodating individualized residents' needs. Private bedrooms are clustered around light-filled communal living areas in a neighborhood-style layout, encouraging engagement with social and wellness programs.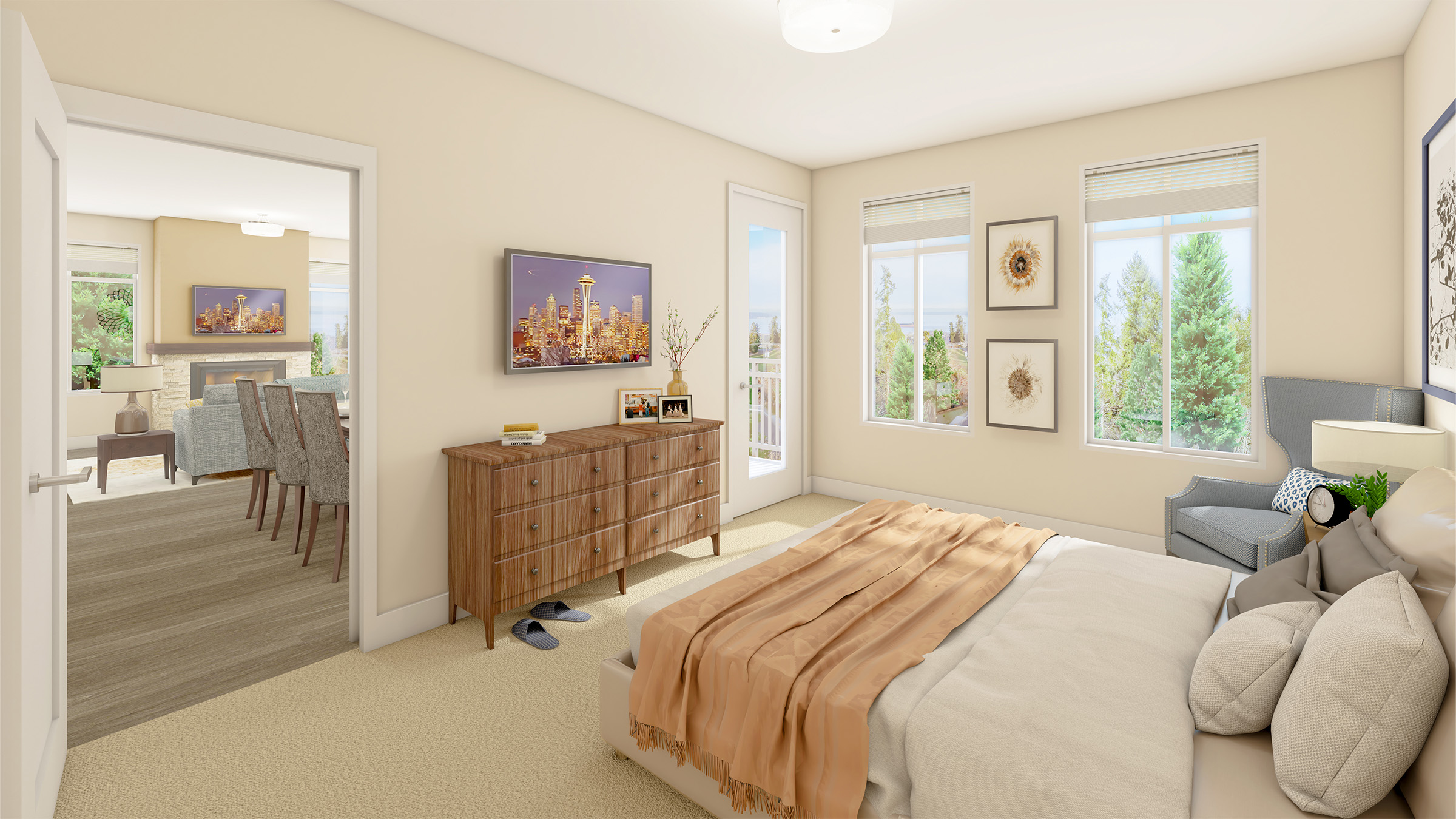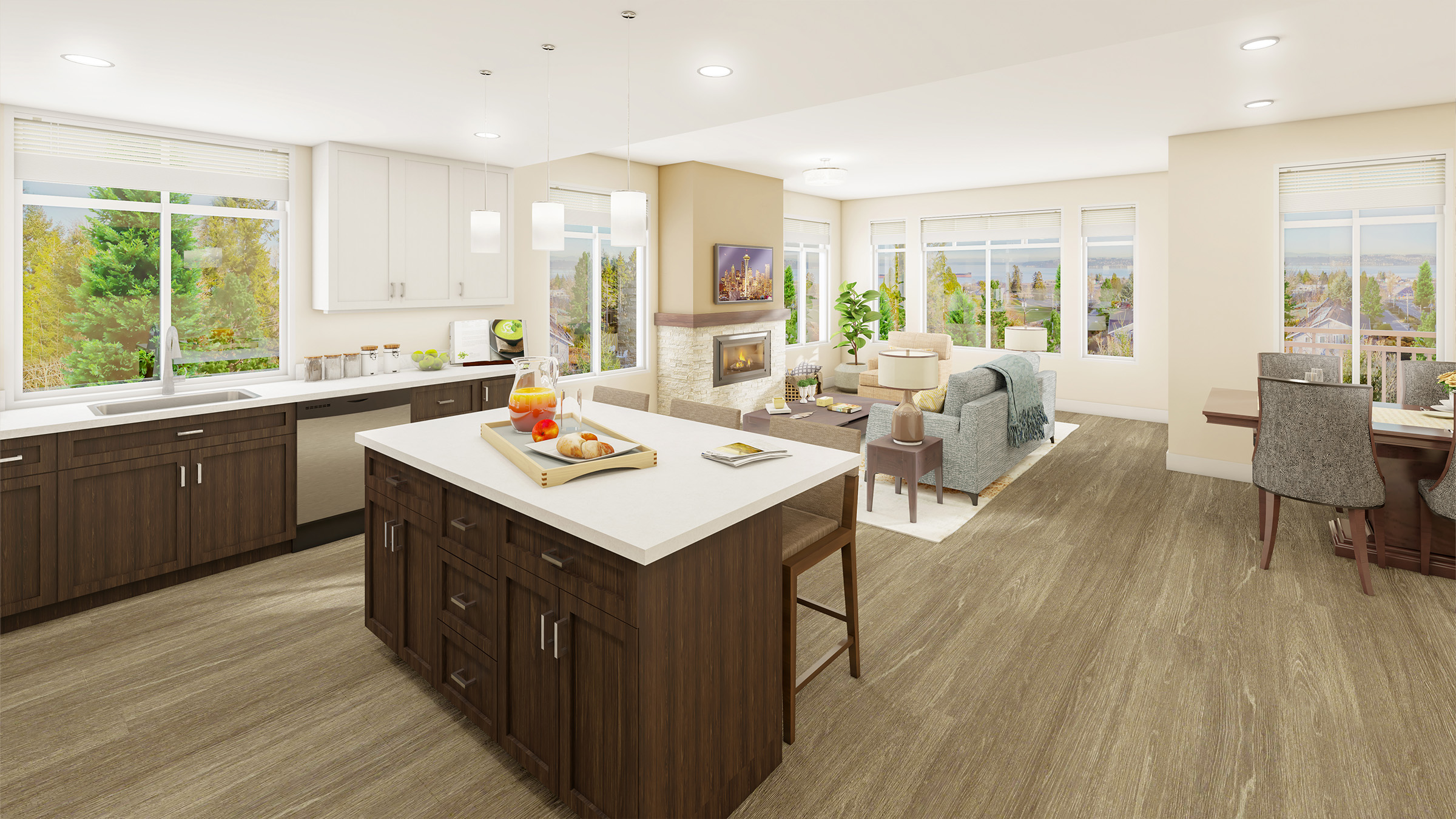 The Apartments are located on a previously underutilized sloping site and knit seamlessly into the existing community. The slope allowed the parking structure to be tucked into the site and under the building, reducing the scale and mass while integrating into the community with a welcoming at-grade entrance and courtyard. The apartment design utilized the slope, framing views of Point Defiance Park's tree canopy and Puget Sound.