Apartments
151 Independent
Tucked into a natural setting on a 12-acre site in the Totem Lake area of Kirkland, LifeBridge Kirkland is surrounded by trees, walking trails, and other outdoor amenities, offering residents a strong connection to nature. The five-story, independent senior living community's unique design allows for flexibility for future conversion to assisted living.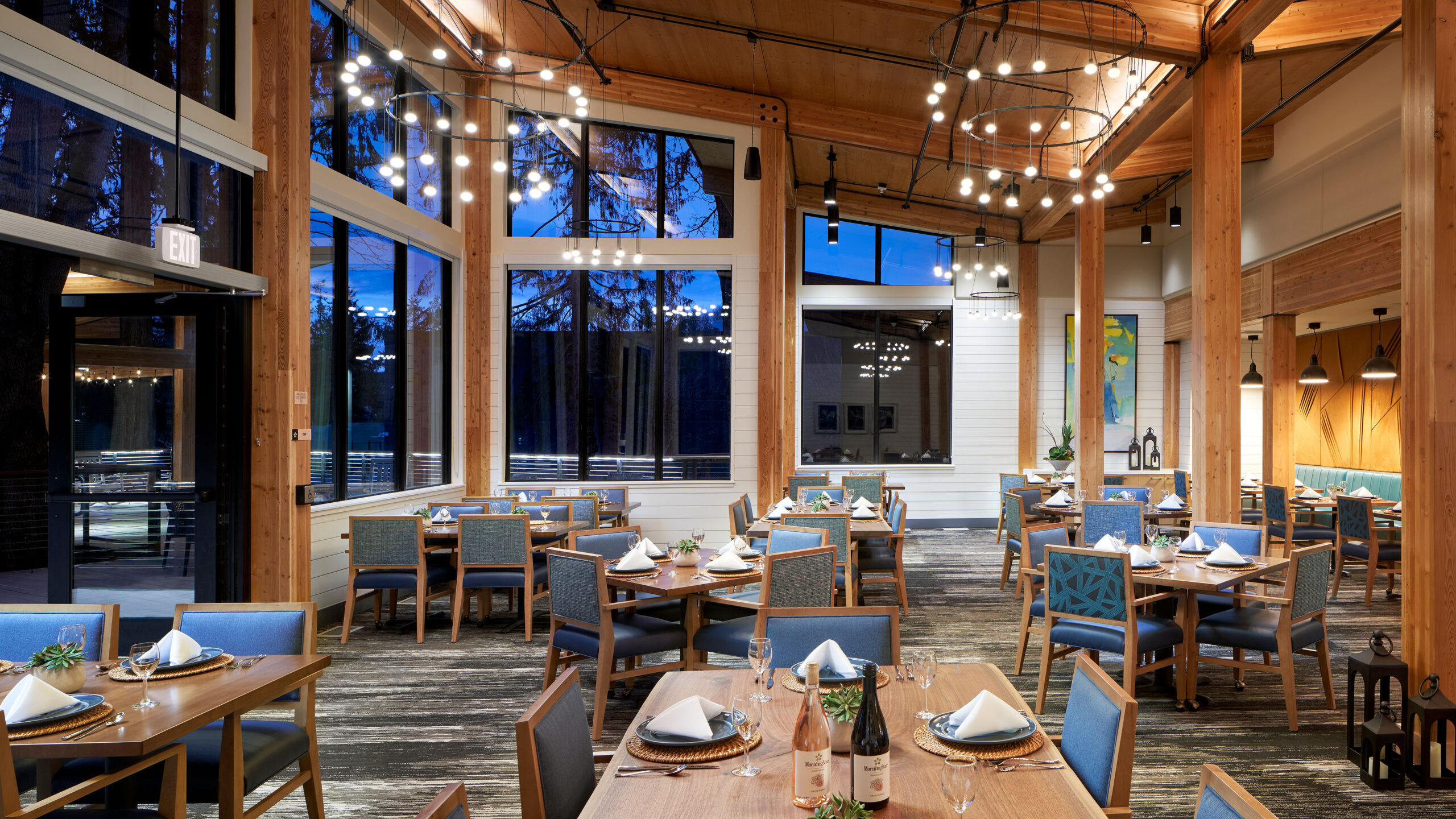 Inspired by the nature surrounding the building, materials such as exposed cross-laminated timber (CLT) and wood panels bring warmth into the space. Exterior cementitious panels along with brick accents, provide a modern look that emphasizes human scale and provides a variety of textures that are low maintenance.
The community's spacious park-like atmosphere includes a treehouse-style covered outdoor dining deck built among existing trees. Embracing the PNW climate, this unique amenity was designed and outfitted for year-round use by residents.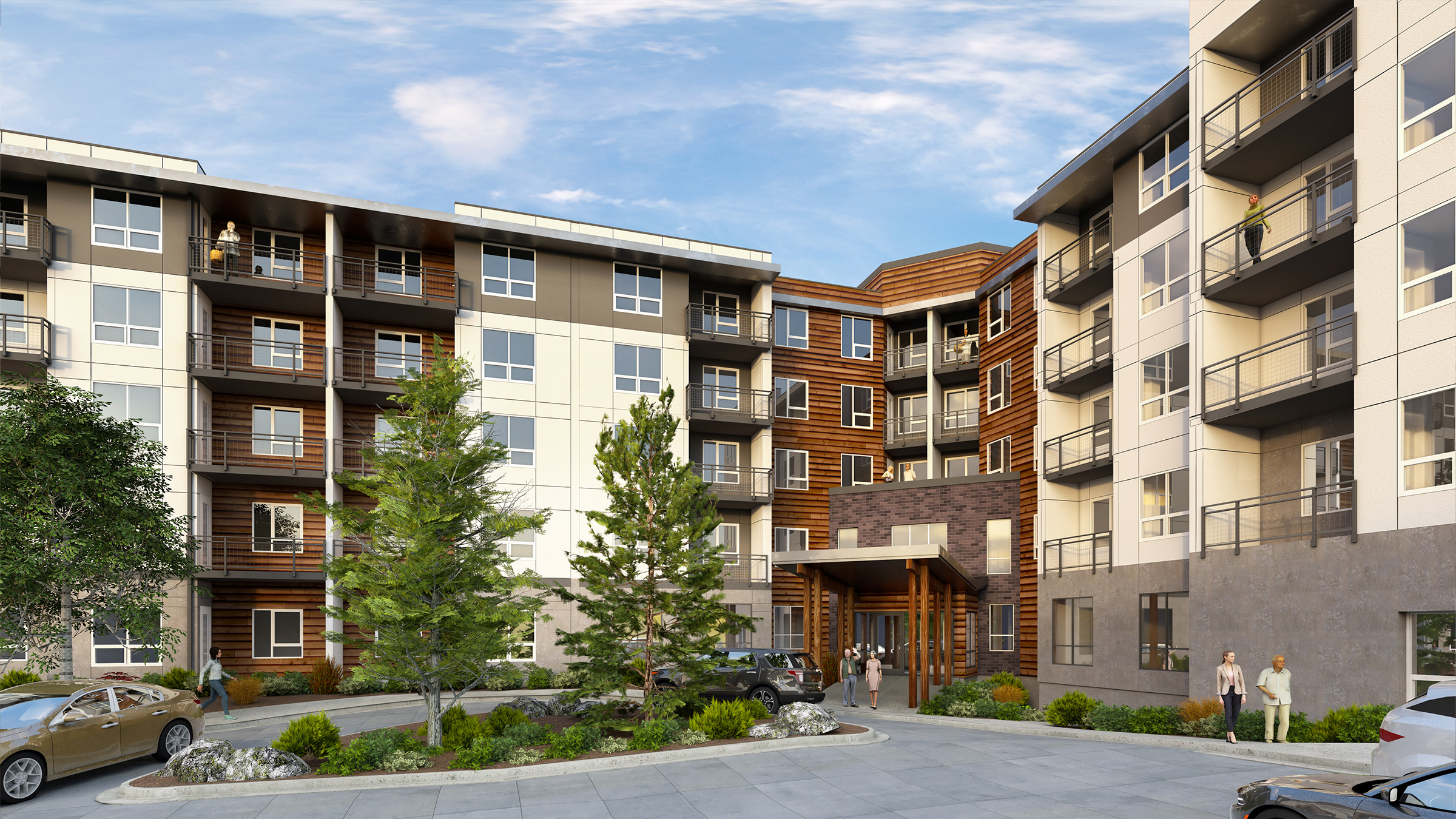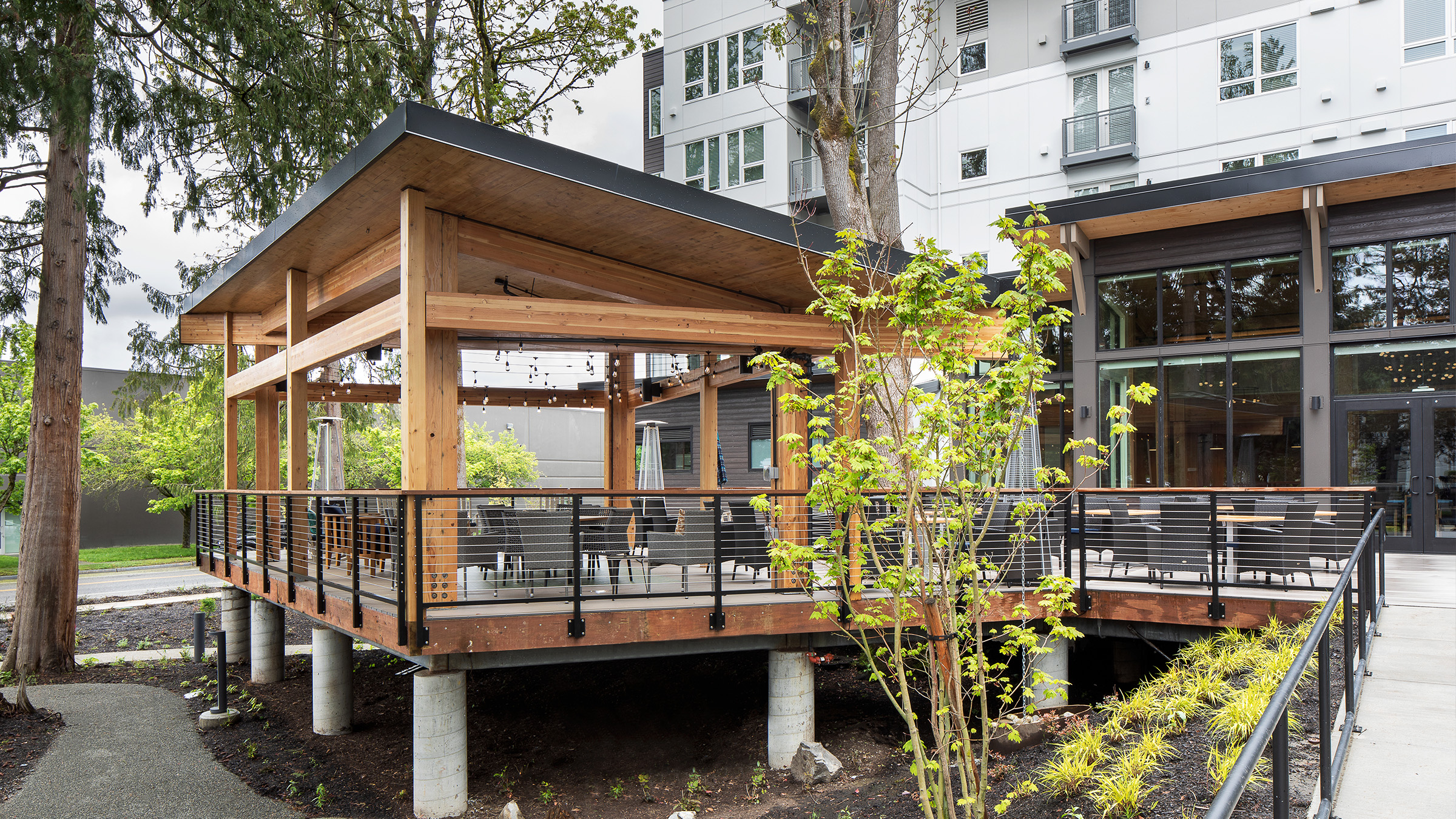 LifeBridge Kirkland provides an abundance of amenities for residents that include restaurant-style dining venues, a movie theater, an art studio, a wellness center with a pool, spa, fitness room and salon, a business center, and structured secure parking.
Additionally, residents can enjoy the nearby beaches and parks of Juanita Bay, shop at the nearby neighborhood retail center, The Village at Totem Lake, and have convenient access to Evergreen Health Medical Center.