The Audi Beaverton dealership is a 20,000-square-foot building that tripled the size of the showroom floor. By using the latest in glass and lighting technology the project reflects the brand's vision in a dynamic, captivating atmosphere for customers and staff.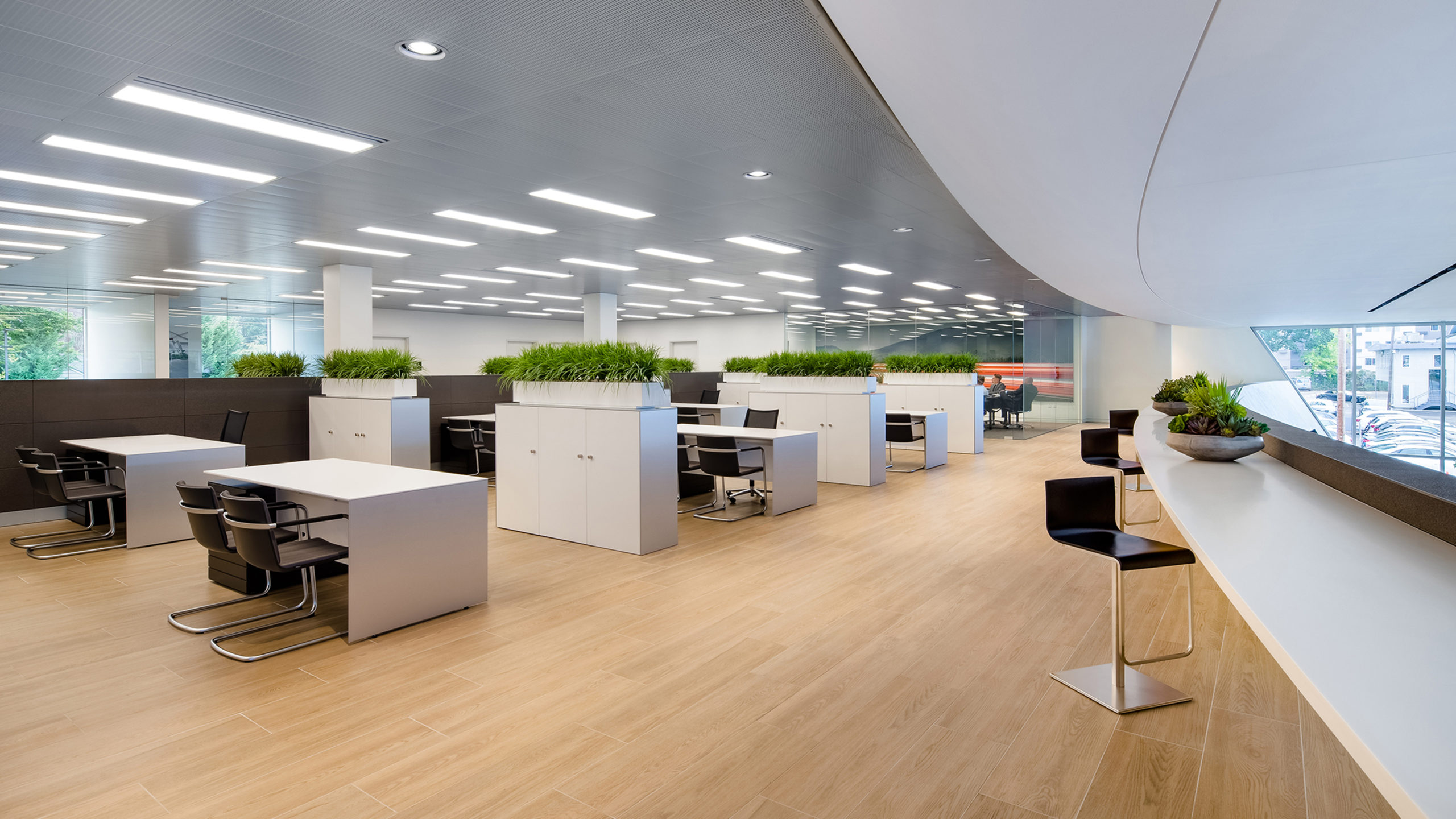 The building features high-efficiency glass and detailed branding elements, like the Audi aluminum silver along the façade. Its square, angular form contrasts with the curvature of the logo. Seven automatic, high-speed, glass and aluminum roll-up doors allow for quick and easy placement of the vehicles in the showroom.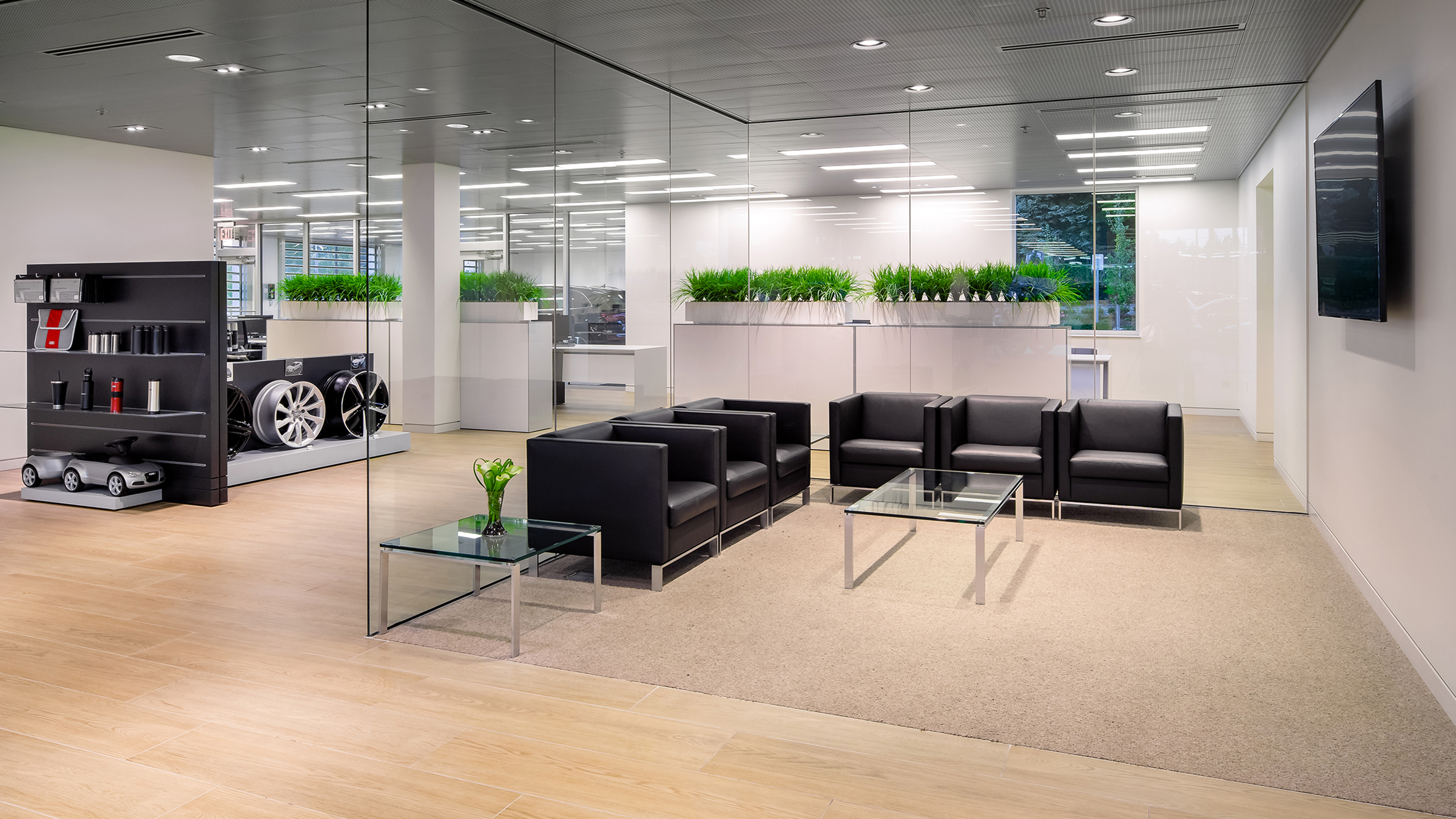 Inside, the showroom features a long loft. Detailed to evoke images of a banked race track, the loft design subtly emphasizes Audi's sport brand. As the dealership expands the lofted area can function as additional sales and office space. In another corner of the showroom, a convex high-gloss wall curves seamlessly into the ceiling and joins the angled sides of the glass curtain exterior walls, carving an alcove inside the showroom floor.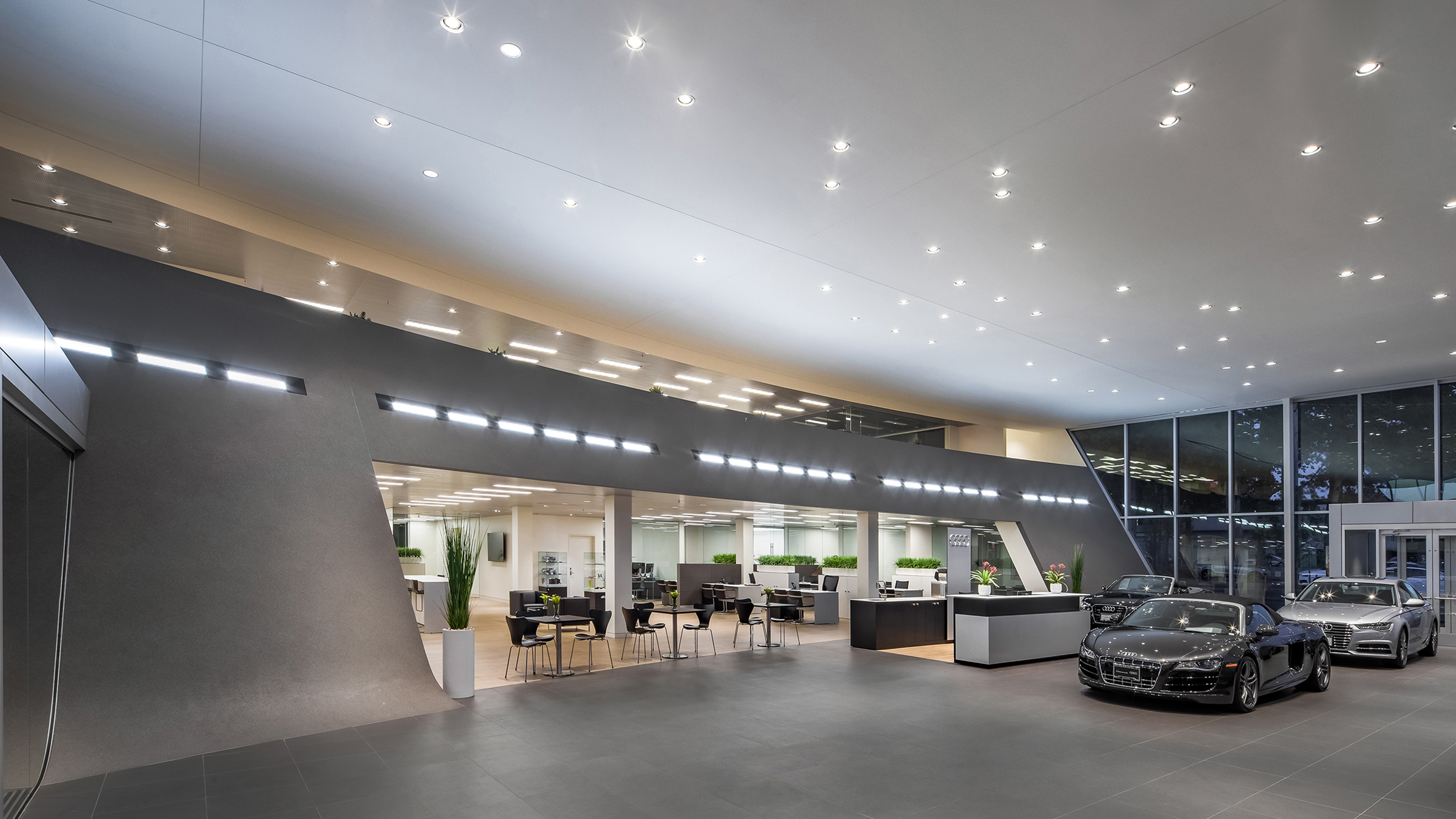 LED energy-efficient ceiling lights centered to perfectly illuminate each of the 12 cars displayed in the showroom—an effect achieved by temporarily putting the cars in place mid-construction to ensure the desired effect.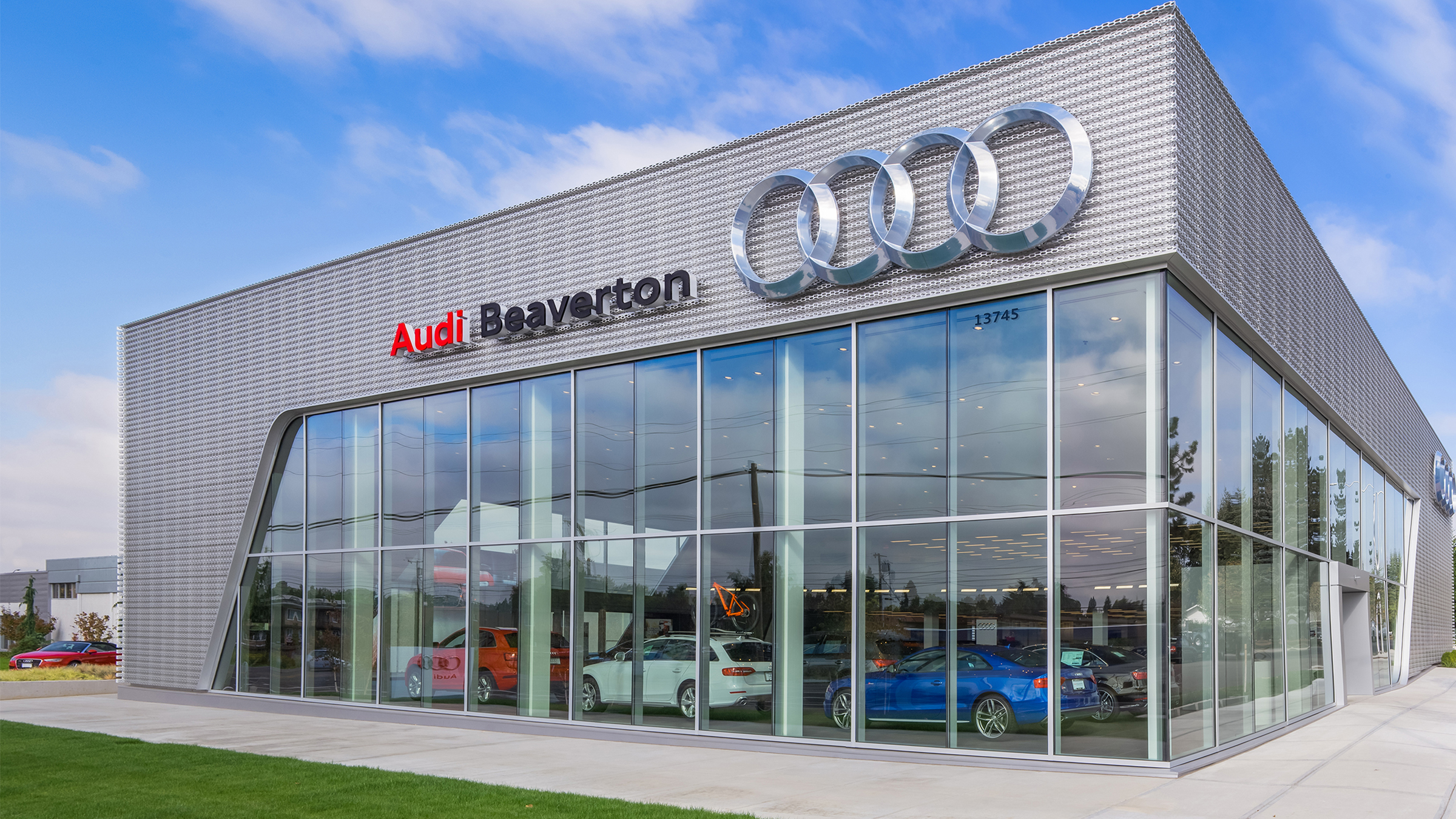 The Audi Beaverton dealership has become one of the most successful dealerships in the area. The head architect for Audi America declared the Audi Beaverton Terminal Building "a showpiece of precise detail execution at a level commensurate with the quality of the Audi product itself."