Porsche Studio is a cutting-edge retail space designed to showcase the heritage and legacy of innovation that defines the Porsche brand. The first of its kind in the United States, Porsche Studio captures the vibe of an international art gallery, with glass garage-style doors and windows that put design on display. Located within a beautifully renovated industrial warehouse in Portland's Pearl District, the design invites onlookers in to a voluminous yet intimate experiential space unlike anything else in this vibrant, pedestrian-friendly arts and culture district.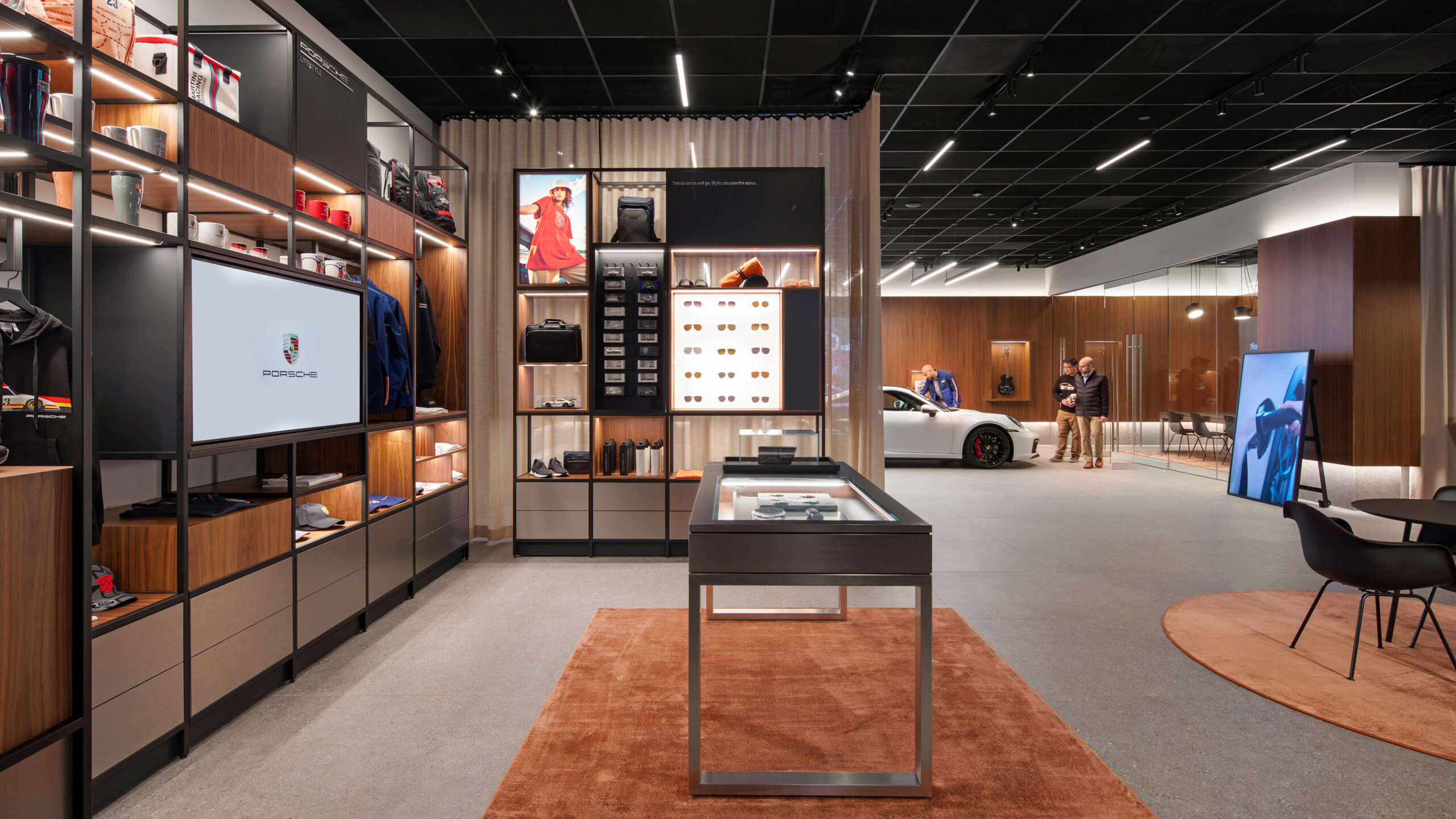 Envisioned as gathering space where Porsche owners and enthusiasts can build community together, the design features an exhibition space that puts the design and racing history of Porsche on display. The material palette reflects a robust mix of inspiration from the Pacific Northwest and from Porsche's international studios, including Italian Terrazzo floor tiles, hand-finished walnut wall panels, and a custom-designed wine and espresso bar that incorporates locally-crafted ceramic tiles.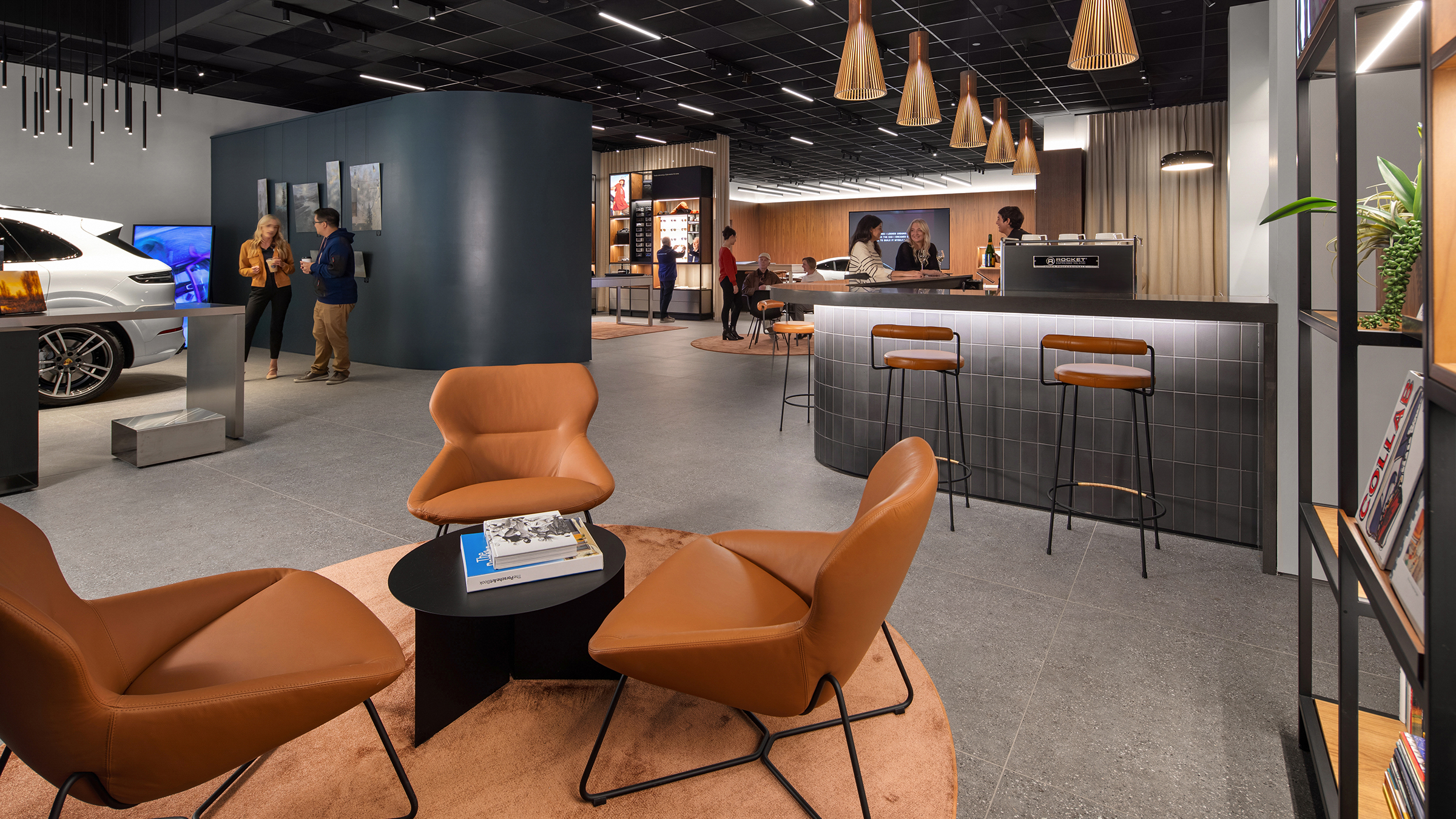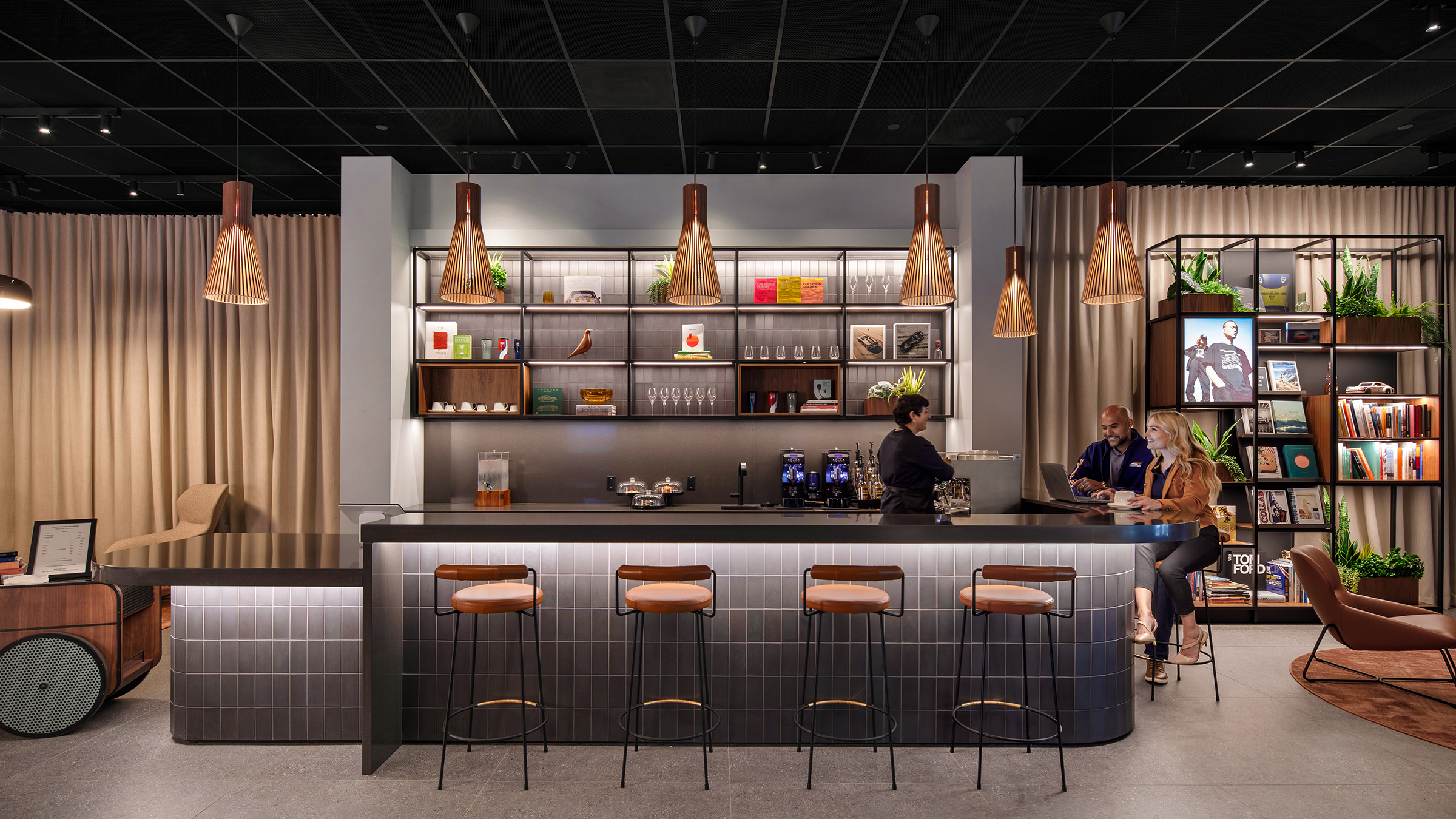 A spacious garage provides a flexible, multipurpose venue for hands-on workshops and classes, and can be transformed to host lectures, screenings, and music performances. A curated boutique is adorned with elegant Porsche merchandise and a collection of vintage road maps to offer resources for planning trips and rallies.