Construction cost
$2 million
Working within the branding guidelines established by the manufacturers, the LRS design team renovated the Lithia Chrysler Dodge Jeep Ram dealership in Portland to update the appearance, and to improve accessibility and visibility of the store. Elements from all of the brands were incorporated in the renovated building, creating a modern, cohesive aesthetic.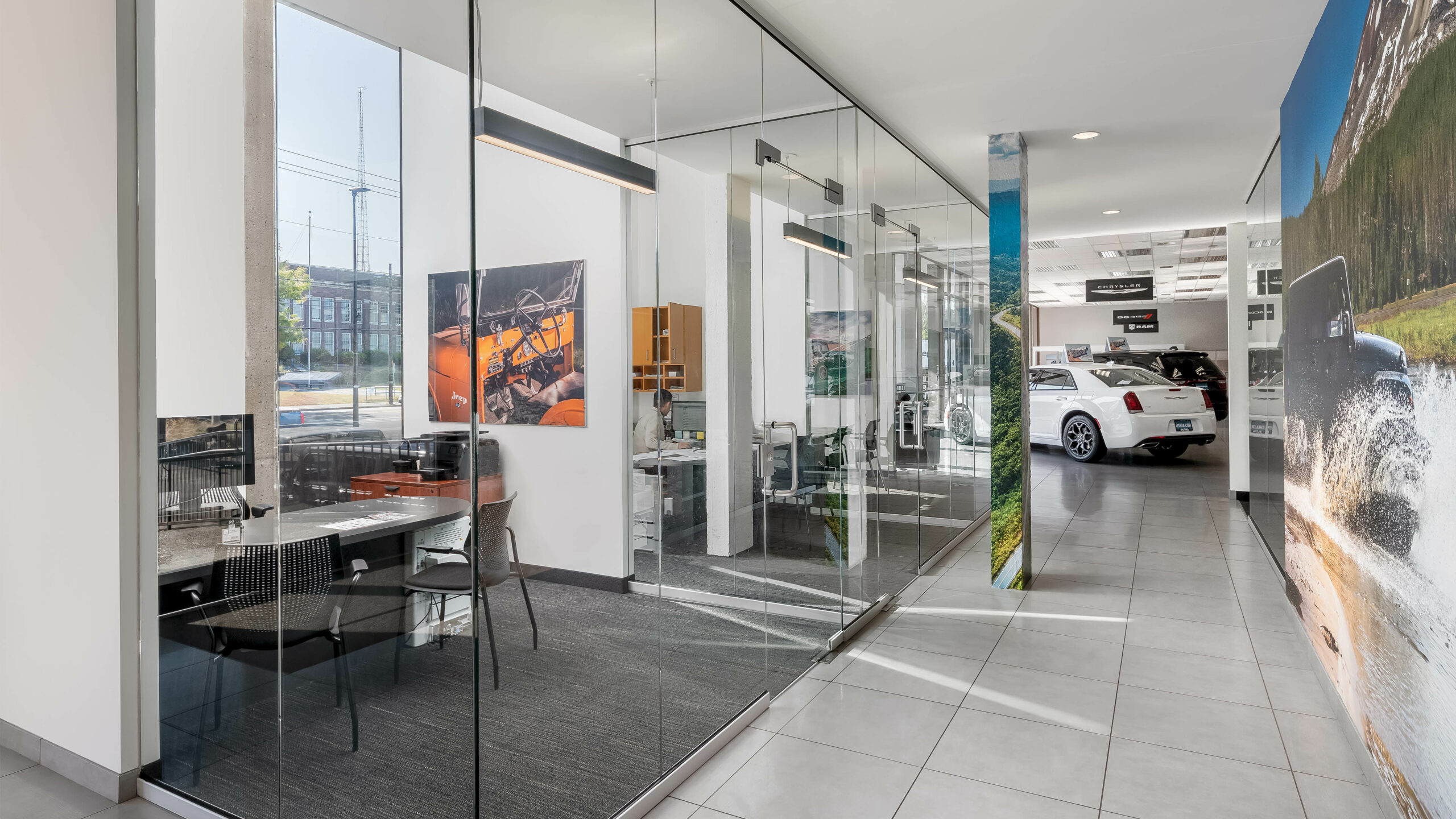 The design team worked to unify past additions to create an optimal customer experience for the client. A complementary palette of finishes was selected to create a cohesive transition between the distinct, but complementary brands. Black aluminum composite paneling with chrome accents and crisp geometry comprise the building's exterior facade. Minimalist interiors featuring white orthogonal volumes, linear details, and durable porcelain tile flooring create a crisp backdrop for the vehicles on display as well as a calm and welcoming space for waiting customers.
Floor-to-ceiling glass walls at the central offices bring in abundant natural light along with a sense of openness and transparency to the sales process. These centralized offices are efficient for shared staff and create a clear transition zone between the two showrooms, while unifying the two halves of the building and establishing a clear connection for customers exploring both product lines.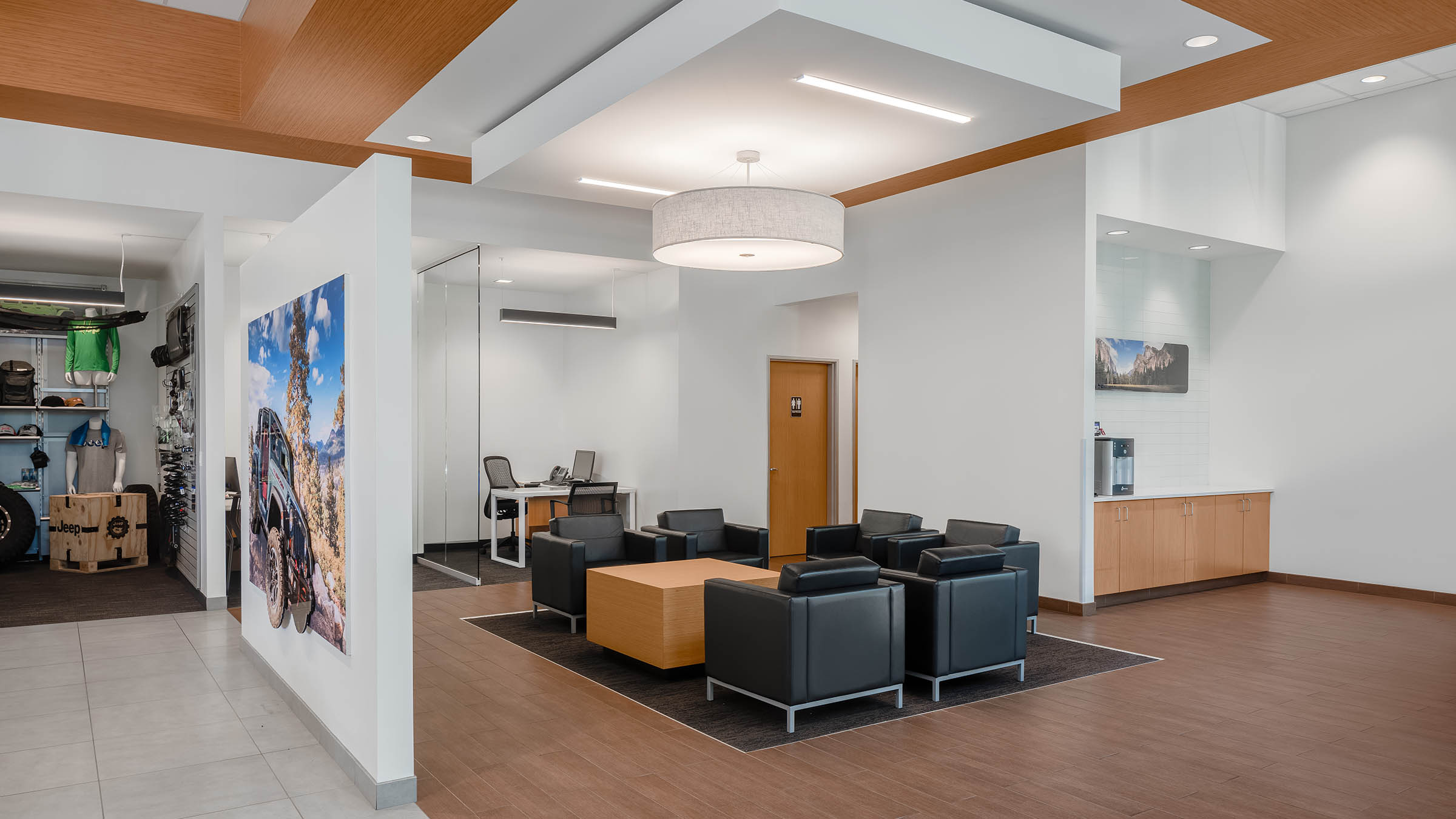 Nearly 60 years old, the original building is a mosaic of additions, sitting approximately three feet above the street. Additions including the vehicle ramp and ADA-compliant features improve accessibility for customers.