Construction cost
$1,871,000
A progressive bi-coastal law firm headquartered in downtown Portland, Ball Janik, LLP wanted an open-concept environment to foster an inclusive, collaborative, and flexible office while drawing employees back into the office after two years of remote or hybrid work. Encompassing a people-centric approach, the LRS design team created a finished space that ensured their vision was thoughtfully designed and minimized traditional law-firm hierarchy.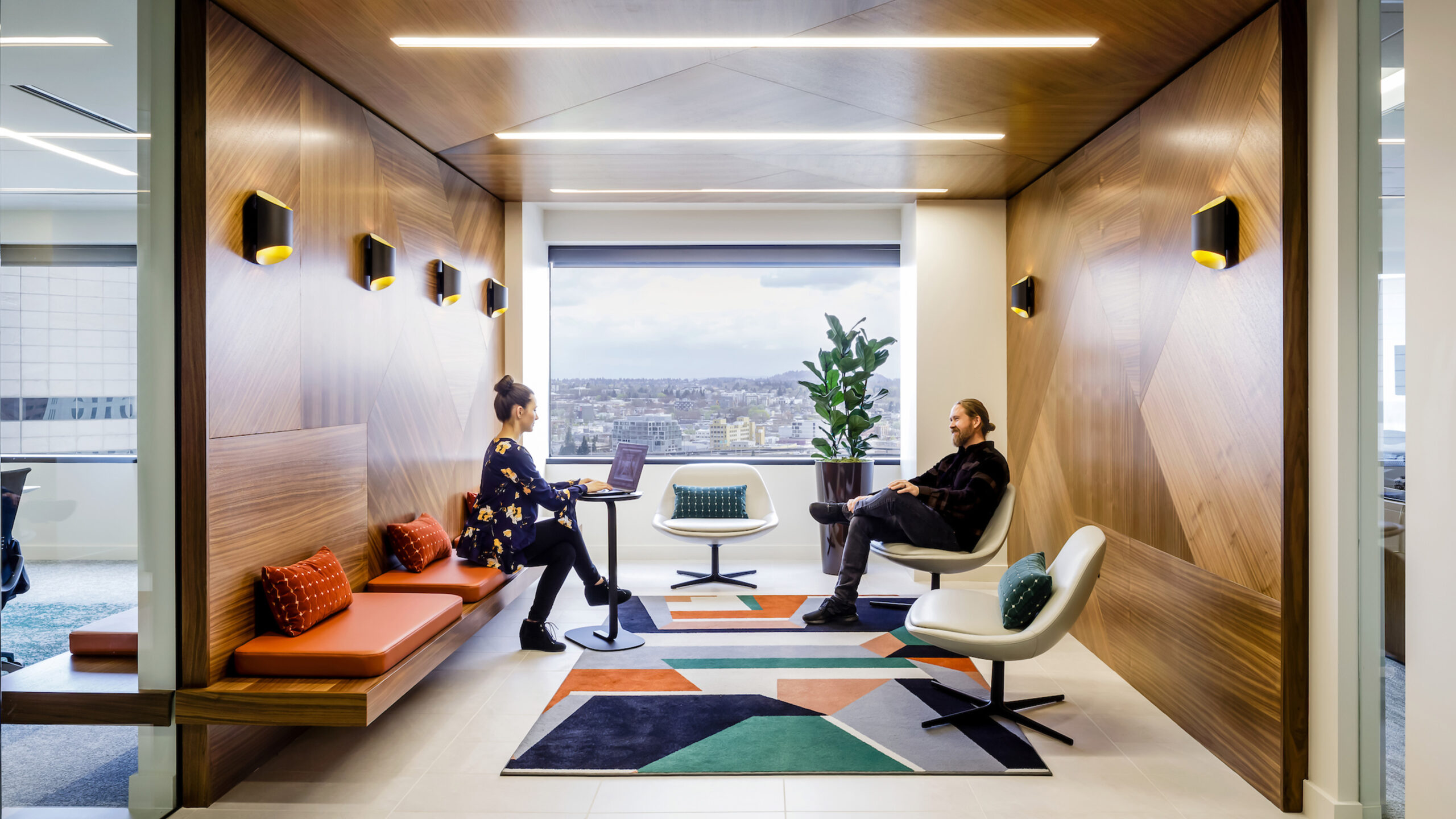 Ball Janik wanted to differentiate themselves from their more traditional law office competitors. The LRS design team accomplished this by curating design elements such as incorporating a high level of transparency along the office edge, crafting subtle details, eliminating barriers to inter-office communication, and maximizing daylight into the interior of the floor plate.
View corridors were created to capture views of the Willamette River, scattered city bridges and Mount Hood. In traditional law offices, corner vistas are reserved for more elite members of a law firm; at Ball Janik these areas have seating for any member to utilize for individual respite or impromptu conversations. Large relites allow daylight to puncture through the offices and bring light into the main circulation pathway. Private offices are traditional in function but break the mold of traditional hierarchical office sizes found in most law firms, by embracing one size fits all.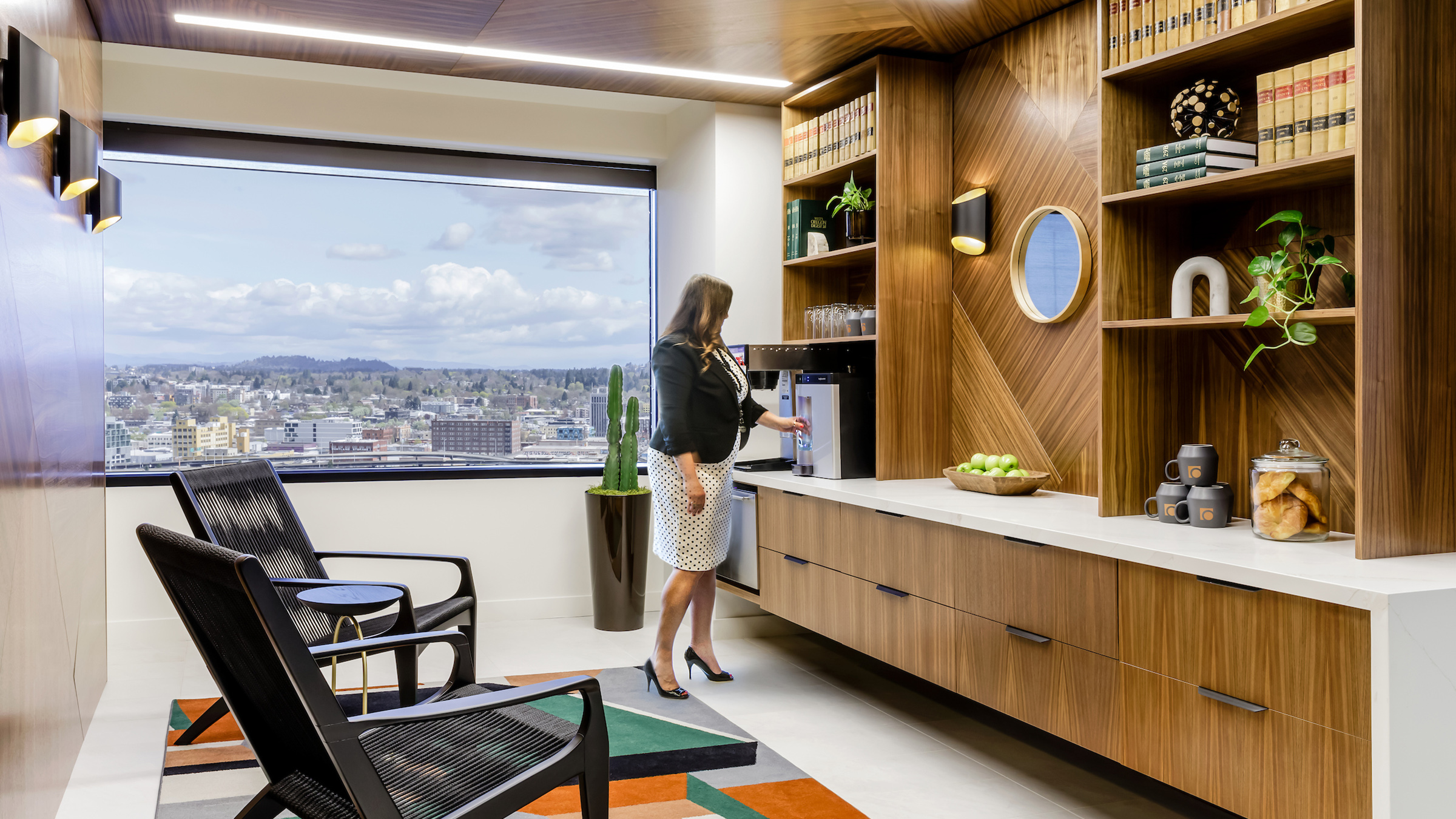 Flanking each side of the large conference room, LRS designed "jewel boxes" to serve a multifunctional purpose. Generally defined as a typical coffee area and lounge, these spaces act as impromptu zones for clients to have quick conversations with lawyers outside of formal meeting areas. Wood encases the space and provides a warm and secure enclosure with LED wall sconce accents, plush colorful rugs, and calming views of the Willamette River beyond. Additional small and medium meeting spaces are provided throughout to capture spatial or technological needs.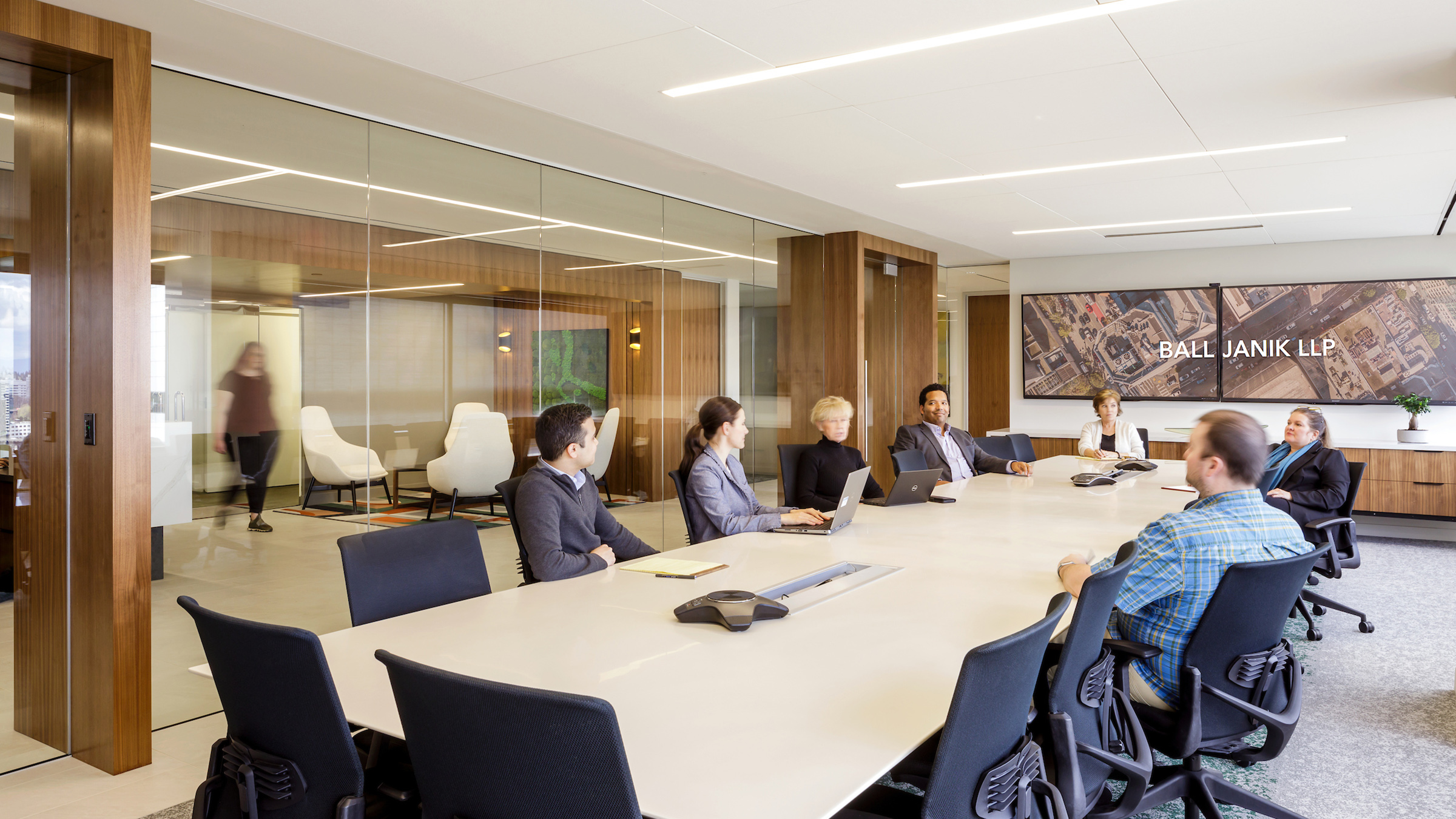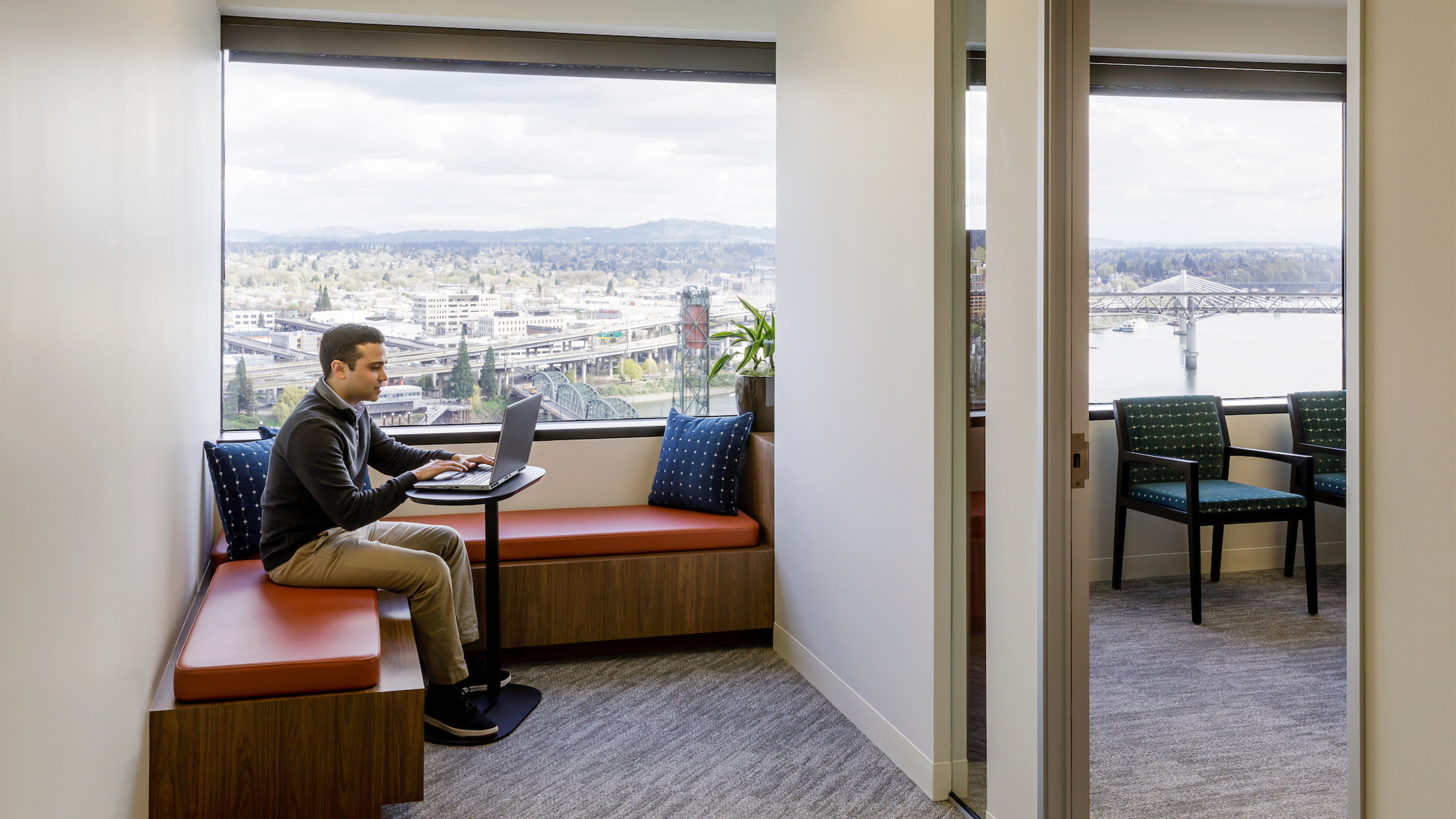 The LRS design team drew inspiration from Ball Janik's powerful branding and bold tagline "Boutique Service | Towering Capabilities" by creating a strong design story to carry thought the space. Titled "Into the Woods," the design is bold and modern, accomplished with a neutral color palette, warm walnut wood applied and detailed in unexpected ways, and unique elements such as benches and cabinetry. Themes of nature ripple throughout the space from the pragmatic symmetrical layout of spatial functions to the rich warmth of walnut paneling, moss wall art features, and earth-tone accents. Locally sourced wood veneer creates a large-scale marquetry pattern, giving homage to a traditional design.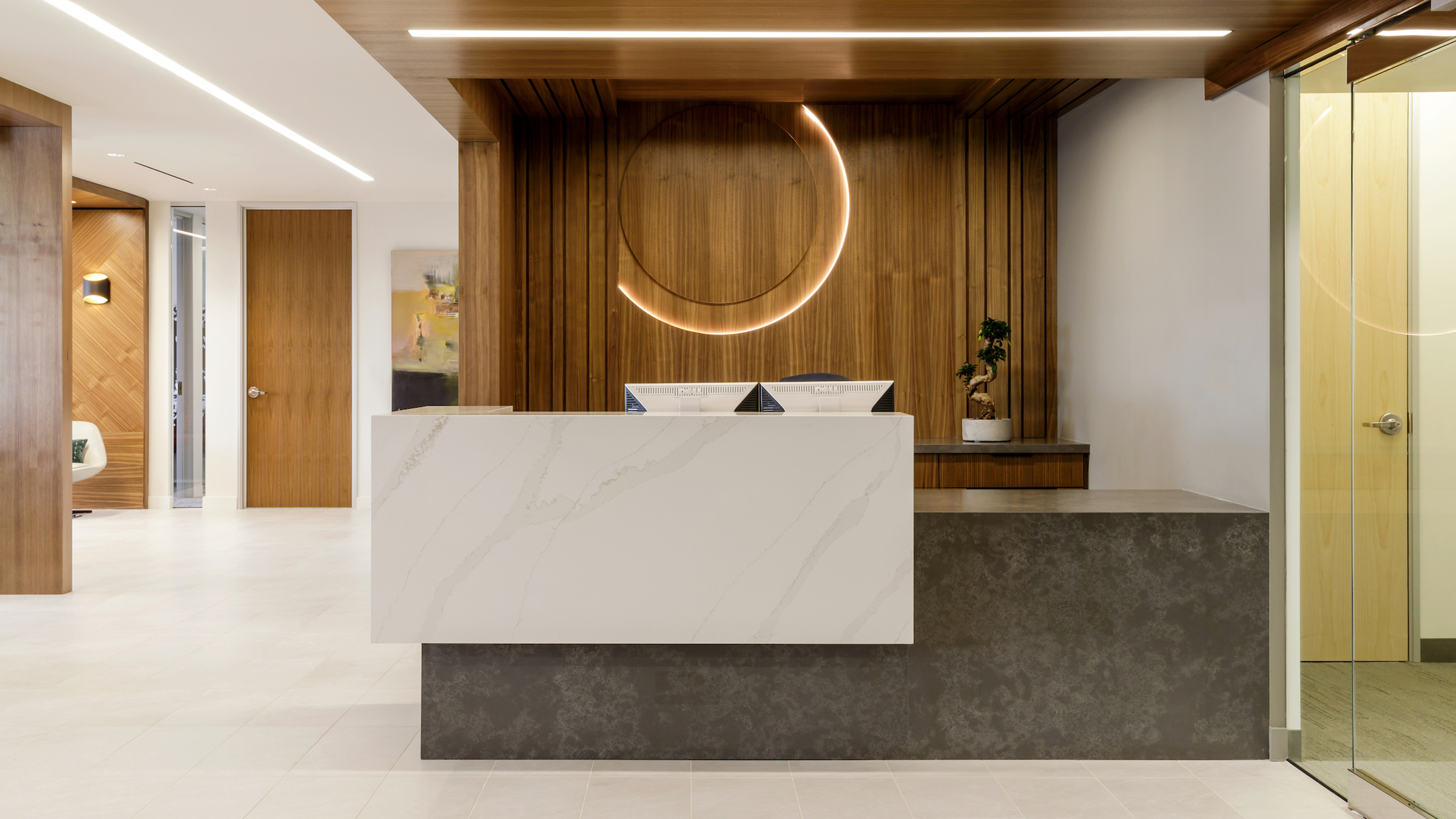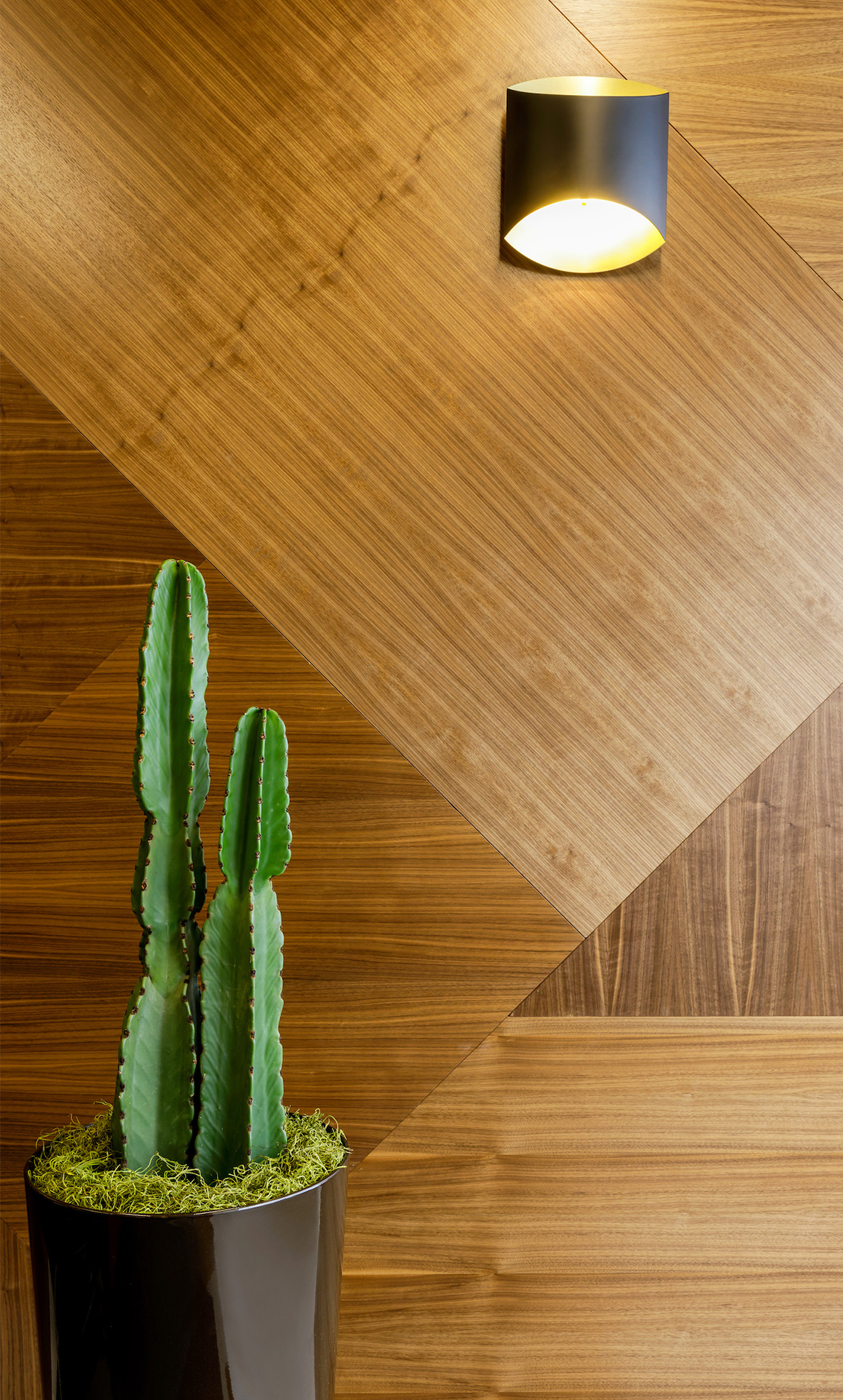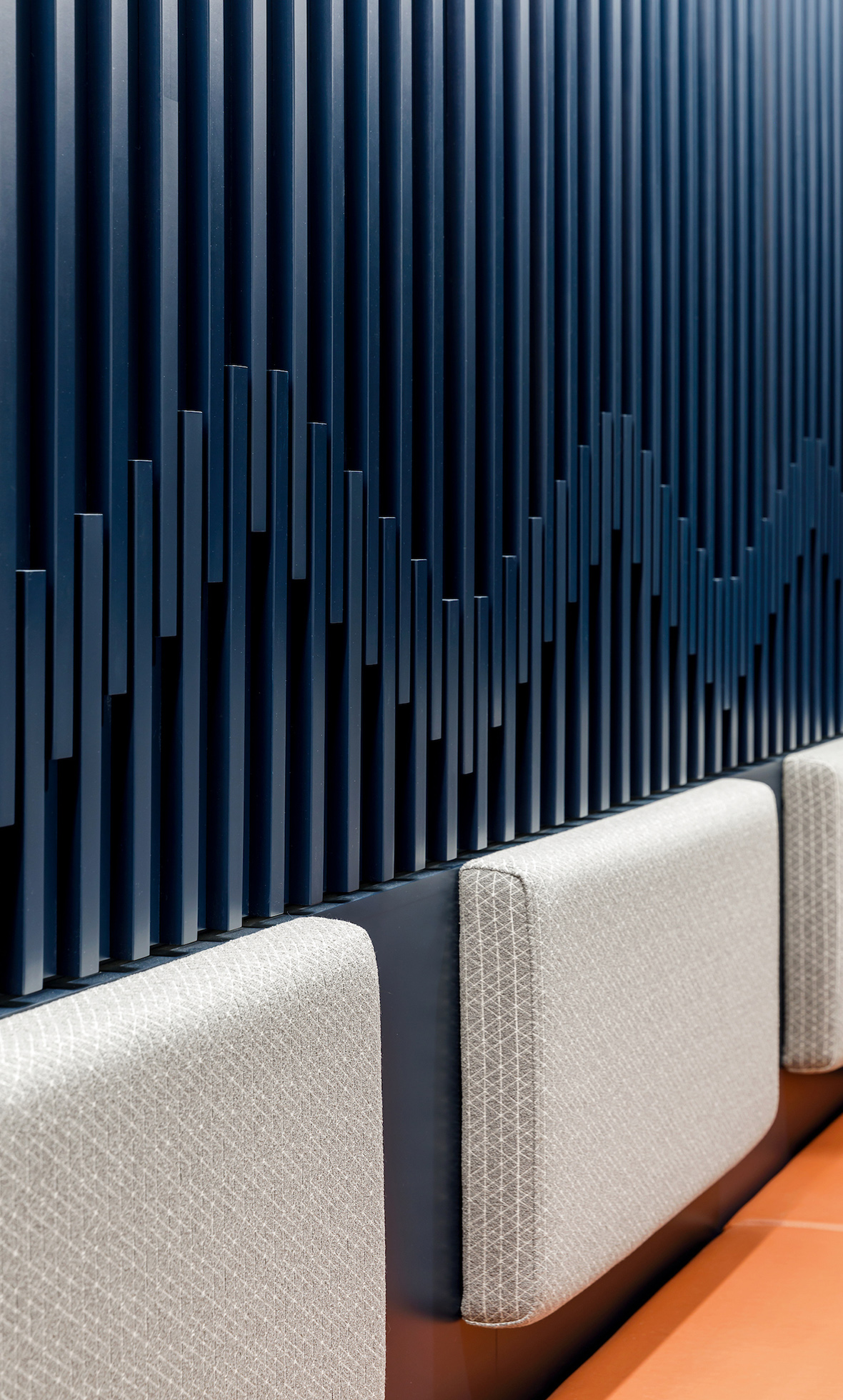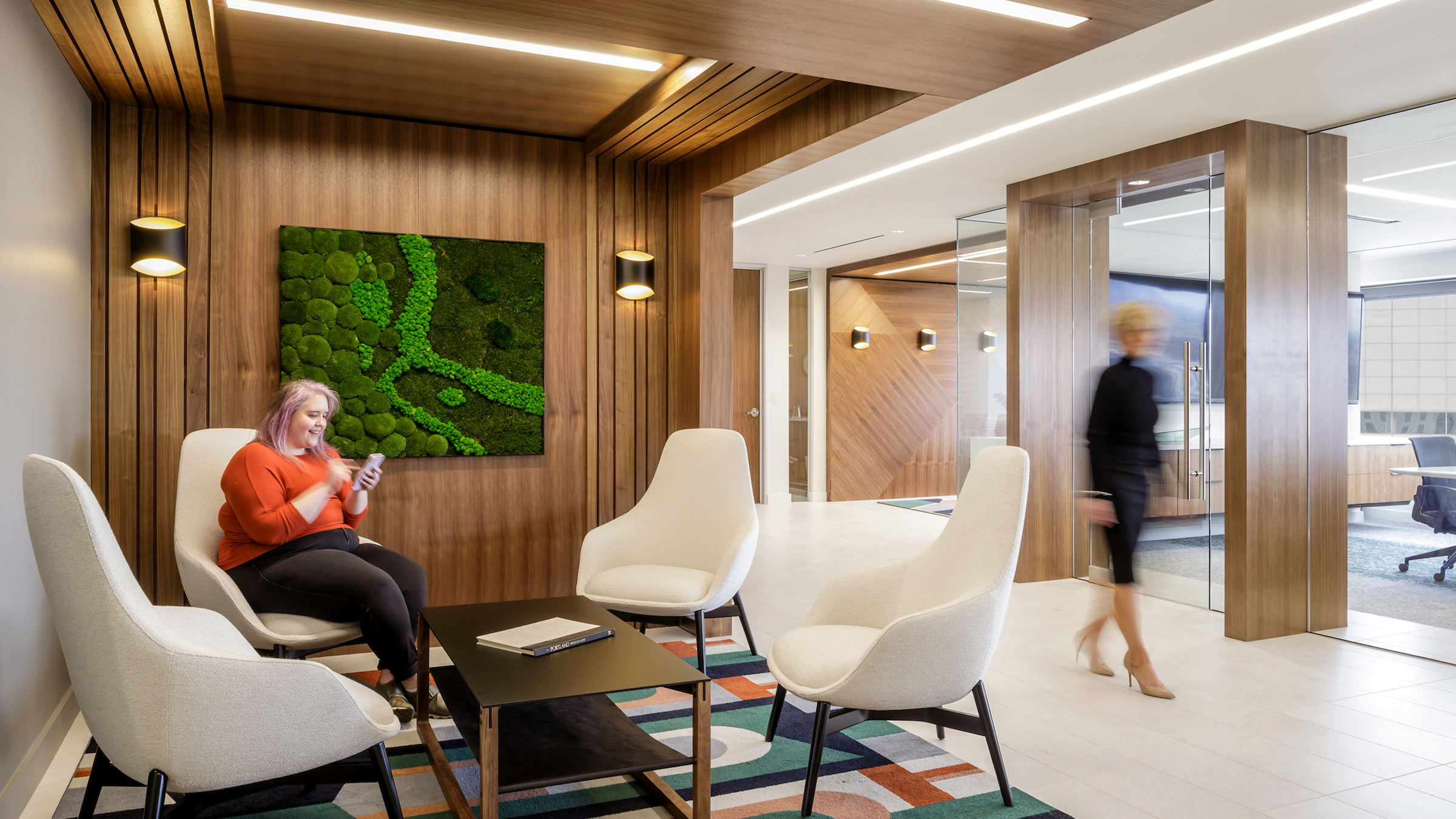 Layered slat accents in the lobby and break room emphasize an infusion of fun with a splash of color to accentuate the space. From materials to accents, every design element exemplifies Ball Janik's people-centric approach.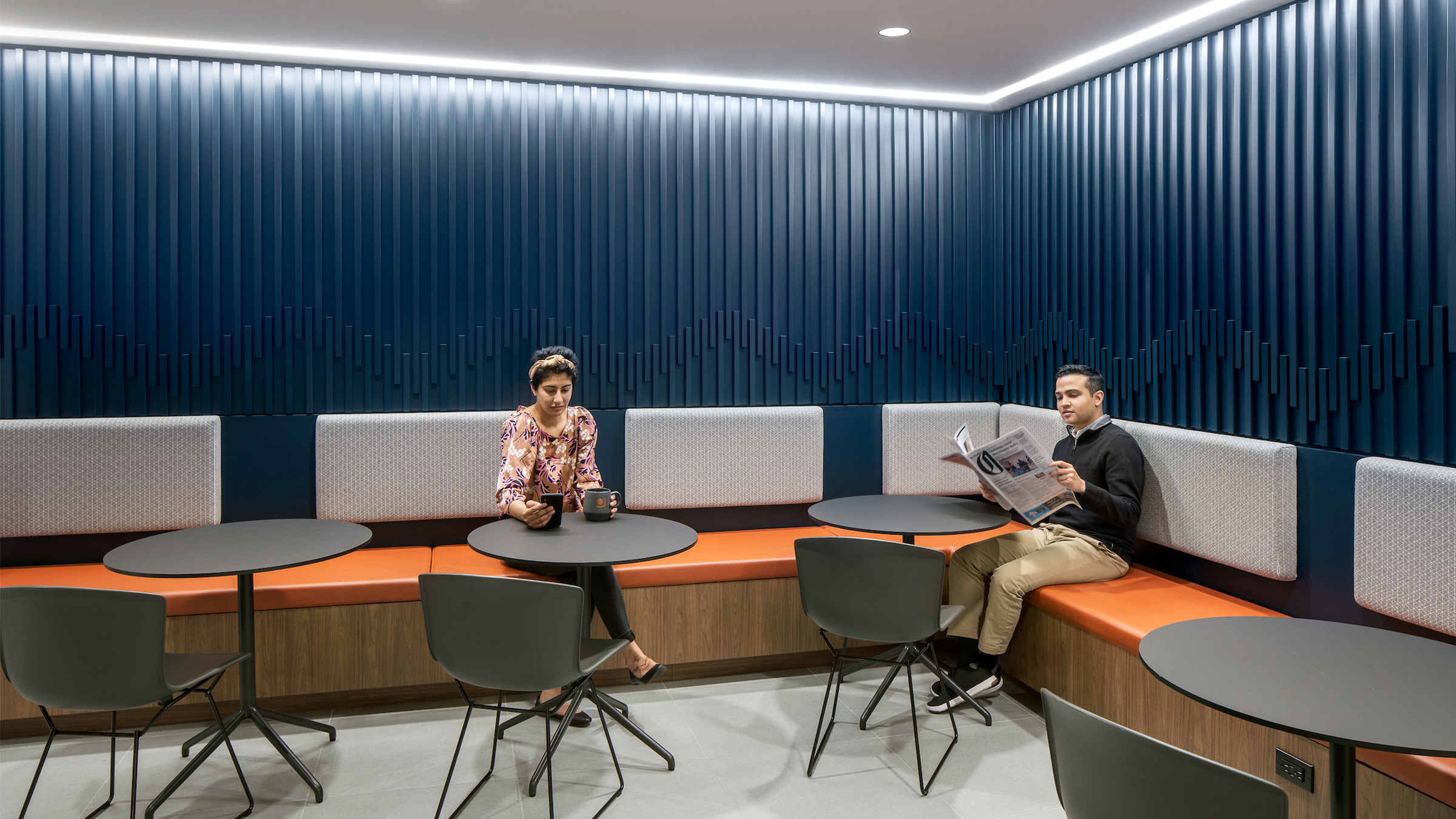 ALA Podcast | Legal Management Talk: Office Design and Employee Wellness with Heather Oden and Amalia Mohr