Construction cost
$2,875,000
LRS was engaged to renovate the headquarters of America's largest early education and childcare provider, KinderCare. The new office focused on right-sizing their space as they switched to a hybrid workplace model. As they made the culture shift to allow employees to work from home, the new office needed to become a destination with ample amenities and invigorating meeting spaces.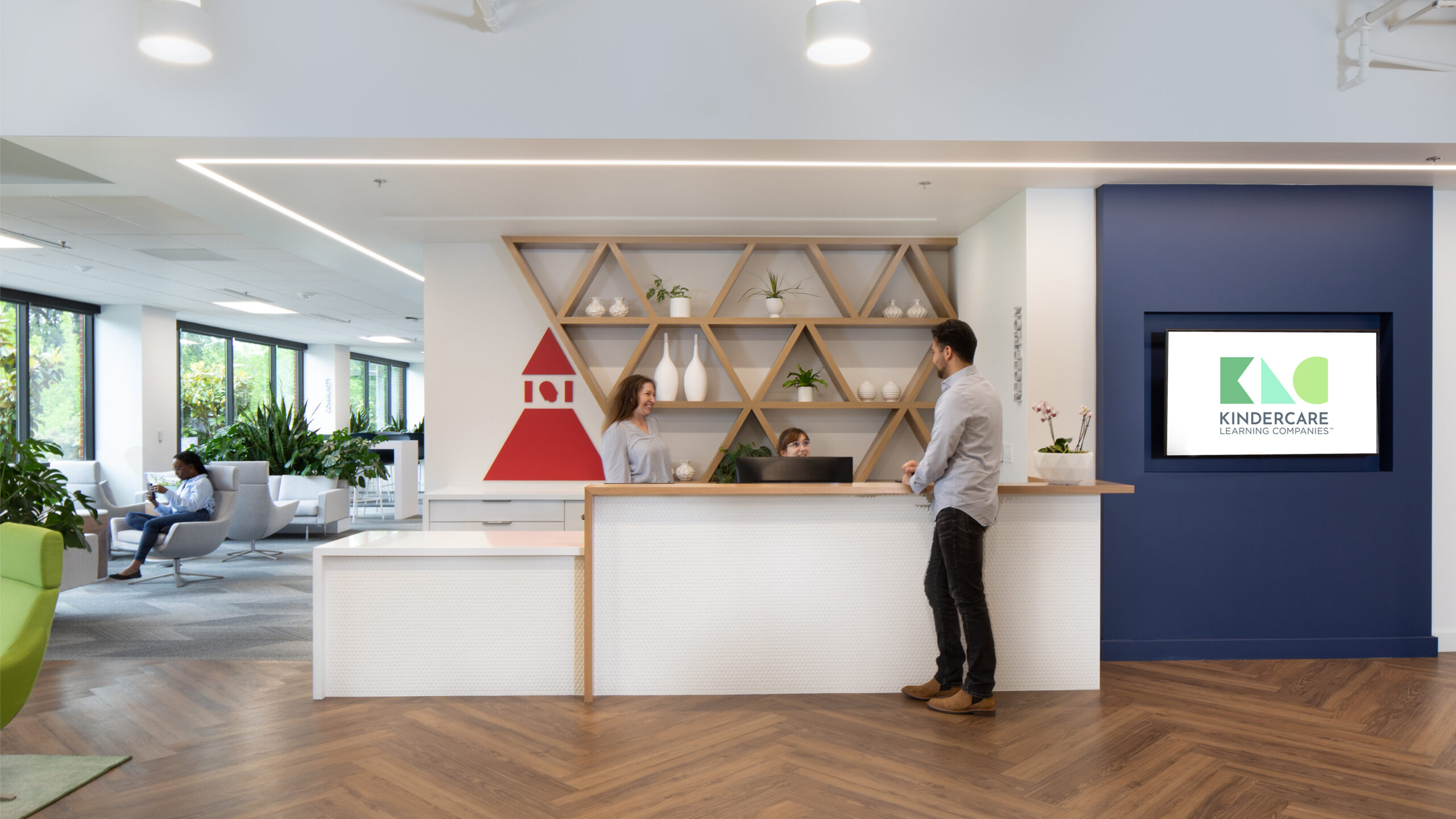 The treehouse-inspired, neutral finishes in the open office and amenity spaces provide the comforts of home and a connection to the outdoors. KinderCare's logo display immediately references this upon entering the main lobby from the elevator, evocating the same vibrant greenery that embodies western Oregon. The design aesthetic reverberates throughout the space with elements such as a moss wall and light neutral tones balanced by bold and bright colors.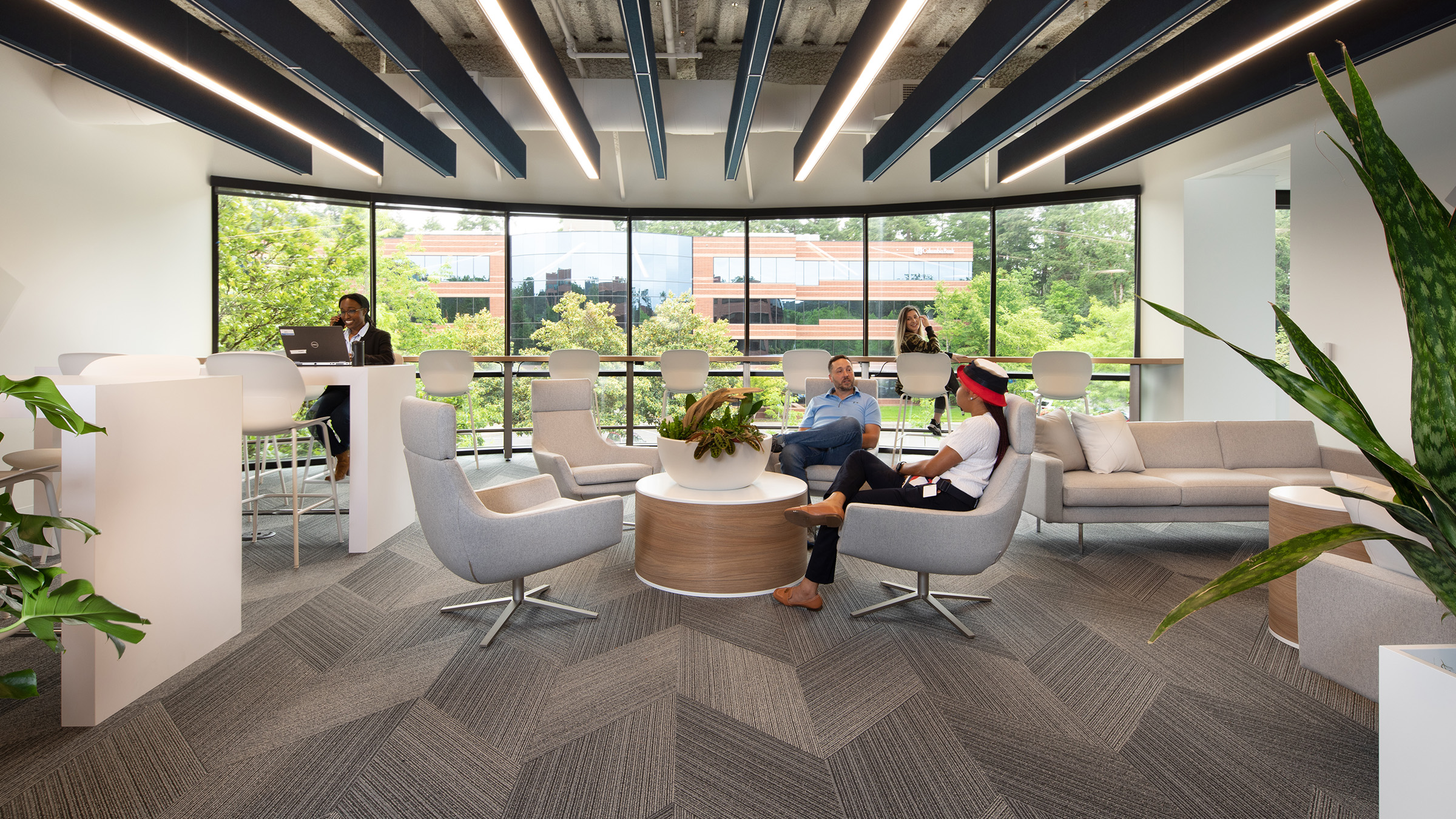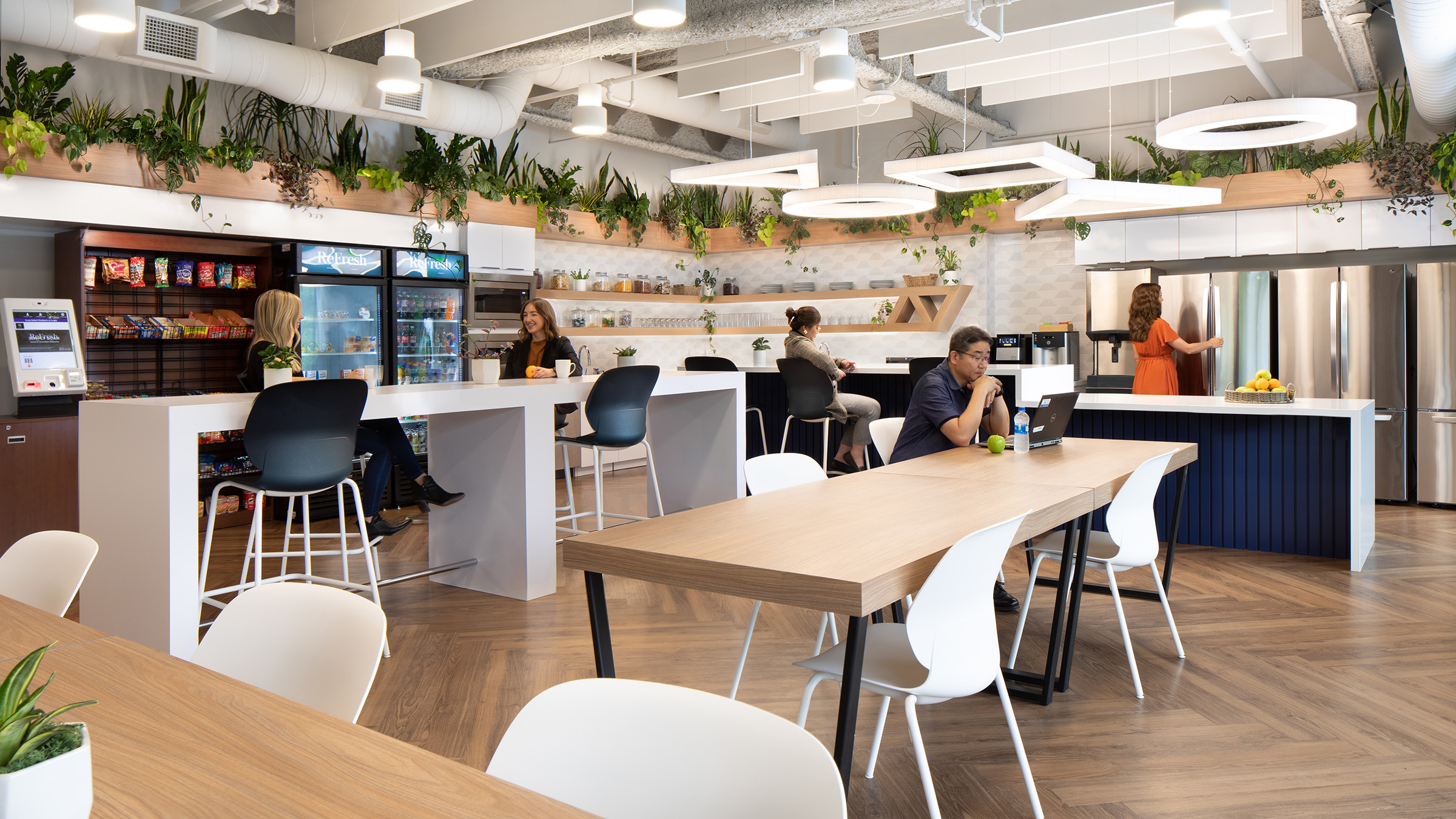 The bright collaboration spaces embrace the company's bold brand colors, creating inspiring meeting environments and wayfaring zones within the open office layout. Simple geometric shapes are a keystone in the KinderCare identity and inspired design choices for everything from wall tiles to lighting.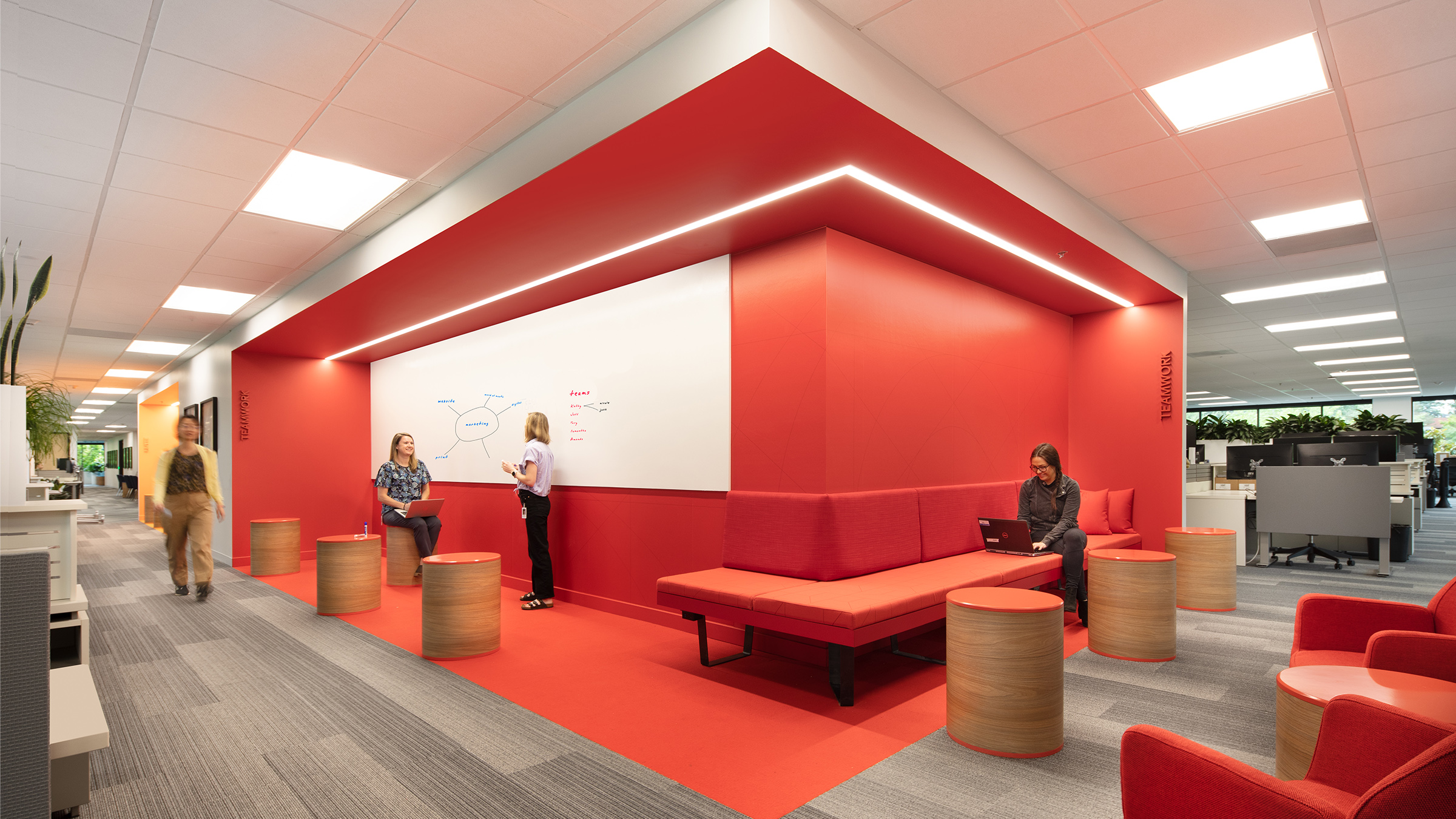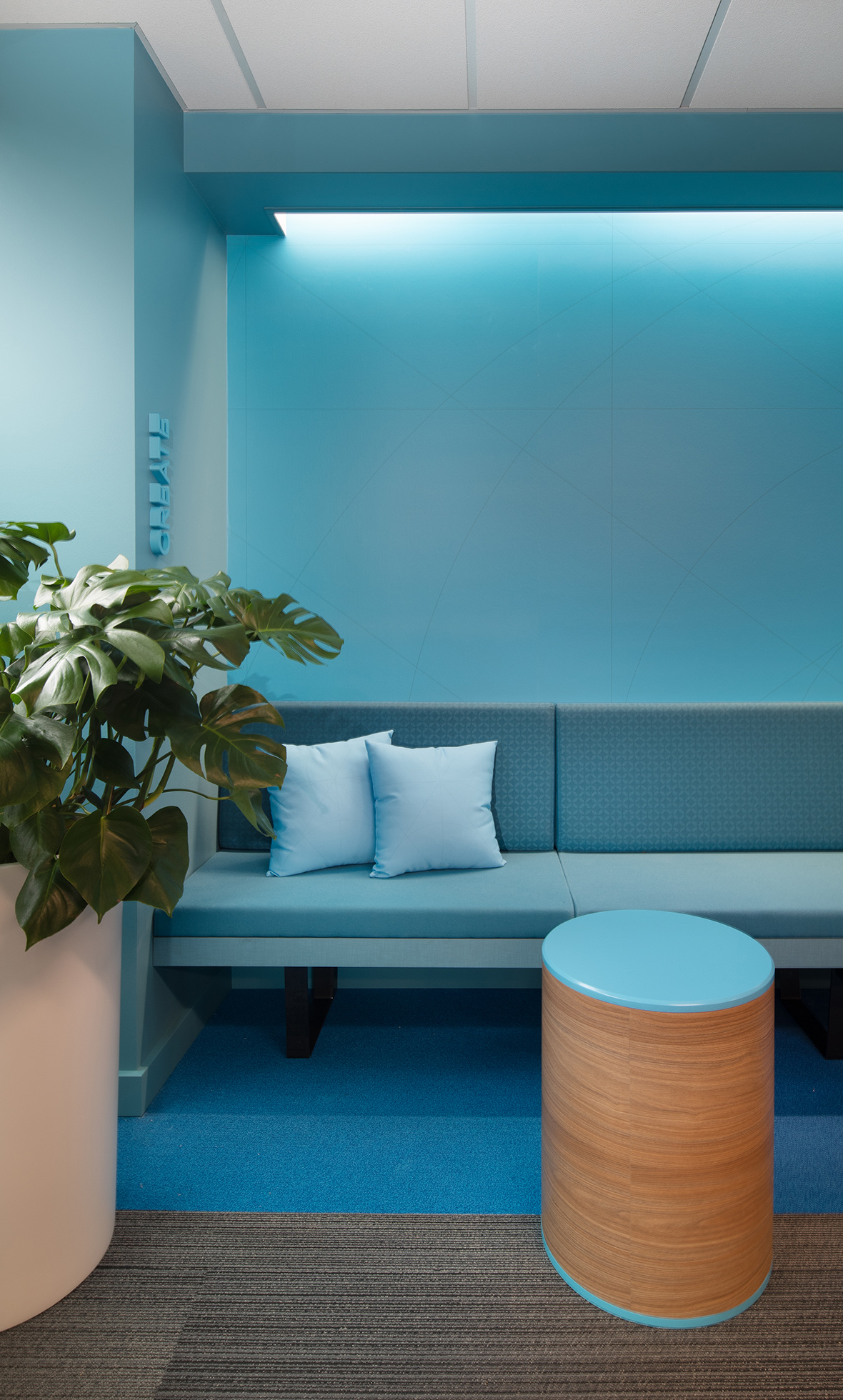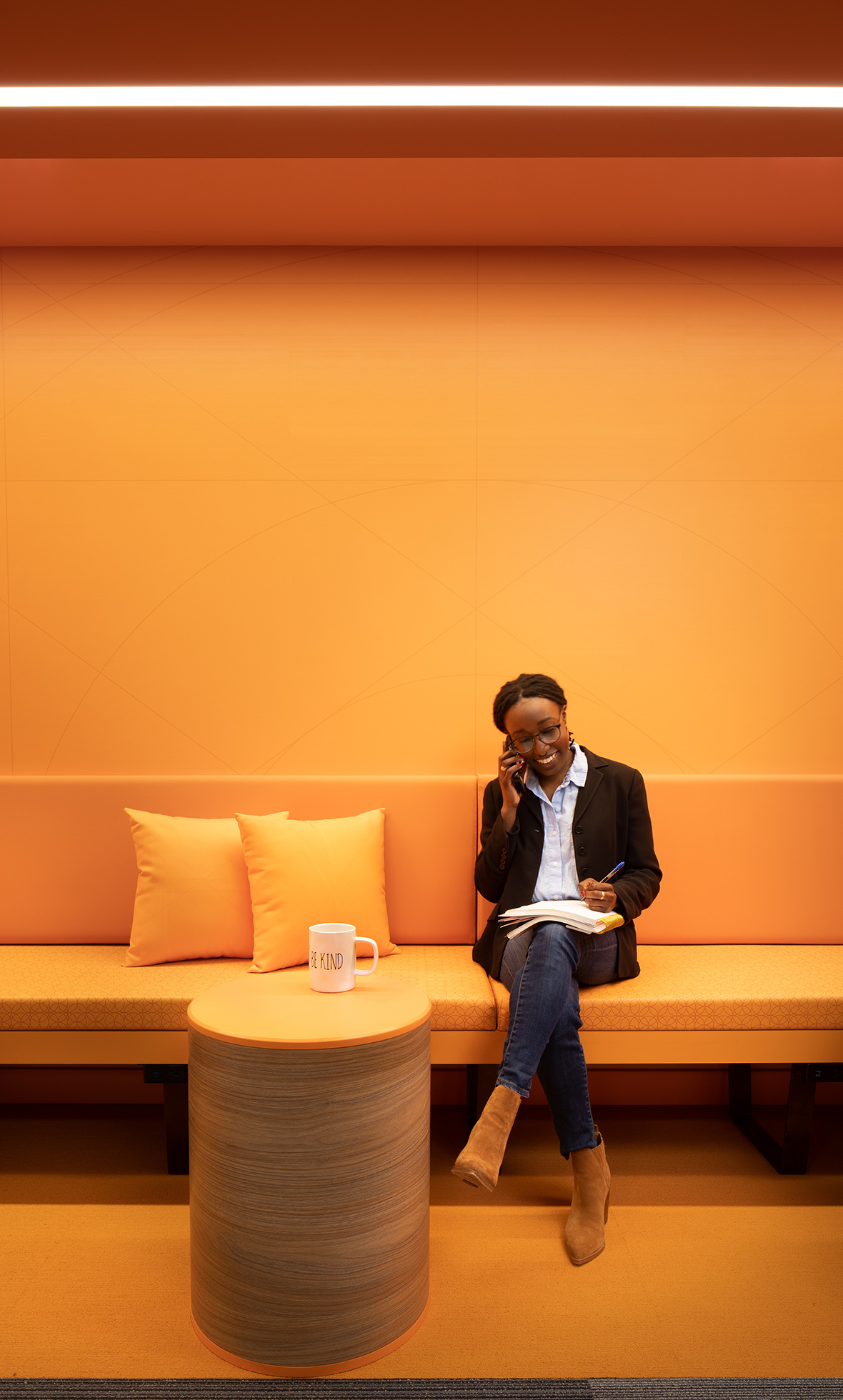 The design reflects KinderCare's company ethos of transparency and people-centricity by incorporating multiple independent spaces designed for self-care, with expansive glass windows and doors representing transparency. The incorporation of a word wall designed by KinderCare's Marketing Team expresses the company's values and ongoing impact on employees, families, and communities.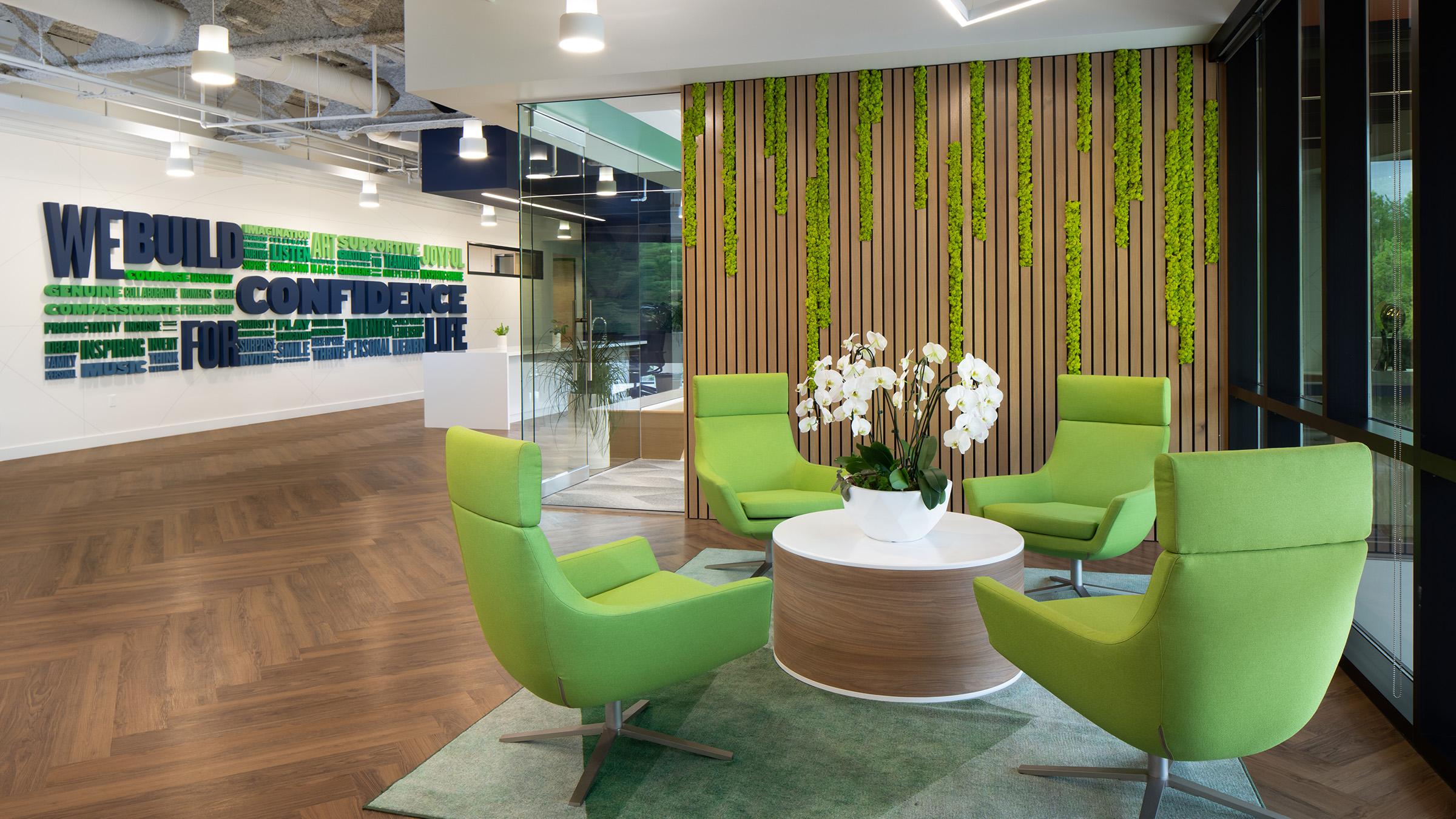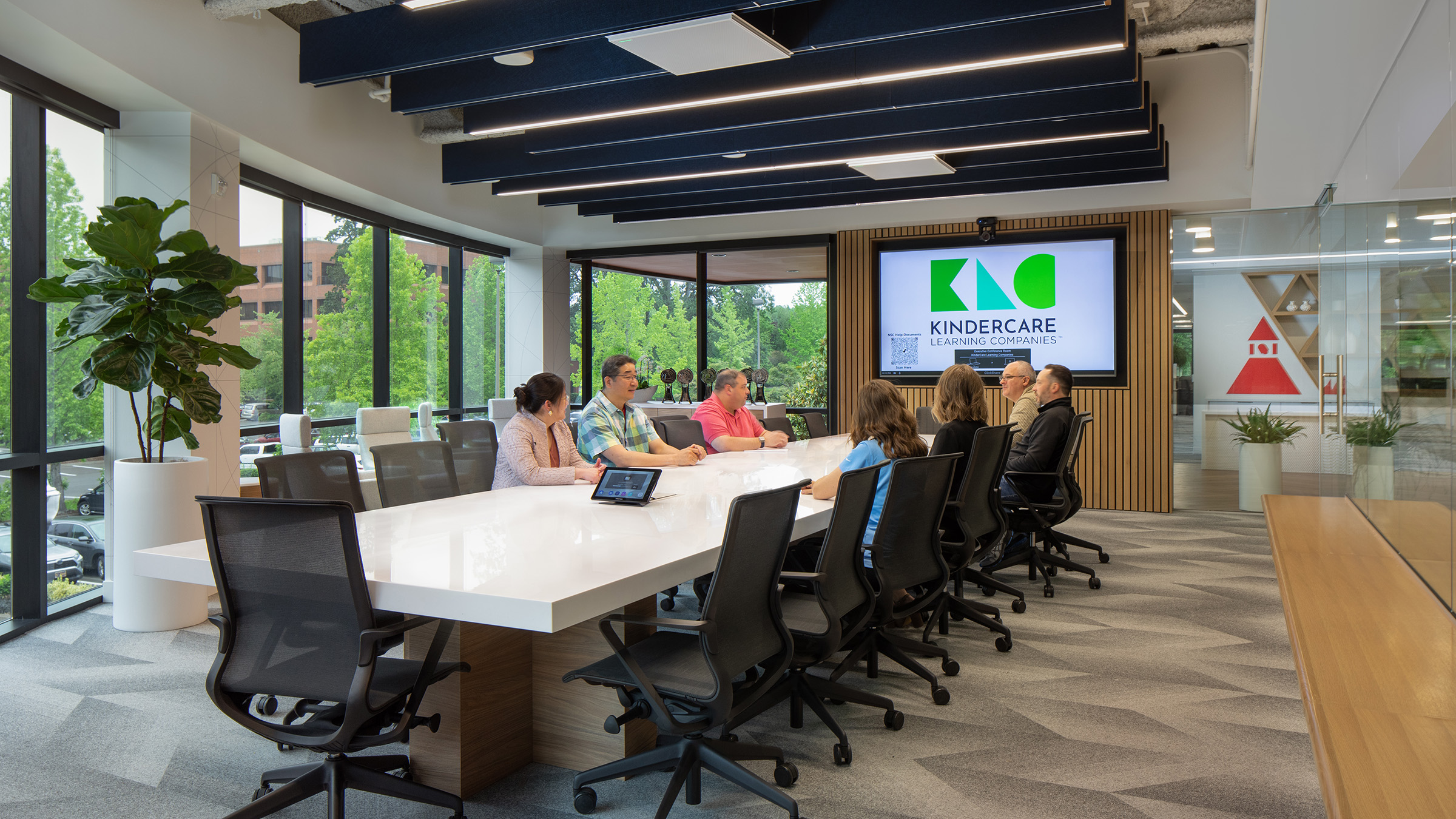 Additionally, there is a wellness room as well as a mother's room to further promote KinderCare's mission to take care of their employee's.