The reconfigured and renovated Barrio Restaurant brings Mediterranean flavors and vibes to downtown Bend, now transformed into two distinct concepts; Bar Rio cocktail lounge and Bodega grab-and-go-market.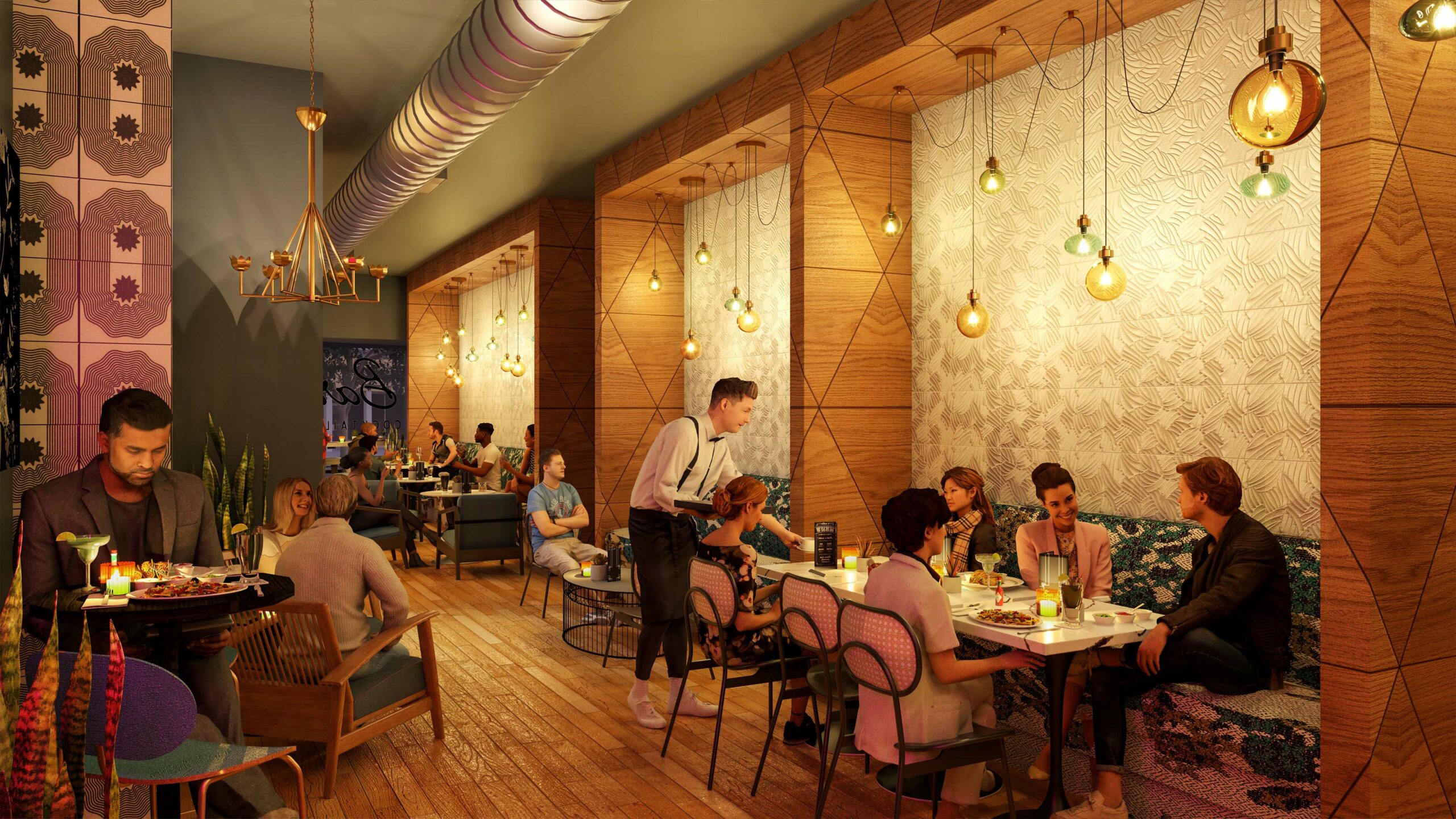 Bar Rio provides an elevated cocktail and tapas-style experience inspired by Spanish markets, Mexican colors, and a nod to the Mediterranean. The interior color palettes blend rich Alhambra-inspired tiles, vibrant blues, and earthy terracotta. Soft wing walls and specialty highlighted lighting brighten the previous cave-like space, creating a cozy vibe and modern yet whimsical ambiance. Pockets of lounge seating enveloped by textured wood veneer provide intimate gathering areas for groups.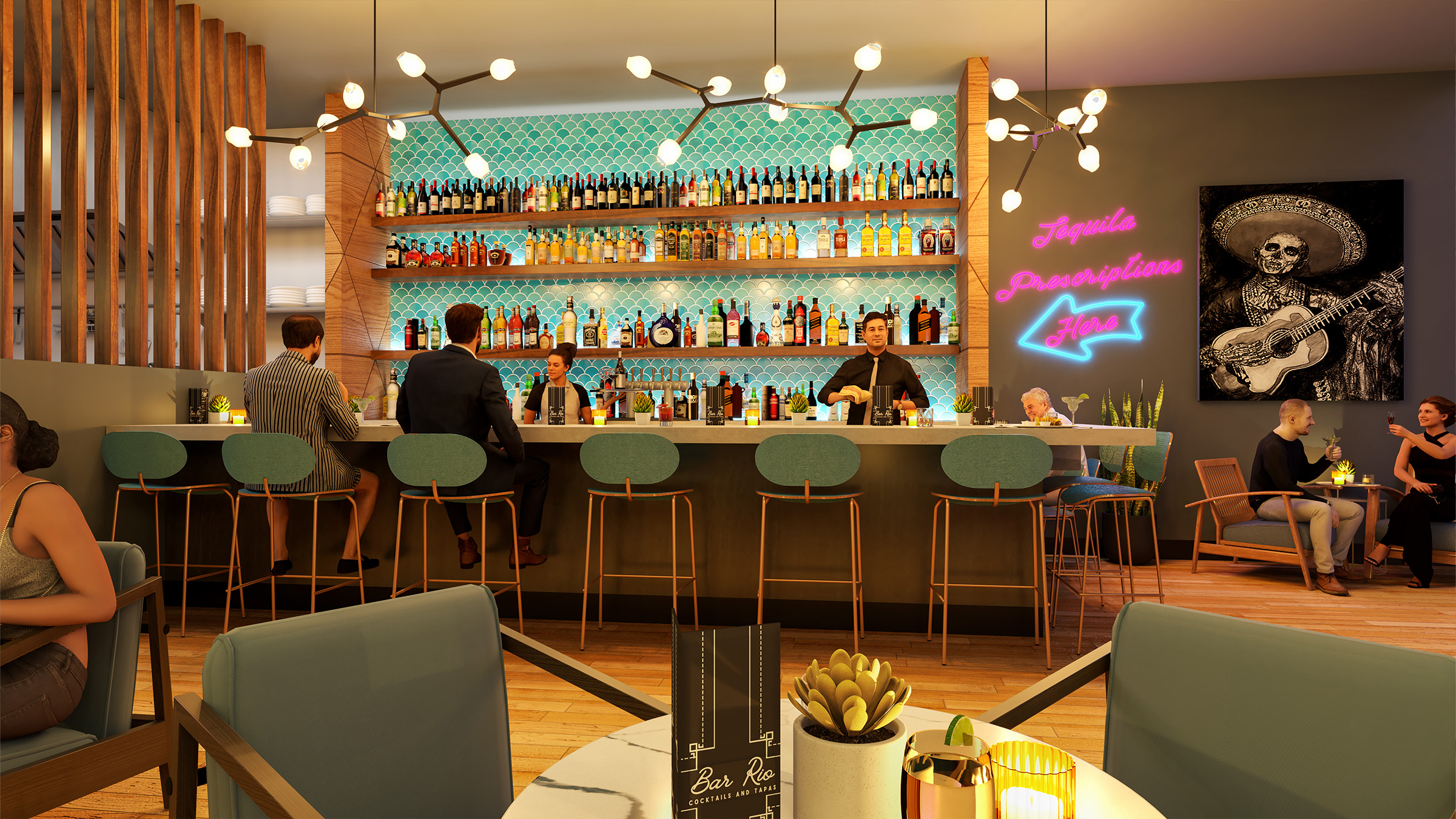 Bodega will occupy the space adjacent to Bar Rio, sharing stories from around the world through grab-and-go items, savory spices, and basics to create inspired meals at home. The space will be light, bright, and modern. A simplistic color palette of black, white, and green will provide a shopping experience that feels exciting and new.