Travel Portland's new visitor center aims to be a catalyst for change in the heart of downtown Portland, a bright beacon that welcomes visitors and locals and casts a positive light over the community. This new space is designed to embody the vibrant energy that defines Portland, and serve as an active central hub of information for those looking to explore and learn about the city.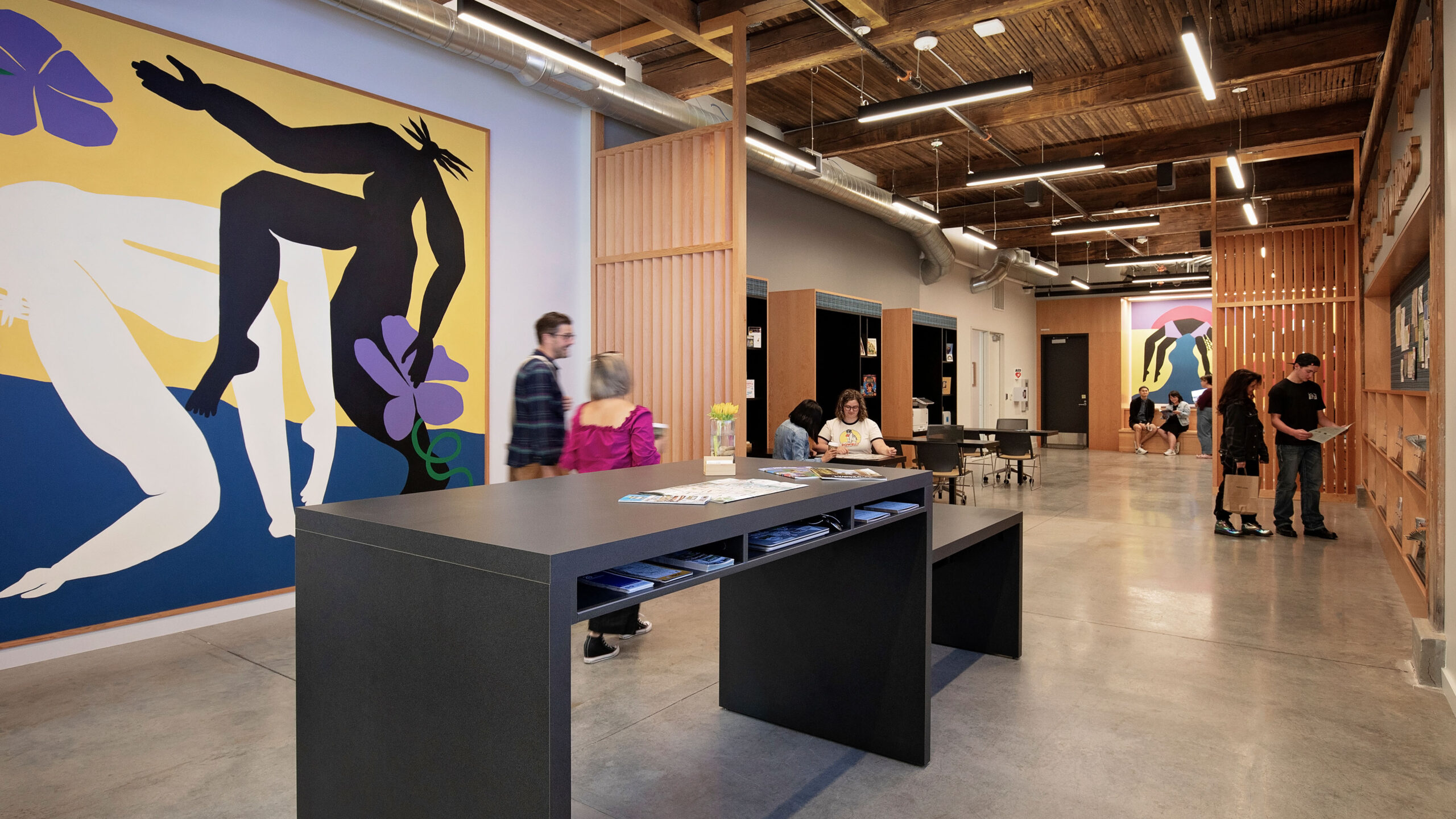 The new visitor center is designed around three concepts: "Inspire, Explore, and Connect." Visitors can find tables with maps, brochures, and plenty of seating. Slat walls provide a physical and visual barrier. Folding discussion tables allow a versatile layout for intimate conversation or large events. The Indoor benches near windows at the entrance activate the space from the street.
Designed with the experience in mind, the space is fully accessible and provides a welcoming atmosphere with a variety of comfortable, spaced seating. A mix of light and dark contrasting wood creates bold, consistent markers designed to help visually-impaired visitors navigate through the space.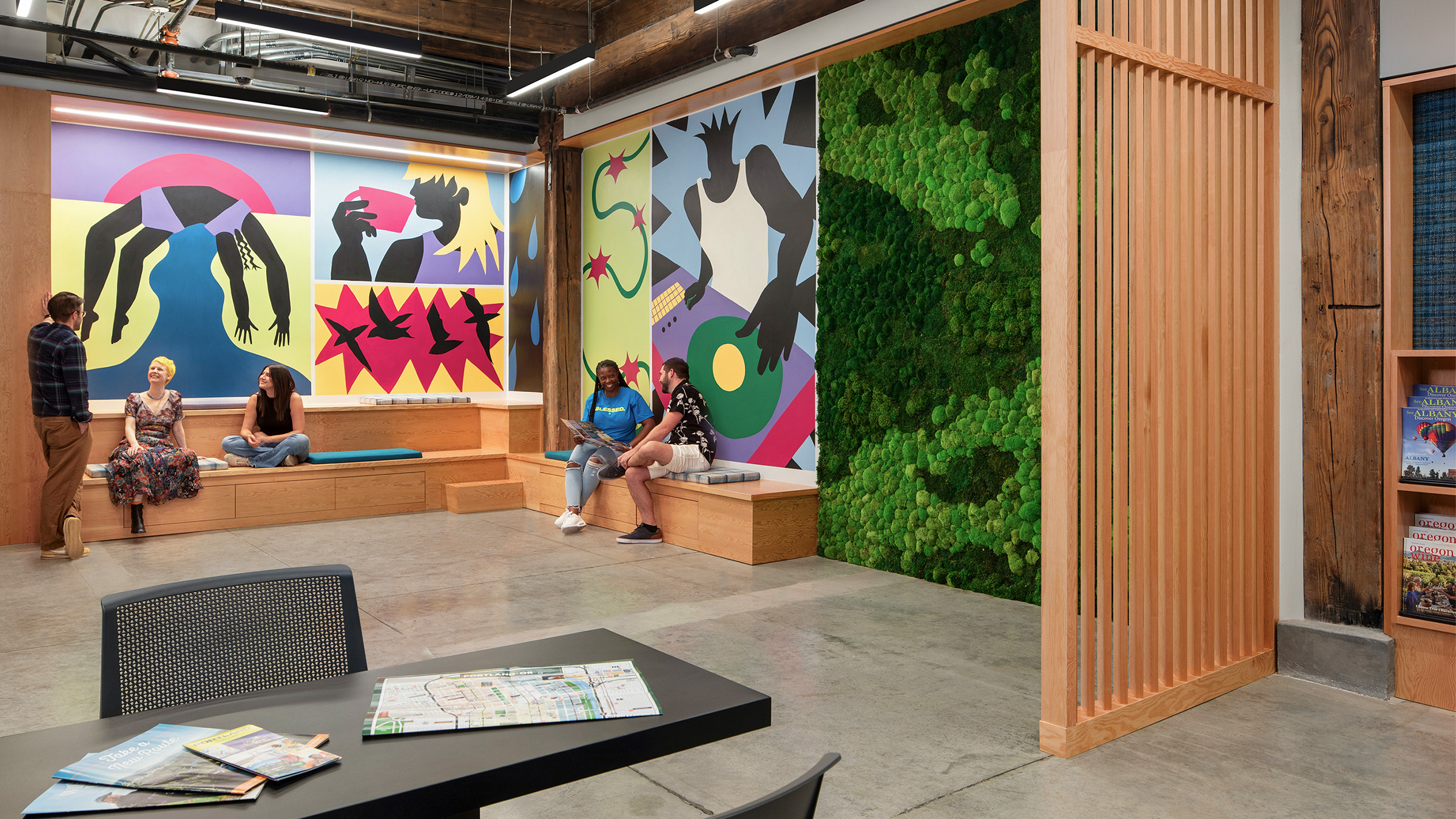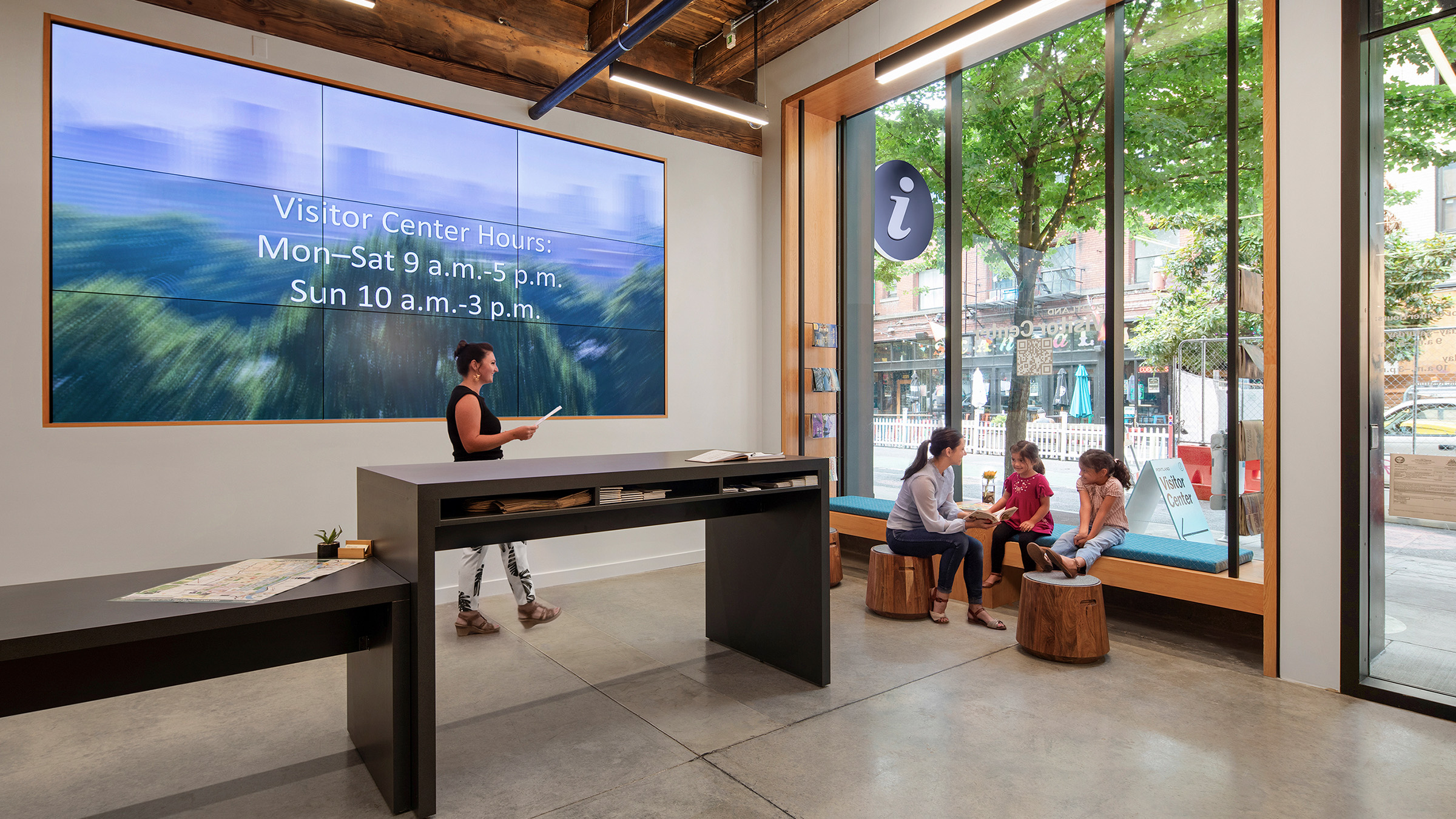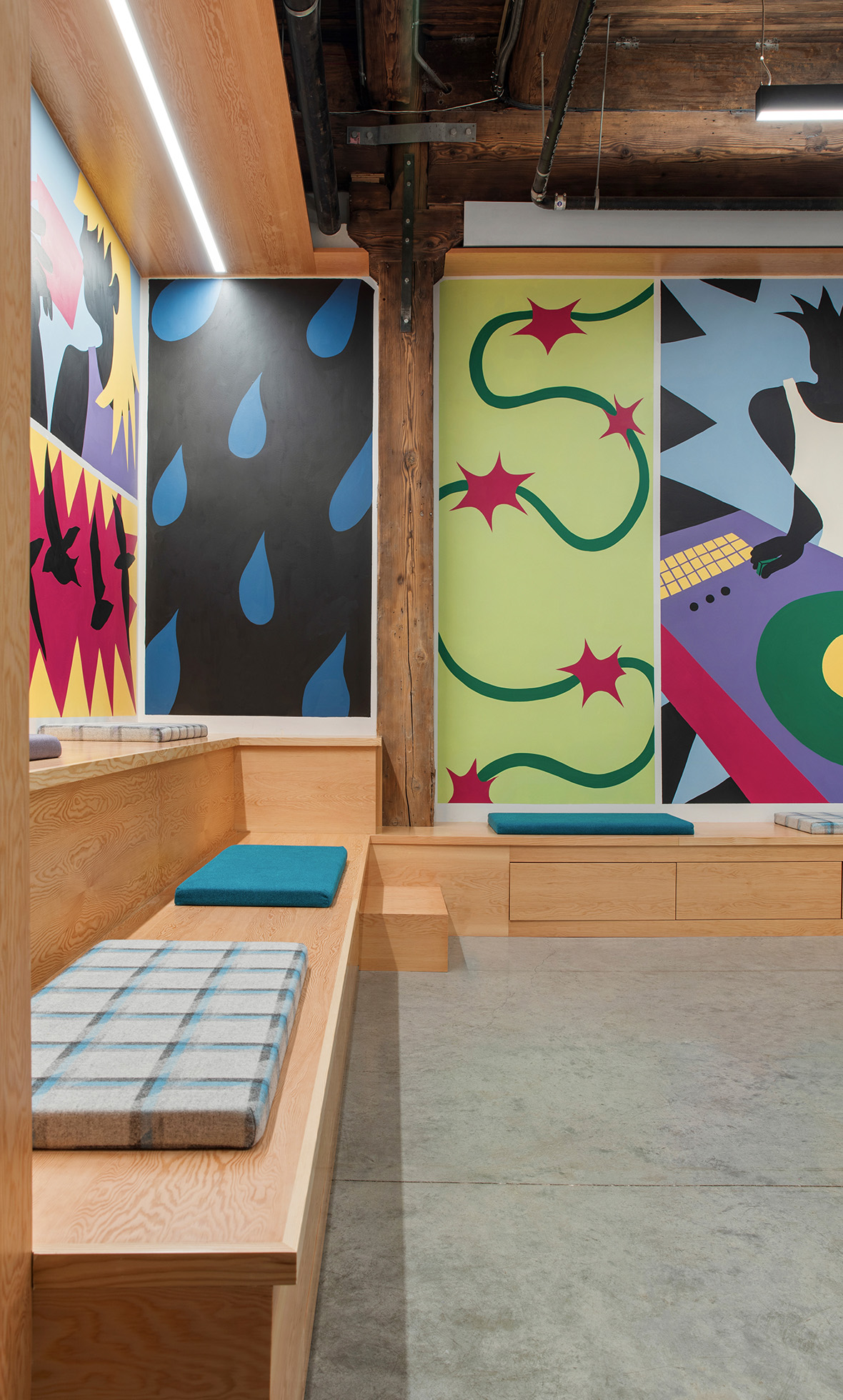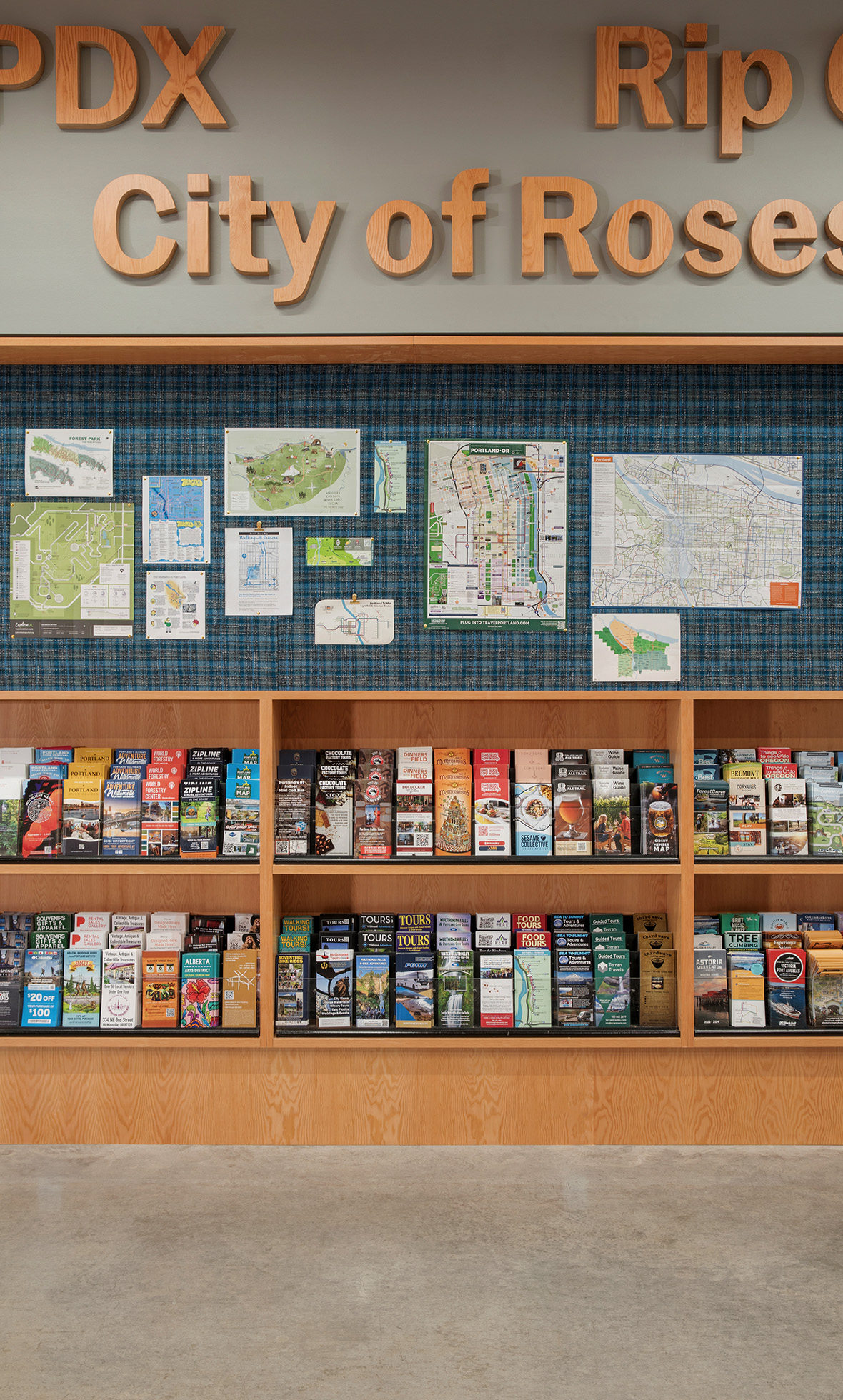 Materials and motifs in the design include organic materials, elements of biophilia, and Douglas Fir wood sourced from around the Pacific Northwest. Additionally, a local muralist will create two new, hand-painted designs within the space.