Located on a highly visible corner in Portland's Downtown Arts District, Barlow is reminiscent of the 1920s speakeasy and flapper era. Its proximity to the Arlene Schnitzer Concert Hall and Portland's Center for the Arts influenced the theatric theme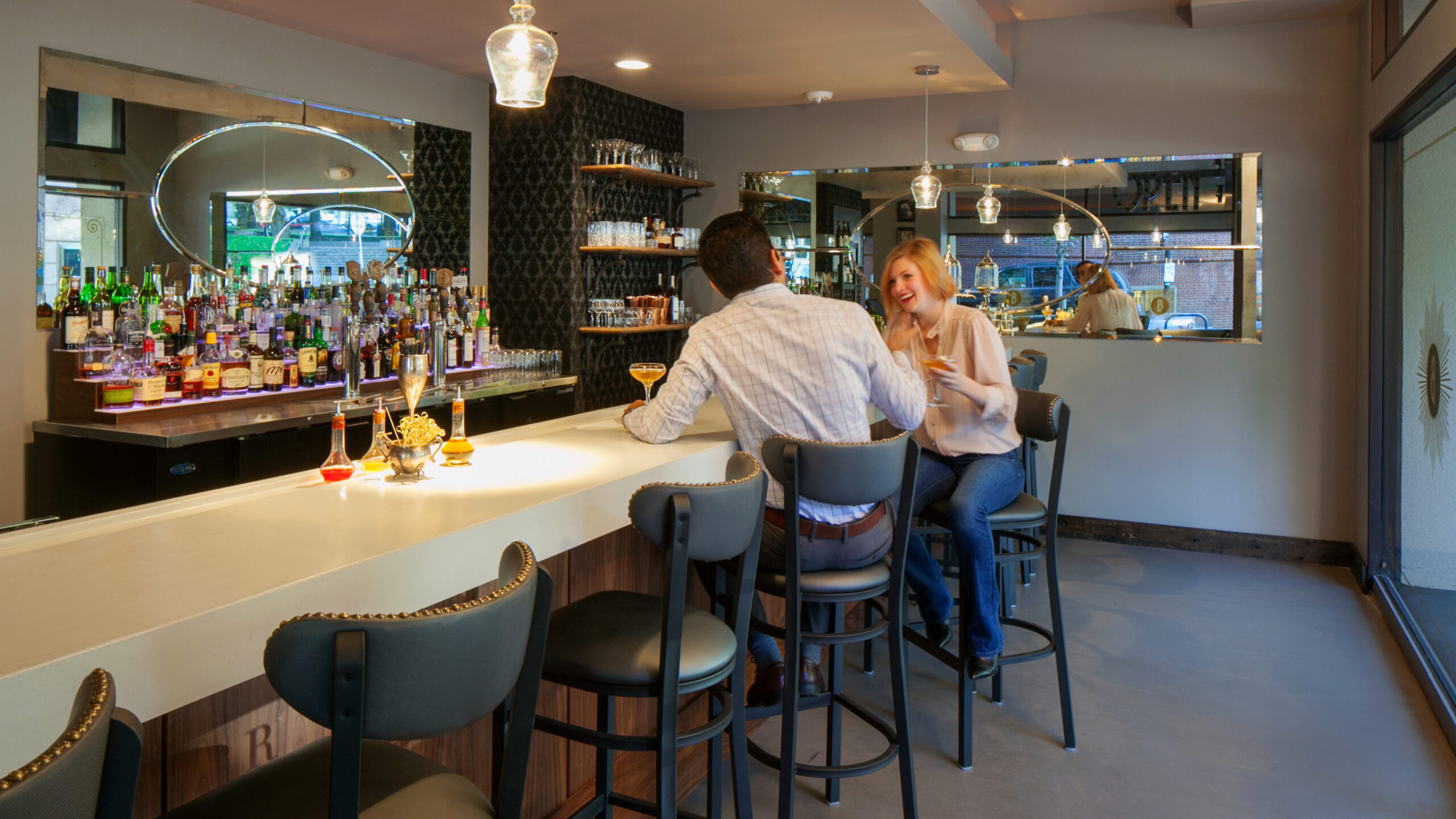 Although the space was originally intended to be an expansion of the restaurant next door, the owners decided to make it separate while sharing the adjoining kitchen. This change led to a new concept inspired by the Arts District to create a late-night opportunity for theater-goers.
The client had specific programmatic requirements for the space to function as a restaurant. To fit everything into the small area but remain functional, storage space was incorporated into the restaurant space. The overlapping of function and flow optimize the restaurant layout.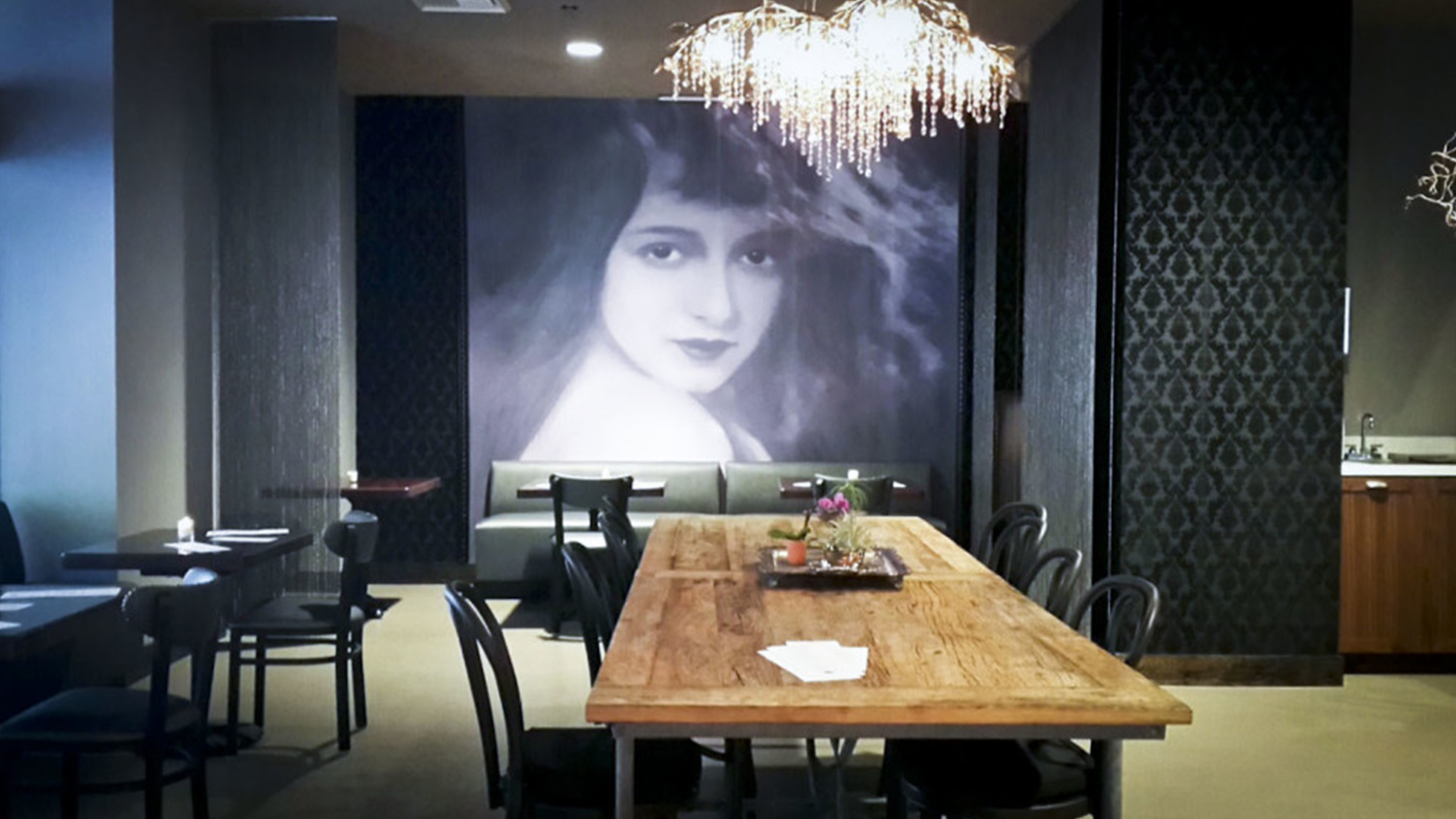 The design team created a space that feels like a discovered destination. A combination of historic and modern styles is found in the elements throughout the restaurant. Minimalist materials such as concrete floor and countertops contrast with the flocked brocade wallpaper. Inspired by theater signage, the Barlow sign is featured in the entrance to add a dramatic flair. In the back of the restaurant, metal drapery encloses high-backed booths while artwork exudes a classic Hollywood allure.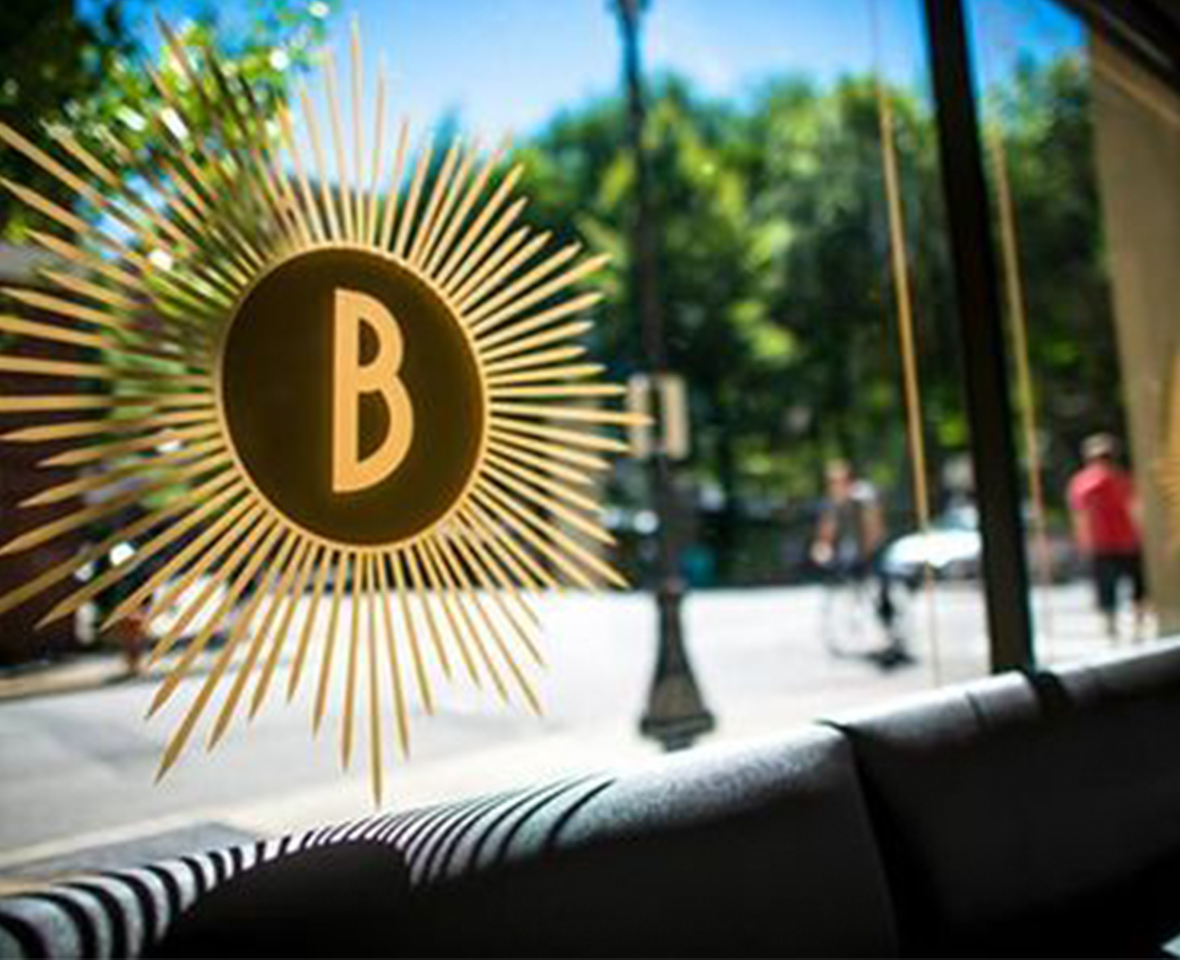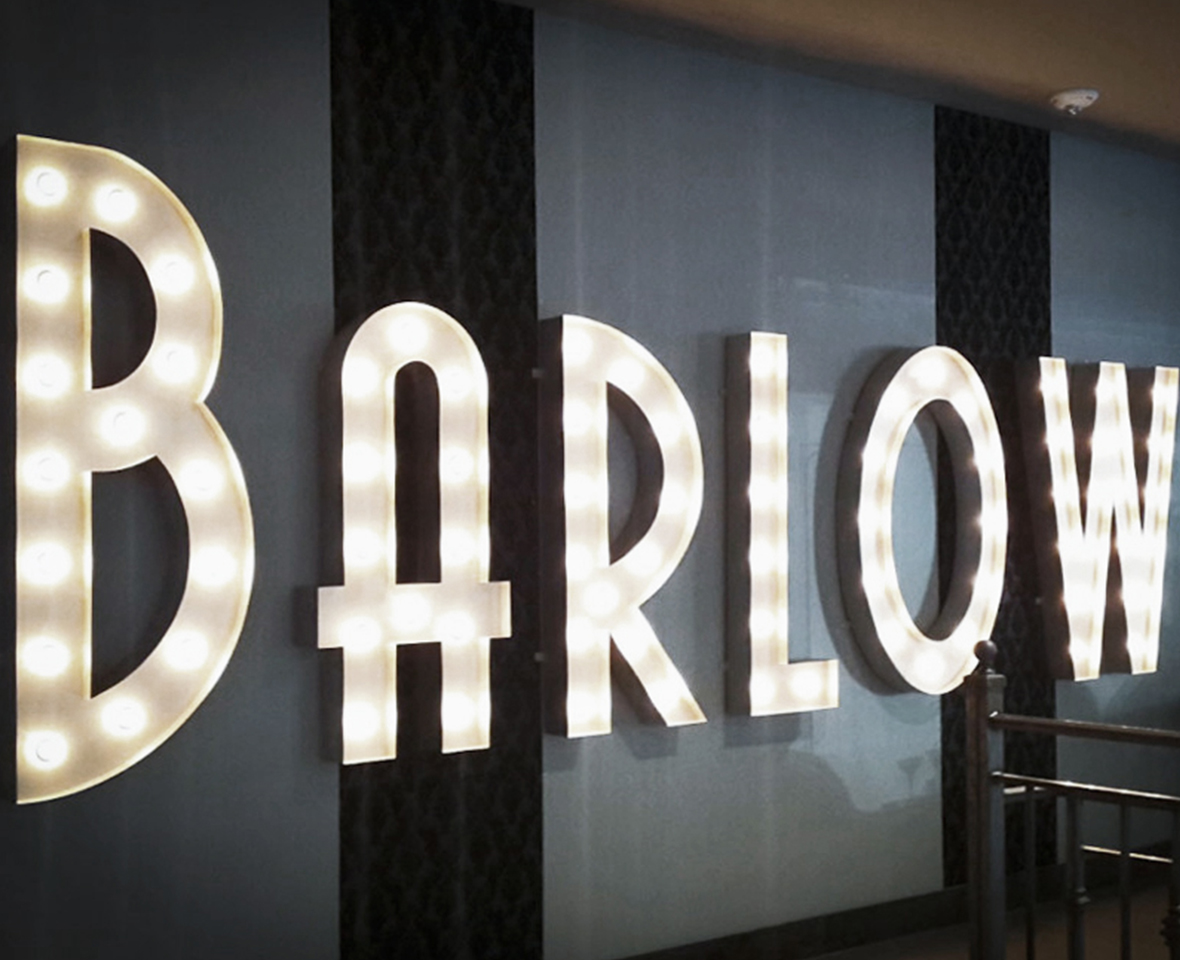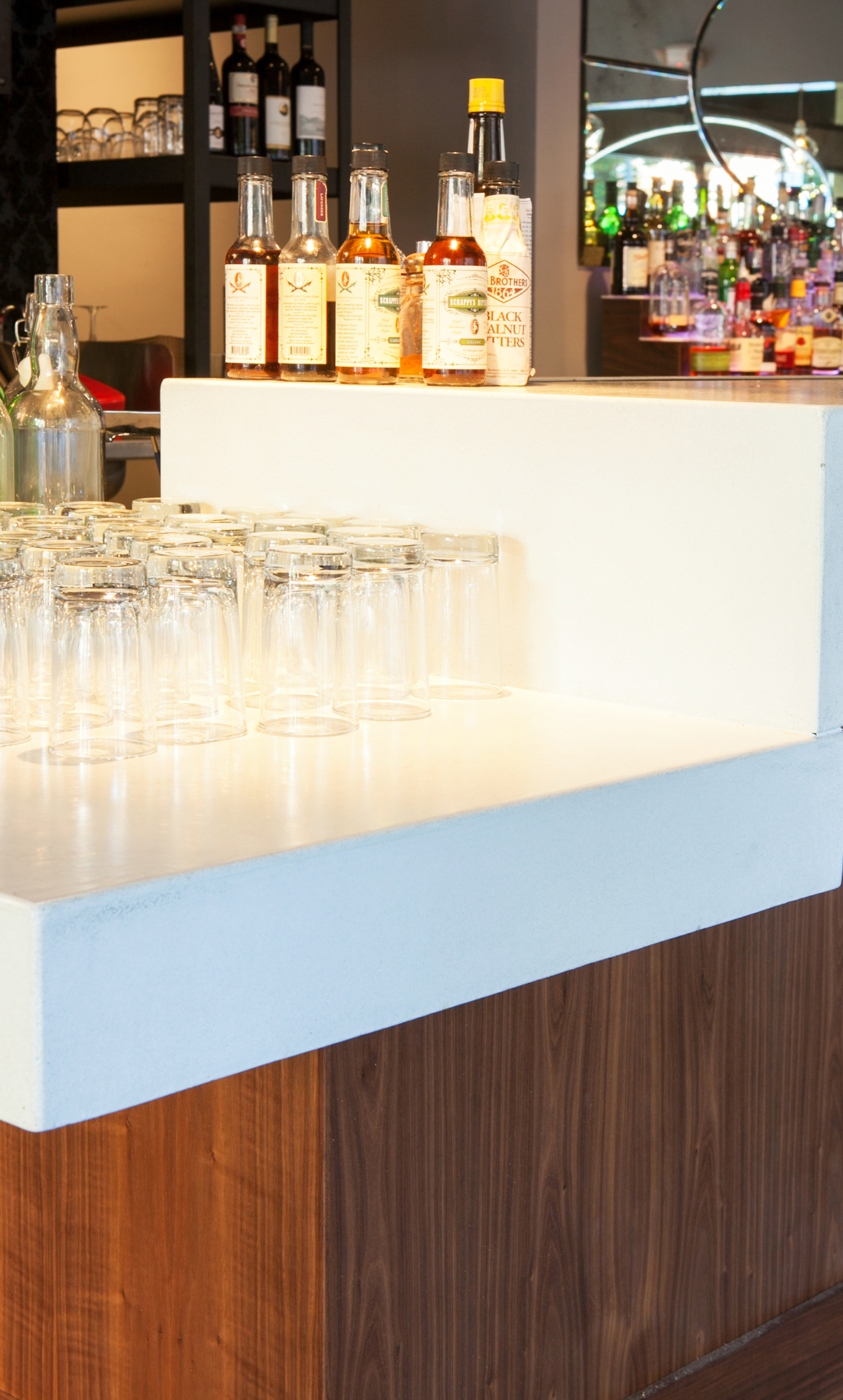 A demonstration kitchen and a mixology station are essential elements of the design. The floor-to-ceiling exterior glazing provides enticing views into the dramatic space from the street.