Located in a bustling neighborhood in North Portland, the Cook Street Apartments maximize livability for residents with a variety of unit sizes, unique amenities, and unmatched views of Mt. Hood and downtown.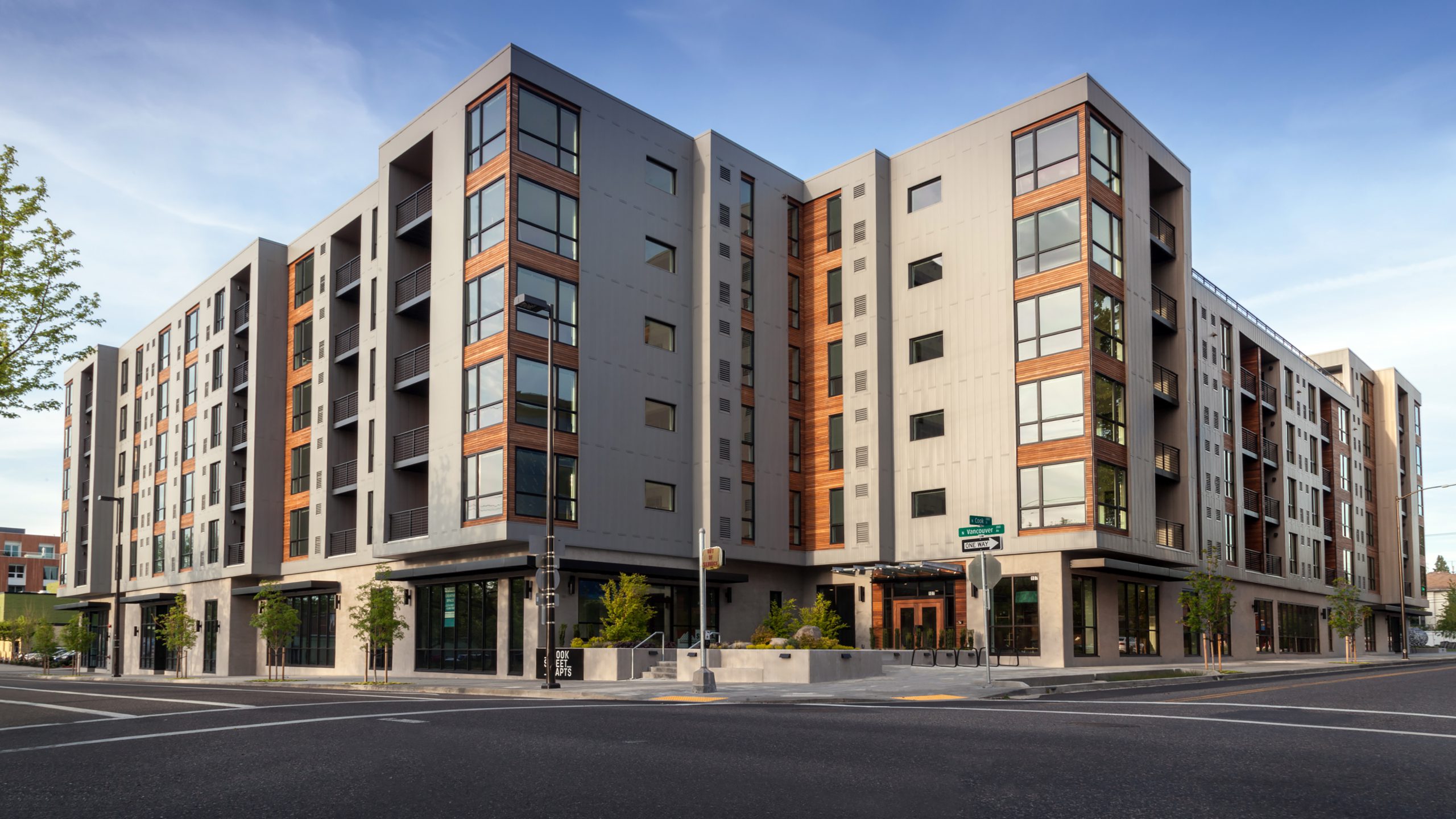 The Cook Street Apartment building rests on a superblock bound between major streets—N Vancouver Avenue to the west, N Cook Street to the south, N Williams Avenue to the east. The responsive design solves the challenges of its location: comprised of three wings, the 6-story east and west wings join a 5-story southern wing to create an enclosed rooftop amenity. Carved back corners add ground floor plazas for residents and pedestrians. Parking in the center of the U compensates for the limited street parking in the area, but commissioned murals and custom panels embellish the area, making it more than a utilitarian lot.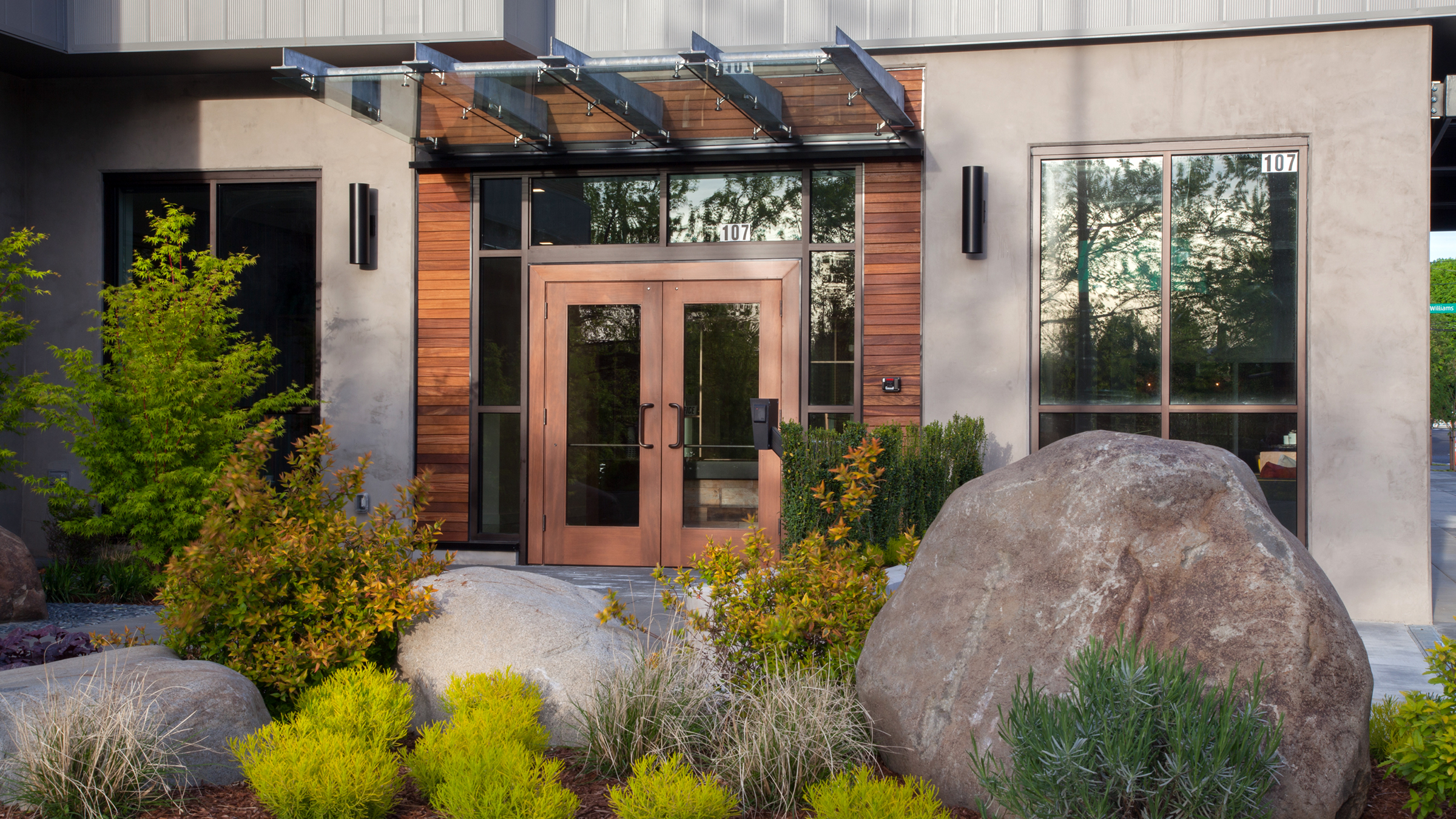 Elegantly designing a building of this scale was critical for the success of the project. Located in an area with many single-family homes, the design team wanted to create a building that pointed toward the future of the Elliot neighborhood while still respecting its distinct character. This was achieved through material selection and subtle application. The building is primarily composed of concrete and steel. Wood soffits warm the underside of the canopies and shimmering metal exterior panels are balanced by warm wood-colored panels in recessed sections of the façade.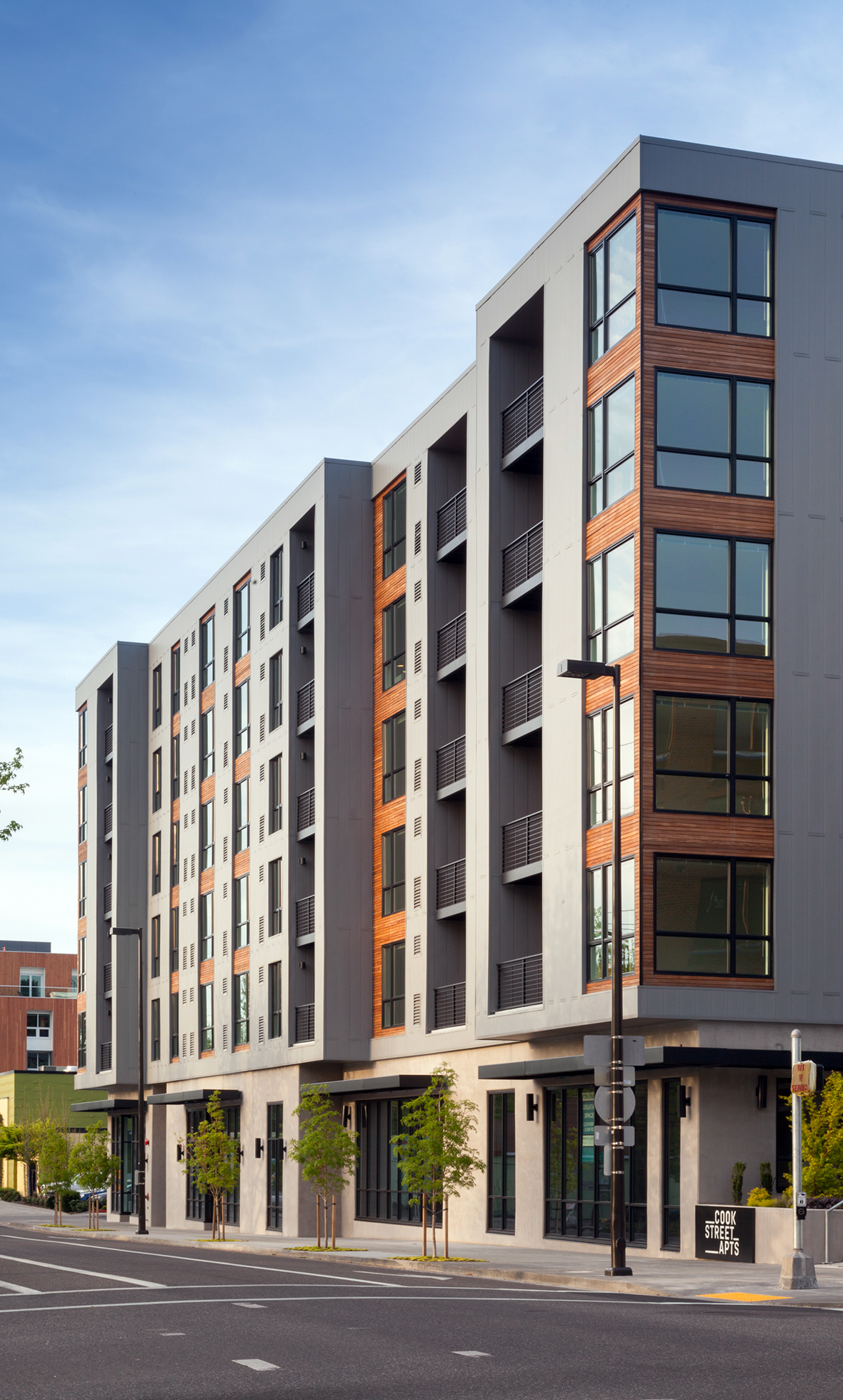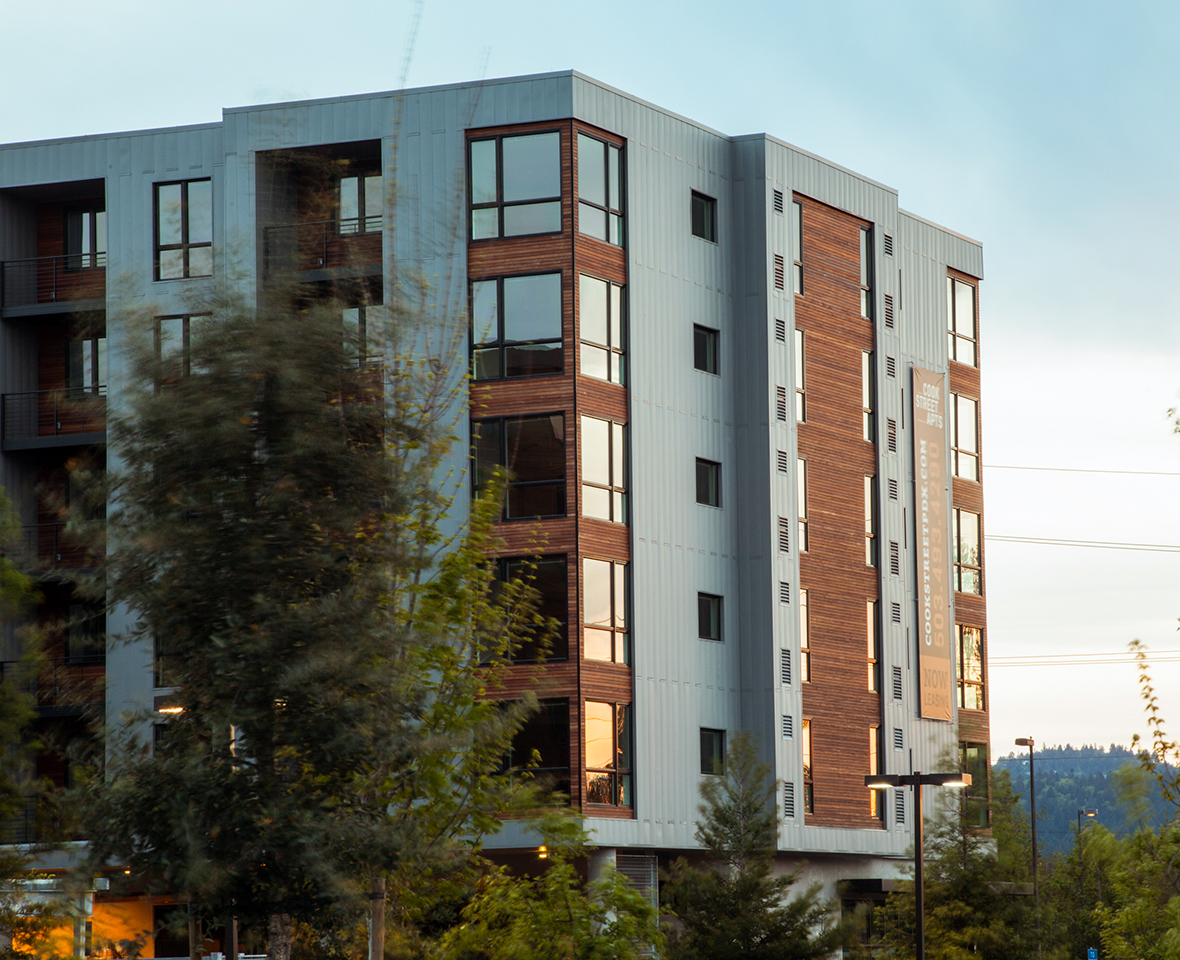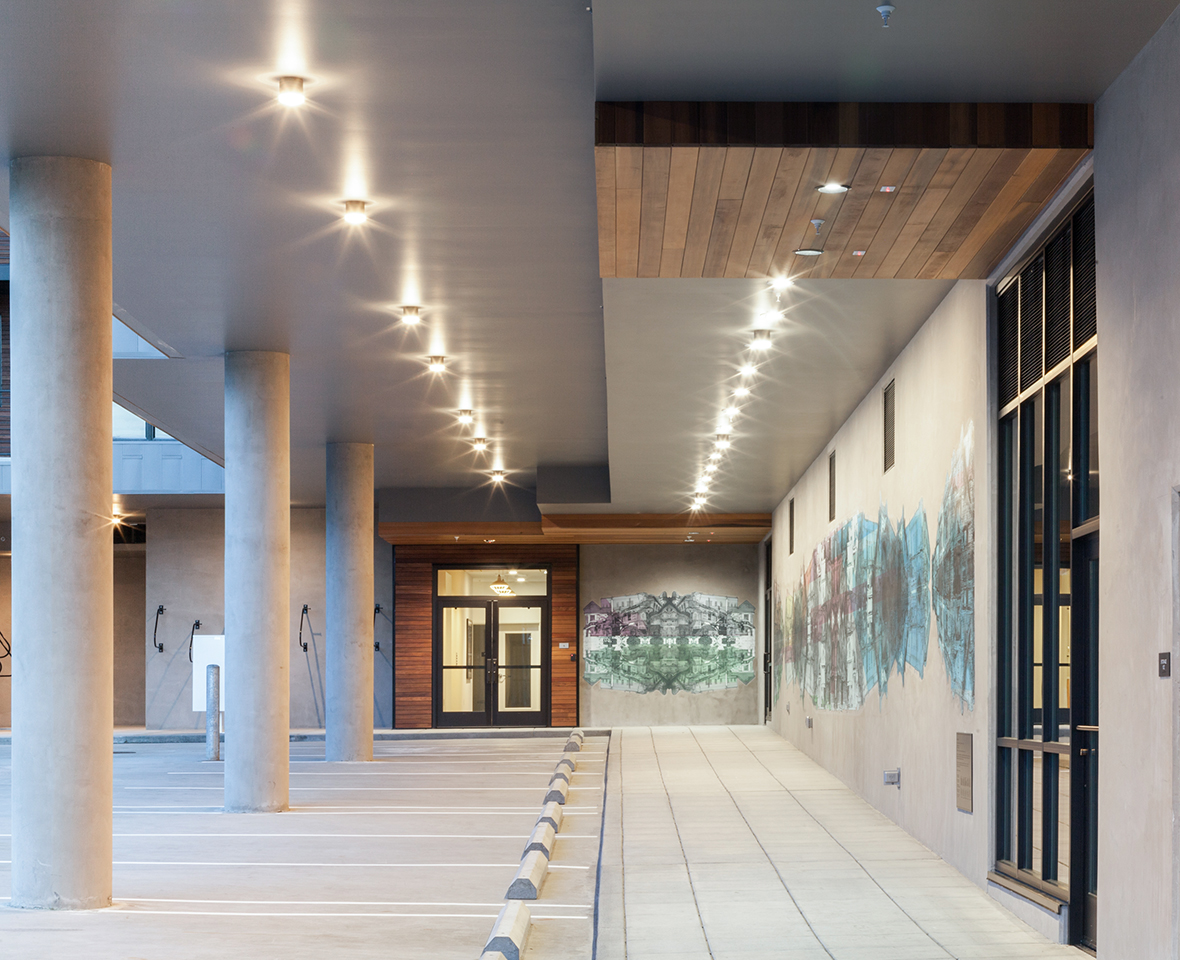 The team also incorporated horizontal windows and metal rain screens to act as a frame for larger expanses. This custom solution plays with light and shadow, allowing the building to express itself in a modern way, while responding to the charm of the nearby district.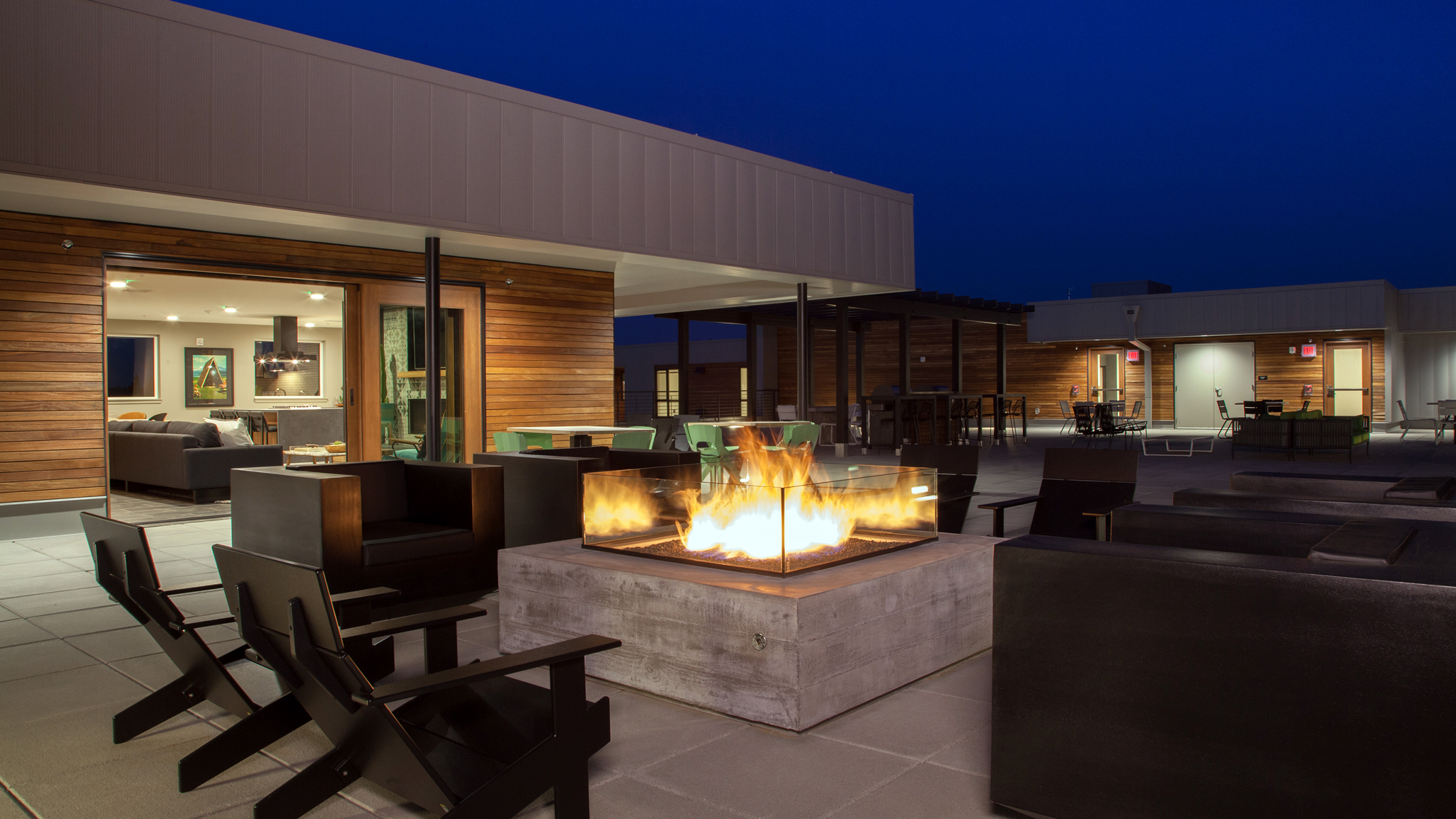 2017 DJC TopProjects People's Choice Award