Vancouver, Washington
Dick Hannah Vancouver Auto Body Shop
The design of the Dick Hannah Vancouver Auto Body Shop centered on efficiency, productivity, and creating an exceptional customer experience. At 76,000 square feet, the space required special considerations for entrances, exits, and flow, ensuring the most successful use of space possible.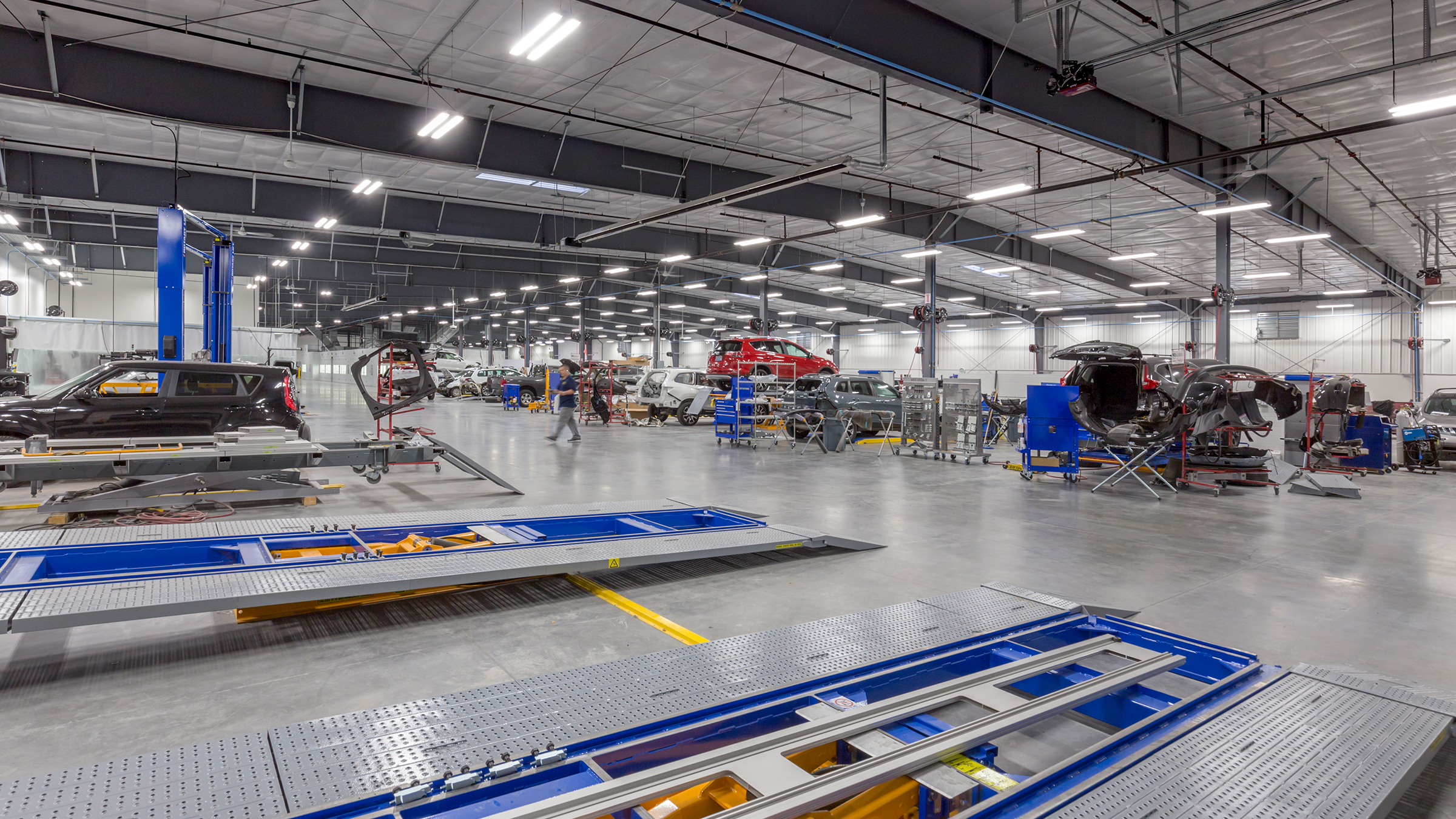 The main challenge was to create a visible and welcoming entry for the building, which was set back far from the street. The project team addressed this by angling the building entry towards the main road, creating a beacon for drivers. Clear wayfinding elements further assist customers approaching the shop.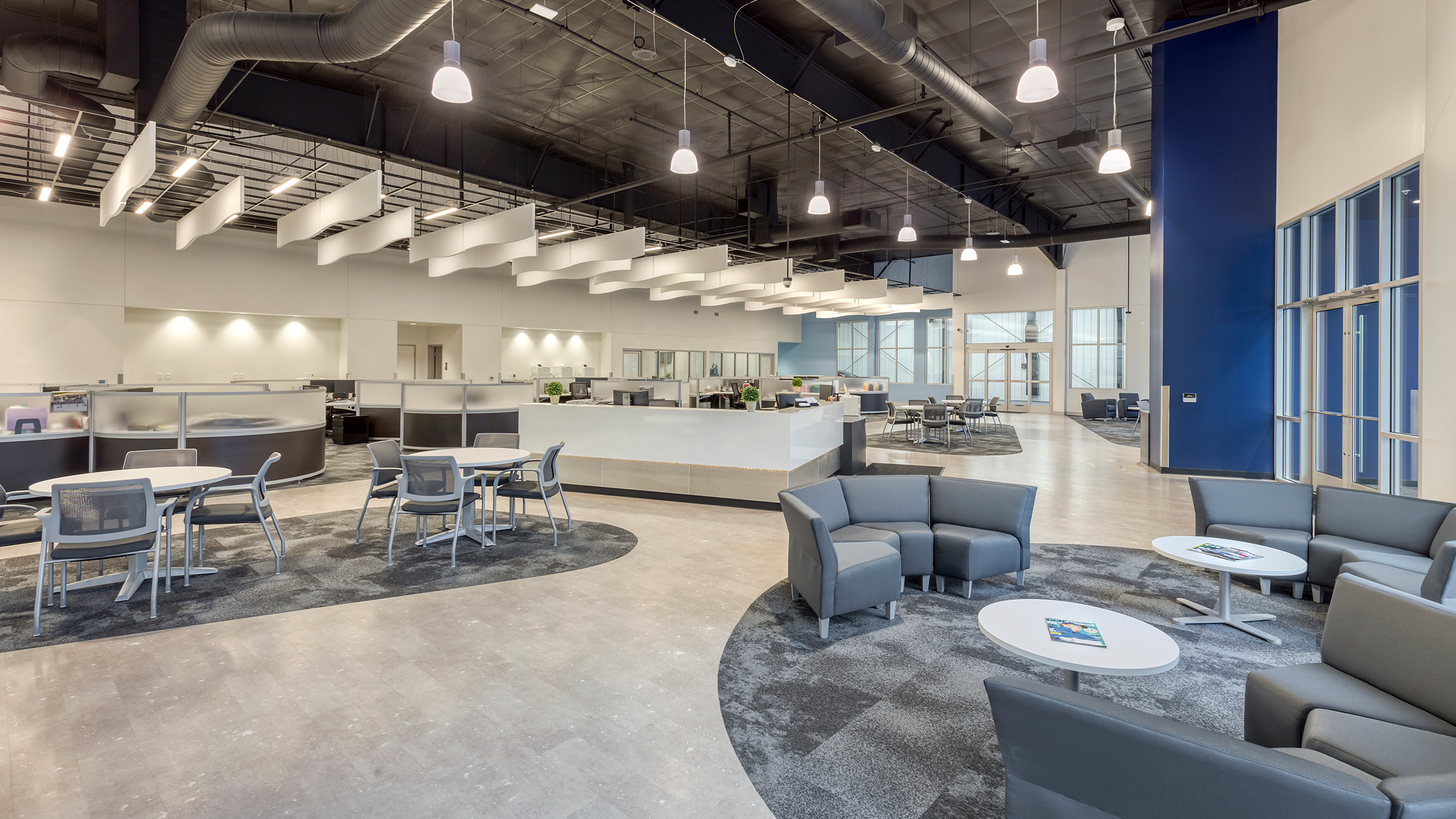 The overall design of the facility has a contemporary industrial aesthetic. This theme is emphasized with durable floor tile accented by carpet tiles in customer sitting areas. Acoustical sound baffles hang in work spaces to reduce noise. Hannah corporate colors are featured in all areas of the building, and are especially visible in customer-facing areas.