Portland, Oregon
The Katherine Gray (formerly known as the Martha Washington)
Certifications
LEED Silver
Features
Historic Renovation
Suffering considerable deferred maintenance and in need of serious repairs, this 85-year-old building was ready for a transformation. The LRS team worked to fully renovate the former 1923 Campbell Court Hotel into an affordable housing complex while maintaining its historic charm. Located on the corner of SW 11th and Main Street, the Katherine Gray Apartments (formerly known as the Martha Washington) provide 108 units (90 studio and 18 one-bedroom) of affordable housing to the low-income residents of Portland.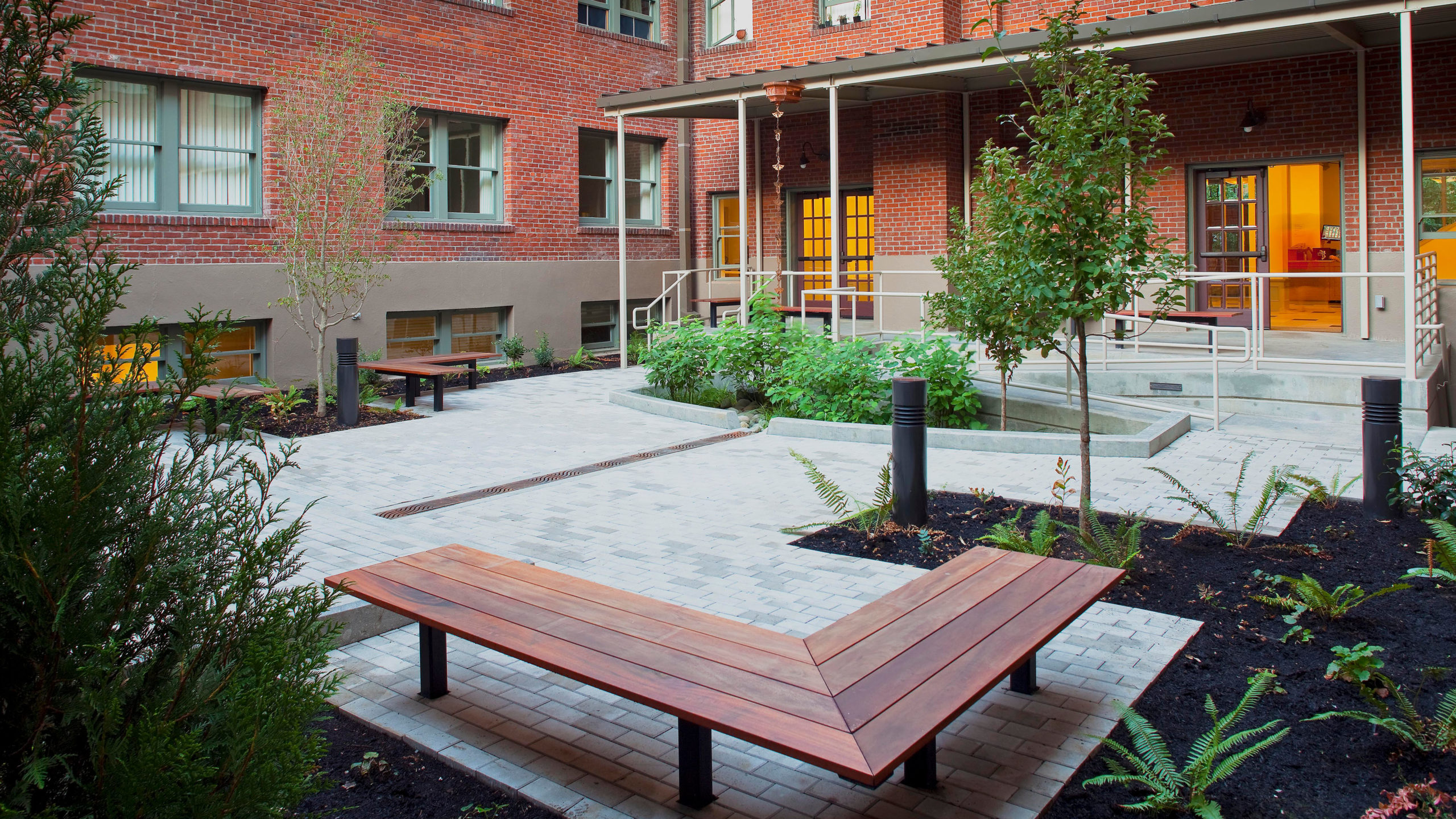 Renovations to the core and shell of the four-story 58,000 SF building brought seismic conditions up to current code standards and included ADA upgrades.
The historic building required repointing the exterior brickwork and restoring the courtyard. Features such as the ornamental plaster in the lobby and basement were restored to their original character. 350 windows and 100 doors were additionally returned to their original condition. Renovations were designed to support listing on the National Register of Historic Places.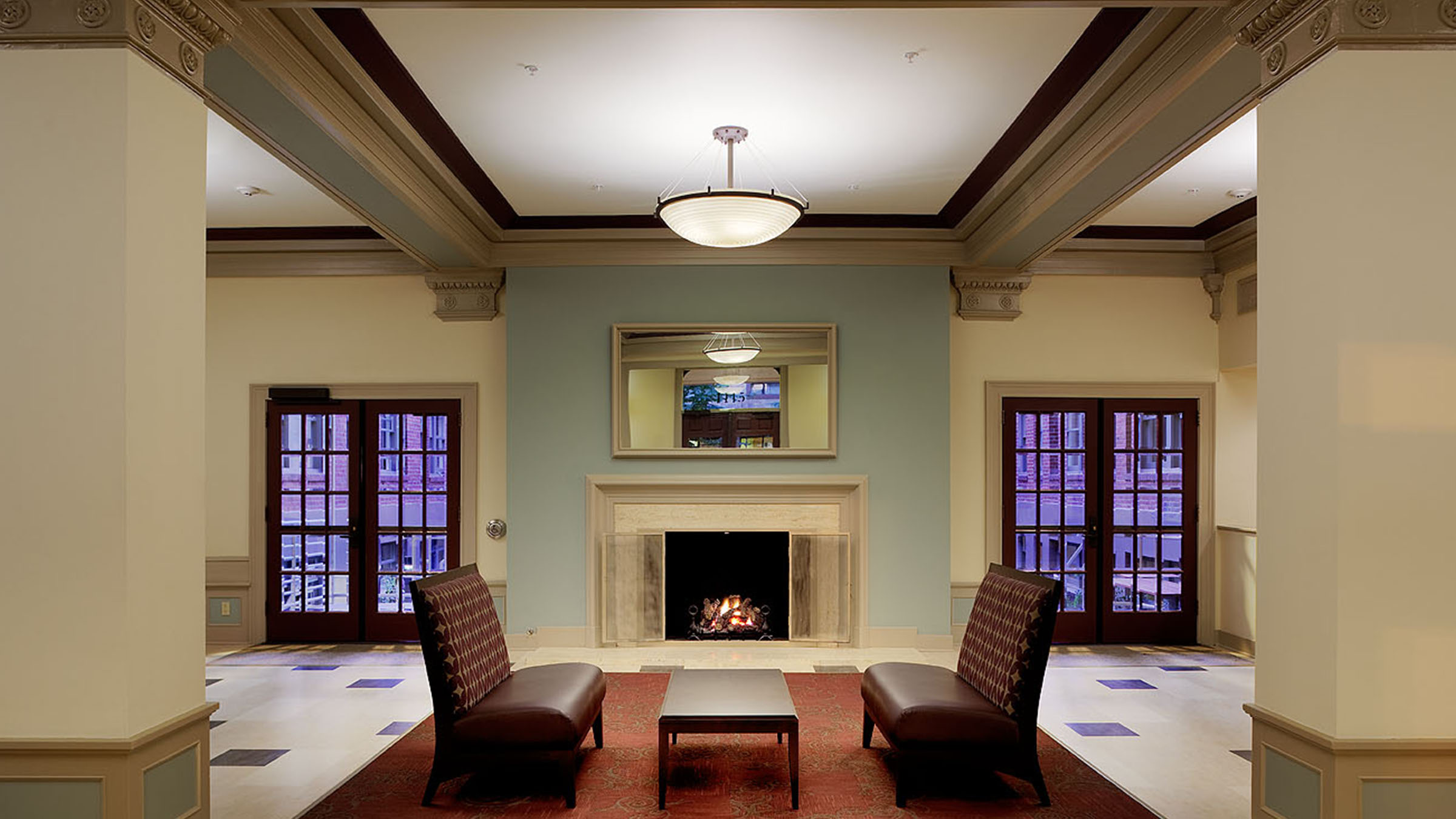 This project was developed by the Housing Authority of Portland.