Portland, Oregon
Kingpins Bowling Alley and Entertainment Center
Construction cost
$3 million
LRS renovated a tired and aging bowling alley into a fresh and lively entertainment center that provides a multitude of activity options. The improvements include a full restaurant and bar, commercial kitchen, arcade, and a separate VIP area with eight exclusive lanes.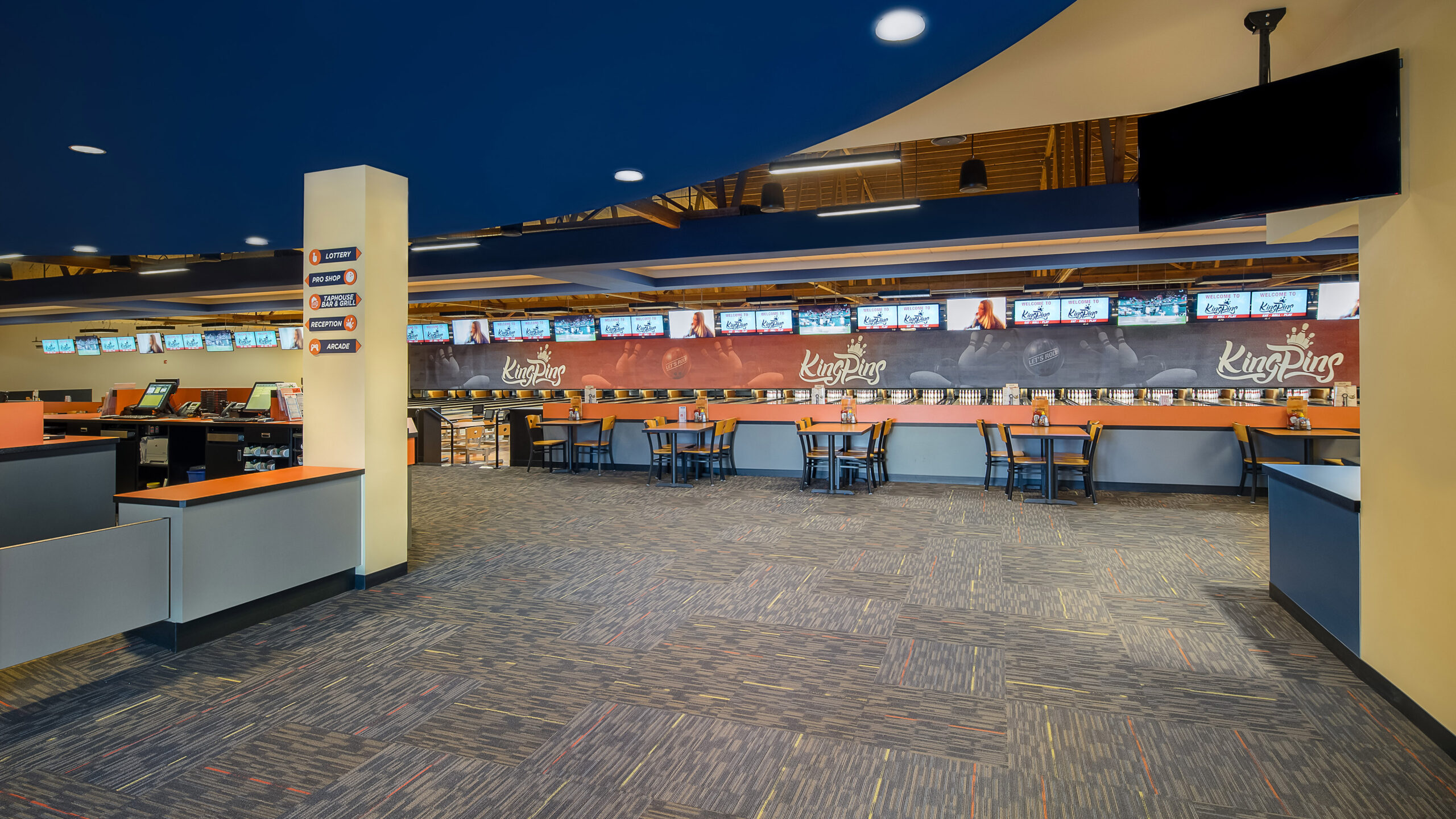 Collaborating with a brand strategist, the team integrated the client's unique identity into the interior and exterior design. Exploration into multiple design options resulted in a large increase in the game room, kitchen, and bar areas to enhance the customer's experience. Renderings successfully helped the client visualize the design concepts throughout the process.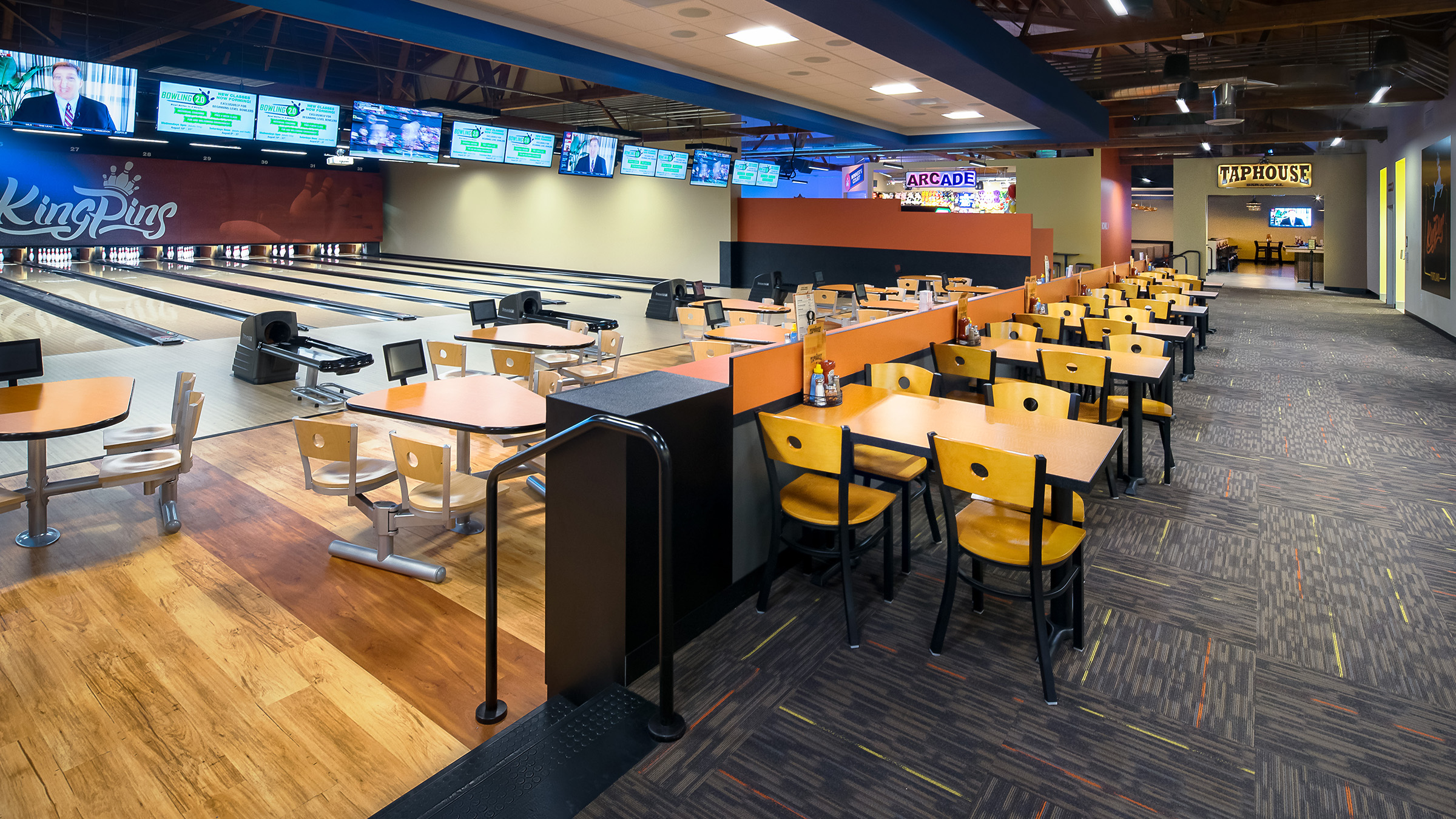 The vibrant and dynamic design features bright colors and reclaimed wood to establish a distinct identity for each section of the entertainment center. Contrasting wood textures and deep, dark colors are found in the tap house, arcade, and VIP bowling areas. Elements of play and movement in the dynamic patterns of the colored bathroom tiles and carpet provide an inviting and fun aesthetic.
The removal of the existing continuous lay-in ceiling exposed the large bowstring trusses, enhancing the open and inviting atmosphere. Upgrades to lighting, egress, and building systems allow for increased occupancy.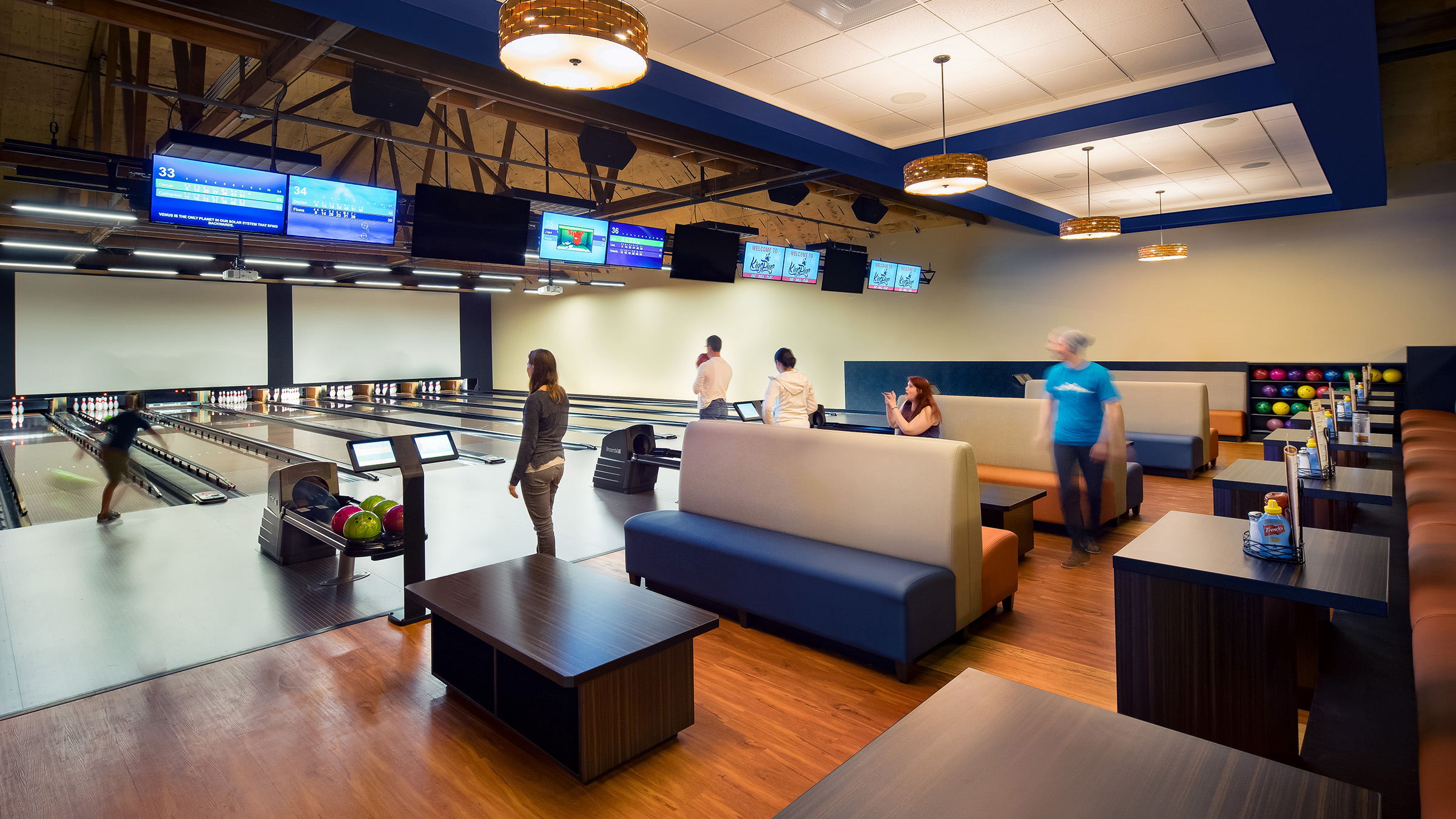 Suspended ceiling clouds create the sense of smaller areas within the large volume of the exposed structure. Ceilings remain high over the entry and bowling area while the trusses remain exposed over the lanes.