Mercer Island, Washington
New Seasons Market Mercer Island
The Mercer Island New Seasons Market is the first New Seasons store to open in the Seattle area. Introducing the brand into a new market, LRS's design ensured a warm welcome by celebrating the identity of the neighborhood throughout.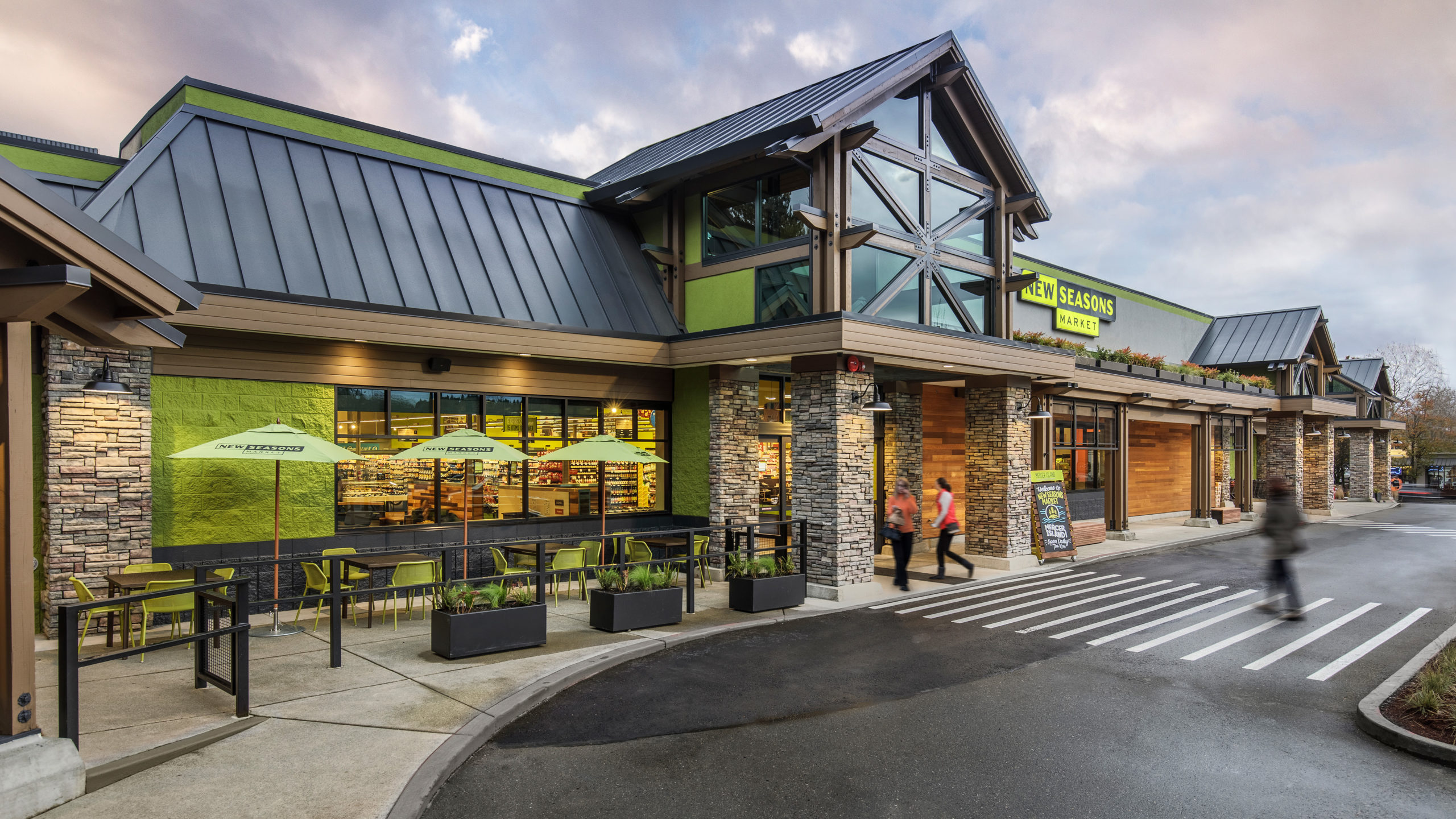 Reflecting a palette inspired by the colors and materials of the Northwest, a green roof, exterior artwork, and natural elements were incorporated. Stone wraps the exterior columns of the store, and glass gable dormers mark the entries. A wood trellis with a green roof is framed against walls clad in wood siding.
The renovation brightened the grey of the Pacific Northwest by selecting bright colors to accent the interior walls, along with thematic environmental graphics to complement the specialty stations. Upon entry, a custom graphic for Mercer Island is displayed on the back wall, while the fish in the café represents the local Puget Sound fishing industry.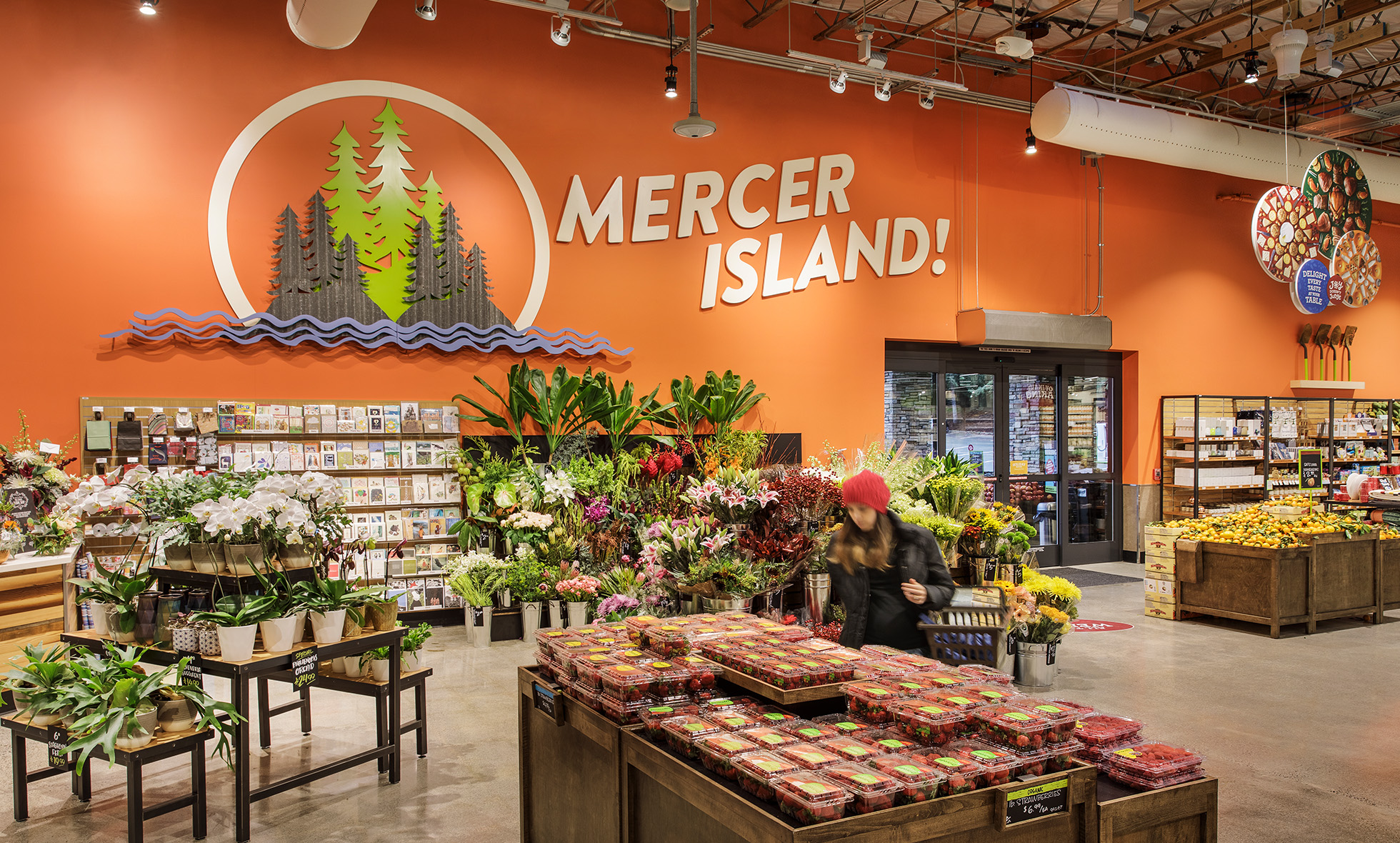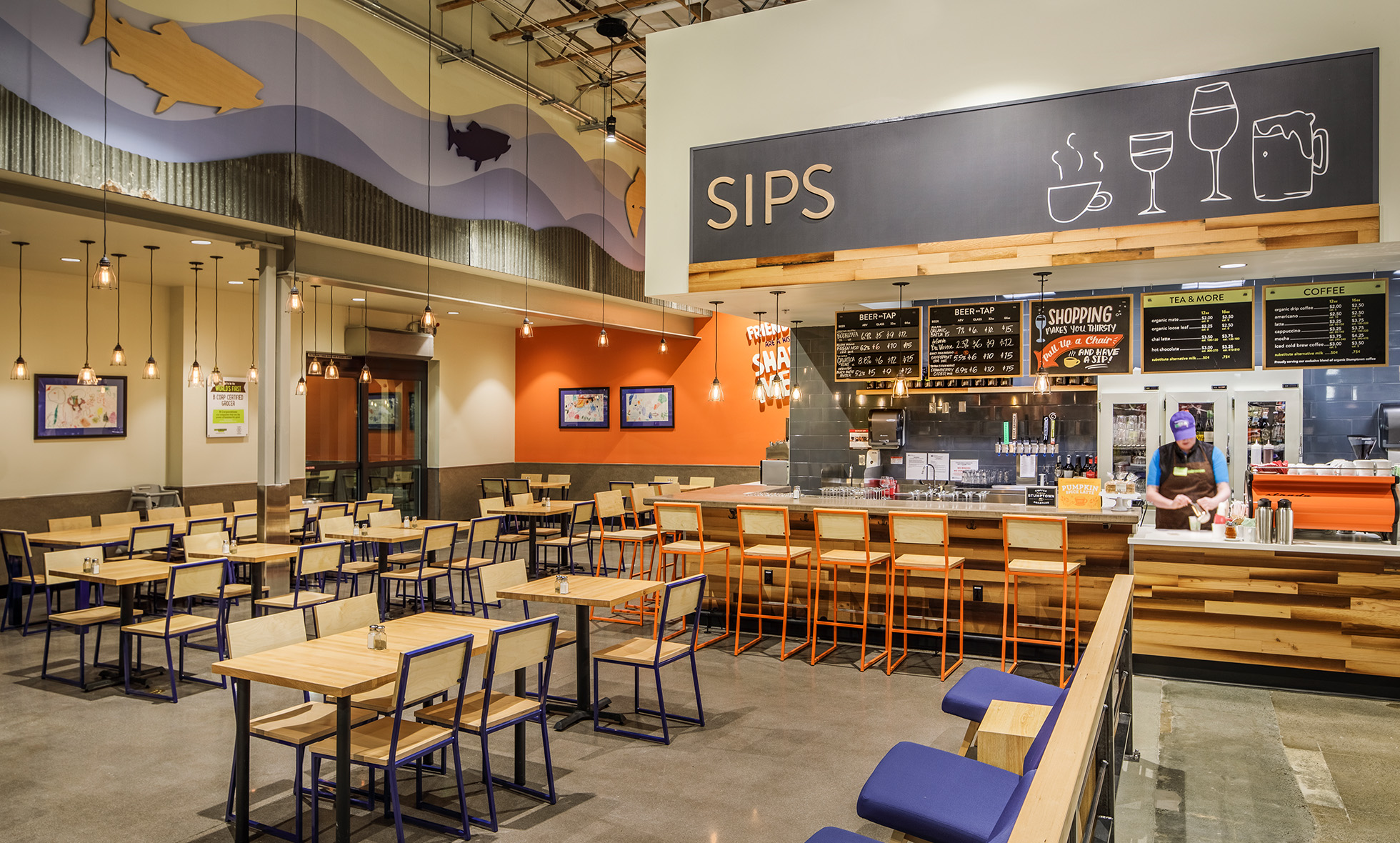 The outdoor seating area on the side of the building provides a neighborhood gathering space. Introducing the concept of an indoor/outdoor bar, customers can place orders outside through the large open store window.