Portland, Oregon
New Seasons Market Woodstock
Features
Green Globe Certified
Custom art installation
The heart of all New Seasons Market grocery stores is the commitment to the particular community of each. That's why public involvement is a critical element to their projects, and why, after extensive community engagement meetings, the design team knew the Woodstock New Seasons Market needed to be more than a typical neighborhood grocery store.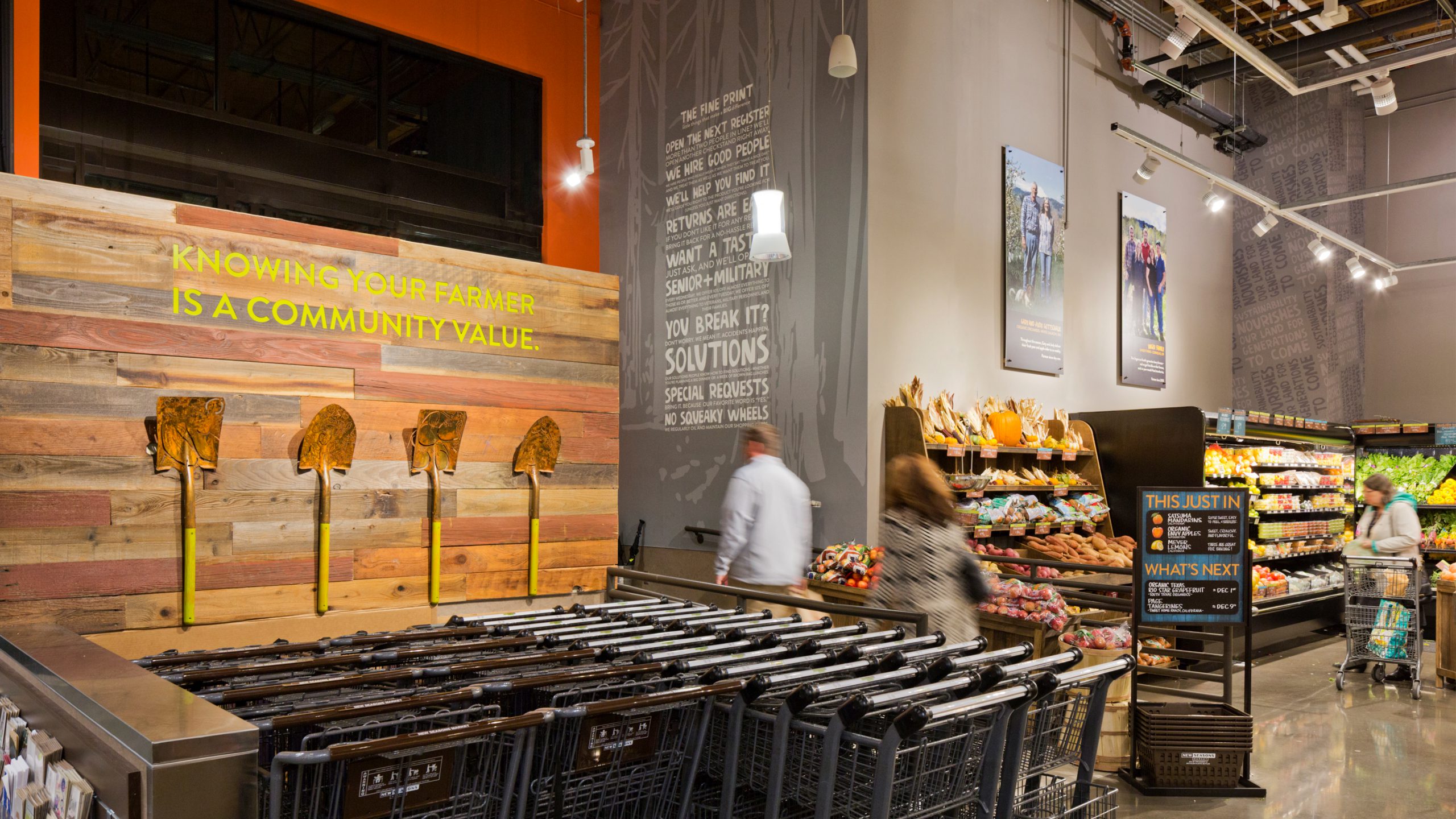 In addition to the typical programmatic requirements of a grocery store, the Woodstock New Seasons needed to function as a gathering space for the neighborhood. It was also important to the community to preserve the artwork from the existing building and incorporate new work from local artists. Finally, the design team wanted to ensure the building was designed as sustainably as possible, which meant pursuing certification.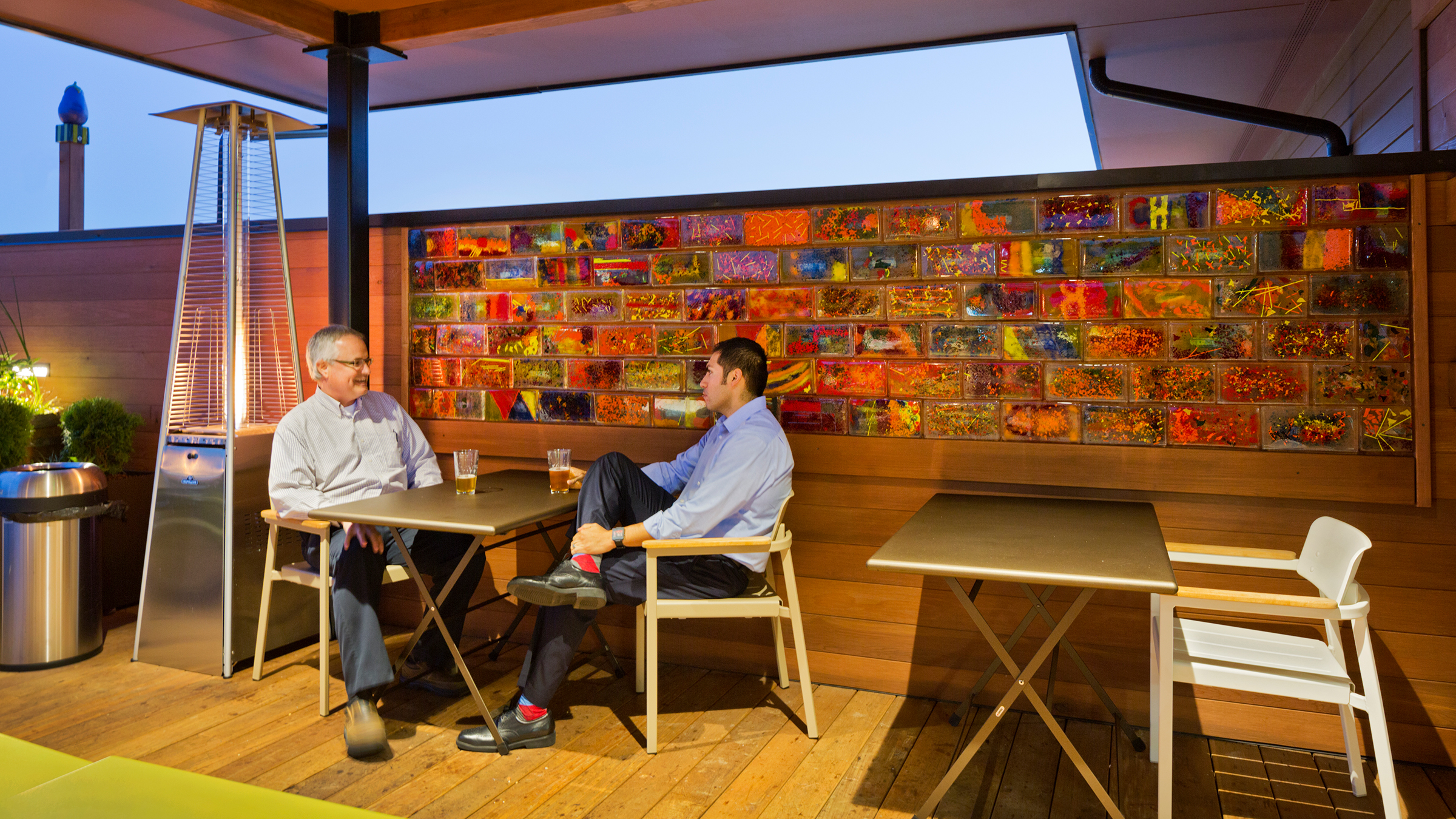 Located on an L-shaped site, the Woodstock New Seasons is a two-story store with a small urban footprint. It accommodates street delivery but is also incredibly pedestrian-friendly. Below ground parking and bike-rooms for employees allow a variety of transportation. To respond to the community's request for a neighborhood gathering space, the design team created a roof deck bar complete with catenary lighting, food-shaped ceramic post toppers, metal sculptures by local artists, and a playset for children.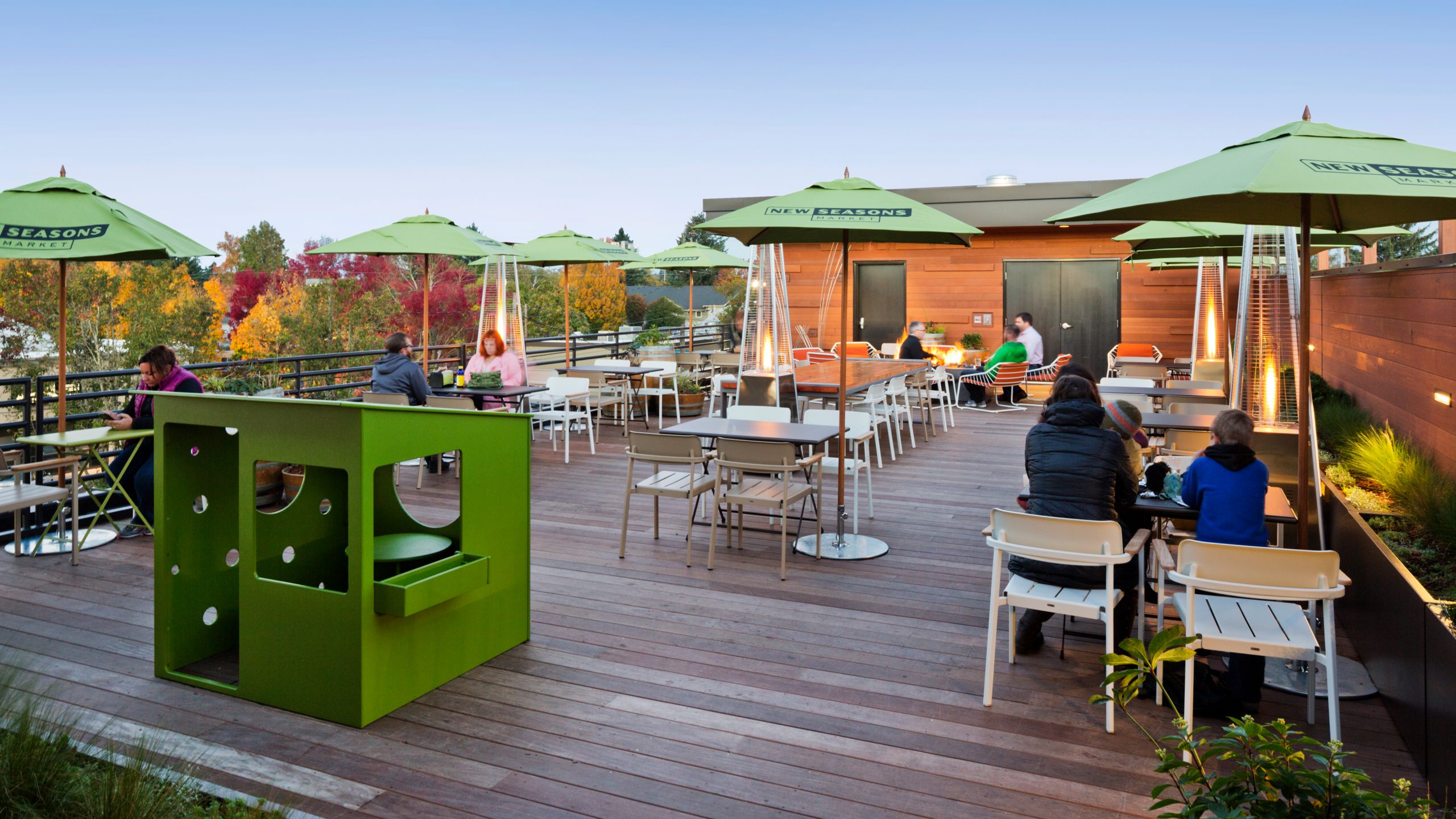 The Woodstock New Seasons design was influenced not only by corporate brand standards, but also by the context of the Woodstock community. The design team meticulously preserved the mural from the previous building that had been demolished and recreated it on exterior façade facing SE 45th Avenue. Warm wood was introduced on vertical building elements and soffits, while traditional brick—reflective of nearby buildings—comprises the ground floor.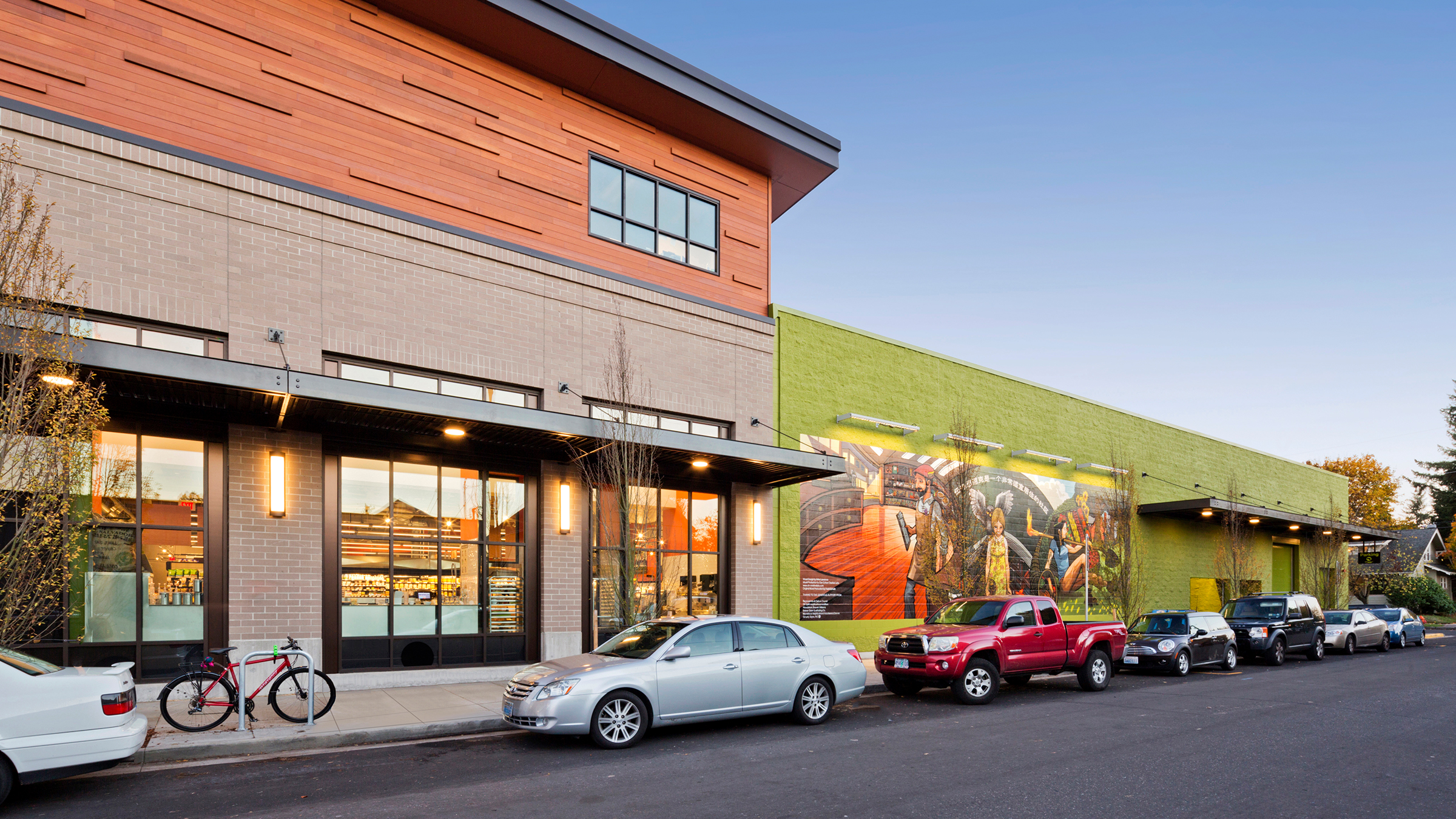 The transitional design and abundant features weave seamlessly into the fabric of the neighborhood. Years after its opening, the Woodstock New Seasons has become a place where shoppers can experience the delights of food, activate their senses, and engage with their community.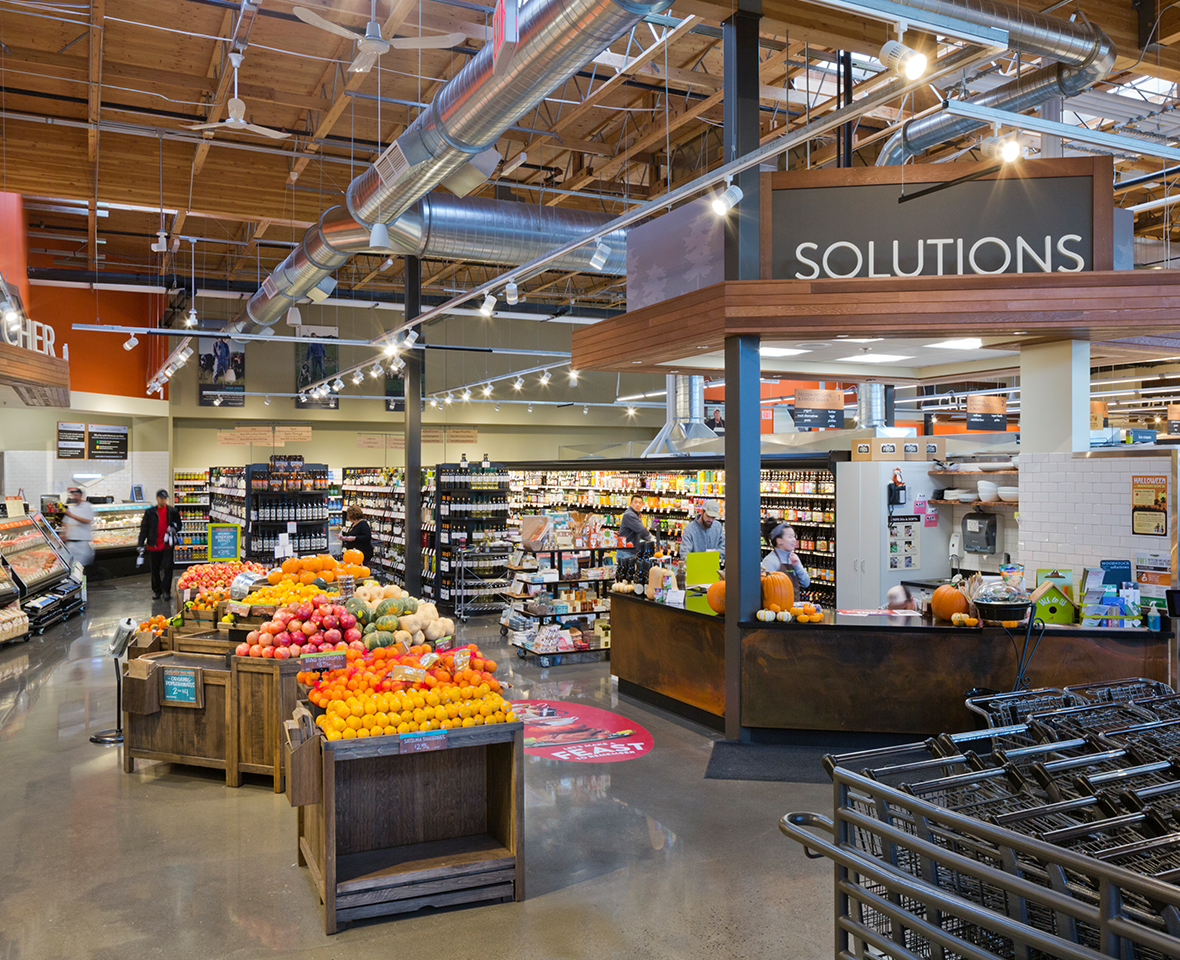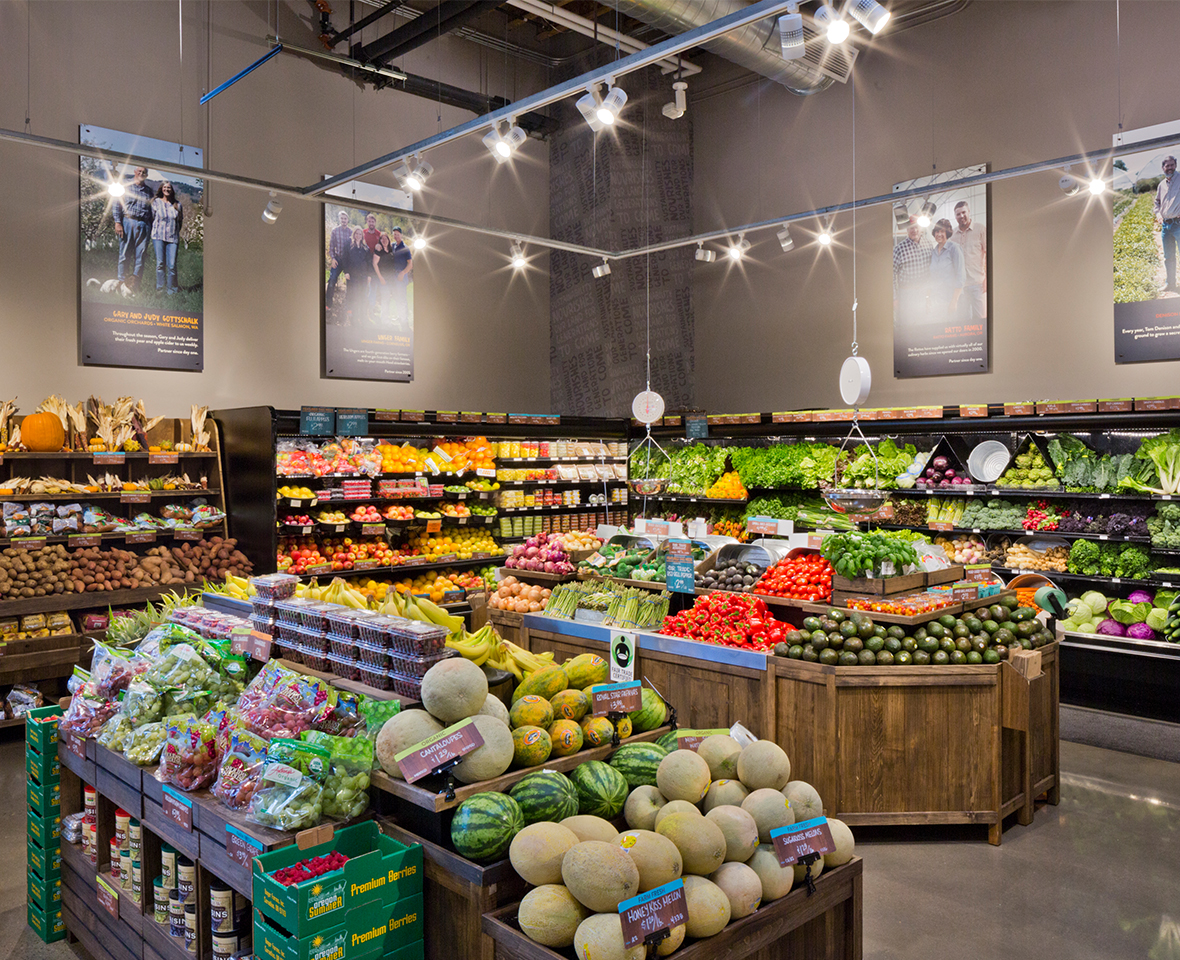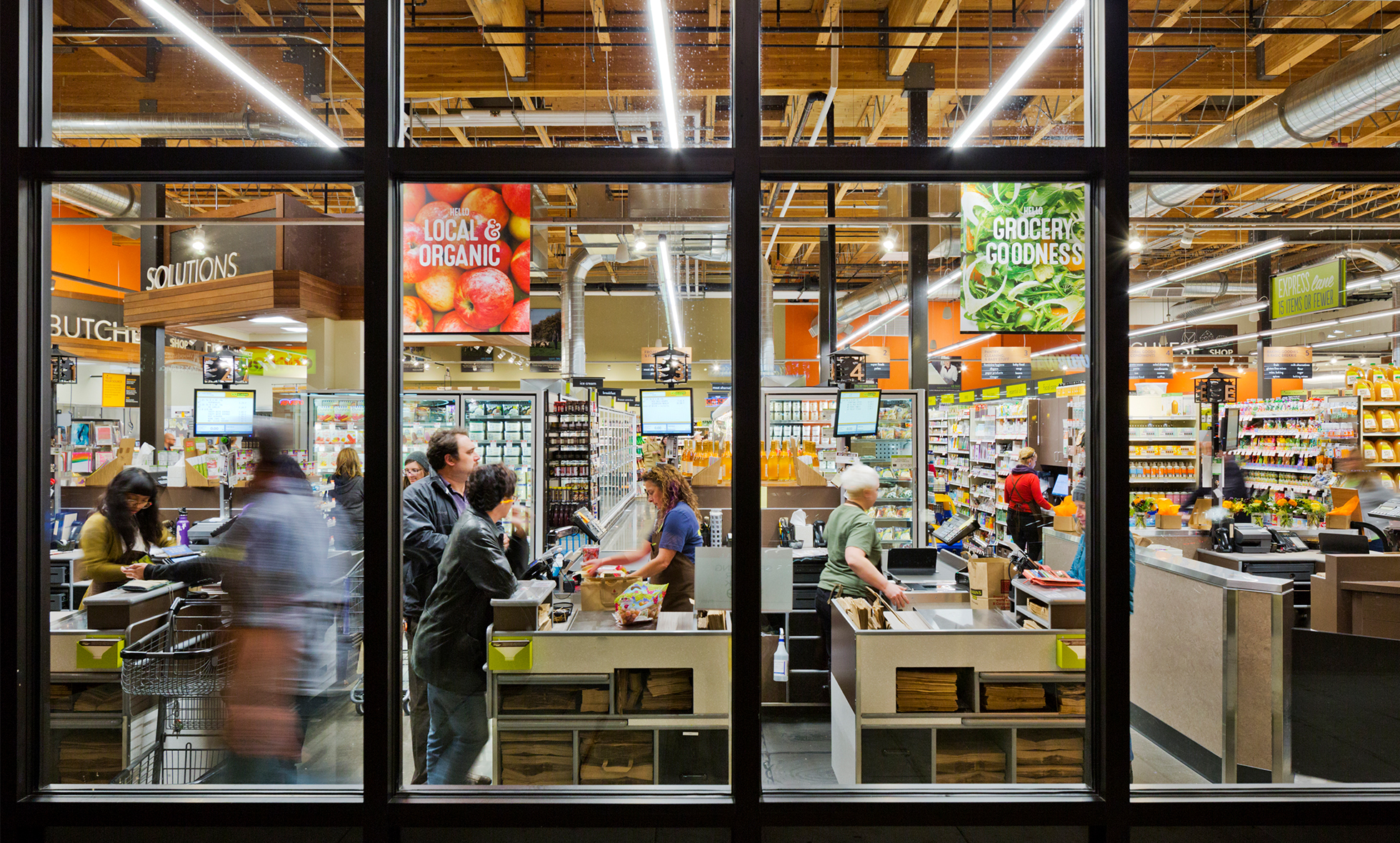 2016 Association of Retail Environments Sustainable Design Award