Portland, Oregon
New Seasons University Park
The LRS team provided interior tenant improvement services for the New Seasons University Park location. In collaboration with the shell architect, the exterior architecture was developed to reflect New Season Market's distinct store branding using guidelines developed by LRS Architects.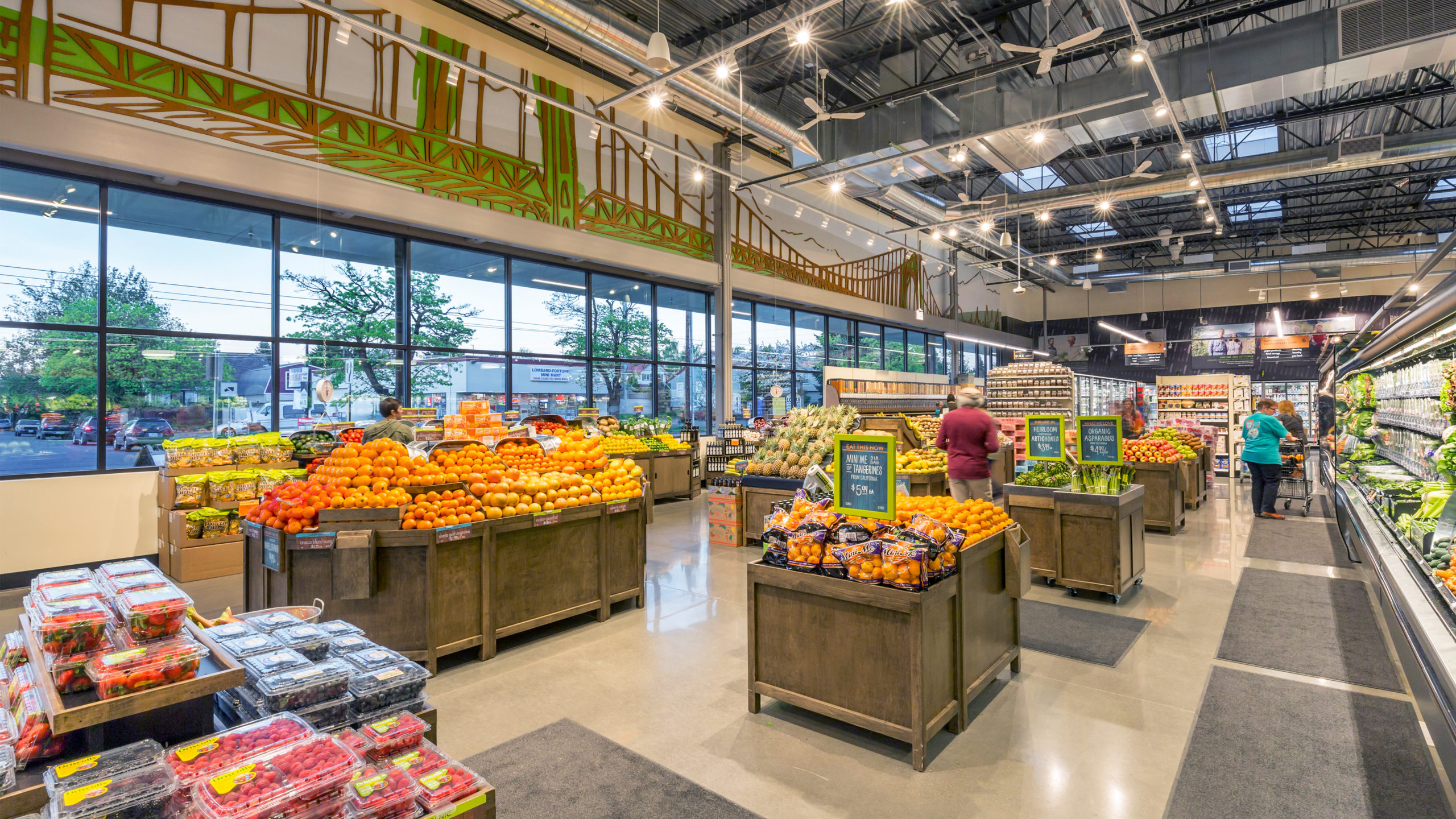 A NW palette influences the space with warm natural wood elements and bright colors to accent the interior walls.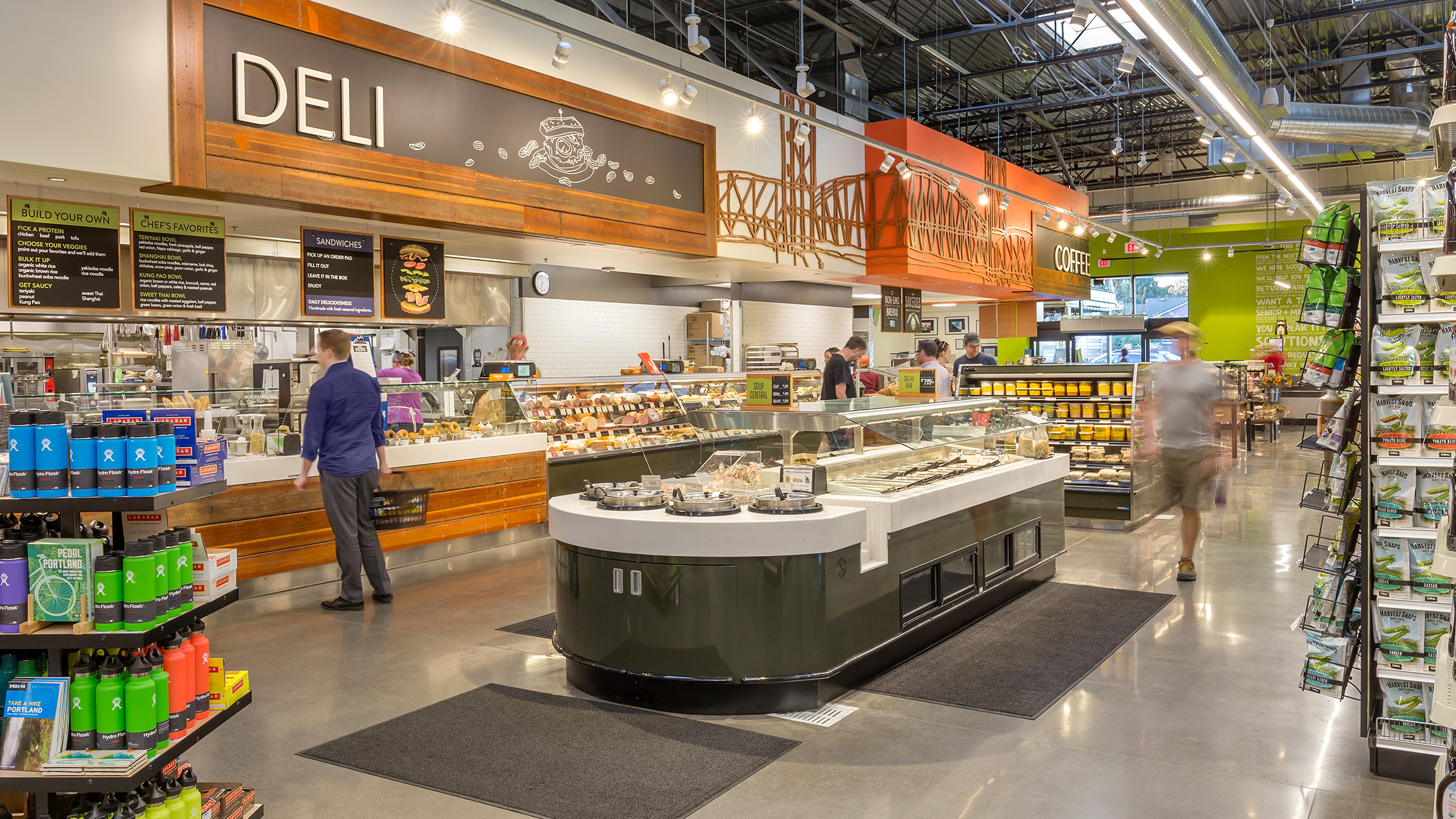 Coordinating with the New Seasons brand team, local features are incorporated throughout the store. Portland's character shows throughout, this time with thematic bridge environmental graphics. LRS designed a floating soffit, unique to the University Park location, to become part of the corporate design standards.