Located on the ground floor of the Park Avenue West building in downtown Portland, the Pendleton flagship store was designed to authentically reflect the company's "Born in Oregon" brand while also highlighting its relevance within the urban context.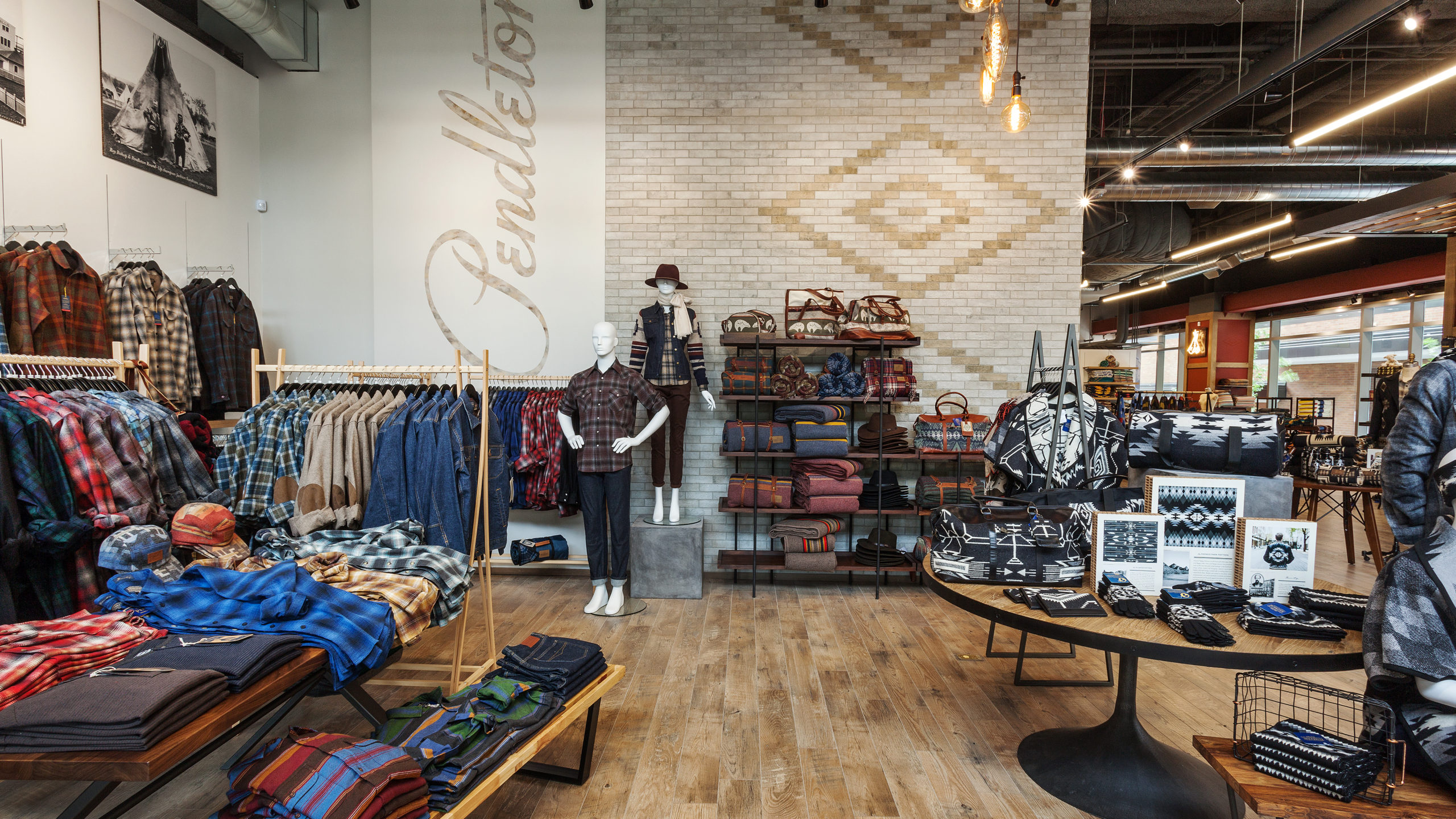 The rich history of the Pendleton brand was integrated throughout the design. Upon entering the store, branding is reflected in a 20-foot feature wall of brick tile pattern drawn from one of Pendleton's blanket designs with an elegant sidebar of the company's logo. Architectural elements reference the Pacific NW rural origins of the brand in a contemporary way with a palette of earthy colors, natural materials, and traditional textile patterns. Details are simple and honest with minimal adornment.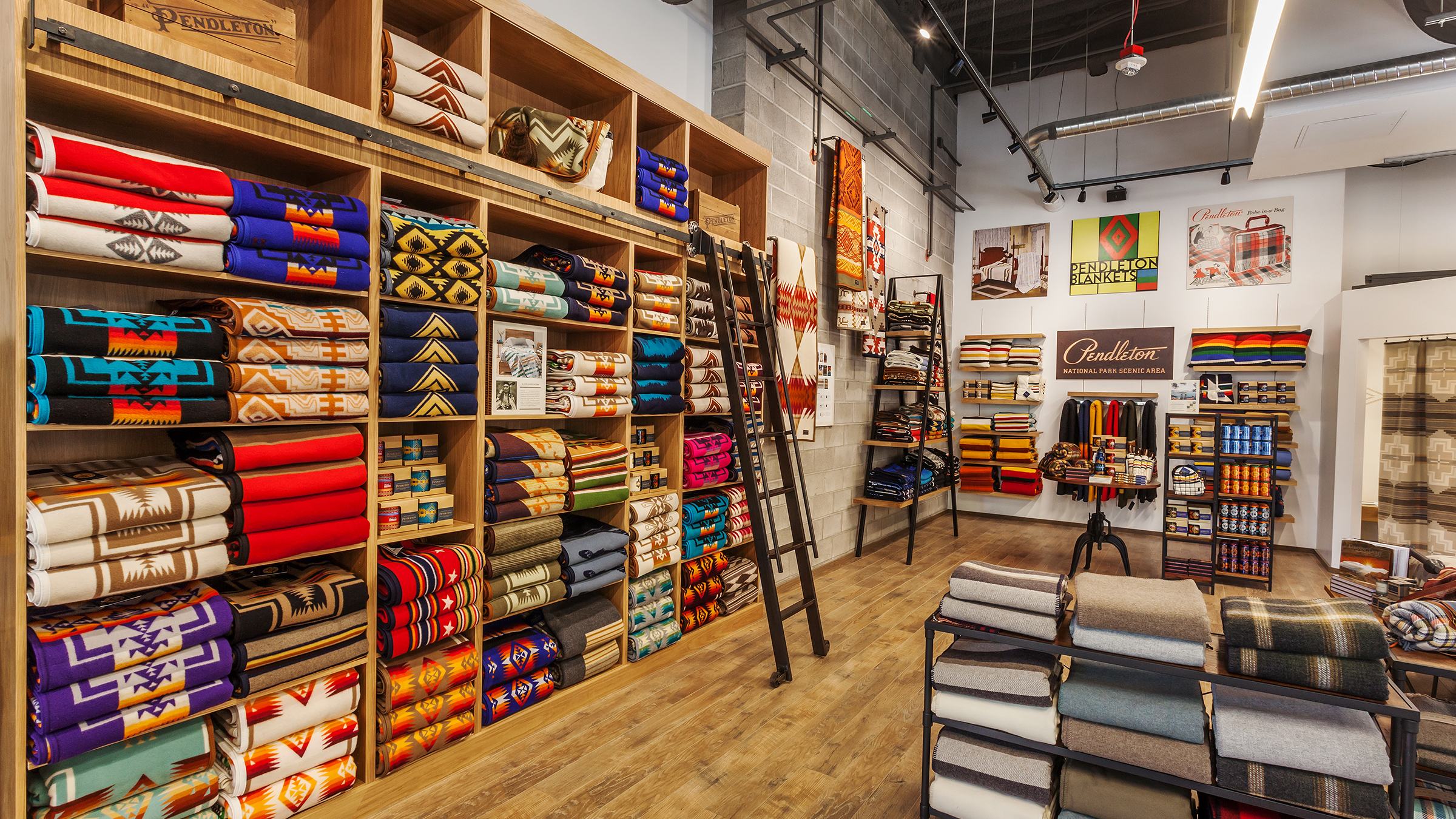 The design team resourcefully filtered project elements in ways that prioritized brand goals and transformed challenges of the space into opportunities for creative use. Articulated wraps for fireproofed columns and tall custom wood shelves with a rolling steel ladder make use of the vertical in areas with limited floor space. A custom wood, tile, and stone cash wrap unifies three sizable columns, providing a highly visible branding wall and creating a backdrop for storefront merchandise.
The result is a highly functional retail space with dynamic points of interest and excellent opportunities for merchandising and sharing the Pendleton story.