Vancouver, Washington
Pepper Bridge & Amavi Cellars Tasting Room
Located in the heart of the developing Vancouver Waterfront, the Pepper Bridge Winery and Amavi Cellars satellite tasting room offers a relaxing and intimate environment for customers. New entry doors welcome visitors into the space for a sophisticated and comfortable experience. The shared tasting room allows both wineries to better serve the Portland and Vancouver metropolitan area.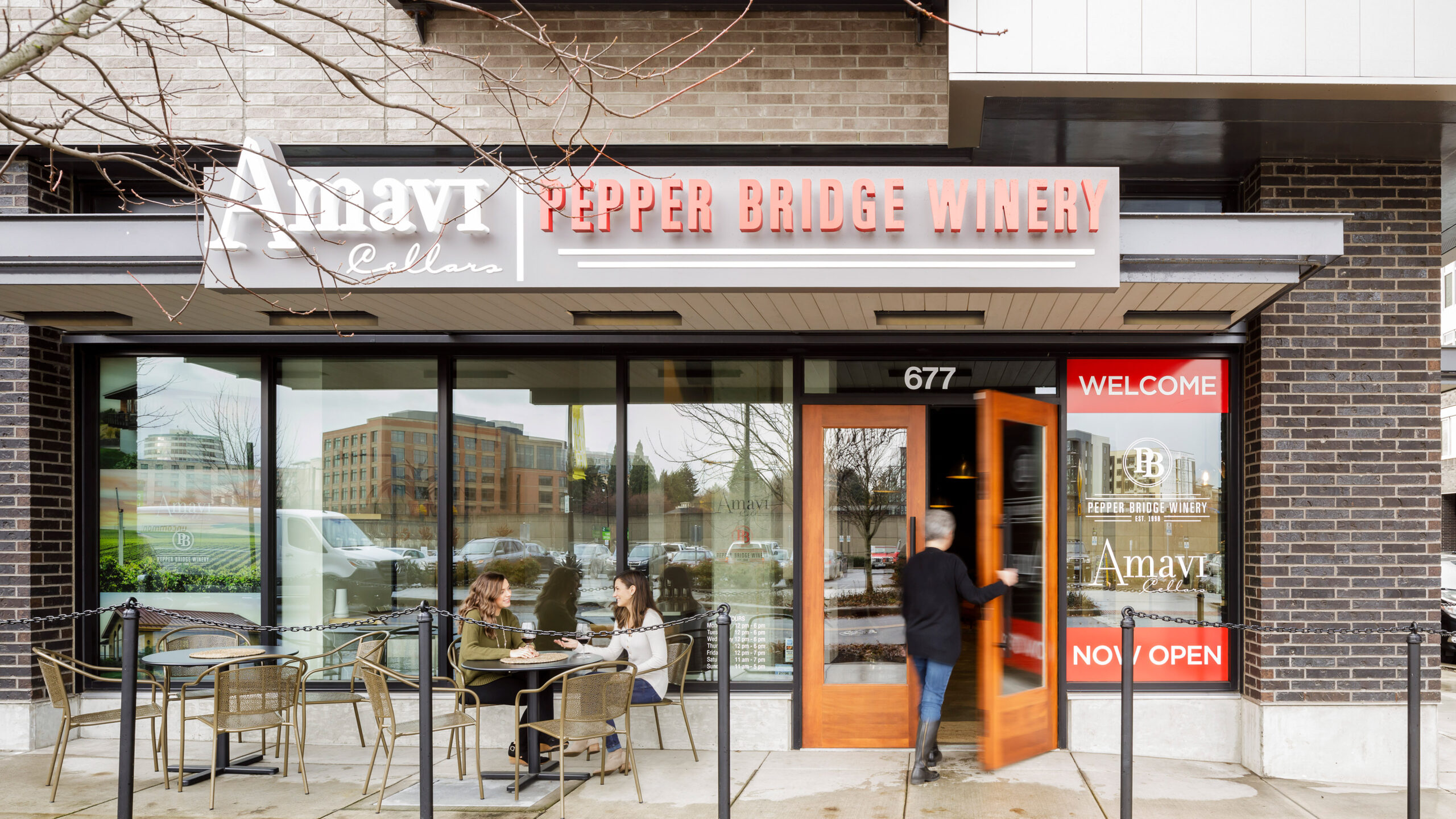 Throughout the tasting room, rich tones are balanced with light and bright features like crisp detailing, clean lines, and a variety of colors and textures. The design celebrates the wine tasting experience blending the warmth of a deep red to the light refreshing taste of a white wine. Raw materials like concrete, reclaimed wood, luxurious materials, and brick exterior mirror the experience of a great cabernet. The restroom sconces even resemble the bottoms of wine bottles.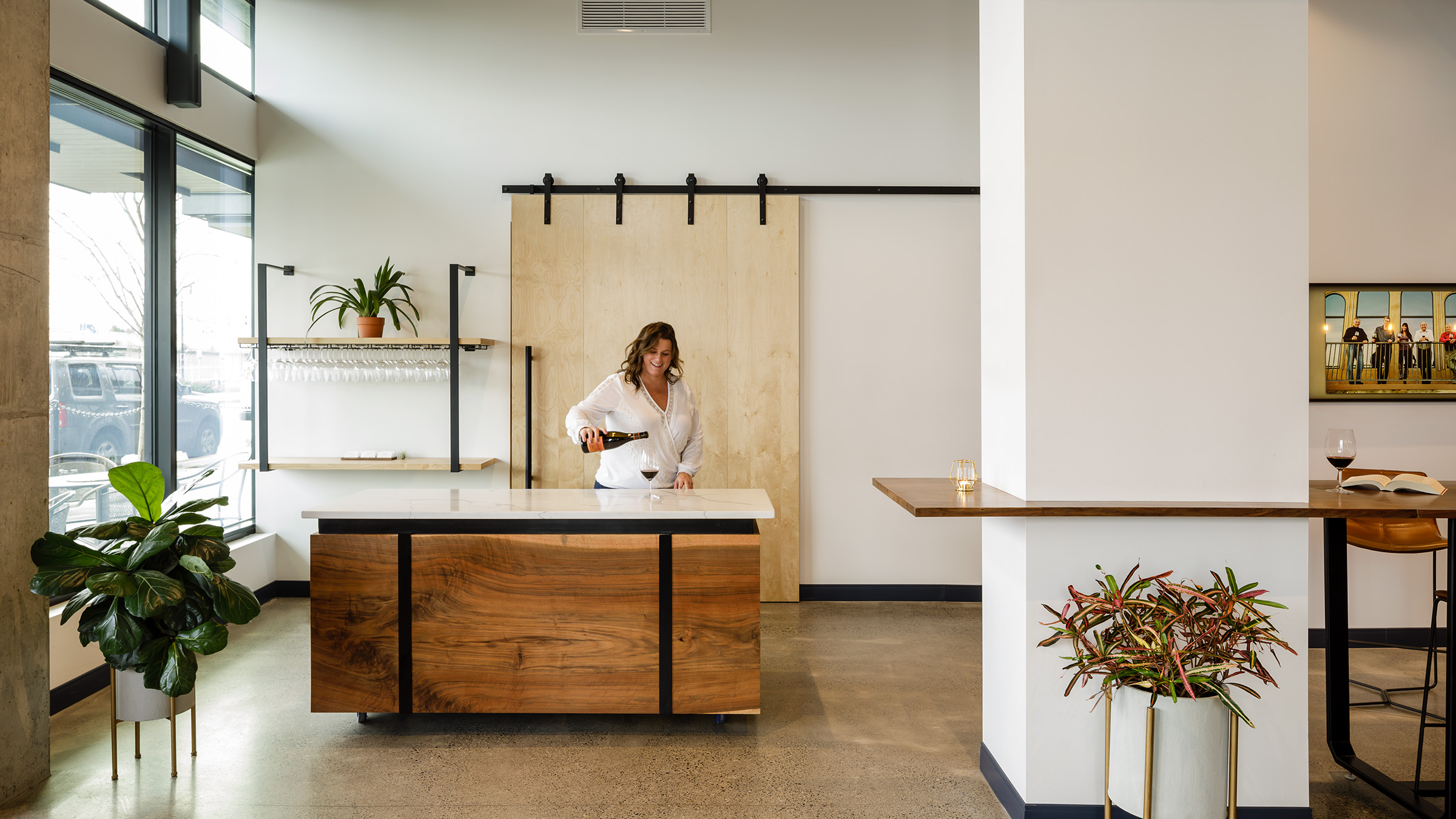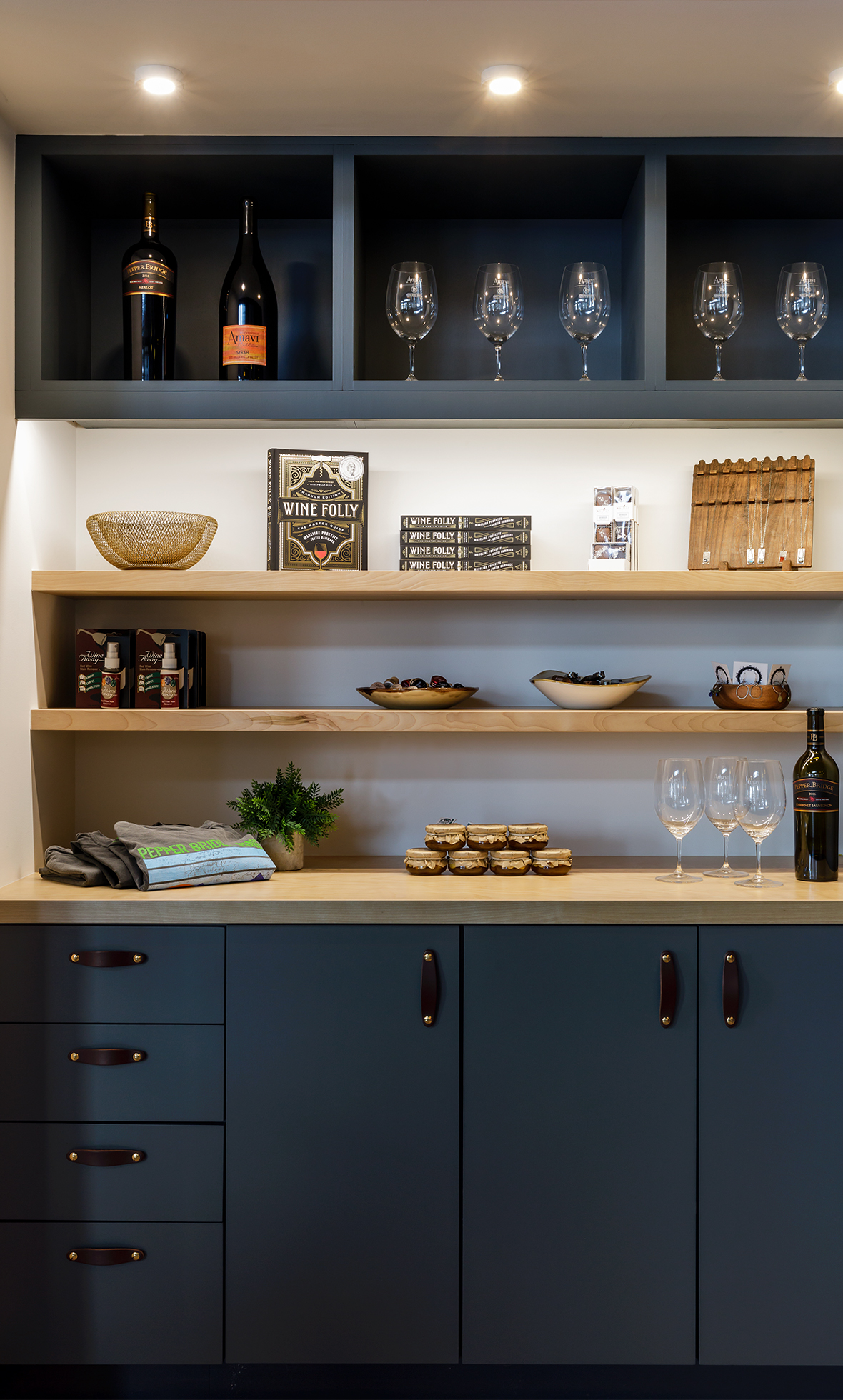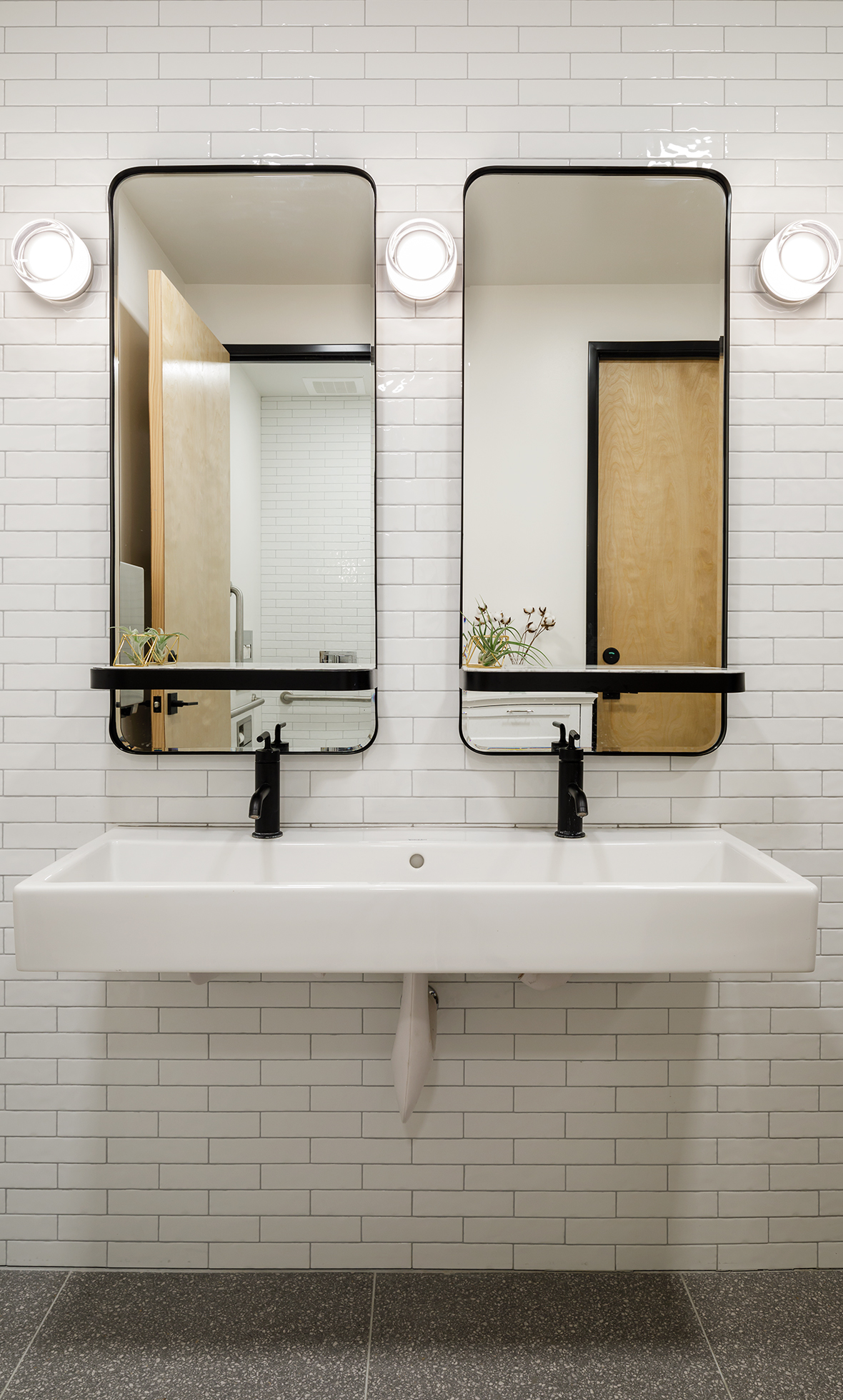 The flexibility and variety of indoor and outdoor seating provide options for intimacy, contemplation, or social gathering. The lounge-style environment offers a series of two-person nooks that line the wall next to windows, an abundance of counter seating space, and cozy furniture in corners for customers to relax in.