The new Porsche dealership and service center in Beaverton was designed to the brand's meticulous standards on a site considered "unbuildable." Working closely with the jurisdiction and specialized consultants, the design team delivered a state-of-the-art facility to welcome customers and support staff.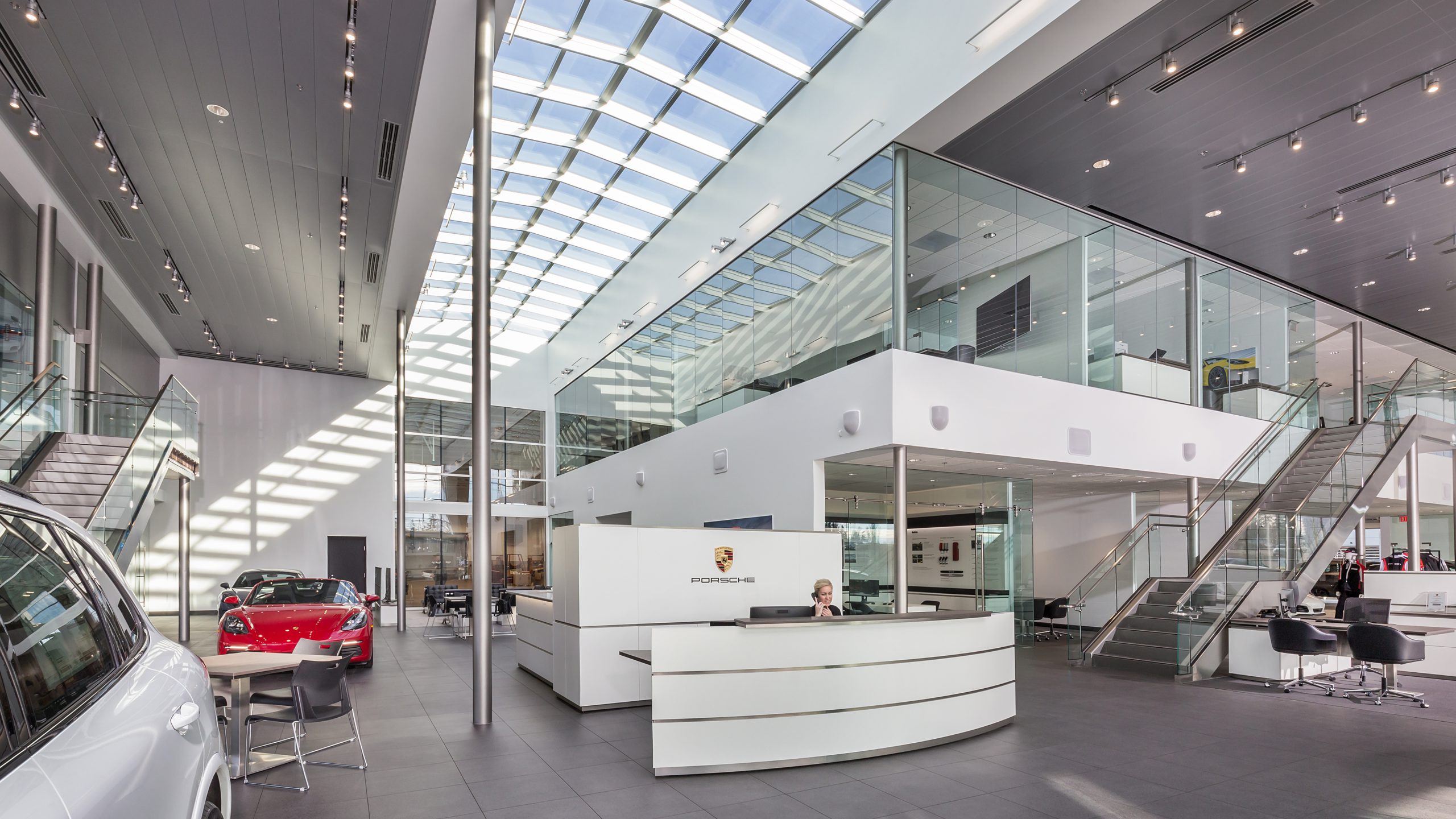 The site is located in a FEMA 100-year floodplain. To minimize the risk of flooding and protect the structure, the design team elevated the dealership four feet above grade. The surrounding site is gently graded, providing vehicular ramps as well as stair and ramp access for customers.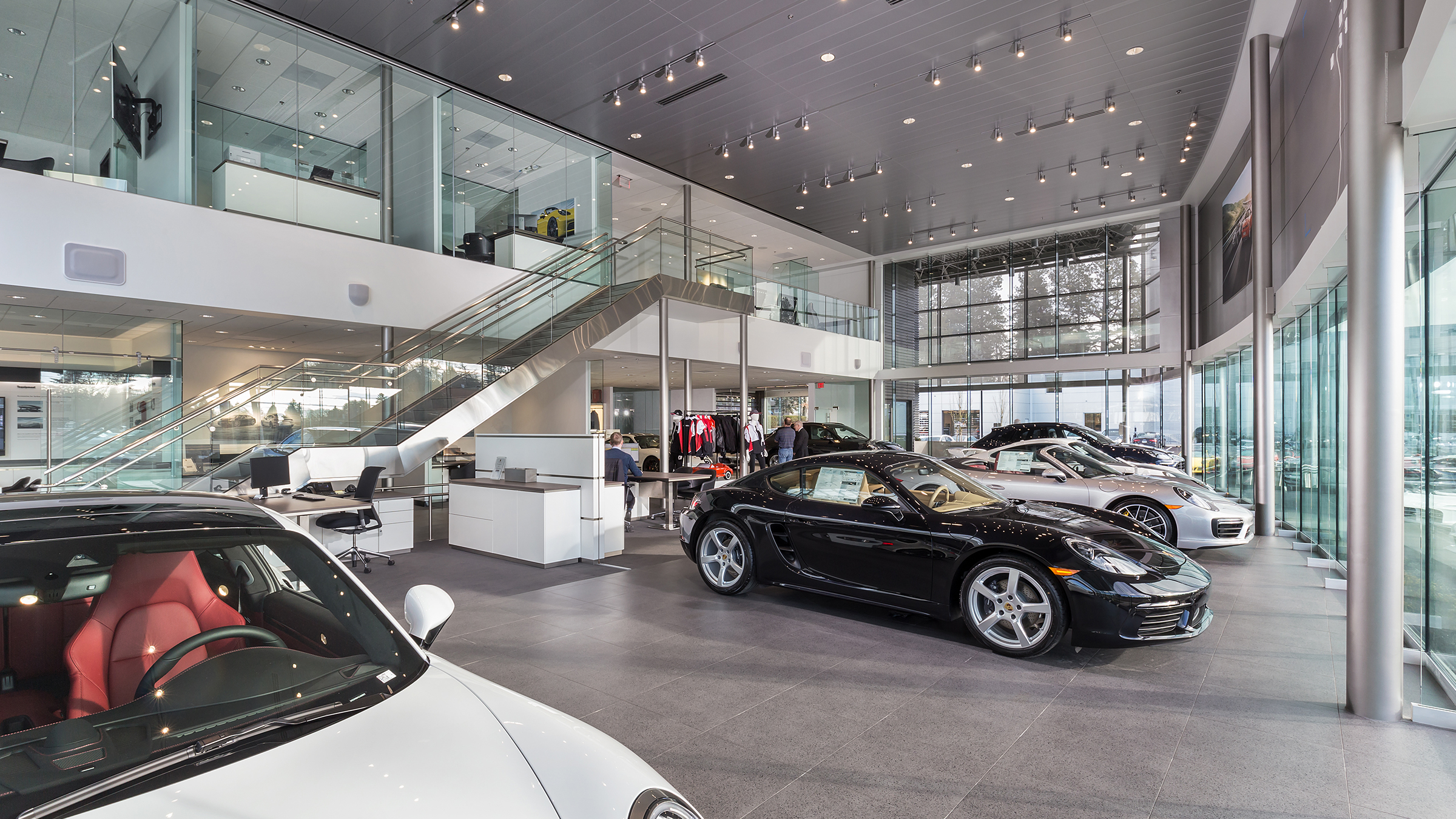 The design of the building was inspired by Porsche's iconic and impeccable craftsmanship. Sleek metal panels wrap the building above long glass windows. Conceptually modern, the design also integrates natural lighting, highlighted by a dramatic skylight above the showroom.