Situated in the heart of the Vancouver Waterfront, the mixed-use RiverWest Apartments spans a full city block with five levels of apartments housing, second floor parking, and ground-level retail and restaurants. The building offers residents views of the Columbia River, as well as easy access to the bustling, newly revitalized riverfront community. LRS was hired to design the interiors.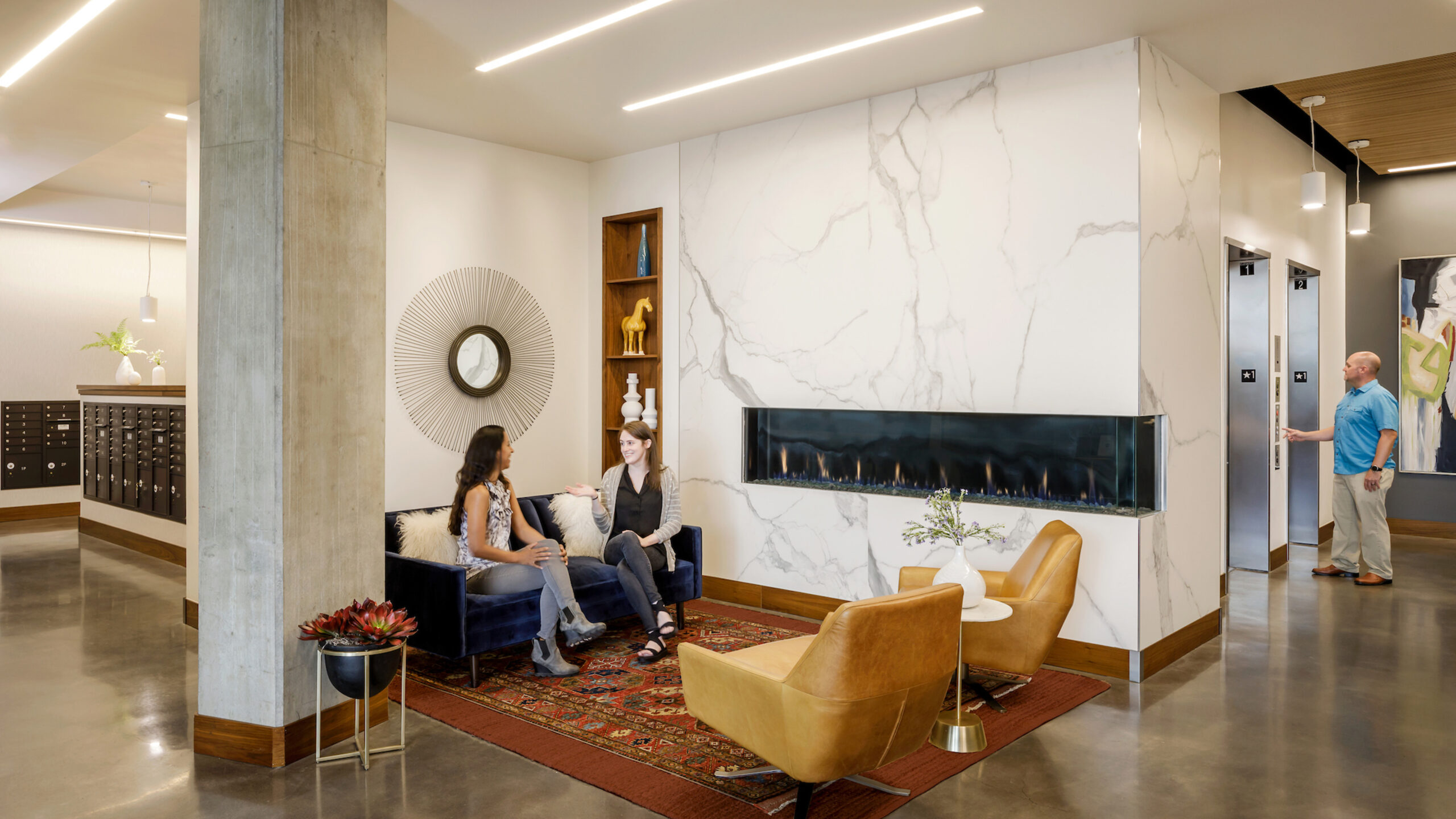 Inspired by the Vancouver Waterfront and Columbia River, the building's interior aesthetic acknowledges the history of the area drawing from the Missoula Floods that created the topography of the region, to the area's paper mills and shipyards. Fine details such as oversized stone panels acknowledge the striation in the Columbia River Gorge and the repetition of circles subtly evoke ship portholes. Muted jewel tones, brass accents, and rich, warm wood, juxtaposed with organic carpet patterns and flowing oversized light fixtures, evoke the feeling of surrounding water.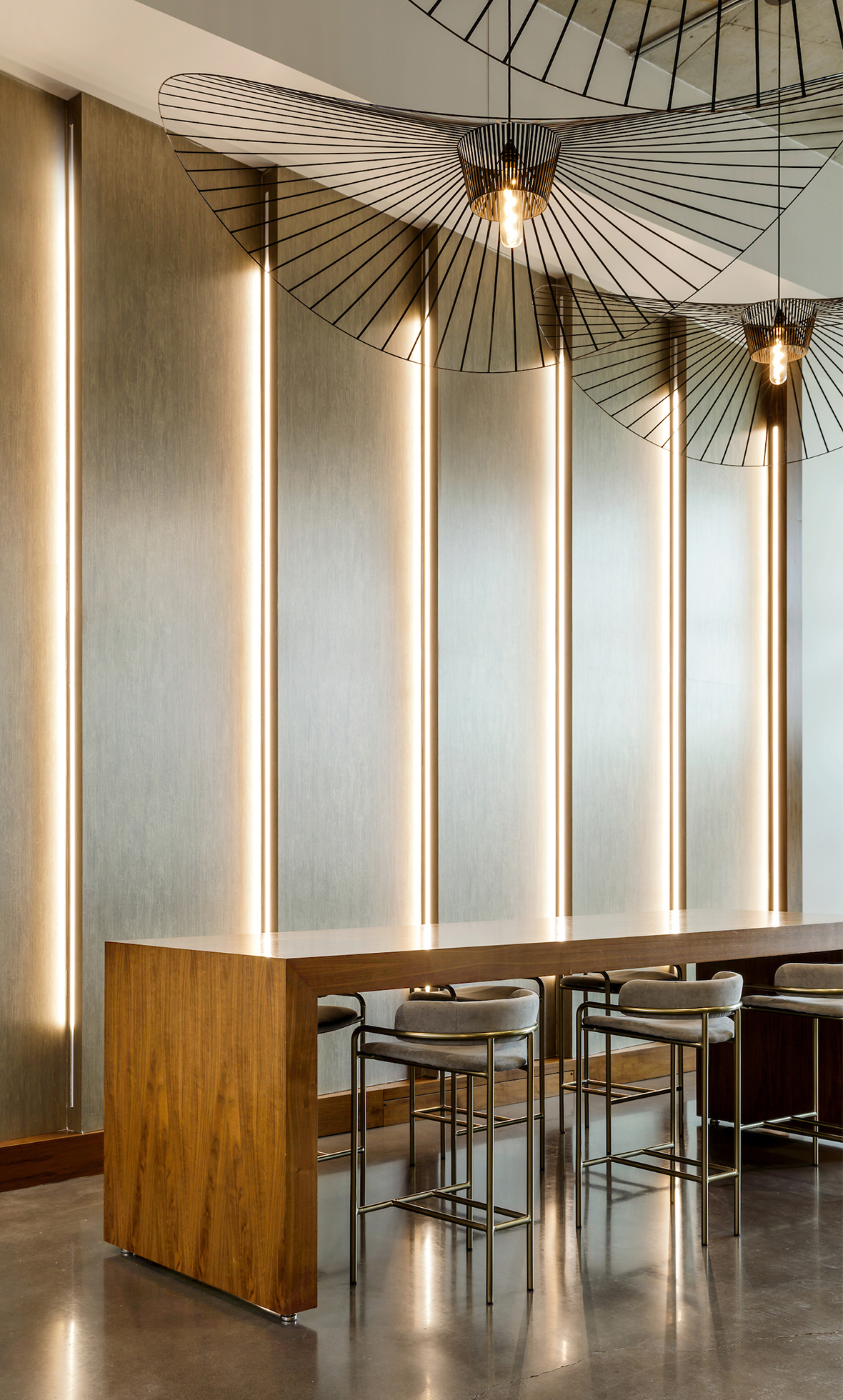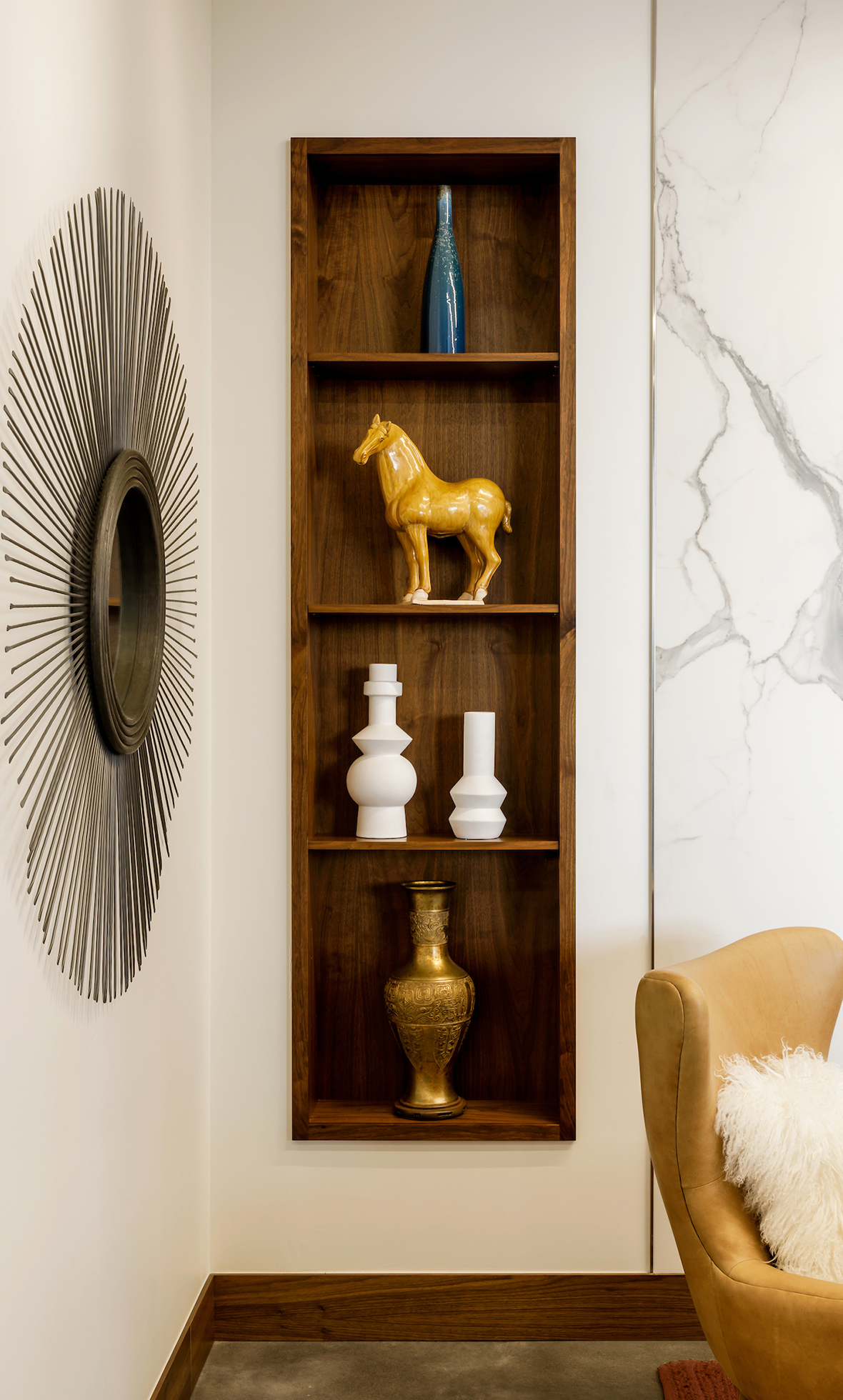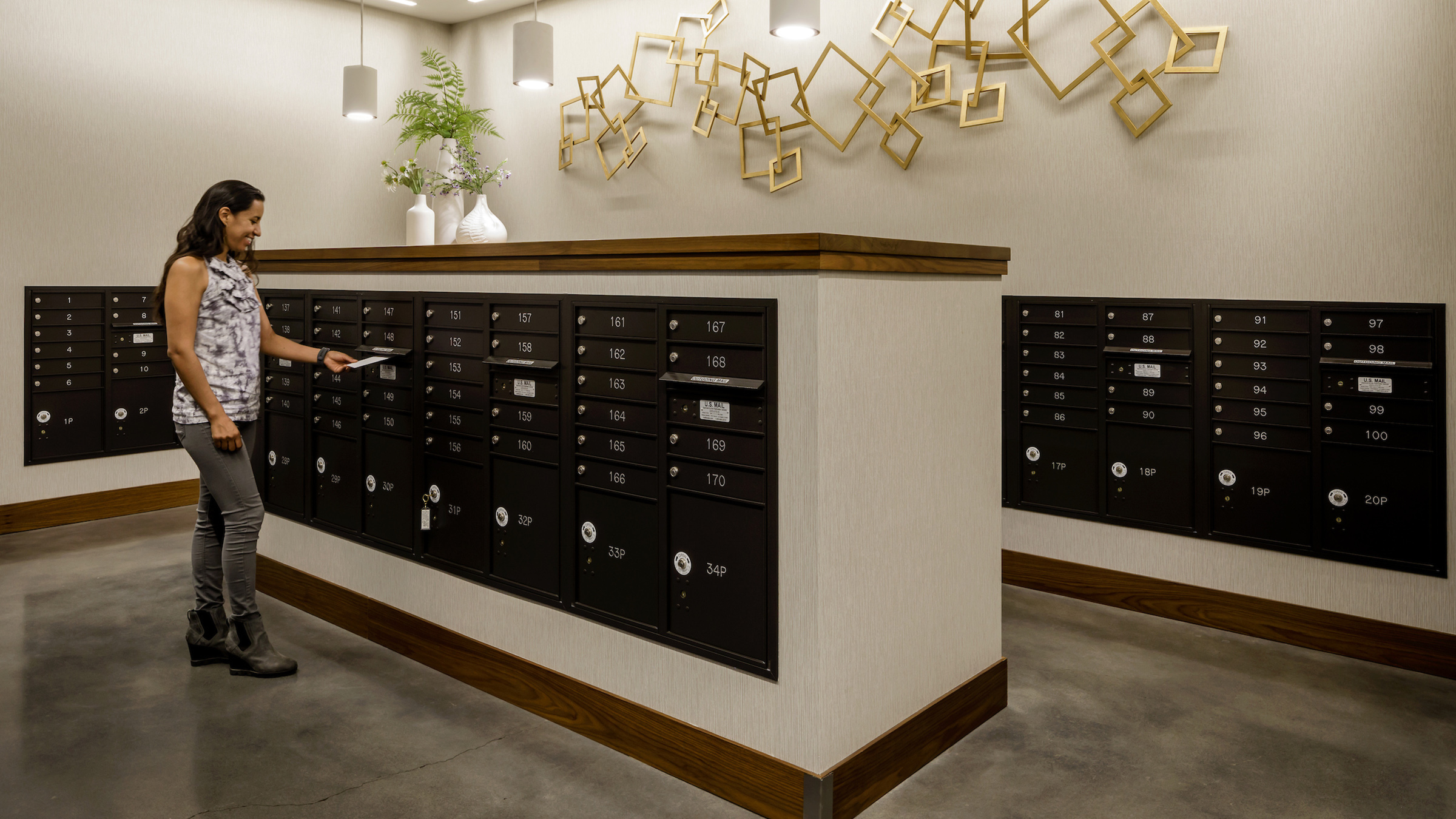 Spacious one- and two-bedroom units are light and airy with floor-to-ceiling windows, quartz countertops, and balconies. Each floor features a picture gallery outside of the elevator where a place on the Columbia River is highlighted.