The Ron Tonkin Gran Turismo dealership creates a luxury experience for customers purchasing and servicing their Ferrari and Maserati automobiles, aligning with the detailed brand guidelines of the respective brands.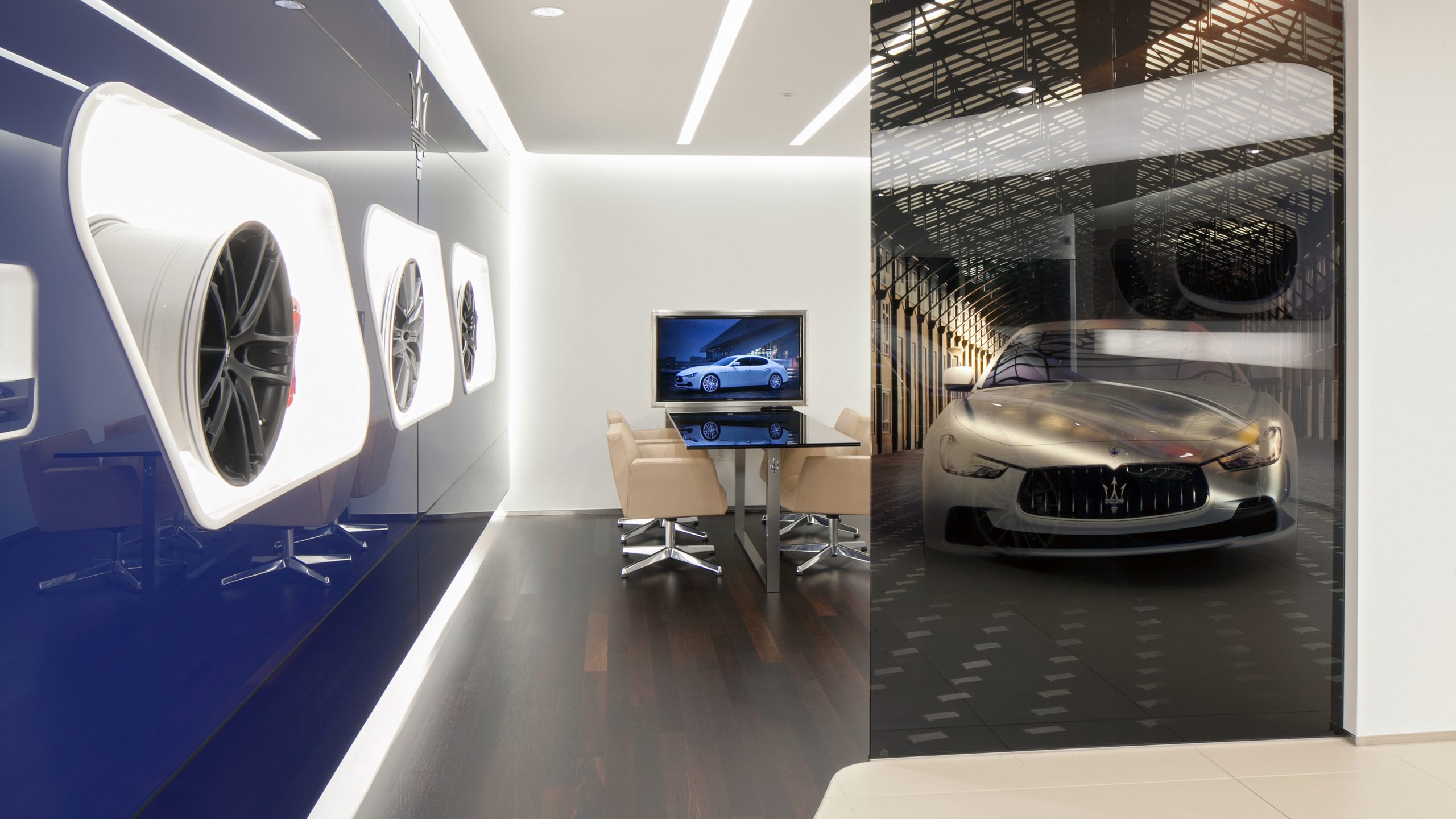 Renovation work on an existing building expanded the service reception, service bays, and sales areas. The most prominent corner of the building was designed as a jewel box, attracting passersby and inviting them to look inside. Metal and glass elements extend to define statement entryways.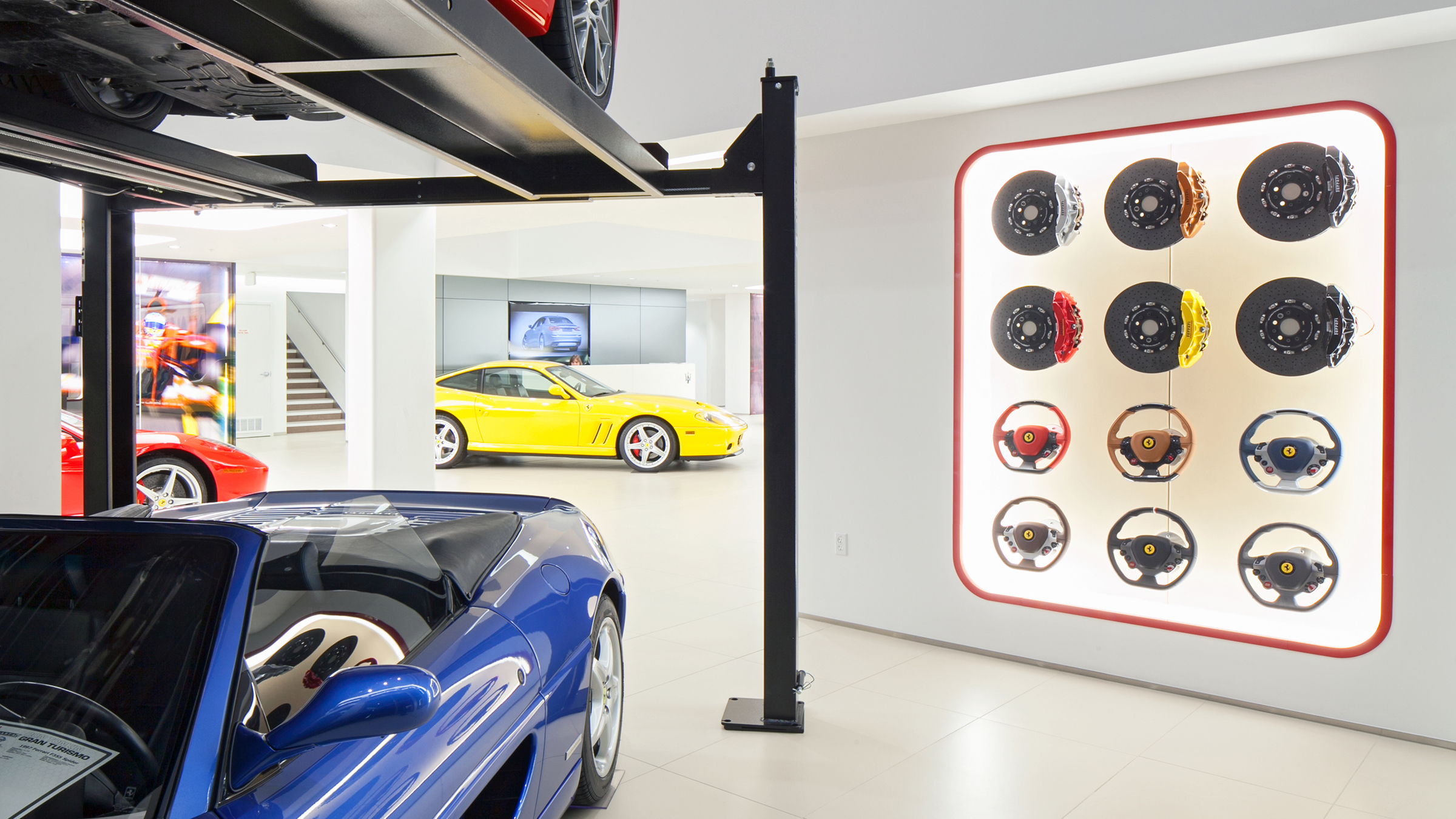 Manufacturer-branded details form much of the building's dramatic interior. White coved walls, recessed lighting, and light clouds enhance the displayed inventory. An interior car stacker emphasizes product as well, and the ultra-modern appearance of the building emphasizes the innovation and precision of the Ferrari and Maserati brands.