The LRS team worked closely with the owners of the Royal Moore Toyota dealership in Hillsboro to evaluate their facility and study multiple options for remodel and expansion. A renovation of this busy dealership could have a significant impact on their business. After a careful evaluation, the LRS design team determined that the ideal solution was to build a new showroom directly in front of the existing showroom, which could be removed when the showroom was completed, and then expand the service bays to the new showroom with a new service reception drive.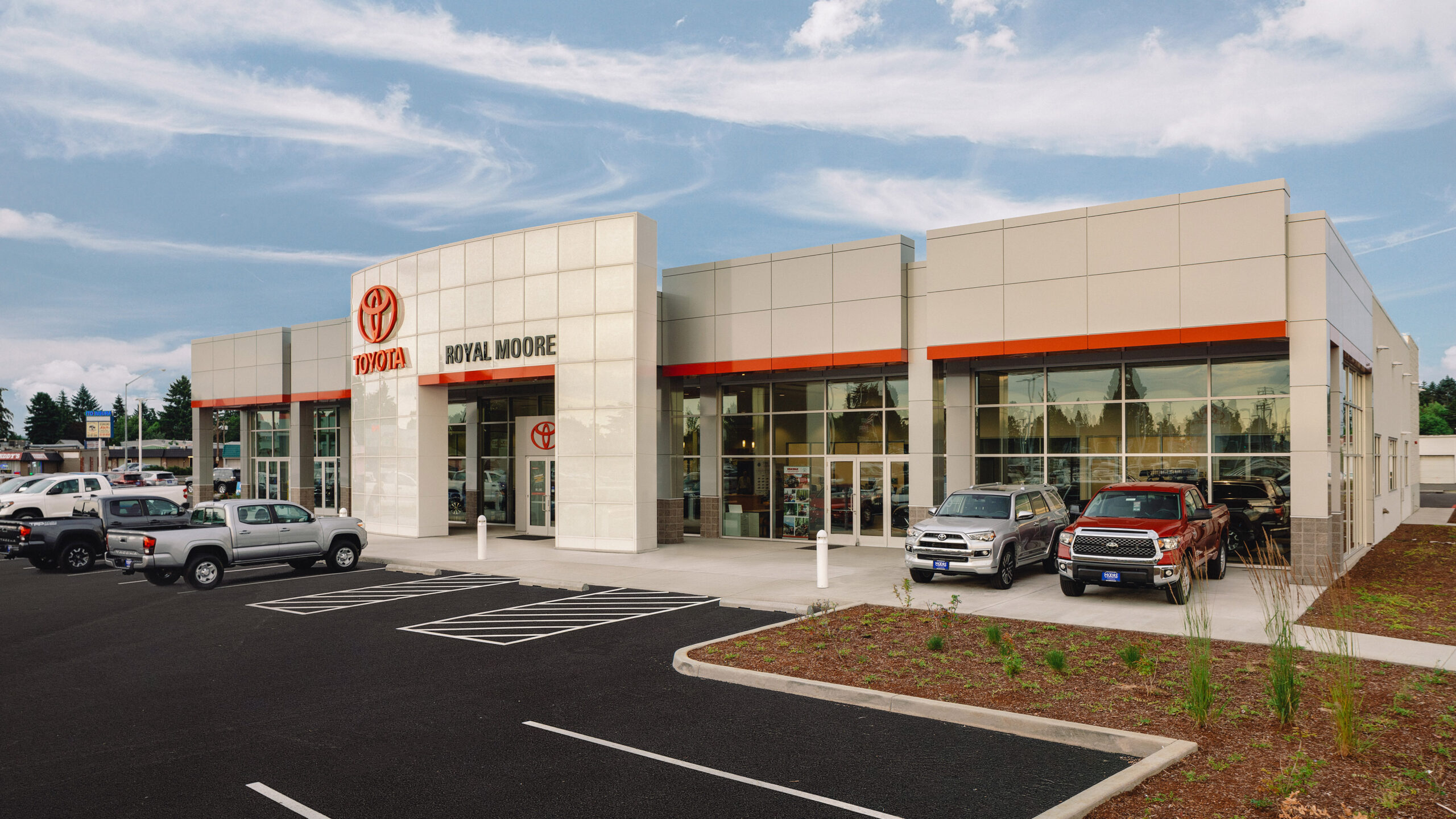 The narrow site had multiple frontages at a busy intersection with limited access. LRS executed a phased construction plan to ensure continuous sales and service operations without the added cost of temporary facilities.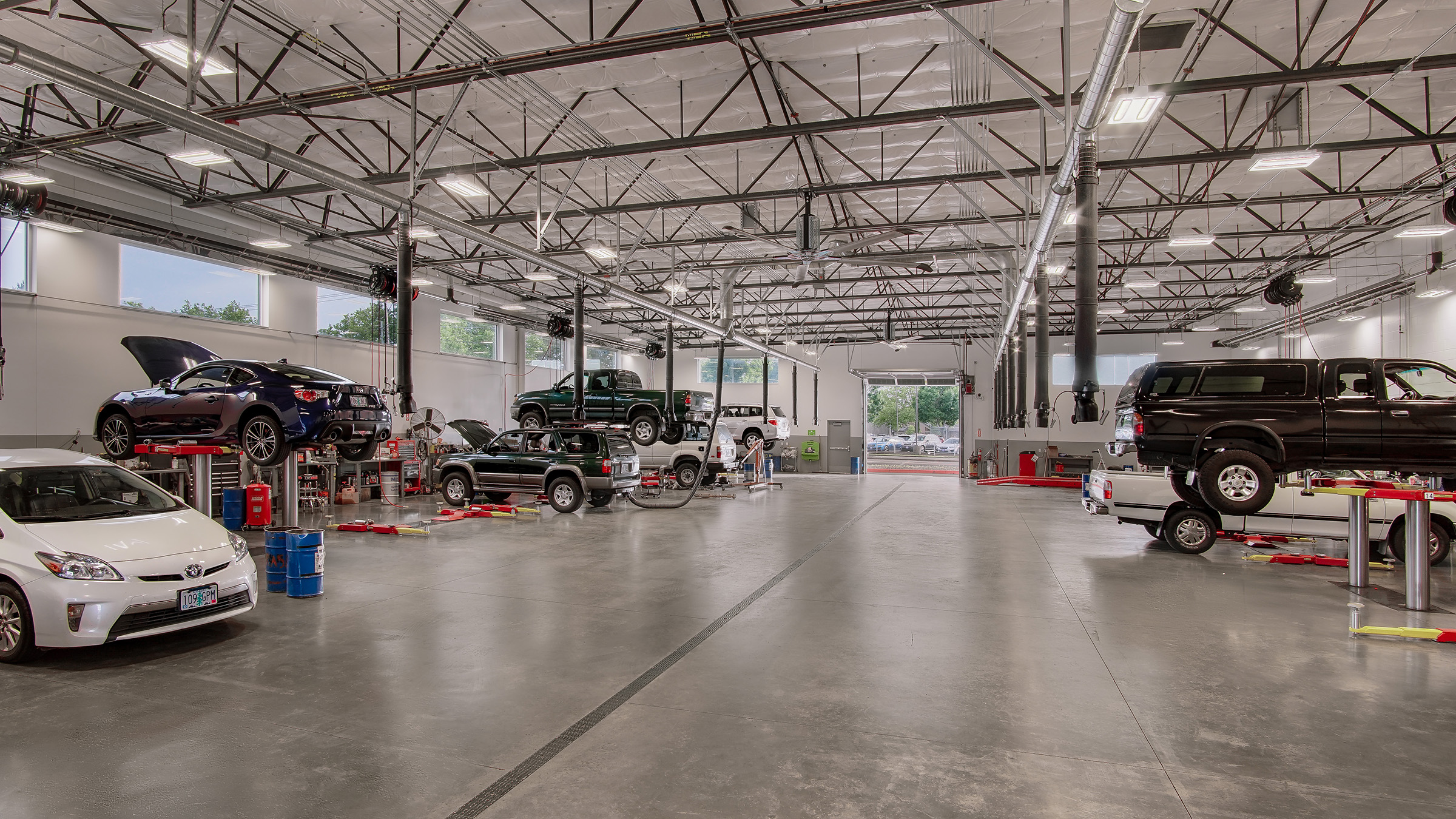 The final design tripled the showroom area and doubled the number of service stalls. The new building also consolidated sales, service, parts, and cashier areas under the same roof. The compact building footprint allowed for additional inventory and parking on a tight site. Outdated lighting was replaced with energy-efficient LED lighting to complement the modern new facility.