Located at the twentieth block of the newly revitalized Vancouver Waterfront, The Columbia is perfectly positioned at the nexus of downtown Vancouver, complementing the clean, crisp design of the existing buildings. The 248-unit U-shaped housing development provides unobstructed views of the Columbia River and access to the variety of amenities the area provides. Two-thirds of the complex units boast full or partial views of the river.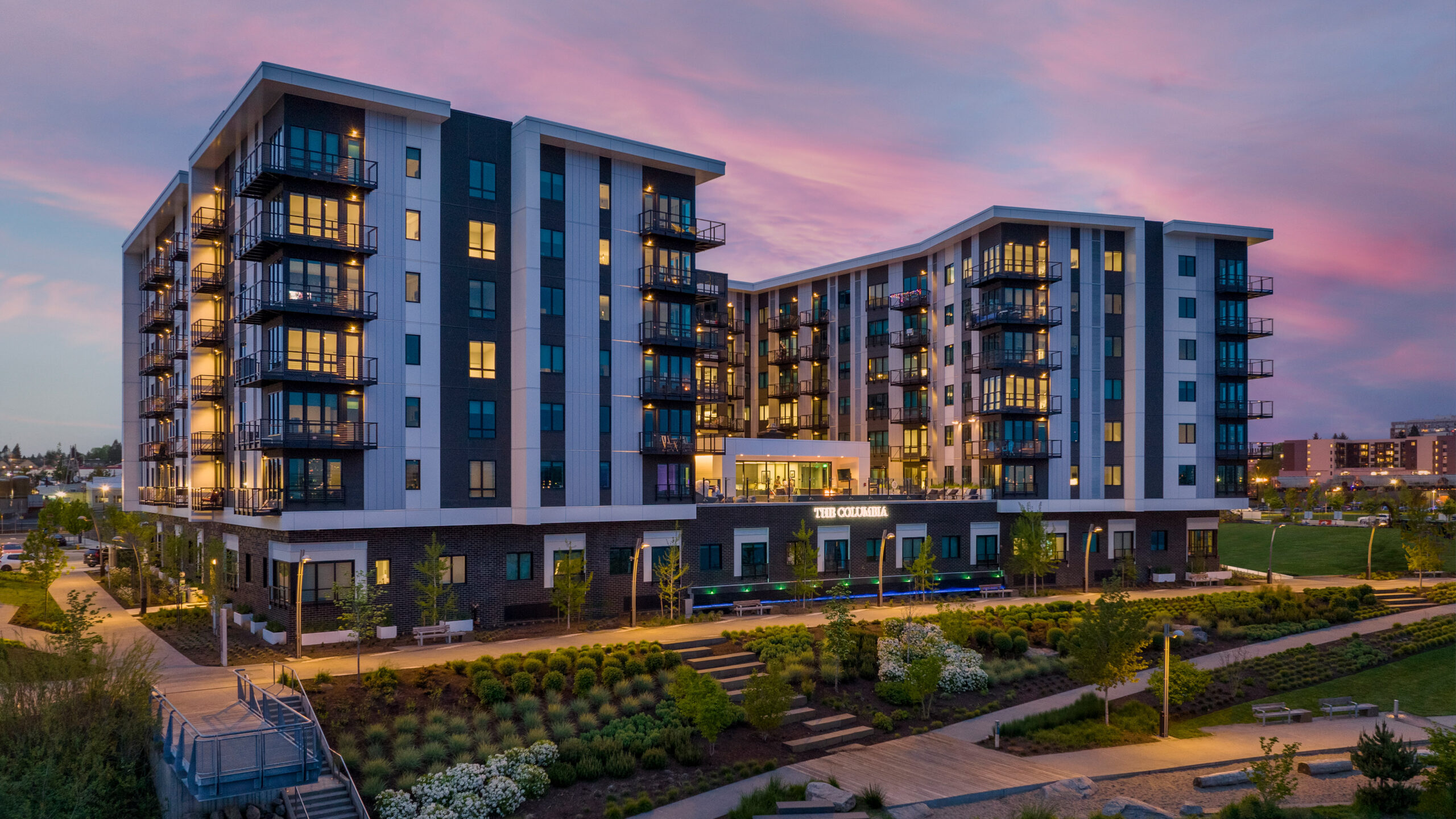 Color palettes and materials mirror the water's beauty and emphasize a minimalist, modernist architectural style. Designed to feature river views, the building borders the riverfront park and includes a rooftop infinity edge pool.
The interior features a sleek modern design, with floor-to-ceiling windows and private outdoor space. Open-concept studio, one, and two-bedroom apartments boast modern stainless-steel kitchen appliances, sleek quartz countertops, polished wood-inspired flooring, side-by-side washing and drying machines, and shelved closet space.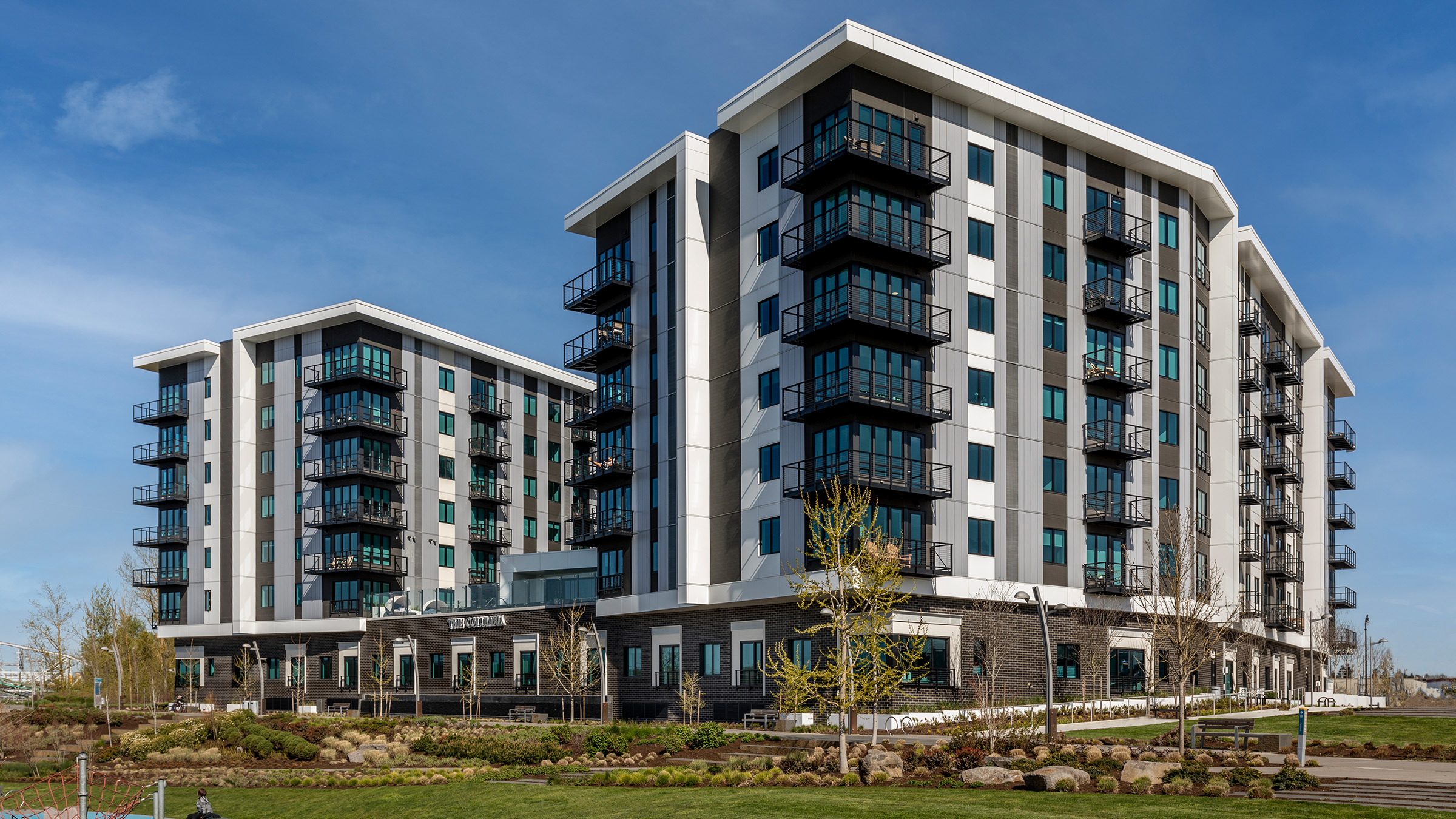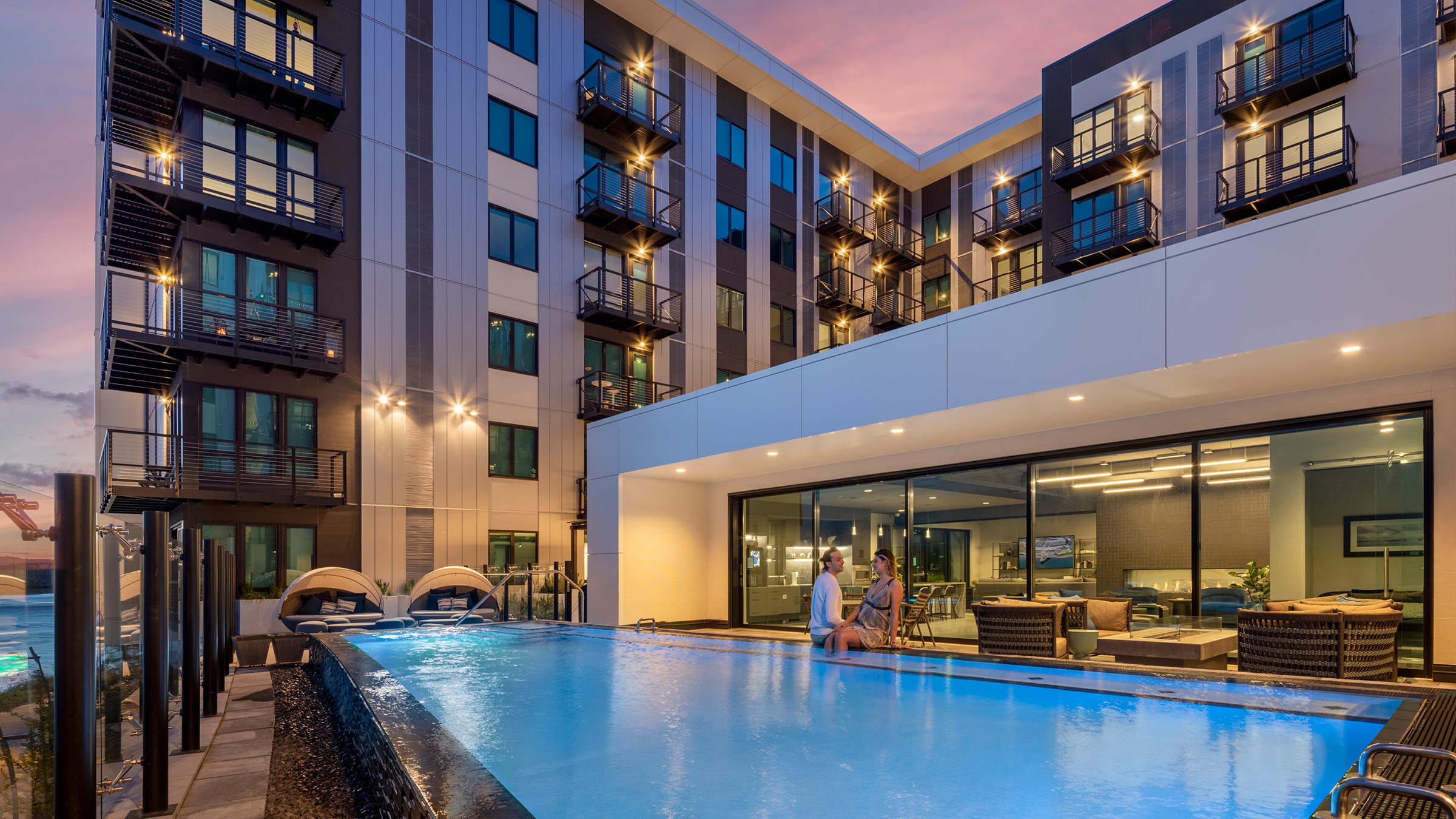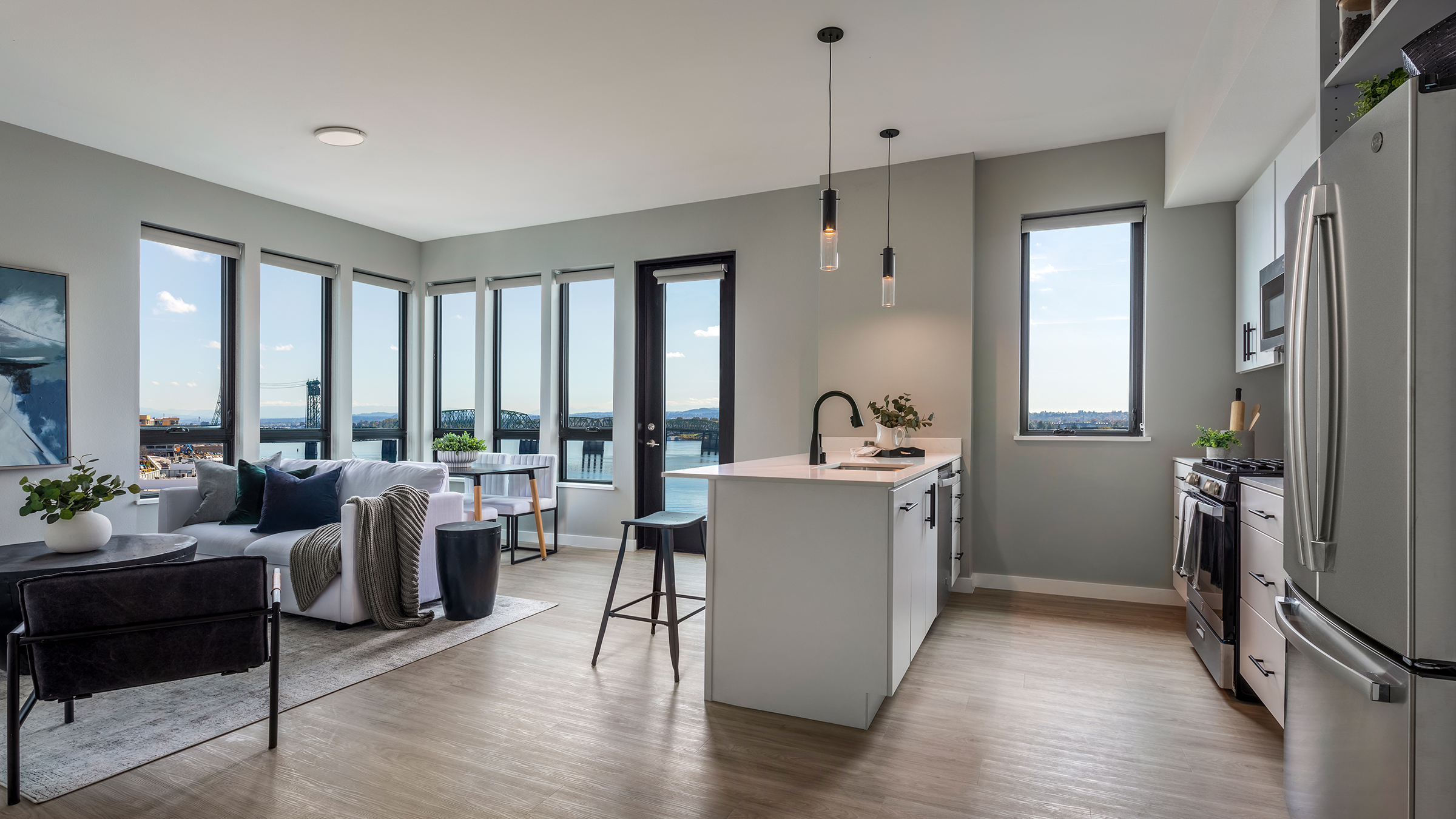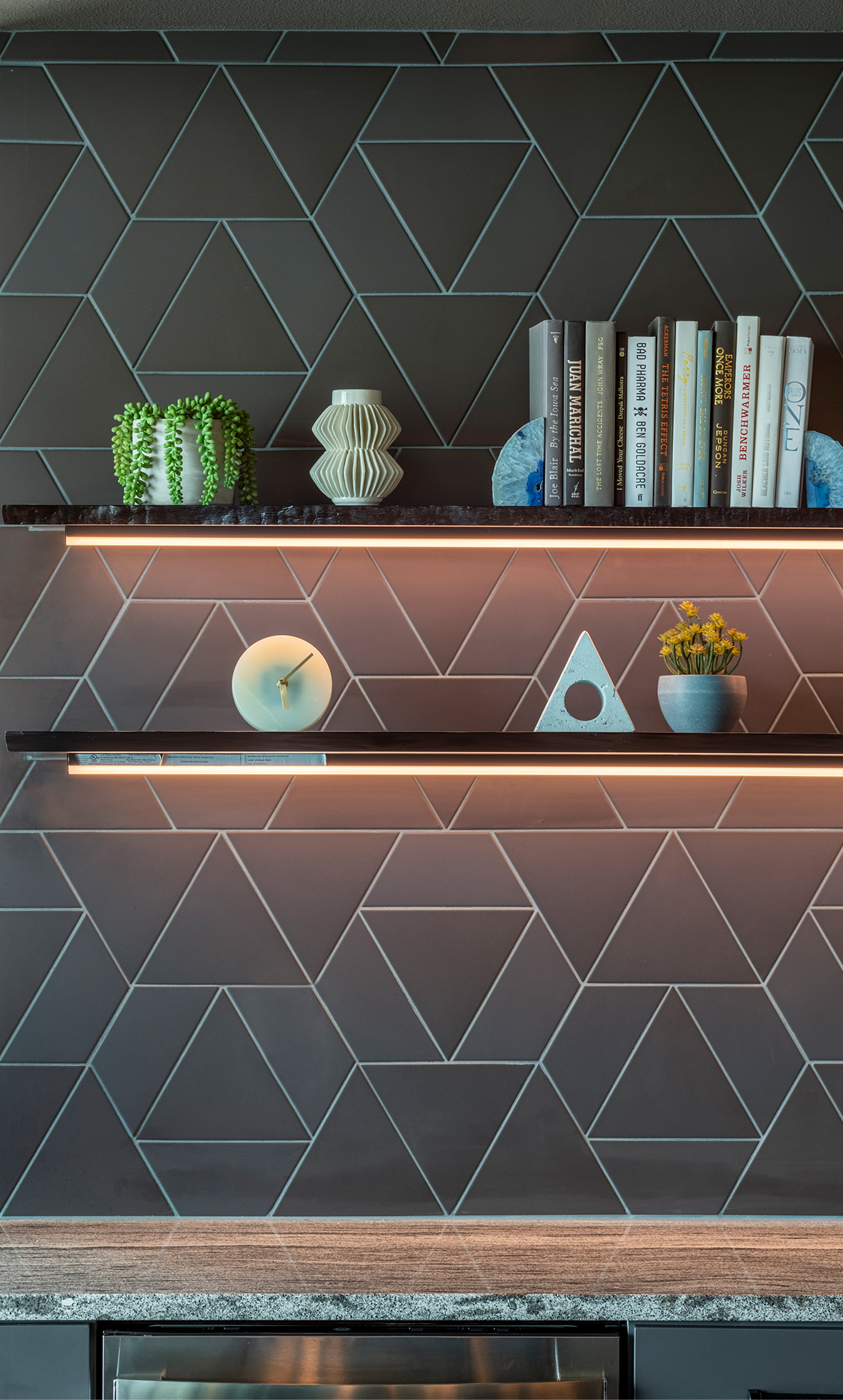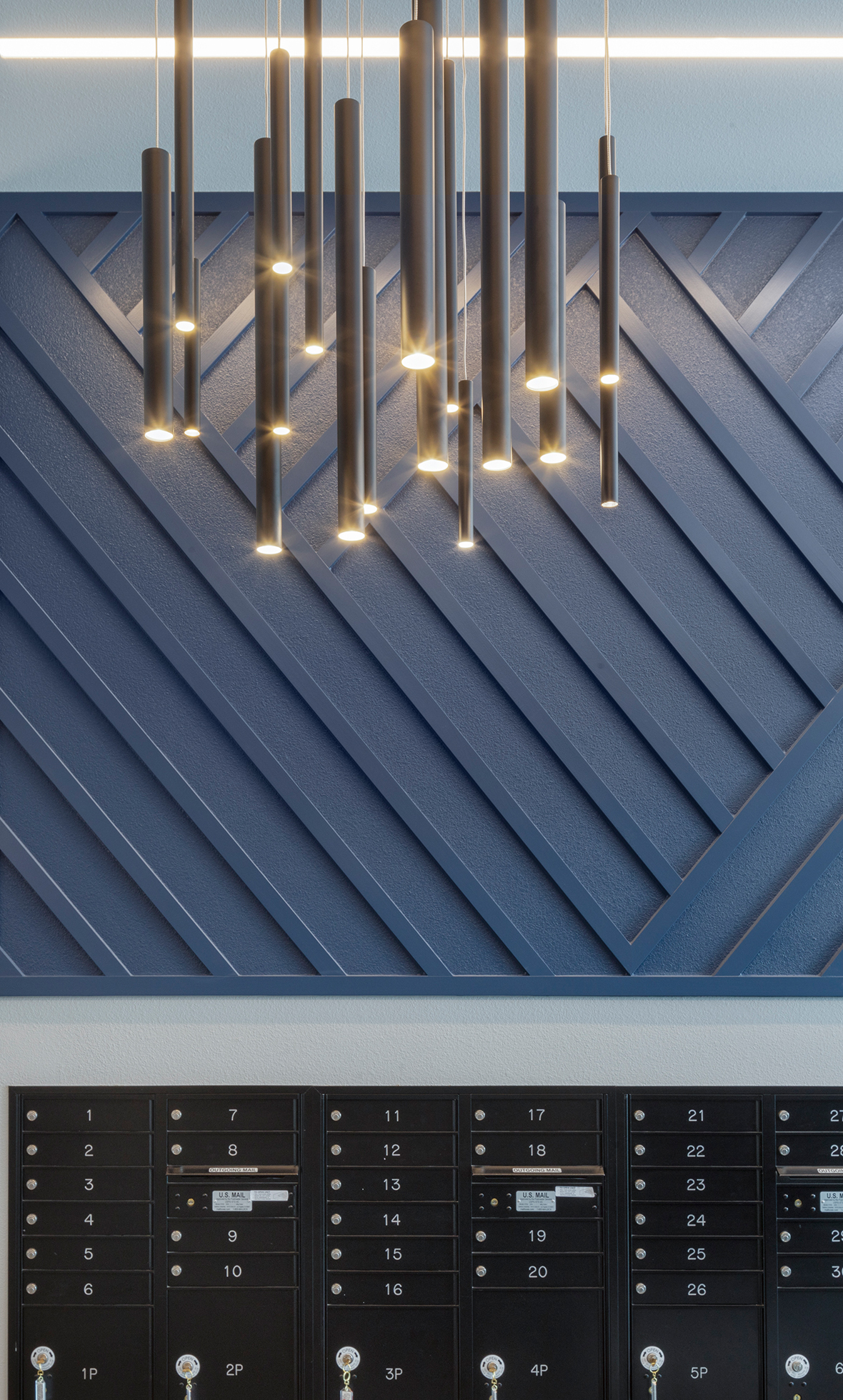 The closest block to the river, the Columbia site has a high-water table. This meant the design team had to design and plan construction around hydrostatic pressure–the force created by resting or standing water. By setting the foundation before the river rose, the design team was able to avoid many of the challenges that come with hydrostatic pressure and ensure the foundation was sound and secure.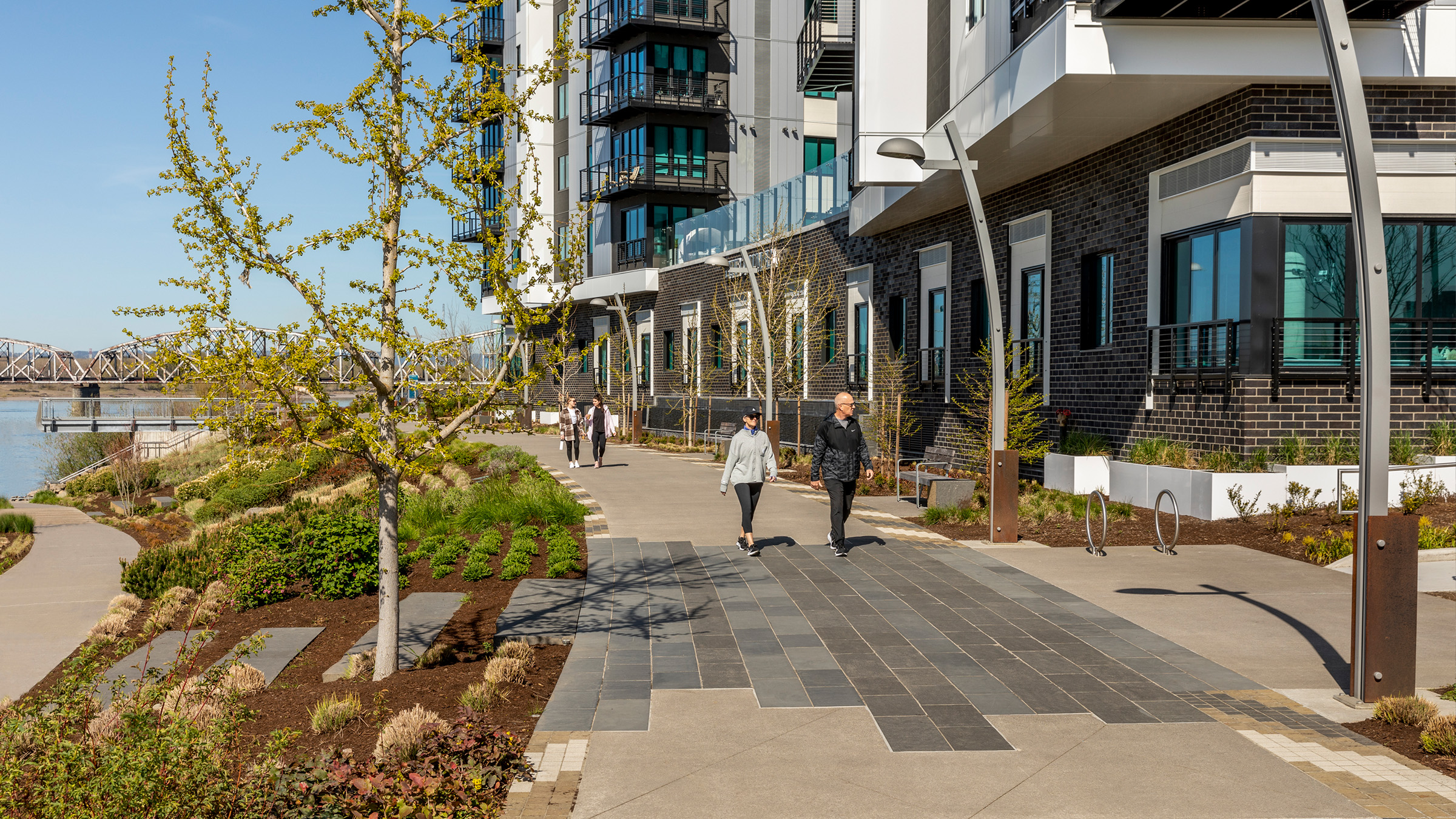 The complex includes a variety of amenities such as a rooftop infinity-edge swimming pool overlooking the river, state-of-the-art fitness center, resident lounge, game room, BBQ area, private parking, shuffleboard tables, and a community pavilion for residents to enjoy.