Estimated completion year:
2021
Located at the twentieth block of the newly revitalized Vancouver Waterfront, The Columbia is a 248-unit apartment building with unobstructed views of the Columbia River and access to the variety of amenities the area provides. Oriented toward the water, two-thirds of the units have full or partial views of the river.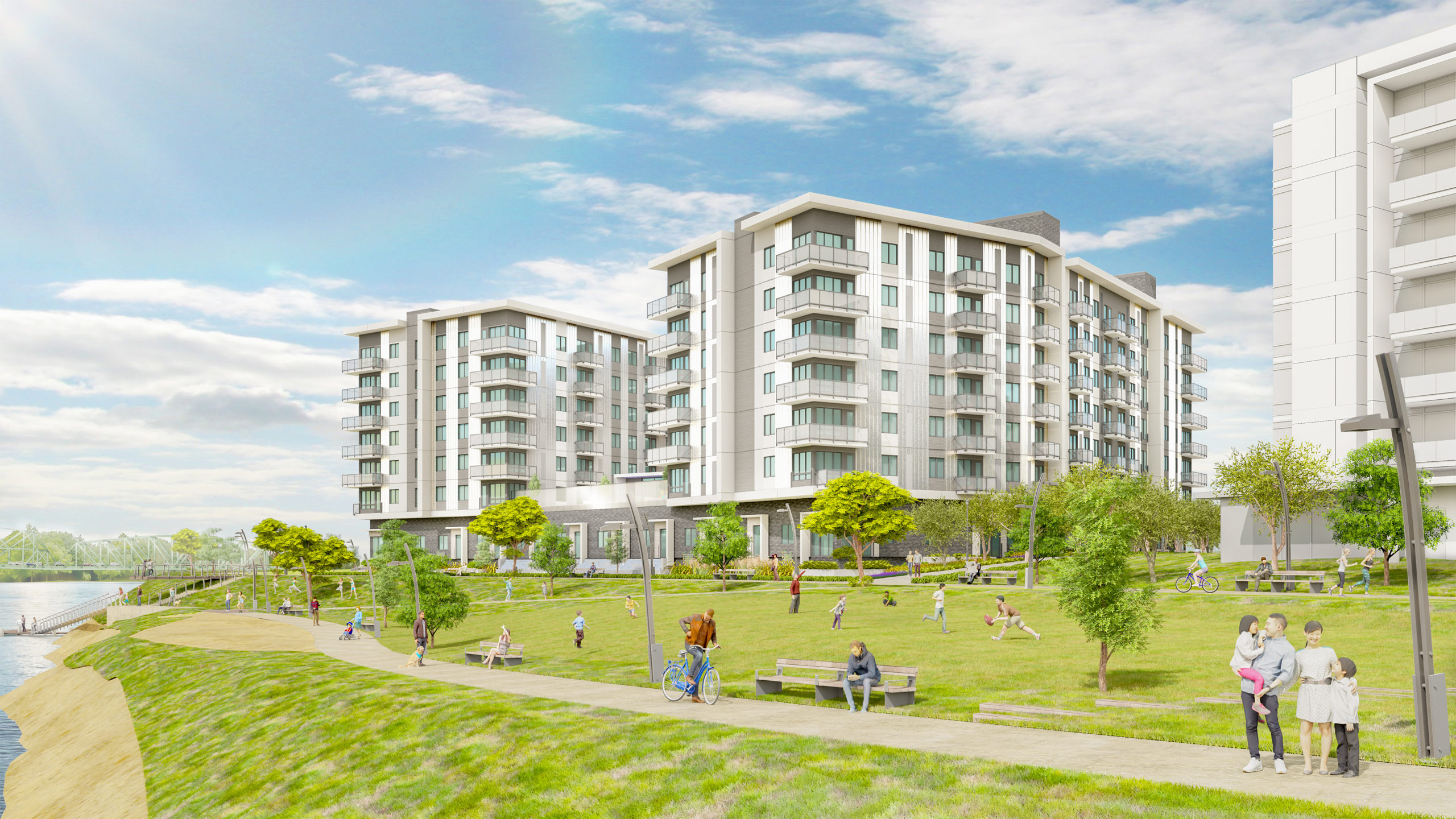 Color palettes and materials mirror the water's beauty and emphasize a minimalist, modernist architectural style. U-shaped, its design centers around a feature infinity pool for residents. This housing development adds to the area's revitalization and complements the clean, crisp design of the neighboring buildings.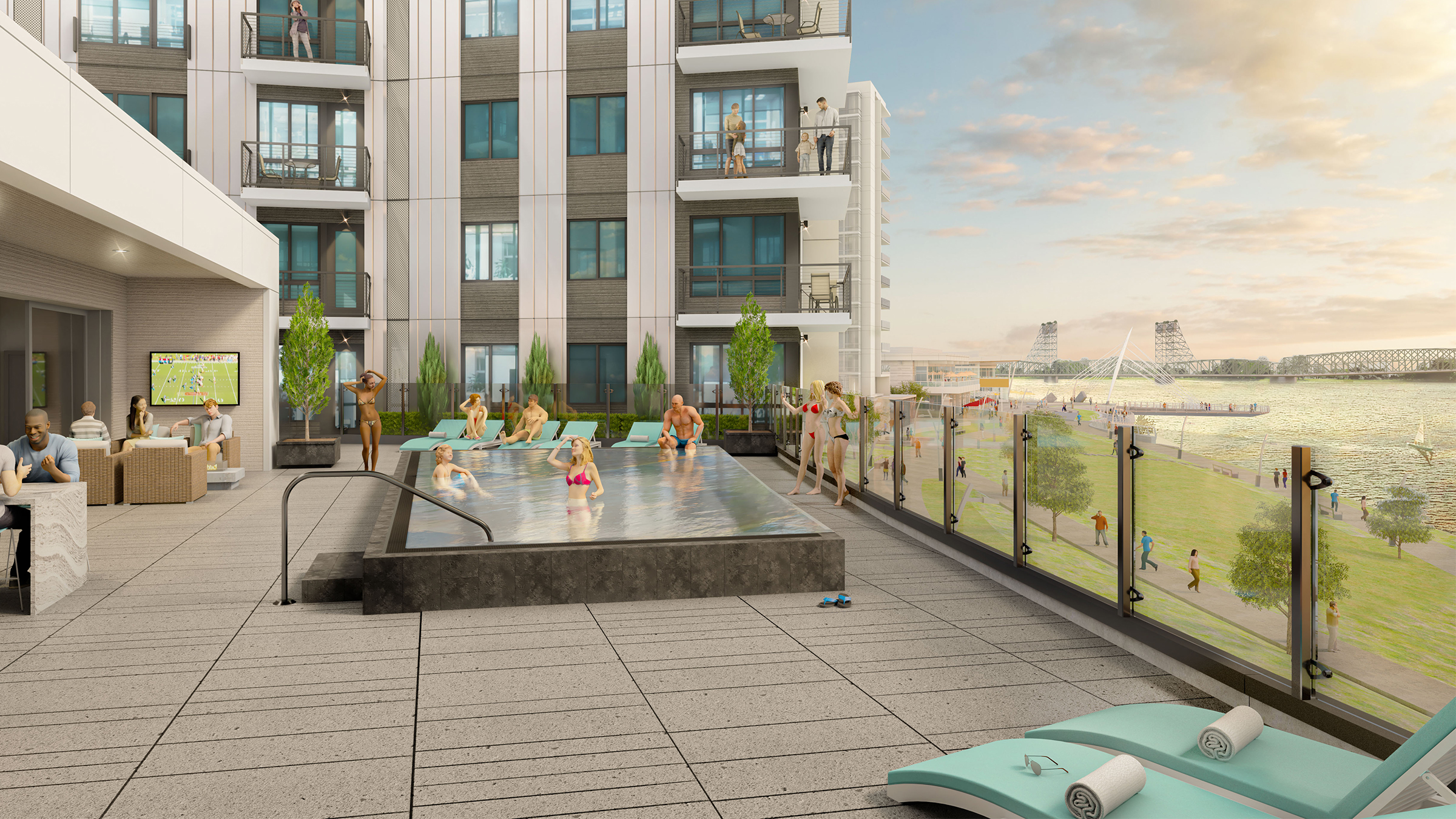 The closest block to the river, the Columbia site has a high water table. This meant the design team had to design and plan construction around hydrostatic pressure–the force created by resting or standing water.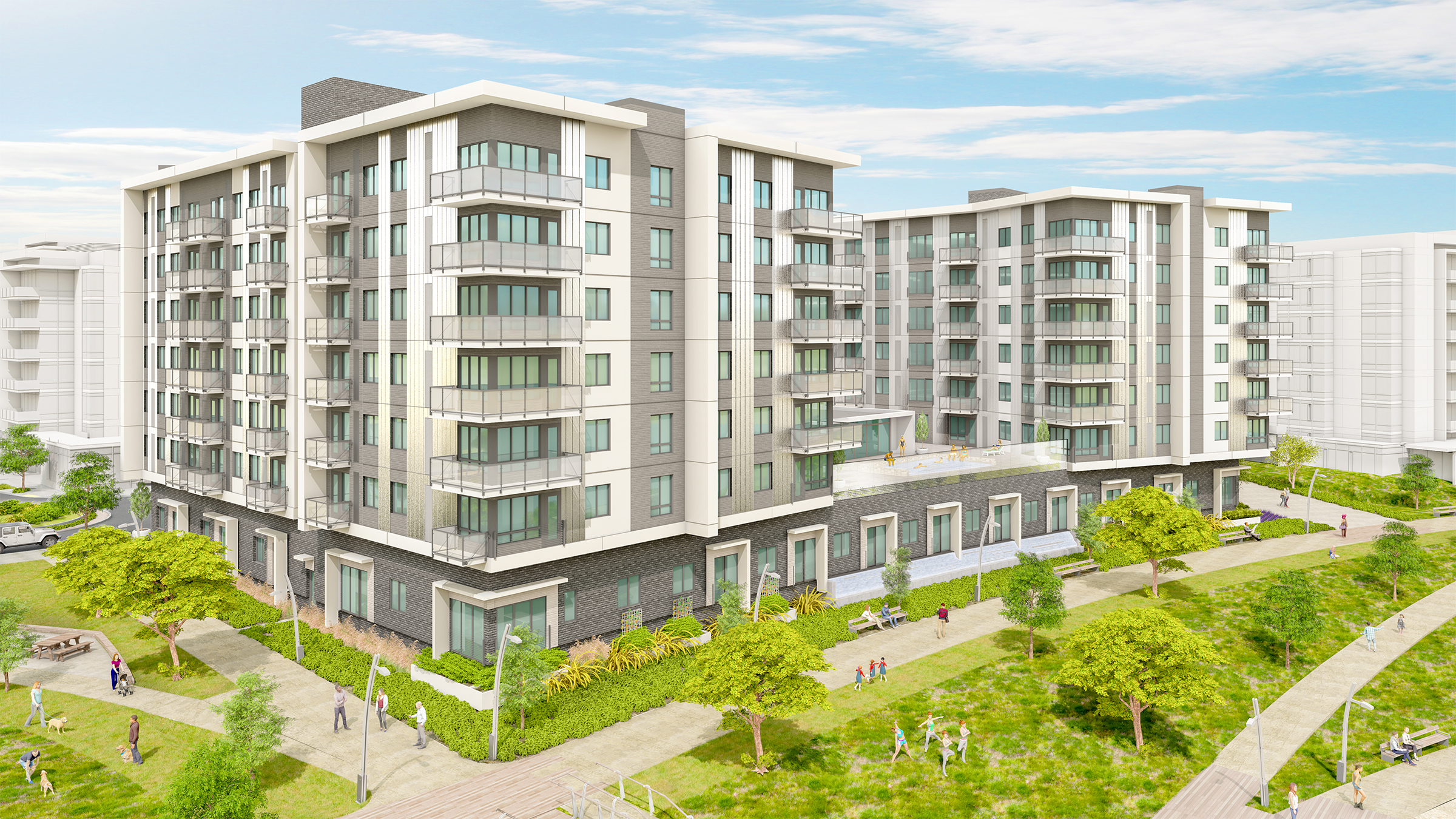 By setting the foundation before the river rose, the design team was able to avoid many of the challenges that come with hydrostatic pressure. Still under construction, the Columbia is scheduled to complete Summer 2021.