Portland, Oregon
The Magnolia II Apartments
The Magnolia II apartments are located in Portland's inner northeast side, and are an extension of the original Magnolia I development. The addition intentionally expresses a different aesthetic than the first phase, but works in tangent with its counterpart to provide amenities and additional affordable housing to the Portland community.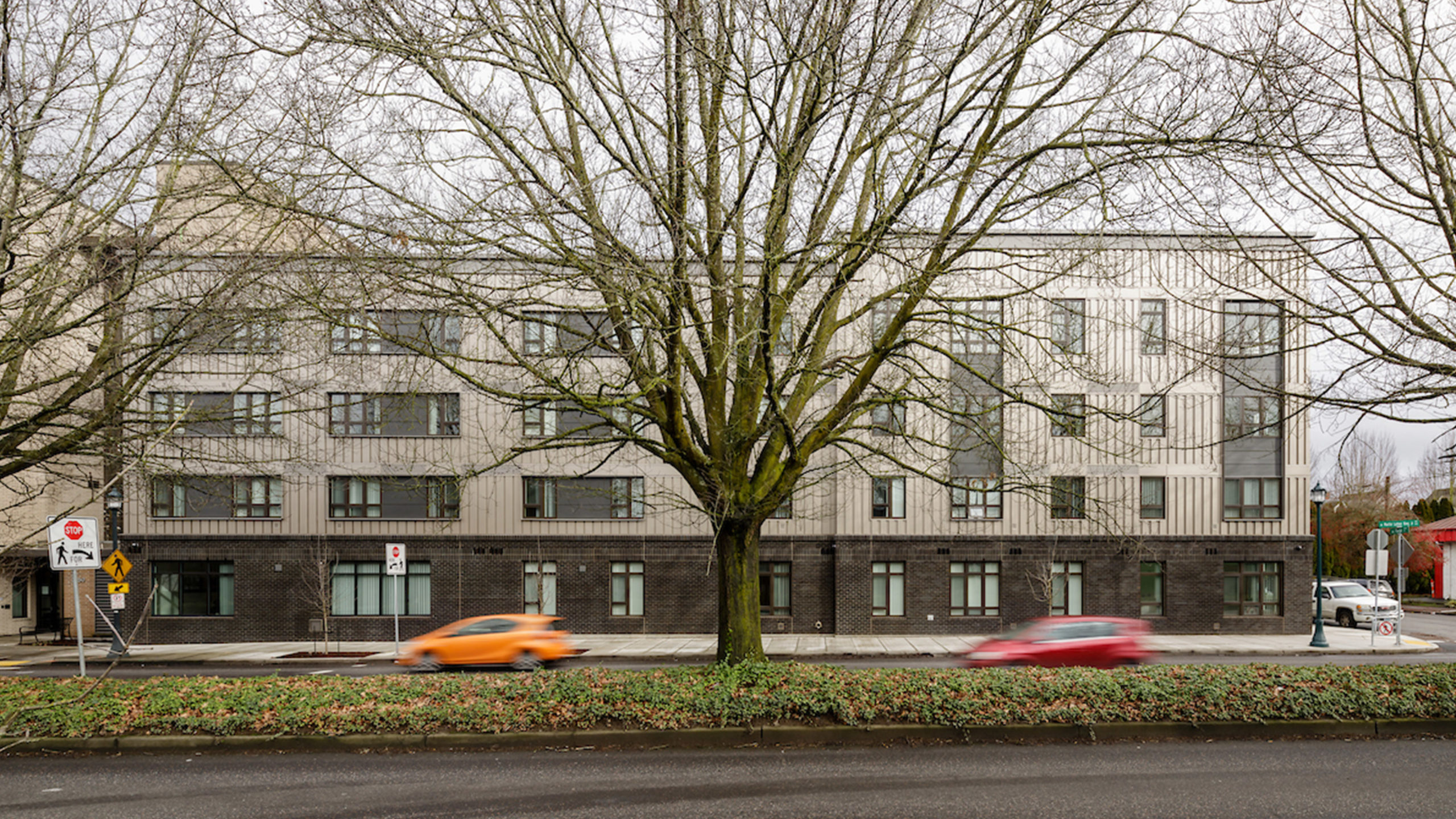 The design concept for Magnolia II was inspired by the project's unique constraints. The project team was challenged with determining the best way to add to an existing building in a way that expresses the fundamental differences dictated by funding and functionality. Wanting to create a building that complemented the previous phase without matching it, the team blended the new project into the fabric of the neighborhood.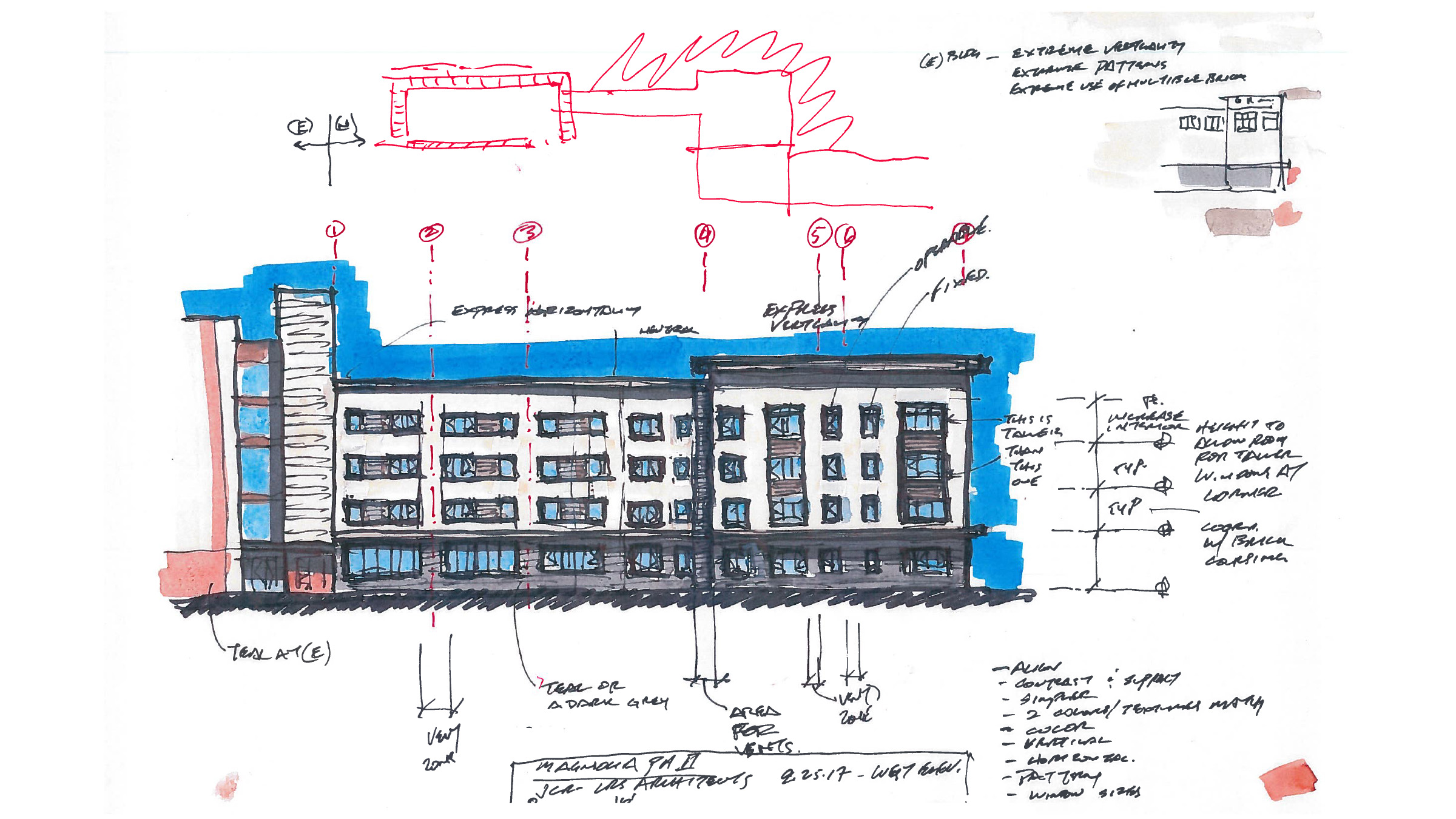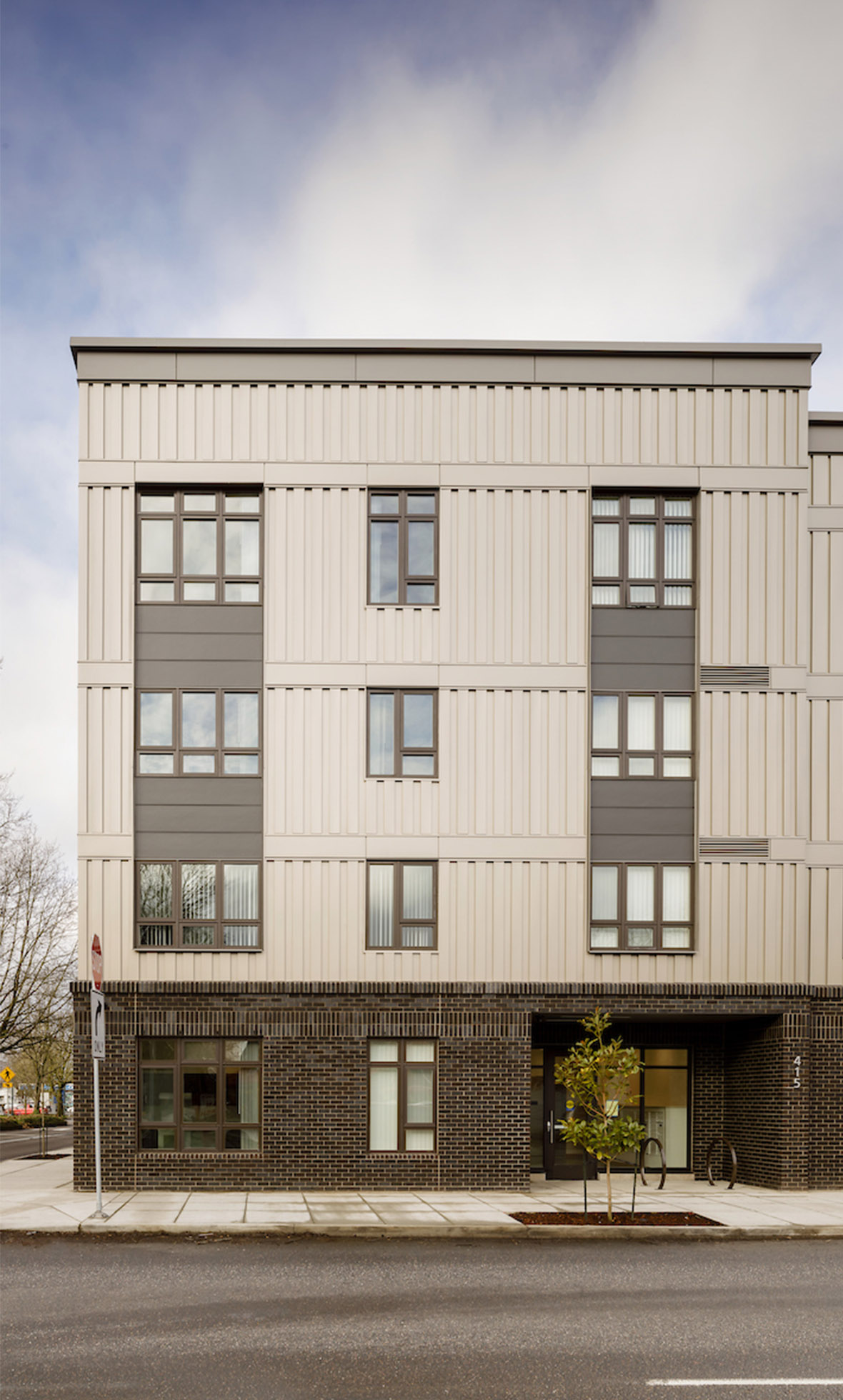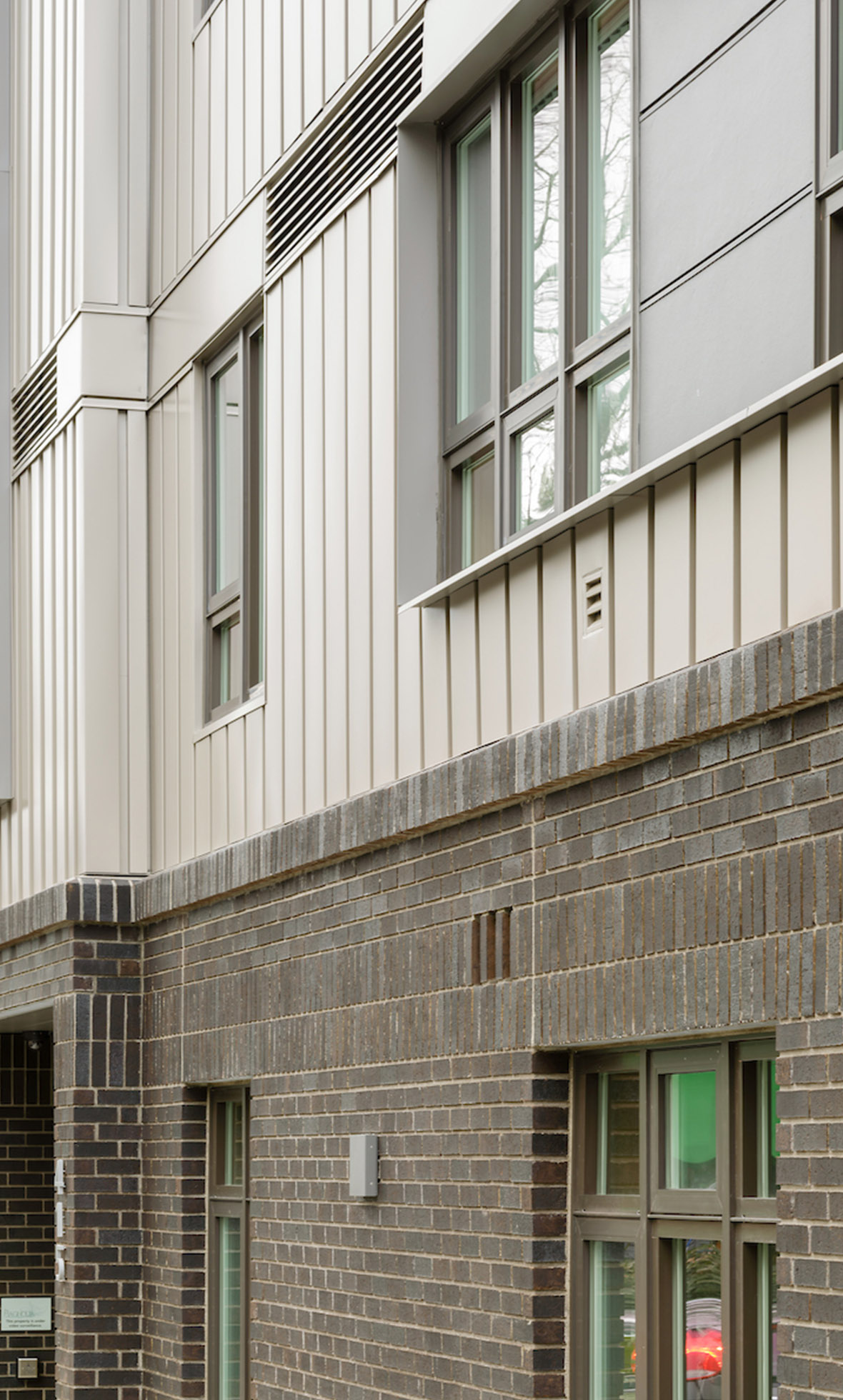 Using metallic champagne brake shape metal panels and dark brick on the exteriors, the aesthetic of Magnolia II is clean and restrained. Inside, the addition connects to the original building with carefully coded openings for egress. The two phases merge seamlessly resulting in ease of circulation for the residents and shared use of common spaces.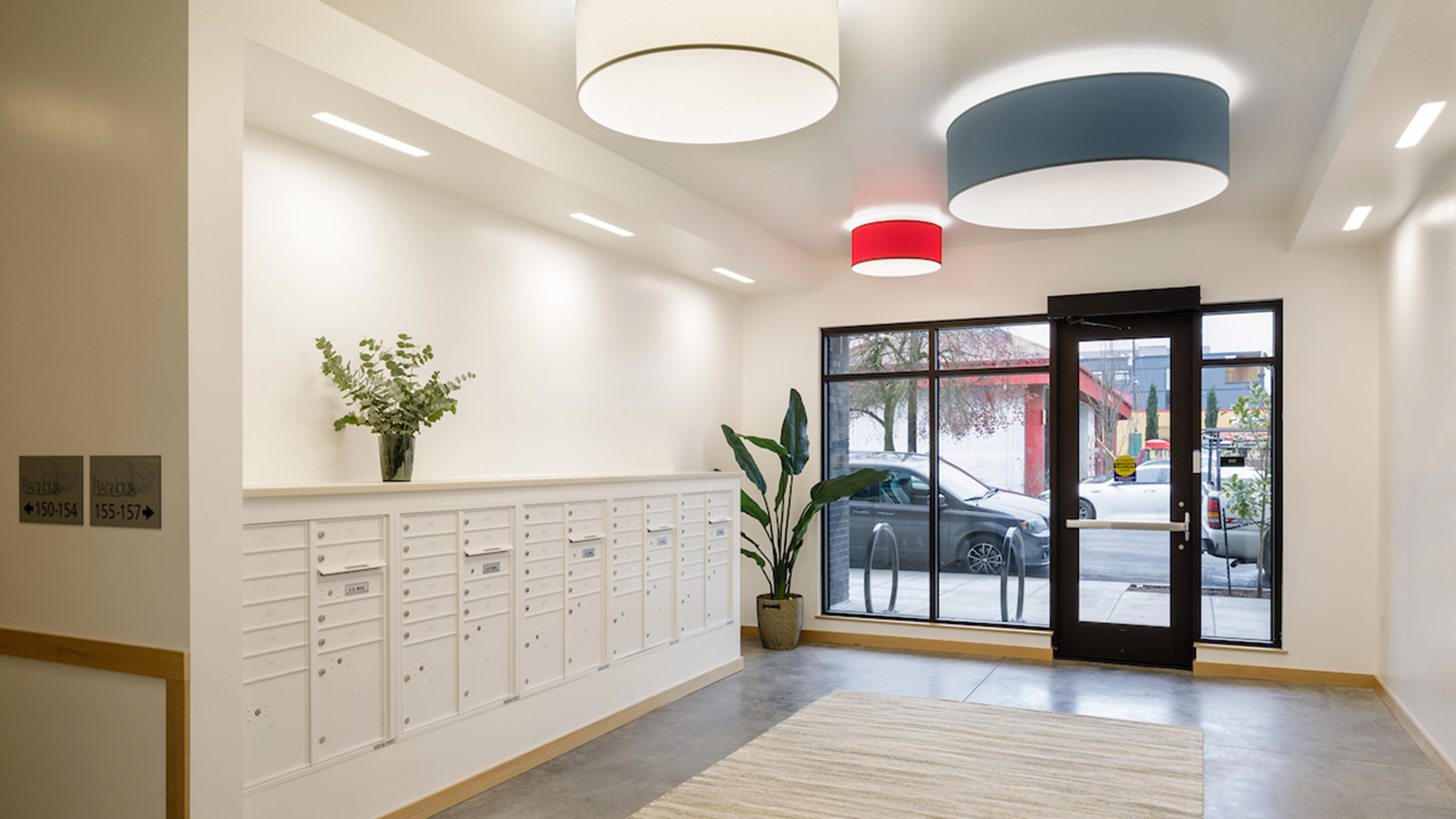 Three-bedroom units, an indoor play area, and outdoor playground make the project appealing for families with children. The Makerspace on the ground floor provides opportunities for community connection.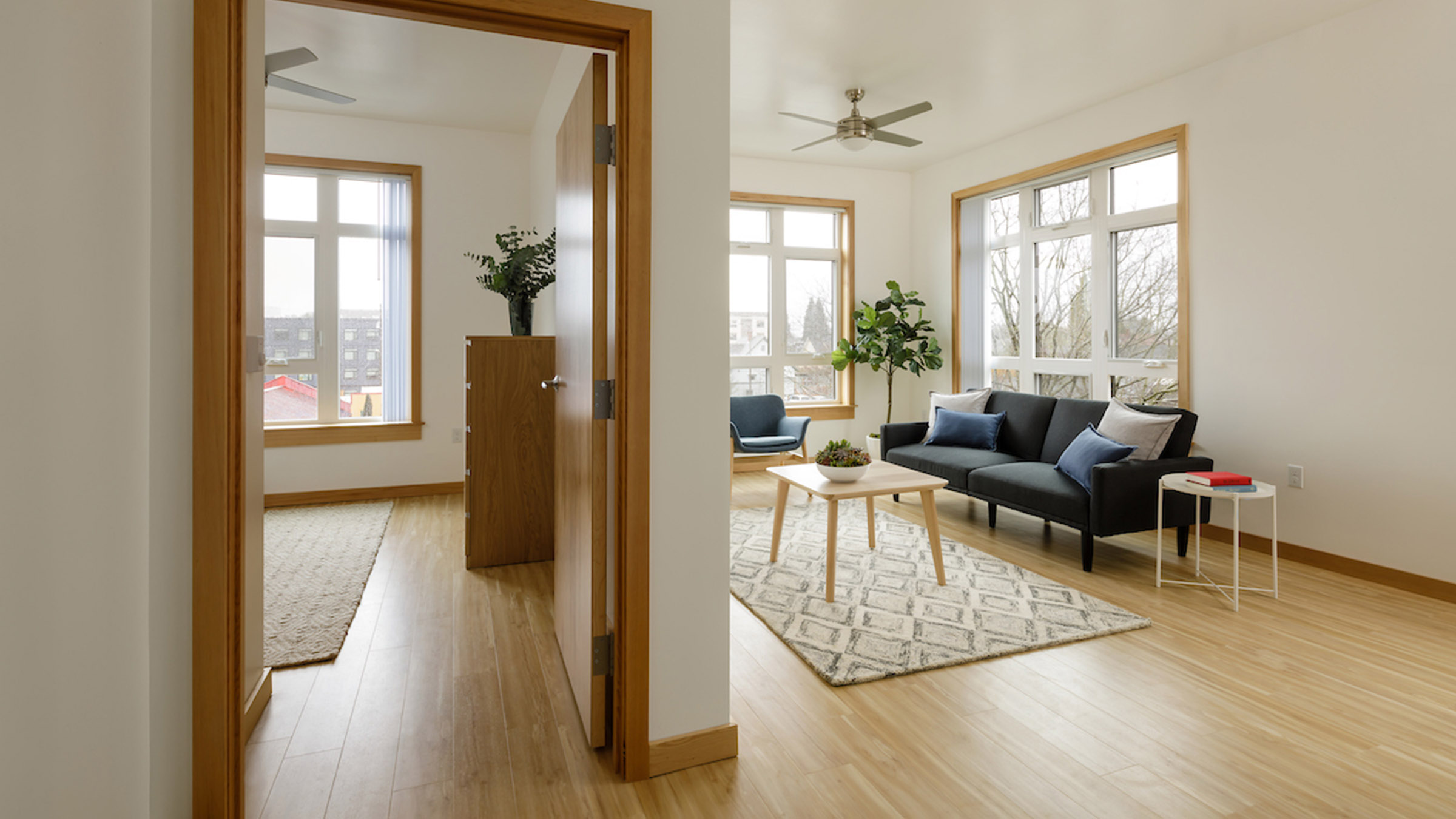 The Magnolia II achieved Earth Advantage Gold certification.