In a lively North Portland neighborhood, the Mason Williams complex takes a sustainable approach to urban living. Located on the North Williams Bikeway, the mixed-use building offers 76 residential units, and commercial retail on the street level, integrating into the surrounding low-rise context.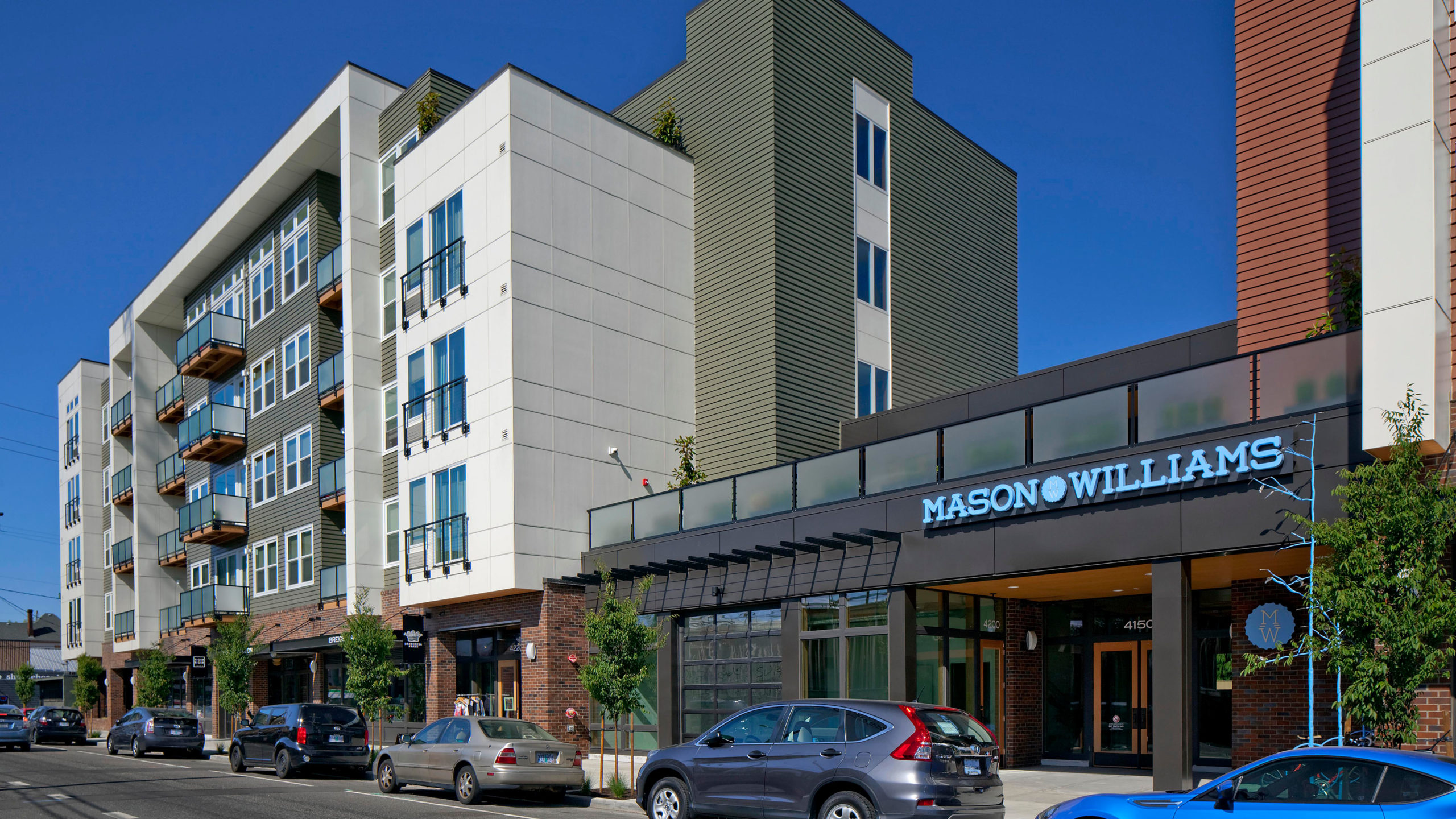 At the time, the local neighborhood association was concerned with the size of the project and how it would fit into the established character of the neighborhood.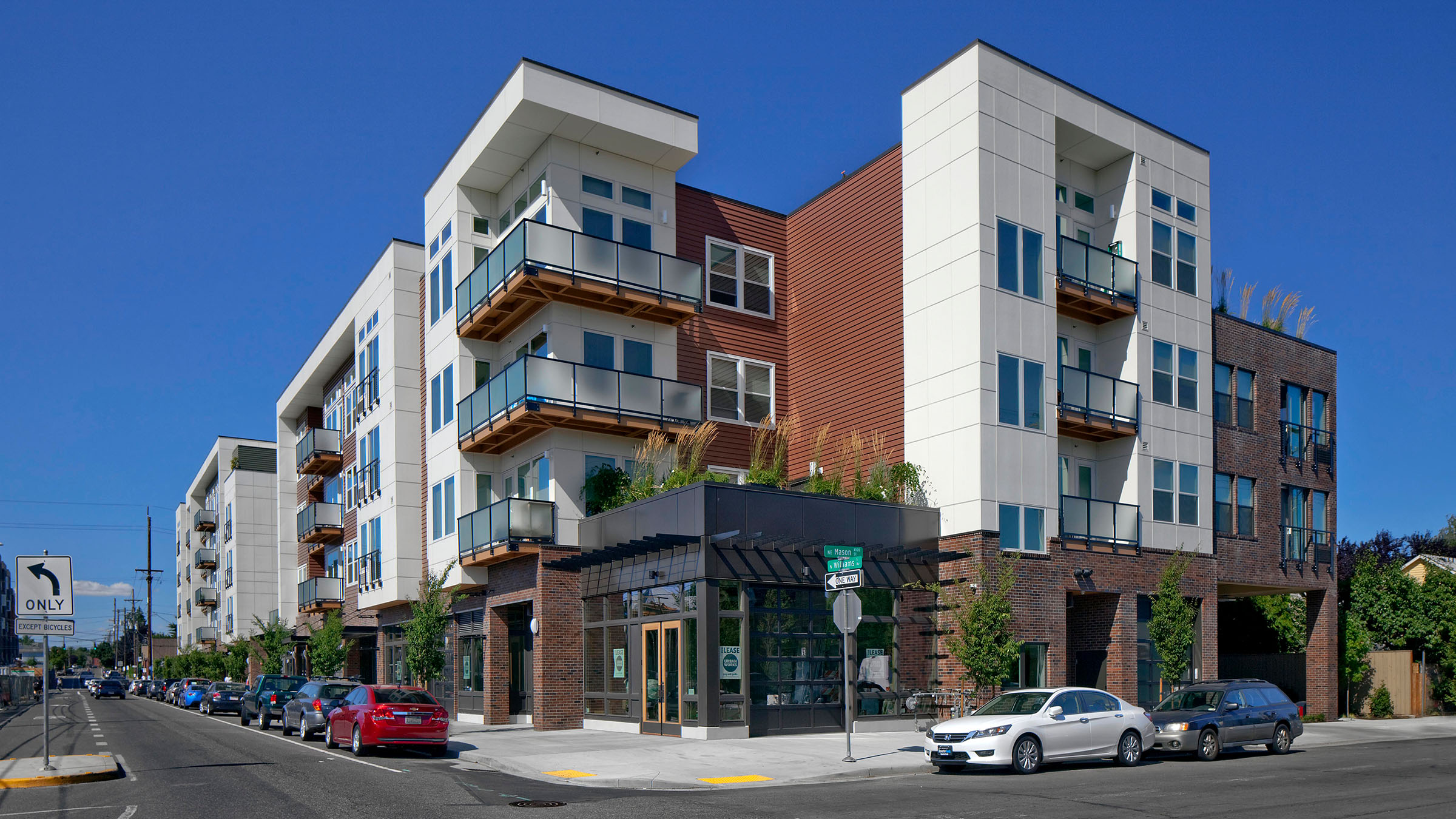 The team broke down massing of the building, by breaking the long façade into two parts and stepping down those portions of the building that approached the single-family residences. Lobbies and amenity spaces separate two residential pods and include large roof terraces and gardens. Smaller windows facing the east provide privacy for neighbors.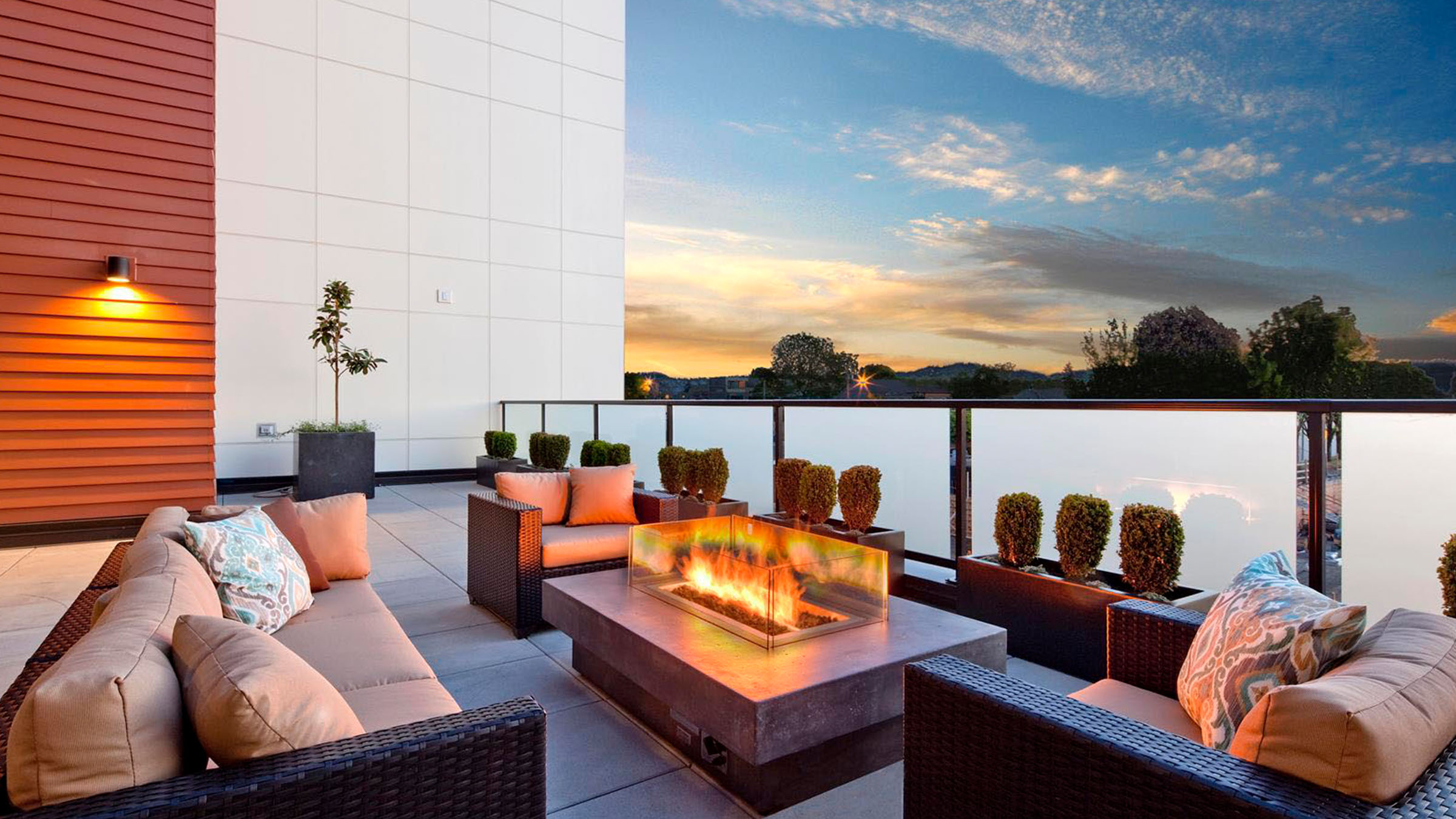 A combination of cementitious siding and panels, metal cladding, and vinyl windows provide for a modern residential look in upper stories. Color was also used as a visual break for the two adjoining buildings.
The storefronts on the ground level create a warm aesthetic through the combination of wood and brick. Whimsical tree-like metal bike racks provide an artistic touch at the main entrance.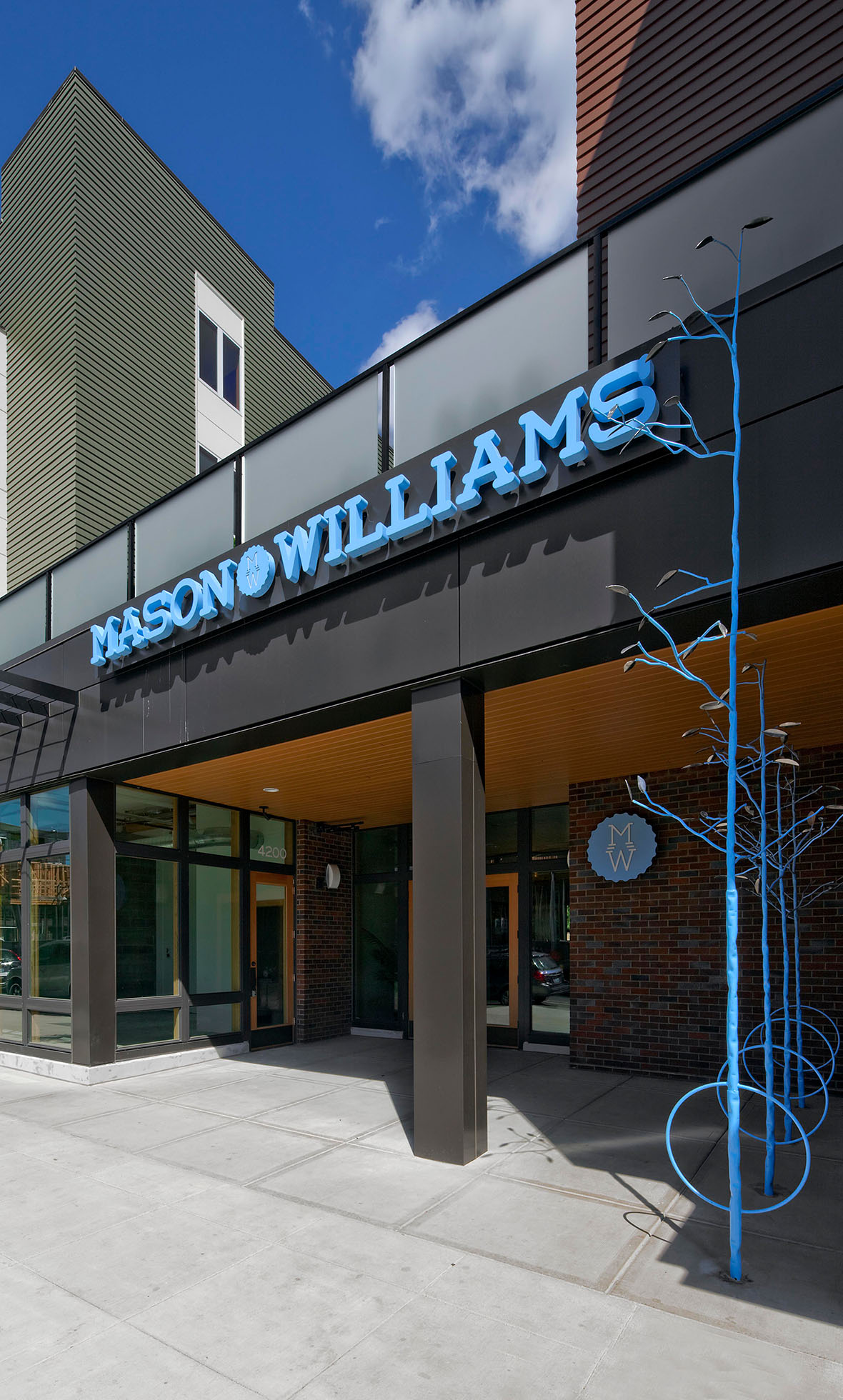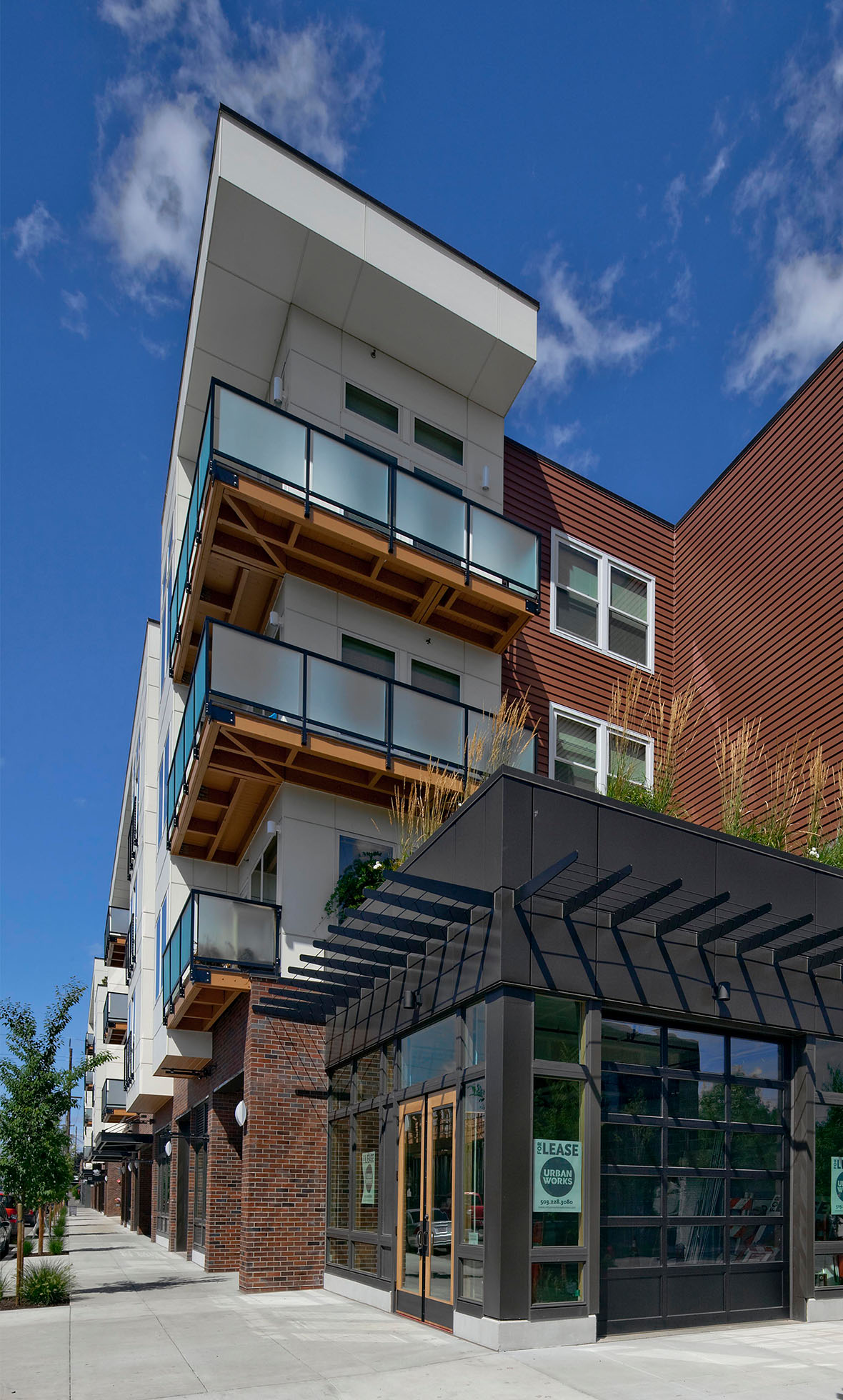 The innovative building incorporates green roofs and infiltration swales, water-efficient landscapes, and low-flow plumbing fixtures, providing for water quality management of 100% of the rainwater on site.
Additionally, parking is provided for 95 bicycles, and includes four electric charging stations and one car-sharing space. An automated car matrix tucked behind the back of the retail space, allows for increased parking on this tight urban site.