Expanding their footprint for the first time in twenty years, Mt. Hood Meadows sought LRS designers to add to the existing lodge. Intending to create a year-round mountain experience, the expansion includes an outdoor deck and dining area. Additionally, the Sahale Lodge will be home to the Meadows Learning Center and new ski and snowboard equipment rental center.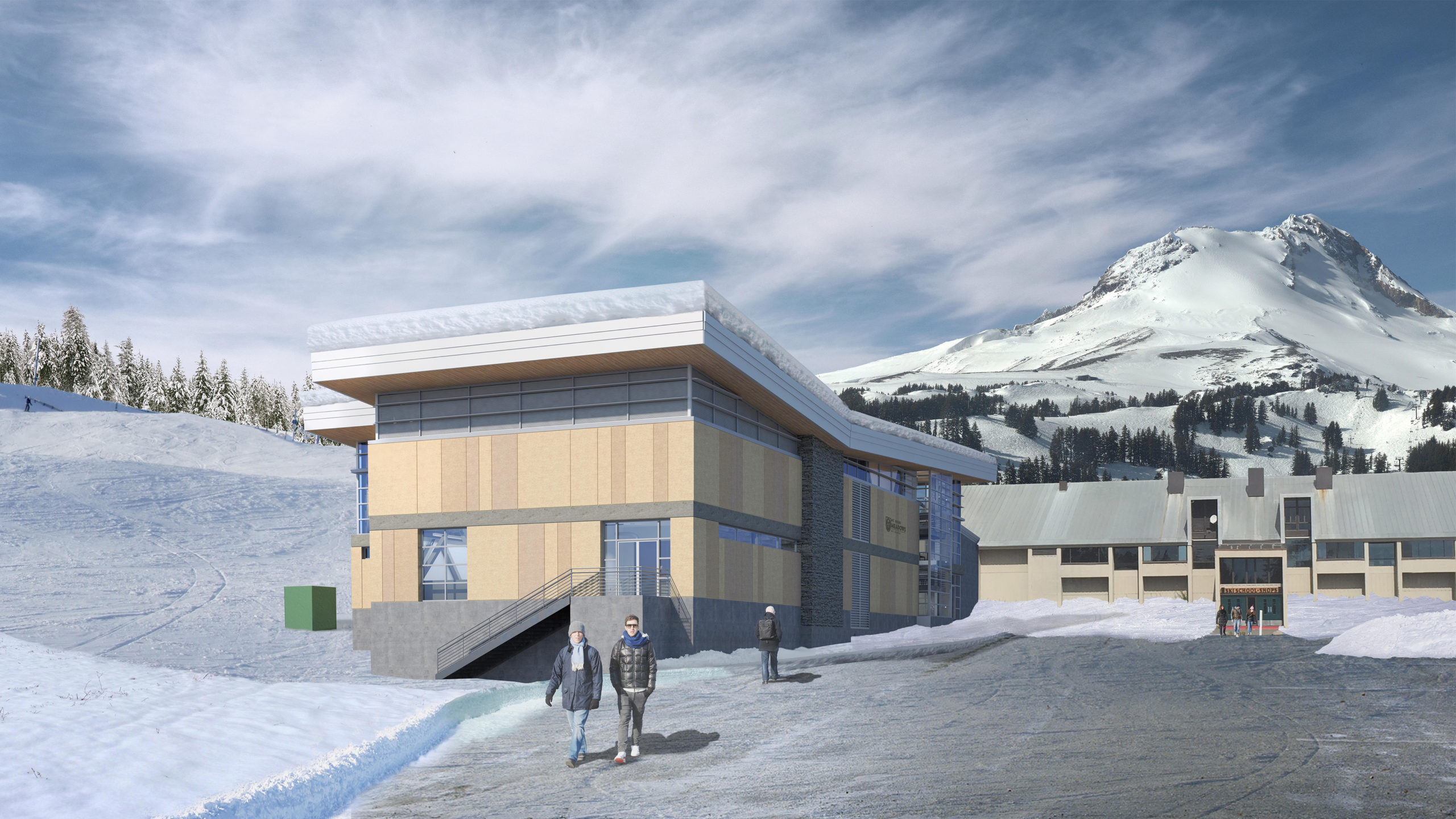 Appropriately named the Sahale Lodge, a Native American word meaning "above," the main lodge is perched at an elevation of 5,366 feet. The Sahale Lodge frames breathtaking summit views and highlights its natural surroundings.
The contemporary design features a heated butterfly roof that feeds the adjacent wetlands and keeps the snow off the roof. The steel structural system and detailing complement the industrial aesthetic of the existing lodge, while the warm colors of the concrete panels create a welcoming atmosphere for visitors.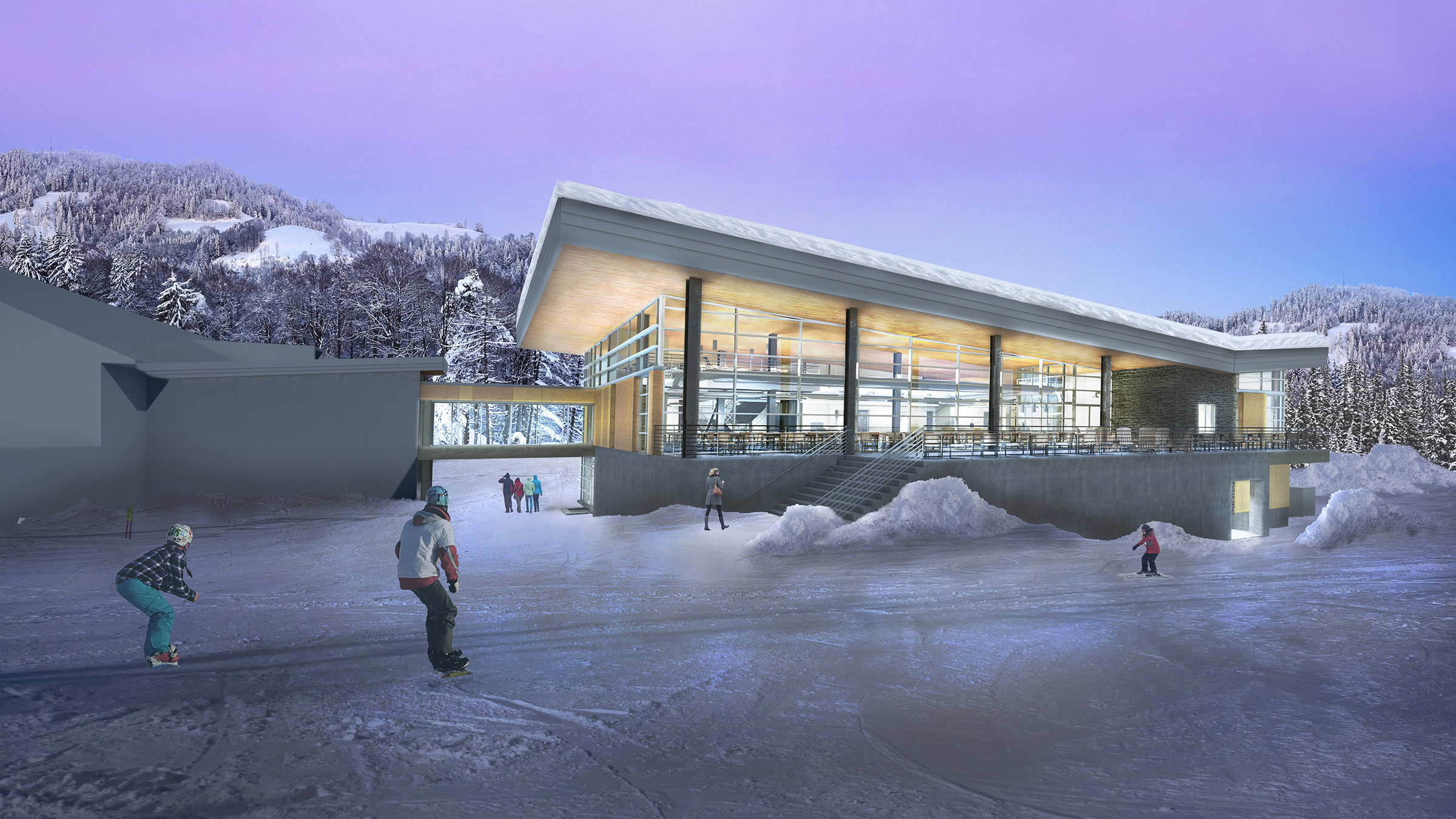 The extreme environment presented the greatest challenge for the design team with feet of snow in the winter, wetlands, and the heat of the summer. To withstand such extremes, the gauge of metal on the robust building is ¼" in some places.
The Sahale Lodge will connect to the existing South Lodge by a second-floor skybridge.