Construction cost
$15 million

Expanding their footprint for the first time in twenty years, Mt. Hood Meadows sought LRS designers to add to the existing lodge. The new addition, appropriately named the Sahale Lodge, a Native American word meaning "above," connects to the existing South Lodge by a second-floor skybridge. Perched at an elevation of 5,366 ft., the lodge frames breathtaking summit views and highlights its natural surroundings.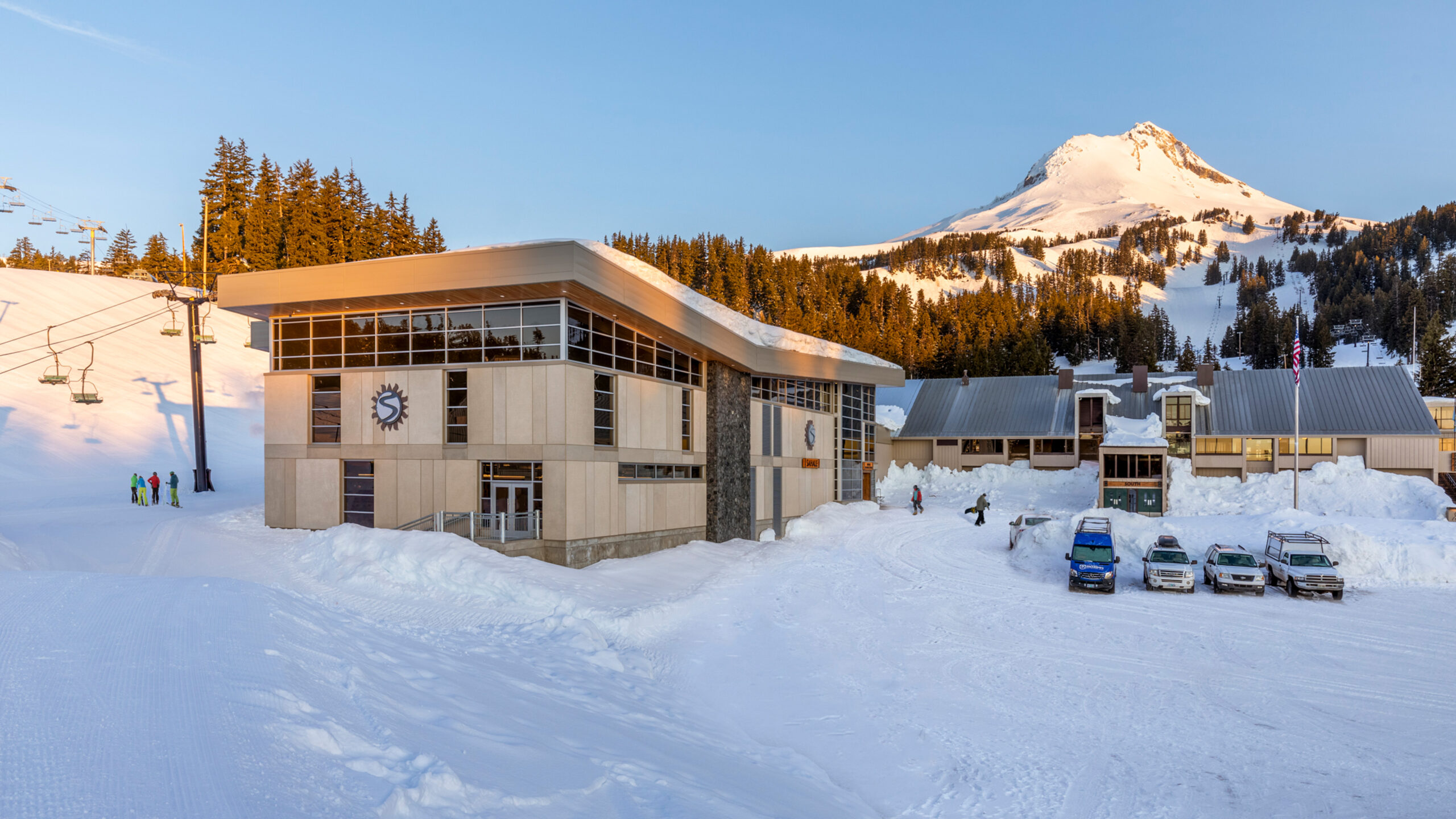 The extreme high-altitude environment presented the greatest challenge for the design team with up to 20 feet of snow in the winter, and the impact of summer heat. To withstand such climate extremes, the gauge of metal on the exterior is up to ¼" thick in some places.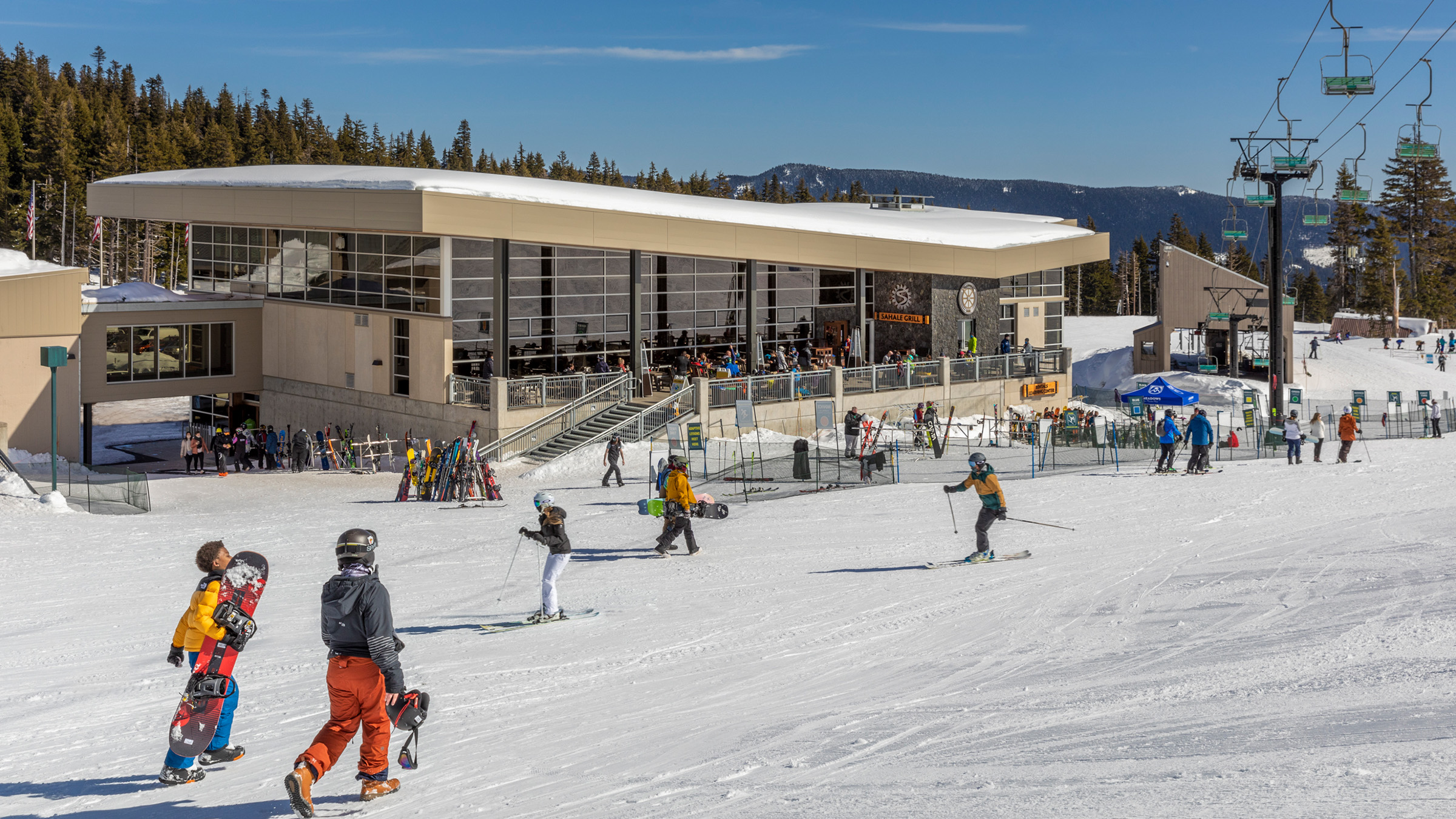 The contemporary mountain style design features a heated butterfly roof that feeds the adjacent wetlands. The steel structural system and detailing complement the industrial aesthetic of the existing lodge, while the warm colors of the concrete panels and light wood accents create a welcoming atmosphere for visitors.
The design team selected local materials such as basalt stone for exterior cladding features, some of the flooring, and for the inside fireplaces. Doug Fir is used for ceilings and wood accents. Inspired to reuse materials already on the property, found objects are incorporated in the lodge interior. A retired bull wheel is suspended from the ceiling over the entrance to the Bull Wheel Bar. Small lift pulleys double as light fixtures, while lift cable makes up the bar foot rail. Additionally, some of the counters, fireplace mantels and walls feature reclaimed wood.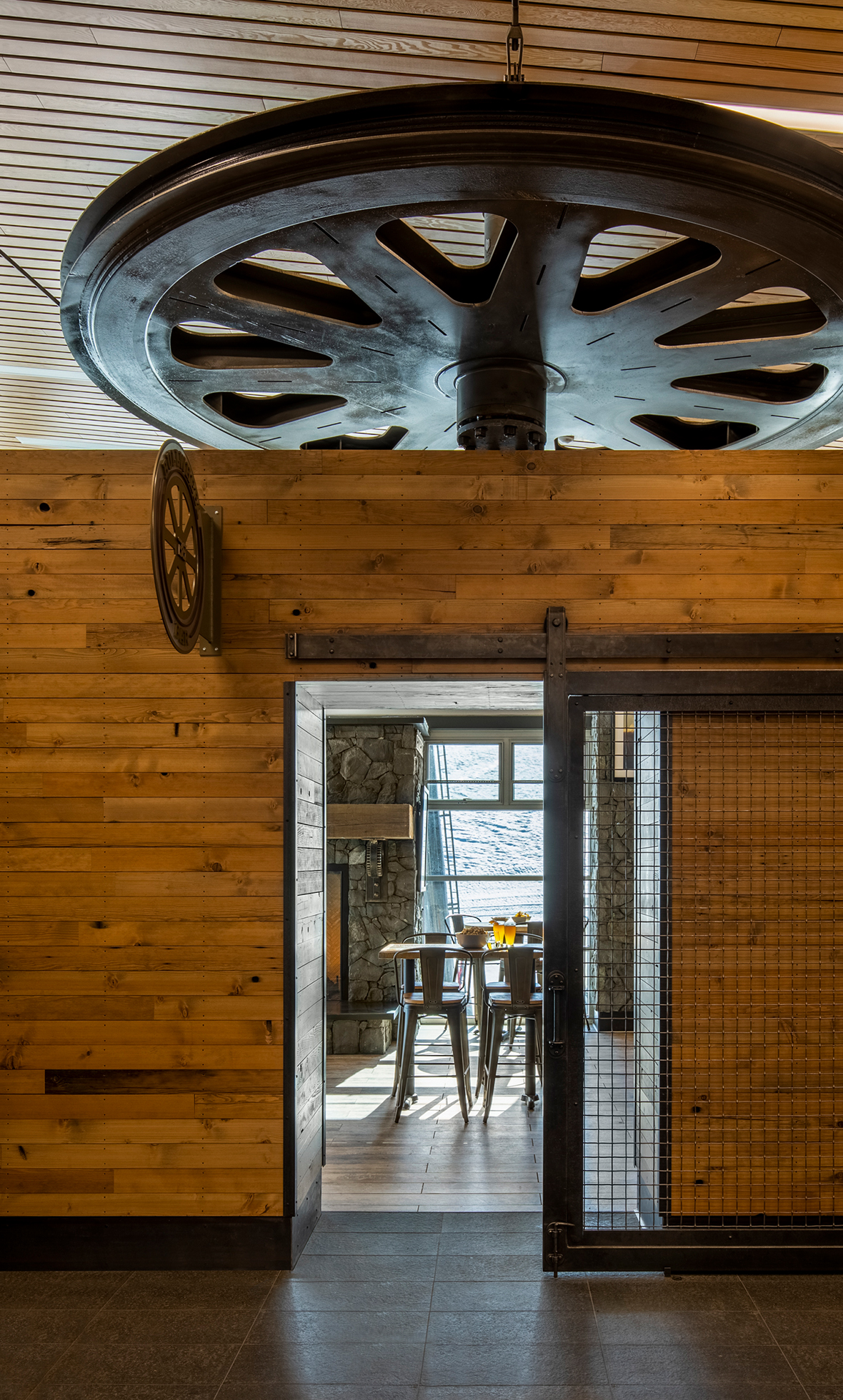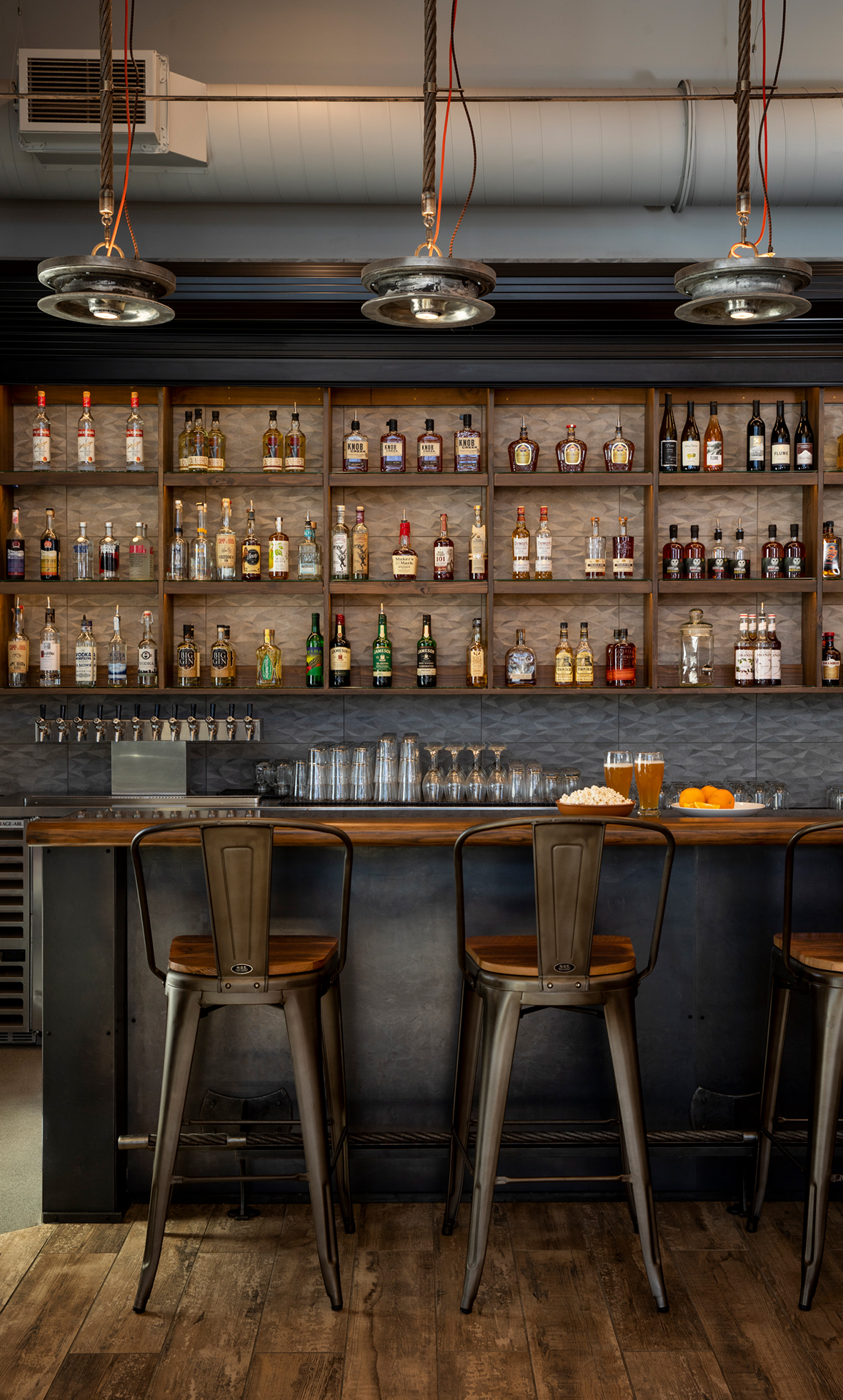 Intending to create a year-round experience on the mountain, the expansion provides a grand outdoor deck, bar, restaurant, and coffee bar with indoor seating and two beautifully crafted fireplaces that add to the resort's venue offerings. Photographs displayed in the lodge nod to the history of the men and women who have experienced both the beauty and challenges of the mountain resort.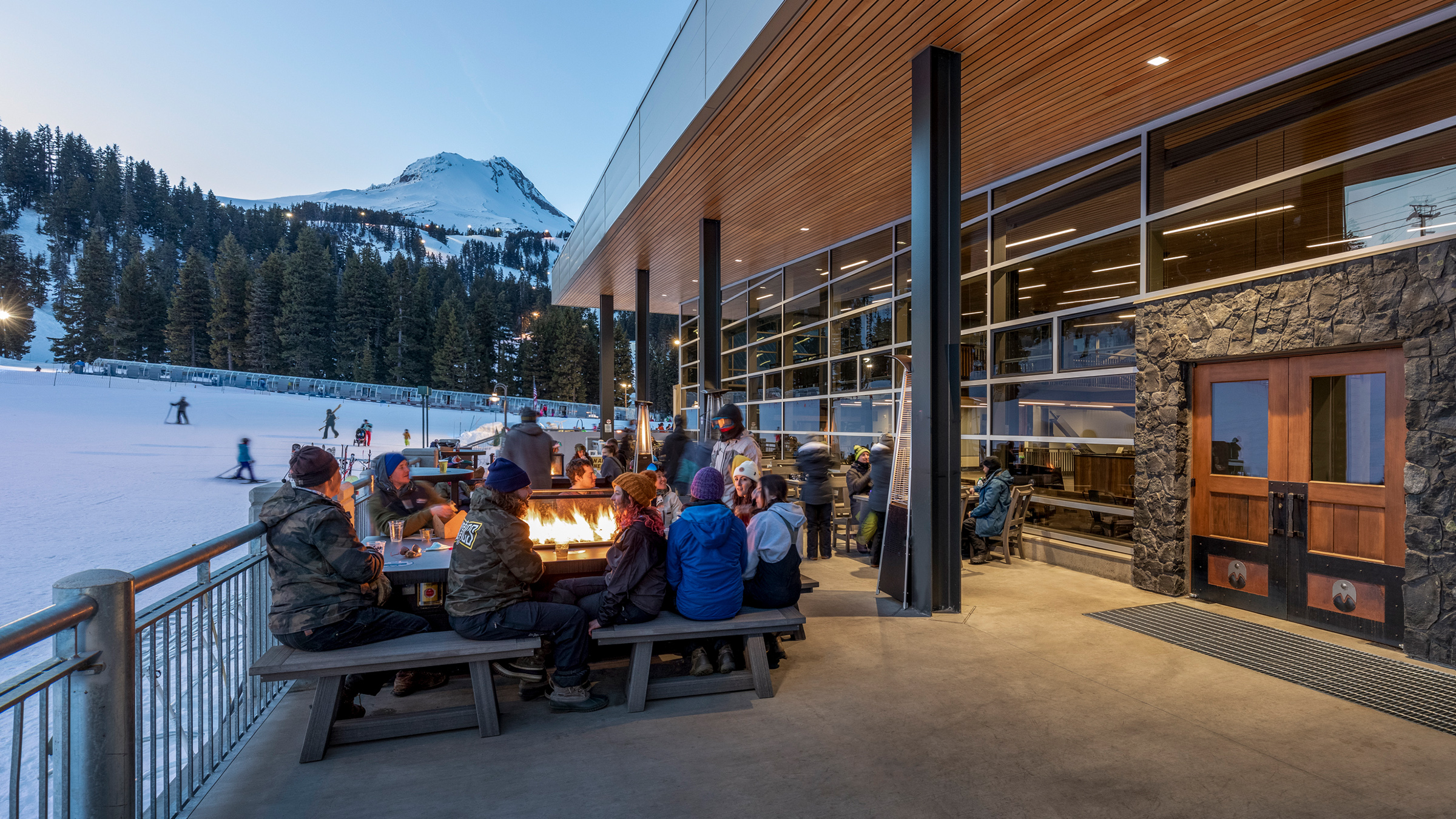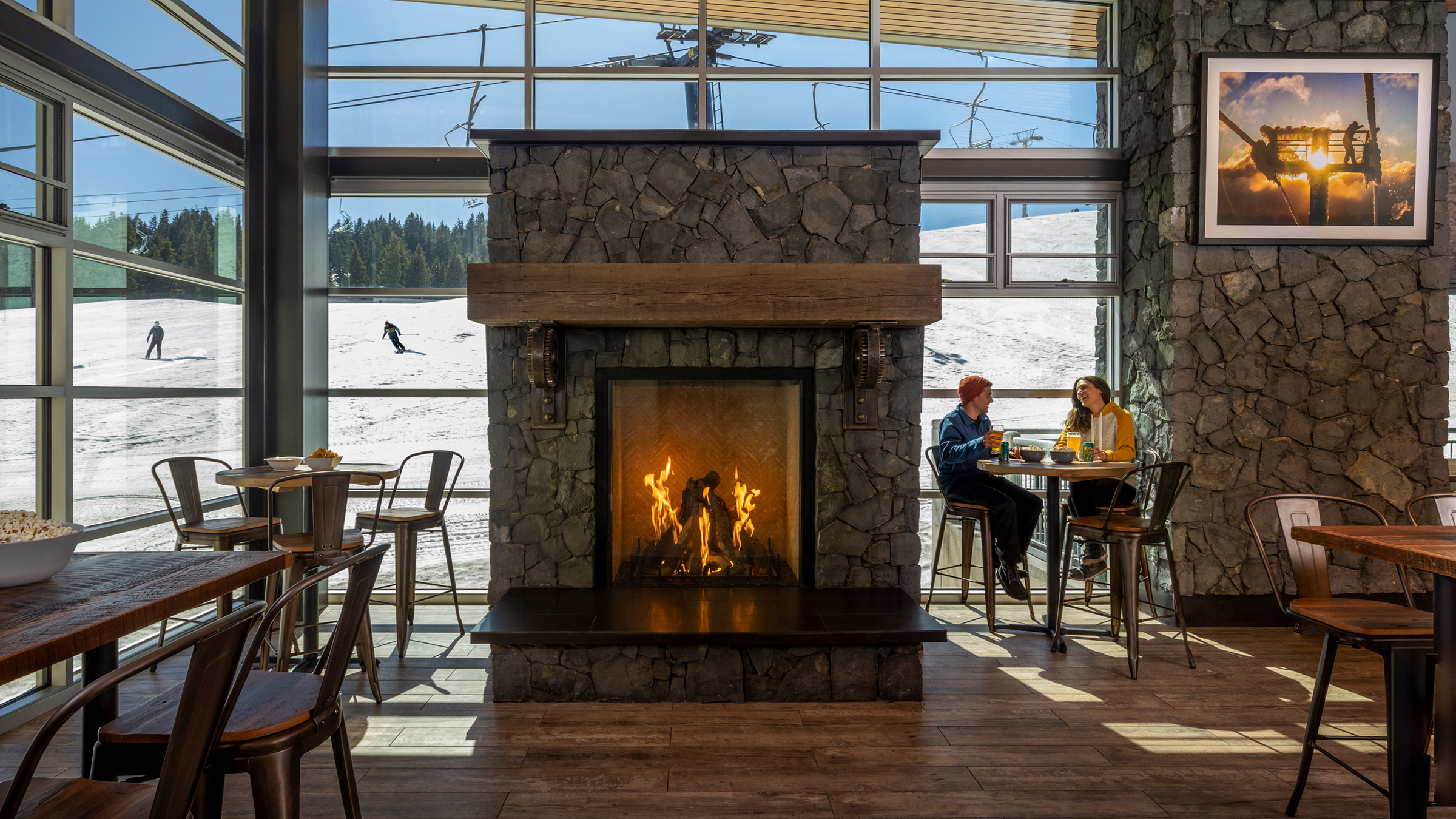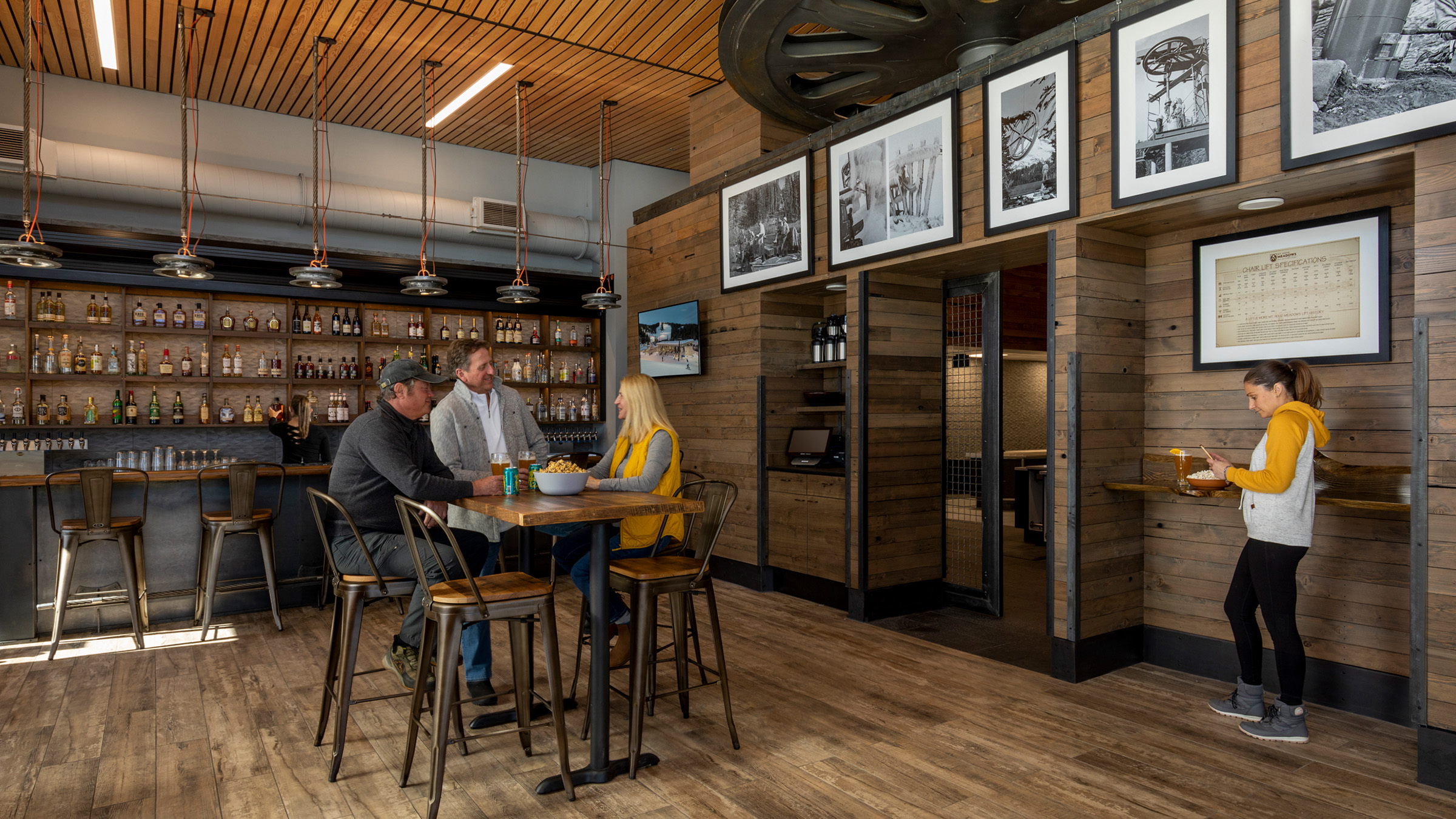 Additionally, the Sahale Lodge is now home to the Meadows Learning Center and features a new ski and snowboard equipment rental center on the first floor. The functional ramp design streamlines the boot rental process for both guests and boot fitters.