The Timberland Town Center in the Cedar Mill area features six individual retail buildings and one, 43,000 square foot anchor grocery store, along with a public plaza. Designed around openness and walkability, the buildings and landscape work together to enhance the shopping and pedestrian experiences.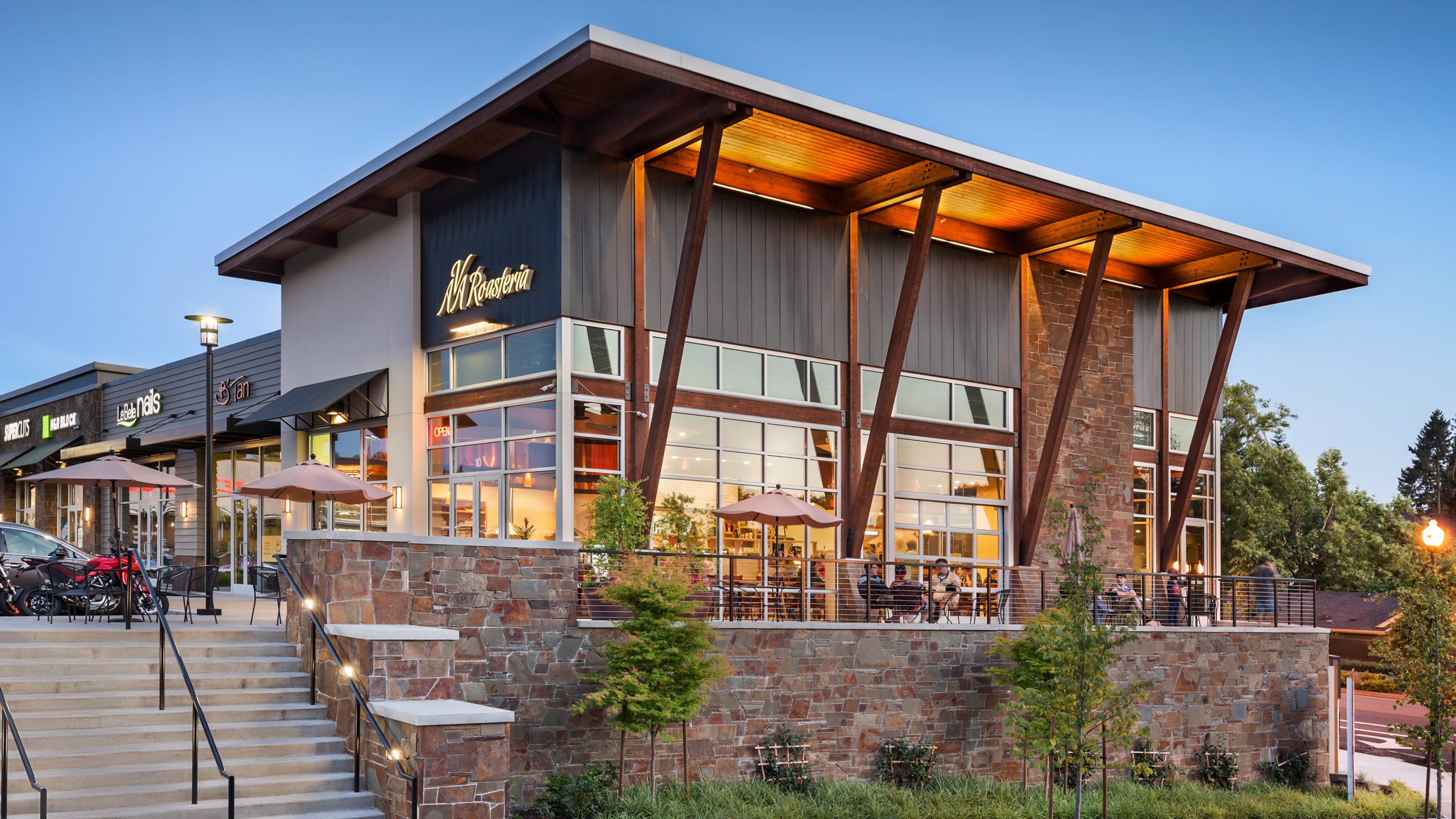 The project team was challenged with a sloping site and limited access points, as well as an existing road system that further complicated the project.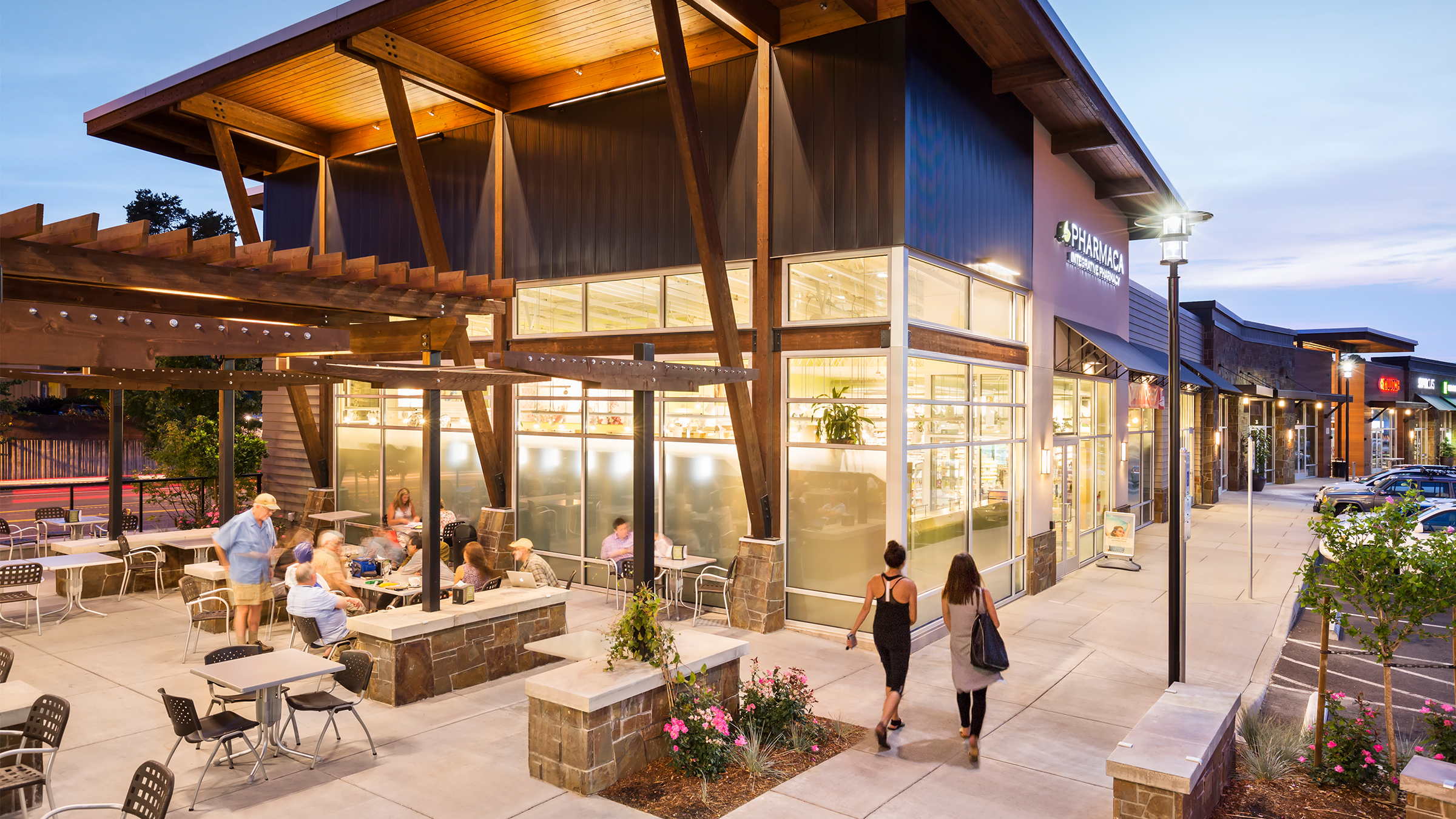 The solution was a "main street" site planning approach with vehicle and pedestrian pathways, punctuated by meaningful outdoor spaces. Timber frame structures with large overhangs shelter shoppers from the elements and provide a variety of opportunities for outdoor seating. Clear-span shop buildings were designed to allow the highest amount of commercial retail flexibility, while balancing that goal with creating welcoming outdoor spaces. Clear visual corridors into the project help visitors find their way around the center. Pedestrian pathways were enhanced with rich textured paving, furnishings, and landscaping.