Features
High-rise construction, eco-roof
Developed by Innovative Housing Inc., Vibrant! Apartments provides much needed housing for vulnerable communities in Northwest Portland. It provides 93 units of affordable housing. Forty units are reserved for formerly houseless tenants and 53 units are available to those between 30 and 60 percent of the median income.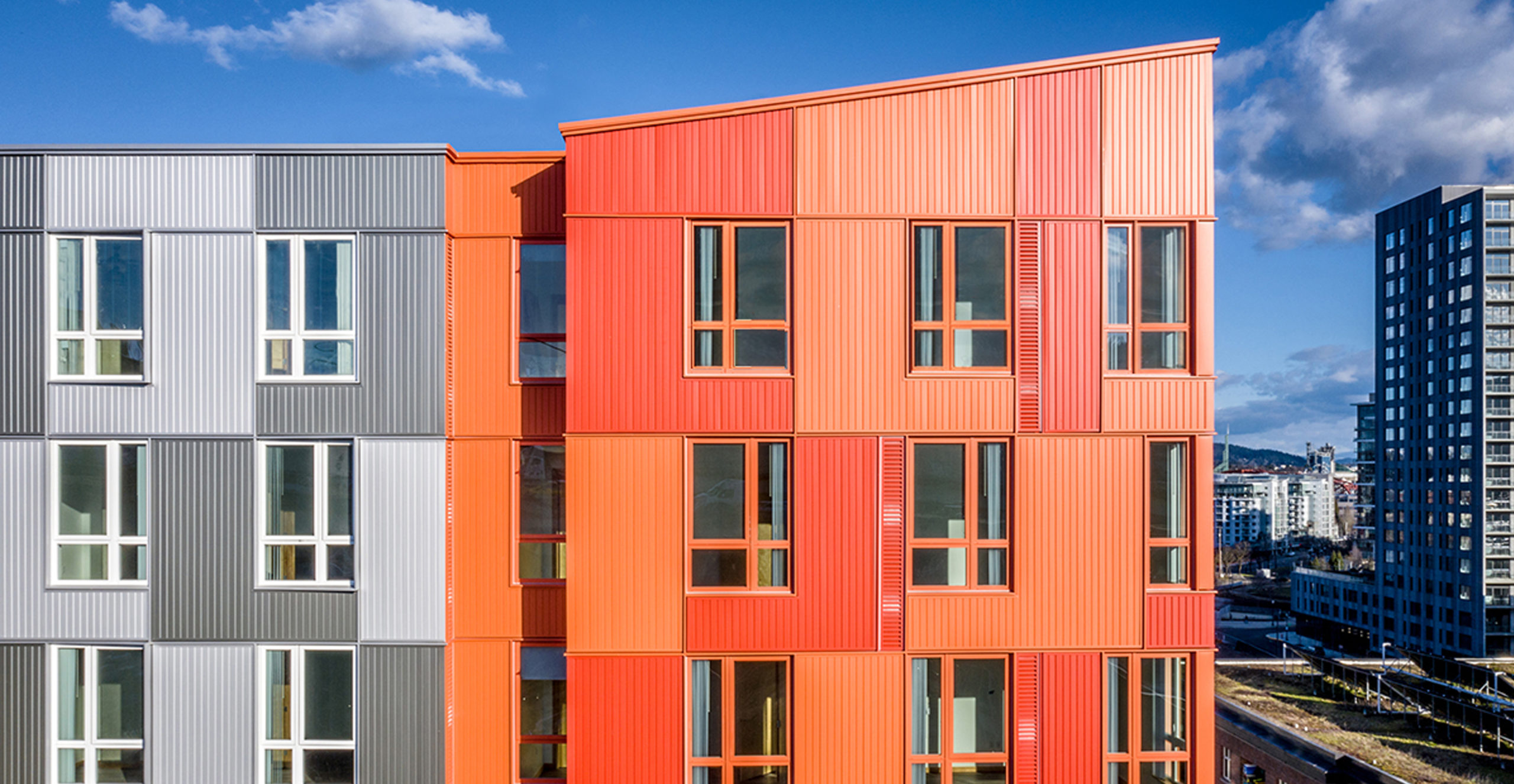 Designed in collaboration with Alex Salazar Architect, the exterior is bright and welcoming. The team wanted to create a unique space that didn't look like traditional affordable housing, while still working within the client's budget and paying homage to the contextual forces in the area. Salazar's exterior design taps into the location's deeper socio-cultural legacy, stitching together panels inspired by African American, Chinese and Japanese textile arts.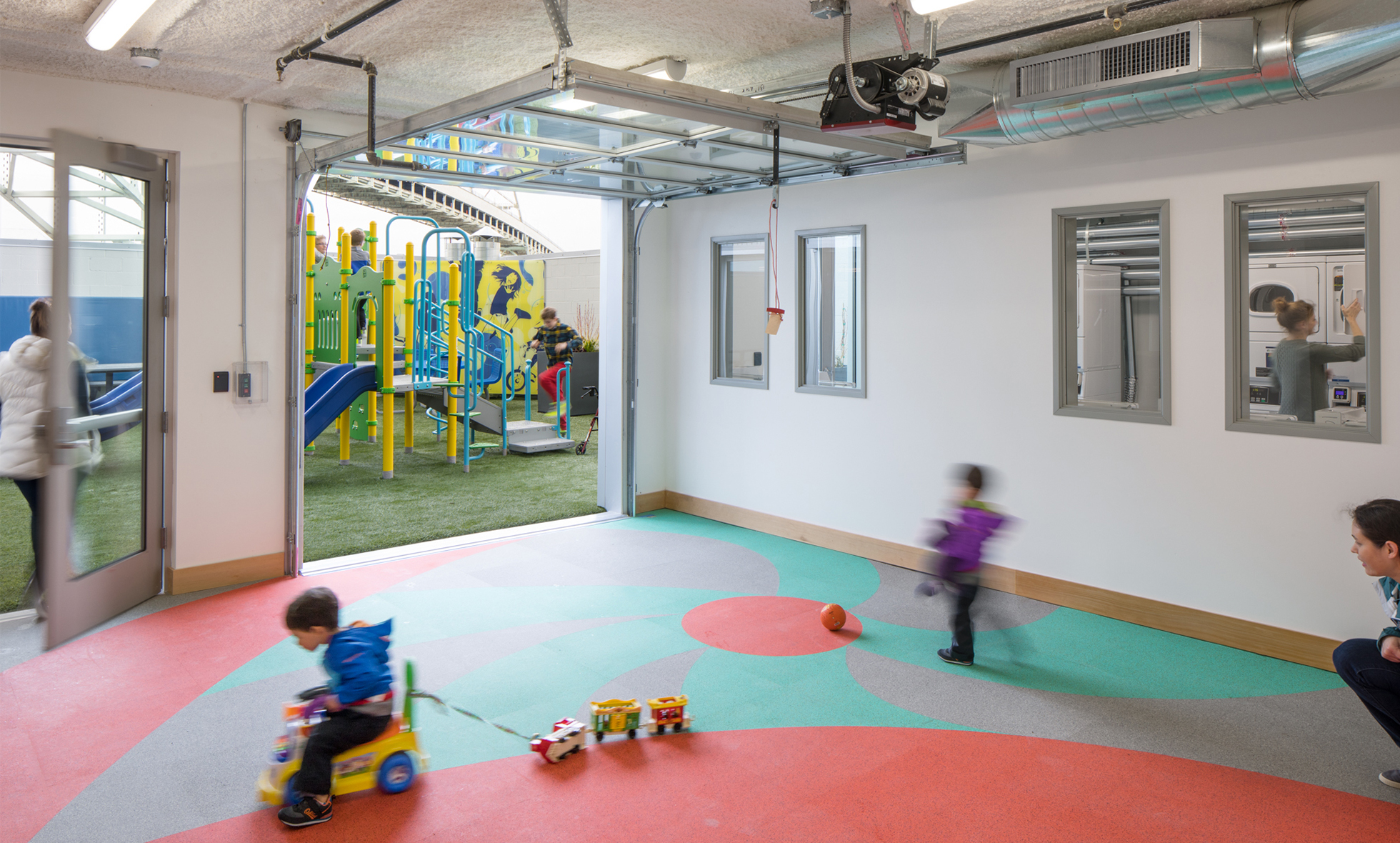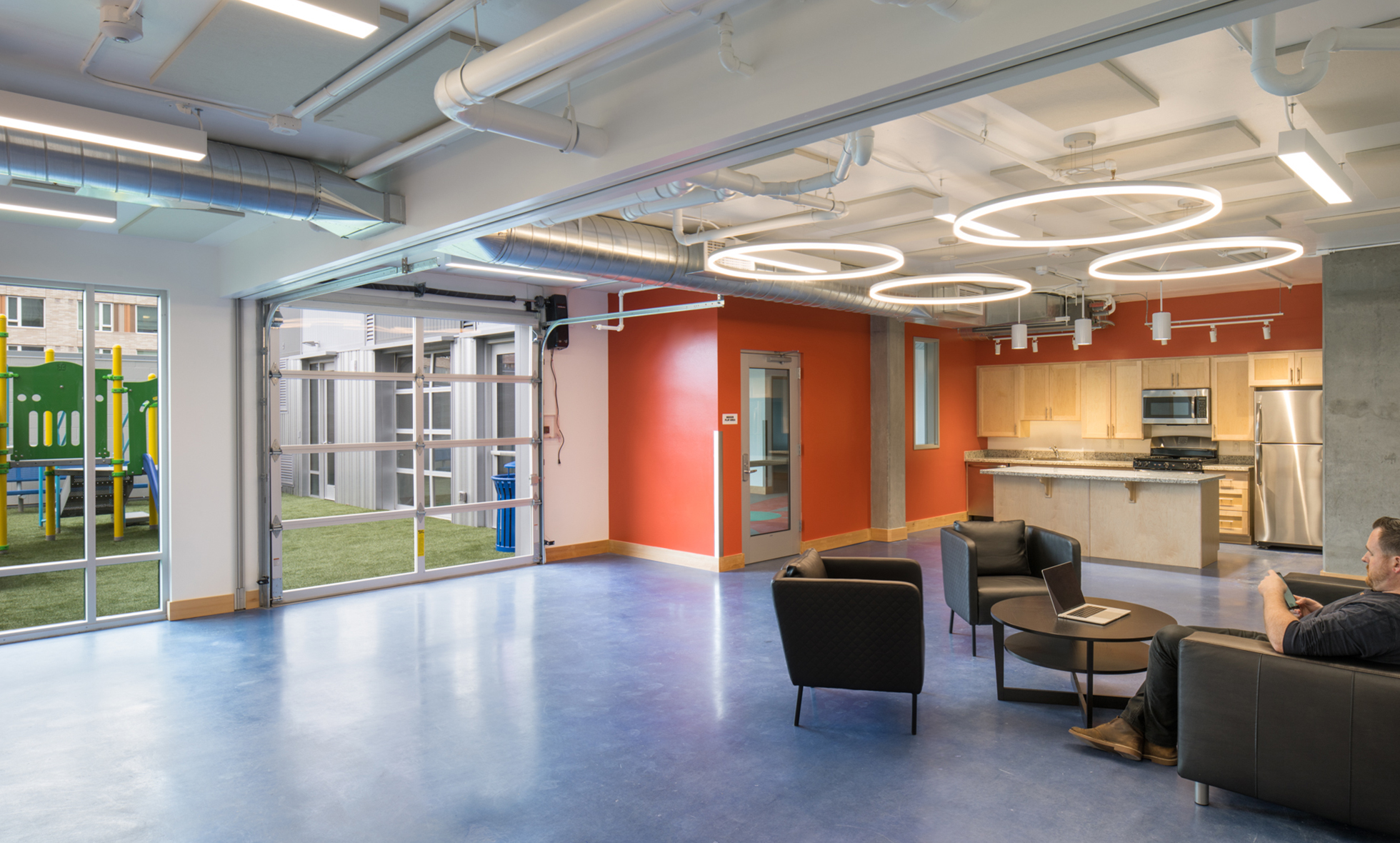 Inside, the building required creative programming to accomplish the project's many goals. The LRS project team moved laundry facilities and the playground area to the second story to accommodate a retail space, management offices, bike lobby, and a fire command center on the ground level. This relocation is more than basic space planning, however. It allows parents to view their children on the playground from the laundry area as well as the community room, and it keeps the children away from a busy road. Sustainable features of this project include an eco-roof, solar hot water heating, and bike-friendly facilities.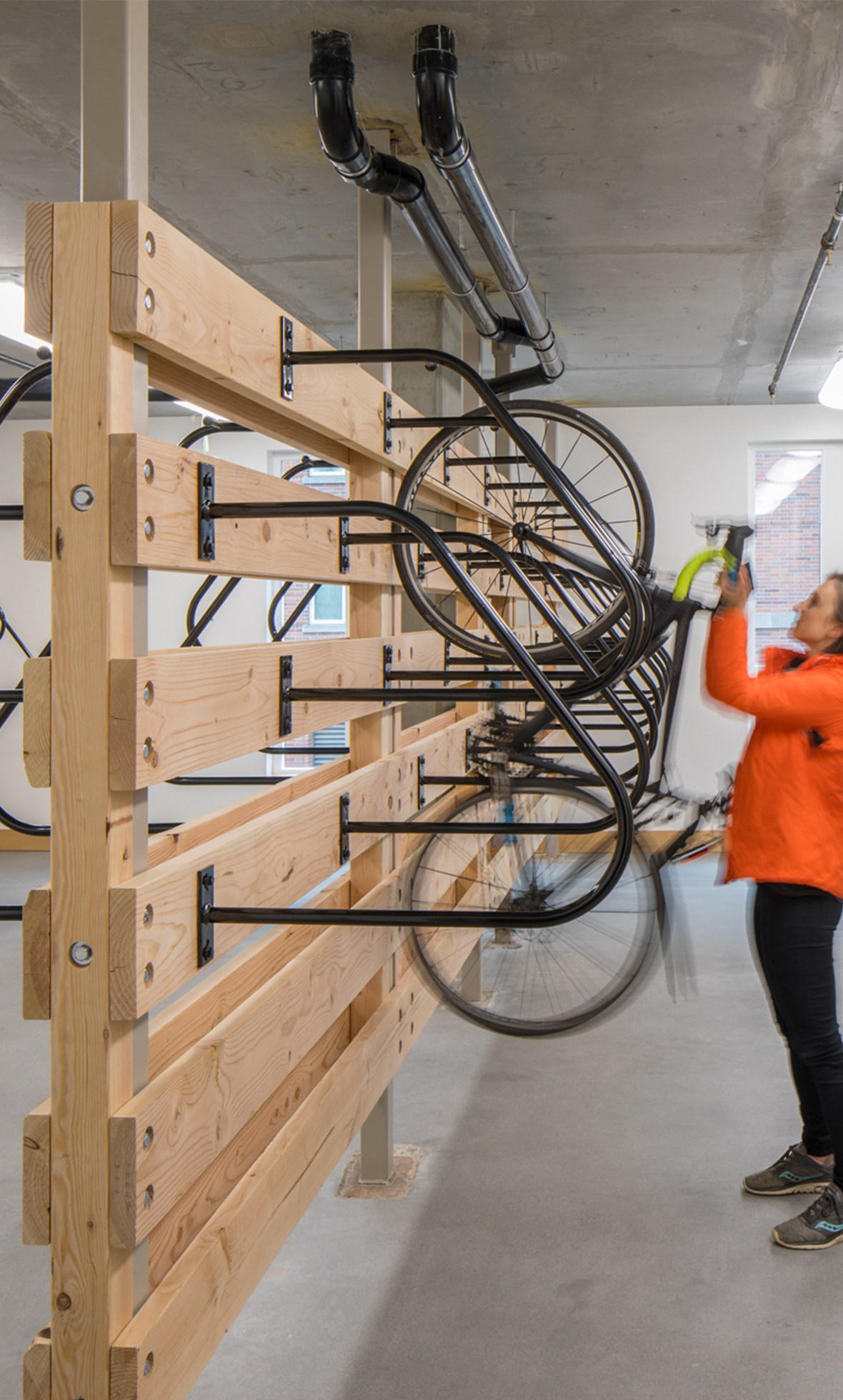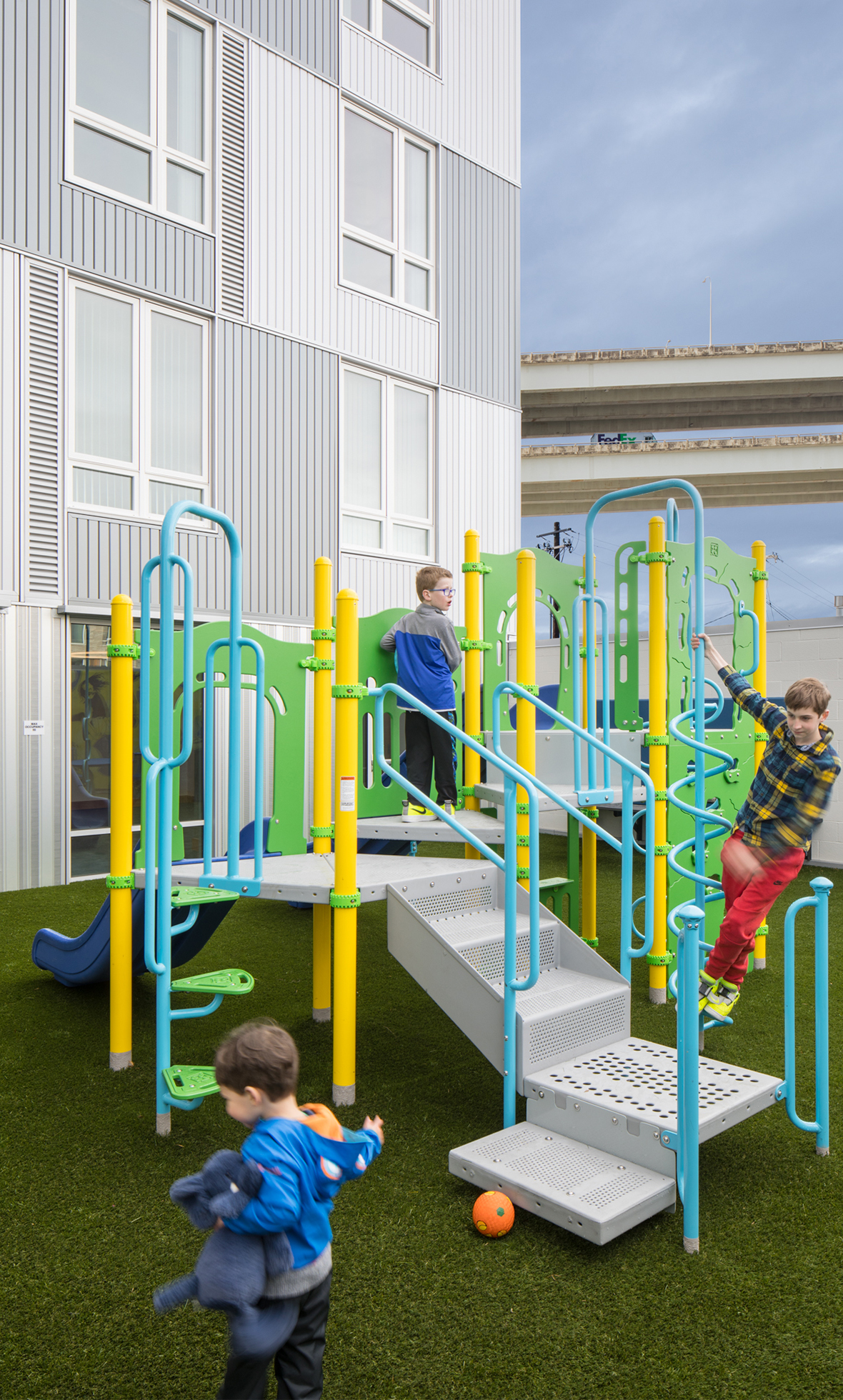 Well-organized and resourcefully planned, Vibrant! Apartments are designed to positively impact the Portland community, making residents feel right at home.