The 12th and Morrison building is a modern addition to a neighborhood in transition. The client's request was to develop an office building that integrated into the framework of the neighborhood while making a contemporary design statement to attract potential tenants. Surrounded by the First Presbyterian Church, the Terminal Sales building, the Mayer Building, and the United Way building, the six-story 12th and Morrison building fits seamlessly into its low-rise context and creates strong, angular edges, emphasizing a new, forward-thinking intent.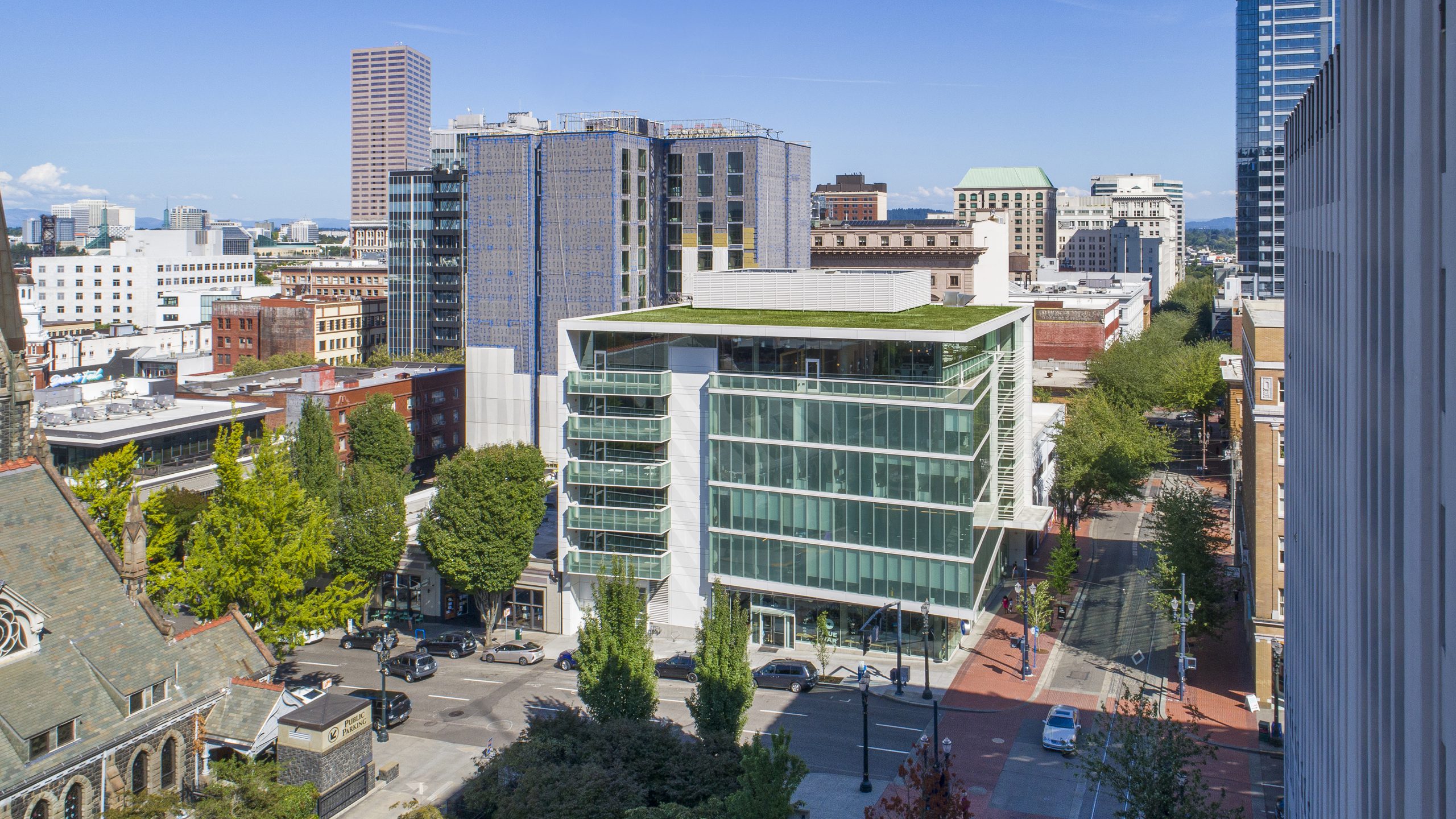 The design concept for the 12th and Morrison building was inspired by the context of the neighborhood. Located beside green space, a MAX stop, and a variety of buildings, the 12th and Morrison building didn't have to conform to a particular aesthetic. So instead, the design team thought about what the building could come to represent for the neighborhood.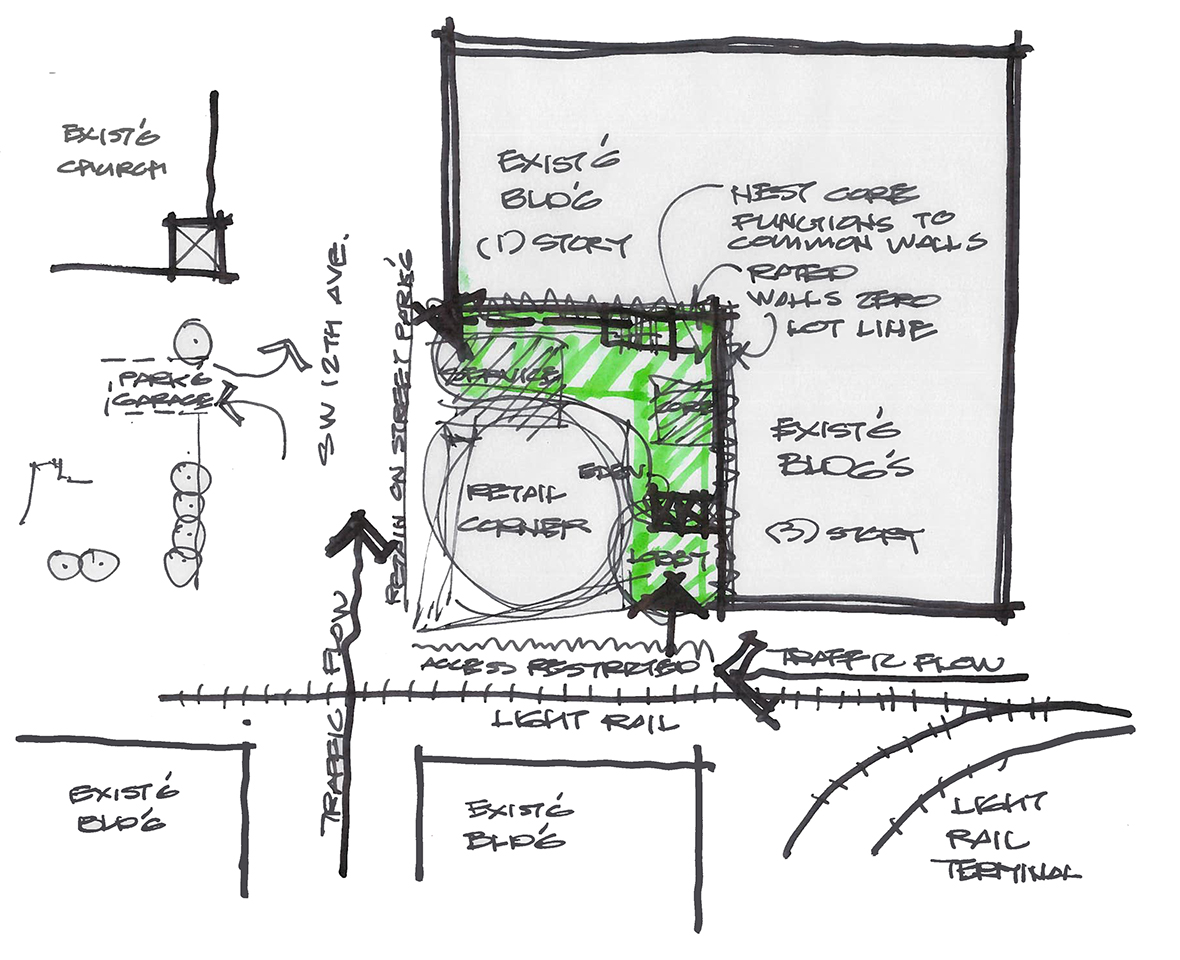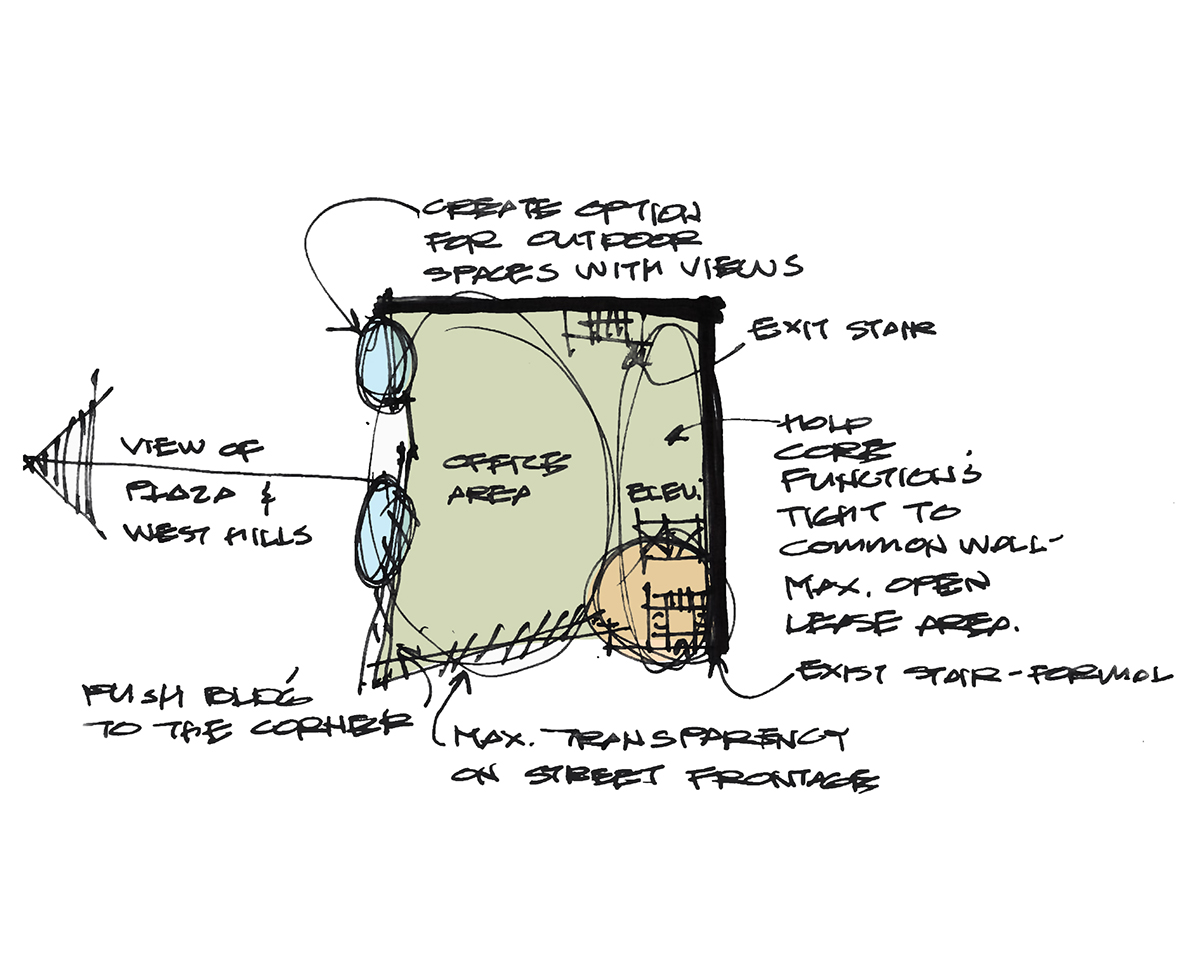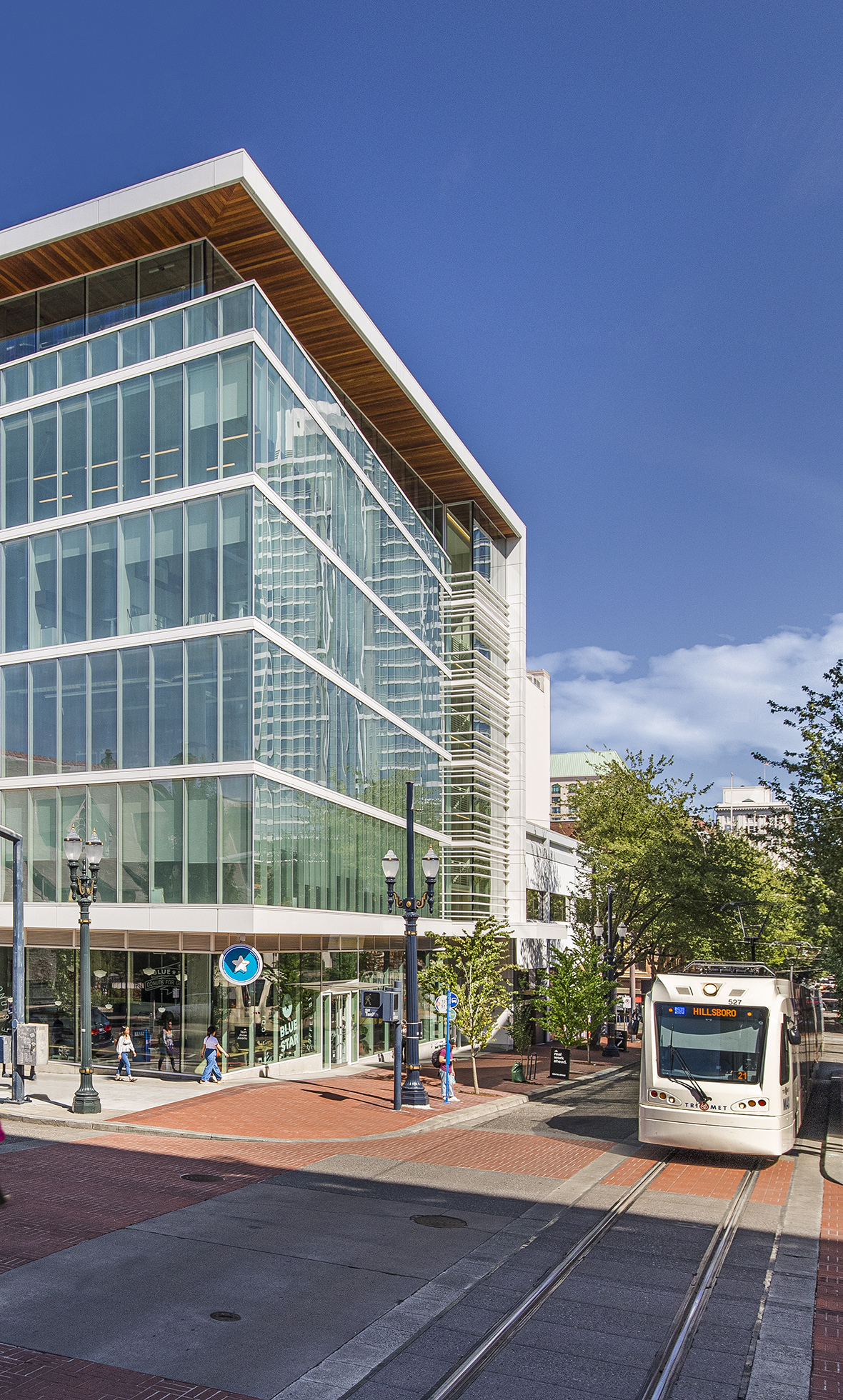 For a project committed to conveying openness to the community, glass was the essential material. The aluminum curtain wall system uses clear glass along the ground floor and fritted glass on the upper stories. Glass fronts provide tenants with views of the city and nearby outdoor landscaping and connect the structure to street activity, adding to the vitality of the pedestrian experience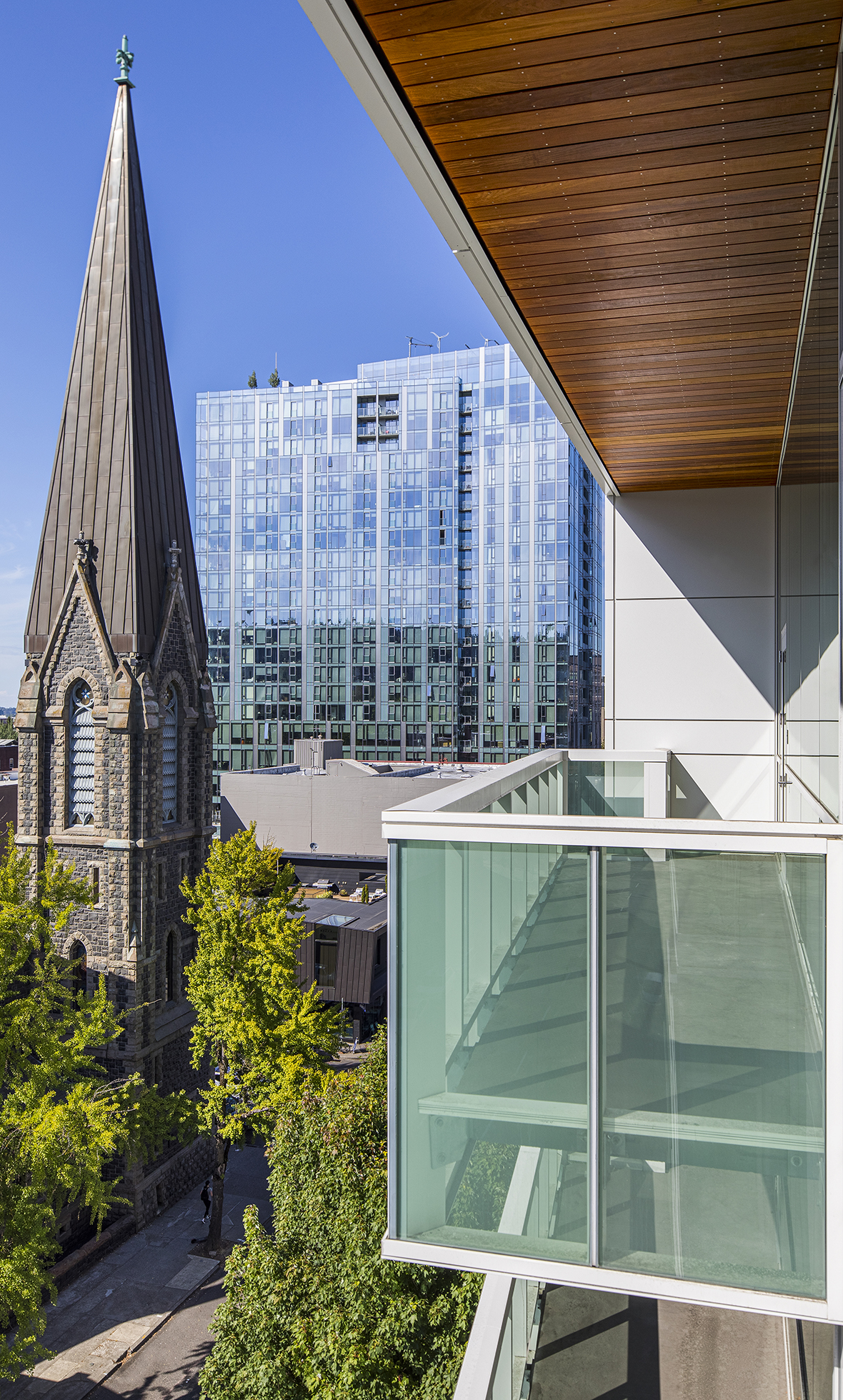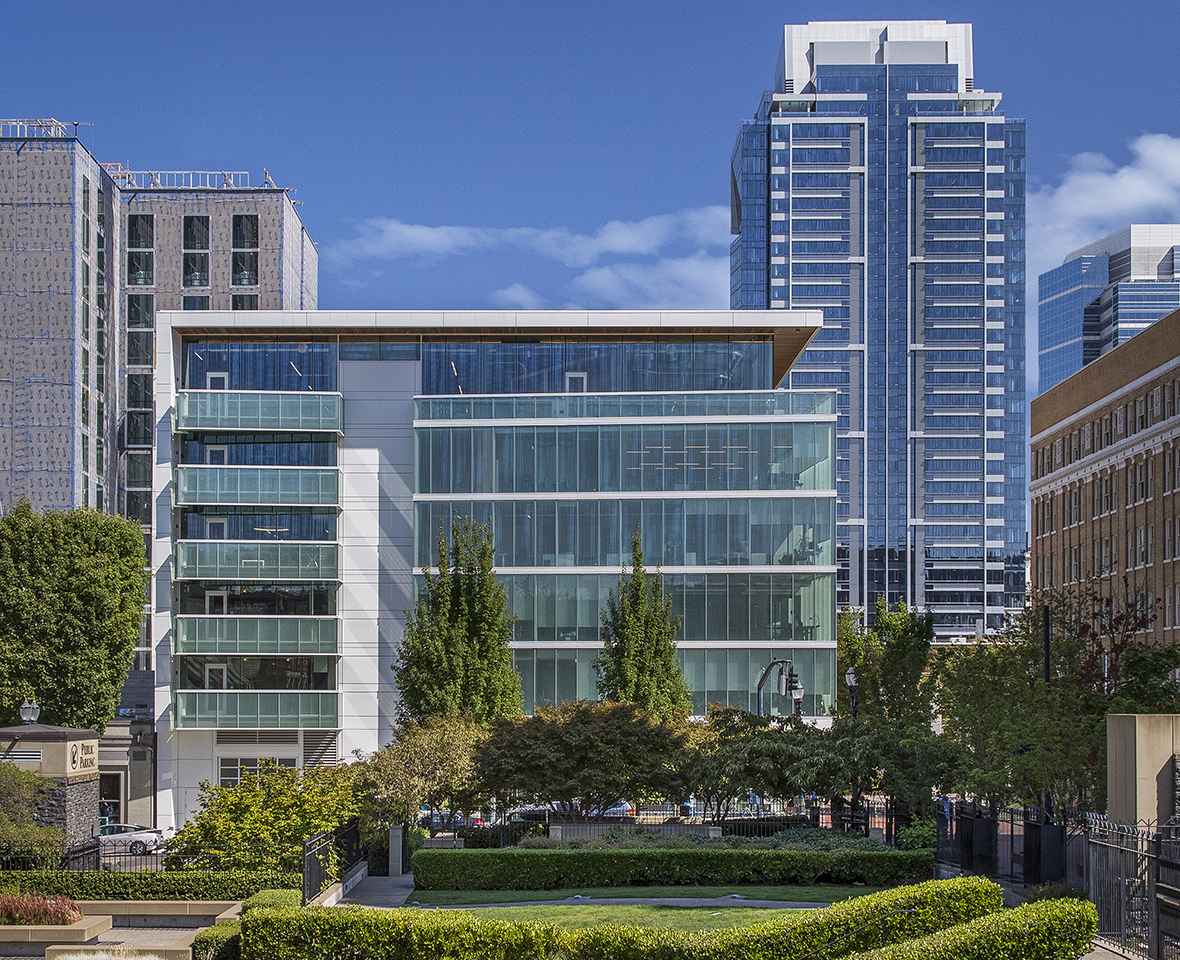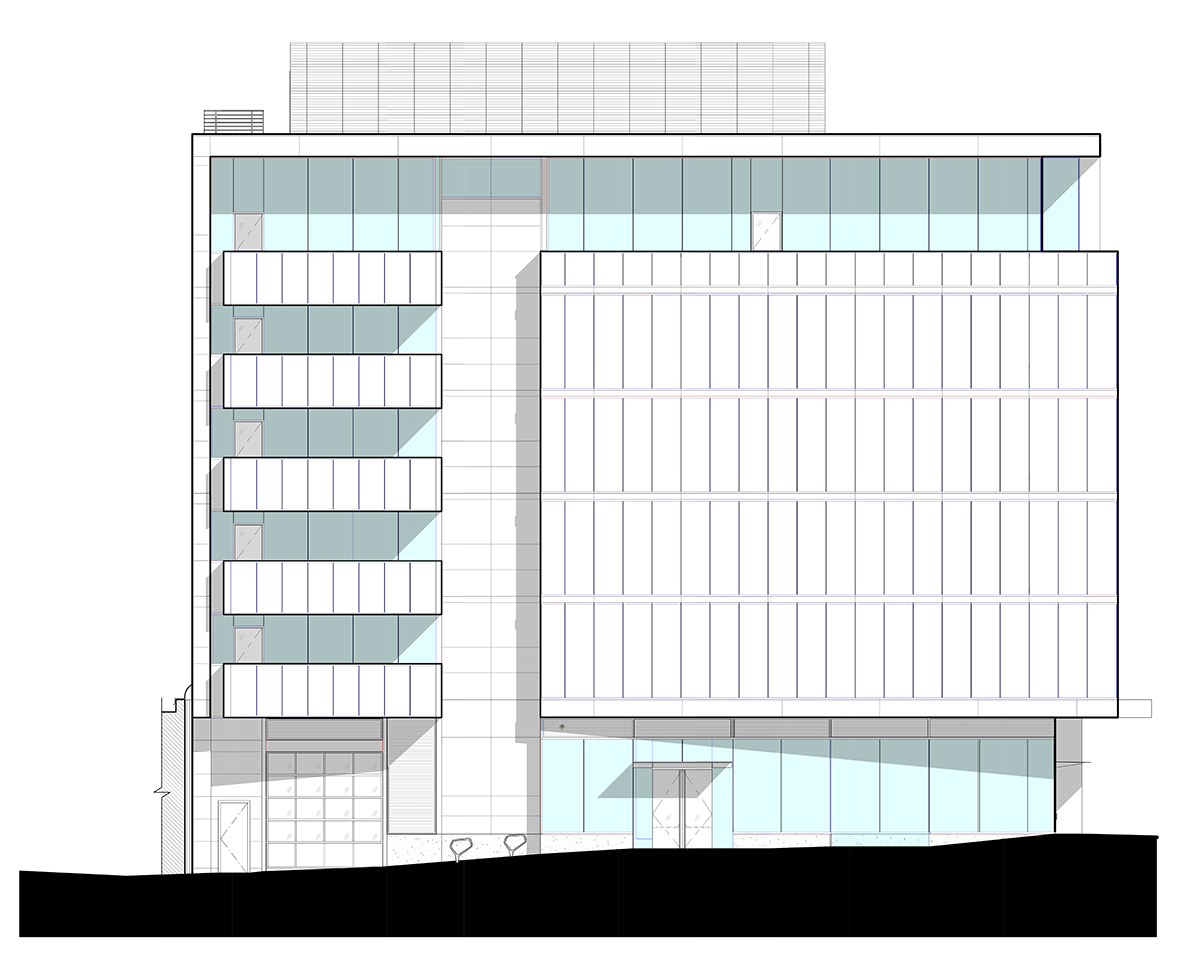 The simple rectangular volume is enhanced with angled oriel window projections. Private balconies overlook the Presbyterian Church's courtyard, while the scale and restrained color palette complement the nearby United Way and Mayer buildings. Recessed linear accent lighting highlights the building's form, creating a vibrant night scene against the urban street scape. Combined, these nuanced design decisions allow the building to stand apart while still folding into the fabric of the West End. With its simplified angular form and transparent façade, the 12th and Morrison building embraces the current context of its neighborhood while expressing openness to the future.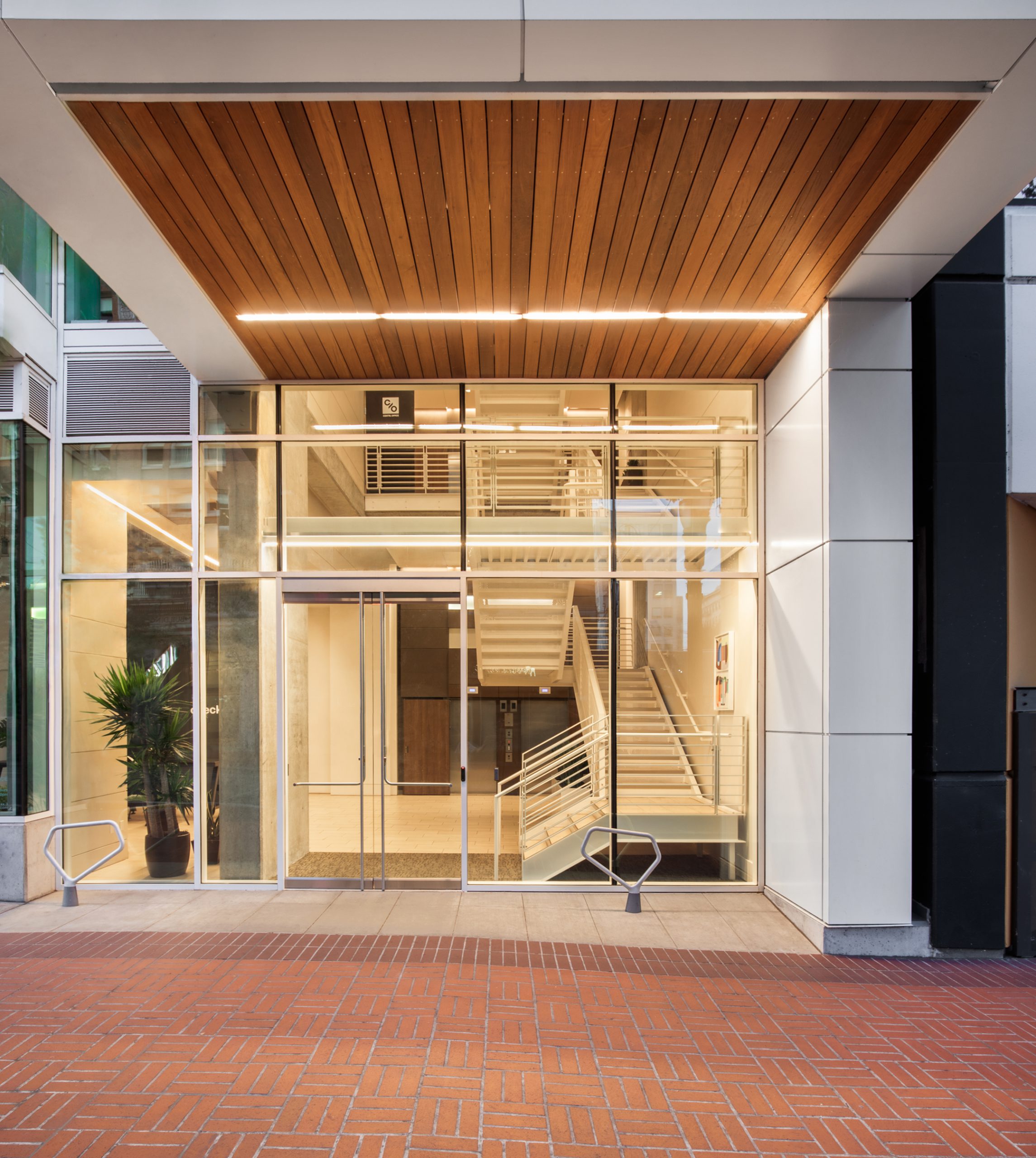 The building was fully leased before construction completed, a major success for the owner and project team. In fact, one member of the project team—the contractor, Turner Construction—liked the space so much that they relocated their Portland offices to the penthouse level.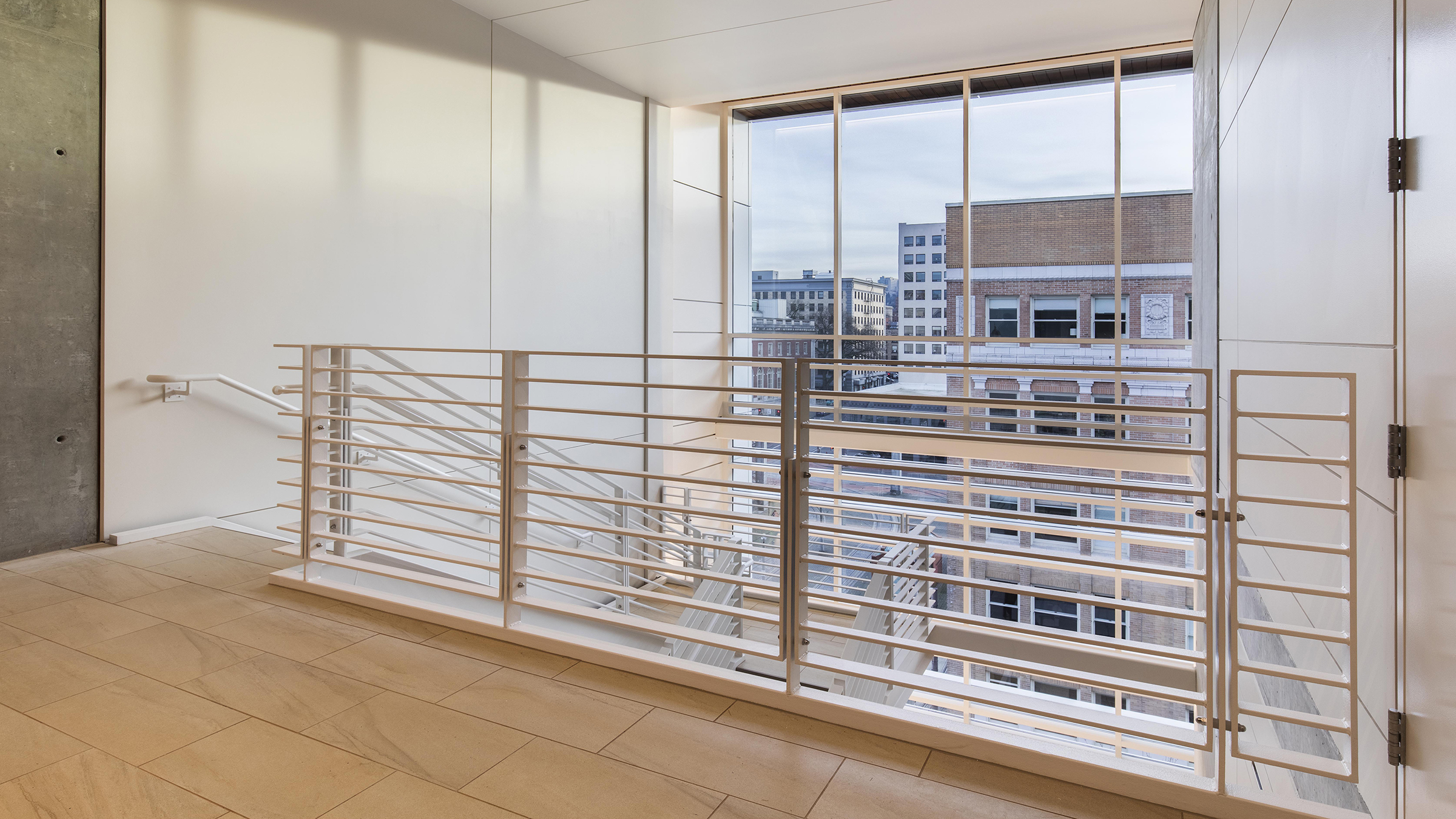 2019 Excellence in Concrete Office Building Award
2018 Portland Business Journal Transformer Award