A new tech company in downtown Portland, Ampere sought to create a striking workplace, one that blends the cool sophistication of the Pacific Northwest with the practical demands of its industry.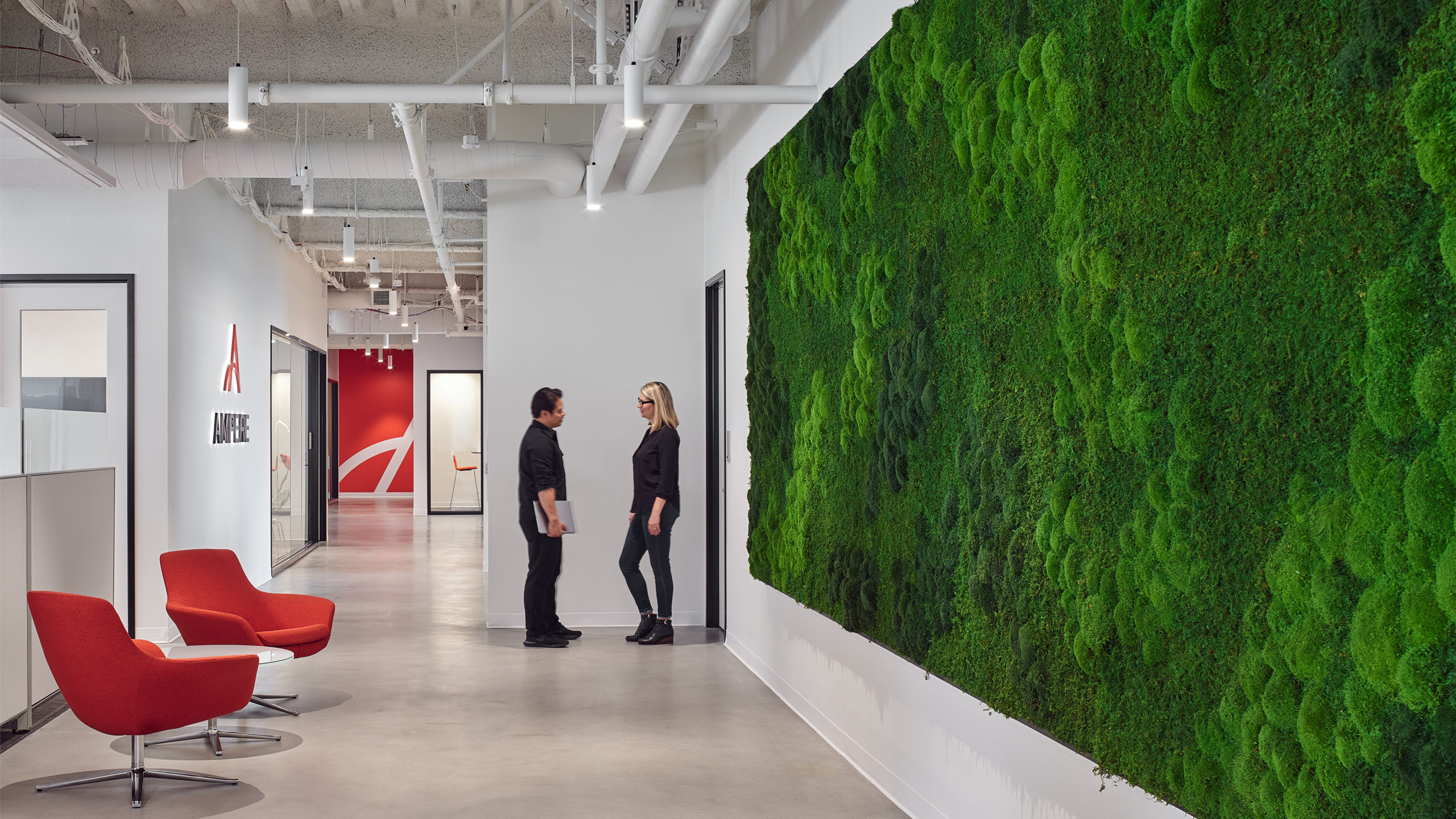 Inspired by the basics of coding language, the office layout for Ampere follows a 1-0-1 design—two sections of workstations bordering a central node of interaction. The "0" contains the main collaborative spaces, as well as the break room, while private meeting and phone rooms buffer the sound before reaching quiet "1" workstations.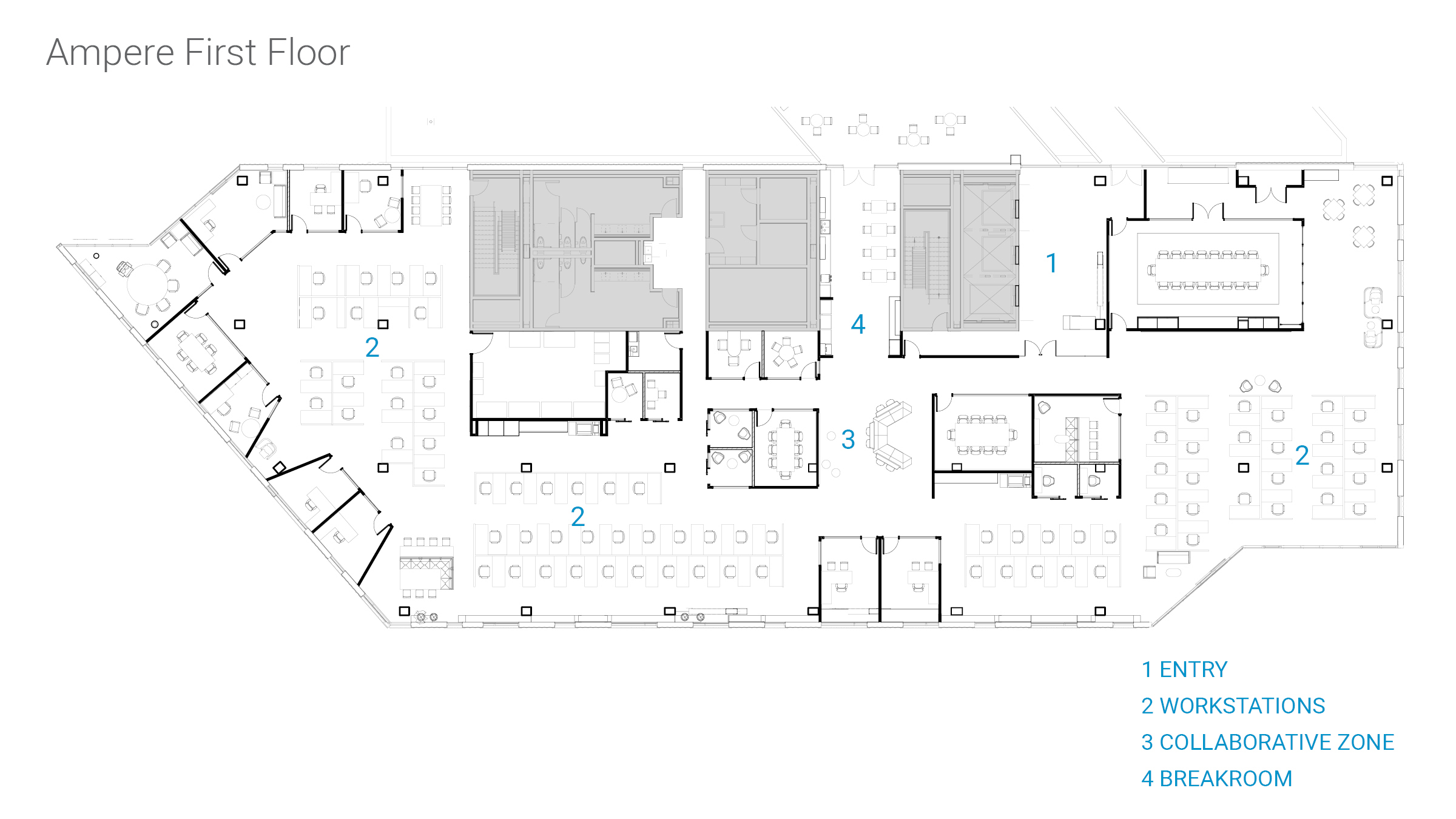 Branding was incorporated early in the design process and expressed via signage, color placement, and a recessed light installation that plays with exaggerated elements of the logo. Designers also created a subtle aesthetic juxtaposition by combining green spaces and wood elements with angular architecture and furnishings, underlining the delicate balance between form and function.