Unit type
Skilled nursing
Working with the owner, the LRS team designed a new ground-up nursing facility to replace their older building. Providing hospitality-level service with state-of-the-art transitional nursing care, the new facility accommodates 60 patients, while maintaining and continuing support for the Central Oregon community of Bend. The building design complements the Central Oregon community with a contemporary lodge aesthetic, while warm materials and ample daylighting encourage health and healing.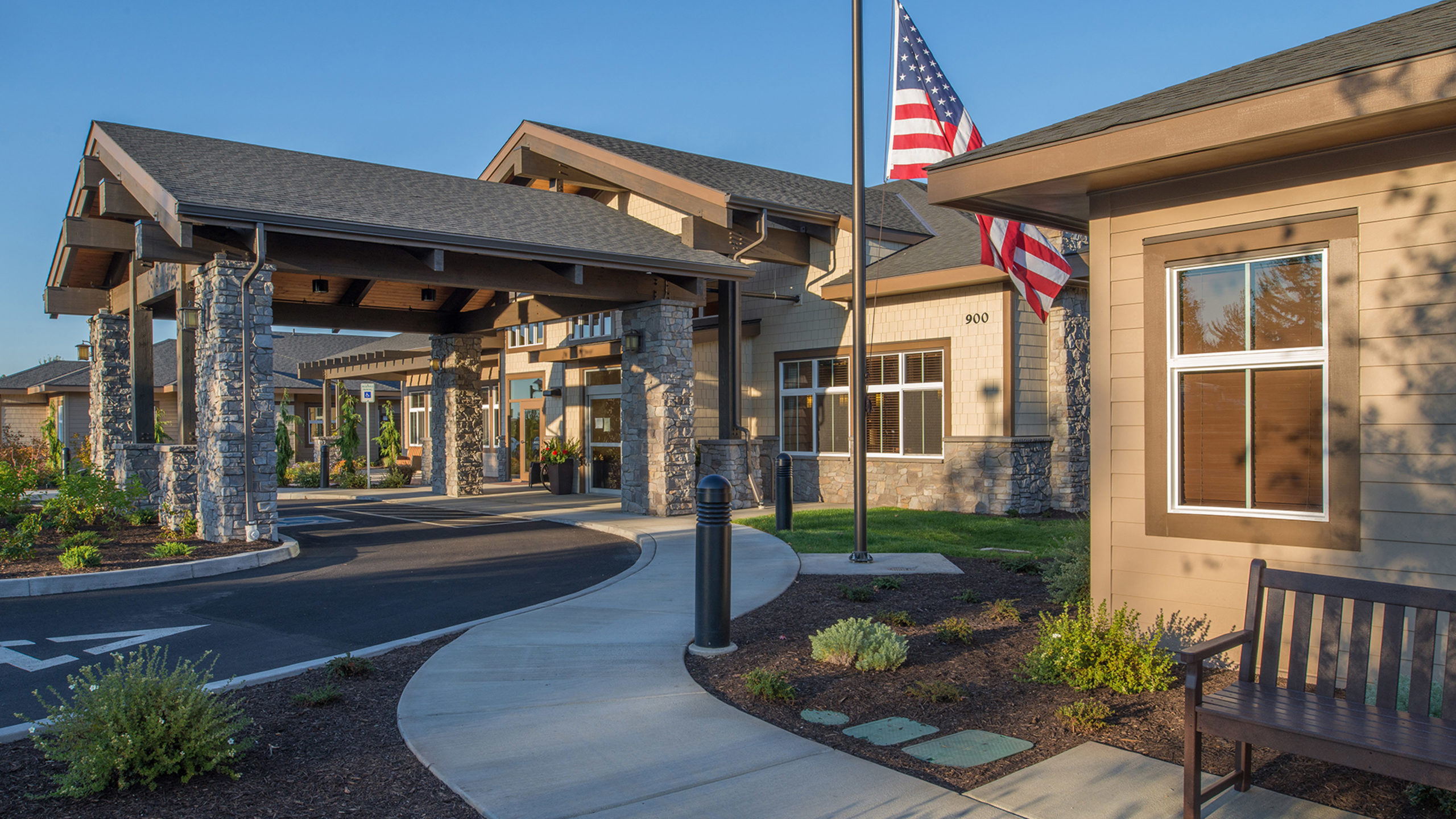 The unique building layout responds to both the constraints of the site and the particular needs of staff and patients outlined in programming. Based on a modified neighborhood concept, Bend Transitional Care has private resident rooms organized around central stations, allowing care staff to view and assist multiple residents simultaneously. The five resident wings are connected to a centralized therapy, hospitality-level dining, and administration core for proximity to patients and staff efficiency.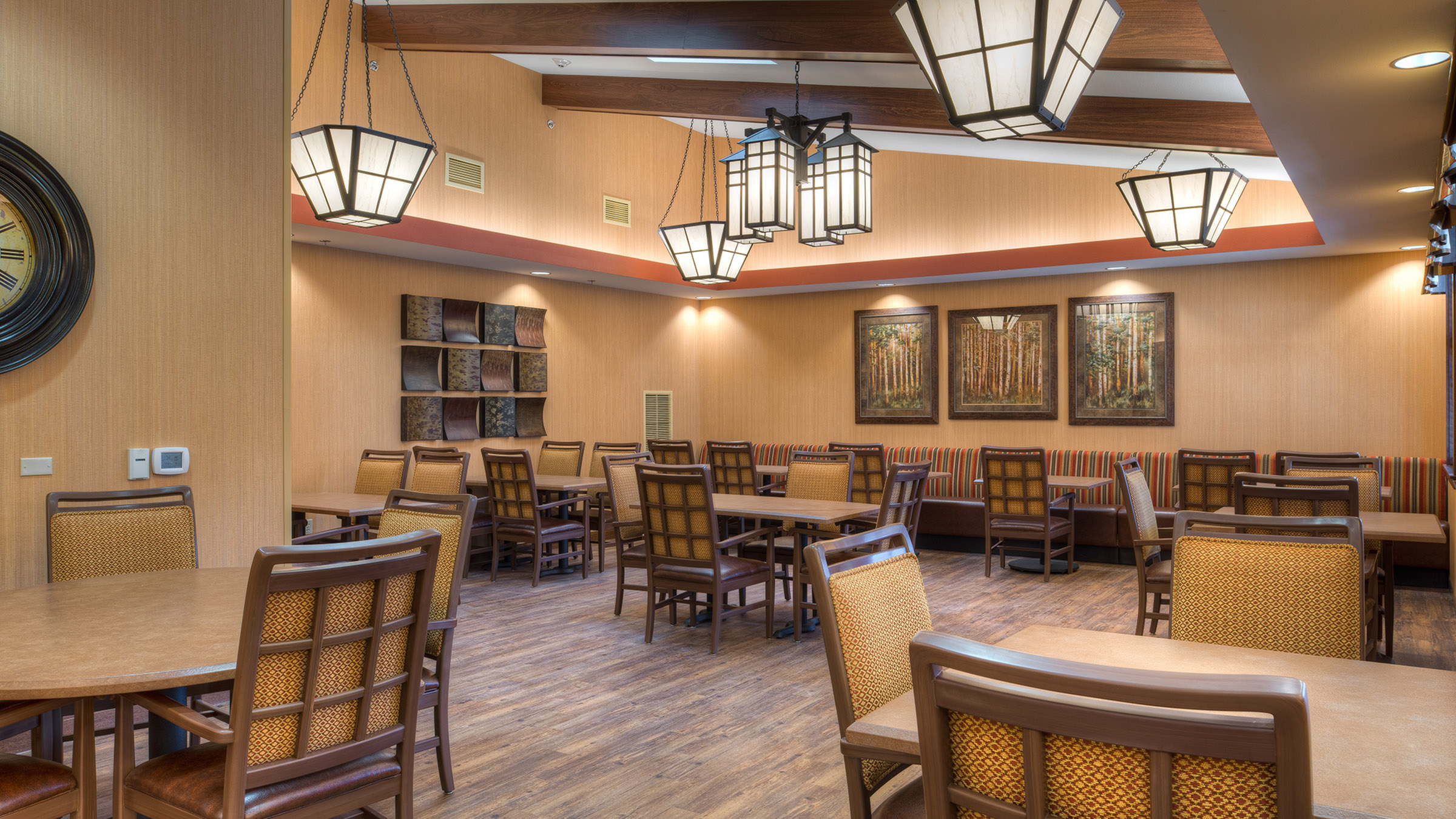 A rehabilitation and physical therapy room with the most up-to-date technology and therapy tools are featured in a central location, serving in-patient and out-patient therapies. A bistro-style dining restaurant provides healthy meals, either for in-restaurant dining or for delivery to the rooms. There is also easy and secure access to a beautifully landscaped outdoor garden.