Features
Family-focused design
Reusing an abandoned freeway on-ramp at the intersection of NE 82nd and NE Broadway, the LRS design team worked with Innovative Housing, Inc. of Portland on this affordable housing project. The Broadway Vantage Apartments consist of two buildings, one with 47 apartment units and a day care center, the other with 11 units over a parking garage; each building with its own distinct style.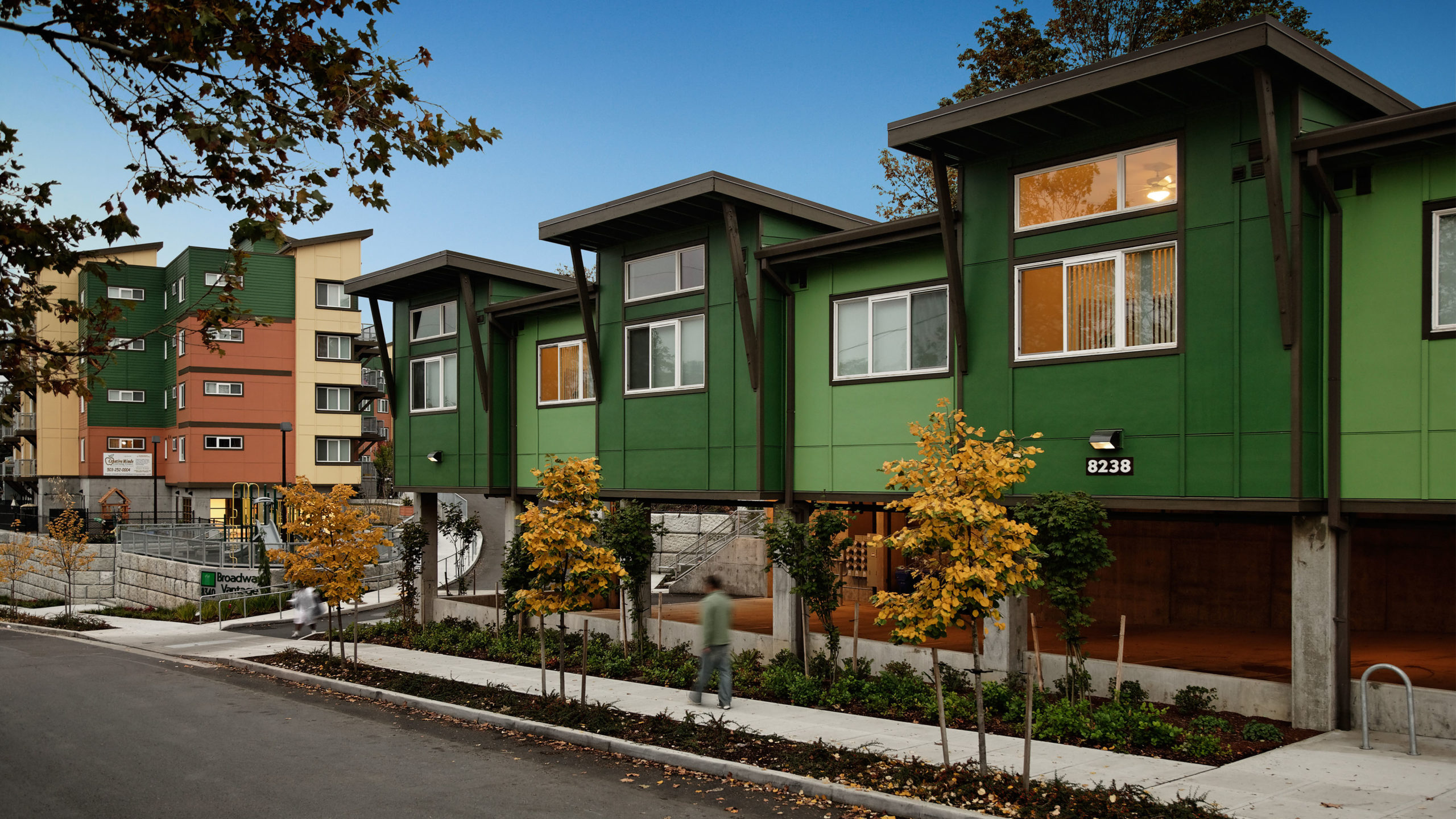 The triangular shaped site had both severe slopes and was bound by streets on three sides. Additionally, retaining walls and systems needed to be held within property boundaries reducing the amount of property available for development of the building.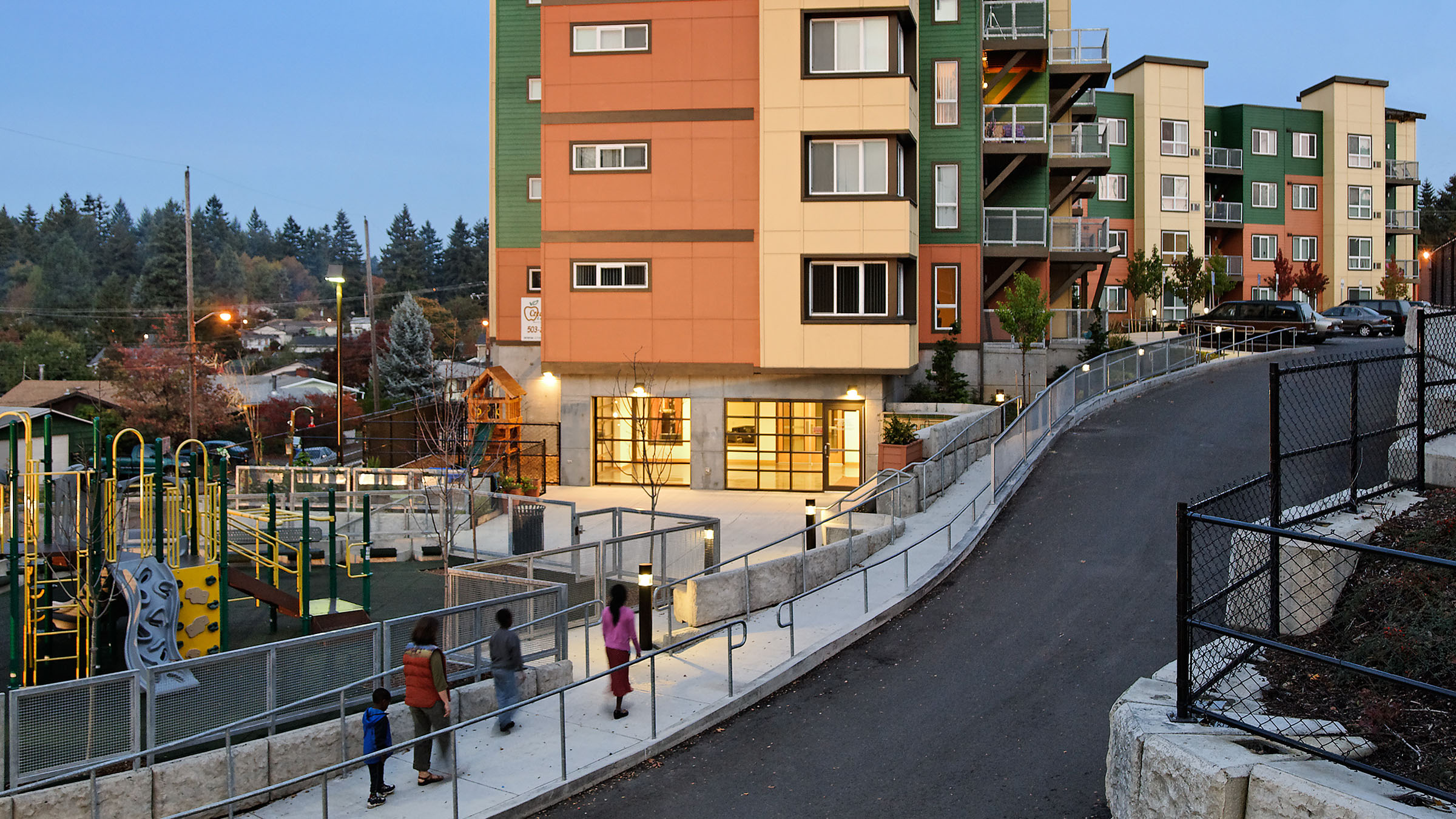 To achieve an accessible site, the project was broken down into two buildings. This allowed for a 5% ramp that worked with the site's steep slopes to be incorporated into the design and provided a safe entrance away from the busy intersection.
Vertically oriented, the Broadway Vantage boasts vibrant exterior colors and features a garage with glass doors tucked on the side of one building. Additionally, an indoor/ outdoor playground creates a community space for residents and a safe area for the children that live in the building.
Broadway Vantage was awarded funding by the Portland Development Commission (PDC) with acknowledgement to the careful siting solution and architectural creativity shown by LRS Architects.