Salem, Oregon
Capital Manor Memory Care
Initially constructed in 1962, the Capital Manor Life Plan Community needed an update to its Master plan to foster future growth and reposition the community for continued success and vibrancy. The LRS team worked closely with the board of directors and management team to design a campus-wide master plan. The Master plan included a new 34-bed memory care addition to an existing Residential Care Facility, 34 units of Independent Living Cottages, a new Maintenance Facility, and extensive remodel work in the existing 10 story Tower and Manor Care Health Center.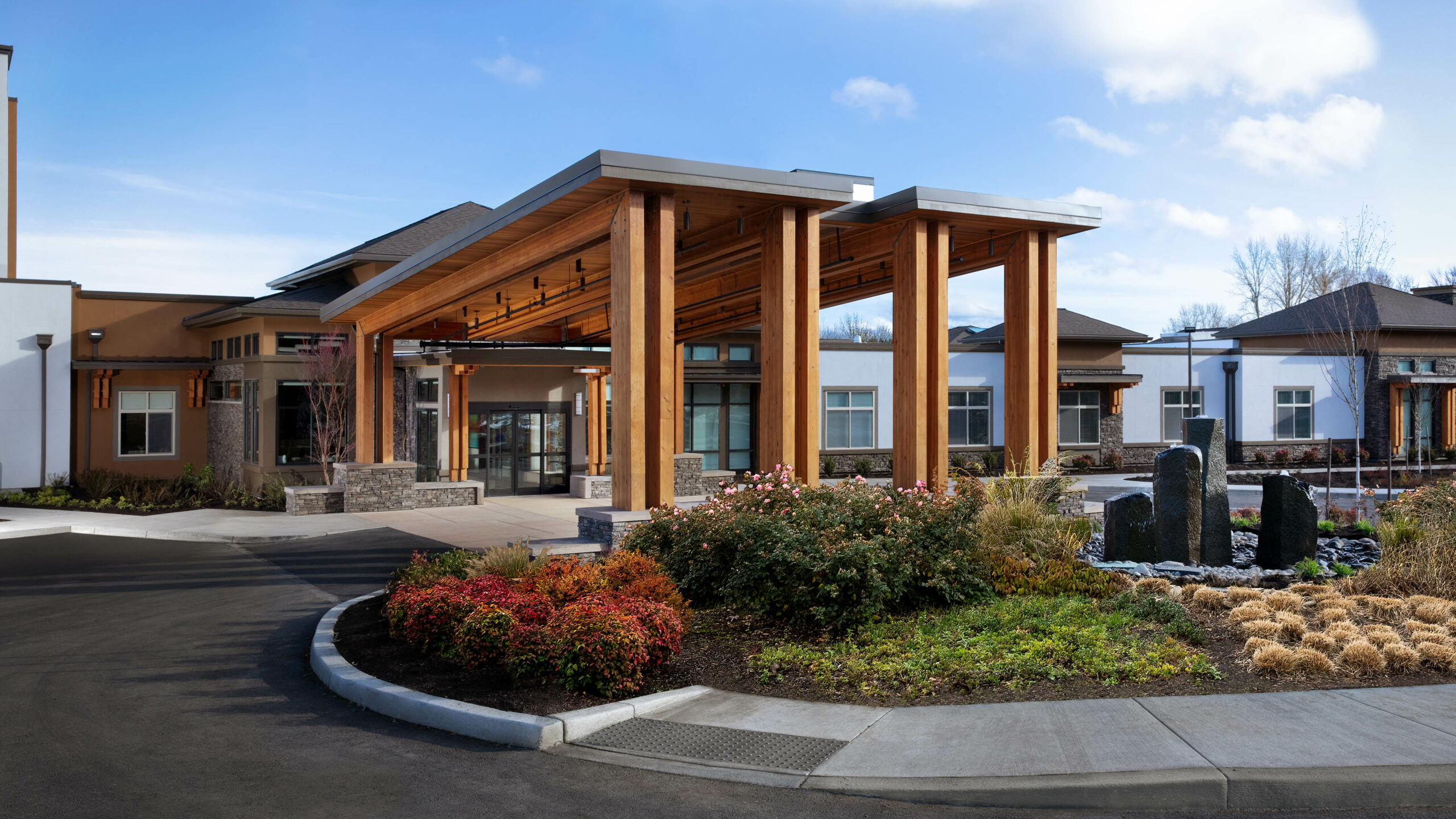 Respecting the original architecture, the design team created a transitional style between the existing spaces to the new Memory Care Building, providing aesthetic connectivity for the entire community. This transition combines a contextual and inviting northwest aesthetic to complement the contemporary design of the existing buildings. The Memory Care Addition created a new entry and gave the healthcare component of this site access and identity. The collaboration of the building's exterior design elements creates a residential feeling and an environment of healing.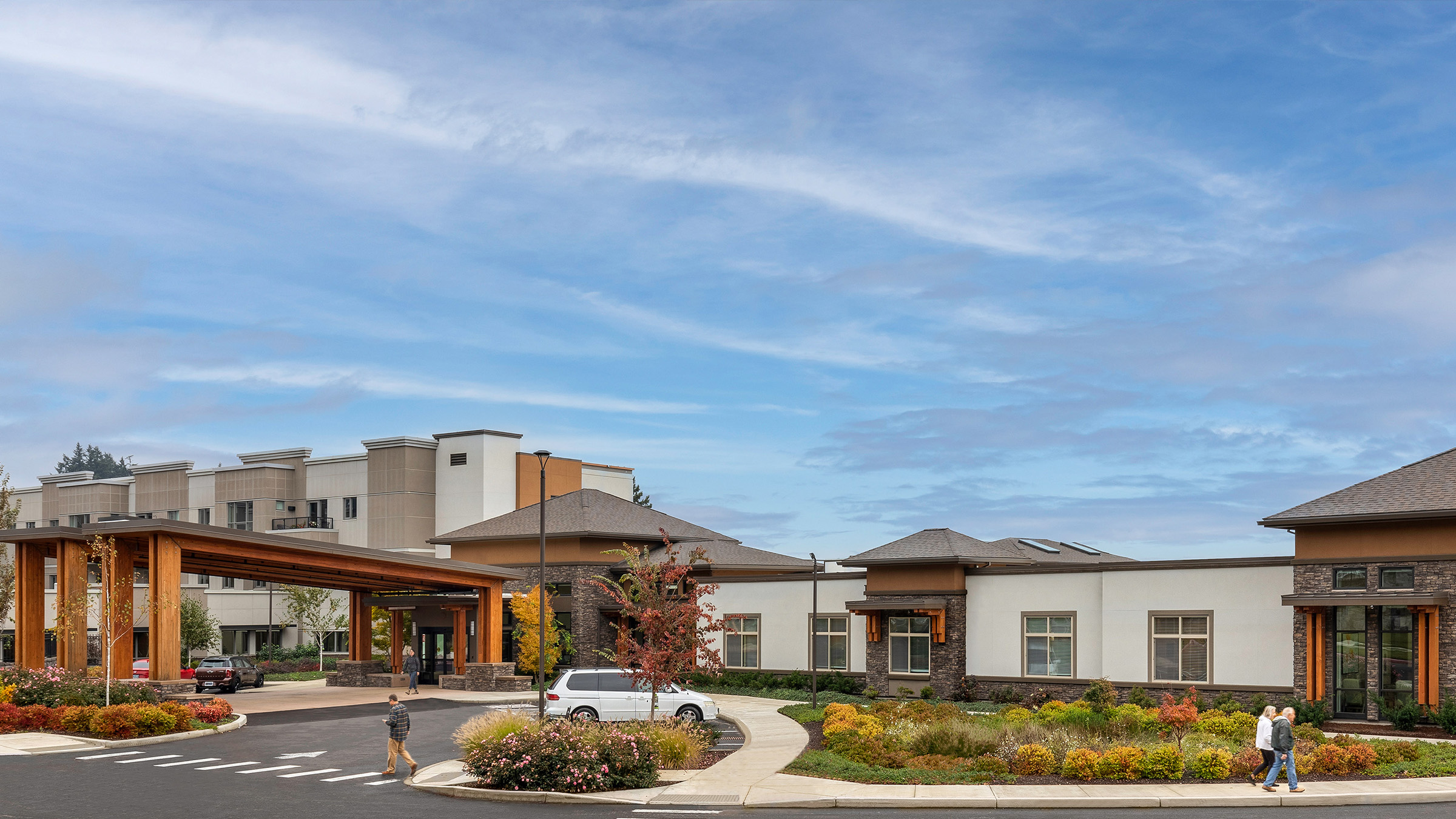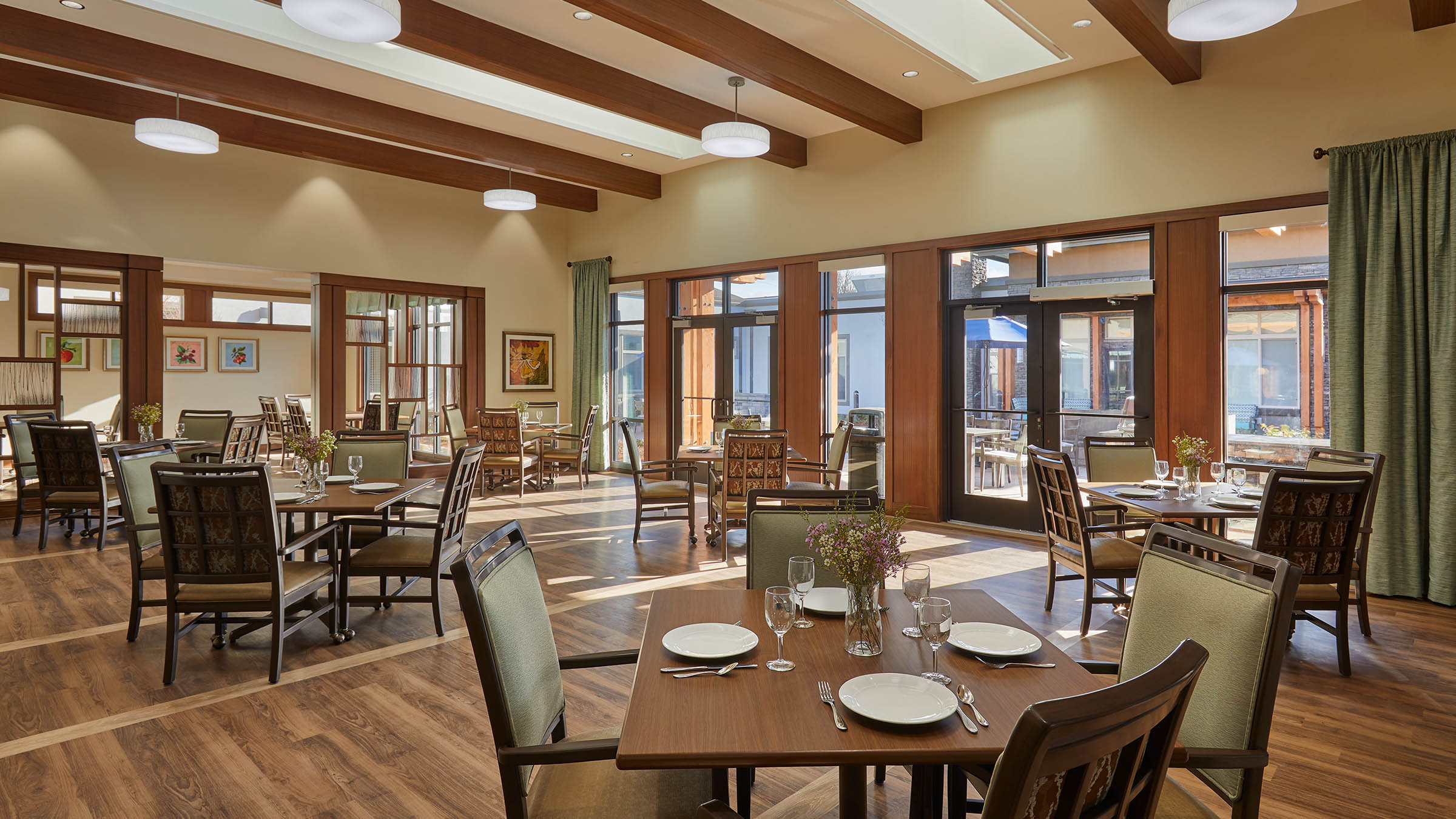 Designing for the health and wellbeing of users, LRS incorporated circadian lighting, large windows and skylights to take advantage of natural daylighting, and biophilic elements to uplift mood. LRS Interior Designers chose warm and comfortable color palettes with a style that reflects Capital Manor's culture.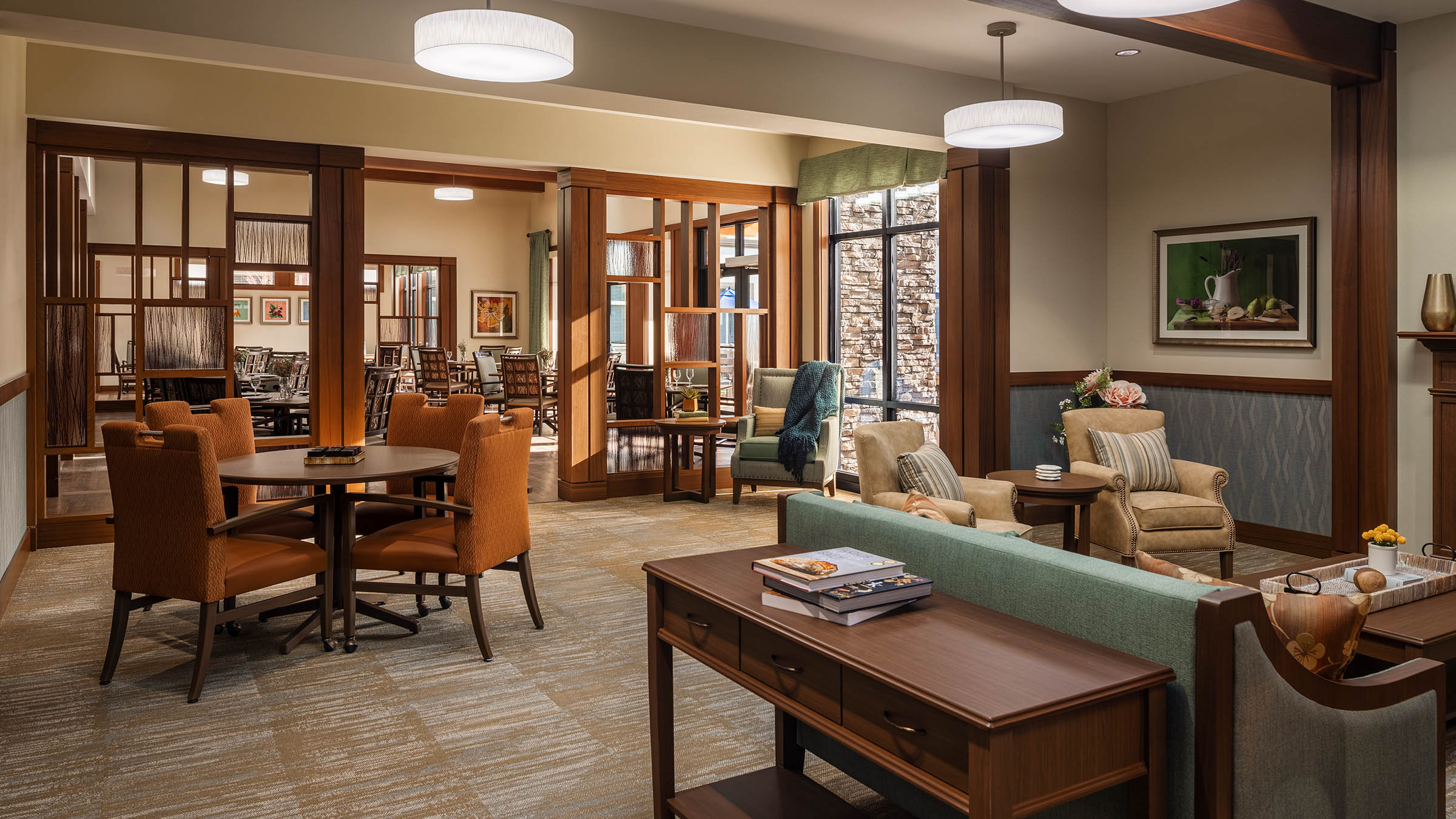 The natural light-filled Memory Care building features a moss wall, living room with skylights, a library, music room, fireplace lounge, and dining with a "café" kitchenette.  A courtyard patio room with a "living wall" allows residents to enjoy the outdoors while maintaining the comforts of a soothing interior space.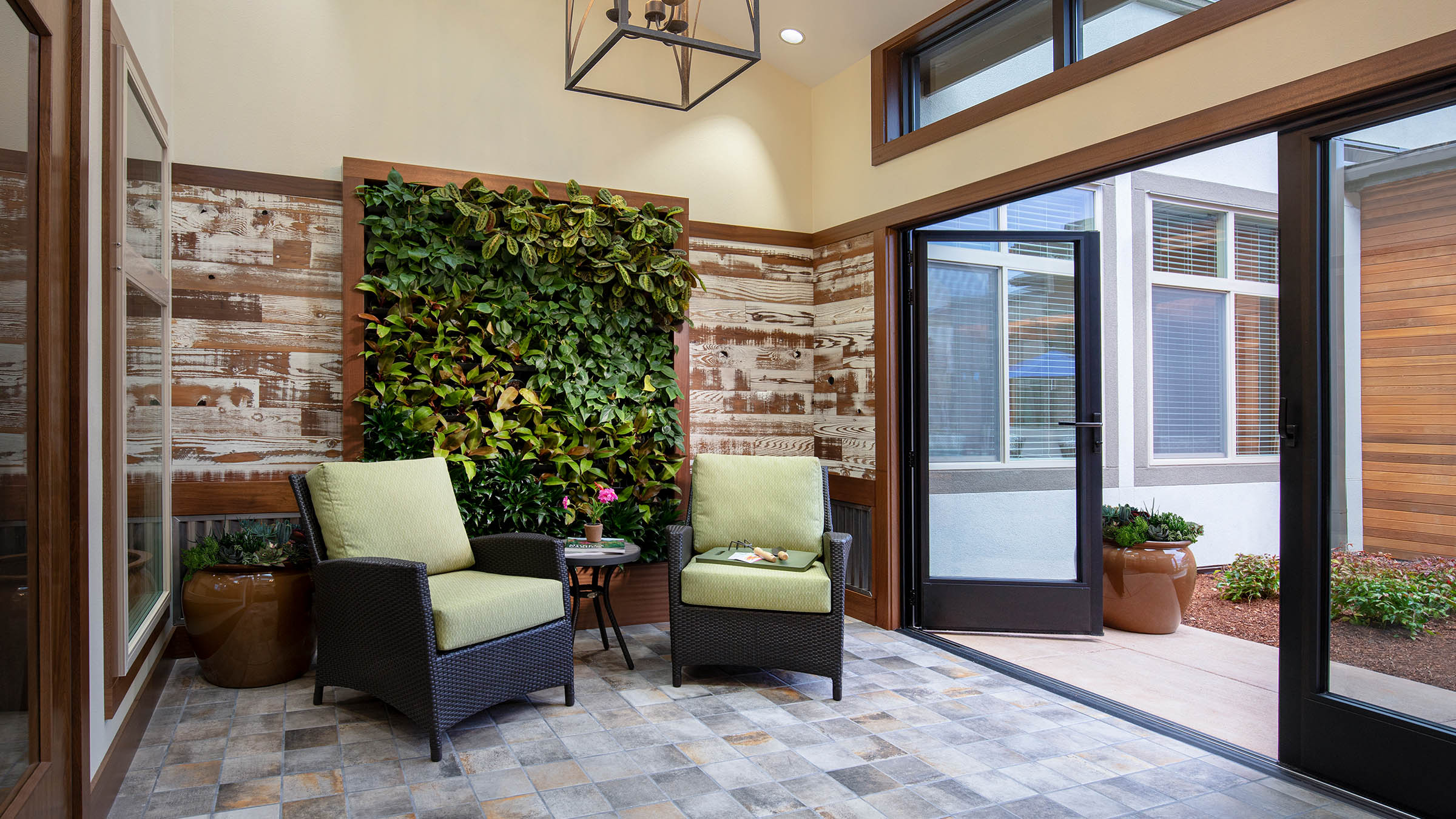 A central healing garden courtyard provides safe passive and active recreation. The sidewalk meanders to sights and sounds that are purposefully created in the garden to inspire activity and calmness for residents. The use of a water feature, outdoor fireplace, and purposeful plantings are therapeutic and invoke thoughts of home and comfort for residents. Thoughtfully placed activity stations encourage curiosity and self directed engagement.