Renewal Areas
Lobby, Dining Rooms, Kitchen, Wellness Center, and Pool
As part of LRS' ongoing work with Capital Manor on refreshing their community for the current and next generation of residents, Phase 4 included an interior renovation within the heart of their campus. The guiding principles for the project was to design spaces that are warm, comfortable, and inviting.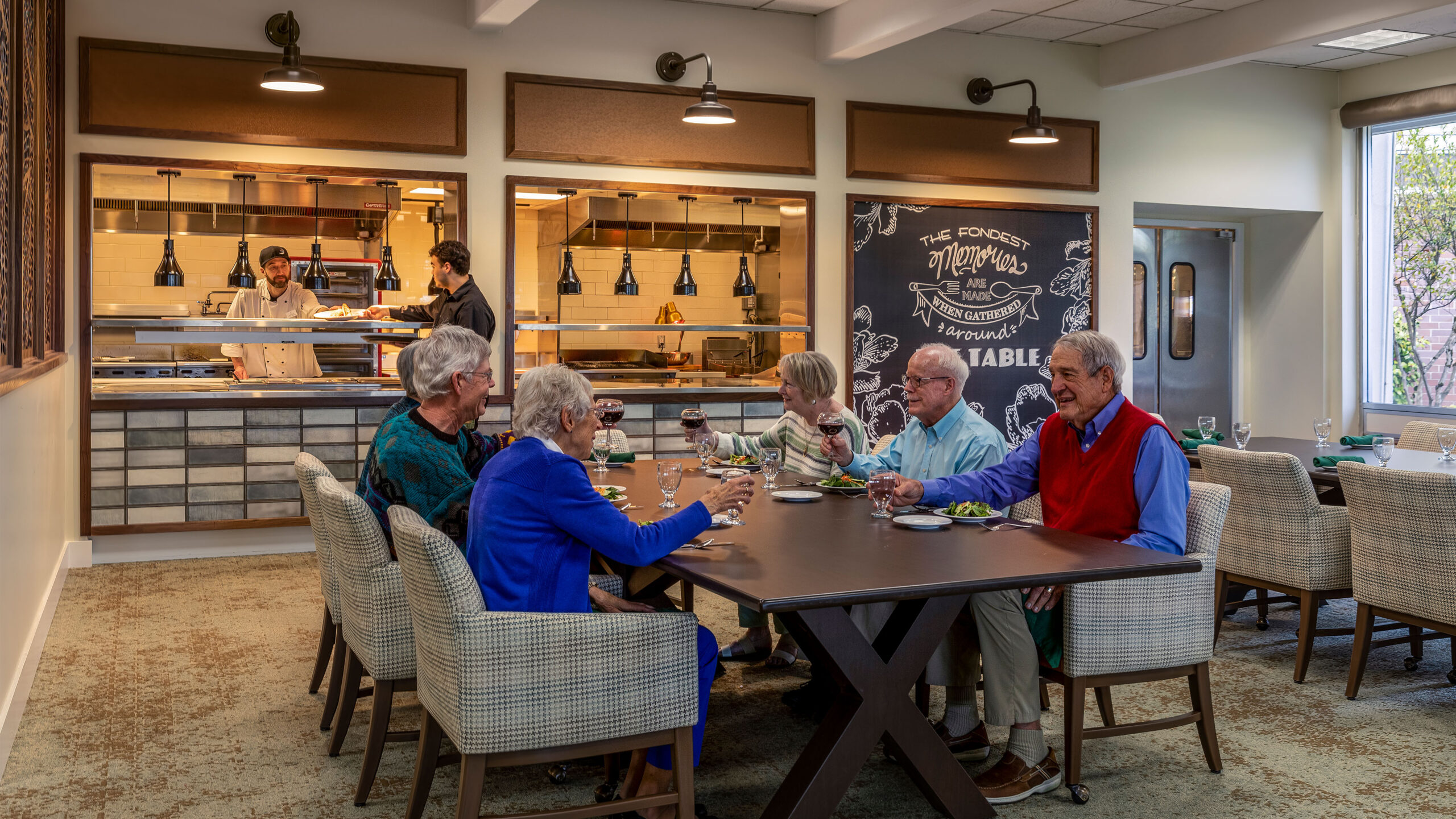 Upon entry, the new reception and adjacent living room form a central hub for residents to meet friends and family and set the tone for first impressions of the community. A new fireplace, soft, casual seating, and warm wood accents frame the room creating a warm, comfortable, and inviting space.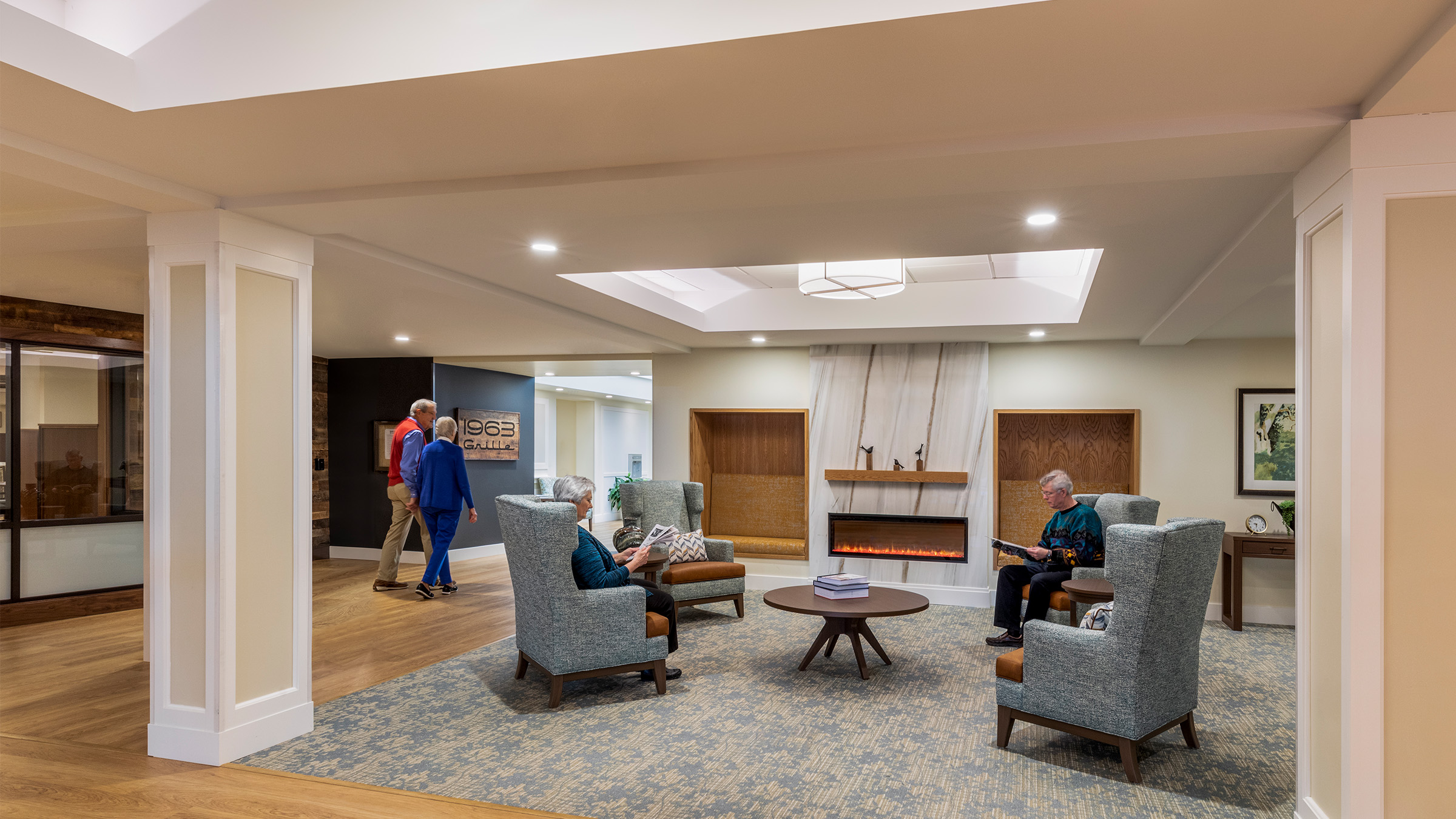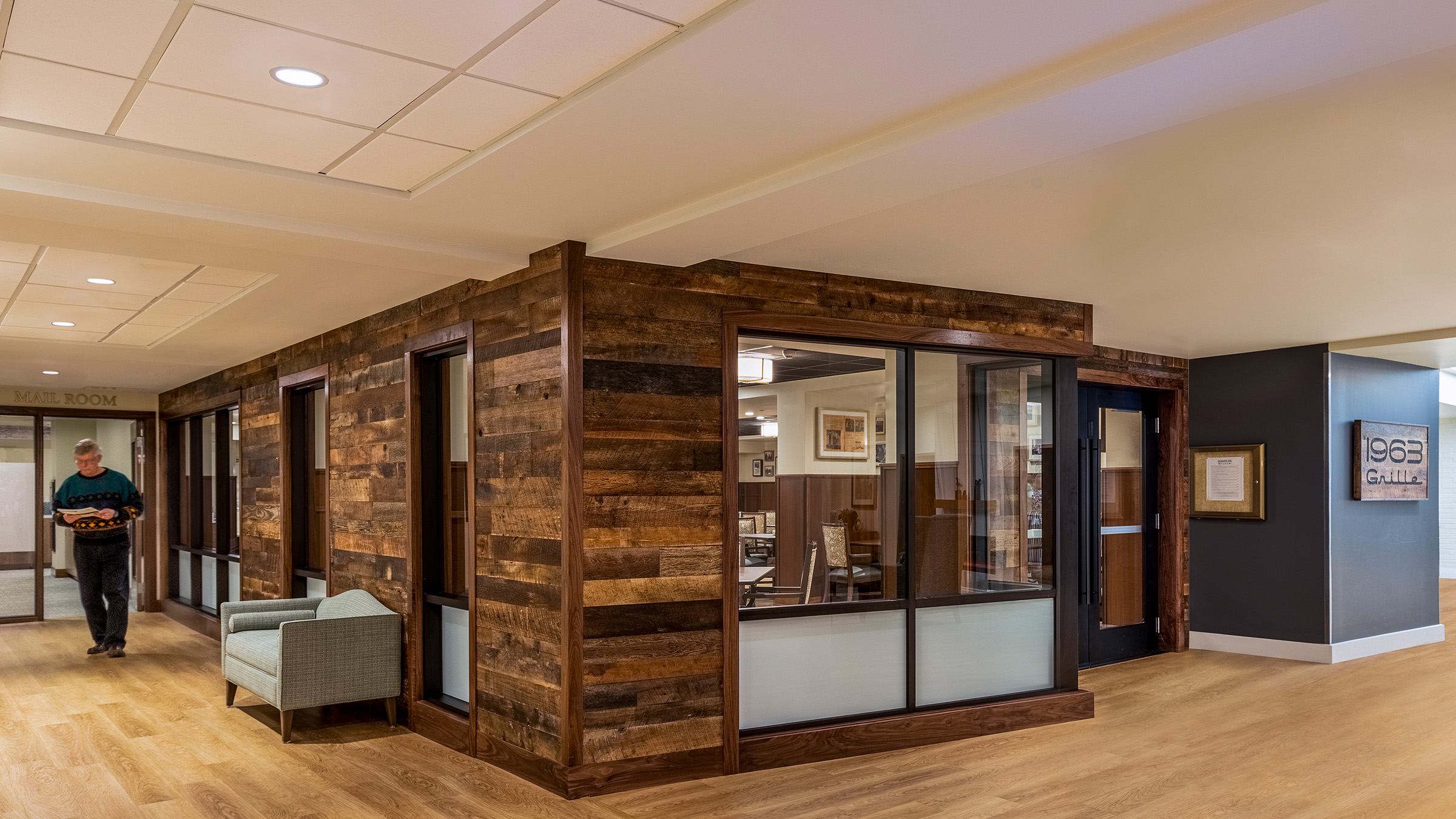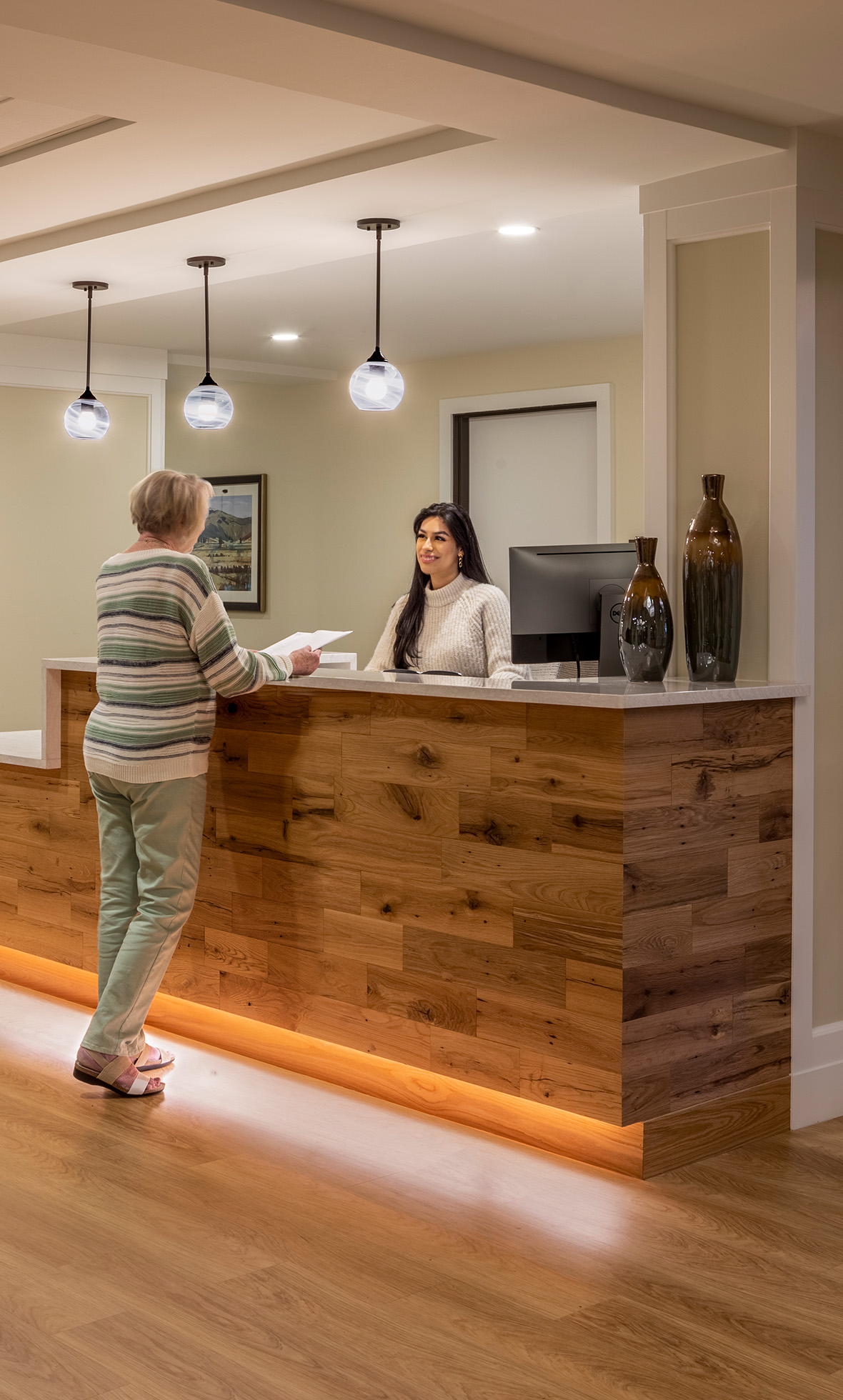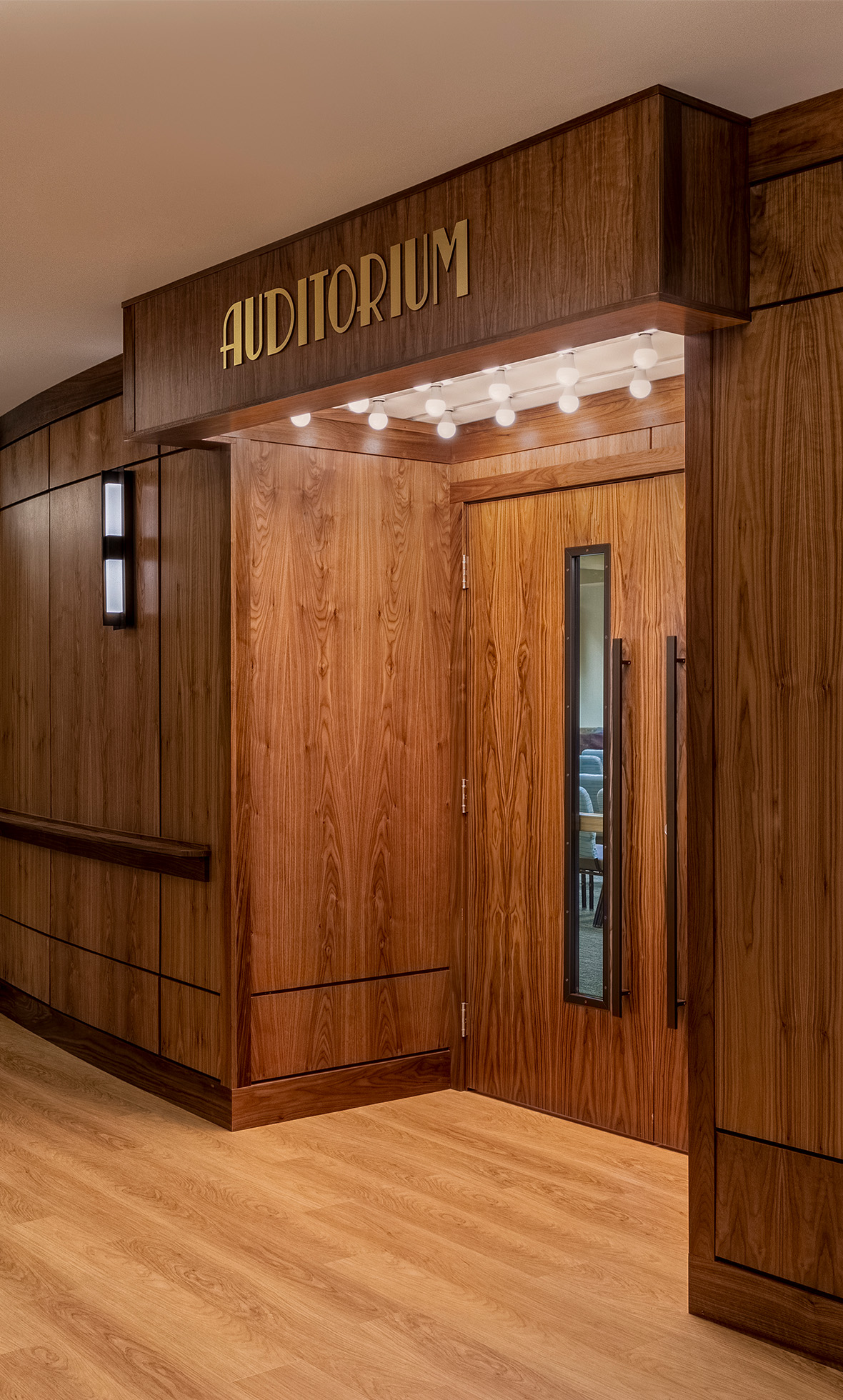 This hub strengthens connectivity in the community spaces and links to a streetscape leading to three reimagined dining venues, a coffee/ tea room, and auditorium. The new dining spaces provide a variety of dining settings that are daylight filled and include modern attributes like bar/ bistro space, open chef kitchen and multiple seating options. All are appointed with an enriching warm pallet of northwest inspired materials and finishes.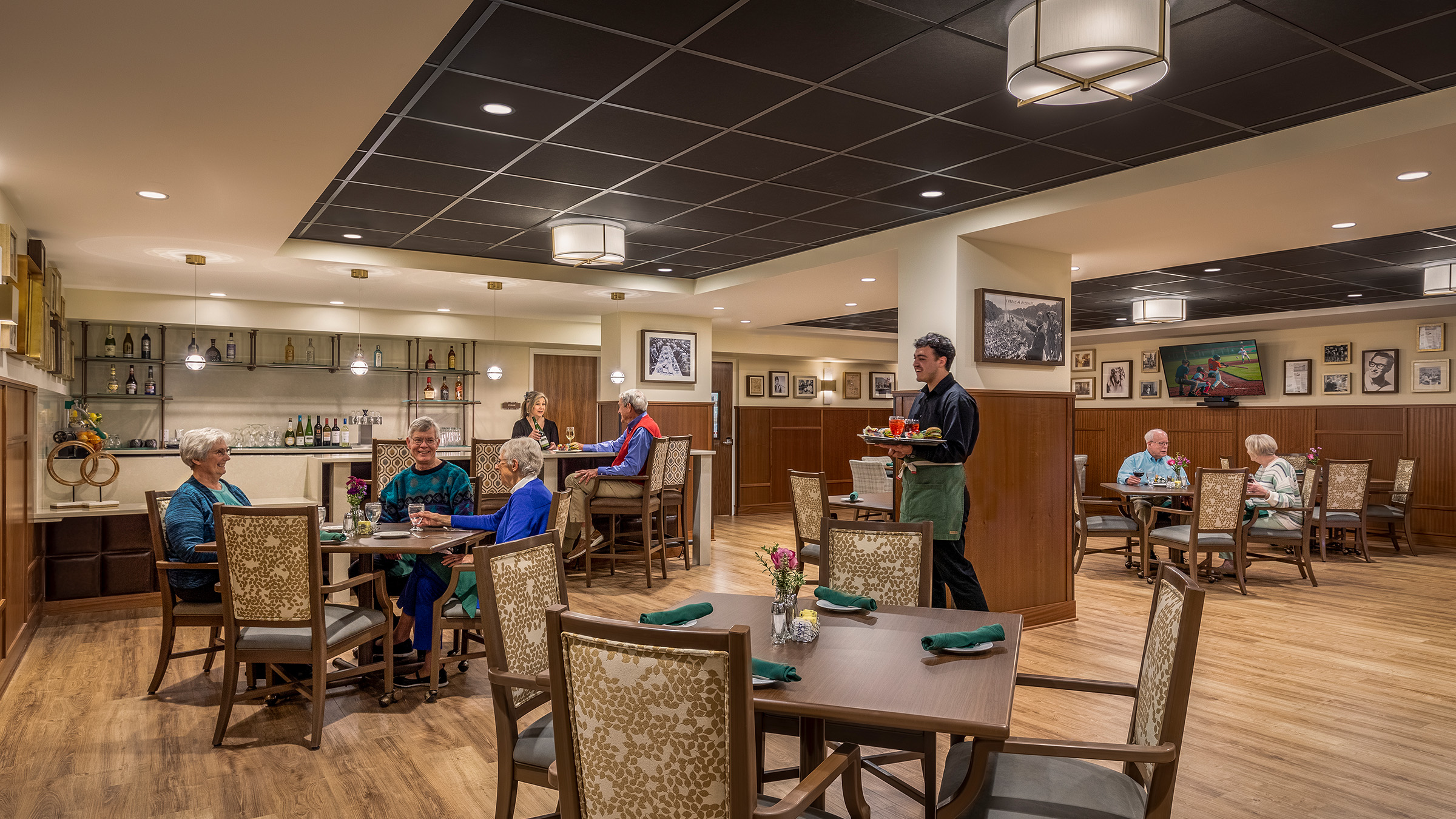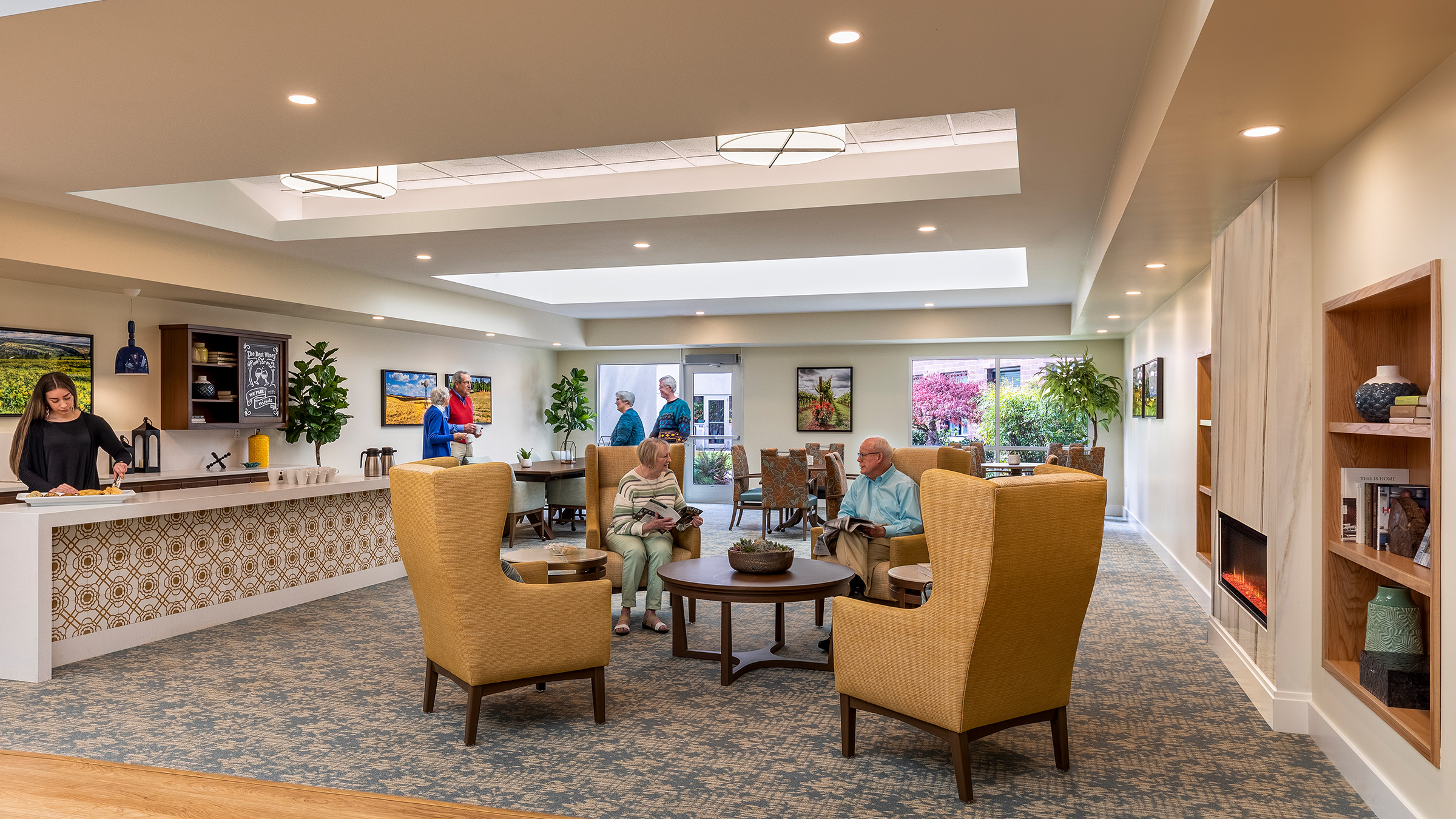 The wellness area and swimming pool also received a much-needed refresh. This includes new office space, a larger weight training area, and new addition to provide the ever-popular stretching classes. A café named "Zest" provides after-workout refreshments and gathering space for residents. All finishes were updated along with furnishings, continuing the warm, comfortable, and inviting theme for the reimagined project.